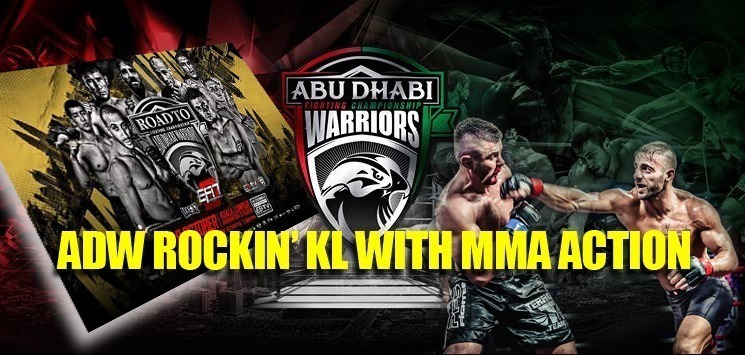 International Pro MMA actions thrilled KL fight fans last 8 OCT 2016 at Kuala Lumpur badminton Stadium. This was for the Abu Dhabi Warriors. After locking down semi-finals in lightweight and middleweight tournament with the events in Thailand and Bulgaria, the series move to the featherweight and welterweight division, in KL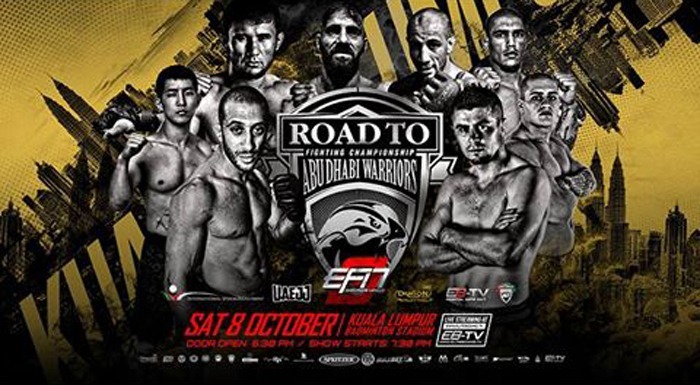 Fans that filled the Stadium Cheras were treated to an electrifying night of action inside the ring. Partnered with Elite Boxing who oversaw the Muay Thai part of the event. The MMA fight cards:
Featherweight Tournament
Gibum Moon (South Korea) vs. Rodolfo Marques (Brazil)
Yerzhan Estanov (Kazakhstan) vs. Ismael Padavia (Afganistan)
Welterweight Tournament
Ivica Truscek (Croatia) vs. Giovanni Melillo (Italy)
Michael Dubois (Switzerland) vs. Nayeb Hezam (Algeria)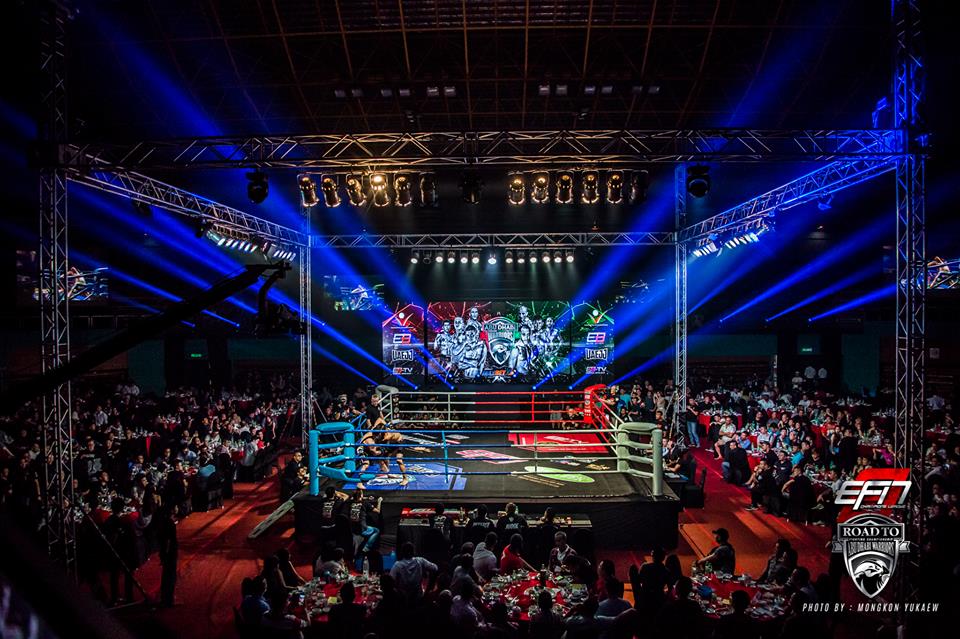 After an EFN Muay Thai super fight that warmed up the audience in the arena it was time for the opening MMA fight of the evening with Gi Bum Moon from South Korea fighting against the experienced Brazilian Rodolfo Marques.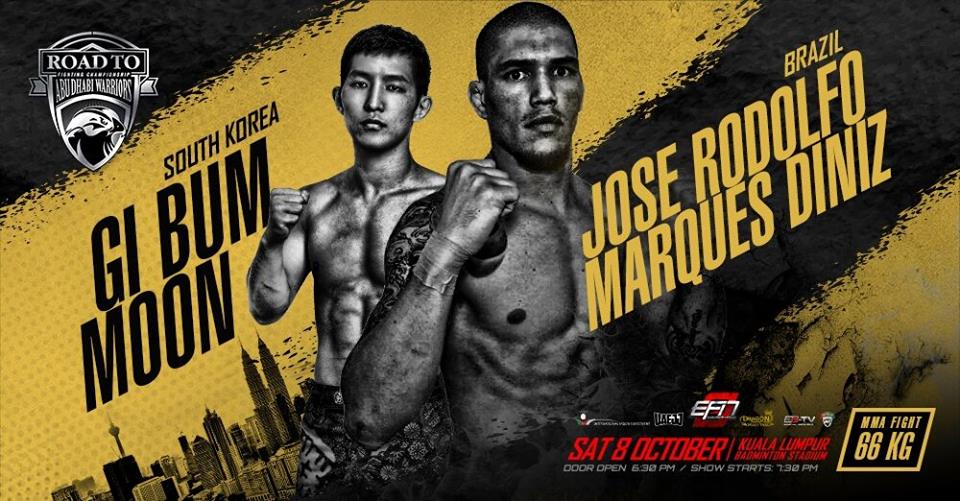 Marques who's a BJJ black belt fought his 30th professional fight and cashed in the extensive ring experience compared to his opponent. There was a lot of grinding throughout the fight as Marques tried to take down Moon who proved to be a tough nut to crack.
We have seen attempt after attempt but Moon was rock solid and kept his composure. He had his shots but in the end it was Marques who took the split decision.
Rodolfo Marques def. Gibum Moon via Split Decision, Round 3, 5:00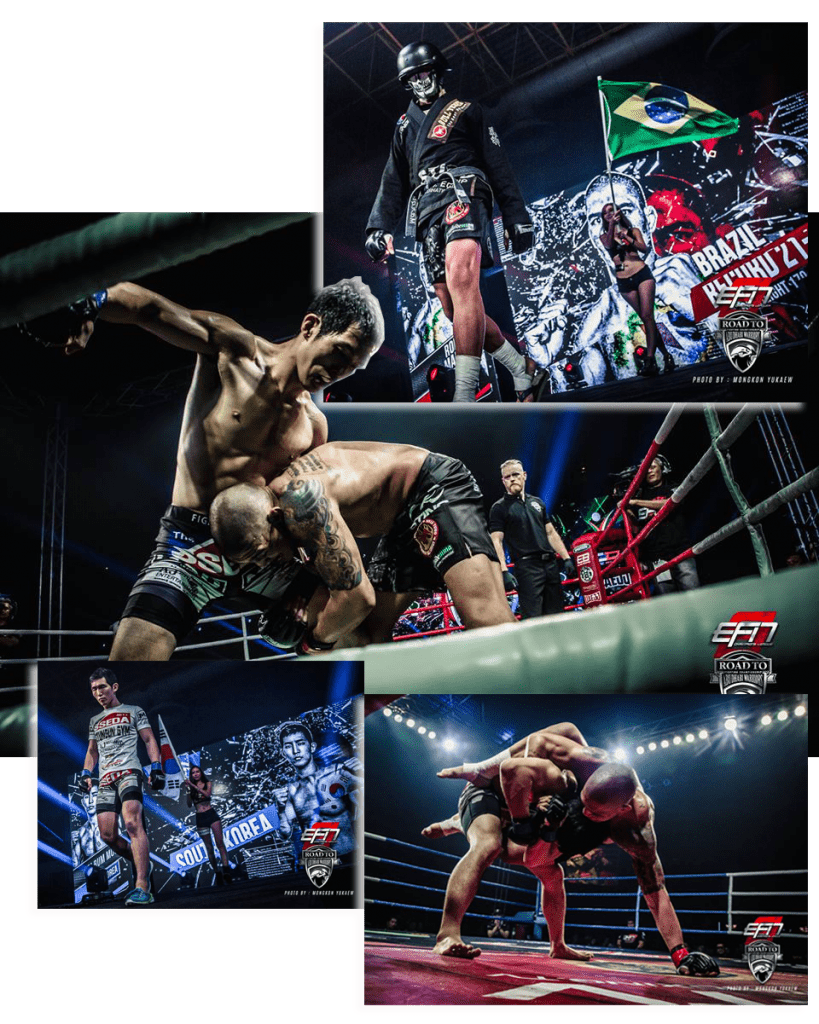 Next up were Ivica Truscek from Croatia and Giovanni Melillo who represented Italy.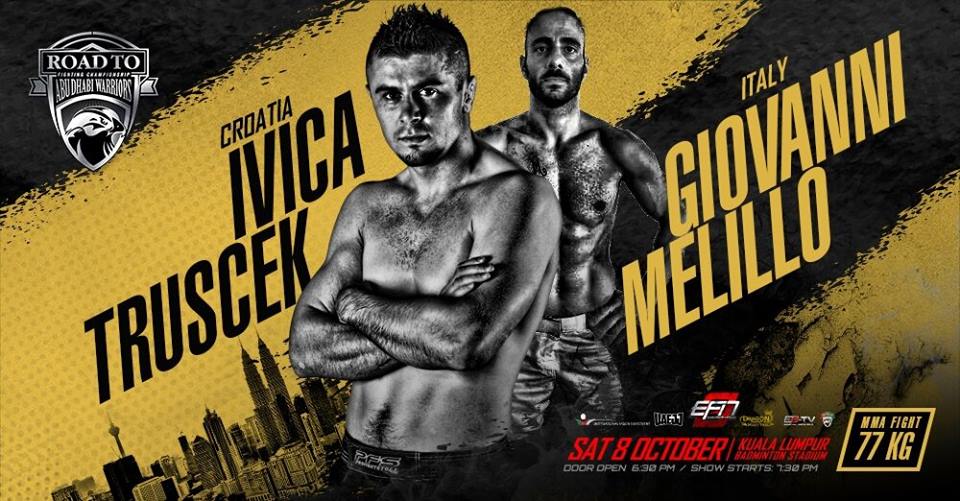 Ivica Truscek (31-25-0) is definitely one of the most experienced fighters in the MMA arenas all over the world when it comes to comparing his record against all other guys in the tournament. In the last 5 years alone he has fought in over 40 fights which is something unprecedented in the world of mixed martial arts.
His unique stance has surprised many men that faced him in the ring or cage. On top of that, he's a deadly finisher having won 65% of his fights due to KO or TKO.
Melillo who started his pro career just last year was on a perfect 4-0 run until May of this year when he encountered Karl Amoussou (1-0 as a Warrior) who has inflicted him the first defeat of his career.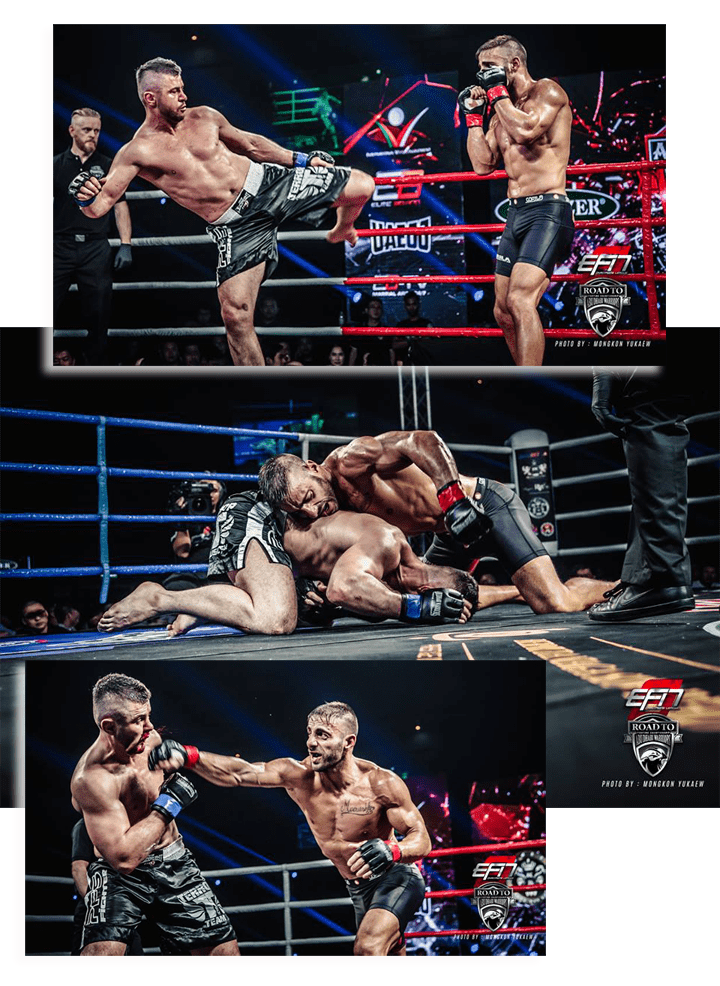 Once again the fans witnessed an up-tempo fight even though Truscek had over 50 fights more on his score. The experienced Croatian whose stance is unique in the MMA world had a lot of problems with the fit and muscular Italian who started taunting him from the start.
But Truscek is far too experienced to fall to that and didn't show any affection at all as Melillo was inviting him to a slugfest. They exchanged some serious punches and kicks through all three rounds but no one had any real opportunity to finish his opponent.
It was up to the judges to declare the winner and the split decision went to Melillo in the end although Truscek was also expecting the win. Melillo moved to 5-1 while Truscek will have to wait for another opportunity for his 32nd career win.
Giovanni Melillo def. Ivica Truscek via Split Decision, Round 3, 5:00
In the second featherweight fight of the evening Estanov from Kazakhstan and Padavia from Afghanistan battled it out for a place in the semi-final and a matchup with Rodolfo Marques who clinched a spot earlier in the evening.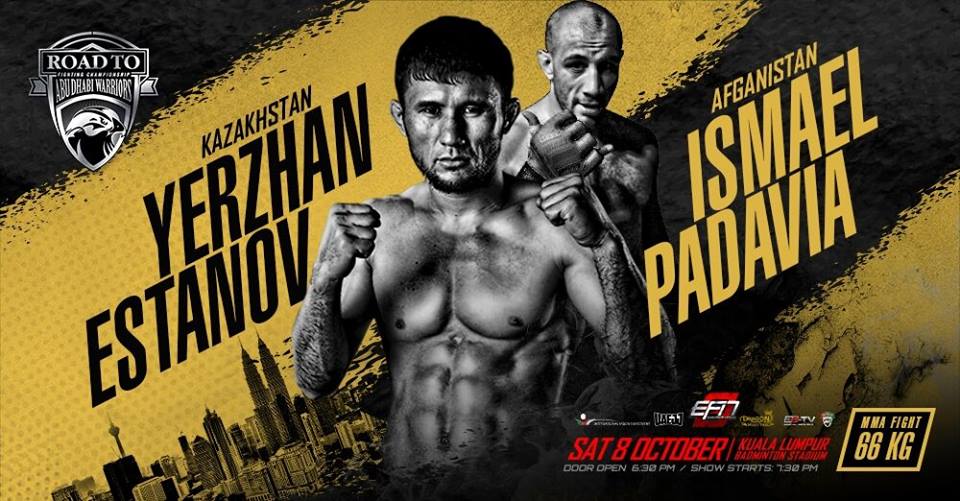 Although Estanov is 4 years younger than Padavia his professional record is quite impressive.
Estanov is entering the tournament riding on a 2-fights winning streak, with the last one against Chinese powerhouse Lianjie Liu at Art Of War FC event in April this year. This submission machine with a 44% submission finishing rate in his career is a renowned BJJ practitioner.
36-year old Padavia lives in France but he's originally from Afghanistan. He's the Cage Warriors and KOC veteran and also the reigning KOC featherweight Champion. Padavia trains with the Werdum Combat Team which is run by the former UFC heavyweight Champion Fabrizio Werdum.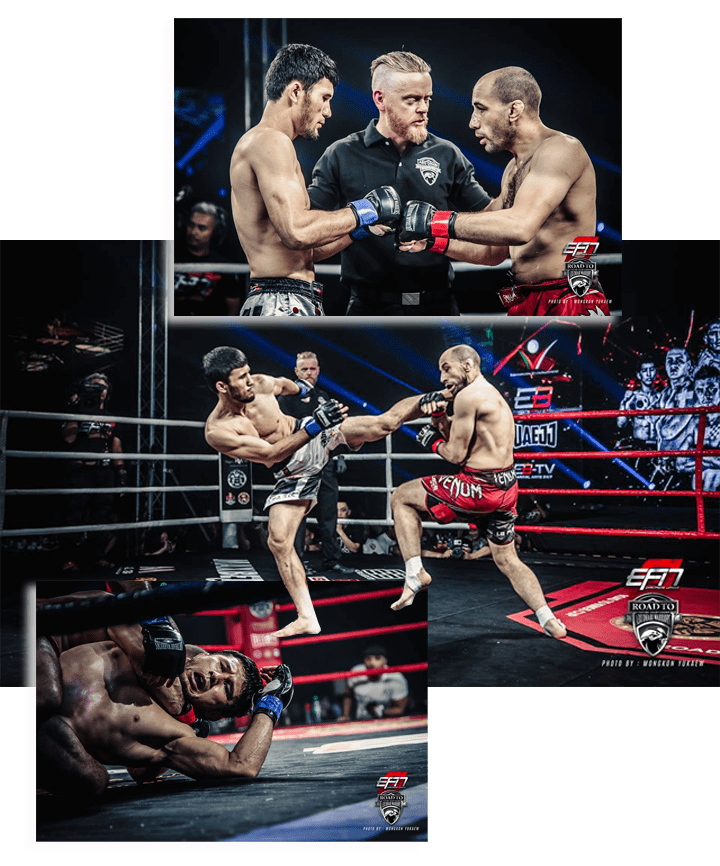 Someone's winning streak is about to be ended that night as the two meet inside the ring. The winner will advance to the Road to Abu Dhabi featherweight tournament semifinals where he will face Rodolfo Marques
On a night of split decisions it was time for a third one in a row. Padavia has shown some of his slick BJJ moves in the opening round when he nearly submitted Estanov but the Kazakhstani survived. In the next two rounds the momentum turned in Estanov's favour who completely bounced back after the tough Round 1 and eventually celebrated his 19th career win.
Yerzhan Estanov def. Ismael Padavia via Split Decision, Round 3, 5:00
The last fight of the evening delivered some of the much-anticipated surprise factor as 13-years younger Michael Dubois from Switzerland squared off against Nayeb Hezam from Algeria. It was Hezam's second appearance on the Road to Abu Dhabi.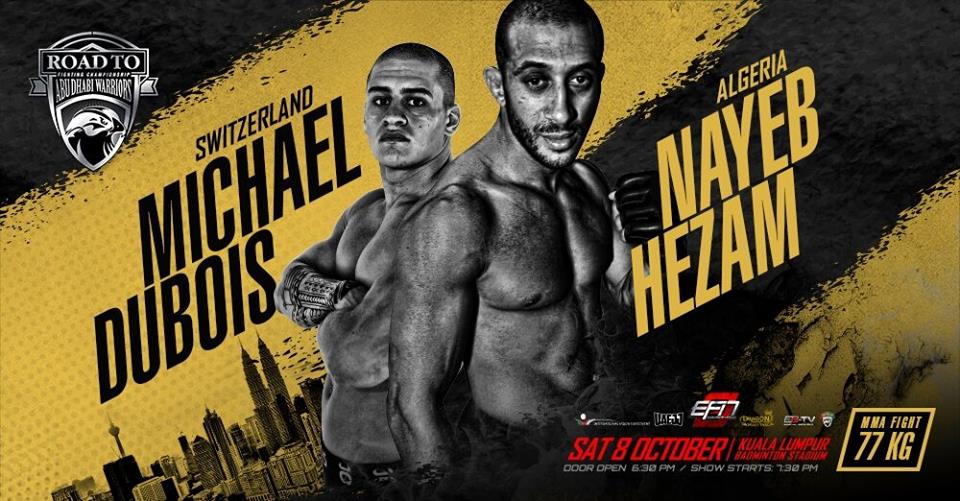 Last year he had to shake the hands of Diego Gonzales after dominating most of the fight in Bangkok, Thailand. This time Dubois didn't stand a chance. The young gun came out guns blazing but after a swing and a miss it was all Hezam till the end. Hezam grabbed the legs of Dubois as his punch missed and moved the fight into the red corner.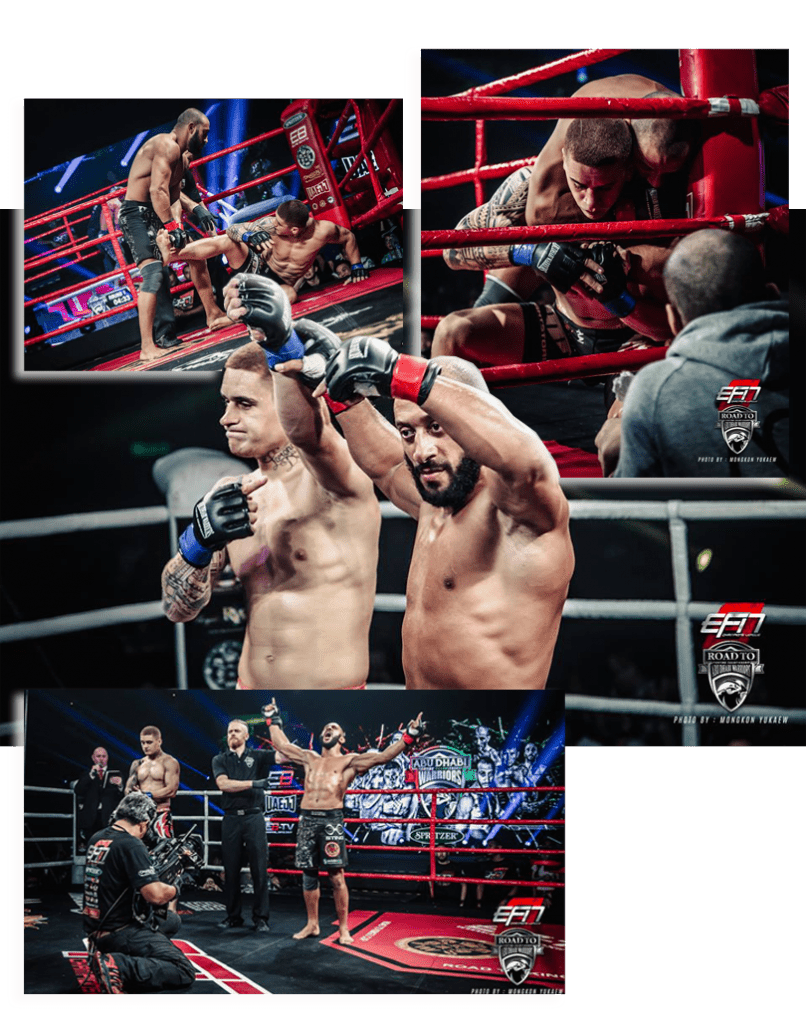 Once he got his opponent's back, Hezam dominated. Dubois tried to defend himself and get out of the grip but Nayeb was just too powerful. Michael tapped after 90 seconds in Round 1 giving Hezam a well-deserved victory that placed him in the semi-final where he'll meet Melillo.
Nayeb Hezam def. Michael Dubois via. Submission (Rear Naked Choke), Round 1, 1:30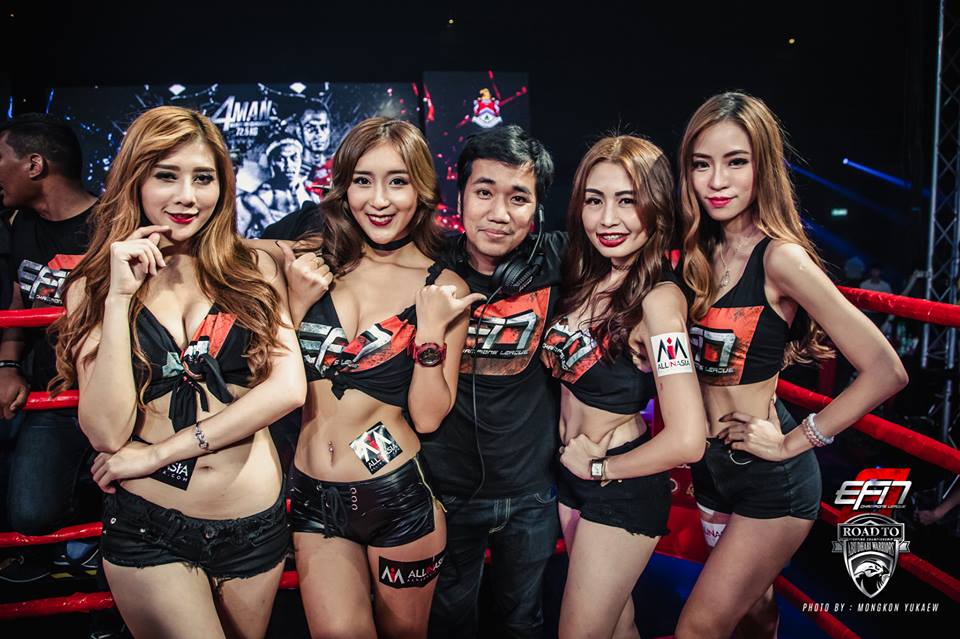 Now the Abu Dhabi Warriors are moving to Brazil for the last leg of the 2016 Road to Abu Dhabi series. On November 1 we are coming to Sao Paolo.