For the first time in UFC history, two interim title was up for grab in UFC236. The co-main event was Welterweight – hot new talent Israel Adesanya live up to expectation to win the interim title belt vs former The Ultimate Fighter season 17 champion Kelvin Gastelum, it was a 5 round of war and had everyone on the edge of their seats and hunger for more action for the main event- Interim Lightweight belt of Max Holloway vs Dustin 'the Diamond' Poirier.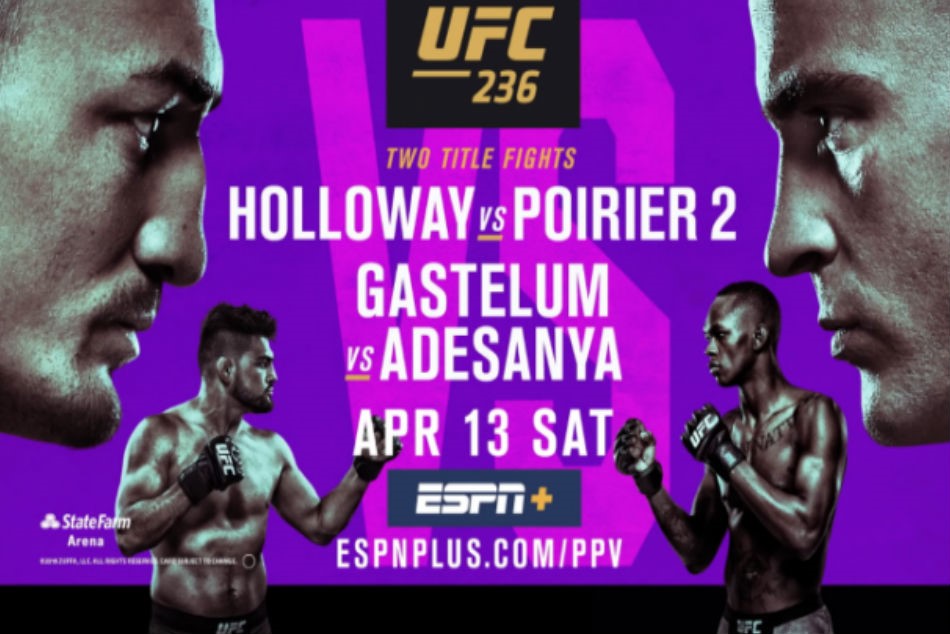 Max is the current featherweight champion. He moved up to this lightweight bout in an attempt to capture another title vs Poirier whom has been on a tear in the Lightweight division since 2017 with a 4 win streak over UFC's top rank lightweights.
Max attempted to go the Lightweight in 2018 when he took a last minute bout to face Khabib Nurmagomedov, when Tony Ferguson had a freak accident and dropped out of the bouts. But that fight also didn't materialized as Max was advised by doctors to cancel the fight due to health risk.
As for Dustin, in his last 3 win, he faced Eddie Alvarez, Justin Gaethje & Anthony Pettis in brutal war but was able to finished them them via strikes.
In the 1st two round, Dustin and Max slug it out on their feet, hardly any take down….it was high level kickboxing. But it was obvious that between the two, Dustin's punches had more zing, connecting and hurting Max. Max was his usual self of executing punches in bunches displaying his trademark elite endurance.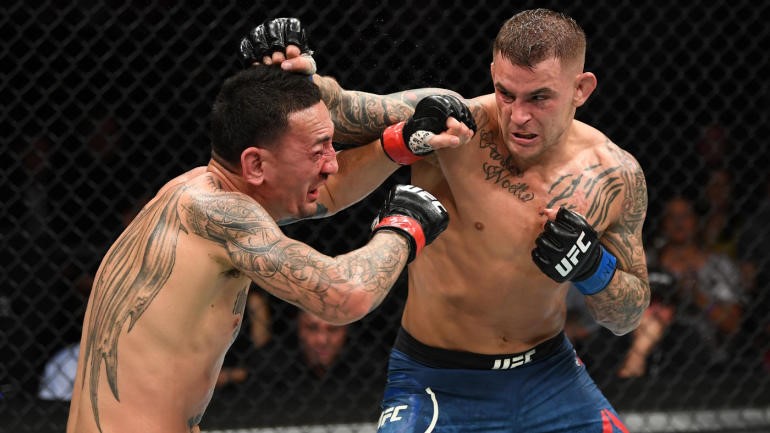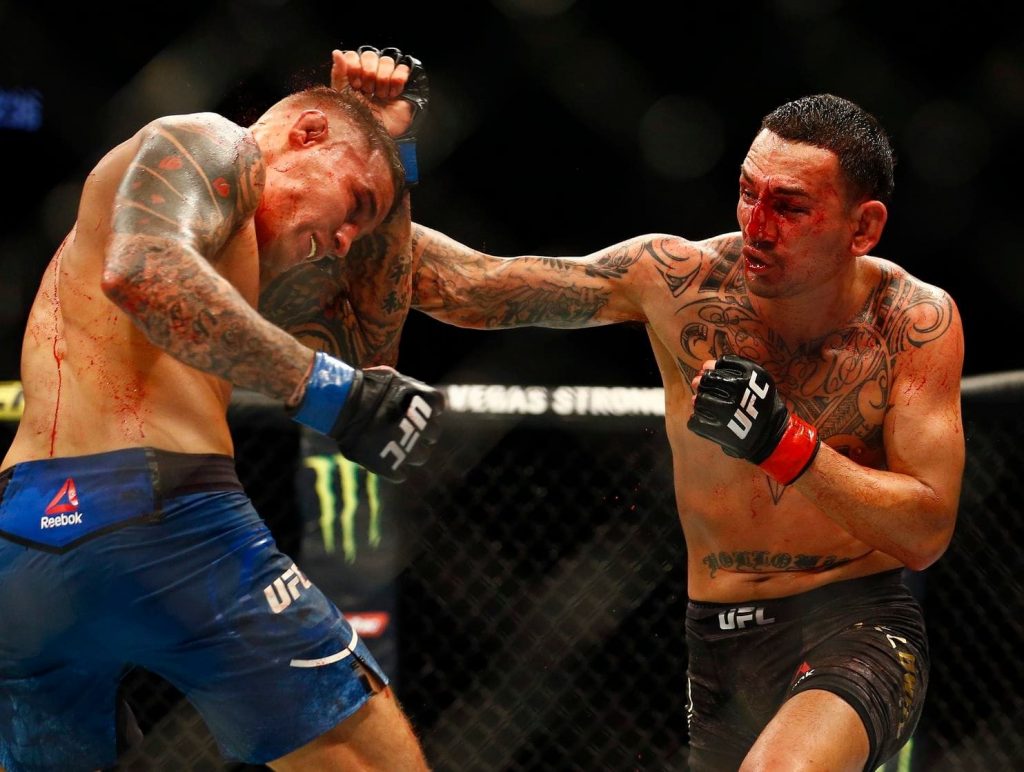 In the 4th round, as they were exchanging jab & cross, Dustin's managed to clinch & threw a knee that open up a gash on Holloway's forehead. It was significant damage and blood poured down Max's face, but the Hawaiian toughness of Max is on full display and he still edged on forward.
It was back to boxing exchanges in round 5. Both had successes connecting but Dustin had the slight edge in power and open up the forehead wound on Max.
The fight was close as I see it, I score it even…Max scores with the volumes in his punches. But Poirier scores in significant strike & damage. The judges scores it unanimously 49-46 to Dustin.
In his victory speech Dustin mentioned that over the years in his UFC's career, he got knock down many times, but he climbed back up.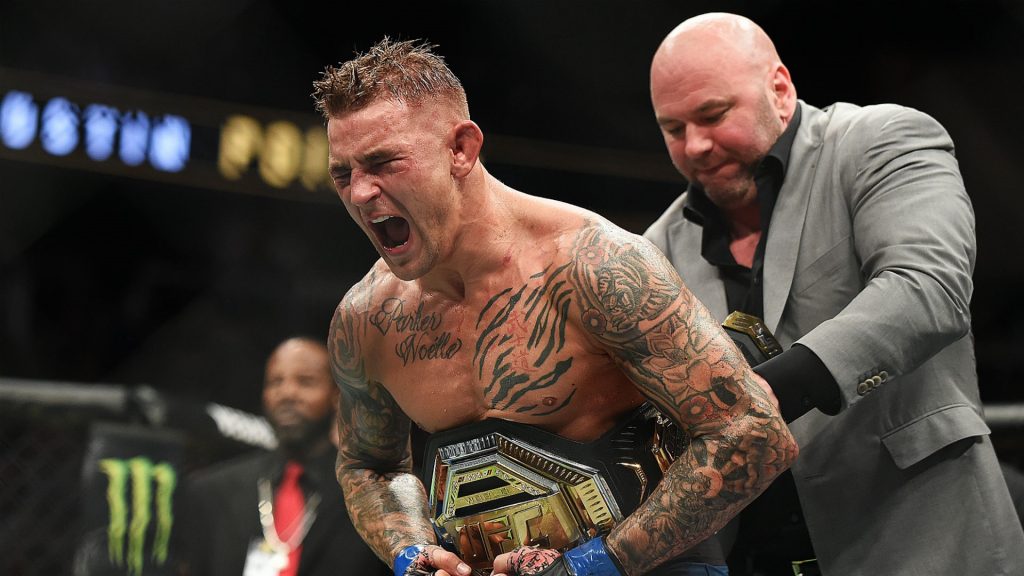 "This is MY belt, I earned it in blood, I paid it in full, this is mine."
With this win, Dustin scores twice against Holloway. They first met way back in UFC143 in 2012 , that time Dustin win via triangle arm bar.
This win also sets up Dustin to face defending Lightweight champion Khabib, whom is eligible to fight after he sat through his suspension that ends in April 6 2019. WIth Khabib's grapple heavy style, do you think Dustin can overcome that and unify the Lightweight belt?