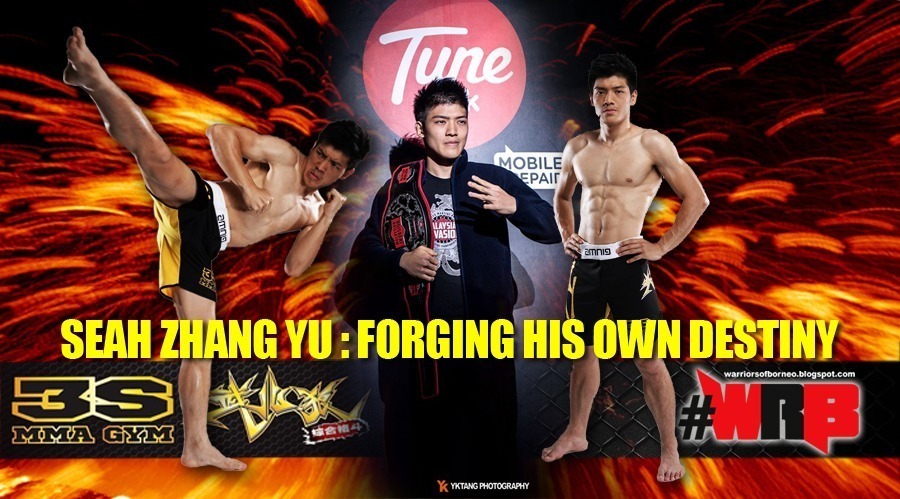 Seah Zhang Yu's MIMMA journey
History was created on 8 OCT 2016 in Stadium Negara, as Seah Zhang Yu only at 20, became the first person to win the MIMMA Flyweight belt 3 time in a row.
At just 20 this year, Zhang Yu has stood the test of time. Where most defending champion may feel some kind of cage rust due to lack of time spend competitively in the cage. Add on to the fact that they have to face a challenger so hungry to wrest the belt from them, a defending champion actually face an uphill task of keeping motivated and physically prepare for battle.
Zhang Yu already created a sensation in 2014, MIMMA Season 2. Losing to Muhd Aiman by choke in the semi-finals, Zhang Yu was already prepared to go the grand finals as a spectator. Until a fated phone call from MIMMA asking him if he is willing to take the fight in the grand finals to challenge season 1 champ, Kenny Yap. This was due to Aiman failing to make weight.
Totally taken aback with this situation, Zhang Yu was undecided as that morning itself he just had a huge meal and still have class to attend, further more to cut weight and travel from Penang in less than 24 hour is absolutely a huge challenge. But after a discussion with his family and coach, he decided to go for it. And as the fairy tale like story goes, Zhang Yu went on to KO Kenny Yap at 2:51 of the first round.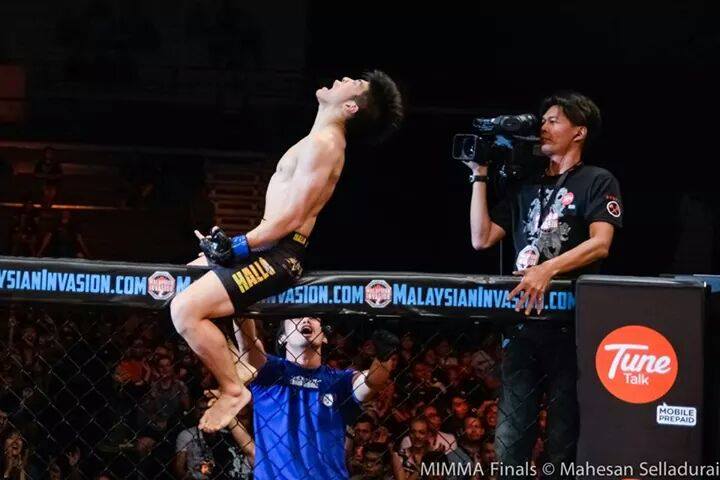 Creating a sensation in MIMMA2 : Grand finals ( pix by Mahesan Selladurai)
In MIMMA season 3 last year, facing a formidable Dhiaaul Amal. Zhang Yu proof that winning season 2 was not a fluke as he showed his striking accuracy and durability in the 5 round war, thus defended his belt by unanimous decision.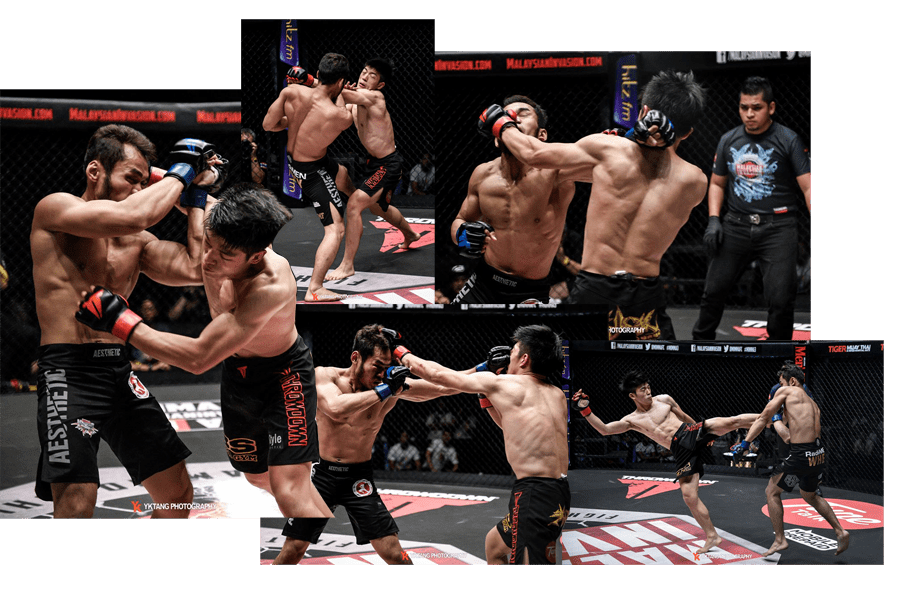 An all out slug fest vs Dhiaal Amal in 2015 ( pix by YK TANG)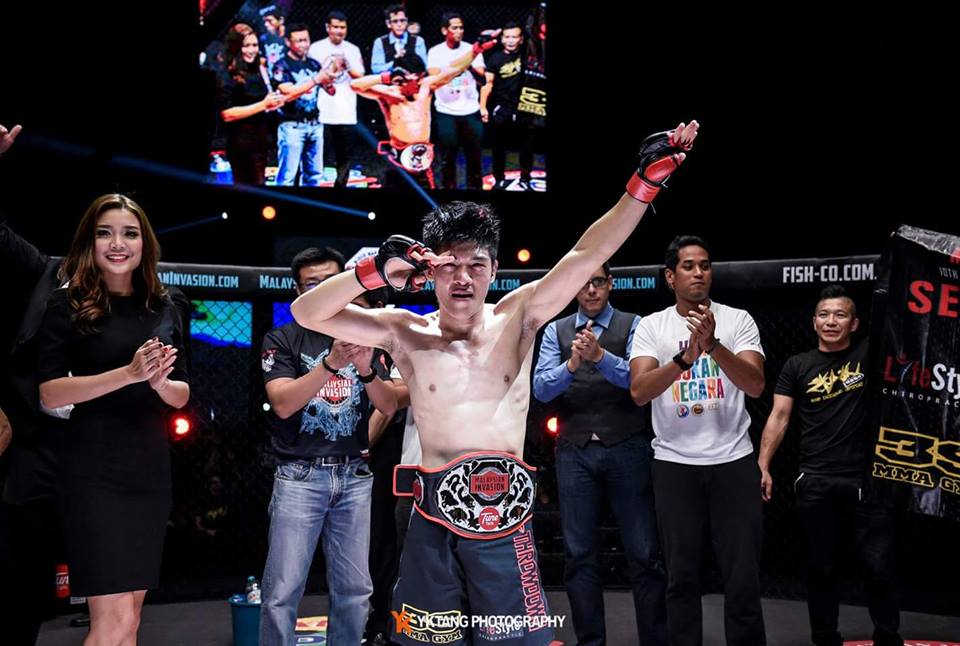 Executing his trade mark salute after defending his FLyweight belt in 2015( pix by YK TANG)
The Season 4 challenge

This season he faced a fighter with tons of experience, Eddey Kalai. It was a battle of techniques as Eddey is an accomplished ex national boxer and Zhang Yu had to deal with his fast hands. This is the 2nd time Zhang Yu is facing Eddey. The first time was in 2014, MIMMA season 2, where he beat Eddey in the semi-finals.
Zhang Yu entered the stadium to a Chinese song name "Guang Ming" by his favourite artist Wang Feng. The bunch of
3S MMA
supporters around the stage was boisterous as he walked in confidently and acknowledging them.
In round one Zhang Yu open up many viscous leg kick and trade punches with Eddey.
The second round Zhang Yu connected early with a strong head kick. Eddey closed in and clinch on the cage with some good knees, a scramble ensue and Zhang Yu end on top. Eddey tries to get up and Zhang Yu sunk in a guillotine.
Eddey defend by push on to the cage and land with side control but Zhang Yu didn't let go, instead he tighten his grip…Eddey didn't give up, it was deep but amazingly he managed to pop out his head. Eddey drop punches on Zhang Yu's left rib. Round end with Zhang Yu on top trapping Eddey's right arm and raining strikes on Eddey's face.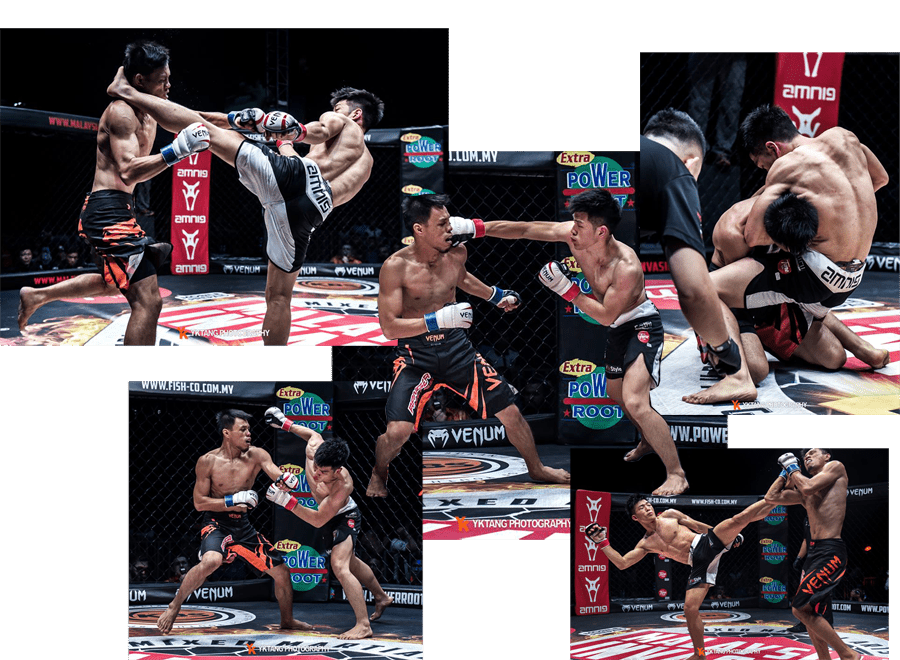 Pix by YK TANG
3rd round, Zhang Yu threw kicks to keep Eddey at bay. One inside low kick landed on groin and referee Isaac gave Eddey some time out. Fight continue, Zhang Yu lands a right and then changed level to attempt a take down. Pushed Eddey to the cage. Eddey attempt a standing guillotine. Zhang Yu stayed calm, level change and got a double leg and land on top of Eddey. Zhang Yu pass guard and stood up and tried to land a huge punch from top.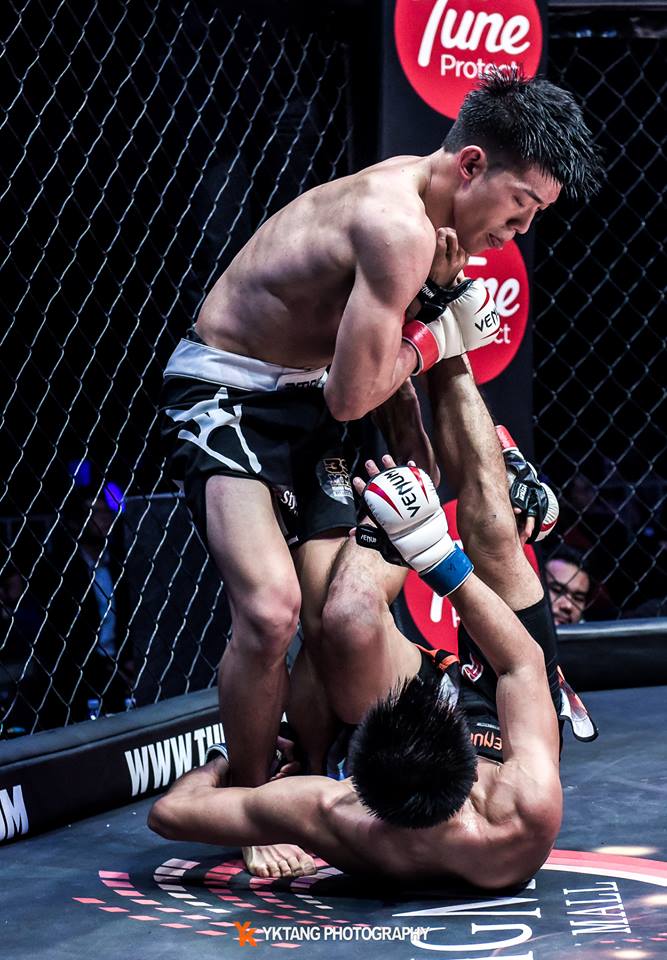 Pix by YK TANG
Eddey uses his legs to keep his distance. Zhang Yu manage to step in and came in connecting with two right bombs. Eddey uses his butterfly guard to kept Zhang Yu from mounting. Zhang Yu in side control, dropping heavy punches with his right. Eddey turned to protect his face and gave his back.
Zhang Yu with legs hook in, cross his hands for a rear naked choke as the 10 seconds mark sounded…he held on. Eddey drop his right hand on the canvas, and Zhang Yu released. There was a short commotion, Zhang Yu claim it was a tap and Eddey was already unconscious; but he awake right after Zhang Yu release the choke. Referee didn't see the tap, as both fighters went back to their corner and Zhang Yu ask for a replay, head judge call a TKO decision, Zhang Yu won by rear naked choke at round 3, 2:58, thus creating MIMMA history as the only person to win the flyweight belt 3 times in succession.
Zhang Yu in his victory speech hoisted the belt together with Eddey and he showed respect to Eddey as in his mid thirties and having a full time job and a wife and kid is still fighting fit.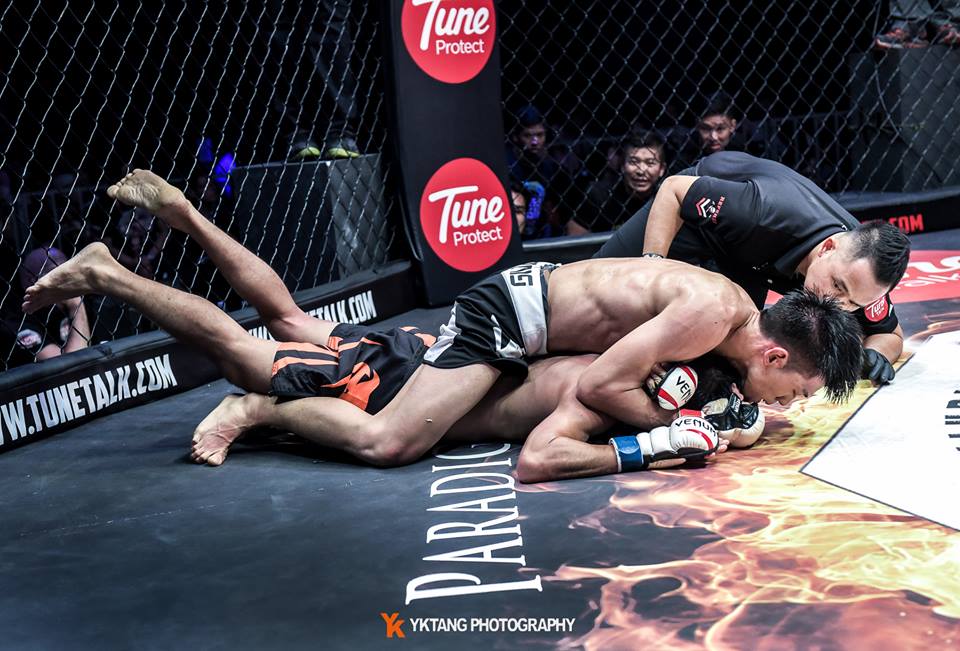 The RNC that end the fight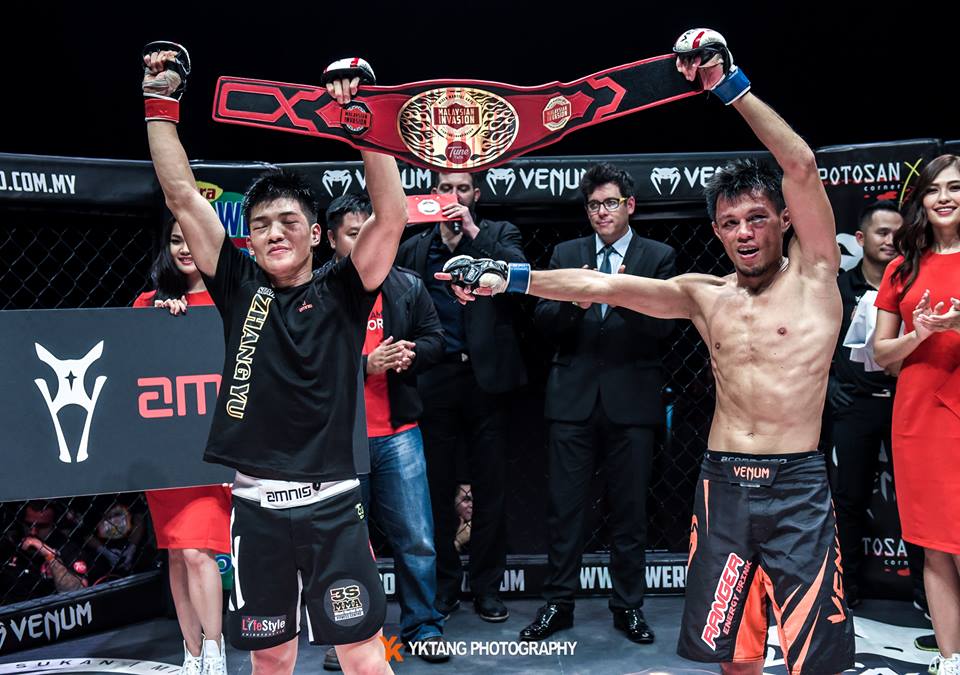 A tough opponent will bring out the best in you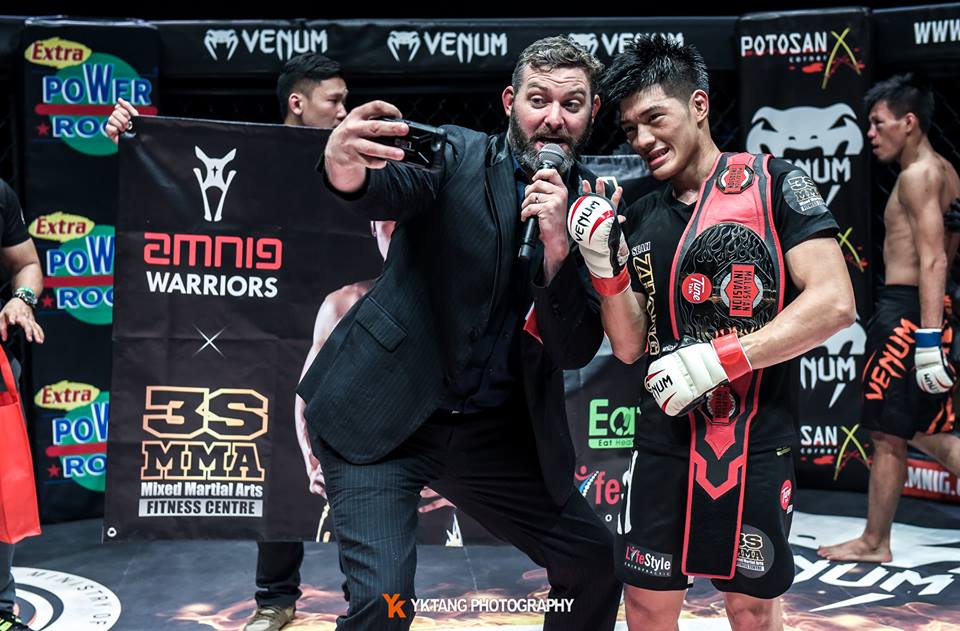 Customary selfie…the 3rd time with announcer Jon Nut
The story of Zhang Yu


Zhang Yu's story began in Bukit Mertajam, Seberang Perai, Penang, where he was born to a family of 3 sister. He is the 3rd child and the only son. He grew up in Lunas Kedah, it was this time that his father's family business faced economic downturn and eventually closed. Faced with financial hardship, his father had to take up different jobs and work extra hard to provide for the family. This taught Zhang Yu about perseverance and determination.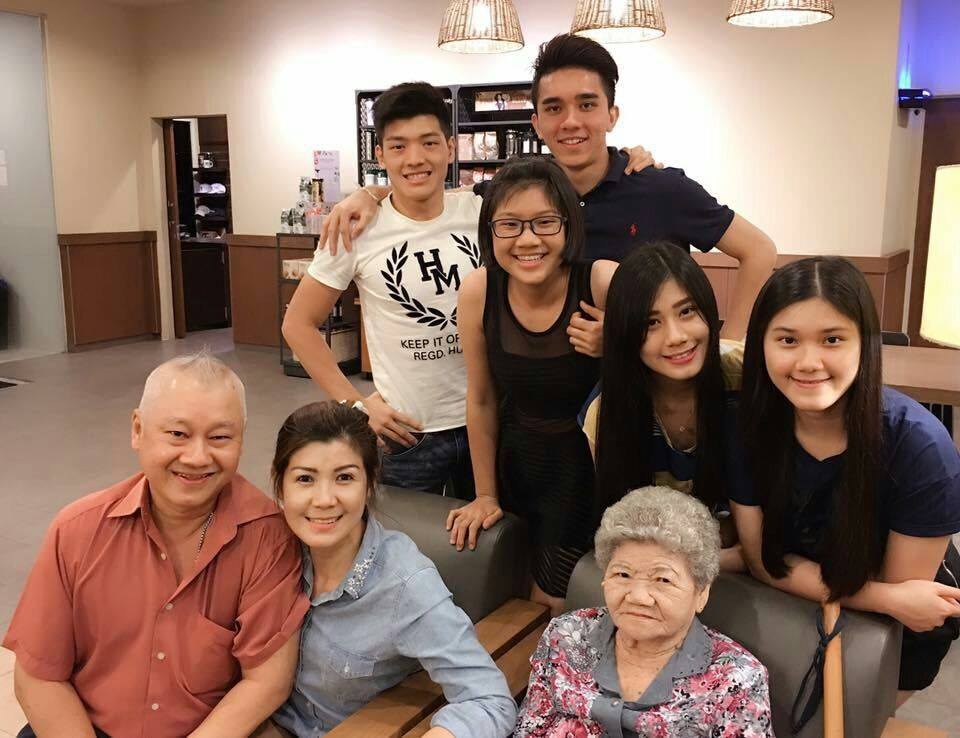 Zhang Yu and his family
His parents always emphasize the importance of education to their children
Taking this seriously to heart, Zhang Yu focus his mind on his studies. Scoring 7As when he attended SJKC Hwa Min Lunas. And when in his high school in SMK Bukit Mertajam, he scored 8As for his PMR and graduated with 10As in his SPM!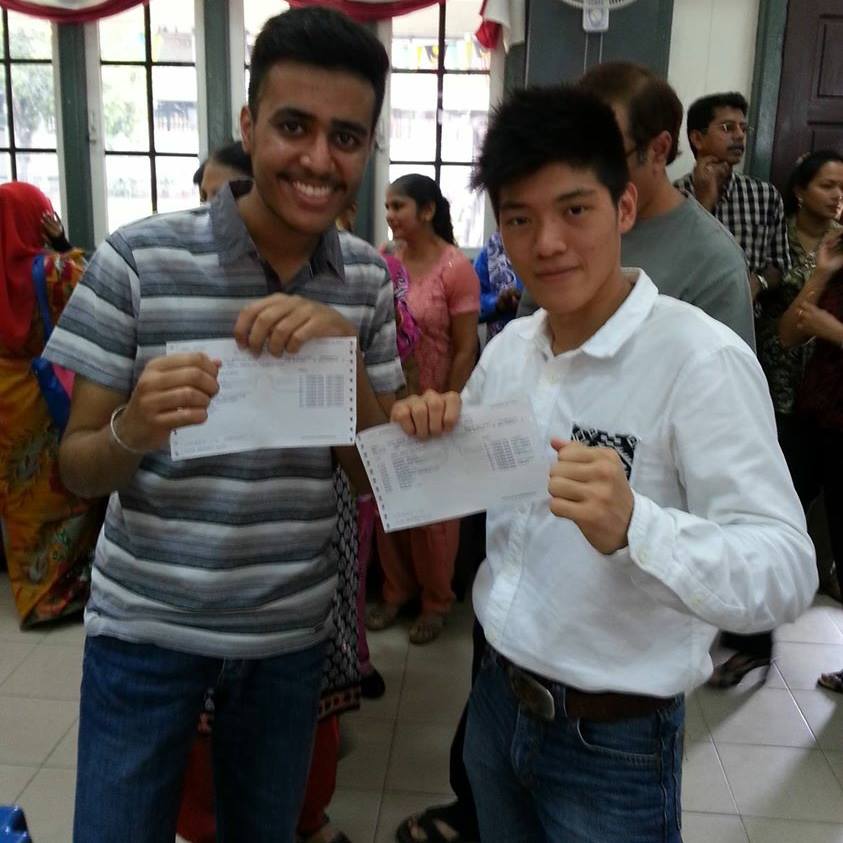 Aceing his SPM with 10As
Not only academically a high achiever, Zhang Yu balanced it out by being extensively active in his extra-curricular activities in schools. He was SMK Bukit Mertajam 2013 Sportsman of the year. He represented his schools in track & field (1500M, 5000m, Cross Country race), Badminton, Muaythai, Wushu, Chess and Drama. His highlight was when he won the Muaythai silver medal when he represented Penang in SUKMA 2013.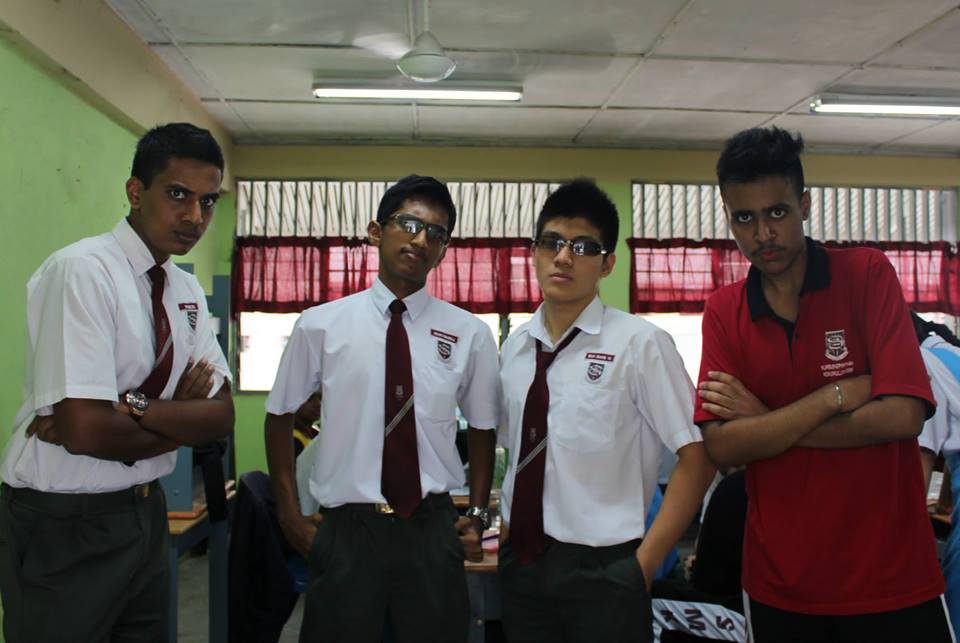 Zhang Yu and his high school buddies
Having such a great achievement in academics and sports it was indeed very disappointing that his application to the public university was not successful; he didn't even get an offer into the matriculation program. Having a fighter's heart, he decided to fight for his own future rather than sulking on that matter, he entered KDU College Penang for a diploma program and continued his martial arts journey.
His martial arts journey


Zhang Yu's father was a Muaythai practitioner when he was young; He encourage Zhang Yu to pick it up as a sports to keep himself fit and also a way for self-defense. Bringing Zhang Yu to 3S MMA Center when he was only 16.
Zhang Yu met 3S MMA's founder Coach Kenny Ng. Whom has been instrumental in Zhang Yu's development as a MMA athlete.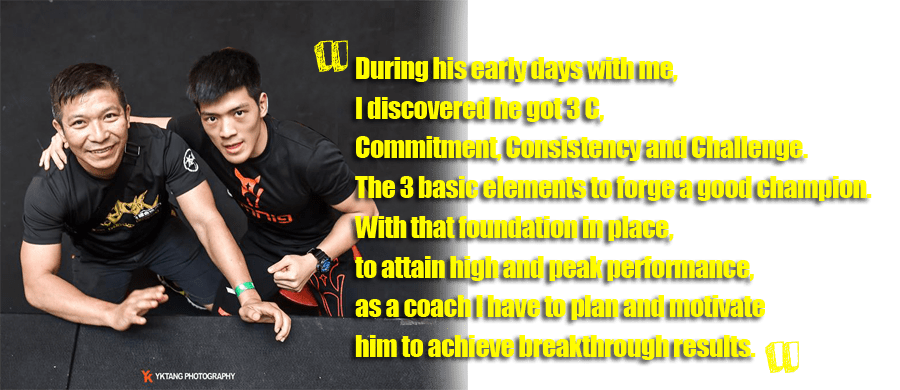 Coach Kenny Ng recalling the time he met Zhang Yu
As a young boy Zhang Yu was inspired by Mohammad Ali. Even before he train MMA, Zhang Yu's always watched Ali's fight, trainings and interview.
But training under coach Kenny, truly gave Zhang Yu a real taste of what works and what don't. In terms of technique coach Kenny always analyze it thoroughly to ensure the practicality of it in real fight. Zhang Yu also admired how at his age, coach Kenny is still fighting fit and not only constantly impart his vast knowledge of martial arts to him but also act as a leadership figure in terms of molding his behavior and character.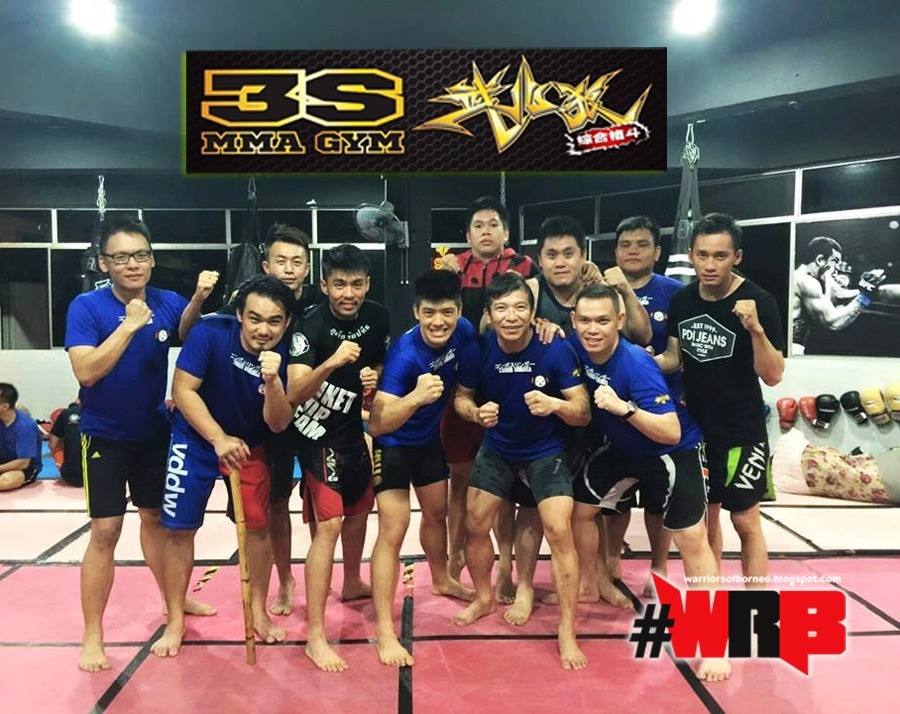 Coach Kenny and his 3S Fight team
For two years Coach Kenny mold Zhang Yu to be a versatile and explosive fighter. Winning Muaythai SUKMA Silver and also Inter-School Wushu Sanda Gold. When Zhang Yu turned 18, Coach Kenny knew that his time has come for another level, and he signed Zhang Yu up for MIMMA try out in Penang in 2014. And the rest, as they say is history.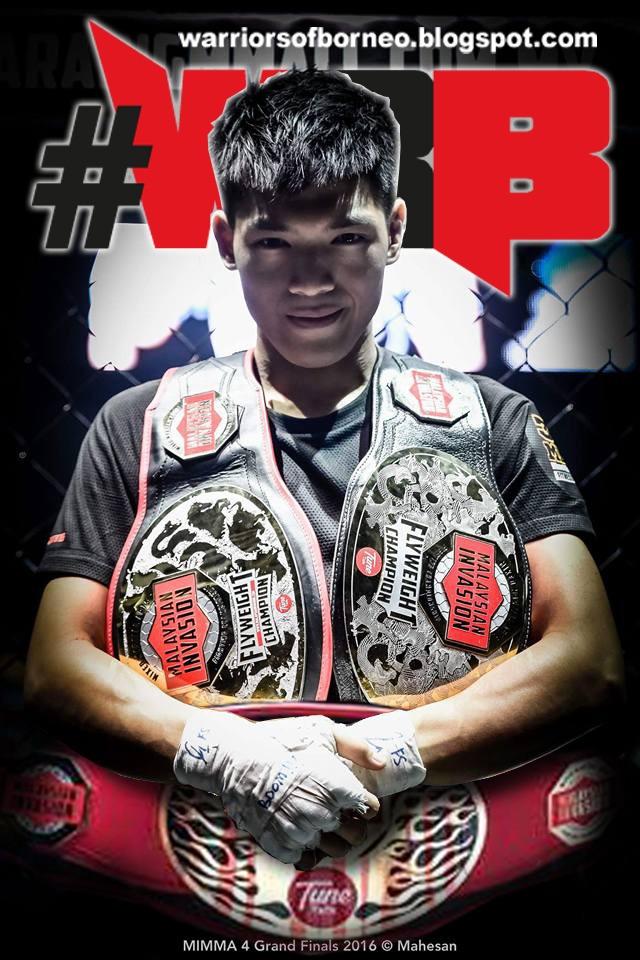 3 belt full, (original photo by Mahesan)
The post fight interview
Warriors of Borneo met up with Zhang Yu after his historic victory to talk about the fight.


What was your game plan going into this fight?
To be honest, I'm not really a game plan guy. I just be myself when I fight, but I always go with the flow, which means I will fight every fighter differently depends on how they fight me. Just like what Bruce lee once said, Be water, my friend. Anyway, we are fighting MMA, of course I'm trying to mix things up.




How do you deal with Eddey's hand speed and who do you think had more power?
His hand speed was tremendously fast! I'm in super focus mode to look out for his punches. Power wise, I supposed I'm stronger than him because I'm able to take him down and perform my control skills in every way.




Did you practice more ground game for this fight, knowing Eddey's boxing skills?
I practice evenly. My training schedule consists of everything. But what I practice most is movements, strikes, takedown and controls.




The choke before the time's up, tell us about that moment?
Yes, I was performing a tight RNC and I knew he certainly couldn't escape the choke but I'm worried about the time. And when he tapped, the referee didn't see it. I'm thankful & glad that head judge saw it and called it.


Did you feel him tap? Was he conscious when the horn blow?
I saw he tapped with my eyes, a very clear tap. He was almost out of conscious already as he knew it was last 10 seconds he was hoping the bell could ring before he got choked out.




Do you study your opponent before fight?
No, I don't study my opponent a lot, just know their strengths and weaknesses will do. I practice my punches and kicks the most.


Tell us how you celebrate this victory?
I celebrated the win with my family and my teammates. My gym name is 3S, so getting 3 MIMMA belts is really a dream come true. I hope I could be a role model to all of my gym members.




Will we be seing you defending the belt again next year? Or going pro is a consideration?
I will see how it goes, going pro requires a lot of commitment and I still have my degree in uni or college to complete. But I'm always ready to go into professional career if there's an opportunity.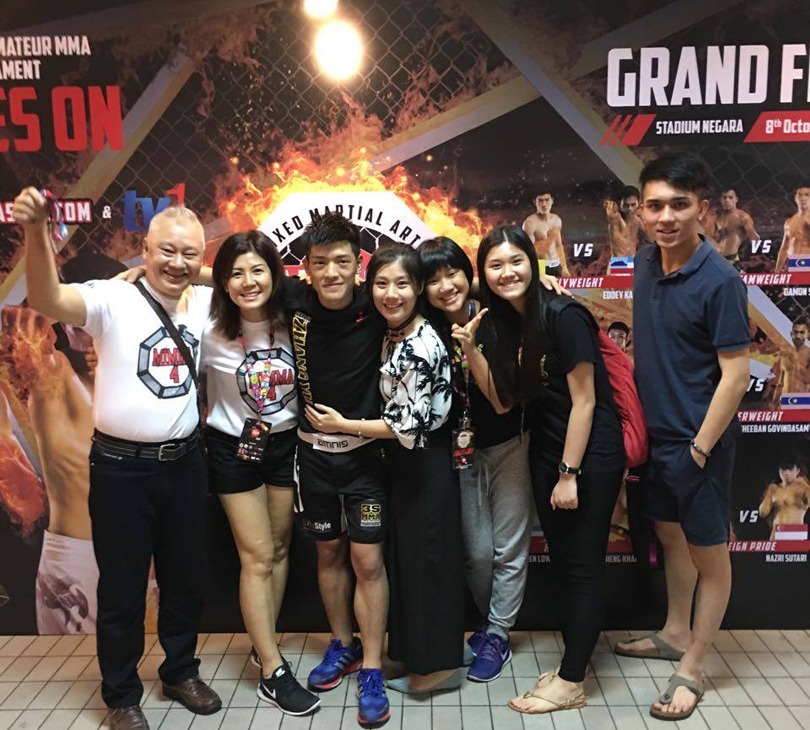 Having the full support from his beloved family gives Zhang Yu the motivation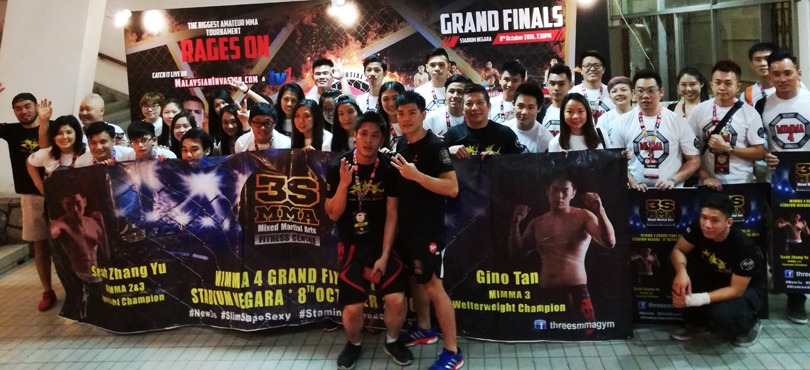 The 3S MMA family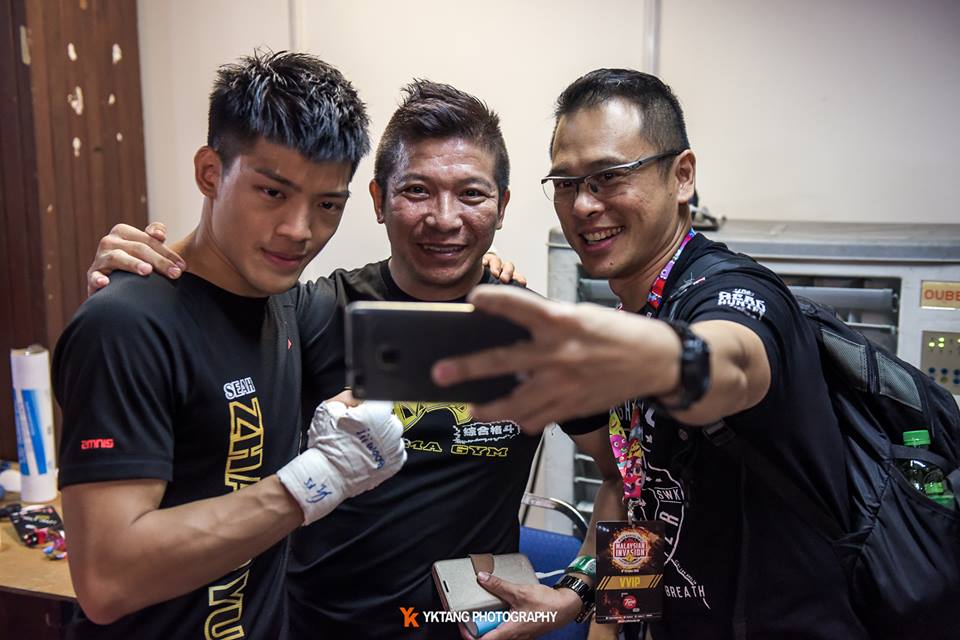 My selfie with the champ and his coach
P.S.
Thank you to fight photography maestro YK Tang and Mahesan for the magnificent action shots