The 65Kg K1 Kickboxing Belt is on contention this weekend at Fight Fest 3: Kingdom Comes. A Super fight between Malaysian Muhammad Afandi and Indian fighter Anil Mehta will decides whether the belt stays in Malaysia or will be in India.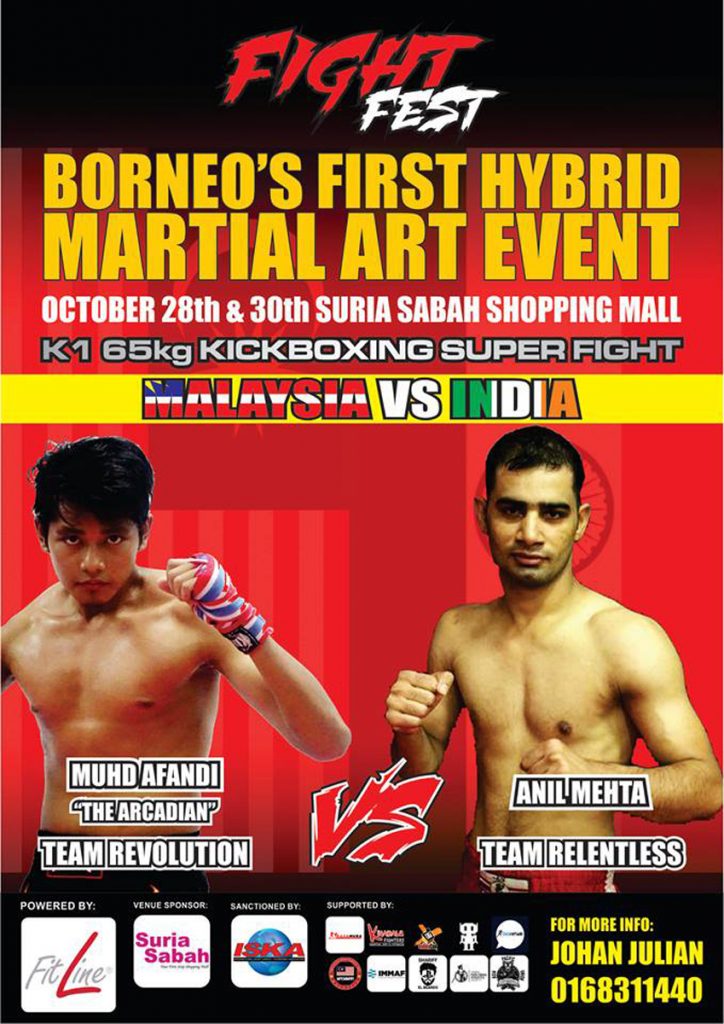 Afandi is a young but upcoming fighter in the muaythai circle. He represented Sabah at the National Muaythai Championship in Sept. Afandi's home state is in Pahang, but he is here in Sabah studying for his Bachelor in Sports Science in Universiti Malaysia Sabah.
Afandi is considered a late comer to martial arts, in high school he mostly played, football, futsal and bowling. His experience watching muaythai fights in shopping complex and the news in local media and social media sparks his interest to try it out.
At 72kg, Afandi thought of looking for a place to get fit and cut his weight. These reason brought him to the closest gym to his Uni. REVOLUTION Gym in Alam Mesra, Kota Kinabalu. Under the watchful eye of Coach
Dhillon Tahing
, he improve on his fitness and gain muaythai skills and started to participate in many muaythai competition. he won a Bronze in Sept National muaythai competition.
Afandi acknowledge his opponent Anil's skill and know that he needs to be wary of Anil combos. But he promise that he will be giving his all out and be aggressive in his approach.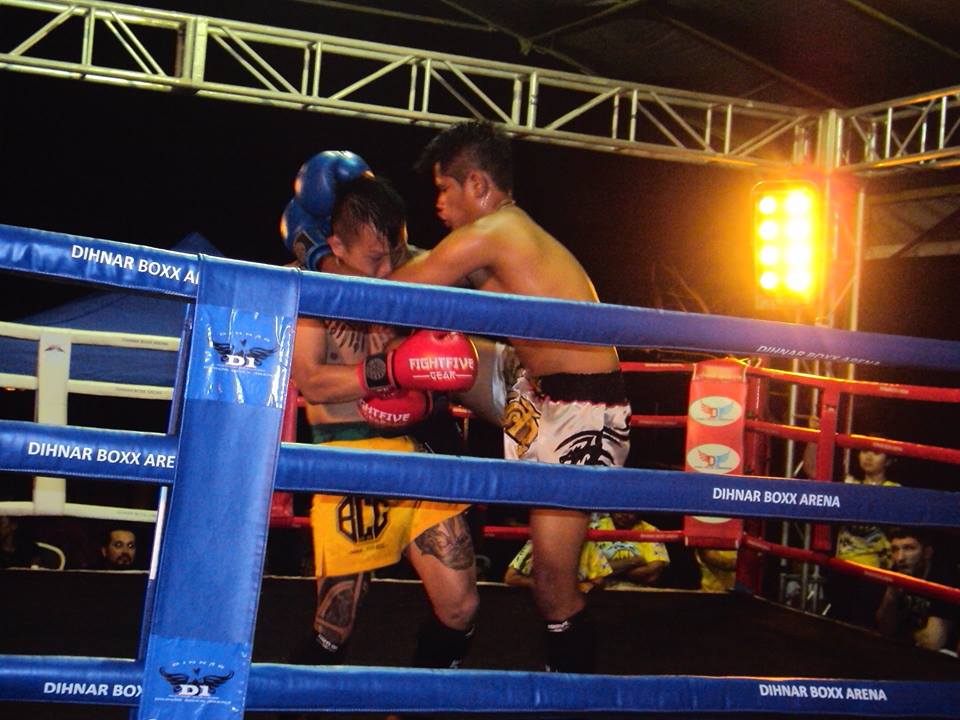 Afandi defeated muaythai veteran Alvin Chong in STAND series 1

Anil Mehta already tasted success in Kota Kinabalu. In Sept 2016 at STAND series 2, he won the 8 man tournament and became the K1 Kickboxing Light welterweight champion. Anil is in the Himachal Pradesh Police Force.
He started training boxing in India before starting MuayThai training. He has had 6 amateur boxing bouts. Anil started his MuayThai training at Santai MuayThai gym in Chiangmai and trained there for 7 months before fighting his 1st amateur MuayThai in Thape stadium in Thailand. He won his bout via KO. Heis currently is under training with Team Relentless and looks to make a statement in Sabah by winning in Fight Fest 3.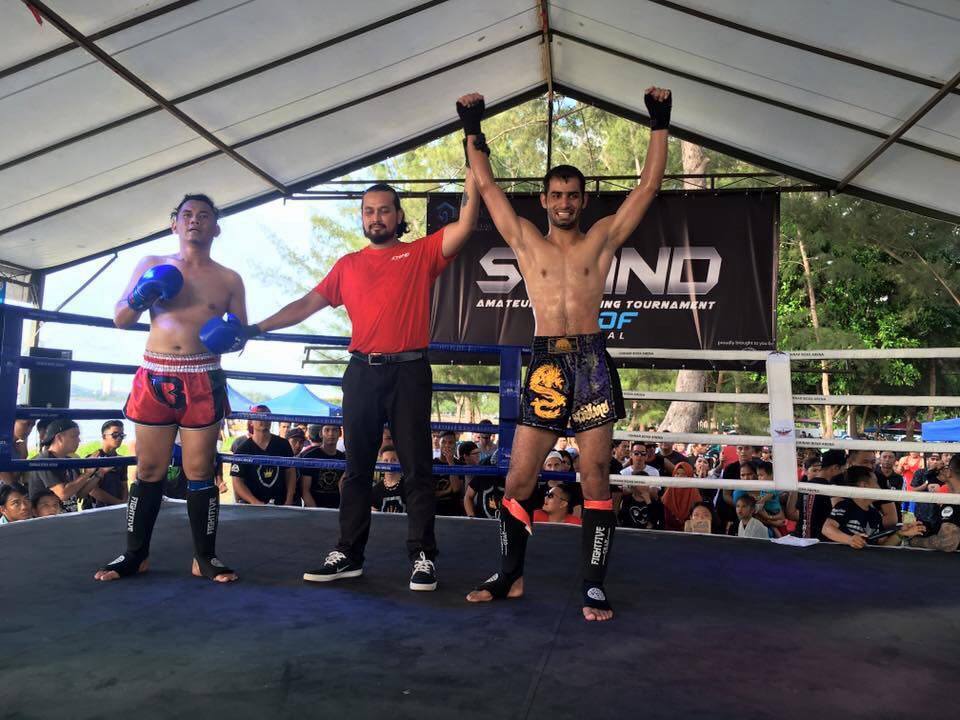 Anil victorious in STAND series 2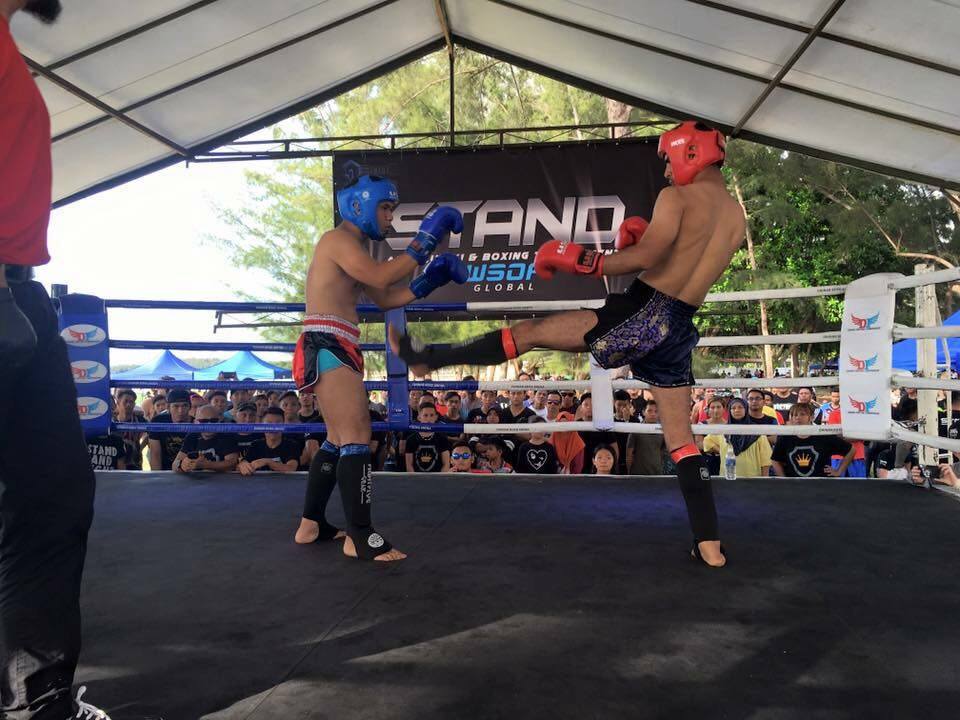 Team Relentless lead by Jitendre Khare from India has been very supportive of martial arts events in Malaysia. They have been sending their fighters to compete in Sabah since 2014 in Borneo Fighting Championship, and recently in Jesselton Fight League, STAND and now Fight Fest. They also regularly participate in West Malaysia base promotions such as Johor's Ultimate Beatdown and Penang's Warriors FC.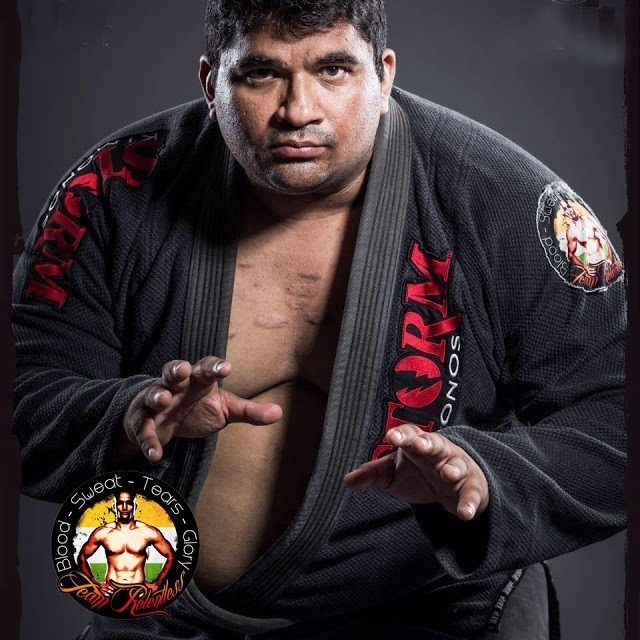 Warriors of Borneo talked to TEAM RELENTLESS head coach
Jitendre
"We in India didn't have many opportunities when we were starting off. I had the privilege of personally meeting and interacting with the movers and shakers of Malaysian MMA such as Melvin Yeoh (Ultimate Beatdown), Sensei Rayner (STAND, JFL) & Johan Julian (FIGHT FEST)
These people were very welcoming of me and my team and most importantly provided us with fair match ups. I have always felt comfortable dealing with these guys and trust them 100% to take care of my team while we are there too.
I think the Malaysian scene is growing the right way and I'm glad that we are a part of it in whatever little capacity we can."