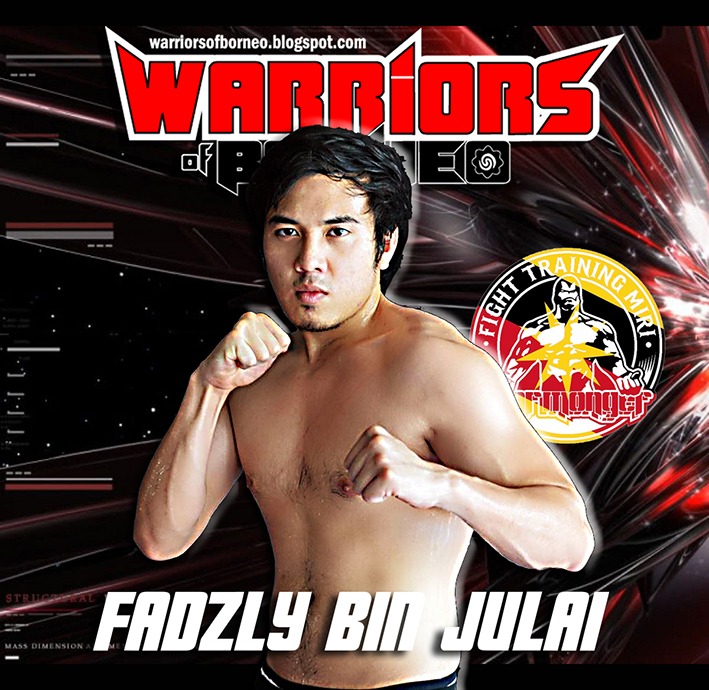 This Sunday someone is going to go back with a title belt. One of the contender is Fadzly Bin Julai. This 22 year old from Miri will be fighting in Grand Merdeka Super Fight in Semi-pro K1 Kickboxing.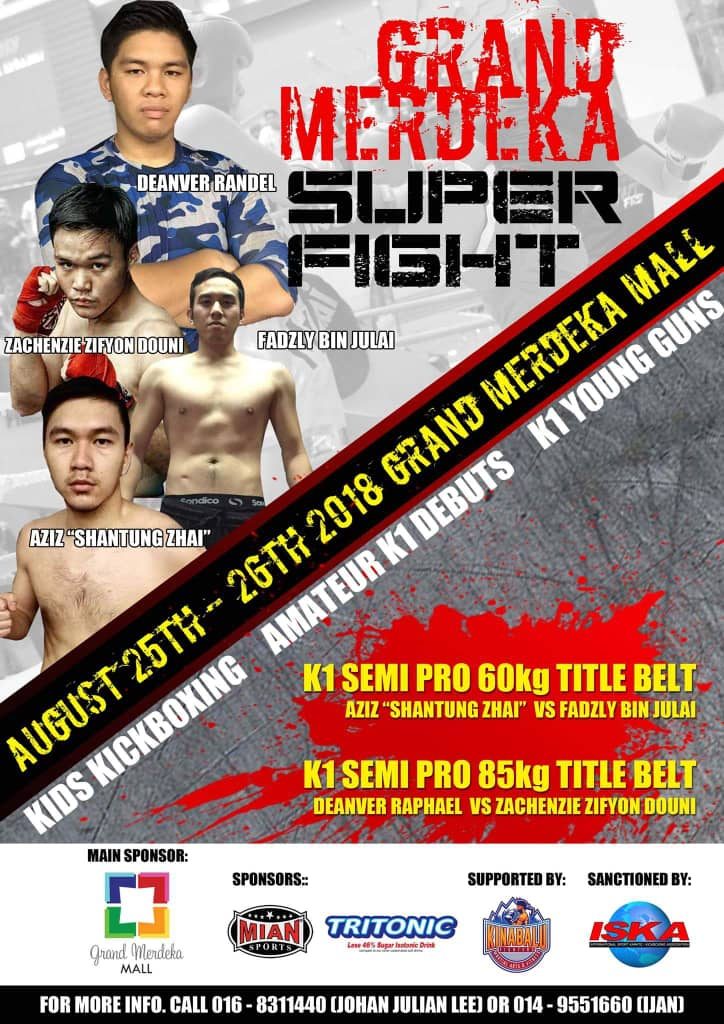 Warriors of Borneo had a chat with him when he arrived in KK after a few long hours drive from Miri.
How did you got involved in martial arts?
"Got involve in martial arts coz thought I would just give it a go. Always loved watching boxing as a kid. I am a Muhammad Ali lover. 


I was bored one day as I was living alone at the time and always wanted to be able to have some defensive ninja skills so I walked in Trevor Salang's gym Warmonger and signed up. Was 19 at the time and still studying. Without having any martial arts back ground just crazy into football."


That was 3 years ago. Fadzly has since graduated with a Diploma in Hotel Management. Fighting is now his passion. As of date he has gathered experience in 4 Kickboxing bouts. After just 2 win in amateur Muaythai, he moved to pro fight.
"I was young, impatient and hate fighting in protective gears hahaha… so I went pro a lil bit too early and matched-up with some very experience dudes. So my pro Muaythai record isn't so pretty 1-4-0."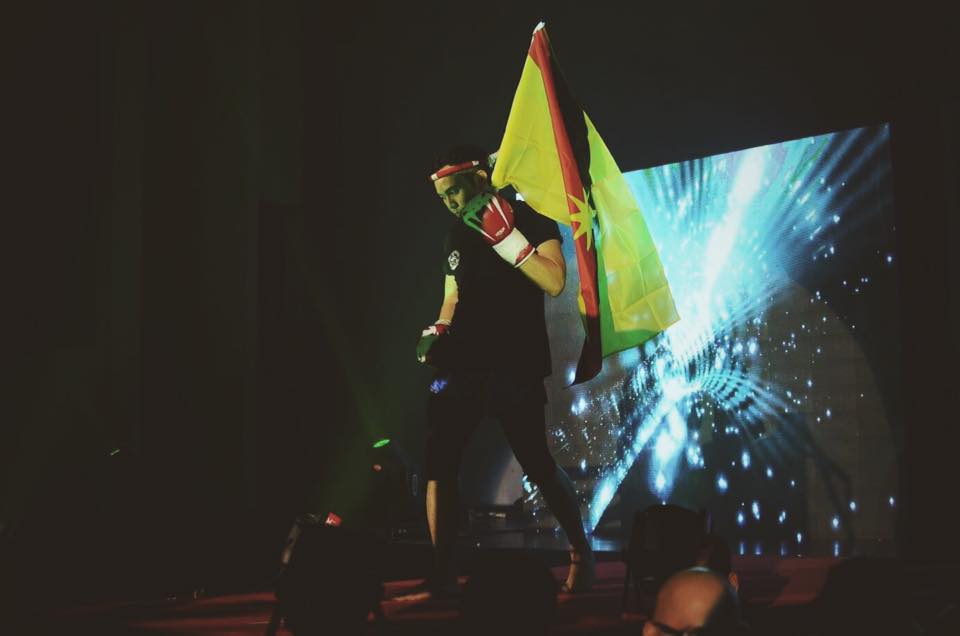 Infact his 1st pro Muaythai fight was against Aziz 'The Shantung Zhai' back in 2016, in Bintulu CM Cup 60kg Superfight. He lost by decision in a 5 round fight.
This Sunday will be his rematch with Aziz. Although it's in Kickboxing rules, but Fadzly is confident to have the results on his side this time around.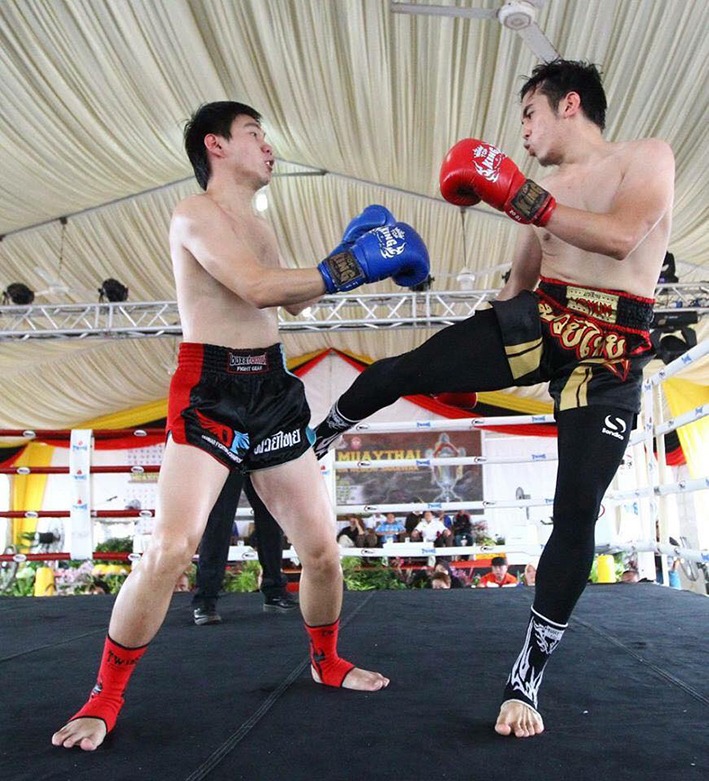 Confident because he has put in all the hard work in a 5 weeks fight camp.
"A sample of my normal 1 session 
day of training. I start off with 7-8km run, then 24-30 mins of bag work, then its either pad rounds for stamina or to sharpen techniques or a combination of both. Then I will finish off with some calisthenics.
If I'm not doing pads I'll be dishing out 6-10 rounds sparring with my team mates depending on their availability.
And if I have a double session for the day. In the morning is usually rope skipping for 30-40 mins, bag work 20 mins, then drilling of techniques, and sometimes finish off with some light sparring."
Strenght and conditioning is 1-2 times a week depending on my coach schedule."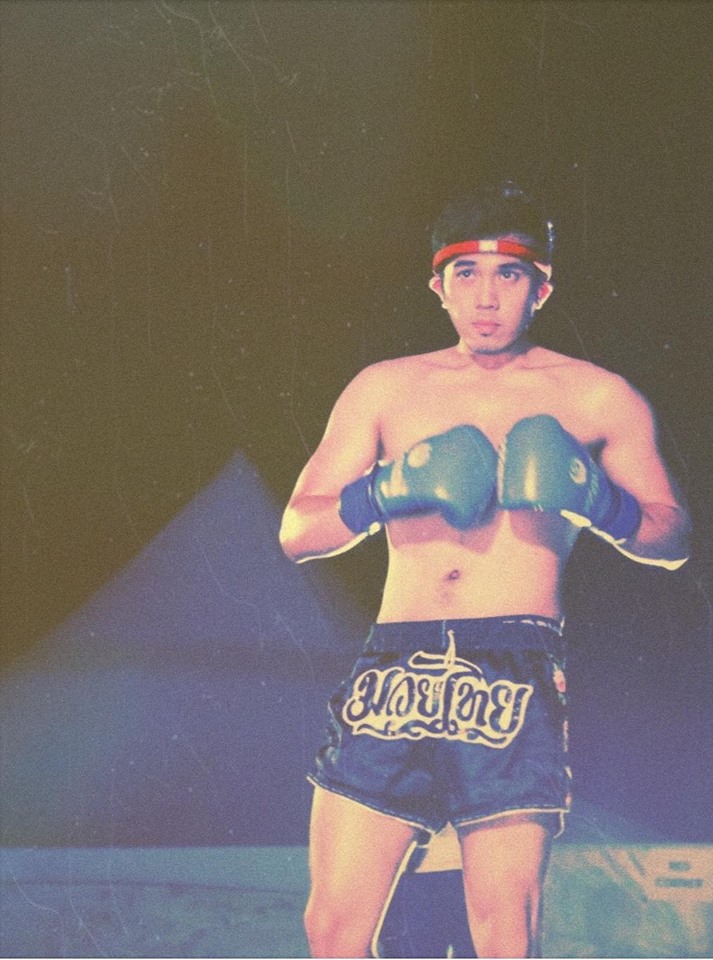 I first saw Fadzly fight was in Sandakan's Elopura Fight this year May. I was eagerly waiting to watch Trevor Salang vs home town favourite, Shah (66 Unicorn). But unfortunately Trevor pull out due to injury and Fadzly replaced him.
Frankly speaking I didn't expect much from Fadzly. Him facing the very experience Shah in front of his home town crowd is certainly daunting but as the rounds progress I was impressed with how Fadzly was able to stand his ground and manage to strike back, although he lost, but he gave a great account of himself that day.
I asked him on that fight in Sandakan,
"That was crazy. Please bear in mind I had only 4 days to train for that fight as I was away in the UK for 6 weeks without training just run and sprints hahaha plus I need to cut 5kgs in those 4 days"

But I just couldn't let anyone else take that spot after Trevor pulled out hahaha again,… impatient."
Impatient he maybe, but Fadzly does not give up easily. He was in Labuan in July for a Super4 fight in STAND Muaythai. He lost the final fight to Champion Sunny Sabornido of BCG Labuan.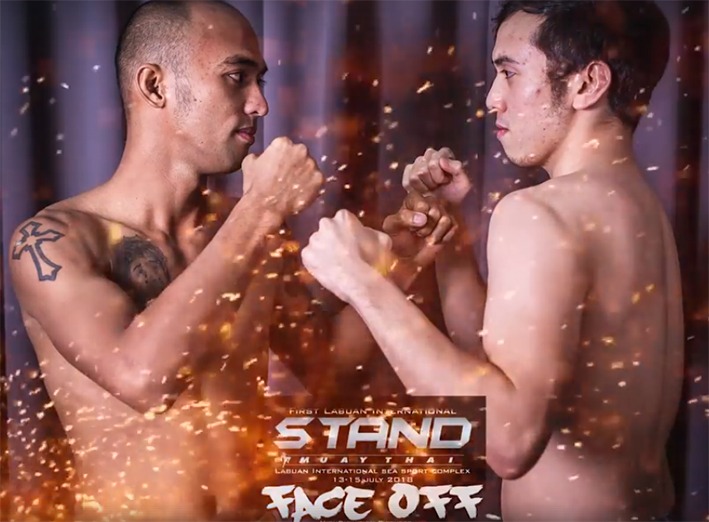 Just a week ago in KL, he took a pro boxing match.
"It was for Lekir Ultimate Fight 2.0 . Got TKO by ref stoppage in the 2nd round. Clearly I wasn't ready for it hahaha.  Pro boxing was no joke. Especially against a real pro boxer from Singapore
But it was a good experience from me though, given that I was actually preparing for this K1 Super Fight this Sunday the whole time."
What is his long term plans…
"Currently I am working on opening a cafe with my brother and our partners. In terms of plan in martial arts, I'll just go with the flow really. Keep training and fighting as usual. 
His thoughts on WARMONGER,
I go there train, do my thing, grow as much as I can with my team mates. There's not many of us who train to fight. Most of the members are there for fitness instead of fighting really. That's a challenge when it comes to finding different sparring partners I guess."


It takes a different breed of people to train, and step into the ring to fight. Fadzly is one of the rare few from Miri.
Come to Grand Merdeka Mall this Sunday and catch his fight against Aziz entrance ia FREE.