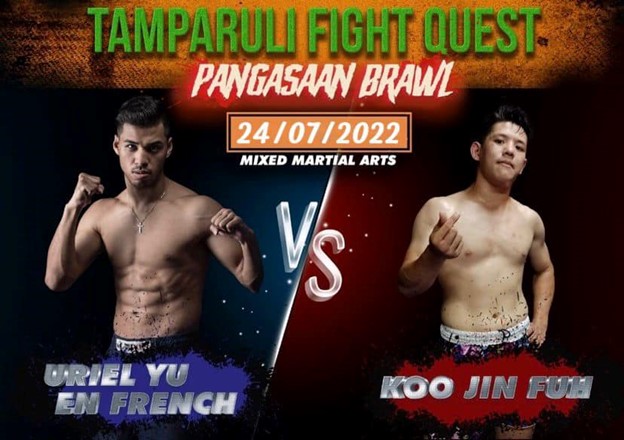 TAMPARULI FIGHT QUEST
Feature MMA fight
Uriel  🆚 Koo
             ……………👊🏼……………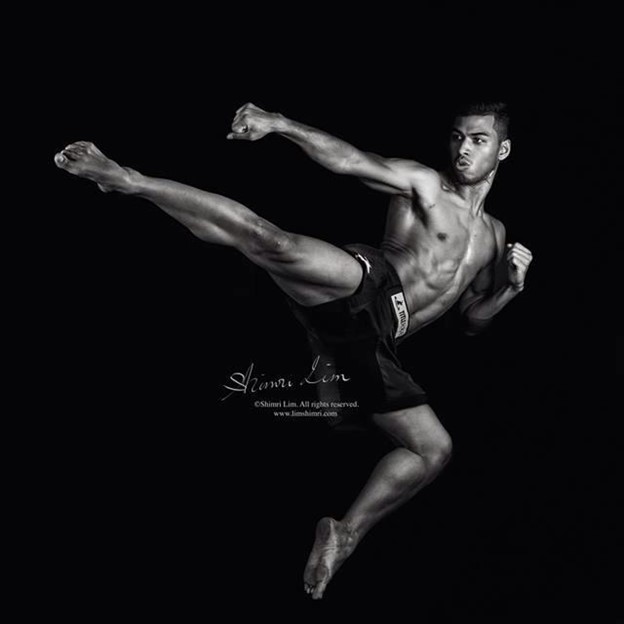 Uriel Yu En French(Age : 31)
Team : Karabaw/Muayfit
Height : 175
Fighting weight : 66-70kg
Normal weight : 74kg
Uriel's martial arts journey started from striking art of Tae Kwon – Do (1996) & Karate (1999)
Few years later he took up Judo(2014) and Jiu-jitsu(2015)
His current Fight Record :-
Kickboxing  3-1-0
Muaythai  0-1-1
MMA 2-3-0
He makes a living teaching & coaching martial arts and fitness, also occasionally modelling
Uriel is from Johor and represented Malaysia in Sea Games 2011, winning a Bronze medal for Karate Team Kumite.
What makes u wanna fight in TFQ? what is the motivation?
"My Tamparuli Karate/Martial arts familia."
               …………………👊🏼…………………..
Koo Jinfuh  (27)
Team: Gojira MMA
Height: 172 cm
Fight weight: 66kg
Normal weight: 72/73kg
Koo is an animal lover who takes time out from training to rescue stray animals who have been injured, sick or for neutering.
When not saving the dogs & cats, he trains at Gojira MMA in Brunei.  
He began his martial arts journey by training in Boxing and eventually Muaythai, also mixes in Jiu-Jitsu. Nowadays he just typically mix up his training in MMA, with an MMA fight record: 4-2
For Tamparuli Fight Quest, he also brings along his student Danyal Johan whom will also be in the feature MMA fight.
What makes u wanna fight in TFQ?
" I love MMA, practicing, learning, teaching competing. The aspiration is to go pro and go as far as I can."
               …………………👊🏼…………………..