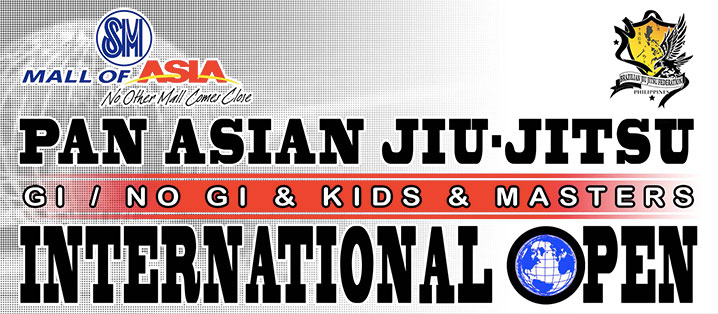 Manila is slowly but surely emerging as a mecca for BJJ ( Brazilian Jiu JitSu) in South East Asia. Through the works of Brazilian Jiu Jitsu Federation of Philipines( BJJFP ) , many BJJ competitions has been organized, to name a few; Philipines International Open, Luzon Open, Cebu Open, Asia Pacific Gi & No Gi Submission International Open, and not forgetting Pan Asian Jiu Jitsu International Open.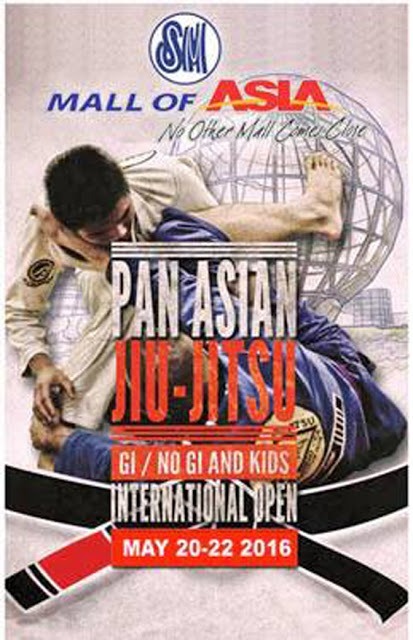 Pan Asians is widely considered the biggest and most premier Jiu Jitsu competitions in South East Asia. For Sabah's participation. It was way back in 2006 when Allen Solomon Chong, a young spritely BJJ blue belt participated in his 1st Pan Asians against international competitors and won a silver.
Over the years Allen has grown in his BJJ knowledge. He is now a brown belt and has used his grappling skills to win MIMMA season 1 Lightweight Belt and becoming the only South East Asian to be selected for The Ultimate Fighter China. Allen's passion for BJJ lead him to form Alpha MMA and Persatuan BJJ Sabah ( read about Allen's journey of BJJ here in my pass post ) to raise the awareness and skill level of BJJ in Sabah.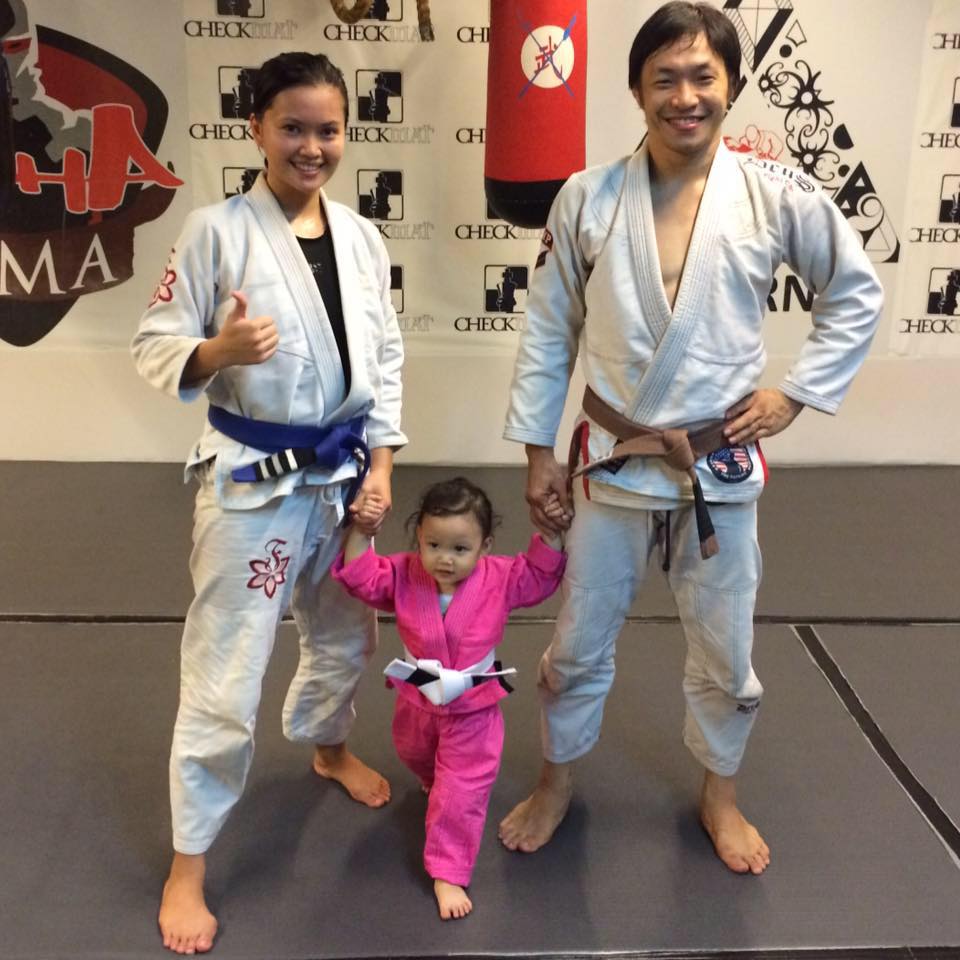 Allen with his wife Carol starting daughter Lana in BJJ
This year his gym Alpha MMA send 5 competiors to Pan Asians. Another team from Sabah, Borneo Tribal Squad send an all female team of 5, which is led by Ann Osman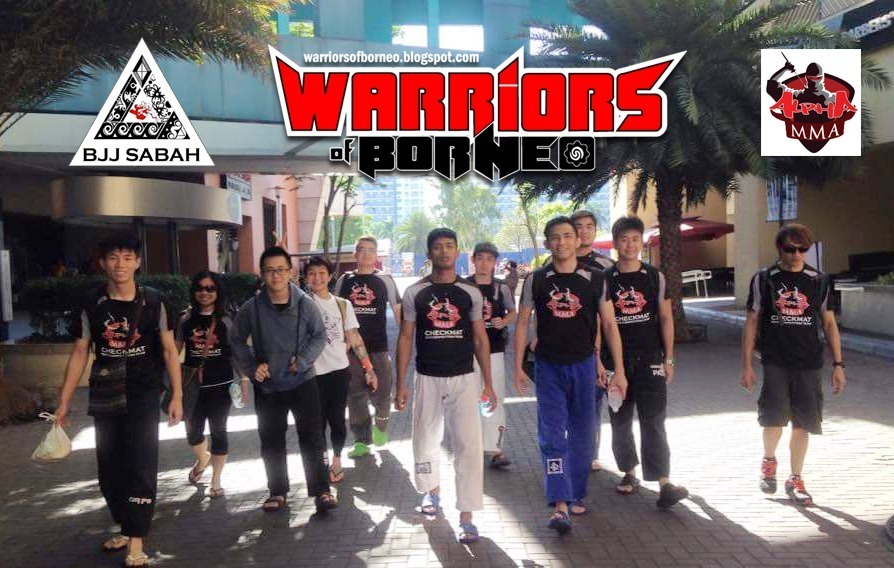 the Alpha's ninjas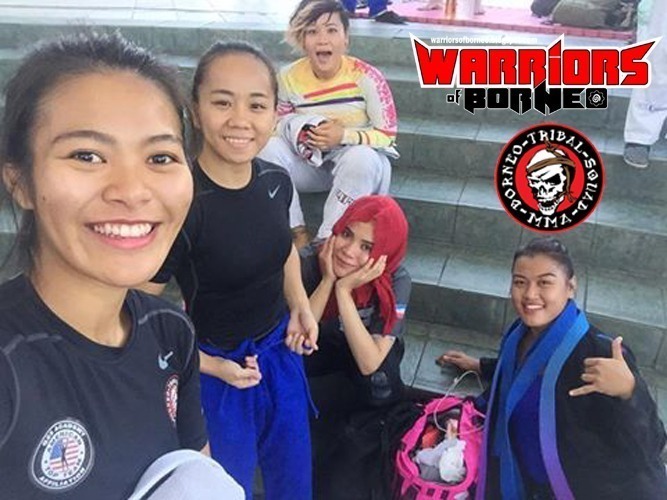 BTS's women warriors
Warriors of Borneo caught up with Allen for a short chat.
Aside from Pan Asian what other BJJ competition in Asia that is consider top notch?
Japan's Asia open is definitely top of the list. All competitions are good competitions. Its the thrill n fun of the sport. Like my lecturers always said: It's the journey and process, not the destination, is what truly matters.
What is the best result so far for Sabah in Pan Asians?
I think the best result is the personal growth and expansion of vision for the individual competitors going up there and letting it all hang. Medals are important in statistics, but I value the hard-nosed bronze medalists who got the chips stacked against him in every turn of the bracket; vs the gold medalist who only had one match to fight in his category.
Does participation from Sabah club all fall under Persatuan BJJ Sabah or they can go as an individual or on own gym banner?
They can do whatever they want haha. Sabahans are wild things like that. The association job is merely to aid the athletes in whatever way possible. Primarily with monetary aid and flight tickets. But I think it's the unseen work by the coaches who pay attention to improving their team mates and spending extra time hanging back and trouble shooting for the beginners that should receive laud.
Is there a unified Malaysian team?
Is there a unified Sabahan political party?

We are the only BJJ association registered at state level in Malaysia. Next step is federal, but we need 6 more states to form an association for that to happen. Bureaucracy


Sabah has been on the forefront of BJJ comp with PBjjS in Headhunters and Sabah Open…how has this contributed to the quality of BJJ in Borneo?
I think our level of ground work is evident. Check out the talents coming out of the woodwork even in mma scenes. They're mostly ground savvy by now. Mostly.
COPA da Malasia has started 3 years ago…how does this add to the mix?
The more competitions the better. We hope to see BJJ tournaments every month eventually.
In more developed countries, they have tournaments every week. The more exposure the better for the sport.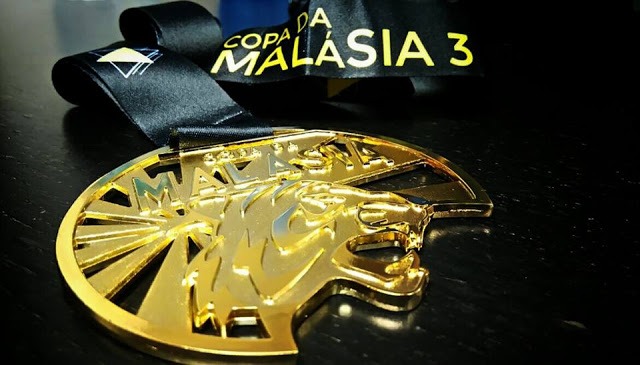 What is your best memories in Pan Asians?
My wife Carol submitting her way to gold medal when she was my girl friend at the time. With techniques we worked on when we first trained. She's an amazing woman!


In your opinion what has Philipine done right for BJJ that we can learn from and how far are thy ahead of Malaysia?
They have a lot of opportunities to ply their trade. Competitions and MMA fights. They also have more accessibility to foreign talents and the community travels abroad a lot to compete and train. Now they have a lot of local grown black belts and even mundial champs


For local competition is there enough referee to judge an event? Or we still in need of more trained officials?
We definitely need more training. But my coach in Singapore is a legit black belt and we have many Brazilian black belts in West Malaysia now, so we can draw on their support


What is your hope for Alpha's team this year?
To infinity and beyond! Every time!


What is your hope for BJJ in Sabah specifically and Malaysia in general?
My hope is that the new generation achieves every accolade we missed out on during our tenure. The youth are the future and we hope to set a good precedence and example to accelerate their growth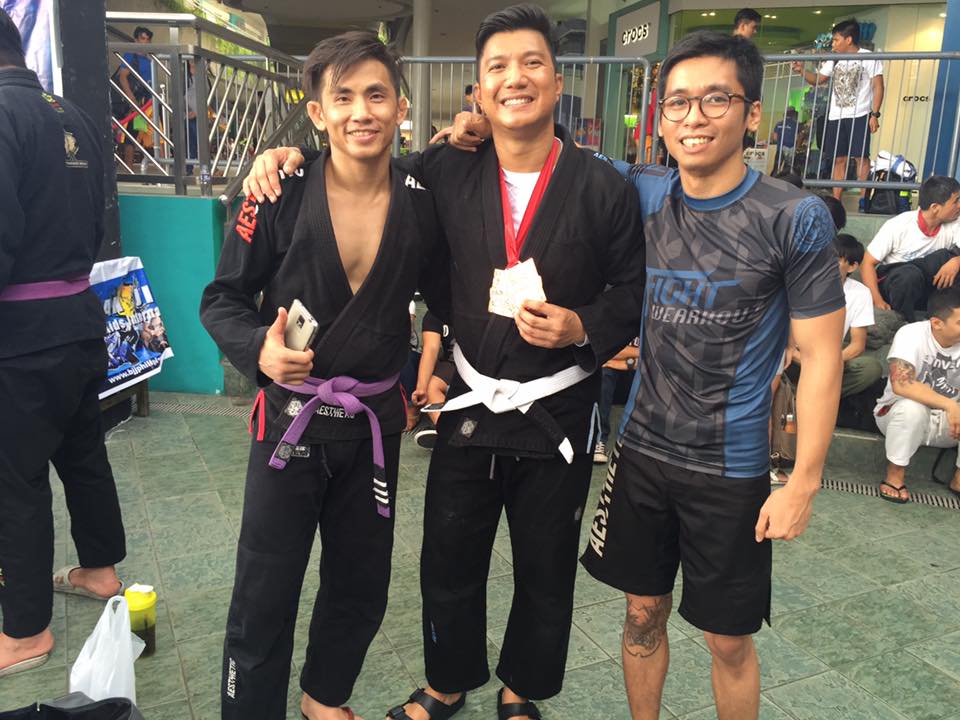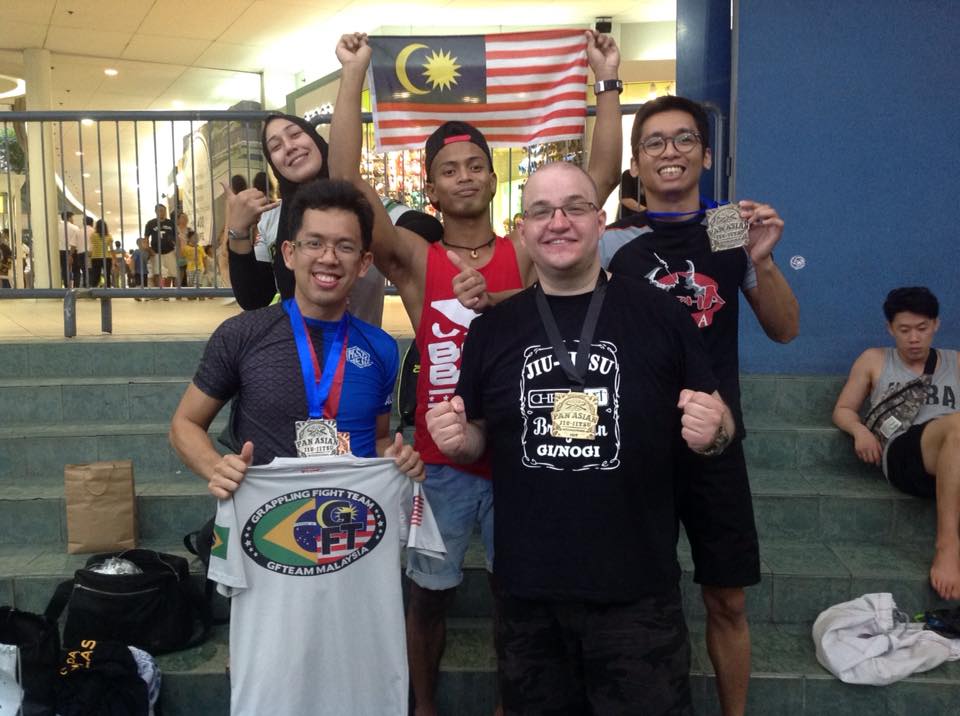 Keeping the Malaysian flag flying
BJJ has come a long way as the 'weird' martial arts. Lots of people, even among martial artist in the arly days does not understand the techniques and the practicality of BJJ. With the popularity and growth of MMA and the successcof MIMMA, more people in Malaysia now are aware and understand what BJJ is about. But there's still much work to do and Allen is keeping busy with upcoming Sabah Open BJJ in August 13.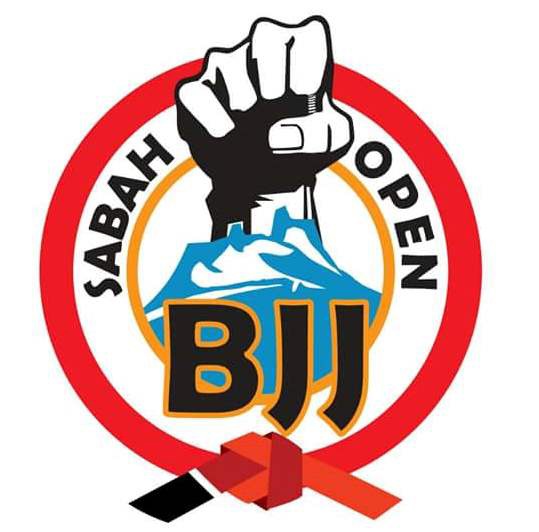 Warriors of Borneo hopes that Malaysian participating in Pan Asians this year will do well and even if they don't win medals, to learn from the experience and improve on their weakness. Slowly but surely we Malaysians too can excel in this sports and put Malaysia in the map of international BJJ!