We need to put more Borneo Warrior up here.
I believe, the best description for MMA.
In the late 80s to early 90s when single style is still very popular, martial artist can't help but compare each other's style. There's no perfect system, but coaches & instructors those days are mostly train in single style which churn out single styled students.
I was one of them & my style was TaeKwonDo. My friends and I would attend other martial competition such as silat, karate, judo and we end up comparing it to Taekwondo and always convinced ourselves TKD was superior.
"MIMMA currently being the biggest amateur mixed martial arts fighting championship in Asia, aims to nurture and grow local talents from the MMA scene by preparing a platform for amateurs to contest and put their highly honed skills and countless hours of dedicated training to the test." (excerpt from MIMMA web page).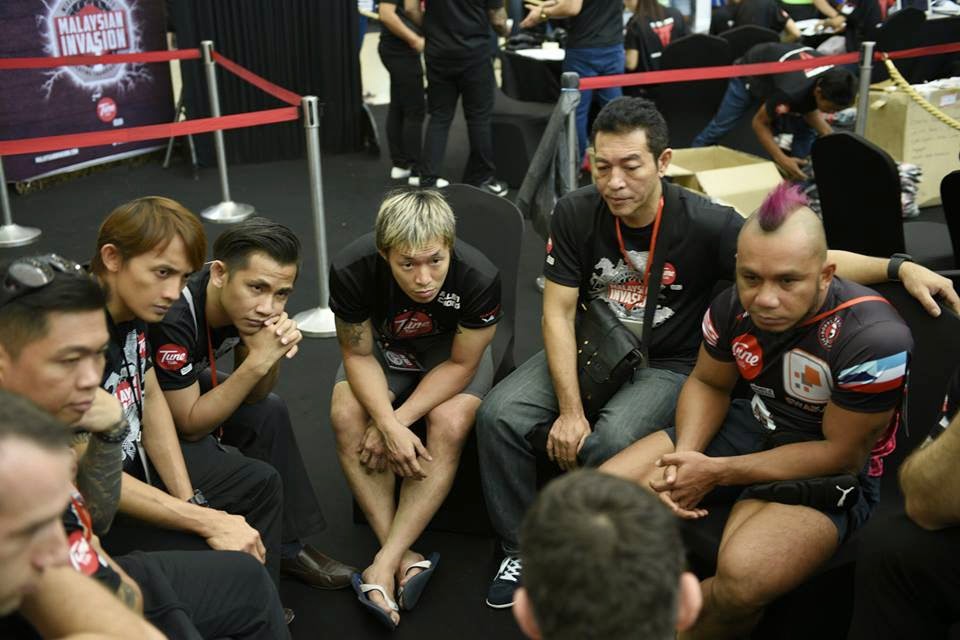 Technical team which comprise of some big names of MMA attending a briefing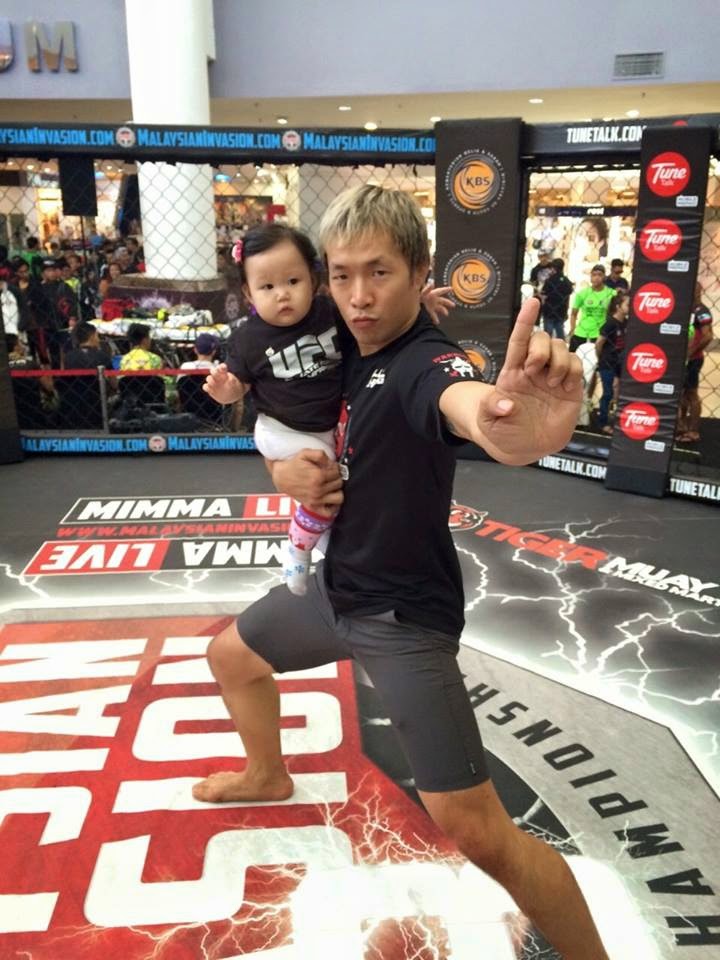 Allen Chong MIMMA1 Lightweight champ, he has turn pro. Seen here holding his daughter Lana..
potential future MMA Champ!