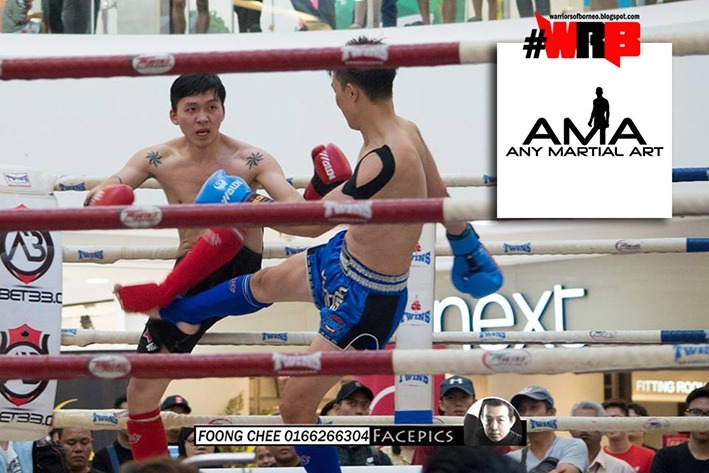 Kickboxing is relatively new in Malaysia. The early days of Malaysia's combat sports scene is basically every style (TaeKwon-Do, Karate, Silat, Muaythai, Boxing etc ) conduct their own competition within their style. The last 4-5 years has seen MMA booming. Through MMA, the grappling art became more prominent especially BJJ.
Although MMA is getting very popular, but frankly speaking, a lot of casual fight fans still does not understand what's going on when the fight goes to the ground. Sometimes fans started to grumble or boos when the fight stays on the ground too long. It's an unwritten rules for referee that if the fight on the ground does not progress much, both fighter will be stand back up, hoping they will initiate more strikes.
This is where Kickboxing can appeal to majority of fight fans. The rules is very simple and anyone from any striking background can compete. Kicks and punches are allowed. Not allowed : Throws, sweeps, elbow, knees to the head. These rules were created to encourage non-stop action in the ring and make the fight easy to understand for the fans. This in short means Kickboxing can be a unifying factor in martial arts. Students from various style can compete in the same ring, in one event.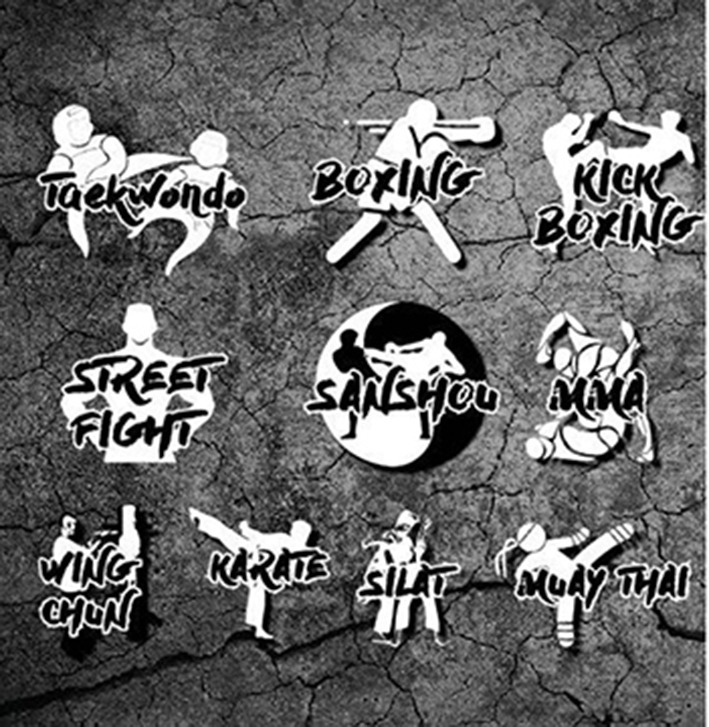 Kickboxing in Malaysia is govern by International Sports Kickboxing Association (ISKA), which is lead by Master Khoo Meng Yang of TNT Kickboxing whom is the South East Asia representative and Coach Alvin Chong of Borneo Combat Gym Labuan, whom is the Borneo representative.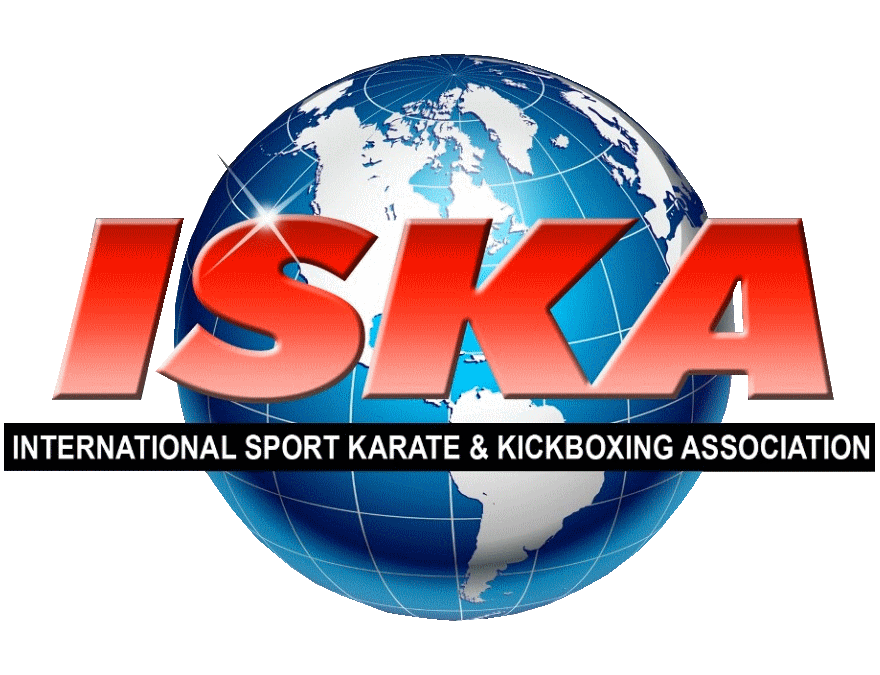 I recall in April 2015, the 1st Fight Fest in Kota Kinabalu was the first ever ISKA sanctioned Kickboxing competition in Malaysia, it was then followed by Borneo Amatuer Challenge in Labuan and STAND K1 in Kota Kinabalu.
Eventually other promotions in other parts of Malaysia also started to organised Kickboxing bouts as it's easy for any aspiring fighter to test their striking skills, without the need to learn specific skills such as wresting, throws and elbow strike. Last year December saw the 1st ever Borneo Martial Arts Expo (B-MAEX) held in Labuan that witness many pro Kickboxing bouts contested.
——–#WRB———
This year saw a new Kickboxing promotion that is slowly but surely making an impact in Malaysia's martial arts scene. It's not just any martial arts promotion,…oh wait, but it is…haha, it's ANY MARTIAL ARTS (AMA Championship ).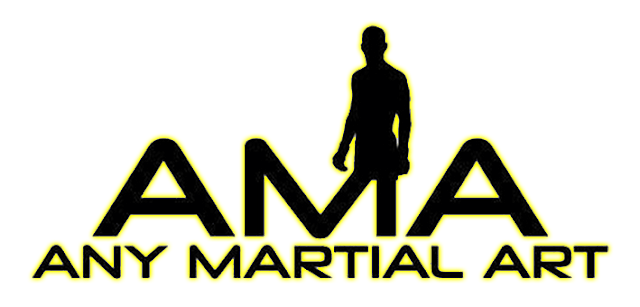 AMA, as the name imply aim to have fighters from any style competing in the same ring. It is currently the biggest kickboxing amateur tournament promotions in Malaysia. Sanctioned by International Sports Kickboxing Association (ISKA), AMA started in Jan this year in KCT Kickboxing Gym. Followed by it's 2nd event in March at TNT Kickboxing. 3rd event in June at Cheras Sentral Mall and most recently the 4th event in Quill City Mall, K.L.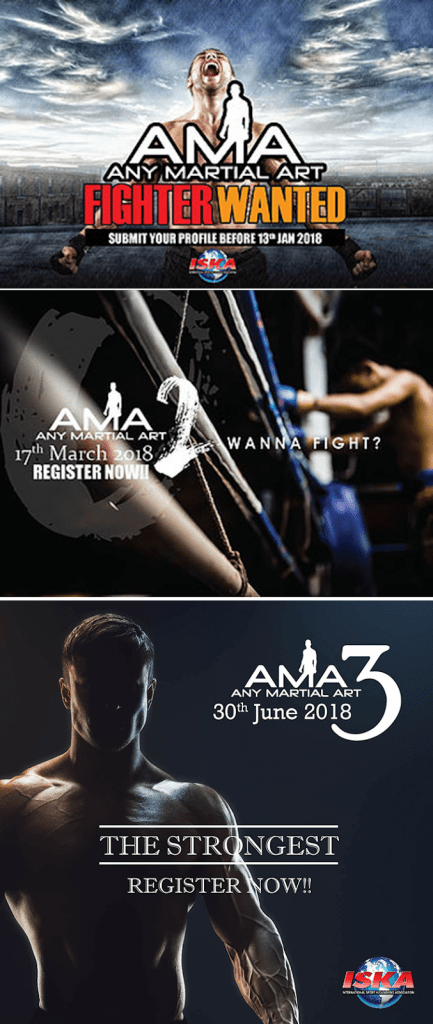 In such short time it already held 4 successful events. The upcoming 5th event is planned for Nov, venue to be confirmed. According to Master Khoo Meng Yang, whom is also the CEO of AMA, each event saw a significant increase in participation. The recent 4th event saw 72 registered fighters with 36 bouts contested which started from 12.30pm and ended at 9:30pm.

Prior to event day, Master Khoo conducted referee and judges course. This is ongoing ISKA's effort to upgrade fight officials experience and to develop more officials with proper knowledge and skills.
"The AMA idea started with my student Edison Chong former Sanda national champion and me.
We got inspired by our favorite fight event,  K1 Kickboxing which is the most entertaining and biggest Kickboxing promotions on earth. In AMA, we have 3 more partners; Alex Lim who fought and won the champiosnhip belt in B-MEAX last year. Dr Yeon, an entrepreneur and Mr. John Lim.
We wish to bring the best excitement, entertainment & real spirit of fight event to all over Malaysia, then spread it to the whole world."
Master Khoo Meng Yang.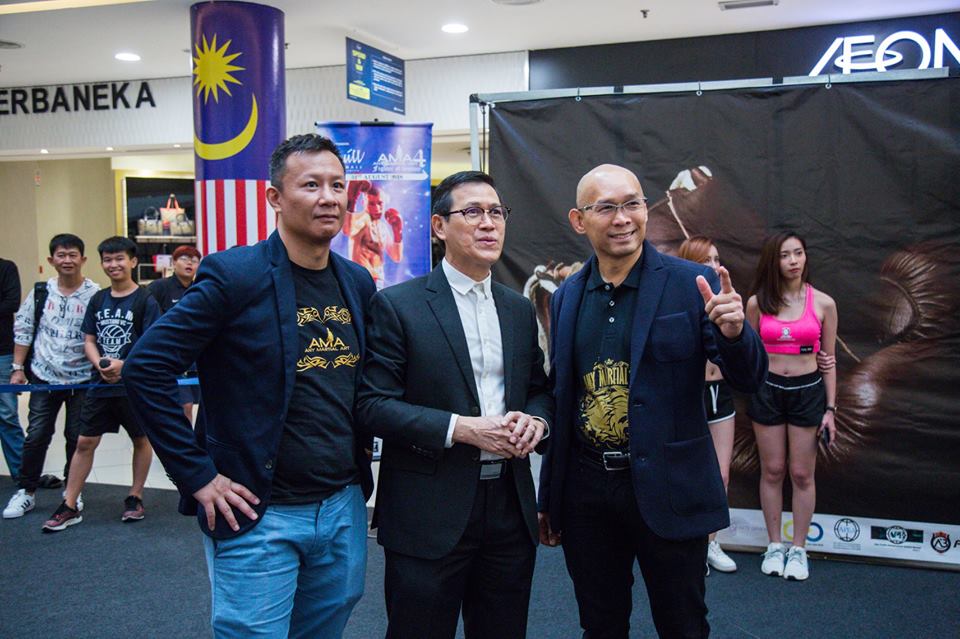 Master Khoo (right) with a VIP & Alex Lim (left)
Through Master Khoo and his other partners networking, all the four AMA Championship was well attended by dignitaries from the entertainment, business and media field.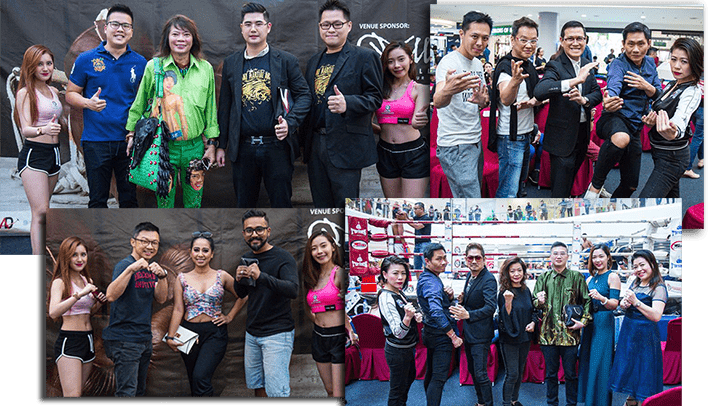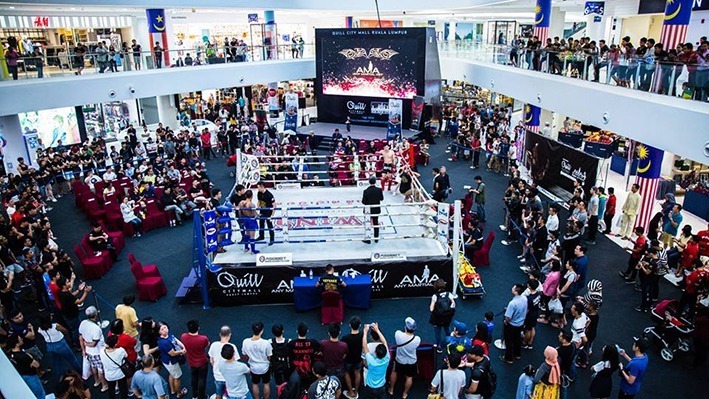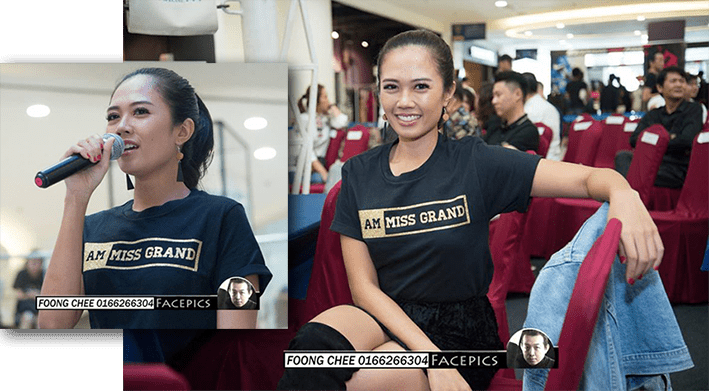 The beautiful Debra Jeanne Poh – Miss Malaysia Grand 2018 hosted AMA4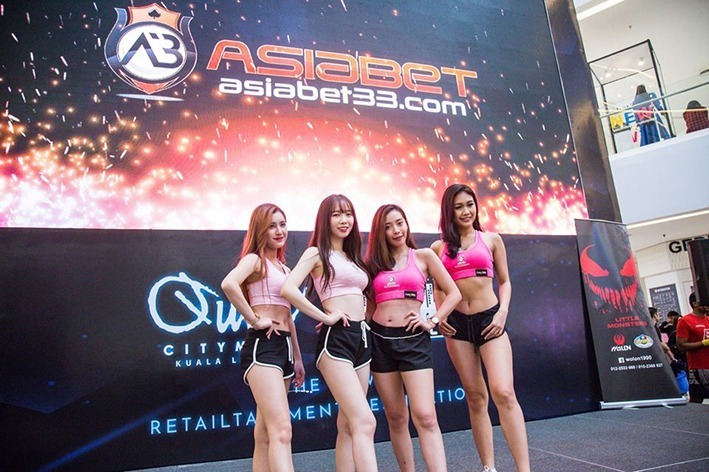 Fights contested are fast and furious. Living up to the tag line of anyone can fight, one of the fight that became the talk of town was the fight between 62 years old Matt Zain vs 32 yrs old Kubaash Raj.
Matt Zain or well known as Sargeant SmartZain Cowboy is no stranger to fight in the ring. He serve in the elite paratrooper unit in the Malaysian army and was an active boxer. He also picked up other martial arts skill such as TaeKwon-Do and Judo. ( I will be writing a seperate story on Sgt SmartZain soon ).
Being the oldest contestant, Matt Zain's walk out receive loud cheers from the crowds as he appear with a green robes and had his long flowing grey hair with a cowboy hat. He was accompanied by his wife in a cowboy hat and by his nephew in a Spiderman costume!
The fight turn out to be a boxing match as both hardly throw any kicks, but Matt Zain was able to use age and experience to stay calm and strike when it matters most. Kubaash, 30 years younger but spent too much energy rushing in with many of his punches misses. Smart Zain won by TKO in the 2nd round.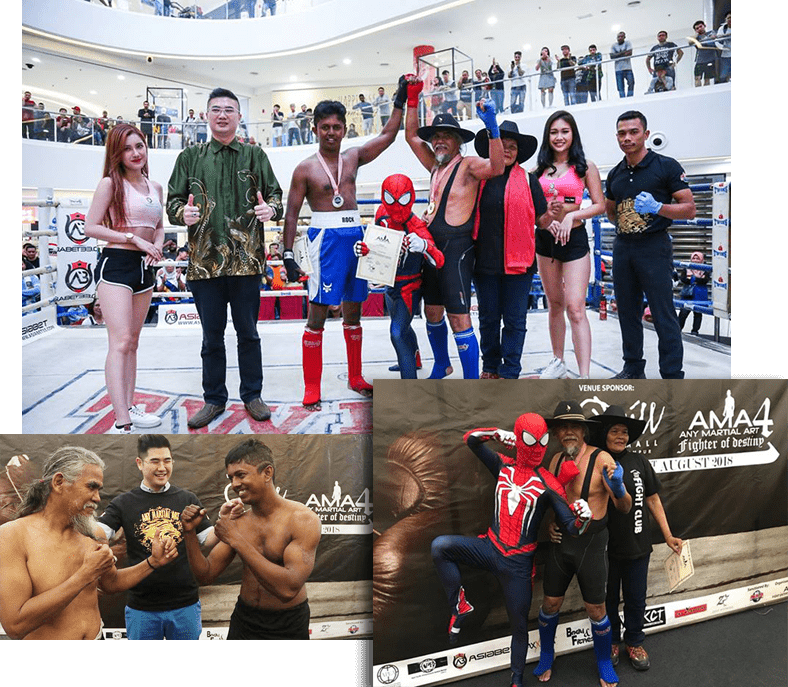 Master Khoo said there are plans for Pro level bouts in the near future. For the time being, he wishes to raise the awareness of Kickboxing through ISKA nurture and develop more Kickboxing talent through AMA Championship.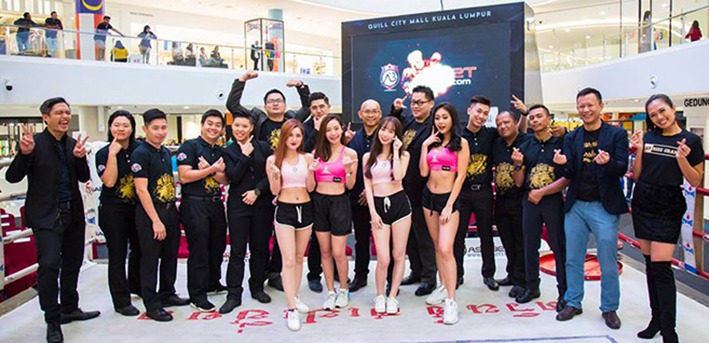 Note: credit to Fong Chee (Facepics) for his pictures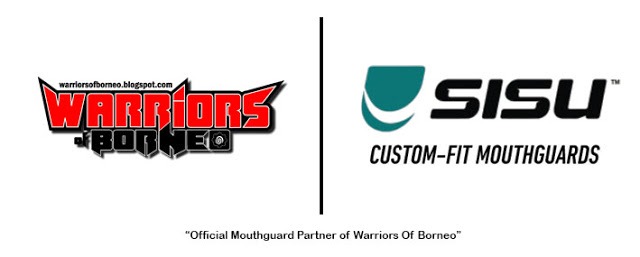 story brought to you by SISU Mouthguard, please click to receive great offer!