12 JULY 2018. The land below the wind, Sabah became the place that witness Coach Antonio Battistessa of Sabah Top Team being awarded Black Belt in Brazilian Luta Livre (BLL). For the uninitiated, BLL is a grappling form of martial arts originated from Brazil. It has similar movement techinques as Brazilian Jiu-Jitsu. The biggest difference is, it is practice & competed without a Gi.
The BLL Black Belt was awarded to him by Master Nicolas Renier. Founder of NR Fight Team. A maestro in grappling art, 2nd Dan BLL Black Belt and a veteran of ADCC.
Master Renier was in Kota Kinabalu, Sabah to conduct the BLL Summer Camp and Belt Grading at Sabah Top Team. 
———-#WRB———–
It has come a long way for Coach Antonio, hailing from Pescara Italy, in his 20s he has competed professionally in Muaythai and MMA in Thailand and Europe; and taught martial arts seminars around South East Asia. He settled down in his wife Gloria's home town of Kota Kinabalu, founded Sabah Top Team and has now fondly called Sabah his home. ( read my previous post on Coach Antonnio )
12 years of training and spreading the art of BLL finally see him earning a Black Belt, Making him the first in Malaysia to achieve this. Coach Antonio has work hard to promote BLL. From his base in Kota Kinabalu, he has coach tirelessly and also travel around Sabah to teach BLL.
He founded Rampage MMA, an amateur MMA competitions and encourages his students to use the techniques learn from BLL in Rampage FC many other regional MMA competitions. His student, Joel Nickolson and Gloria Isabelle made name for themselves in MIMMA season 5, where Joel fought valiantly to reach the semi-finals and Gloria went all the way to the finals to challenge for the championship belt.
Antonio also founded 'Persatuan Brazilian Luta Livre Negeri Sabah' ( Sabah BLL Association ) to further established BLL in Borneo and Malaysia. He is very much supported by his compatriot Afonso Cego, a BLL Black Belt base in Philipine, through BLL Asia Pacific Union.
Since 2016, Antonio has been organising BLL summer camp to spread the knowledge and awareness in Sabah. The summer camp yesterday conducted by Master Renier was the 4th one and more than 20  martial artist took up the seminar to deepen their knowledge of No Gi grappling and submission.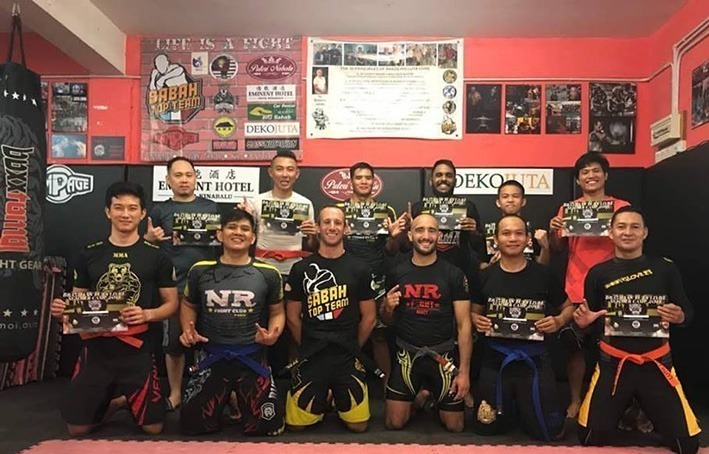 some of the attendees of the 4th BLL Summer Camp
Antonio does not stop there, as right after the summer camp, he will be busy organising another huge BLL event. The 1st BLL Asia Open will be on Saturday 14 JULY, located at Palm Square Centerpoint Mall.
This first ever event in Asia will see kids category under 12 competing. For adults. Women category has 3 weight division competed. Male has 6 weight division. This inaugural event will be graced by the new Sabah state Youth and Sports Minister YB Poon Ming Fung.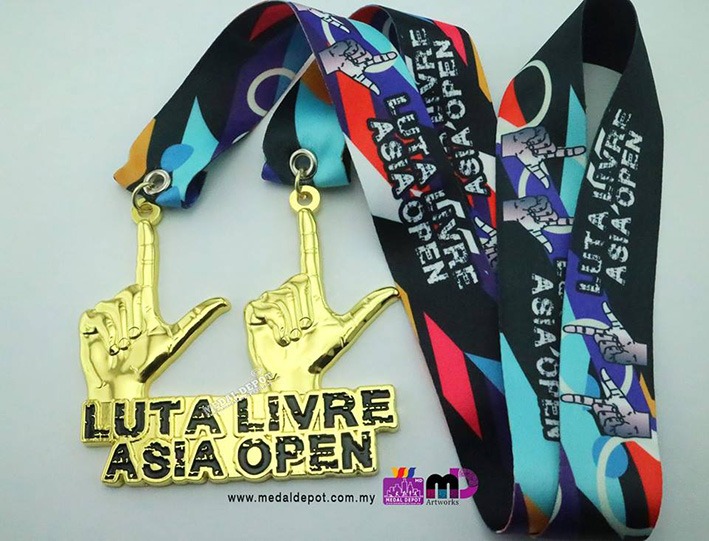 Winners will bring home a cool Luta Livre medal….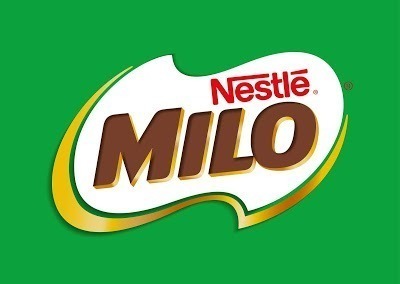 and sponsored products from MILO