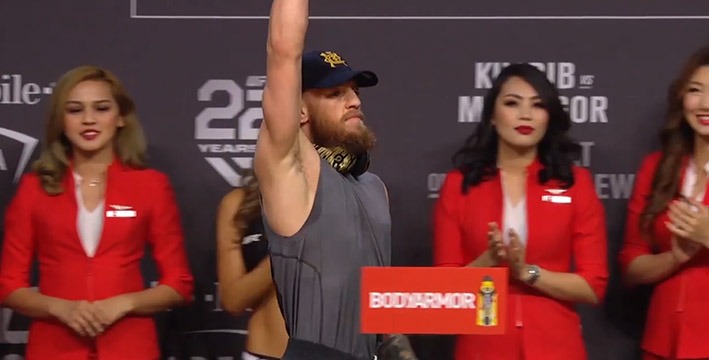 It's timeeeeeee!  Yes the iconic line scream by veteran announcer Bruce Buffer will kick off on Oct 6 2018, the biggest fight in mixed martial arts history as UFC lightweight champion Khabib Nurmagomedov (26-0, fighting out of Dagestan, Russia) battles former two-division UFC champion Conor McGregor (21-3, fighting out of Dublin, Ireland) in the main event of UFC® 229: KHABIB vs. MCGREGOR,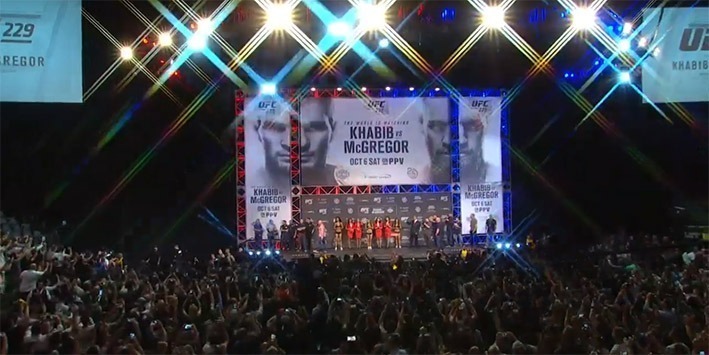 Weigh-in was on Thursday & everybody on the cards made weigh.
At the ceremonial weigh in yesterday attended by tens of thousands fans, as Asian especially Malaysian, bet you didn't miss some familiar faces there. Yes the 4 hot ladies in red at the back, standing next to the ring girls are Air Asia air stewardess.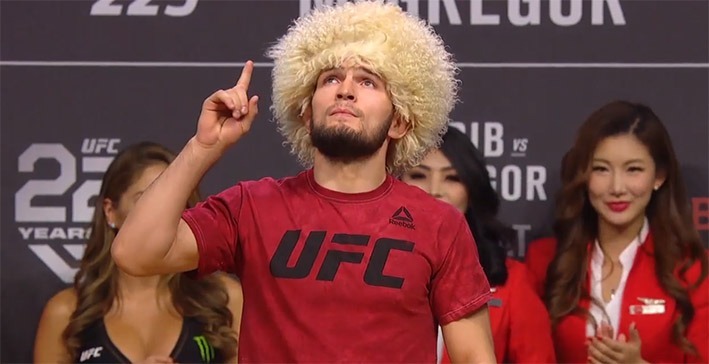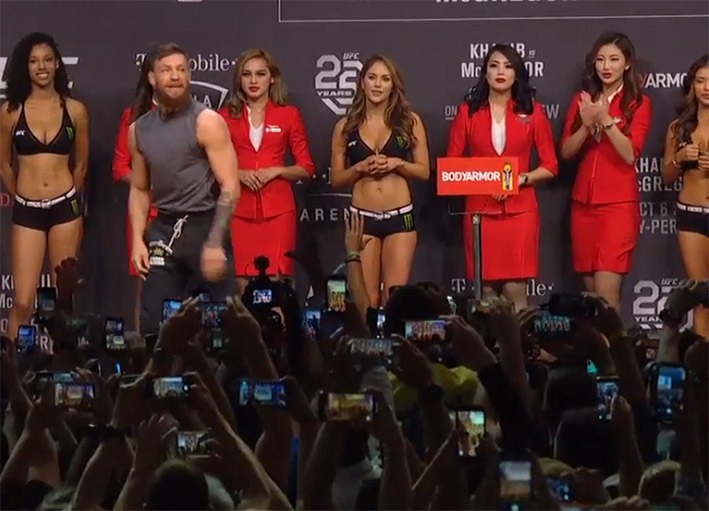 This is a partnership between UFC & Air Asia that started in Nov last year to deliver unprecedented branding of Air Asia in UFC's event. The famed red corner will be taken over by AirAsia creating unparalleled visibility for the airline brand on fight night.
(read the post on this here )
"AirAsia is one of the most widely recognized brands throughout Asia – Pacific and they are a perfect partner to help us build positive brand awareness for UFC," 
UFC President Dana White said.
"This partnership is a great fit and we look forward to launching more exciting experiences for our fans."
"We are thrilled to be part of a UFC world first," 
said Tony Fernandes, Group Chief Executive Officer of AirAsia.
"AirAsia and UFC share the same values and vision, and we see the weigh-in and Octagon takeover as a perfect opportunity to leverage this affinity and connect with MMA fans around the world. We look forward to having amazing athletes fight out of the AirAsia red corner."
Beyond UFC 229, AirAsia will continue to activate across UFC properties including the organization's inaugural event in Beijing later this year, when UFC returns to China for UFC® FIGHT NIGHT: BLAYDES vs. NGANNOU 2, presented by General Tire. To further cement its status as the first Official Airline partner of UFC, the AirAsia Airbus 330-300 decorated with UFC branded livery will fly to Beijing during fight week.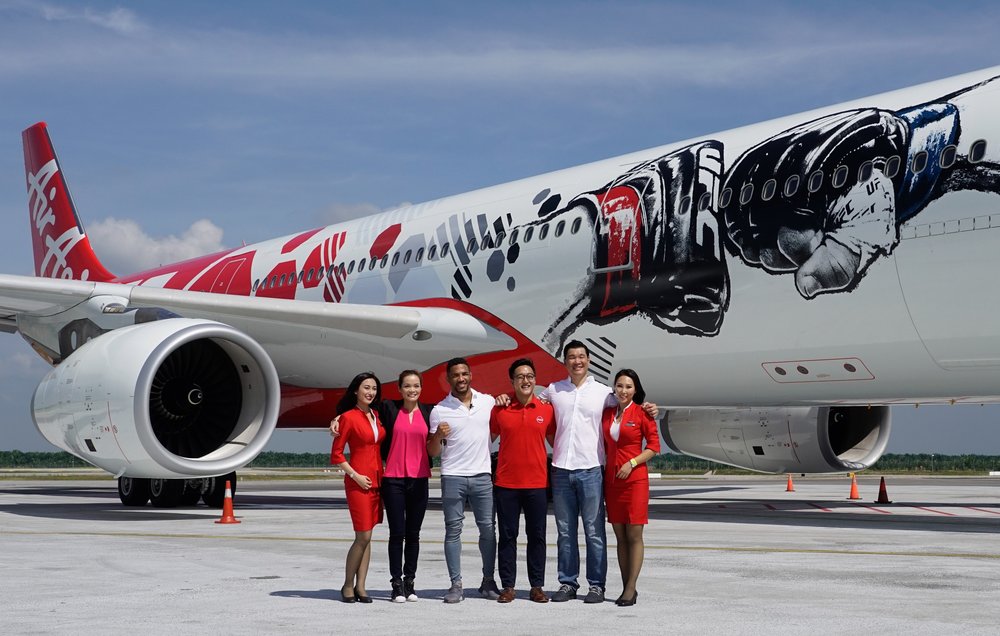 Earlier this year, AirAsia announced its support to develop the next generation of MMA athletes in Asia, by sponsoring Indonesia's One Pride strawweight champion, Linda Darrow, as the inaugural recipient of the first UFC Training Scholarship, for a month-long program at the UFC Performance Institute®, the world's first mixed martial arts multi-disciplinary research, innovation and performance center.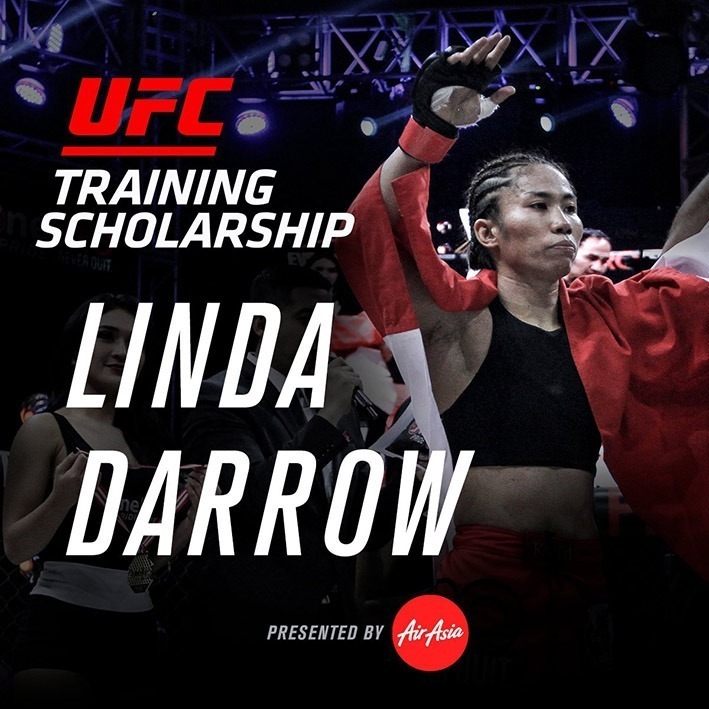 UFC's commitment to the Asia-Pacific region is driving exponential brand growth with increases seen in fandom, live events and athletes as the organization continues its investment across the MMA ecosystem. Fans across Asia can tune in to watch UFC® 229: KHABIB vs. MCGREGOR, presented by Harley-Davidson, on Sunday October 7, please check local TV listings for more information.
UFC Fans in Malaysia, you can catch UFC 229 live at these places.
(Oct 7 SUNDAY – 10am Malaysian time )
——–#WRB————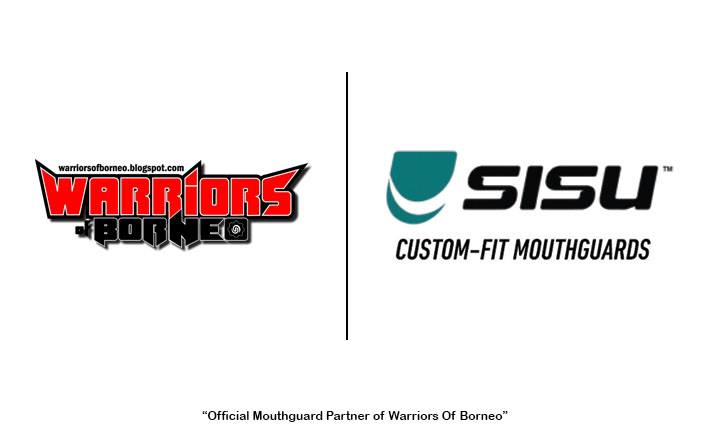 To reward all Warriors of Borneo readers please click bit.ly/WRBxSISU
to get great offer!