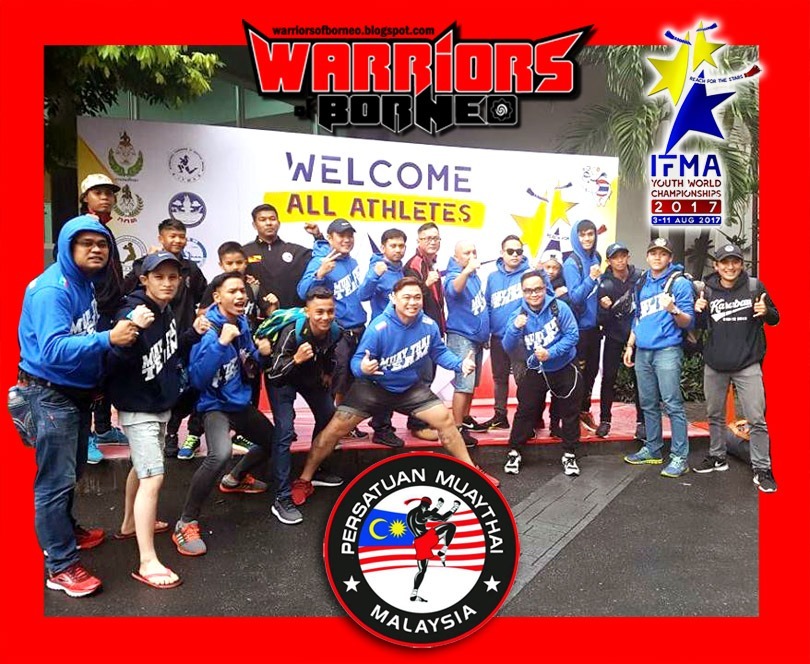 Chatri Sityodtong ONE Championship Chairman & CEO regularly pointed out that ONE is always about offering talented martial artists and local heroes from each country an opportunity to shine on the largest global stage for martial arts in Asia. Embodying traditional martial arts values such as humility, respect, and discipline, these local heroes will serve to inspire hope, strength, and dreams in their respective communities.
This values and mission serves Malaysia well as ONE Championship returns to Kuala Lumpur for the 2nd time this year, aptly and returning at the month of August which is the 'Merdeka' (independence) month, in which Malaysia will celebrate it's independence day on 31 August.
This Friday night 18 August 2017, ONE Championship: Quest for Greatness, will be held at Stadium Negara, just besides to Stadium Merdeka, where our country's first Prime Minister Tunku Abdul Rahman, declared three times the triumphant cry of 'Merdeka'. This year's August is also extra special as Malaysia host the South East Asian Games in Kuala Lumpur.
Five Malaysian MMA warriors will battle it out among the 10 bouts offered that night. In the main event is a highly-anticipated contest featuring reigning ONE Featherweight World Champion Marat Gafurov (15-0), who rematches surging challenger Martin Nguyen (8-1) for the title.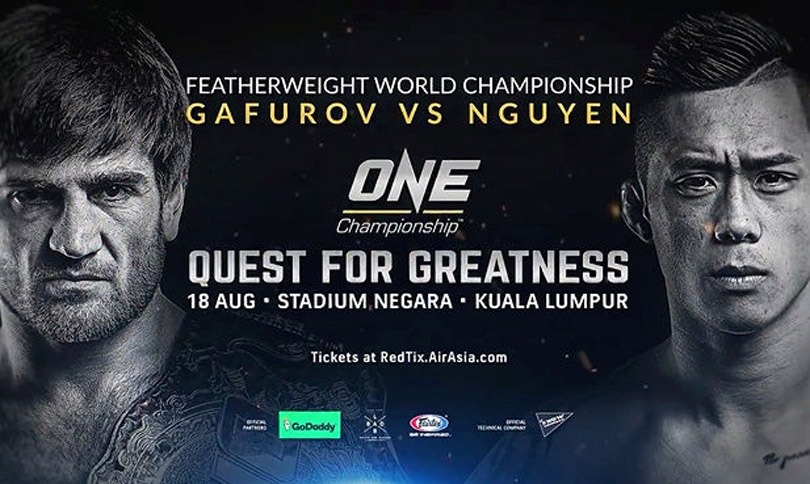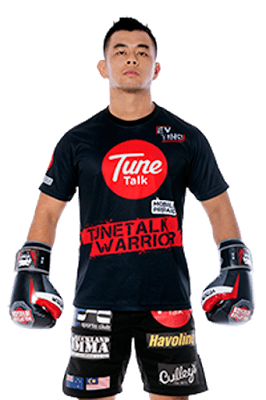 Malaysian most decorated MMA fighter, Ev "E.T." Ting was born in Kuala Lumpur but grew up in New Zealand. He is living and training out of Auckland, New Zealand, Ting owns a stellar 13-4 professional record, including four wins by submission and four exciting knockouts. A winner of four of his last five bouts over top-caliber opponents, Ting is one of the most talented competitors to come out of Malaysia.
In his most recent bout, Ting challenged ONE Lightweight World Champion Eduard Folayang, falling by unanimous decision in a gruelling five-round matchup. Ting now returns to Kuala Lumpur to face another challenge in Nobutatsu Suzuki.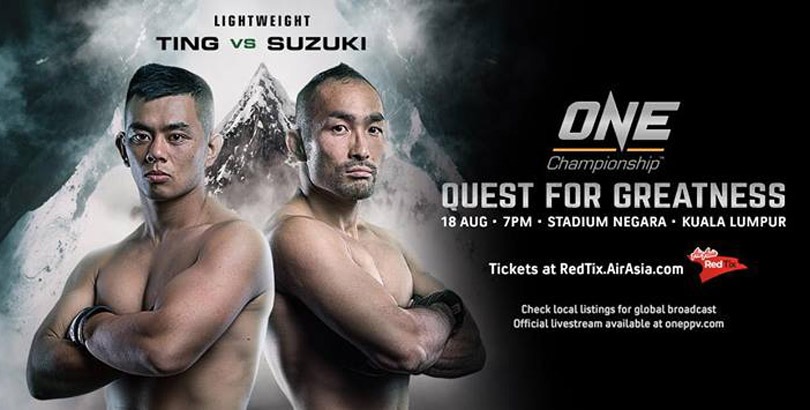 A 39-year-old Japanese veteran from Tokyo, Nobutatsu Suzuki is the former ONE Welterweight World Champion. With a professional record of 11-2-2, Suzuki is adept in both striking and grappling, also possessing well-rounded wrestling ability. He captured the inaugural title with a victory over veteran competitor Brock Larson in only his second fight with ONE, only to succumb to now-reigning champion Ben Askren in the bout following. That was in Kuala Lumpur. After a break from competition, Suzuki now returns as a lightweight to face Ev Ting.
This will be a stand-up war for the crowd at the Stadium Negara, and quite possibly the best bout of the evening. Ting can finish his opponents in impressive style and a variety of ways, but his last three bouts have all gone the distance.
That conditioning and experience will stand him in good stead against the bigger man, who may be tougher to handle than even Folayang, Kamal Shalorus, and Rob Lisita, all of whom resisted submission with guile and strength.
Suzuki has good power, as he showed against Phil Baroni in 2013. His naturally larger state may exacerbate this problem for Ting. It's speed against power, in simple terms. Youth against experience may also characterise the massive matchup.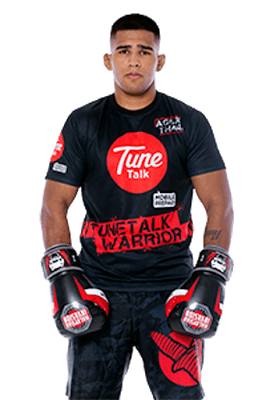 Agilan "Alligator" Thani of Kuala Lumpur, Malaysia, will be making his return to the ONE Championship cage following his first shot at a world title opposite reigning ONE Welterweight World Champion Ben Askren.
Although Thani fell short of victory against the American, he gained a great amount of experience as a result and has emerged as a more seasoned combatant. The 21-year old is 7-1 as a professional, with five of his seven victories ending in the first round. All of Thani's victories have come by exciting finish. The young Malaysian has shown steady improvement in each outing. He is now set to take on Sherif Mohamed.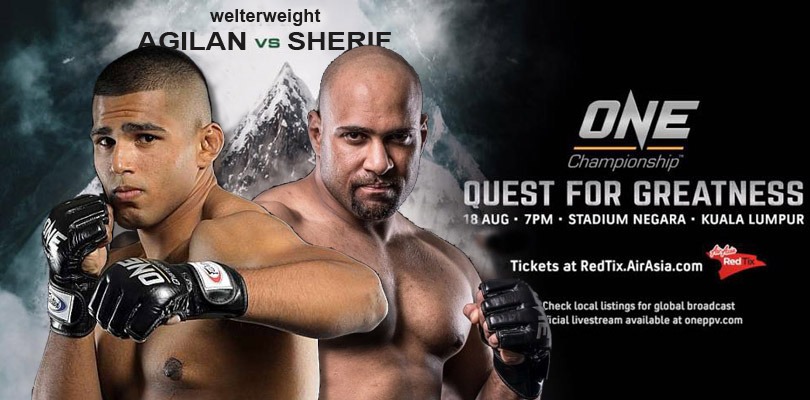 Sherif "The Shark" Mohamed is a professional martial artist from Cairo, Egypt, with a 8-3 record. The Evolution Light Heavyweight Champion, Sherif is a well-versed kickboxer and wrestler with all eight of his wins coming by finish. Of his total victories, Sherif owns four submissions and four knockouts, proving his versatility and well-rounded game. In his last bout, the Egyptian Top Team standout made his ONE Championship debut opposite Igor Subora. This time, Sherif takes on top welterweight Agilan Thani.
Malaysia's Gianni Subba is a 24-year-old flyweight prospect from Kuala Lumpur. He spends time carefully honing his craft with talented teammates, including brother Keanu, at Bali MMA in Indonesia. A winner of five of his last six bouts, Subba is a seasoned athlete with a stellar 8-2 clip in his young career. Five of his seven wins have come either by submission or by crowd-pleasing technical knockout. In his next assignment, the crafty Riku Shibuya poses a stern challenge.
Asuka Mikami, also goes by the name Riki Shibuya. This Japanese martial arts sensation won the hearts of fans with his exciting, unorthodox style and powerful combinations. With a professional martial arts record of 13-3-2, Shibuya has figured in a series of exciting battles throughout his career.
A former ONE Flyweight World Championship title contender, Shibuya is a veteran and easily one of the most enjoyable competitors to watch. In his last bout, the 32-year-old took on Roy Doliguez in January 2016 to win a unanimous decision. It was after this bout that he realised that he suffered a bad eye injury that require surgery. After a recuperative break, Shibuya returns to take on Gianni Subba in what should be an intense matchup.
31-year-old Ann "Athena" Osman of Kota Kinabalu is Malaysia's premier women's combat sports star. Training out of the coastal locale of Sabah, the female warrior hones her craft at Borneo Tribal Squad, advancing her skills in various disciplines such as wrestling, Brazilian jiu-jitsu, and Muay Thai. A well-rounded martial artist, Osman likes to use her strength to overpower opponents and is extremely aggressive, always looking for the finish. Osman will take on Singapore's May Ooi in her return to the ONE Championship cage.
Ann will be looking to avenge her lost in her pro debut in 2013. She lost to Singaporean Sherilyn Lim. A rematch was booked right after, schedule for Mac 2014, but Lim didn't made weight. Since then, Ann went on to build her MMA career taking up 7 fights.
Singaporean female strawweight prospect May Ooi is a professional martial artist and a ONE Championship ndebutant. With a 2-2 professional record, Ooi is a hard-working competitor possessing well-rounded striking and grappling skills. A former swimmer, Ooi represented Singapore in the 1992 Summer Olympics held in Barcelona. Today, she is one of the country's most talented martial artists. Ooi is set to make her ONE Championship debut opposite Malaysia's Ann Osman.
Aside from being an Olympian, May is also a trained doctor. But the life of a competitive martial artist entices her more. Even at 41, she is still fighting fit, thanks to her swimming training which buikds her endurance.
Ann told ONE
"It is an exciting bout and a good match-up. We have different styles. She likes to take it three rounds, whereas I am very explosive. Anyone would love to finish it early, and that is what I do. 
Most of my matches are over in the first round, but we just have to be ready for what's to come. She may try to delay and stick to her striking, but I will be ready."
This rivalry will be getting lots of attention as recently a controversial remark by May's compatriot & Olympian swimmer Joseph Schooling about wanting to teach Malaysians "a thing or two" in their backyard during the SEA Games in Kuala Lumpur.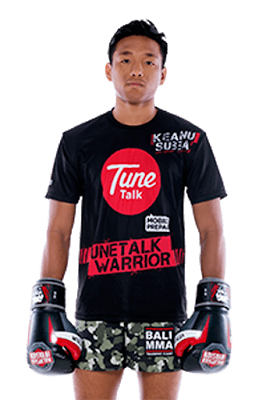 22-year-old Keanu Subba of Kuala Lumpur, Malaysia, is one of the most promising young talents in ONE Championship's featherweight ranks. He is 5-2 as a professional after making a name for himself as a MIMMA featherweight champion.
In his most recent bout, Subba trumped fellow top prospect Ahmed Mujtaba of Pakistan, winning impressively by first-round submission. Subba's experience inside the ONE Championship cage as a young fighter has taught him great lessons that he says has helped him improve his overall game. He is set to face Christian Lee in a highly-anticipated clash of young stars.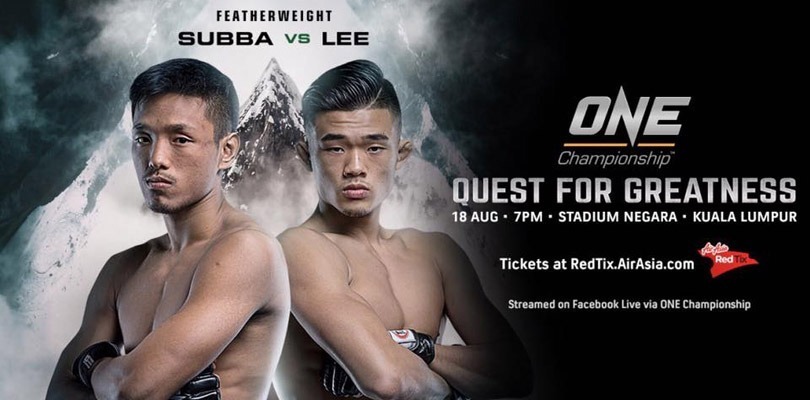 19-year-old Christian "The Warrior" Lee, younger brother of reigning ONE Women's Atomweight World Champion "Unstoppable" Angela Lee, began his professional martial arts career on an absolute tear, railing off five straight victories by thrilling finish.
He has impressed fans with his ability to seek out stoppage wins over top-caliber opponents. In his last bout, Lee toppled Chinese prospect Wan Jianping via first-round technical knockout to improve his record to 6-1. Known as an unpredictable striker with unorthodox grappling technique, Lee is now set to face rival Keanu Subba of Malaysia.
note: some text taken from ONE Championship site