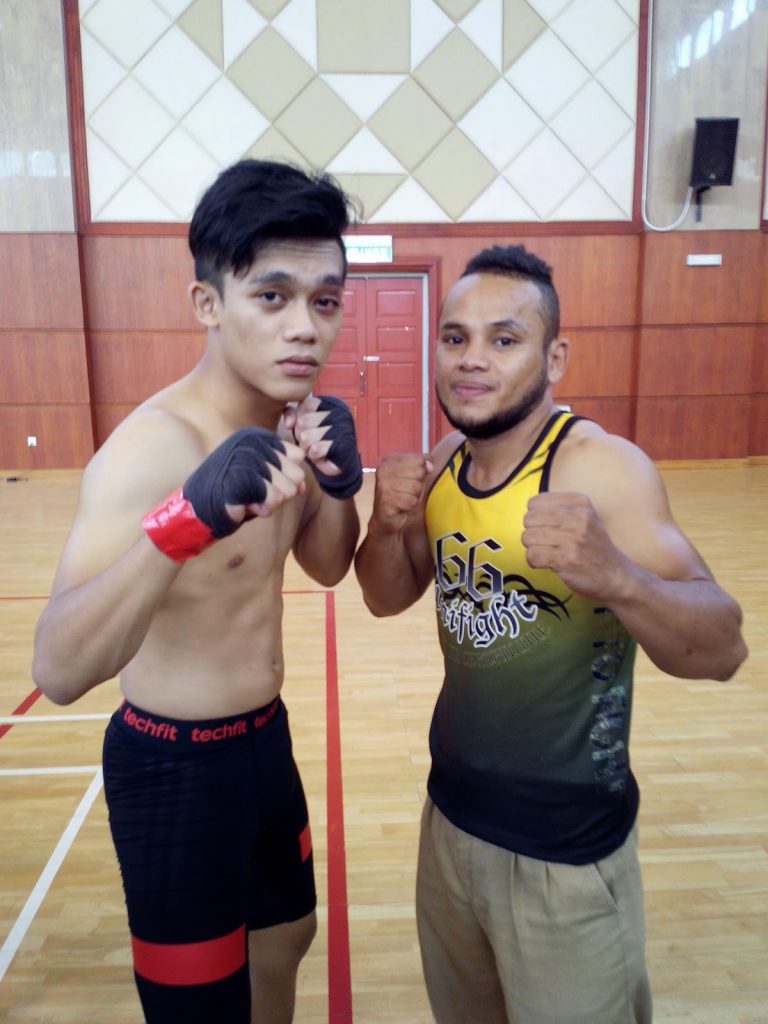 Faizal (L) Ali (R)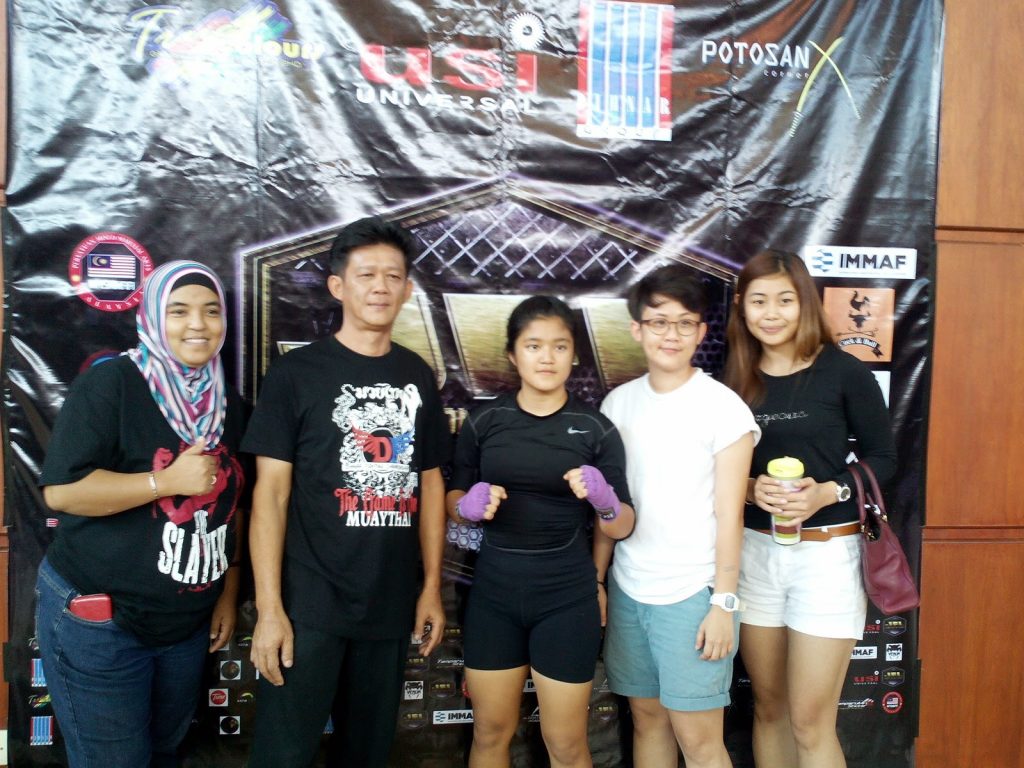 Fazdiana with her family members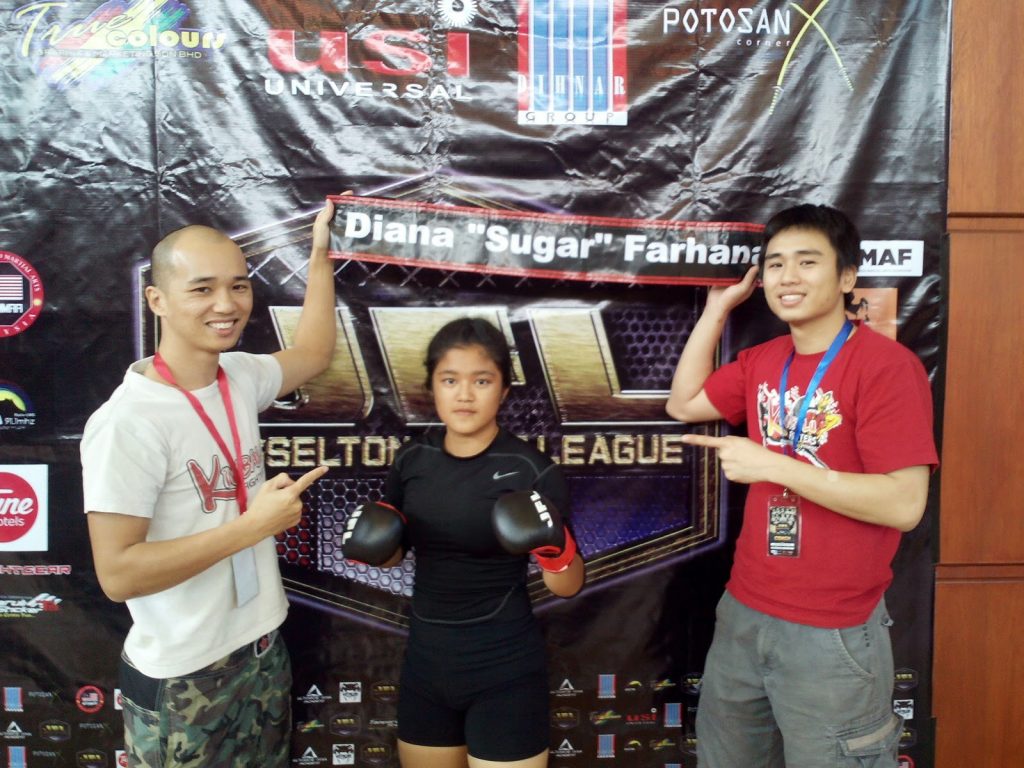 with her Coach Julian ( L )
Heavyweight action : M.Shariff
(independent) vs Fahmi Sarto (Team Karabaw).
Great to see Fahmi as a
heavyweight throwing spinning kicks. Being the more agile & technically
skilled, Fahmi shot a few overhand that misses but he was able to control the
pace. A clean double leg take down from him to a mount enable him to rain
punches in bunches that won the fight. Hoping to see more action in the future
from Fahmi.
My personal favourite was featherweight
fight –  Douglas Dan (Team Karabaw) vs
Chang Choi Kian (Kinabalu Fighter). Due to Chang's resilience. In 1st
round he was bombarded by punches & knees but he weathered the storm &
survived . Chang then threw a front kick & followed by with a right jab
that connect , Douglas side step & went on attack mode again with
continuous left & right hands. Chang's drop low for double leg but ended on
top in Douglas's choke. As Doug hold on, Chang, like a machine shot down
punches after punches on Doug's right abs till bell rang. 2nd round
start was a repeat of 1st round's ending.  Chang shot for double leg again ended in
Doug's choke hold & Chang mechanically threw punches on the abs.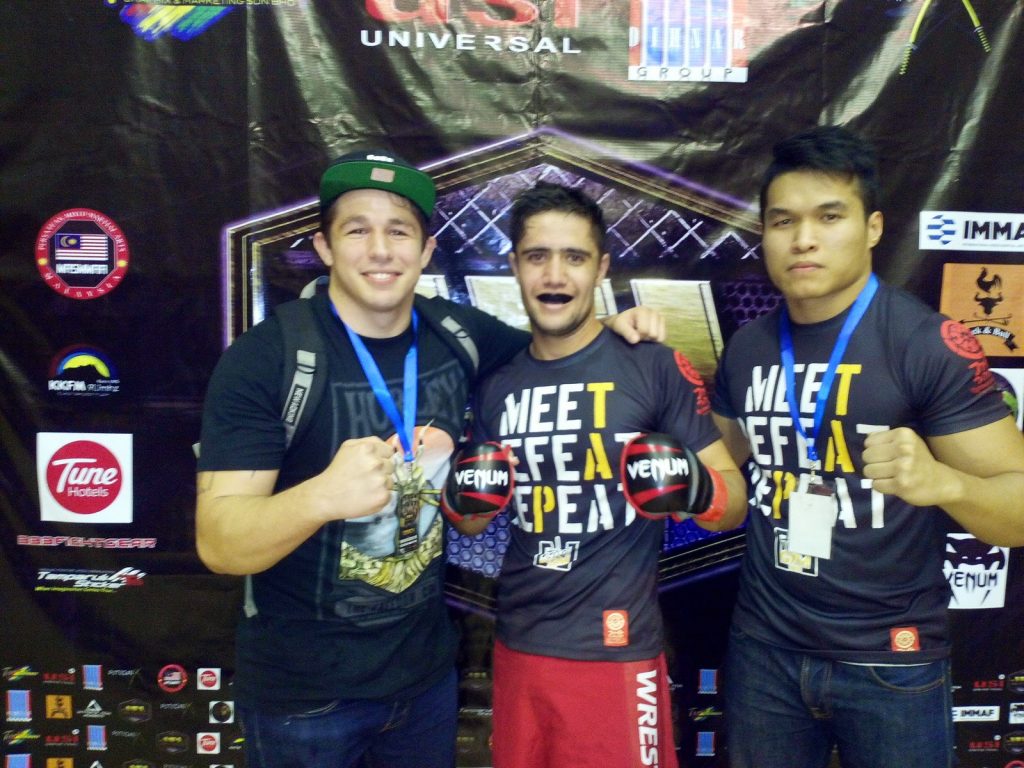 Karimov ( C ) with his coach Matt Pelino ( L ) & team mate Jace Law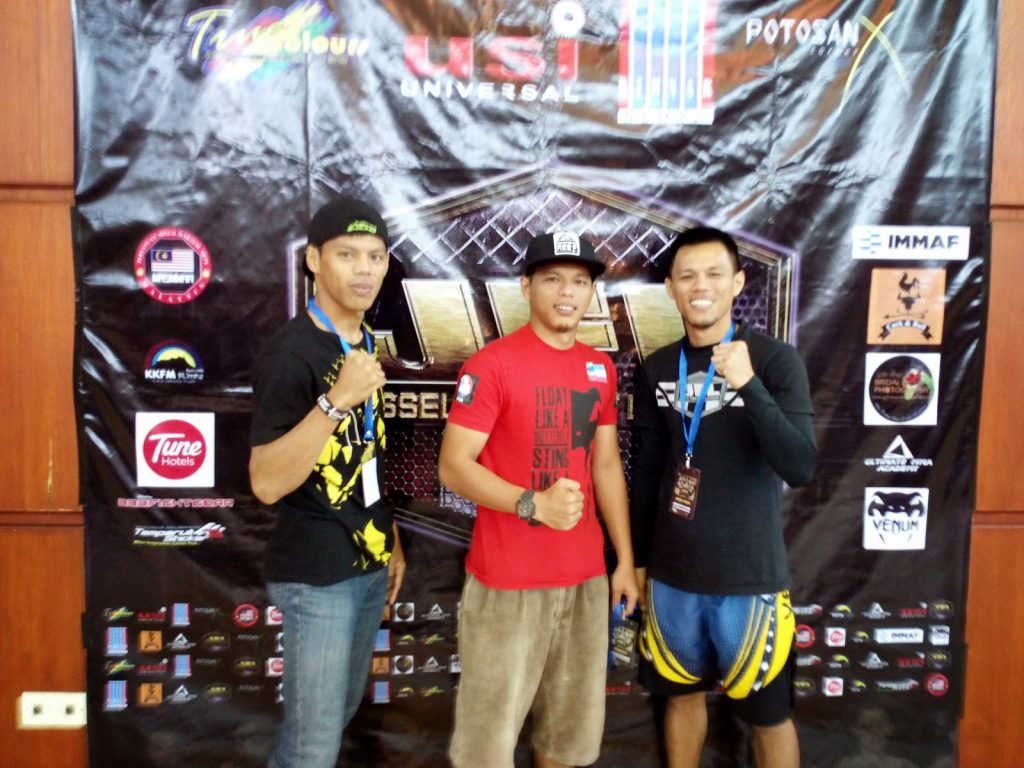 The Kalai Brothers
M.Sharil Masidin (Keningau MMA) vs Eddy
Kalai (Kalai Boxing).
Sharil in this match was a game opponent against an accomplished boxer & muay thai specialist in Eddy. Sharil avoiding Eddy's
punch shot for a take down, Eddy avoided & swung him to the fence, but
Sharil was persistent. He hold on Eddy's hip & manage to swung Eddy on the
ground. Eventually Sharil got into Eddy's choke from bottom position. Sharil
was active, he escape Eddy's guard & took side control & threw knees to
Eddy's right ribs, Eddy rolled & got on top. Sharil, still active on the
ground tries to hip escape. Eddy put his weight down & attempt for a
kimura. Sharil tries to escape but gave his back to Eddy whom hook in his legs
on the hips of his opponent & sunk in a rear naked choke deep enough to end the fight.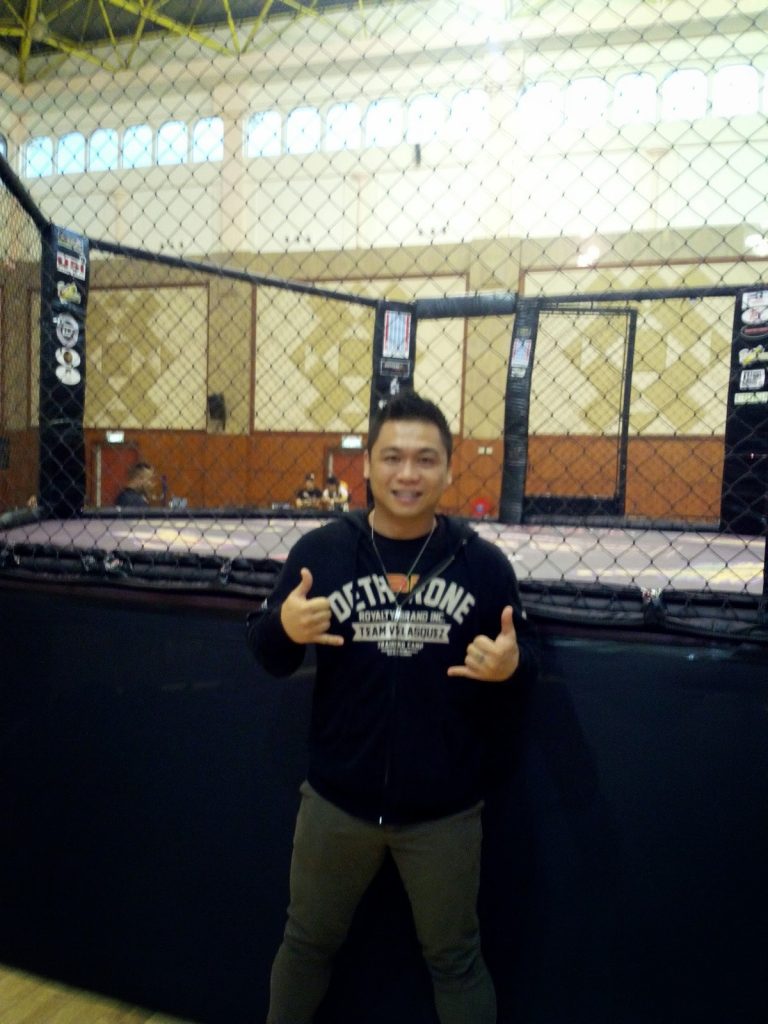 JFL's founder Rayner Kinsiong