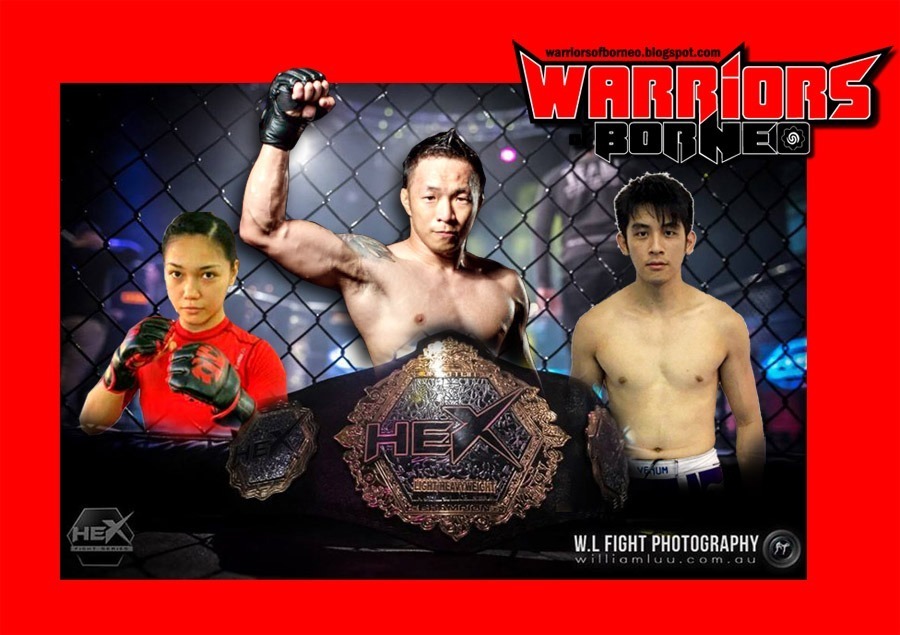 World's attention will be on MMA on 29 July 2017 as the much anticipated UFC214 will feature the rematch of Daniel Cormier vs Jon Jones in California. At the same day in Washington, the rebirth of World Series of Fighting ( WSOF ) to Professional Fighters League will see it's first event being held with a featherweight title fight.
But on the other side of the world, in Perth Australia, MMA fans will be feasted to a 12 bouts pro MMA fight in Hex Fight Series 10, that will feature fighters from around the region.
Notably for Malaysia, 3 MMA athletes will do combat in the Australian hexagon.
2 will be from Sabah's Borneo Tribal Squad; Allen Solomon Chong and Edilah Johanny.
Allen will fight in a catchweight bout of 59kg vs Perth home boy Ryan Robertson. Edilah will also face a local from Perth, Kim Piper. Another Malaysian is Sam Chan from Kuala Lumpur. He will face Suman Mokhtarian.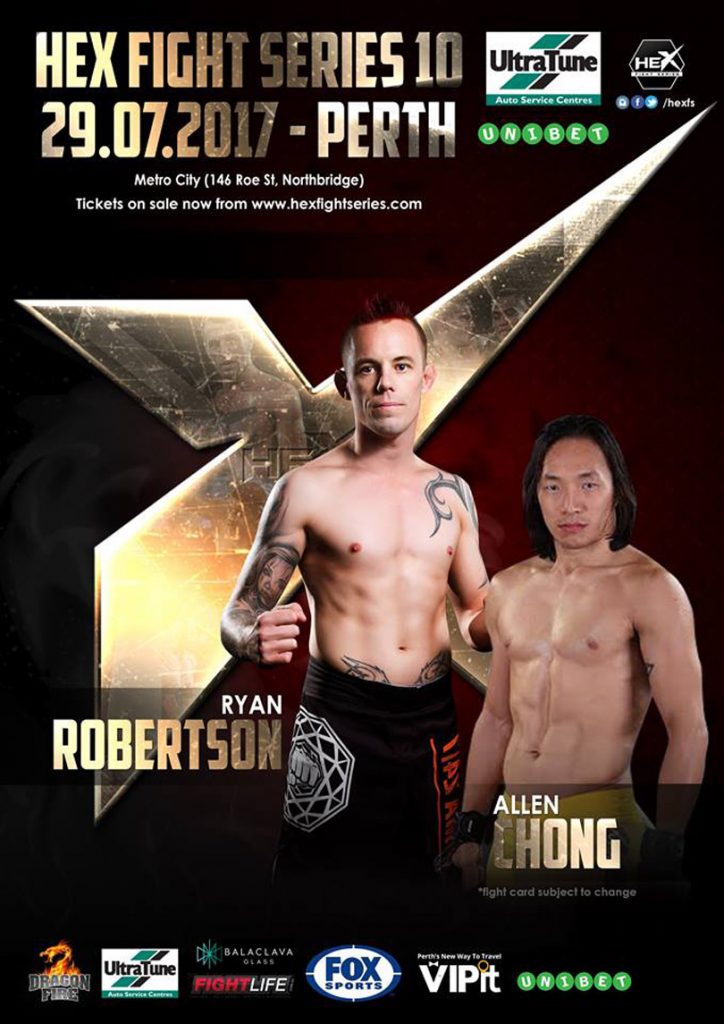 Allen is no stranger in the Malaysian MMA scene. With background in TaeKwon-Do Allen discovered BJJ when he was studying in Australia. He brought back BJJ to his home state Sabah and practically started a BJJ craze among the martial art fraternity there. He went on to formed the first BJJ association in Malaysia and organizes many tournament that grew the sports in Malaysia.
He made his name winning the lightweight title in Asia biggest amateur tournament, MIMMA 1 back in 2013. Went on to be the only South East Asian to be selected for UFC's The Ultimate Fighter China.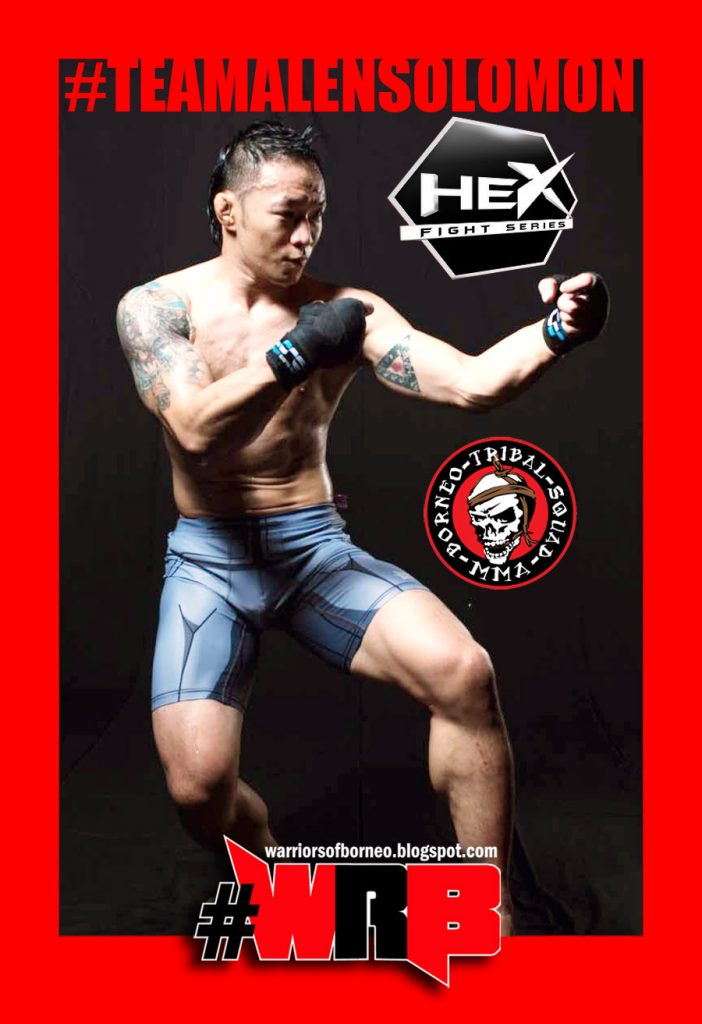 Allen went on the fight in the local promotions. Earning himself a 3-2-0 record as of date. One of the lost comes from Aussie Aidan Auguilera in Hex Fight Series 6. That was a fight Allen took in a very short notice. He is determined to erase that KO lost and return to the hexagon cage fully prepared to continue his two fight winning streak.
He is well prepared this time around. Fight camp at Borneo Tribal Squad (BTS) under coach AJ Pyro has been great improvement for him. BTS with it's stable of pro fighters gave Allen plenty of quality sparring and a mean conditioning work from CrossFit 1722.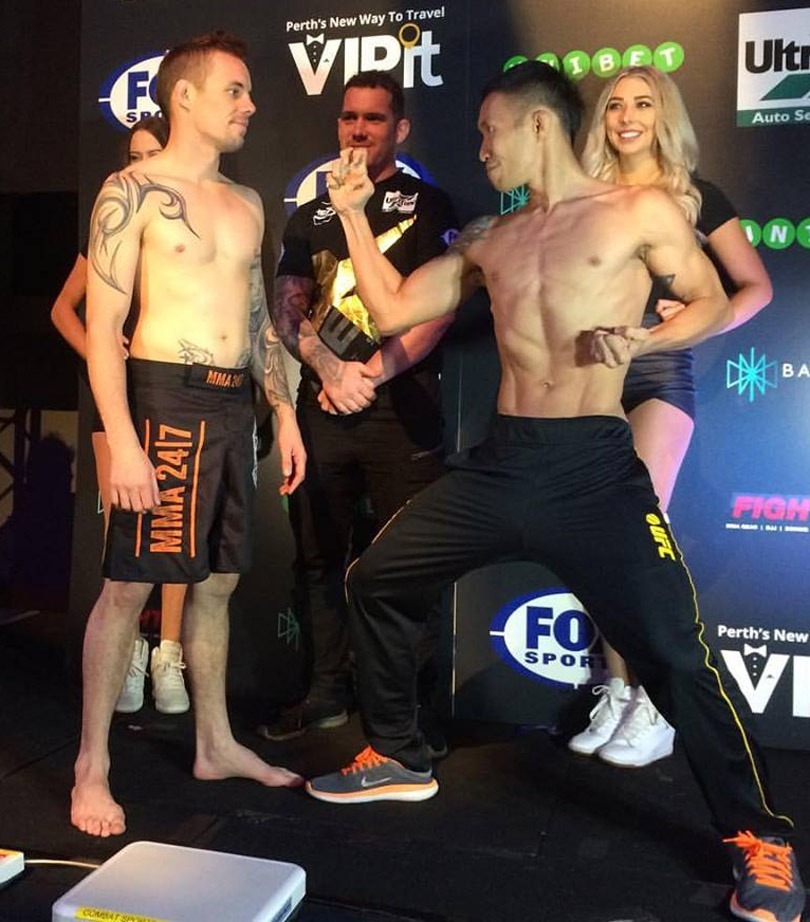 Allen's opponent, Ryan Robertson is eager to showcase his skills at home in Western Australia's first caged event in since the ban was recently lifted. Robertson's 2 MMA wins have both come via stoppage, with 1 submission and 1 knockout. He will look to showcase more of those well rounded skills for his hometown fans. He believe his striking skills will be the key to victory.
Edilah Nadrah Johanny, Allen's team mate from Borneo Tribal Squad is debuting her pro fight in Perth. Fondly call Ila by her friends, this Dusun girl from the town of Ranau at the foothills of Mt Kinabalu has been athletic since young. Picked up TaeKwon-Do as a kid and participated in local tournaments. Entering secondary schools she moved to track & field.
Carrying the nickname Fire Storm given by her coach AJ Pyro, Ila may be small in size but Ila has an explosive style of fighting. But her mind is always calms even when she is pull into the deep ends. This comes from her attitude as a scientist. Ila is studying for her masters in Biodiversity and Biosytematic. Researching on insects require her to be details, analytical and have lots of patience.
As for the third Malaysian on the card, it's Sam Chan. Representing Vim Fight Team, this is Sam's 2nd fight after a long lay off. He just competed in WBC Boxing match in Kuala Lumpur last month.
Sam's was one of the pioneer of Malaysian MMA. In those early days there was no MMA gym. Sam was training here and there switching places, learning different arts from different coaches and developing his own fighting styles. As he got into business, he was off training for awhile but decided to live back his glory days of fighting.
MMA fight in cage was illegal in Perth and in Melbourne, since 2013 and 2008 respectively, whilst the bans were in place, MMA matches were conducted  in a traditional boxing ring. But due to complaint of safety from fighters and the raising awareness of UFC and MMA generally globally, with the fact that Australian has produce MMA athletes like Anthony Perosh, Mark Hunt and most recently Robert Whitaker winning the UFC's interim middleweight title has changed the mind of decision maker.
UFC has hold events in Sydney and Melbourne before and with the ban lifted Perth is already in their radar and this will surely bring lots of attention to Western Australia.
As for Hex, Charles said that in 2017, Hex has already completed two events in Mach and June; and looking to staged 5 events altogether ( as per dates below ).
July 29 – Hex 10
Sept 1 – Hex 11
Nov 24 – Hex 12
Charles continue to add that MMA has plenty of room for growth still in Australia, and at this stage he is looking to accomplish more within Australia but there are future plans for the region.
Charles is particularly proud to have Robert Whitaker in Hex Fight Series 10.