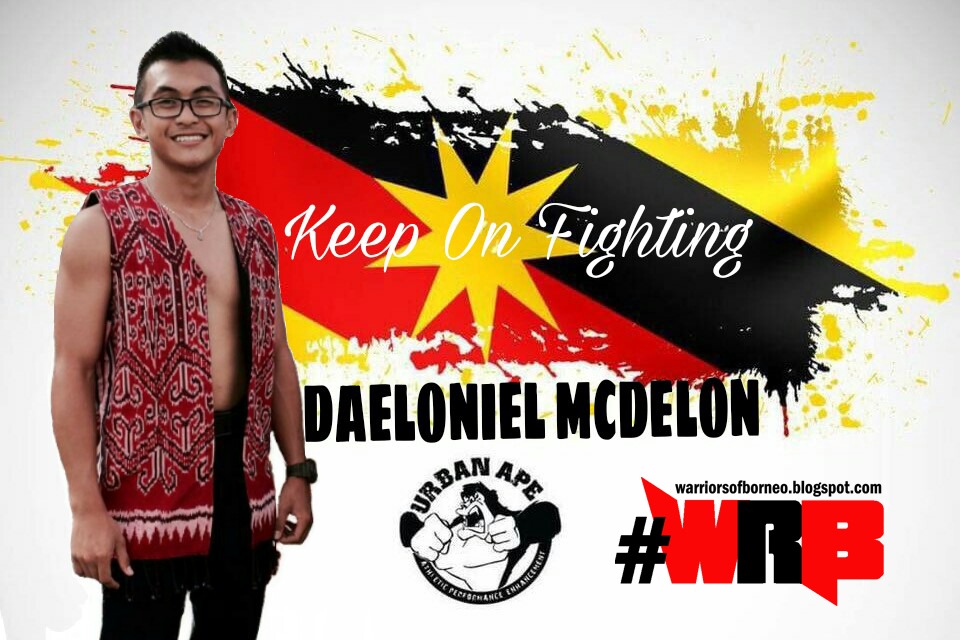 Betong lies 4 hours drive away from Kuching, Sarawak. This quaint small town is where Daeloniel McDelon Bong stays. In the first half of the day, Delon as his friends call him, would go to SMK St Augustine to attend school. After lunch more studies are done through extra class as Delon is sitting for his form 5 SPM exam this Nov. Come afternoon, Delon will be at the Betong Sports Complex. You will find him there every afternoon, working on the bag and shadow boxing as he prepare for the biggest fight yet in his life.
Delon will debut as a pro Boxer in Indonesian promotion –
BOXING VAGANZA
, this coming 29 OCT 2016, at Plaza Semanggi, Jakarta. Delon is only 17; and he will be facing Indonesia home town debutant in Pro Boxing Andre Barera.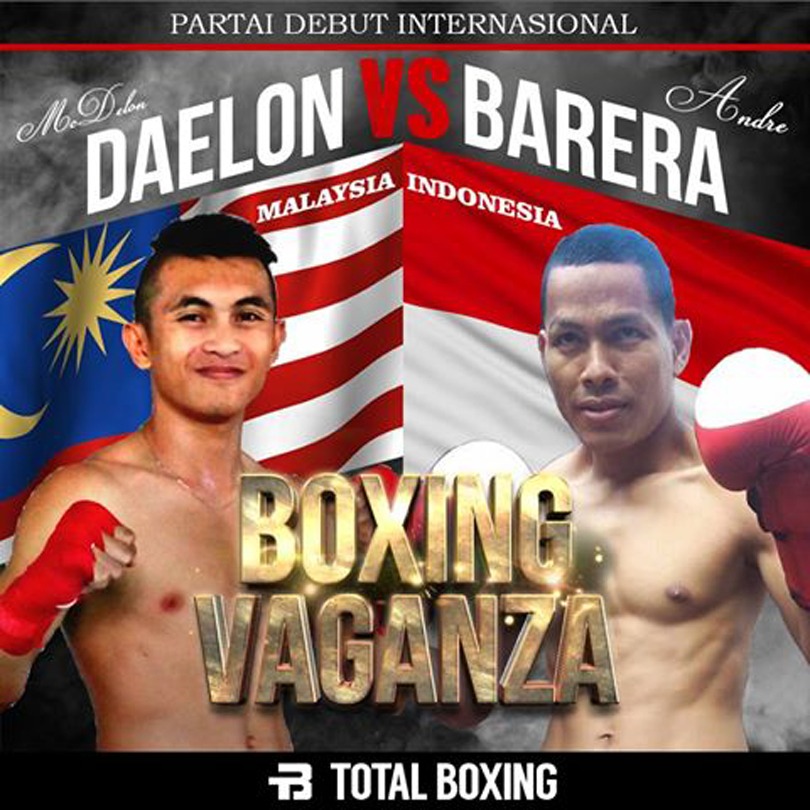 Delon started boxing when he was 15. To date Delon has gathered a amateur record of 5 win (2 TKO) and 2 loss. His first coach was Fred Mandagi, who was then attached to Sarawak Boxing Association. He represented Unit Sukan Prestasi Tinggi Negeri (USPTN) and Saratok Boxing Academy, under coach Joseph Harry. Winning tournament such as Borneo Zone Boxing Tournament (for back up squad),  National Youth Boxing Tournament (for back up squad),
Recently Delon won the Mayor Cup in Sabah when he represented Boxhill Boxing Club, together with fellow Sarawakian Stephen Onn Jenggieng.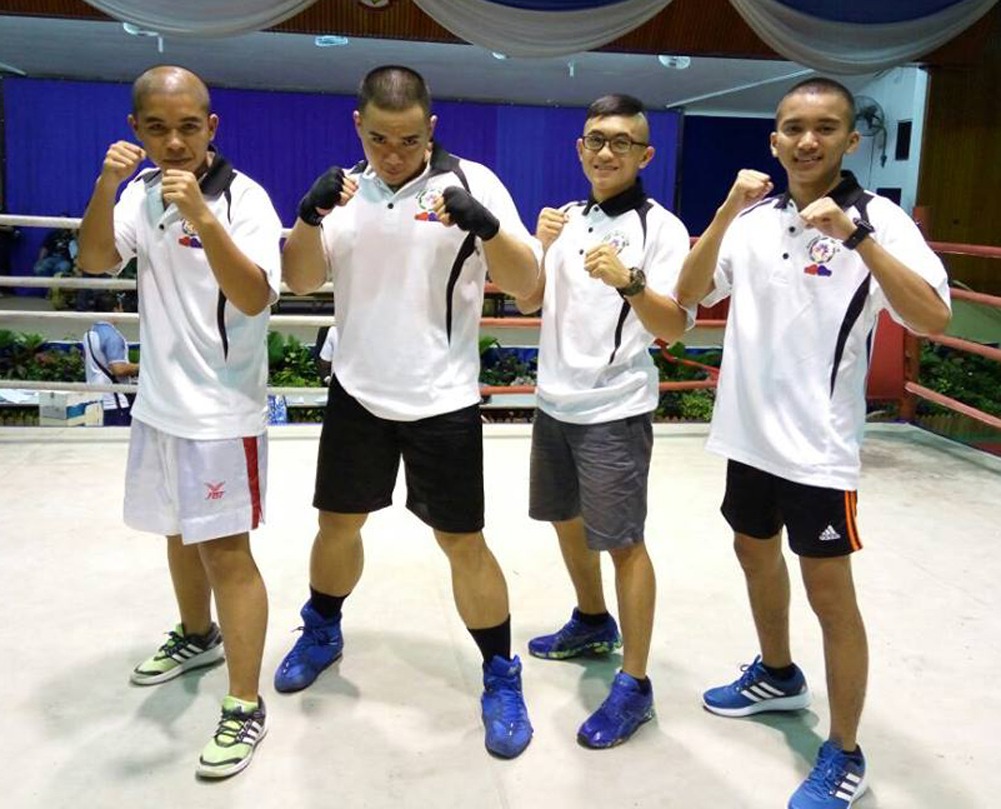 with his Boxhill Boxing Club team mates . Daeloniel ( 2nd from right) and his Sarawakian compatriot Stephen Onn Jenggieng (2nd from left)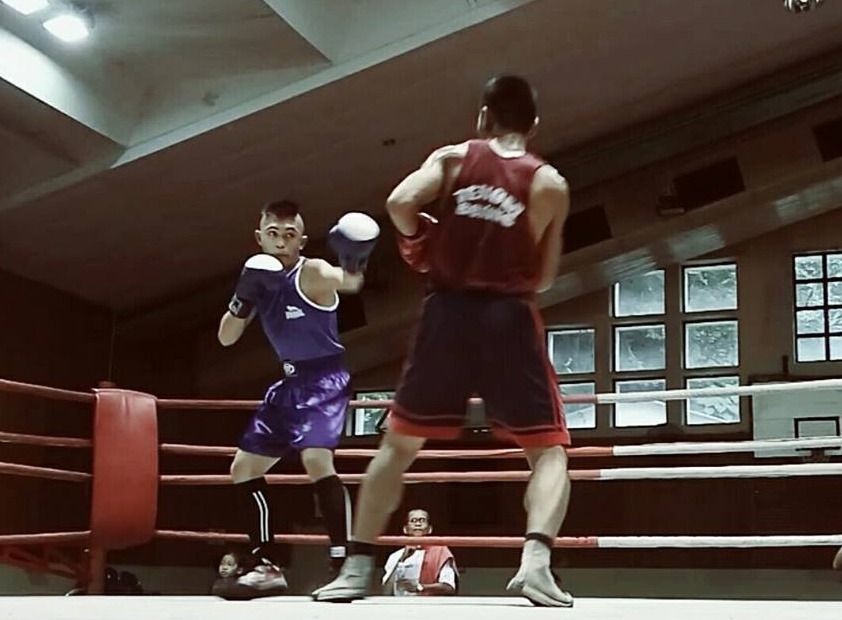 Delon in action during Mayor Cup, Sabah
Fred Mandagi
 is Delon's  mentor. Fred spotted this young lad with potential and huge determination and guide him to work on developing his skills. After Fred's contract with SABA (Sarawak Boxing Association) was not renew, he went to coach at
URBAN APE
 in Kuching. Delon will be representing URBAN APE for his pro fight in Jakarta.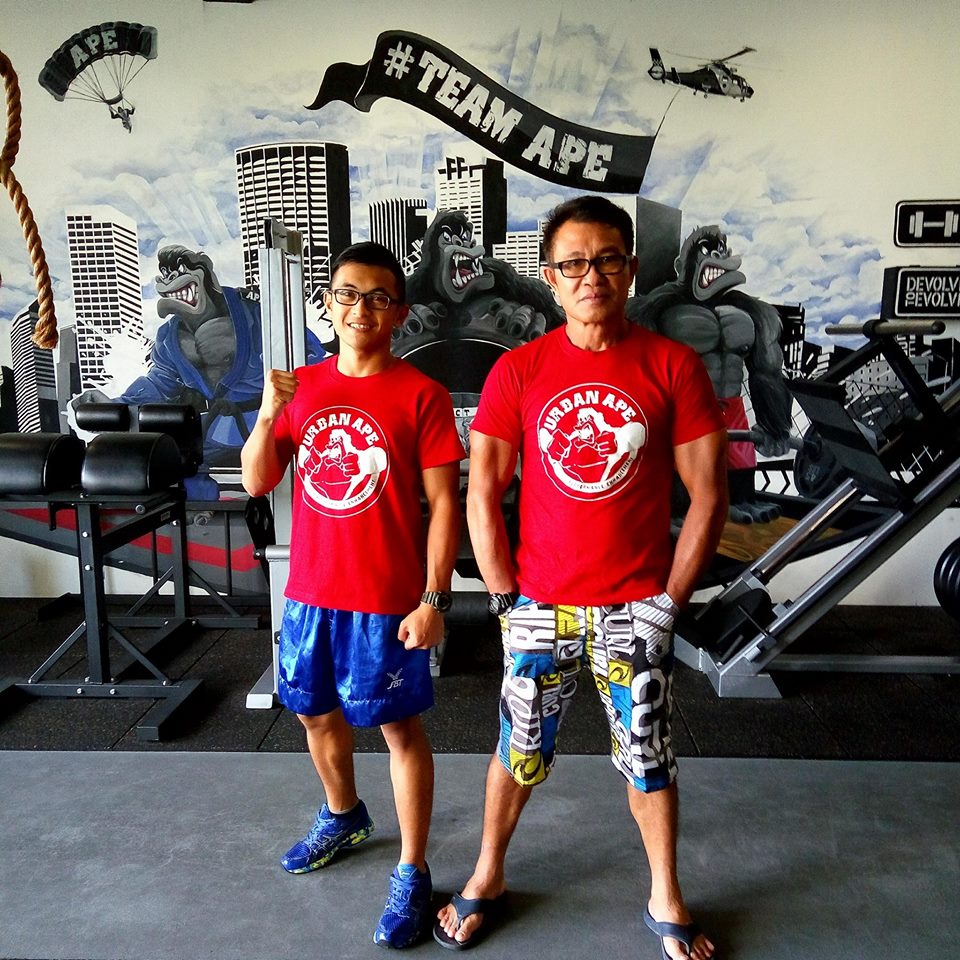 with Coach Fred Mandagi of URBAN APE
Delon's father is Chinese Bidayuh and his mother is Iban, but they are divorced. As a single parent, working as a teacher, his mother has to take care of Fred and his other 3 siblings. This is what makes Delon looking to boxing as a way to support his family. Going pro at this young age is his 1st step to aim for his dream to be a World Champion.
Ask on the biggest challenge for him in achieving his boxing dream…Delon replied,
" Having a coach. I study in Betong, which is 4 hours drive away from Kuching, where Coach Fred stays, so it's not possible for him to train me here. He will give me a training program and I will train on my own daily. Only when there's school holiday will I travel to Kuching to train under him. This is only possible because Coach Fred and URBAN APE sponsors my travel and stay.
I'm thankful that sometimes Coach Joseph Harry, whom is a teacher in SMK BM Saratok, will come down to Betong and I can train under him. Sometimes I will go to Saratok which is 45 minutes away from Betong, but most of the time, I train on my own in Betong, this is a huge challenge for me mentally. But I have keep on fighting.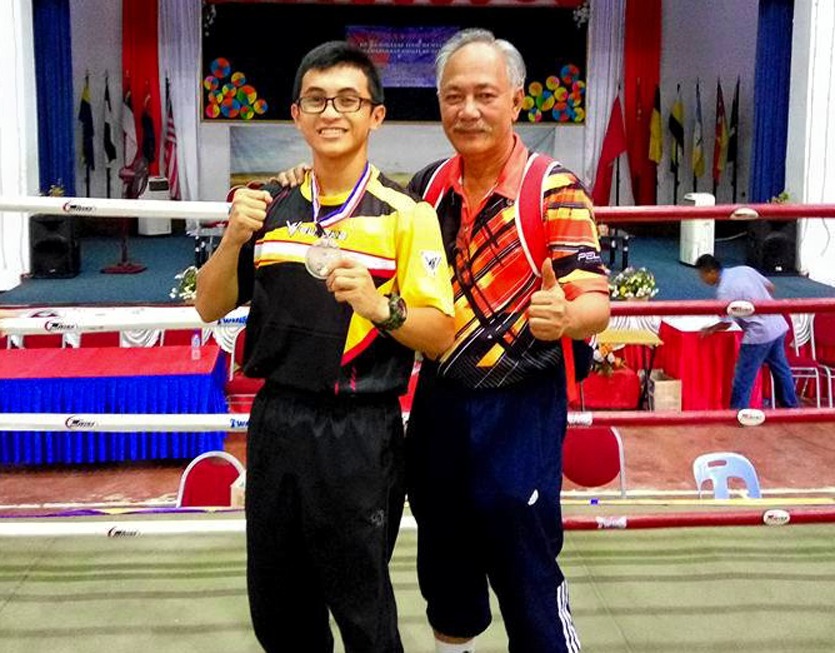 with Coach Joseph Harry


I started Boxing under Coach Fred in Betong, but ever since SABA let him go, there's no more active boxer in Betong. So I'm alone here. I owe a lot to Coach Fred. He is like a father figure to me. He has been pivotal in molding my career in boxing. Not only guiding me to improve on my boxing skills but also guiding me in life.  I want to succeed to pay him back for all the sacrifice he has made for me."
Whenever he comes to Kuching and train at URBAN APE, he will stay with either Coach Fred or Bryant Tan. Bryant is a personal trainer in URBAN APE, he is also the middleweight finalist for MIMMA season 4.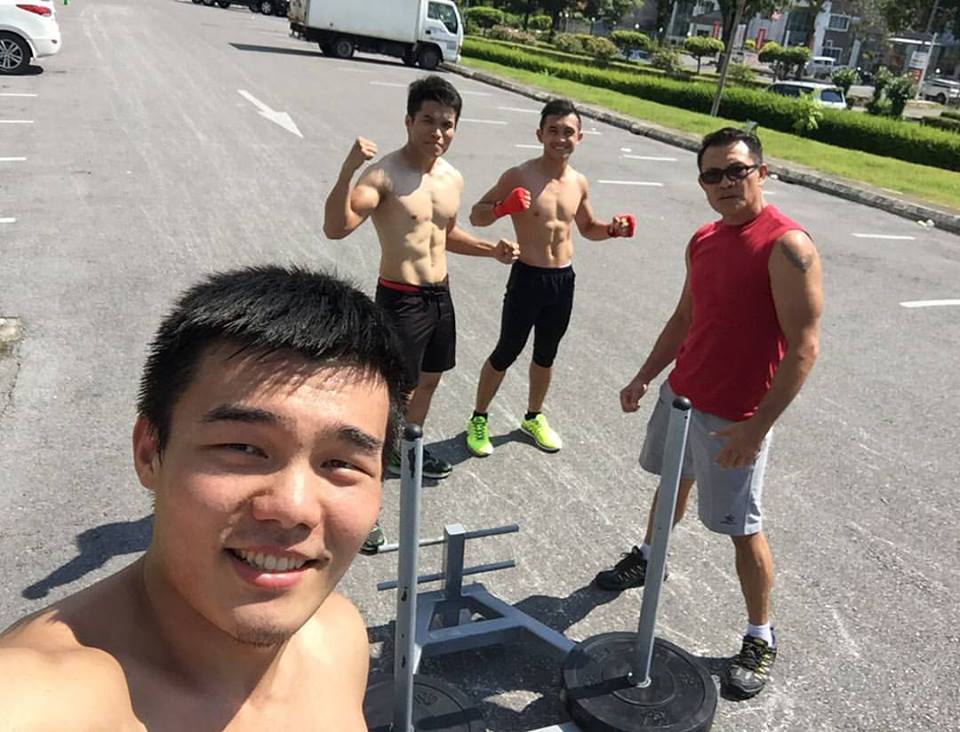 training with GymBox and Urban Ape team
Delon will train with Bryant and Amirul Fadzli under the watchful eye of Coach Fred.
At Boxing Vaganza, Delon will be the only Malaysian on the cards that night. Jakarta's crowd is well known to be boisterous and can be very intimidating for a foreigner, let alone a debutant.
WARRIORS of BORNEO wishes this young fighter the best of luck.
Fight hard, fight smart, fight with all your heart.
Do your best! We are behind you!