Looks like Malaysia is getting busy again with combat sports events. Last Saturday 3 April, AMG Challenge kick off the first combat sports competition in 2021. This Saturday 10 April, the Malaysian grand-daddy of fights event is back! F3 Championship. This time with season 2 of The Game of Warrior.
Schedule for 40 bouts! This event will start in 10.30am till 9pm and will be live stream in 720 Sports TV.To plan for an event like this during this pandemic is certainly not easy. The founder of F3 Marzuki Ismail shared that getting the SOP right is extremely important. There's a lot of extra steps need to put in place, indemnity form signed by fighters, sanitizing venue, setting up temperature scanner, glove & mask for his staff & crew, making sure the set up have ample space for physical distancing all need to be tip – top and with his years of experience in organizing F3, all was in place and hence the support he gets from the Ministry of Youth & Sports endorsing this event.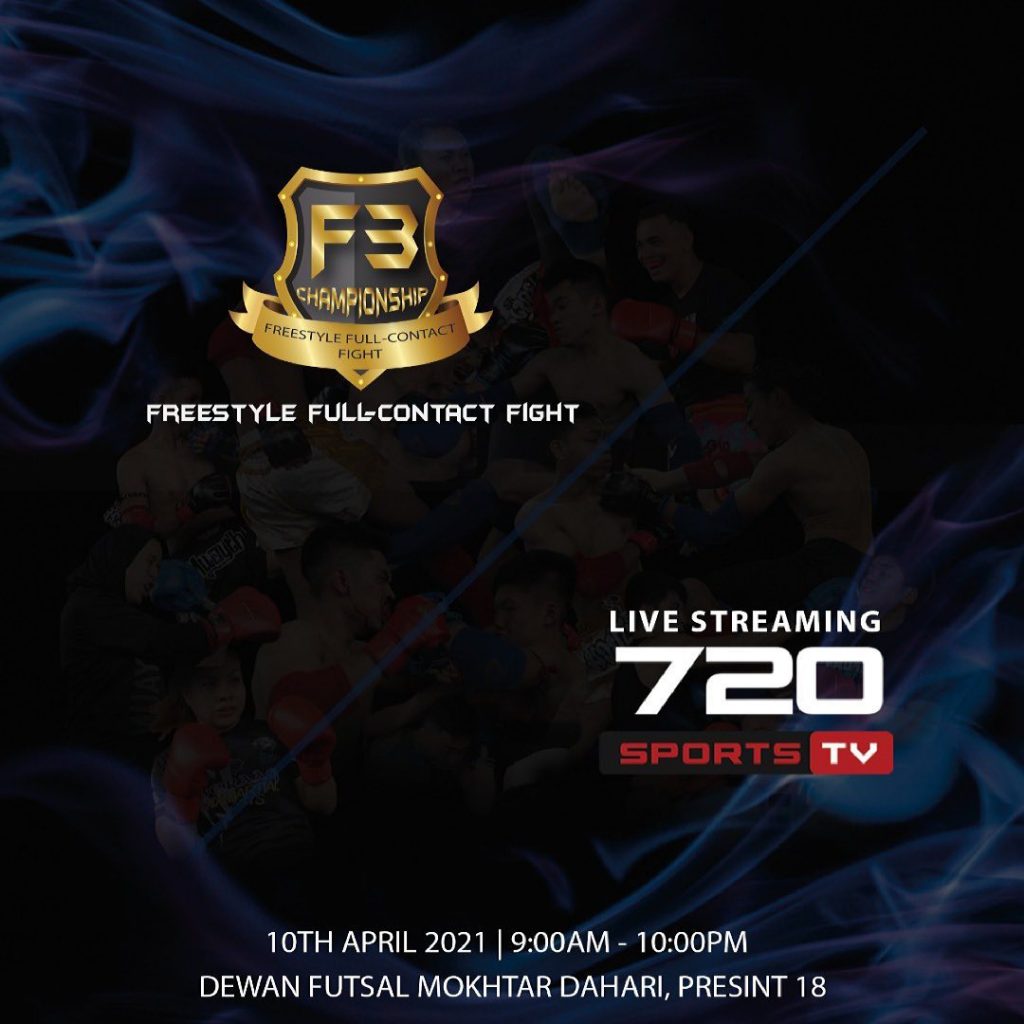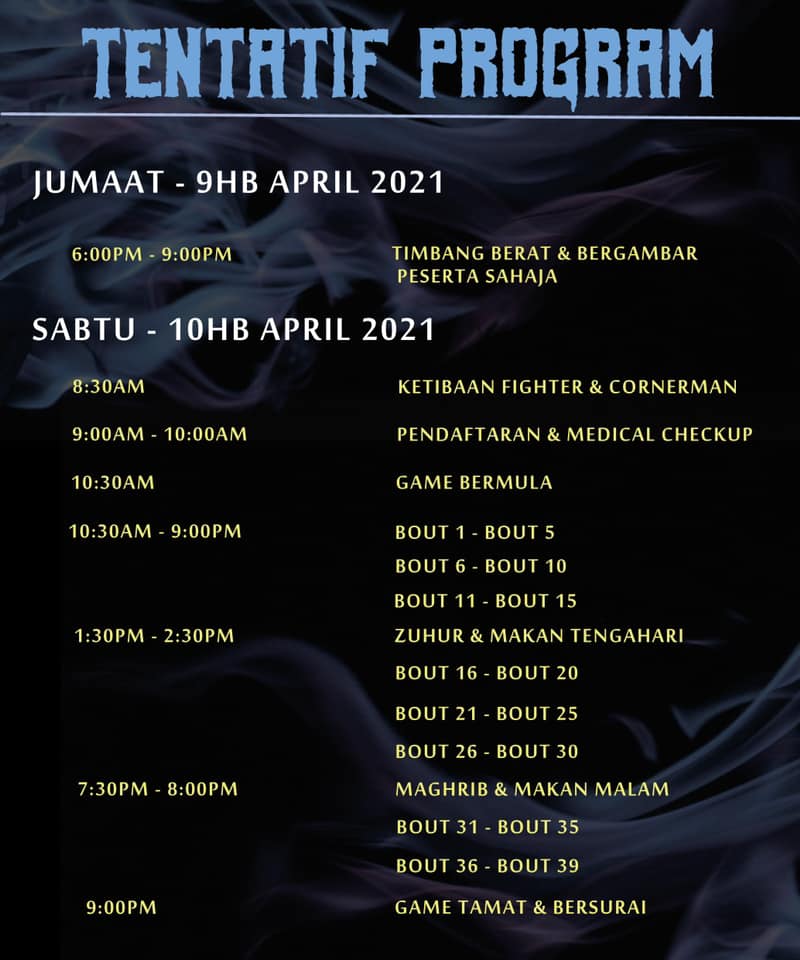 In collaboration with Putrajaya Muaythai Association, F3 – Season 2 of The Game of Warrior, is schedule to take place in Dewan Futsal Mokhtar Dahari, Precint 18 Putrajaya at a limited capacity of 250 seats at RM50 per entrance ticket.
According to Marzuki, finding fighters to fight was the easy part. Lots of fighters was eager to get back into action. By March 23, all weight categories were already full. The biggest challenge was to arrange match-up. Because of uncertainties some interested fighters was restricted by inter-district travel. But those that have signed up to fight also was also making lots of demand in changing opponents and eight class.
To him he has gone through all this and it has become a norm to him, because the event this Saturday is his number 50++ events, he himself lost count. But he pity the stress his new committee members & crew need to go through as gym & fighters made a lot of last minute changes.
Marzuki hope that fighters will use F3 to gain experience to become better, not to be too picky. Not to focus too much in winning only, they should be more focusing on getting their groove back in the ring, after all 2020 was a year in doldrum where no events were held after our country went into lockdown in March.
He also hopes that fighters and team maintain good integrity by being honest and follow SOP strictly to ensure a smooth event.
Fight fans will be entertained with 3 formats of fighting on Saturday with bulk of the fights in F3 Freestyle rules set which  is unique as the rules set is full contact with standing submission and take down allowed. But once the fight goes to the ground, the fight is stop and fighters are stand back up. There will also be boxing & MMA bouts.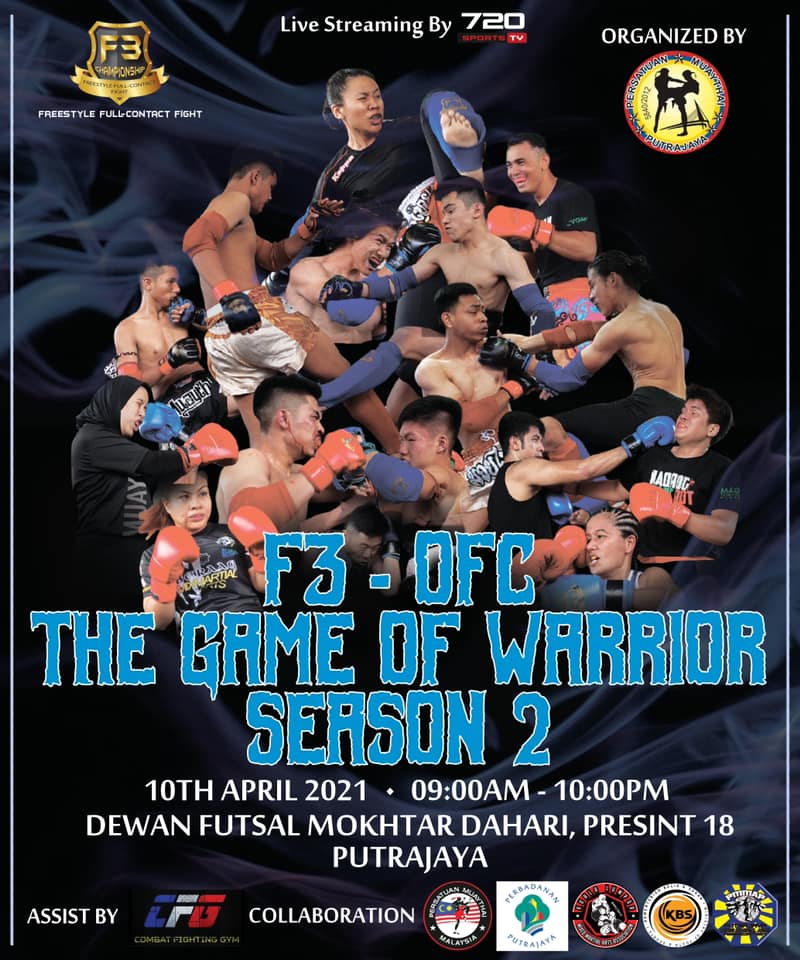 Marzuki plans to have F3 Game of Warriors series in total 3 times, in June & Sept where winners in series 1 & 2 will fight in series 3. On top of this he also has plan to do a F3-OFC series in October which will have title belt fights.
Some of the confirmed bouts: