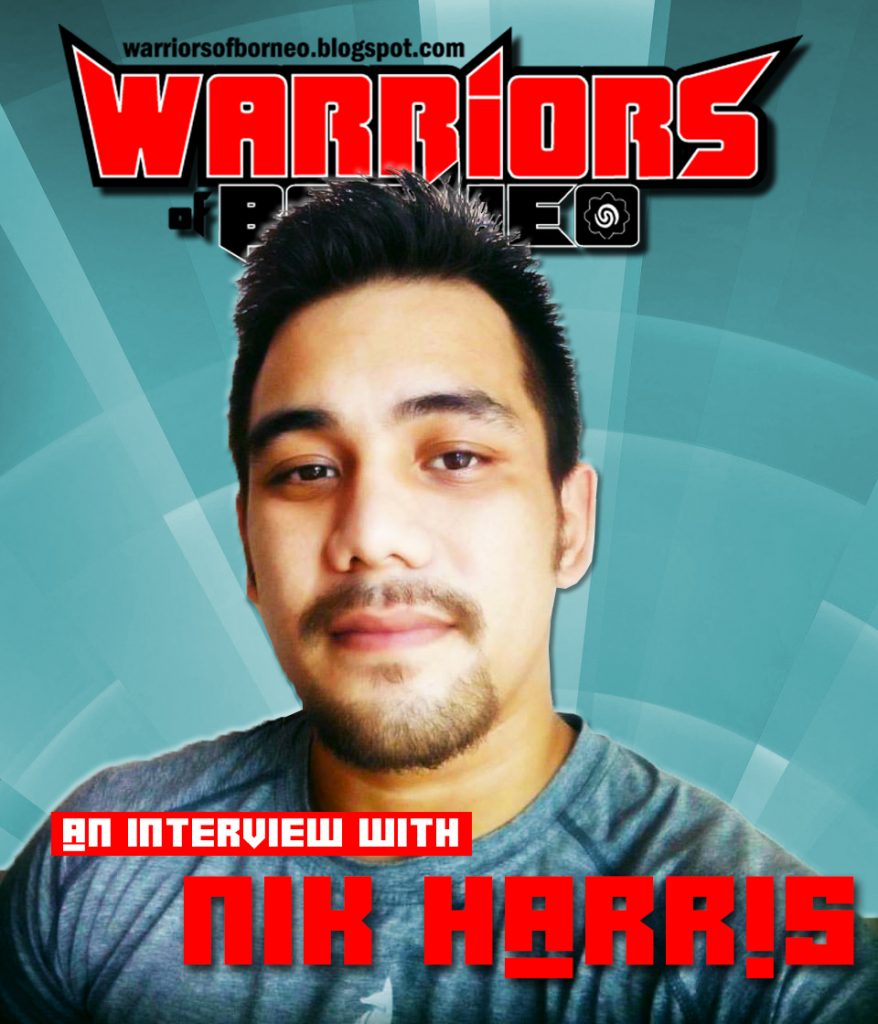 Can you tell readers about how you got into martial arts and your journey in martial arts? Who influence you? What was your motivation back then? What martial arts did you started with?
I've always enjoyed martial arts be it in works of fiction or in the competitive sports arena, whether it be boxing, wrestling (WWE) or Silat, I've always had interest in the field, my main idols were Muhammad Ali, The Rock, Bruce Lee among a plethora of great inspirational athletes and martial artists
What prompted you to fight MMA? Tell us about those early days of MMA, the days of Malaysia Fighting Championship, early Ultimate Beatdown and F3, what was the atmosphere like and how is it different from the promotion today?
I've always had this urge to test myself in stressful situations to estimate how I would handle the pressure, MMA is the perfect litmus test not only the physical aspect but the mental aspect as well. In terms of early MMA days, imagine a dodgy bar, not much crowd control, being burned by unruly cigarette smokers as you walked into the cage, very underground and very much of the Fight Club feel throughout.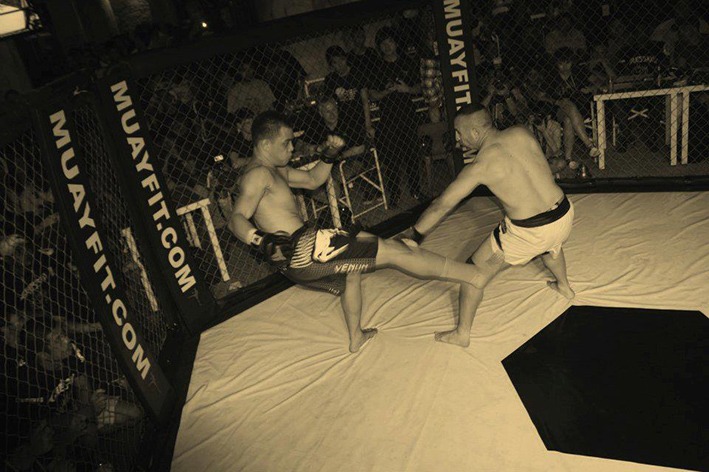 Fighting in the early days of MMA in Malaysia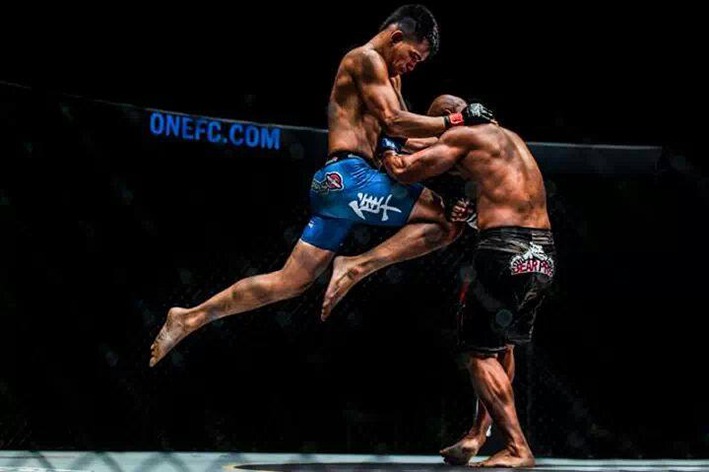 You're from Kelantan, tell us about life growing up as a child? You are a very straight forward person, you speak what's in your mind and willing to go against stereotype to get your point across, what molded & develop this personality of yours?
I am Kelantanese by name and heritage but culturally I felt more of a connection with my mother's Sabah side of East Malaysia, I spent my childhood mostly in Kuala Lumpur and lived a fairly average and active outgoing life in KL and speaking my mind has worked as a double edged knife, I just call it as it is
"to address the pink elephant in the room"
so to speak and I attribute that to my mum and dad who always champion the right thing to believe in and to fight for your beliefs.
You fought twice in ONE Championship 2013-14 and had a perfect no loss record, why did you stop? Did the contract end?
It is one of my crowning achievements, to fight on the stage of ONE Championship, I did not stop more like I was stopped from competing, ONE terminated my contract after my loss to Matt Pelino after the MM'Arr fight.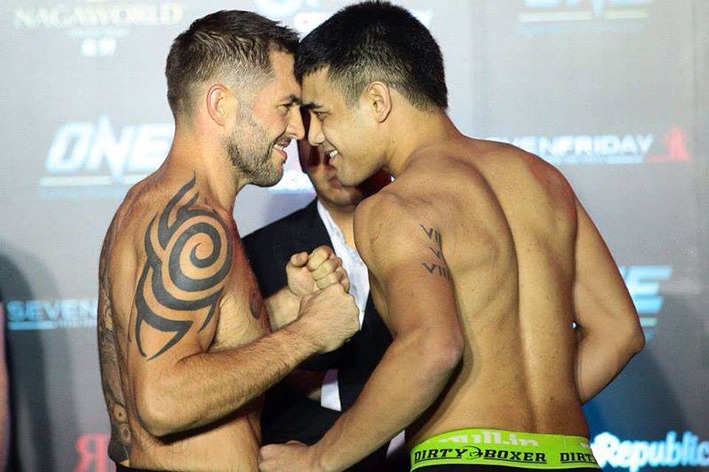 In 2012, Nik lost to Brad Robinson in Ultimate Beatdown. But he avenge the lost in ONE FC16 in 2014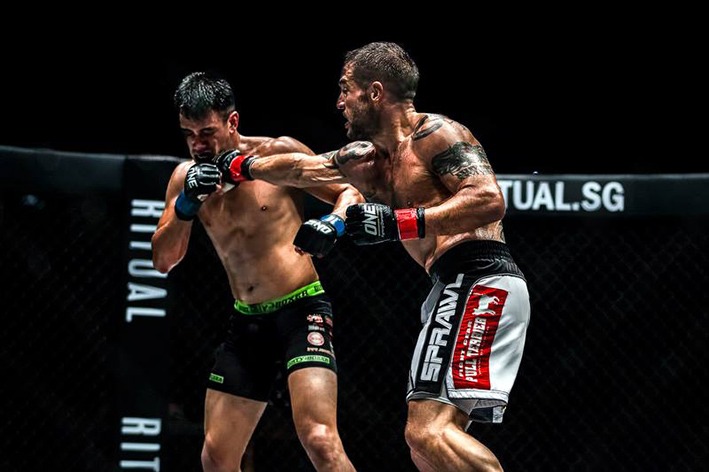 built tough, he's able to take it…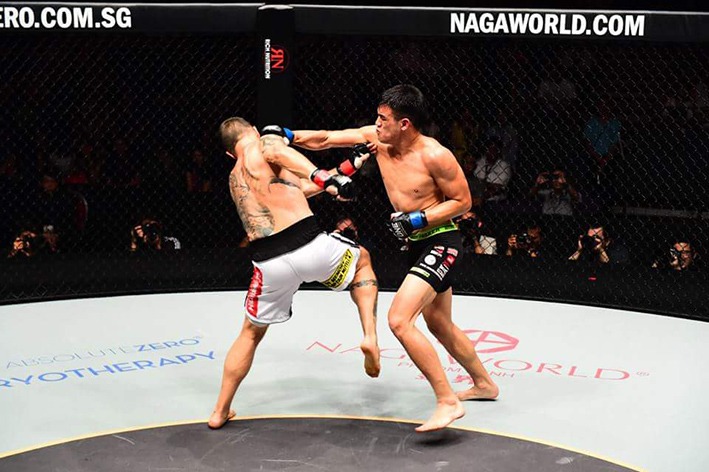 …and able to dish it out too!

Tell us about that MM'Arr fight? Were you satisfied with the results? What did you did wrong? Would you want to avenge that lost to Matt given a opp?
I was on a cruise ship to partake in a MMA bout against another popular Malaysian MMA personality
(Matt Pelino)
the entire experience was out of this world, the results will always be unsatisfactory but I have grown from it, I would say one of the major setbacks made during the fight was to accept the fight despite a weight discrepancy in favor of Matt, I have no regrets however, it is a learning experience after all
During your fighting days, you had a desk job, but you quit it to go pro, tell us how did you survive? Was it through fight earnings? 
I survived through sheer will and sacrifice, teaching Personal Training sessions whenever I can while balancing group classes and also helping out with my dad's company from time to time, I worked in advertising and events at one point but it got in the way and for a period between 2012 to about 2015/2016 I was heavily involved in the fitness and martial arts industry which paid for most of my bills and fed me the food needed to get by.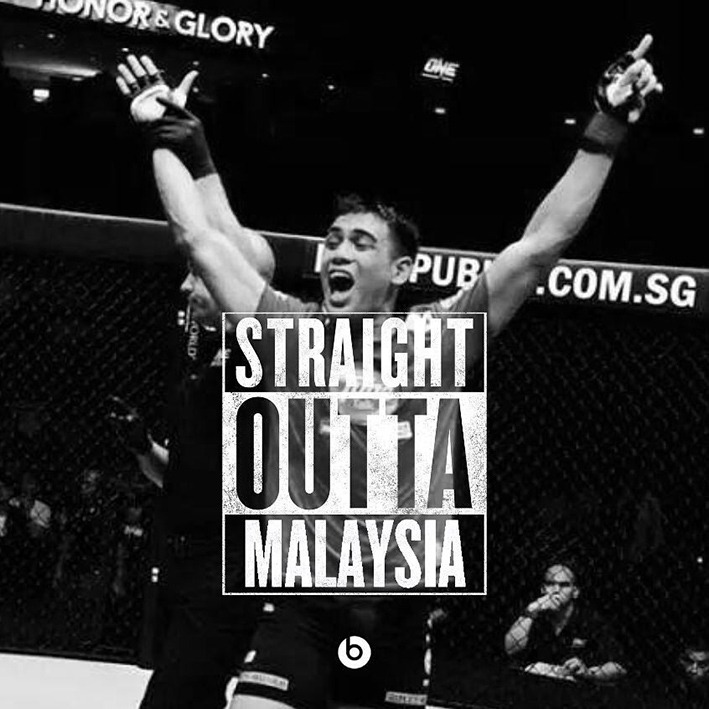 How and who gave you the nick name The Hound? What does it signify?
The politically correct and boring answer is I drew inspiration from the nonchalance of the character of the same name from Game of Thrones, the real answer is that I used to be a ladies man during my early days of training, my former coaches would call me a "Bloody Dog!" or "You Bloody Hound" and the name stuck! 
I decided to shorten it to "The Hound" to adopt the nom-de-guerre of the Game of Thrones character and if you wonder, …
Yes, I would kill you for some chicken!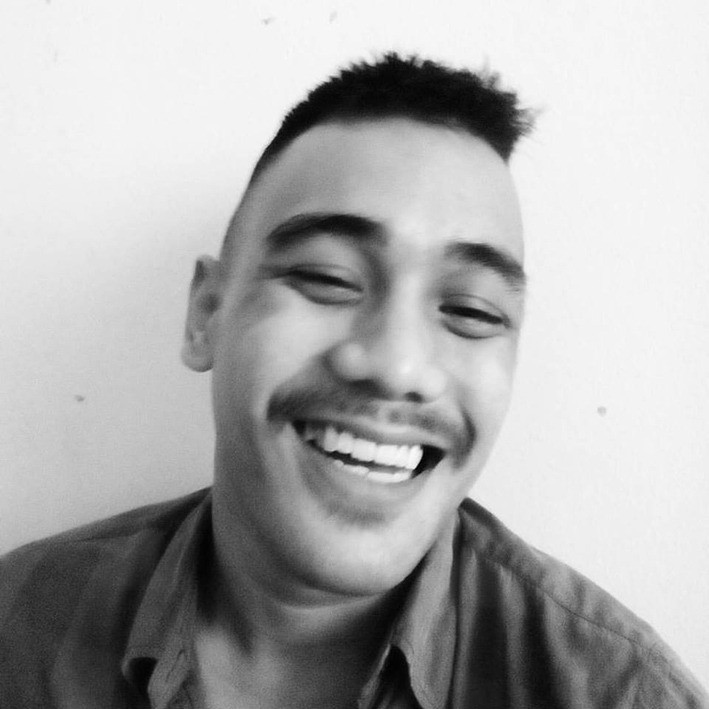 I remember you started a MMA podcast? How did that go?
I did it mostly for fun and to fine tune some production skills I learned while job hopping, creating content which was relevant towards the Malaysian MMA scene, however, with my personal and career development booming, I have to put a short hiatus on creating the podcast cause it's a lot of work and my time is spent doing other things but I do believe it is only a matter of time before I get back to it!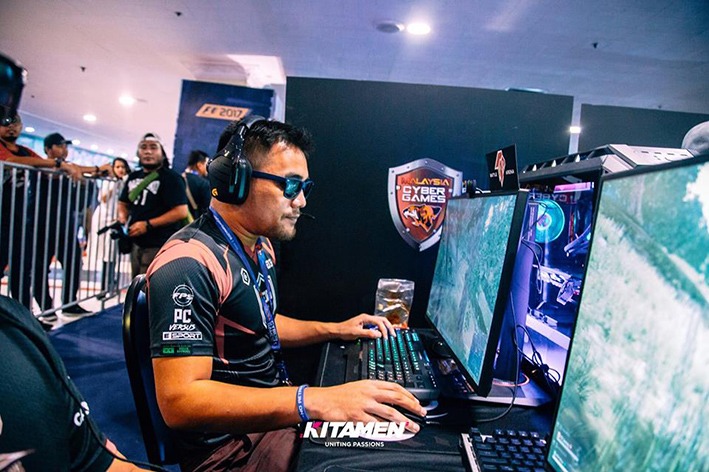 You also have great interest in the tech & gaming industries…what is your role there? What are you looking to achieve?
I've always been an avid gamer and tech enthusiast, I love how technology is integrated into our daily lives and the speed at which it evolves is phenomenal, gaming is a branch of technology and entertainment that speaks to everyone cause we love entertaining ourselves! 
In terms of my role in the industry is that I am a streamer/content creator/ community and social influencer and media all in one for everything and anything related to gaming!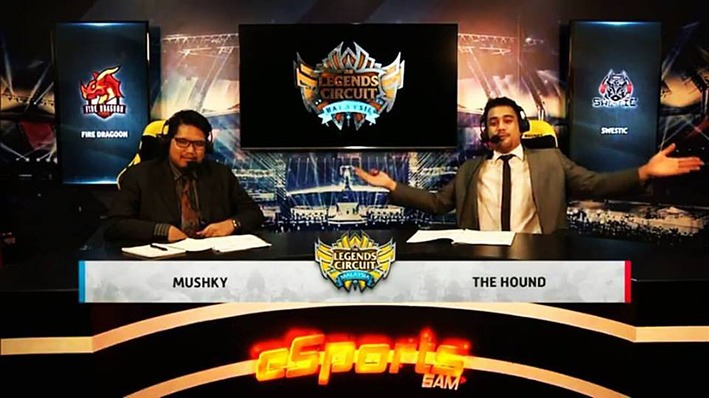 You are one of the pioneer in MMA in Msia…tell us how do you see the development of MMA in Malaysia, what do you think we still lack of? On the other side, do you think we have what it takes to be a force in Asia, or at least in Asia?
I don't consider myself a pioneer, more that I was just here when it all started, the MMA industry has grown by leaps and bounds in terms of it's visibility and the amount of content readily available is all right at most but there still needs to be more players (and not just fighters) within the industry. 
The industry needs people will to spend on it and people to get behind, I never would have thought to see Agilan Thani fight Ben Askren but it is happening and that is one prime example of MMA growth.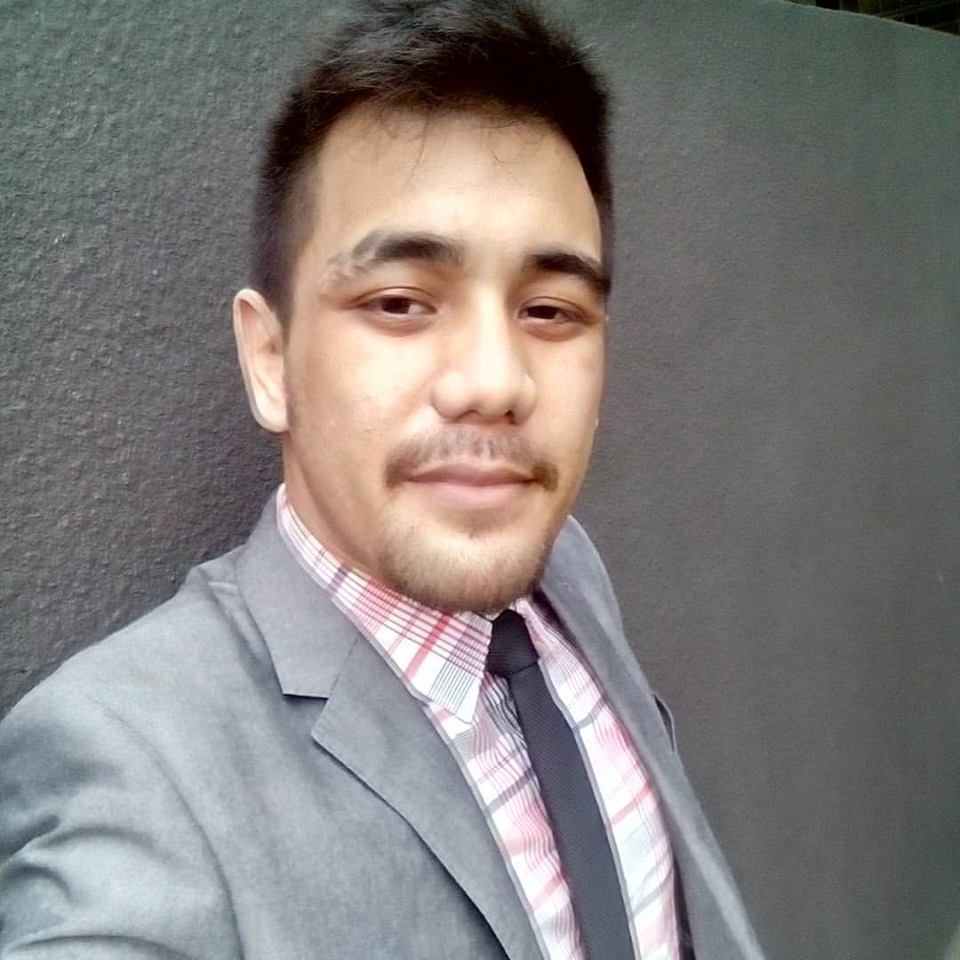 What type of music pushes you when you workout? 
I listen to all kinds of music, so I don't have a particular type of music I listen to, but I do have moods, normally for cardio I listen to a lot of jazz and funk with upbeat and fast paced music.
Your much anticipated MMA fight in Hypercore last year didn't materialise, can you help shed some lights on what happen to that event?
Show didn't materialize, I got pretty bummed out about it.
I got fat and stopped training for awhile, at the time I was training at REPS with Luc Rousseau, my old wrestling coach from Muayfit Sayeed was there as well. It was a good time.
After the fight was cancel, how did you occupy your time? You still train regularly?
Every so often I did, but I got fat pretty quick cause of that lack of motivation as well as work piling up, it's actually pretty crappy how I felt, but I still stayed in touch with martial arts, priorities had to shift to fit the time.
Tell us your latest development in the gaming industries that you are involve in?
It's insane!
How do I even begin? As of right now till August, I am a commentator for Mobile Star League : Mobile Legends edition! It's a tournament of some of the highest level teams in the region, 10000 USD is up for grabs! 
It's crazy! I could literally go on and on but it will take up 80% of the interview.
Why you decided to do a grappling match? How did this Copa Da Malasia fight came about? Were you offered Peter Davis right away?
Copa Da Malasia dropped me a PM, by that time, I have gone over the slump and started training, from sneaking in gym sessions between work and meetings and streams, to joining up with the masters of Ninja-ness at Monarchy, Copa said the terms were as such and it was Peter, it's a grappling super fight, I just wanna feel that fire again, and Peter is a steady competitor, he will bring out the best in me.
Tell us about your grappling/BJJ competition record.
I have one Silver from Copa a few years back, can't remember which one, I also had a Bronze medal from a submission grappling inter-gym tourney at Leverage, it was a fun time! I lost by Triangle in that one, so less fun as a whole, but learning was mostly what happened after that.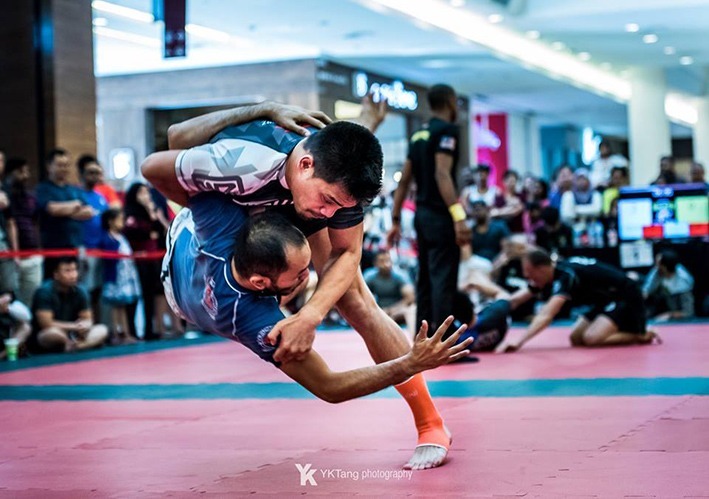 What was your training schedule like in preparation to face Peter?
To some speculation, there were some of the guys who asked me if I was dodging Peter (we train out of the same gym) by not coming at the times he train, there is some truth but mostly fiction to that, because it is a grappling fight, I feel more at ease for some reason but there were times where I was relived my schedule just didn't jive to his, trade secrets afterall 😛 but for the most part, it was my schedule being very erratic, so I had to squeeze in whatever I could.


Tell us about this Copa fight? What is the rules set?
It's IBJJF blue belt modified for submissions only, 7 minutes of russlin' and tusslin'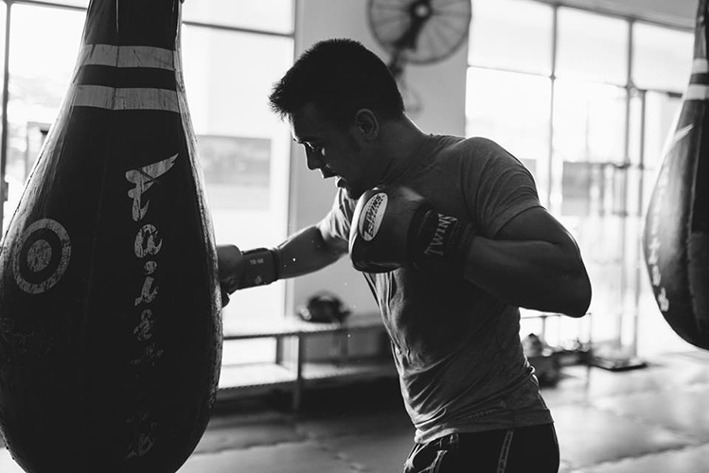 Will you be back fighting MMA soon? What about Kickboxing? What is your plan for the rest of the year in terms of martial arts?
YES I WILL! 😀 
I say that with a big smile on my face, I am at a stage where I feel like my options are not limited, I just want to have fun on my own personal Karate Kid journey.
I am open to anything and under the tutelage of my Master and all the coaches (nothing but love for these band of rag tag ninjas) and the help of the team at Monarchy who are all hard-working as well as super nice individuals help me get better, I think there will be more talks about martial arts in general soon once I complete this Super-fight with Peter Davis.