When you are a women with a beautiful face, usually going into combat sports is the last thing you would do. Imagine getting bruised and cuts that will become scar. But this is the new era. The female gender is no longer the stereotype we used to think. The new era women are strong in all aspects, the mind, the heart and the body.
Let's get to know her a bit better.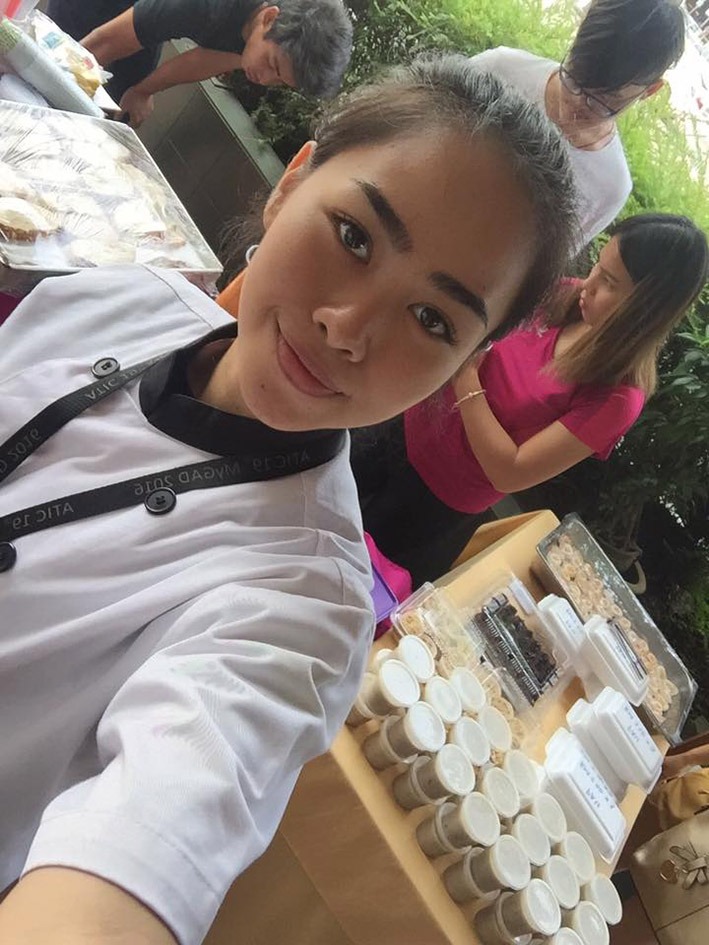 A great pastry chef in the making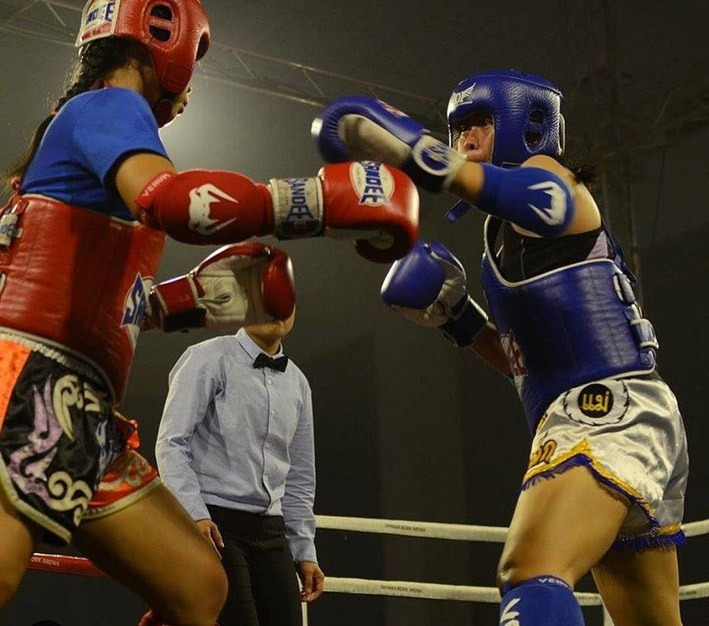 Glorya ( blue ) competeing in amateur Muaythai
Glorya used to train at Borneo Tigers MMA in Inanam. She now trains at Sabah Khai Muay, a new training center set up by Sabah Muaythai Association for state Muaythai athlete. One of the reason for me switching gym is because of the location.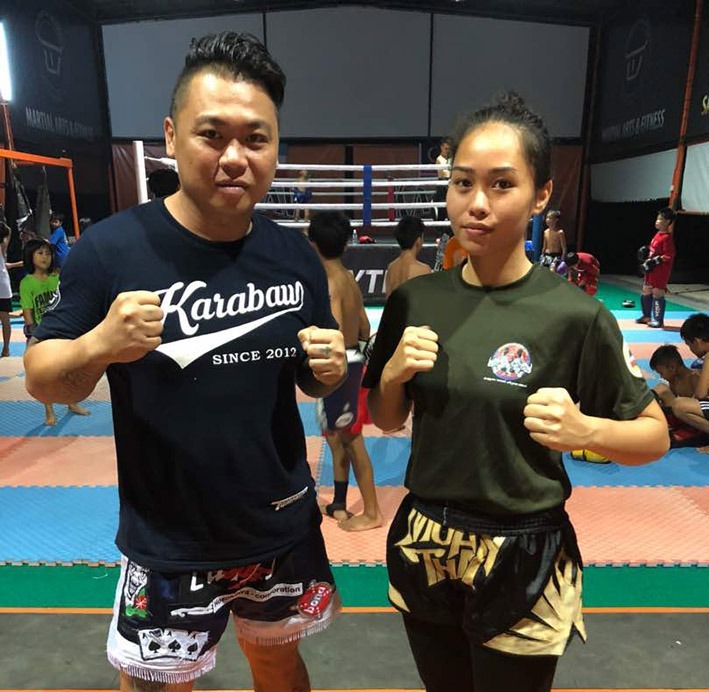 with coach Rayner Kinsiong at Sabah Muay Thai camp Papar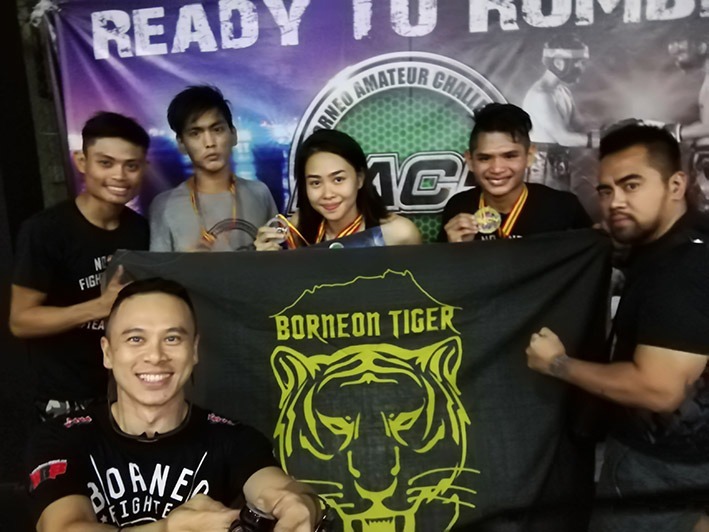 Glorya with her previous BTMMA coach Marc (right) and team mates in Labuan Borneo Amateur Challenge (BAC)
Please take us through your fight in Elopura Fights 2. What happened?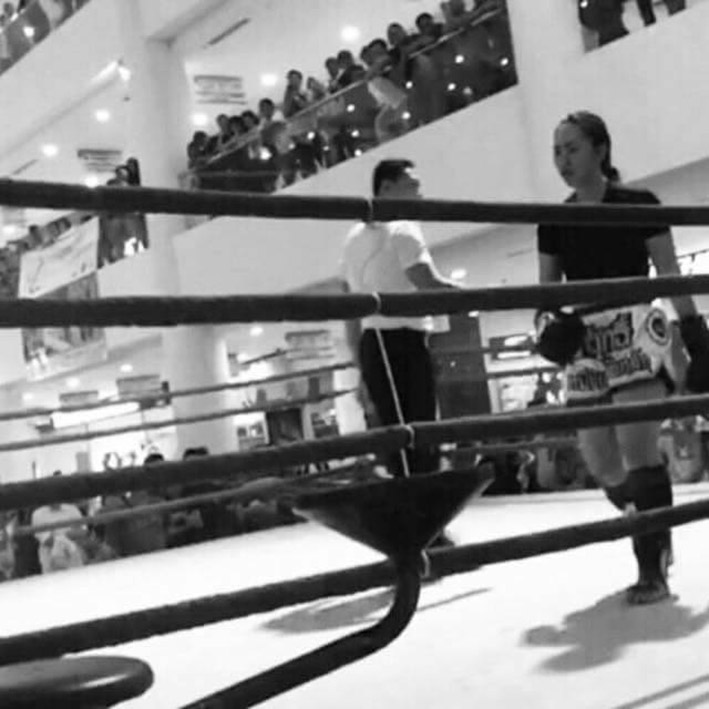 I will be back stronger!