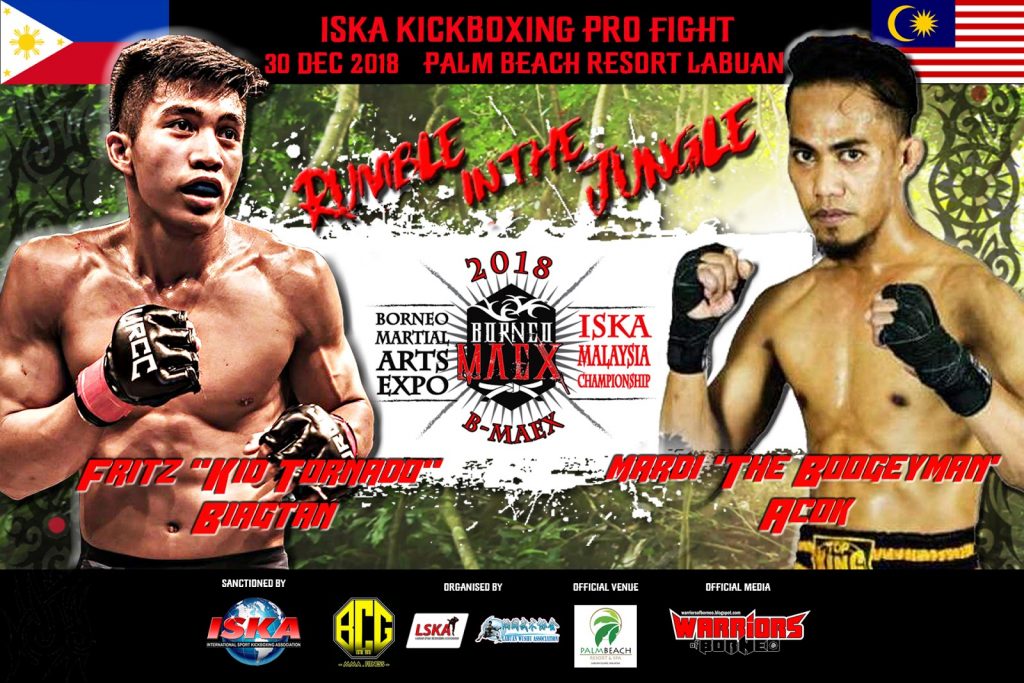 FRITZ BIAGTAN vs MARDY@ ACHOK : ISKA BMAEX 57kgs Title Fight
This is the fight of the young millenials generations.
———-#WRB————-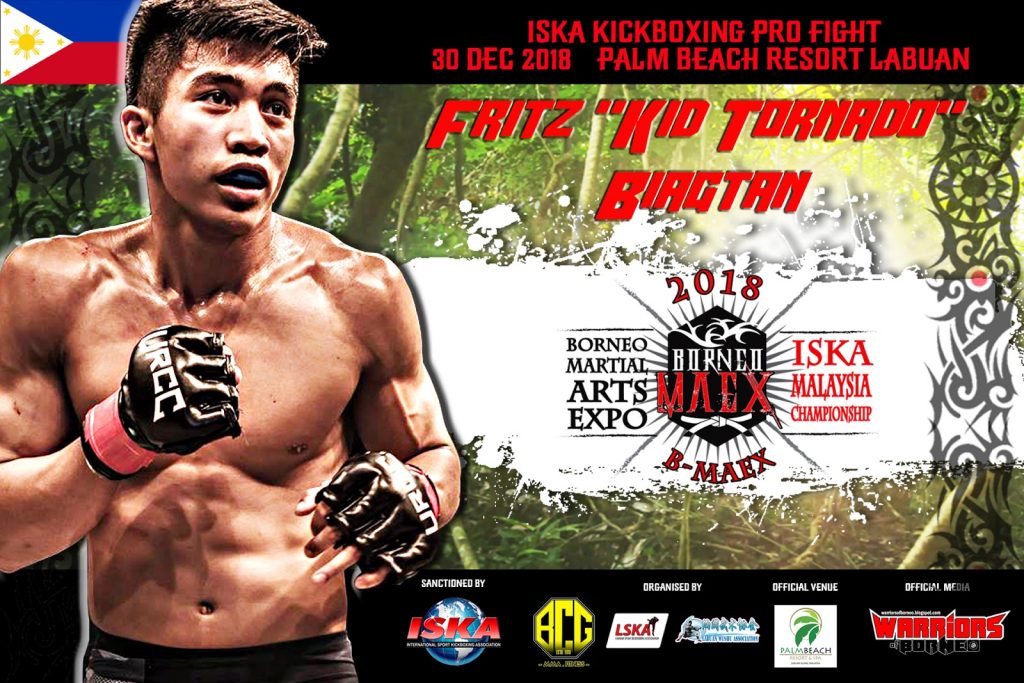 Fritz is the son of Maestro Raysaldo Biagtan ( read about his profile, click here ). From a young age, his father has trained him to be a fighter when he first show sign of interest in martial arts.
"When I was small I really like to watch an action movies .. I like to do some sports. On
the day 1 of my training dad thought me a basic drills like jab cross
kick.. but seems like it's difficult for me to adopt it.. so I decided
to watch more fight movies and learned from it.
I trained myself on the heavy bag almost everyday.. the heavy bag is my best friend 😅
I
drill a lot I train a lot until my dad saw me that I was improving… I
didn't really rely on my dad coz I know he was busy teaching people.
One
day my dad told me to go for my muaythai debut he trains me he made me
more stronger he keep pushing us not only me but also other fighters until I almost vomit 😅
And until now he keep us pushing to improve and to win fights."
In 2014, he become Singapore Fighting Championship (SFC) Flyweight Champion, establishing himself as the youngest pro MMA fighter to win a title in Asia at 19.
Maestro Raysaldo have 5 other kids and Fritz is the eldest. Making a living in Philipines was tough and he had to moved to Kuala Lumpur to earn some income teaching martial arts, but he made sure he gets his kids studies sorted out. Fritz graduated with  hotel management degree. After his SFC victory, Fritz joined his father and moved to Kuala Lumpur
and trained with him there.
Under Maestro Raysaldo's watchful eye and blitz training, Fritz Aldin Biagtan emerged as a two time URCC MMA straw weight champion
and holds a pro MMA record of 4-1-0.
Last year he won a Muaythai Championship bout in Kuala Lumpur defeating an opponent from the formidable Kuda Merah team, winning in round 1 in less than 10 seconds. He debut in pro boxing in a WBC
event in Kuala Lumpur early 2018 defeating a Uzbek boxer by TKO in round
2.
At only 23 this year, Fritz or well known with his fight name of Kid Tornado is already an owner of his own gym in Bandar Puteri Kuala Lumpur, he open Biagtan Martial Arts last year.
Fritz will attempt to collect another championship belt, this time in K1 Kickboxing rules by challenging Malaysian Mardy Mansor of Tim's Muaythai. He will be joined by his father Raysaldo Biagtan in BMAEX this 30 DEC, as Raysaldo is also schedule to fight for the 60kgs Title .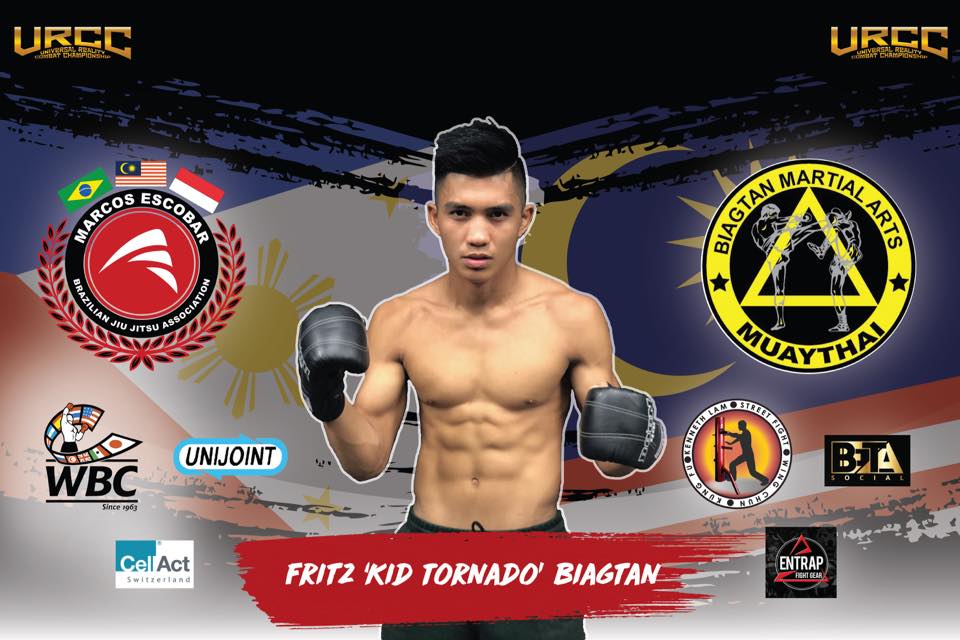 ———#WRB———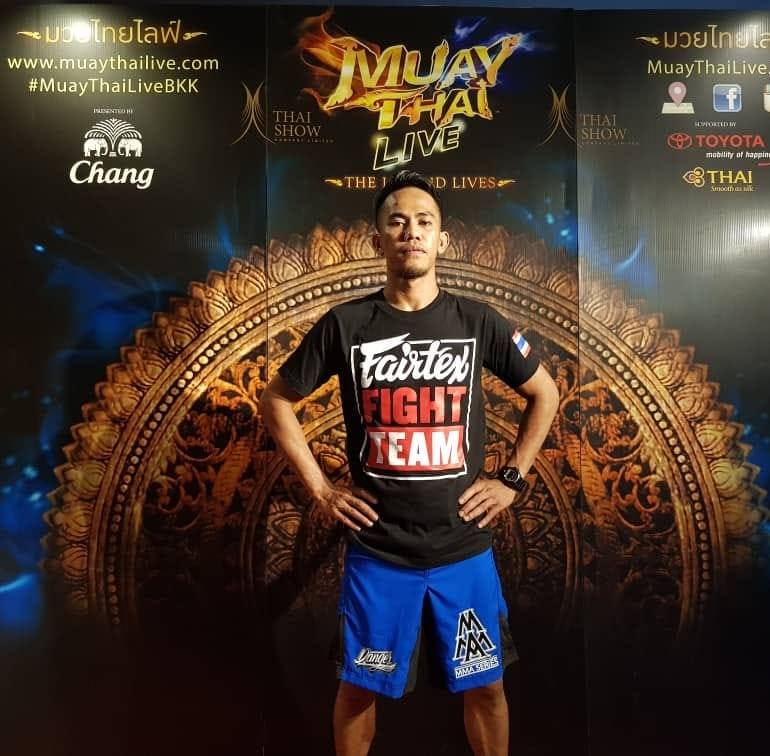 Mardy Mansor @Achok 'The Boogeyman' is young fighter hailing from the east coast town of Sabah Malaysia – Tawau.
Trained under coach Timmy at Tim's Muaythai he has a fight record of  7-2-0. He is only 25 this year and may not have huge achievements as his opponent for 30 DEC , Fritz Biagtan, but he is a dark horse and a boogeyman so to speak and taking him lightly may be a mistake.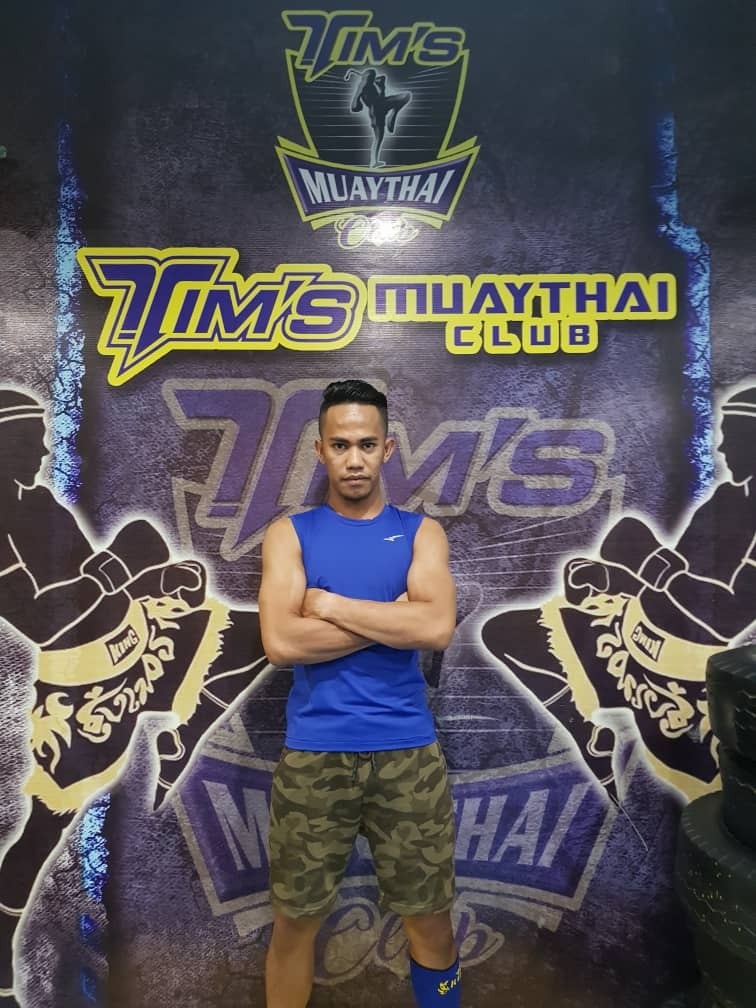 ————#WRB————–
BMAEX is a event that aims to unite all
martial artist in this region by giving all styles a platform to perform
& excel, with many martial arts activities such as expo, forms
competition, breaking challenge, wushu & amatuer kickboxing
tournament, seminar & workshop. All this happening from 28-30 DEC at
Palm Beach Resort Labuan.
The climax is the 10 title fight in K1 Kickboxing rules happening on 30 DEC 2018