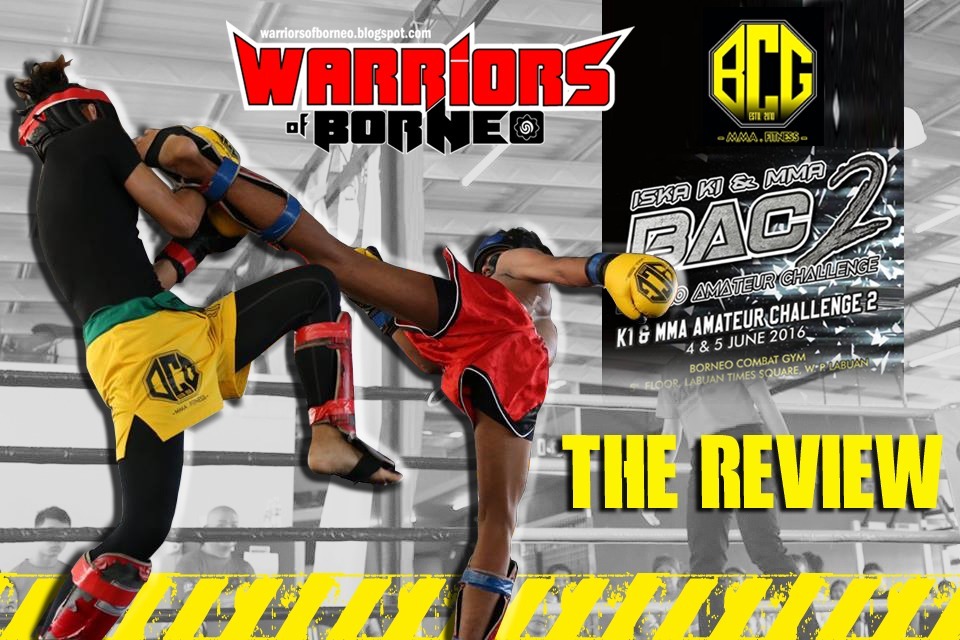 For the tiny island of Labuan, the oil and gas (O&G) industries and offshore banking is the catalyst for vibrant business for hotels, entertainment, retail & food business. But in recent months, Labuan is going through doldrums as oil price has been down for months and these affected the industries which reduce the amount of workers and affect the spending power of existing workers.
Fortunately there is sports tourism to contribute to the economy of Labuan. It was good to see over 70 fighters converged here on 4-5 June 2016. Fighters and their team came from all over Sabah and Brunei. This was for Borneo Amateur Challenge 2 (BAC2). Organized by Borneo Combat Gym (BCG) at their state of the art gym. (read about my previous post about BCG here).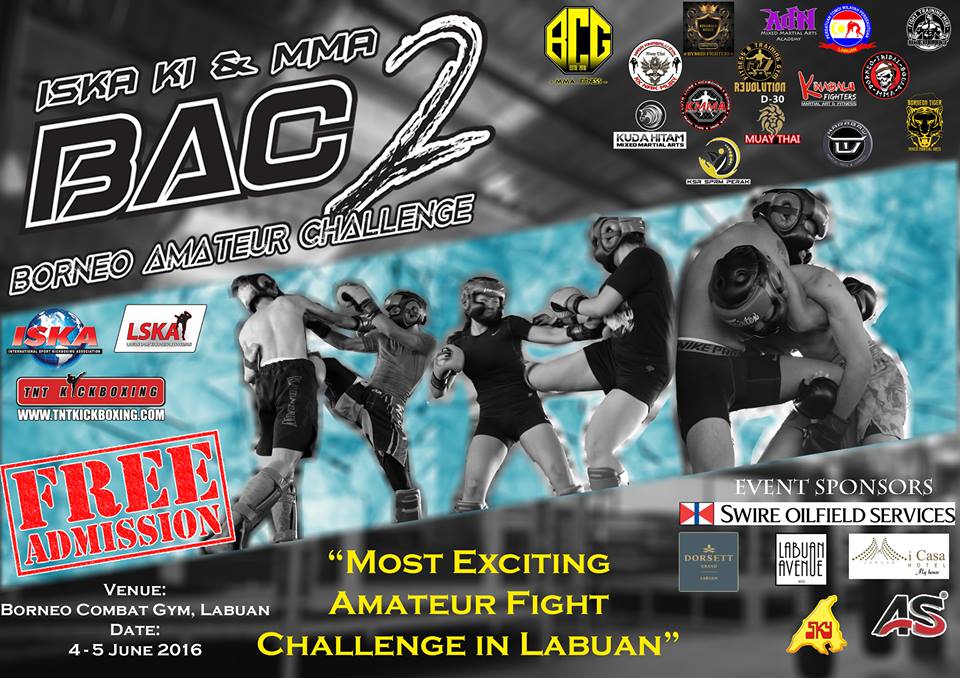 BAC2 is not only a fight tournament featuring International Sports Karate Association (ISKA) sanctioned MMA & K1 Kickboxing, but also a referee course. The first one was in Jan 2016. For this 2nd installment, 74 fighters from 15 martial arts clubs and gym participated for the tournament and 8 sign up for the referee course. Compare to the 1st one – 54 fighters & 5 for referee course.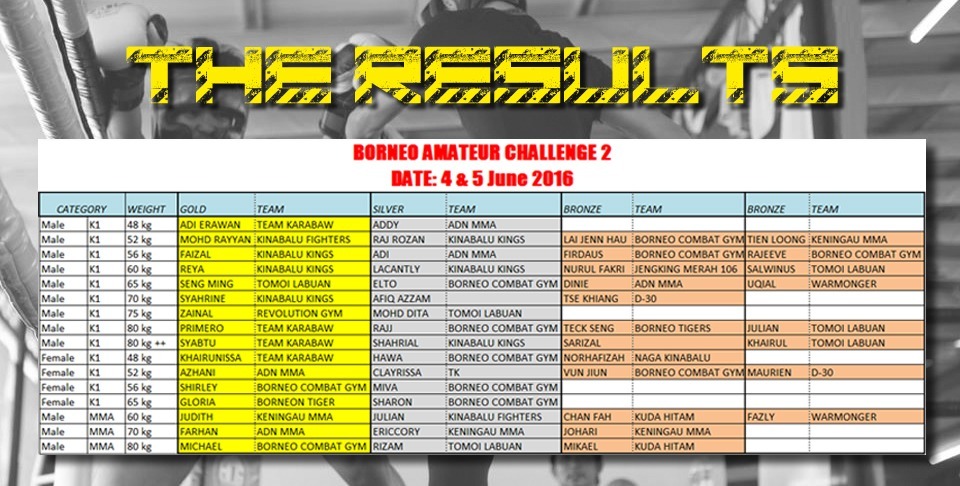 Team Karabaw emerged as the top winner going back with 4 gold and 1 silver. Followed by the newly formed Kinabalu Kings with a hauled of 3 gold and 3 silver. Brunei's sole representative-ADN secured 3rd placing with 2 gold, 2 silver and 1 bronze. Host BCG took fourth placing with 2 gold, 5 silver and 4 bronze; which also makes them the team that won the most medals, 11 altogether.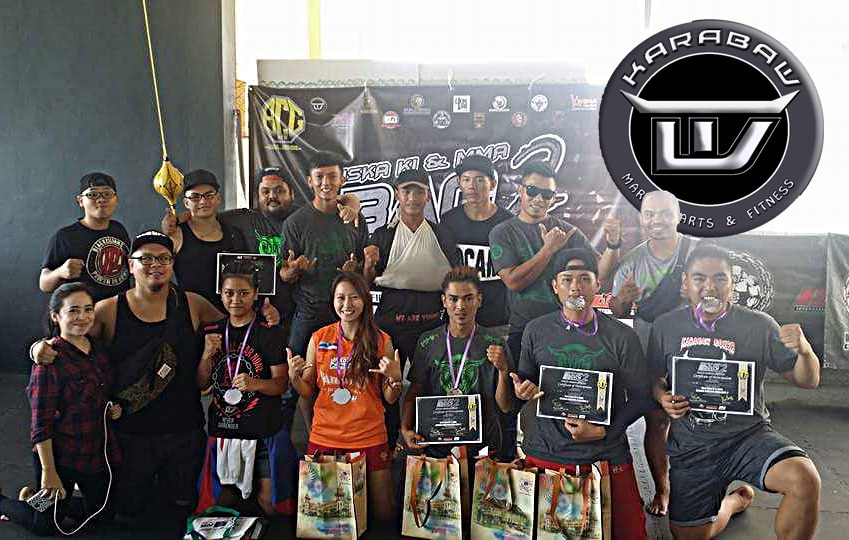 Team Karabaw United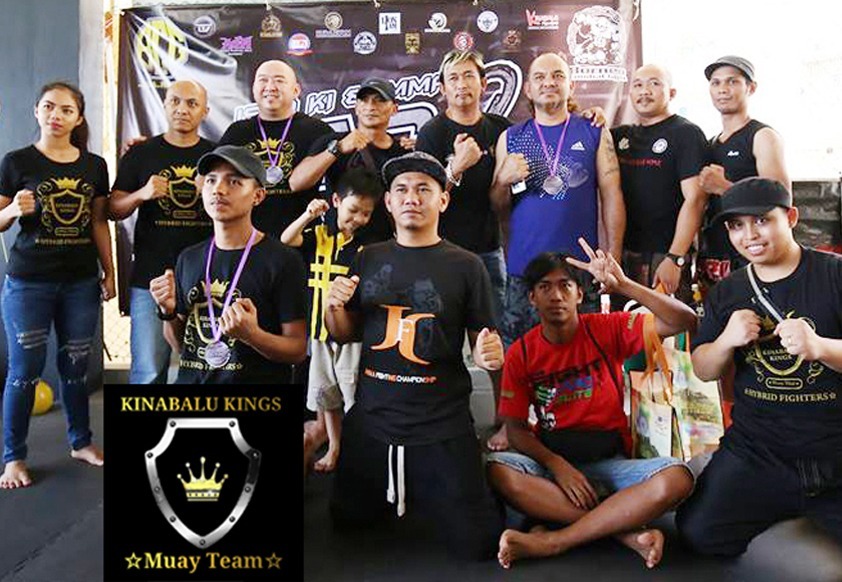 Kinabalu Kings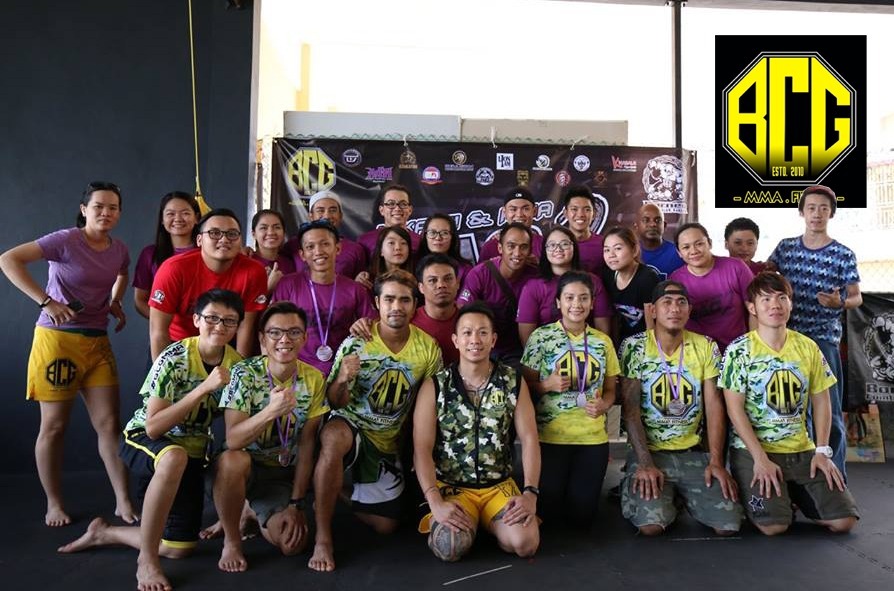 Borneo Combat Gym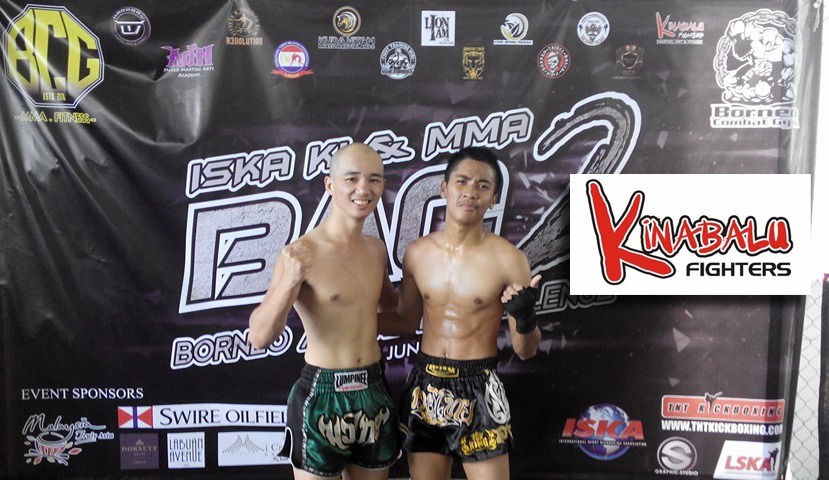 Kinabalu Fighters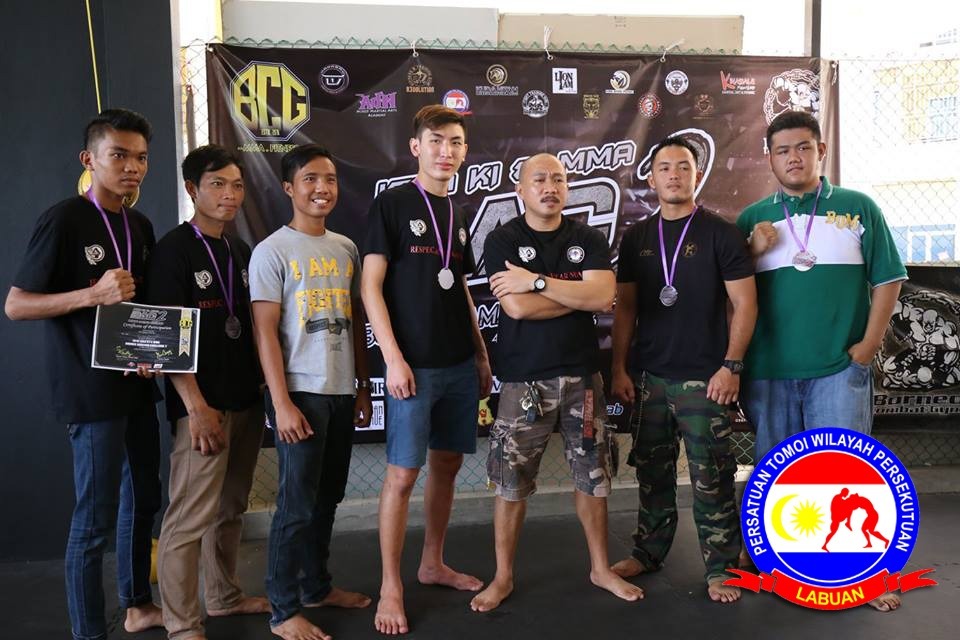 Tomoi Labuan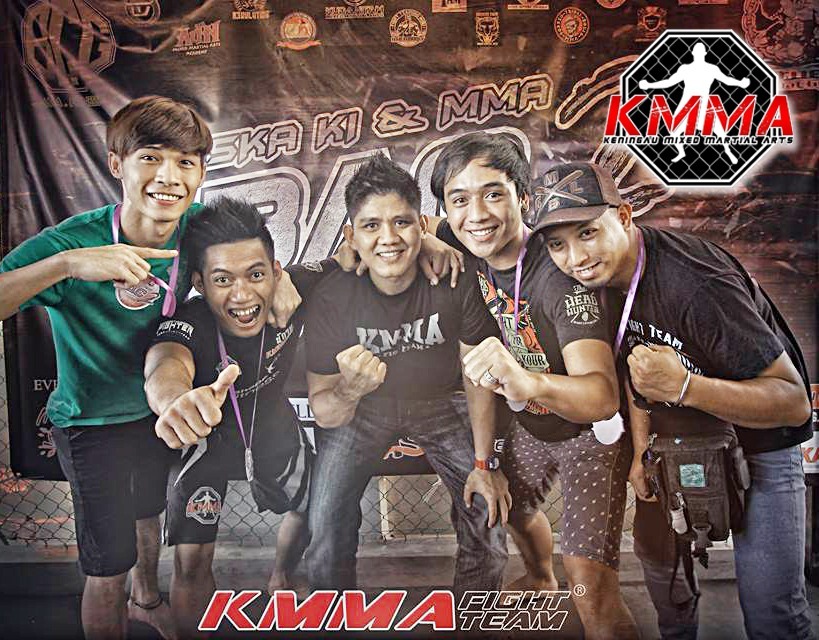 Keningau MMA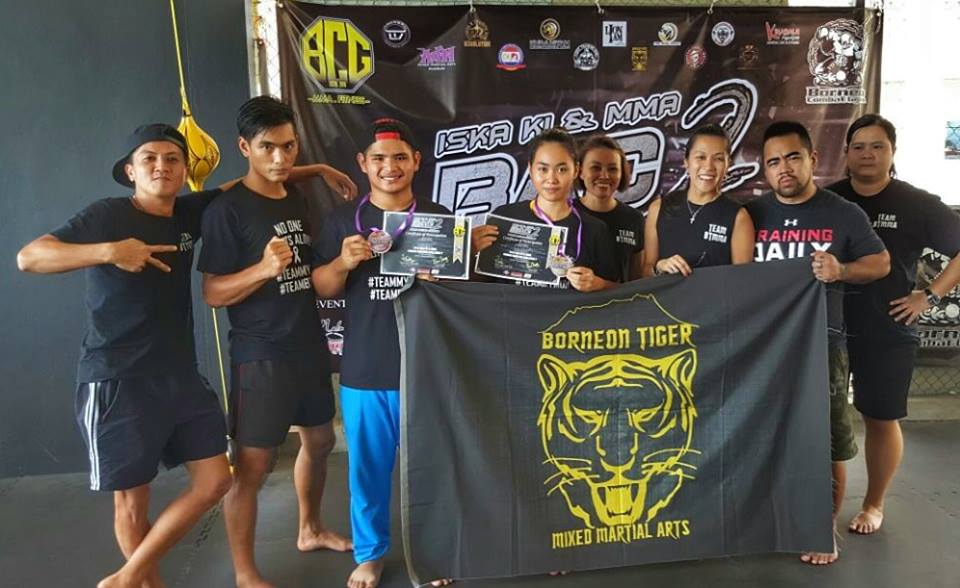 Borneon Tigers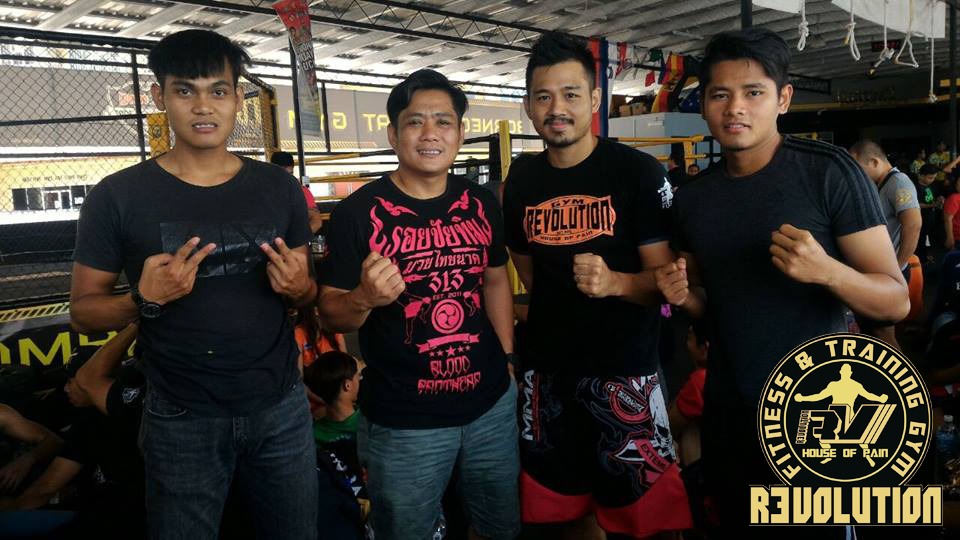 Revolution Gym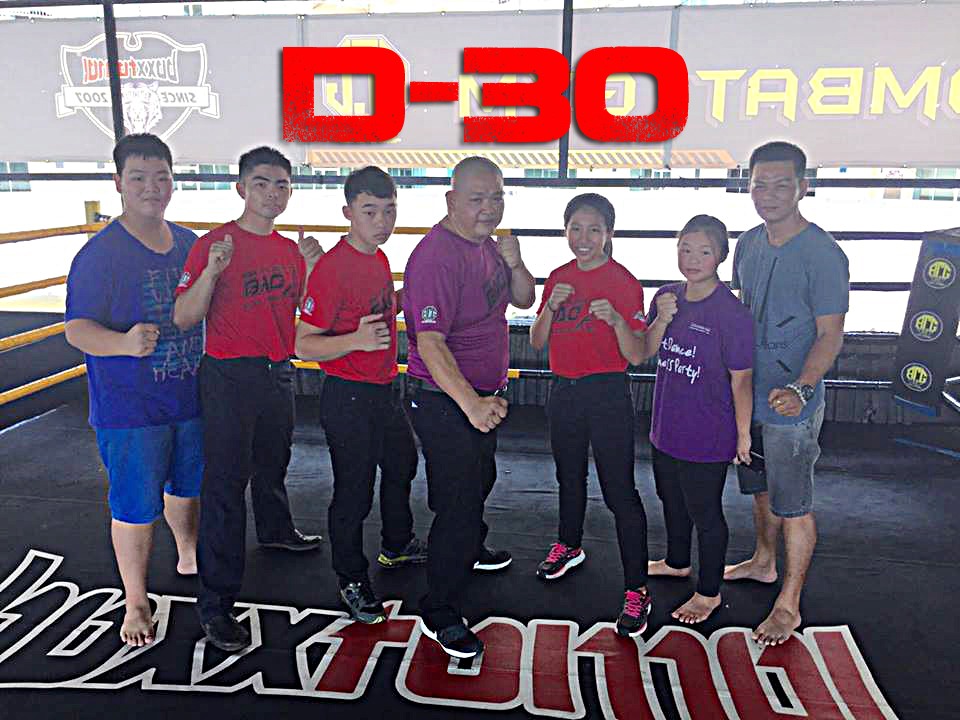 D-30 Muaythai
The tournament was well organized and it went smooth. The facility at BCG Labuan is also top notch with a separate cage and boxing ring for both MMA & Kickboxing matches. The gym was wide enough to accommodate the crowds. It is also comfortable as natural sea breeze blew in as its located on the 5th floor of Labuan Time Square building. The height also provides an amazing view of Labuan harbor.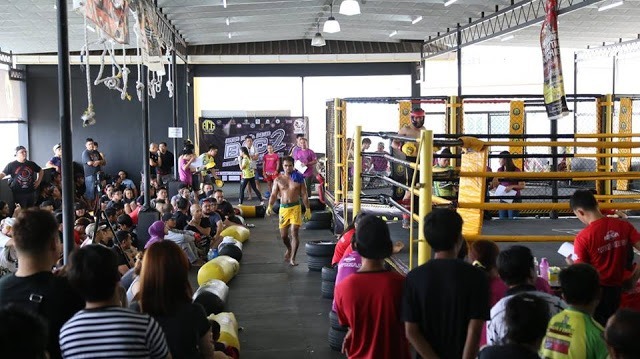 Alvin Chong, founder of BCG and also representative of ISKA for Borneo said that one of the objective of this tournament is to introduce more people to the ISKA referee course. He is happy that there is an increased in participants for the referee course.
As more and more tournaments are organized in this region, there's an urgent need of more qualified referees and judges. Organizers can save cost by hiring local officials compare to bringing them in from West Malaysia.
The course offered is for level C, which covers the basic theory and learning of the rules and regulations. Participants go through a lot of practical session with lots of role play. On fight day itself, participants are put into a real fight; this is to ensure that they can perform well under pressure. All this under the watchful eye of Master Khoo Meng Yang of TNT Kickboxing ; whom is the ISKA representative for South East Asia. The experienced Master Khoo sets a very high standard for his students. During fight day he will monitor the performance of his students and will give instructions as when needed from cage / ring side. Safety of fighters is always the top priority as Master Khoo emphasize this point earnestly to his students all the time.
Qualified officials that pass the course will receive their Level C certificate and are able to be judge/referee for amateur fights. The cost of the course is RM1200. For next level which is Level B, which will enable them to be judge/referee in amateur / pro fights at national level. For international events, officials will need Level A certificate.
They are still no Level B qualified officials in this region. To qualify for Level B course, Level C officials need to clock in at least 16 hours of fights and appointed as chief judge 3 times.
Alvin aspires to see that all the gym in this region send at least one representative to go for the referee course. This will indirectly improve the standard of fight as more gym will have their own in-house qualified referee to advice their members on how to score and win.
To Alvin, this referee course offers MMA as it's the fastest growing sports in the world today; but sometimes crowd/spectator does not understand the ground game aspect of MMA and felt it's boring to watch fighters grapple. Stand up fight provide much actions and in Malaysia Muaythai is the more established one; however not every fighters especially those from other martial arts discipline are able to fight following full Muaythai rules. Hence K1 Kickboxing can be a great platform for all different type of traditional stand-up martial arts such as TaeKwon-Do, Karate, Kung Fu, Silat, Muaythai to fight with a common rules set that is easy to follow and which allows fast pace action.
(Read more on the difference of Kickboxing and Muaythai here)


According to him, in-fact Sabah has become a pioneer for K1 as last year Fight Fest held 2 successful K1 Kickboxing events. In April this year, STAND with 146 fighters for Kickboxing, becoming the biggest tournament yet for kickboxing event in Malaysia.
More K1 Kickboxing action coming as STAND will continue in September and November and Fight Fest 3 in October, which means a really busy time for qualified referees. D-30 Muaythai from Miri has pass the course in BAC2 and this will be good for development of Kickboxing in Sarawak.
I also managed to catch up with Mohd Bakri of Keningau MMA (KMMA) on his team's participation in BAC2
Hi Matt, can you name me KMMA's full team for BAC2
Coach : Mohamad Bin Bakri, CornerMan : Mohd. Sharil
Fighters :
1. Writh Kataposan (Gold 60kg MMA.
2. Johari Aliakbar, (Bronze 70kg MMA)
3. Ericcory Lovejoy Akisin (Silver 70kg MMA)
4. Cheung Tien Loong (Bronze 52kg K1)

This is KMMA 2nd participation in BAC, how was the outcome compare to the 1st one?
For BAC1 we only send 1 fighter only, and for this BAC2, we send 4 fighters, 3 for MMA & 1 for K1. So far I'm very proud with their achievement and they really did their best during their fight.
Please share about what you find is positive about BAC2.

BAC2 gives an opportunity for fighters to show their skills from what they have learned during training. It also gives opportunity for the fighters to learn something new and also for them to improve and add on their fight record.
Anything you felt need to improve?
So far so good. I'm actually very impressed with their teamwork that make the event successful.
Usually does KMMA sponsor fighters to join competition, or basically fighters pay the travelling & accommodation on their own?
It depends. Sometimes we work hard to find our own sponsors, but if there is no sponsors, we will used our own money to cover the cost of food expenses and accommodation.
Usually the trainee that goes thru the ref course on Friday will be given a practical session in the competition day, what is your opinion on this?
I do not quite agree with this, if they only become as an observers it is still acceptable, but if they become ref during competition, the quality of the ref will be disputed.
What do you think of the ref standard in BAC 1 & 2?
I am not involved with BAC1 so I don't really have any comments, but for BAC2, I think that the ref should be given more exposure before becoming ref during real competition to avoid any problems. But overall, they have done a very good job during the BAC2.
How do you find the facilities in BCG?
Very good, complete and I think it is the largest gym compared with the gym in Kota Kinabalu.
For BAC2, what do you think of the quality of fights?
The quality of the fight was very good, every fighters trained hard for this and did their best during the fight.
What do you think of Labuan?
Labuan is a fascinating place, although we only had time to visit in the urban areas, ( since there is not enough time). In terms of tourist attractions, I personally think that Labuan should have more relaxed oriented waterfront seaside outlets.
How do you think Coach Alvin of BCG has done right for BCG and BAC?
A very successful effort shown by Coach Alvin in promoting the art of Muaythai, Kickboxing and MMA. We can see that he is very successful when he established BCG Labuan with advanced facilities and I'm sure that it is the largest gym compared to the gym located in Kota Kinabalu. He's success can really inspired others.
KMMA is located in Keningau and always have to travel out from there for competition, how do you feel about this?
We do see this as a challenge, but if you want to be successful, you need to sacrifice time and effort and travelling cost. We try to join any event that we can.
KMMA lately is also very active in running events…is this part of the training for your fighers?
Yes, you can say that. Besides exposing things to them, this can also instill their courage, determination and spirit. Plus, it can also improve their breathing for their fights.