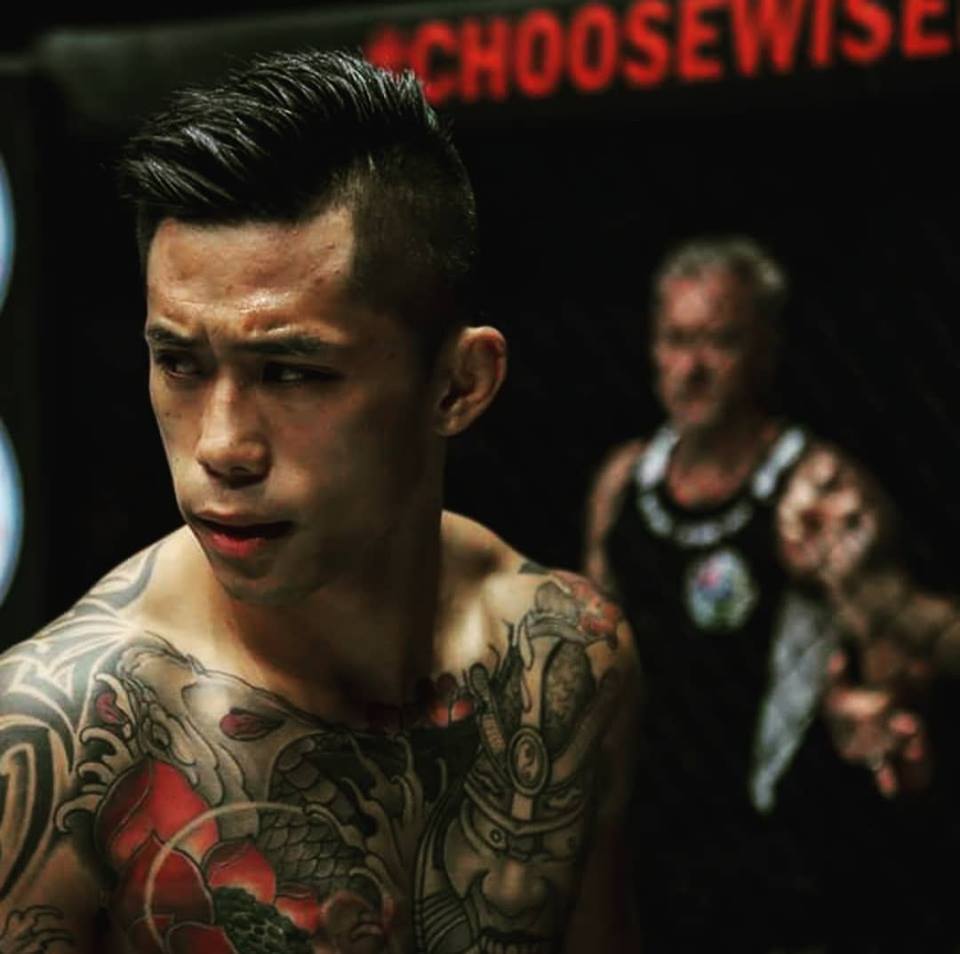 28 SEPT.
As the world is preparing for MMA's biggest fight this year this coming 6 OCT – at UFC 229 Conor vs McGregor….ONE Championship CEO Chatri Sityodtong dropped a surprising news for MMA in Asia.
He announced today via Facebook that two division champion Martin Nguyen has vacated his Lightweight title. This is due to a ligament injury to his knee.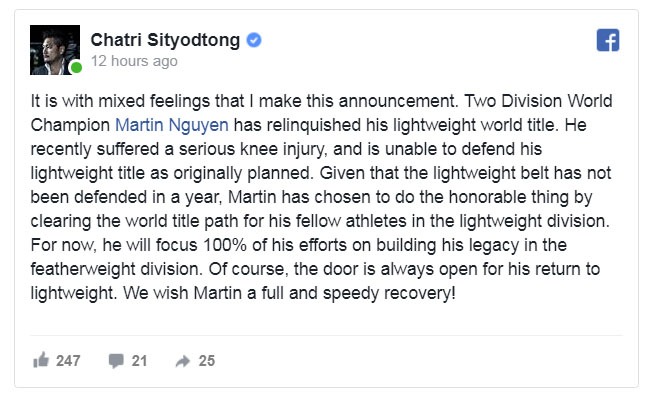 ——–#WRB———-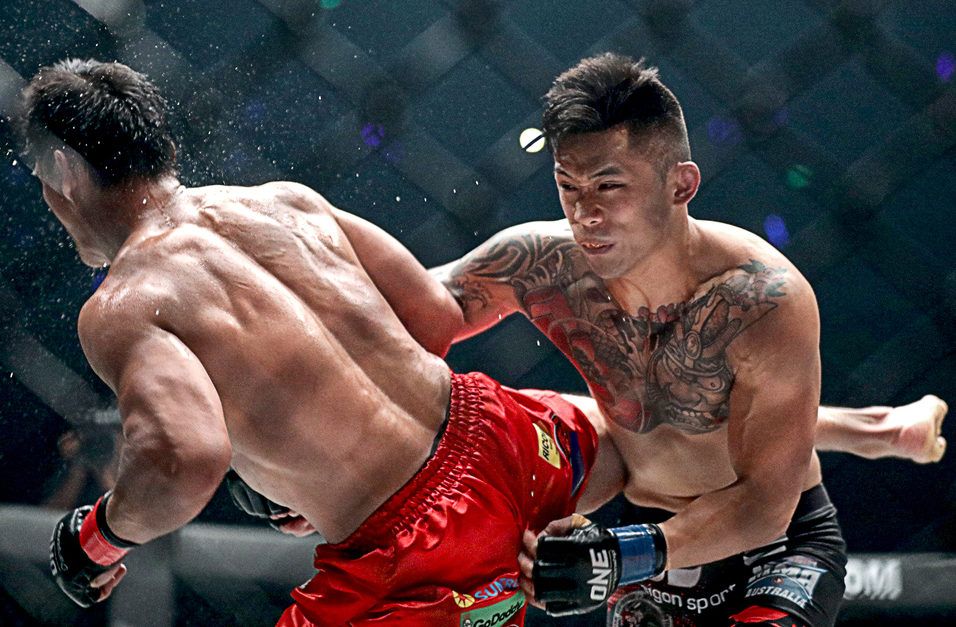 that right hand that sealed his victory as Lightweight champion 
Australian – Vietnamese won the title via a devastating KO of Filipino MMA idol Eduard Folayang, in Nov 2017. Making Martin the first fighter to became two division champion in ONE. He earlier in August 2017 using the same right hand, KO Marat Gafurov claiming the featherweight title.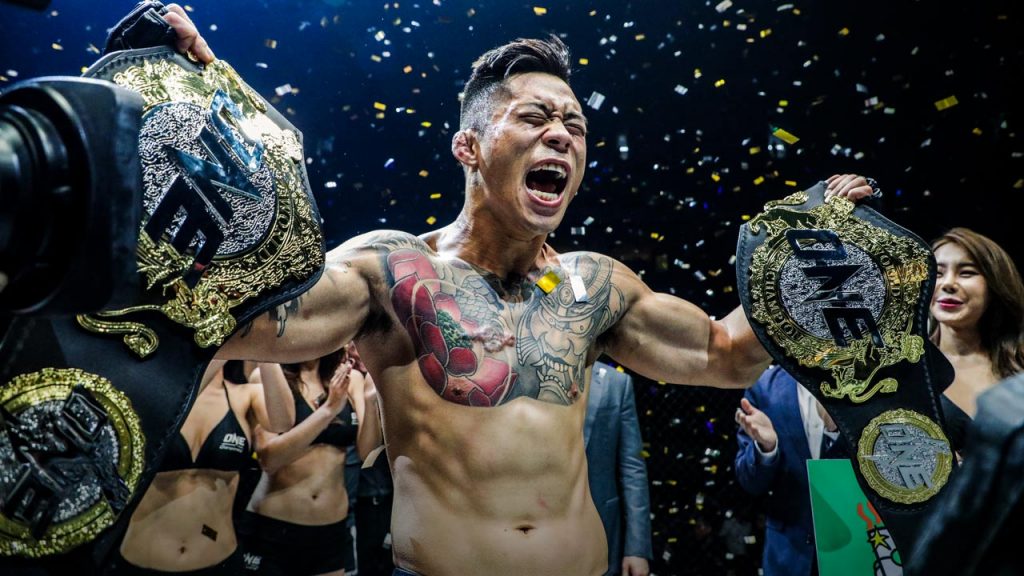 In 2018, Martin decides to do the never before in MMA, vying for a third title. This time moving down to bantamweight by challenging Bibiano Fernandes. He lost a very close split decision.
Following that lost he goes back to his natural weight division to defend his featherweight strap against home town favourite & MMA prodigy – Christian Lee. It was a very cautious rematch fight between the two but Martin managed to edge a win by a split decision.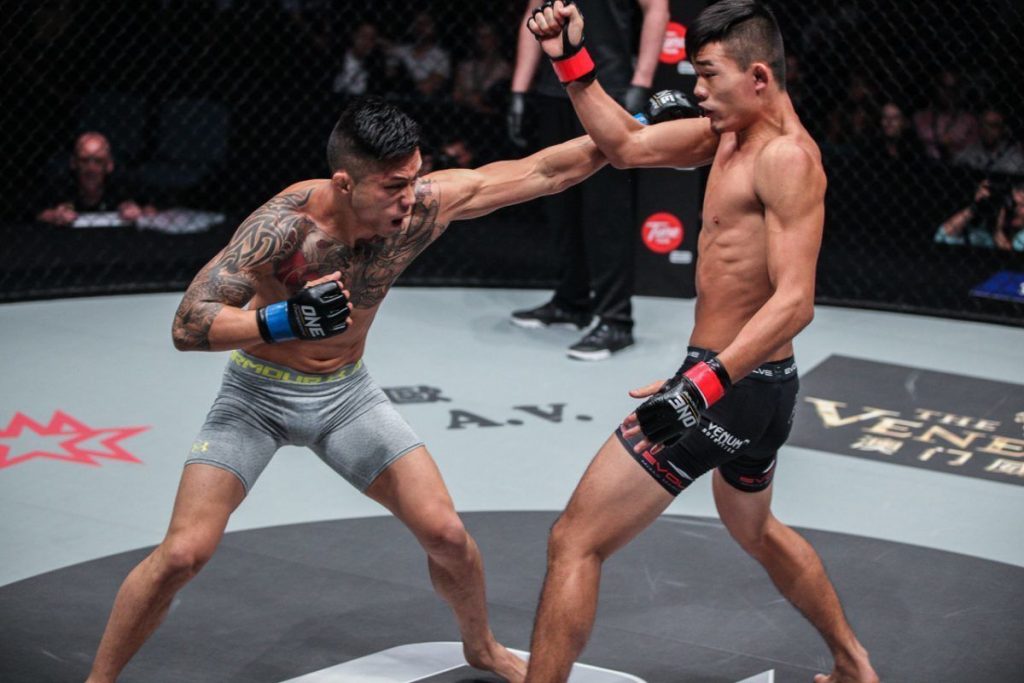 Nguyen vs Lee 2
Two months later in July, he wanted to had another go at the bantamweight title. This time against Kevin Belingon. He lost the fight via unanimous decision.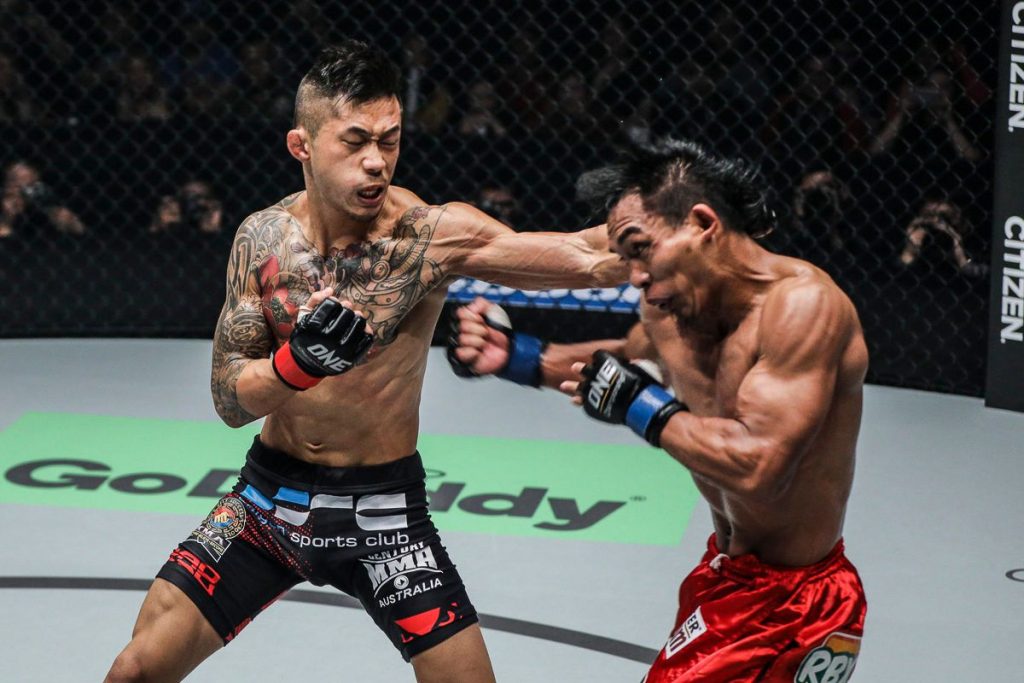 vs Kevin Belingon
All these time, the Lightweight title has been put on hold since Nov 2017. The lightweight division is usually the most stack division in any major MMA organisation. In ONE Championship it's no different.
This Oct 6, Malaysian-Kiwi Ev Ting will battle it out against Japanese grappling sensation Shinya Aoki. This was announced earlier as a title eliminator, winner gets to challenge Martin. But now that Martin has vacate, it's left to be seen wheter this can turn out to be a title bout or not. Maybe for interim title. If Martin comes back, maybe he can challenge the title holder to determine the undisputed lightweight king in ONE.
Ev Ting has racked 3 win since he failed to dethrone Eduard Folayang in Apr 2017. As for Shinya, he is also on a surge after moving up to welterweight challenging Ben Askren in Nov 2017, he won twice with a R1 finish. Most recently convincingly beat Thai contender Shannon Wiratchai.

———#WRB———–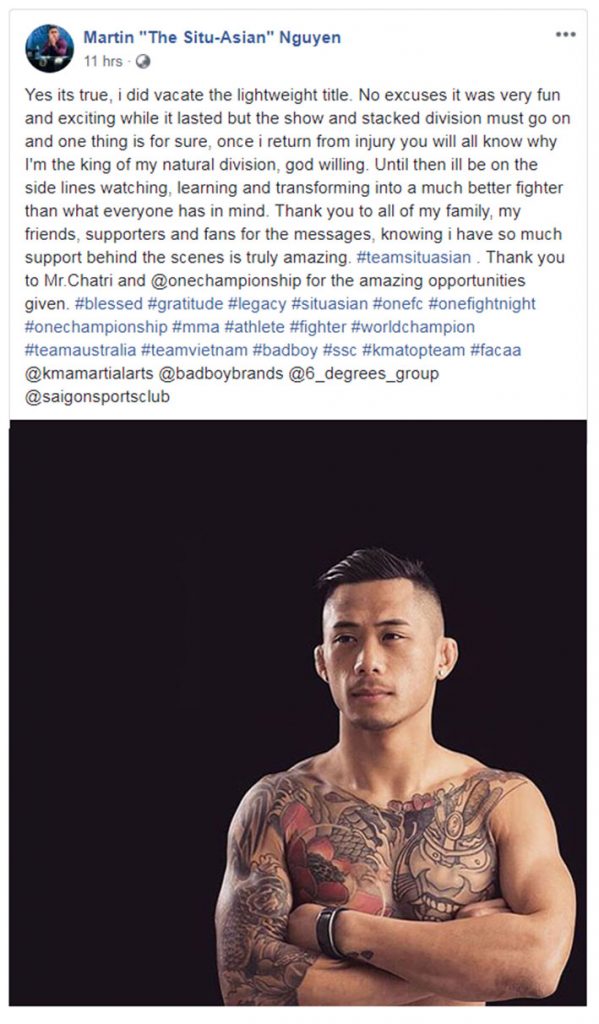 Martin also had release a statement via his official Facebook account. 
"I was wrestling last Tuesday night, and I tore my PCL, MCL – a grade 2 tear – and strained my ACL.

"I don't need surgery, thank the Lord. It's going to be a long process, but I'm further along than I would have expected, so we'll see what happens."
Martin further explained that it could take between 8-12 weeks for his recovery.
He also mentioned that of his endeavor to became 3 weight division champion, the toughest was cutting to bantamweight. When he took on Kevin Belingon, he had to cut close to 7kg in 7 weeks time. It took a toll on his body and he seems to loose the KO power. It's evident in his last two failed attempt in bantamweight.
Although moving up to lightweight is easier, Martin does not see himself fighting in that division again. Vacating the belt due to his injury he said is an honourable thing to do. Again it seems like a subtle dig by Martin to Conor McGregor.
He first did that when he defended his featherweight strap against Christian Lee.
"Ultimately, I went one further than the person who everyone praises." 
subtly referring to Conor. This time Martin reference to Conor that the Irishman didn't defend his lightweight belt, putting on hold the whole division in UFC. He never vacate his belt until he had to be stripped off the title.
Martin adds,
"It is what it is. I had my time in the lightweight division, I had my time in the bantamweight division. 
I'm back to my normal featherweight division, there's no way I'm leaving the featherweight division, ever.
I will gladly take on all the featherweight contender one by one."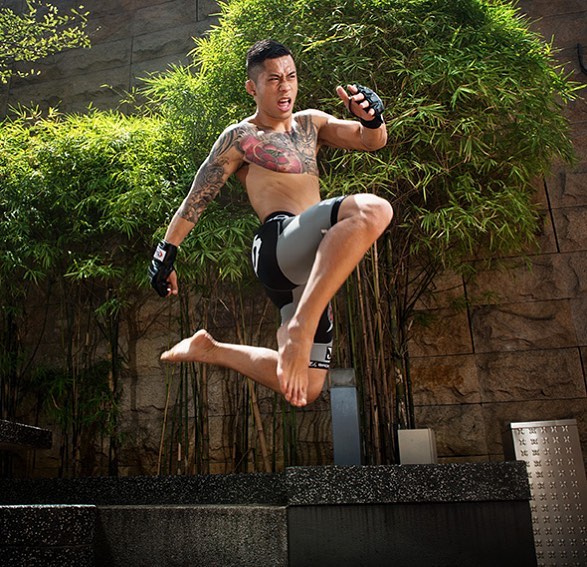 Martin will take his time off to spend quality time with his family, and also bask in the joy of winning the 
Asia MMA Awards
 for Male Fighter of the Year, which was just last two weeks ago on 14 Sept
But also having a close eye on the development & progress of all the featherweight contender.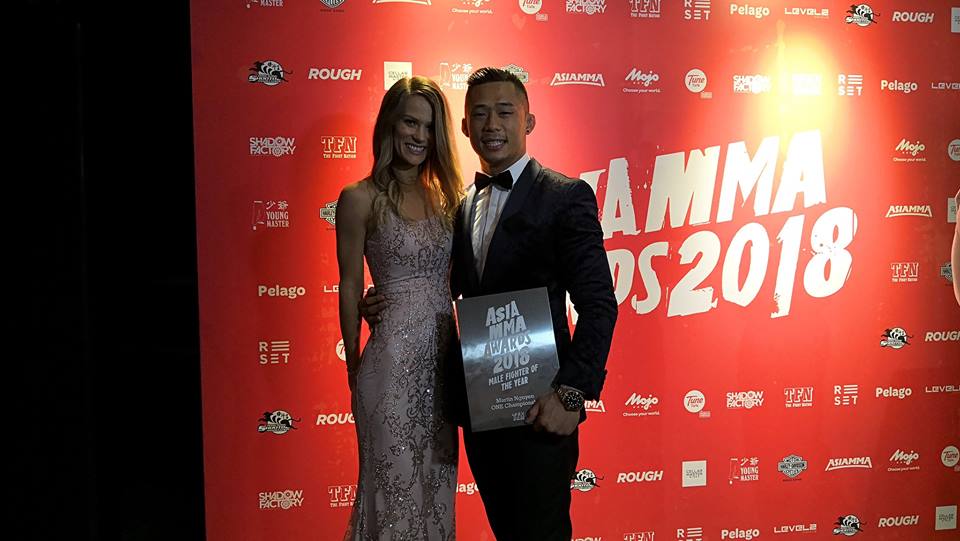 with his wife at the ASIA MMA AWARDS 
  ————-#WRB————-