29 Sept.
The weigh-in for Philipine base Universal Reality Combat Championships (URCC) is done. Tonight's event dubbed URCC Colossal will be at at the Araneta Center,  this is going to be URCC's  biggest fight card with the featherweight title on the line as the main event.
3 times URCC Featherweight champion – Korean wonderboy Do Gyeom Lee will slug it out with Filipino-American Mark "Mugen" Striegl.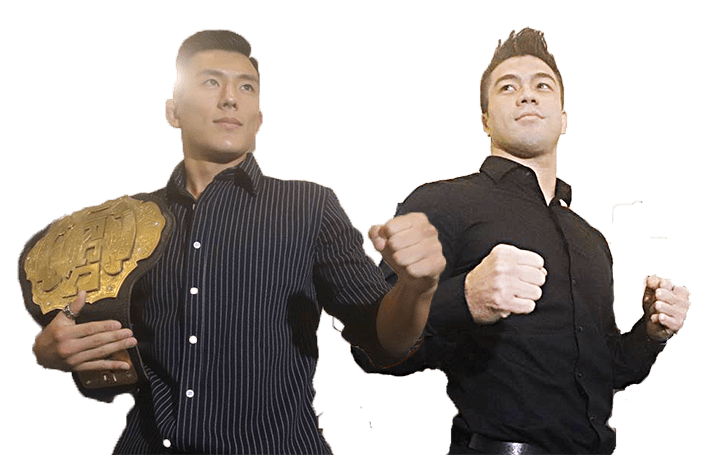 Do Gyeom Lee first fought for URCC in 2015. Following that 1st fight victory he challenge and won the featherweight strap and defended it twice in 2017. In 2018, he moved up to lightweight and collected another convincing win via armbar in R2.
Mark Striegl is a MMA veteran of 17-2-0. He debut for URCC way back in 2011 in his 3rd fight as a Pro. Then left to fight for a number of Asia base regional MMA organisation. Fought against once in 2012, then left to fight in PXC and ONE Championship.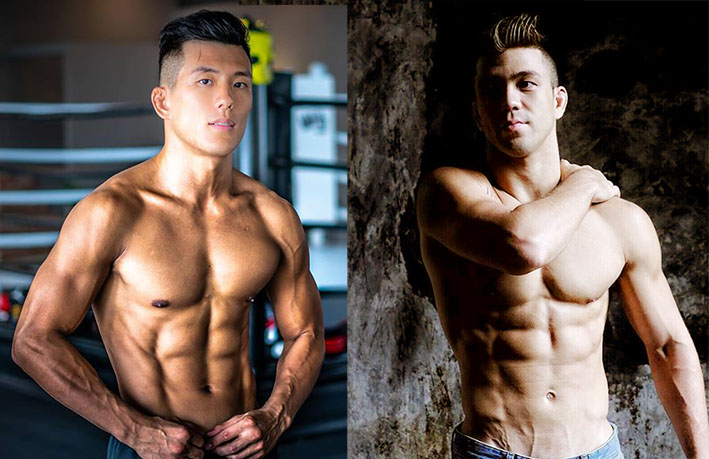 URCC Colossol …will be battle of the 8 packs tonight
He returned to URCC Aug last year, won via submission in R1, in the same cards with Do Gyeom Lee in URCC XXX, where Do Gyeom Lee had the 2nd defense of his featherweight belt. Then in DEC 2017, Mark made a statement by defeated Do Gyeom Lee's compatriot Gi Sung Kim.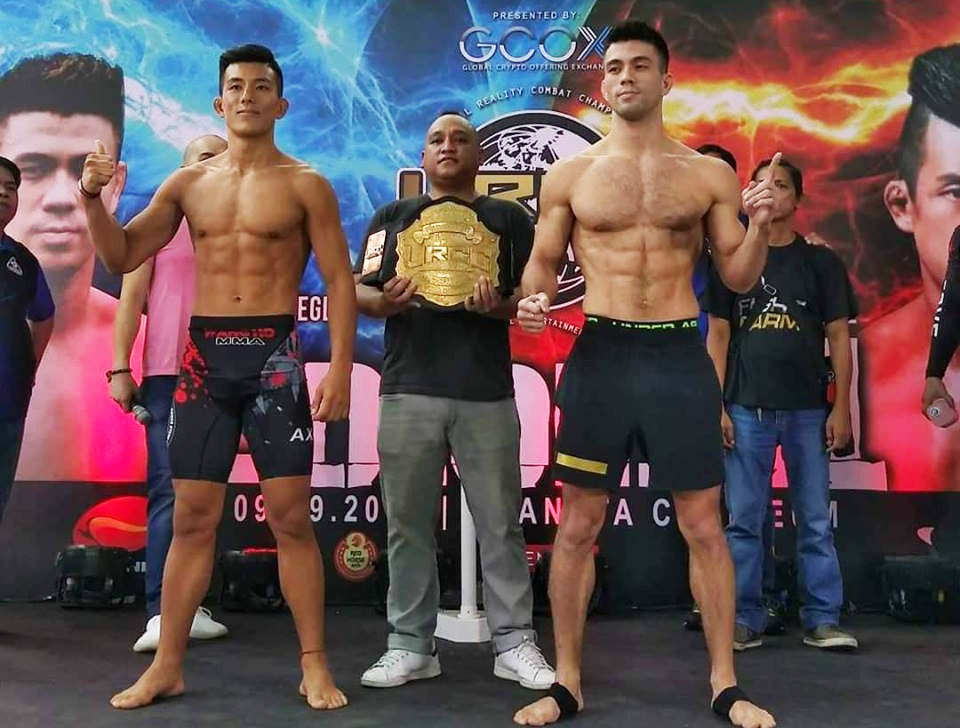 The beef between these two has been building up since they last fought in the same cards in URCCXXX. At the press conference 3 days ago, much trash talk and taunting happened even though it's through a Korean translator. Do Gyeom Lee even accused Mark of being a PED user and challenge him to take a test after the fight.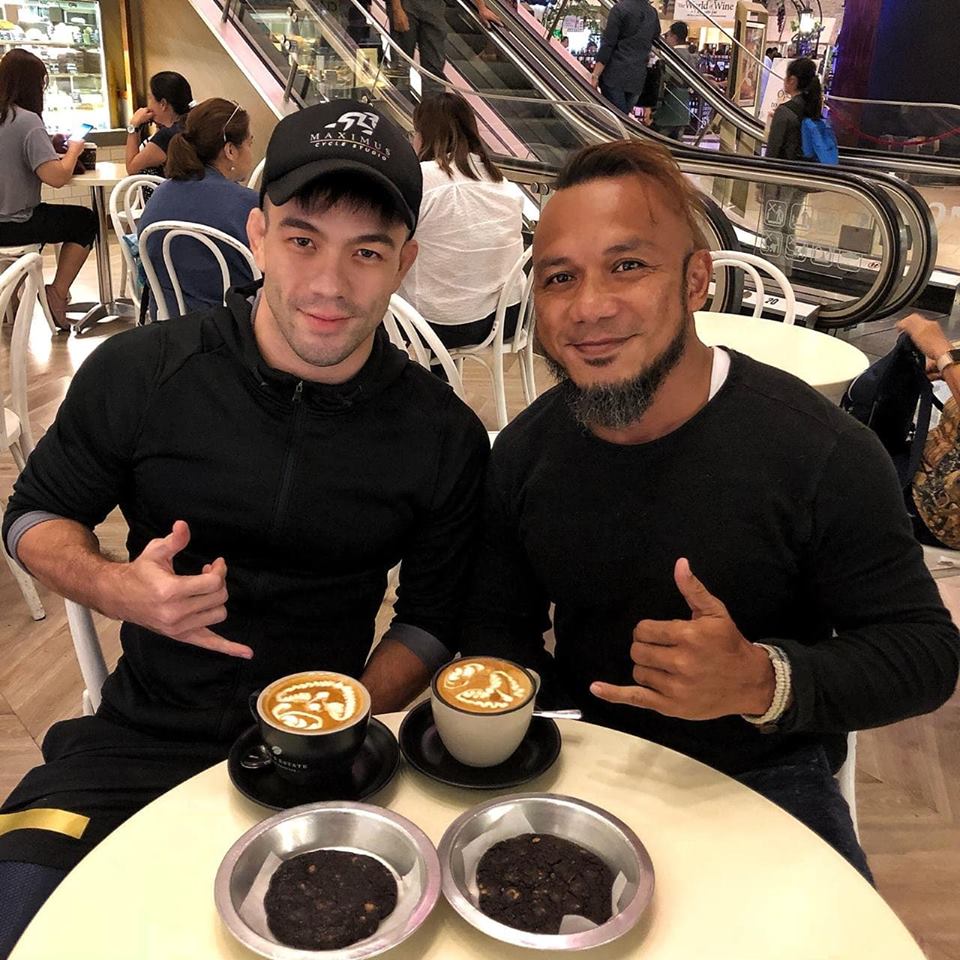 former ONE Championship fighter AJ Pyro of Borneo Tribal Squad will be cornering Mark tonight
Tonight will surely be a super pack night in the Araneta Center as both Do & Mark has huge number of fans in Philipines and around Asia.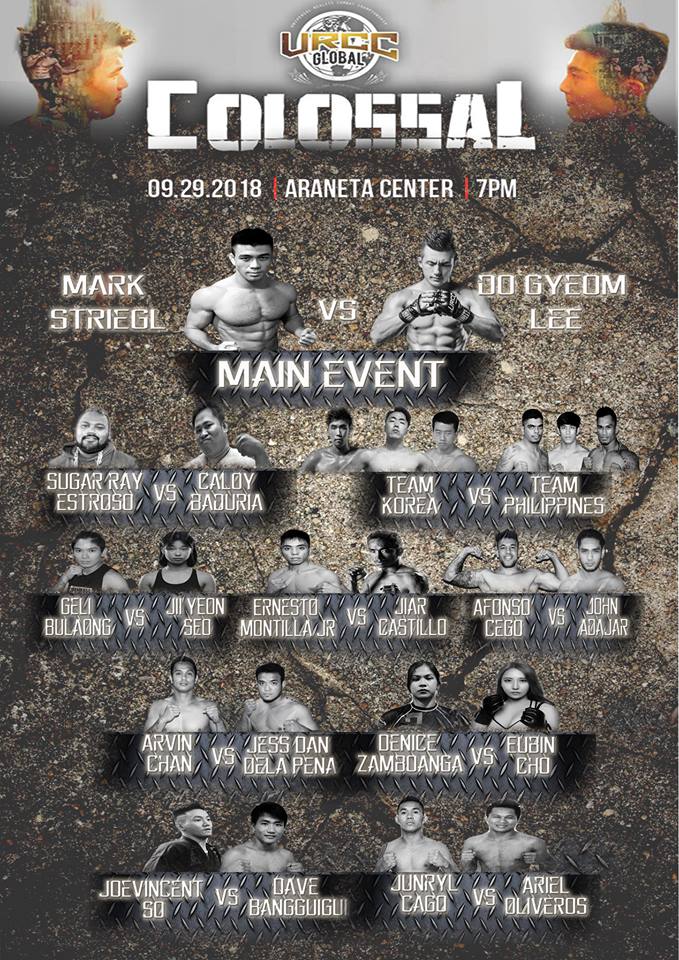 ———–#WRB————-
Also on the line tonight is the Welterweight title.
It will be decided between Philippines' John "Outlaw" Adajar (3-1) and Afonso Cego (2-5) of Brazil. This is a classic match between striker and grappler. Adajar have the edge in the  striking department meanwhile Cego possessing a brown belt in BJJ and a black belt in Brazilian Luta Livre stands to dominate if the fights goes to the ground.
Cego told The Fight Nation
"John is a tall guy who will fall, I believe that this fight will be finished in the first or second round with my victory and me drinking a beer."


————#WRB————
Another very fun to watch and uniquely URCC is the team fight. It's a three-versus-three fight guarantee to be madly entertaining with the chaotic sequence and all out street like brawl scenario. This time it will be between Team Pilipines (Brian Paule, Mark Palomar and Patrick Dos Santos) versus Team Korea (Seung Hae Lee, Bum Suk Jang and Jun Bae Kim).
Take a look at URCC XXX 3 on 3 battle , and you can see how crazy things can get.
———–#WRB———–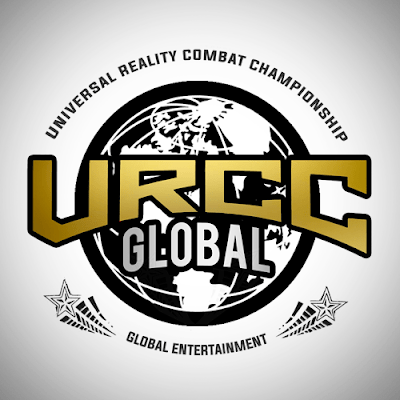 URCC is the 1st MMA promotions in South East Asia founded by Filipino BJJ black belt Alvin Aguilar. Recently It has relaunch itself as URCC Global. Stating it's bigger ambition to grow in Asia and other parts of the world. It has hold events in USA a couple of times before and just last year held it's first event in China.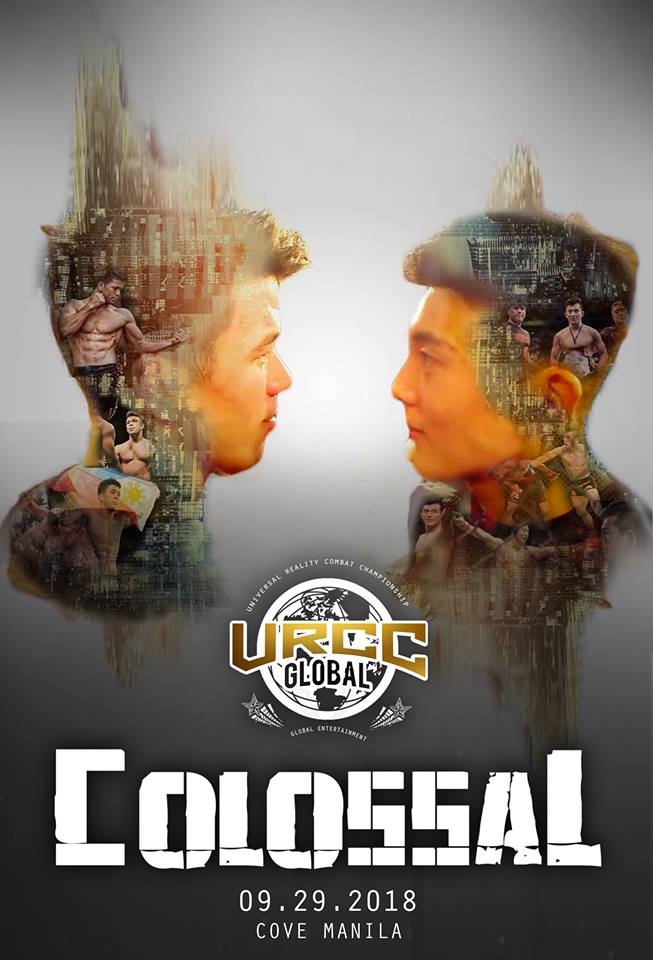 In the press conference yesterday, URCC chairman Arnold Vegafria told The Manila Standard that URCC Global has made inroads in cities and countries outside the Philippines and said the first big URCC event could probably be in Las Vegas, Nevada.
He added that URCC Global hopes to penetrate the Southeast Asian region and forge long-term partnerships with its Asian counterparts, and eventually assemble a contingent of iconic fighters willing to take on their Caucasian counterparts.