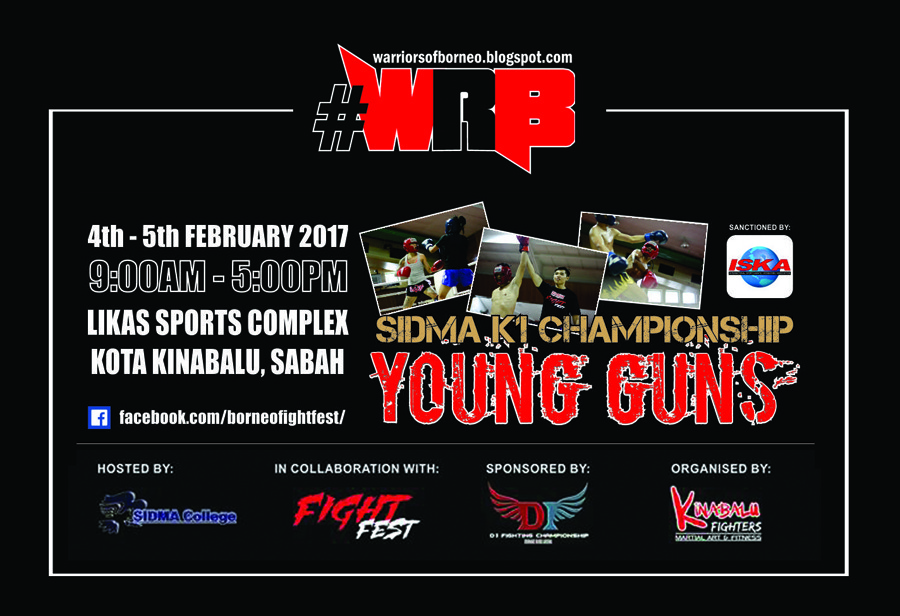 Usually the year end and beginning of the year is a busy time eating, feasting and holidaying…year end most people took leave to enjoy the holidays, Christmas and celebrating the coming of the new year. As we enter 2017, school starts and most people are back into the daily motion of work. Then, eating and feasting again was the main activities as Chinese new year celebration started last week on 28 Jan.
But for some, during the pass few months, it was a time to prepare for battle as they train for their K1 Kickboxing match in Fight Fest. Happening at Likas Sports Complex, this is part of a bigger event which is the UNITAR-SIDMA Sports Carnival. This sports carnival will also feature other activities such as fun run, functional fitness competition, dance fitness and more.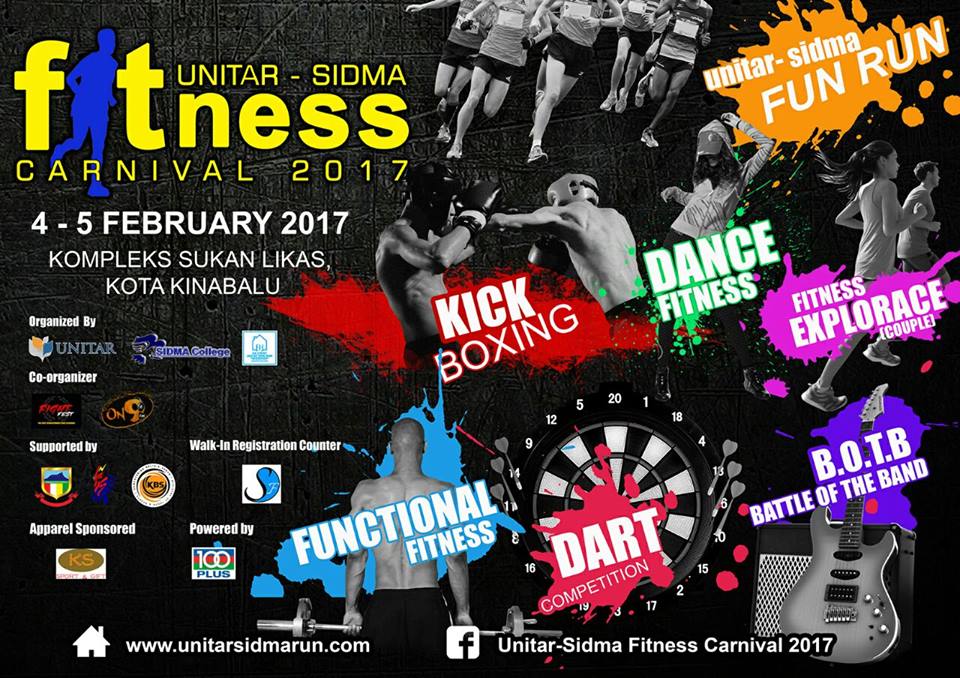 It's going to be a busy martial arts weekend at Likas Sports Complex as Sabah Karate Association is also kick-starting their competition calender with their 16th edition of the Sabah State Cadet, Junior and Under-21 Karate Championship at the Badminton Hall of Likas Sports Complex.
FIGHT FEST – SIDMA K1 Kickboxing Championship is dubbed Young Guns as this is a tournament for fighters with less than 7 fight records and those that has not represented their state or the national team and not for finalist of pass Fight Fest.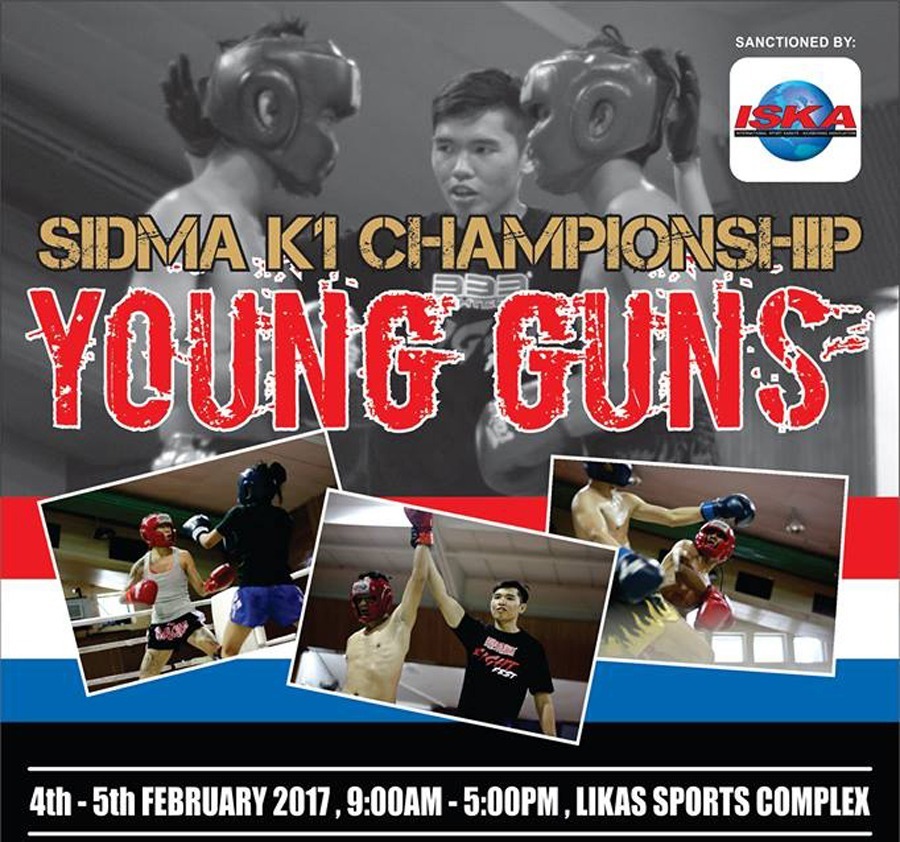 The main objective according to organising chairman Johan Julian of Kinabalu Fighters is to give opportunity for new talent to test their skills, gain experience and ultimately to expose them more in a tournament with level playing field in terms of experience.
2016 was a breakthrough year for Fight Fest as it managed to organised a Martial Art Business Summit, the first of such event in this region and the hugely successful
Fight Fest 3 : Kingdom Comes
which combined MMA, Kickboxing and grappling tournament together with Cosplay and Dance Fitness activities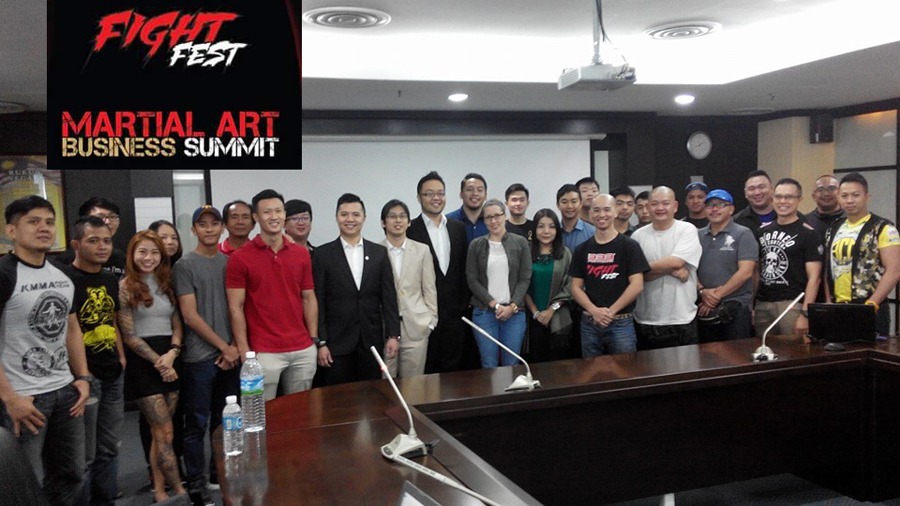 Fight Fest Business Summit speakers and participants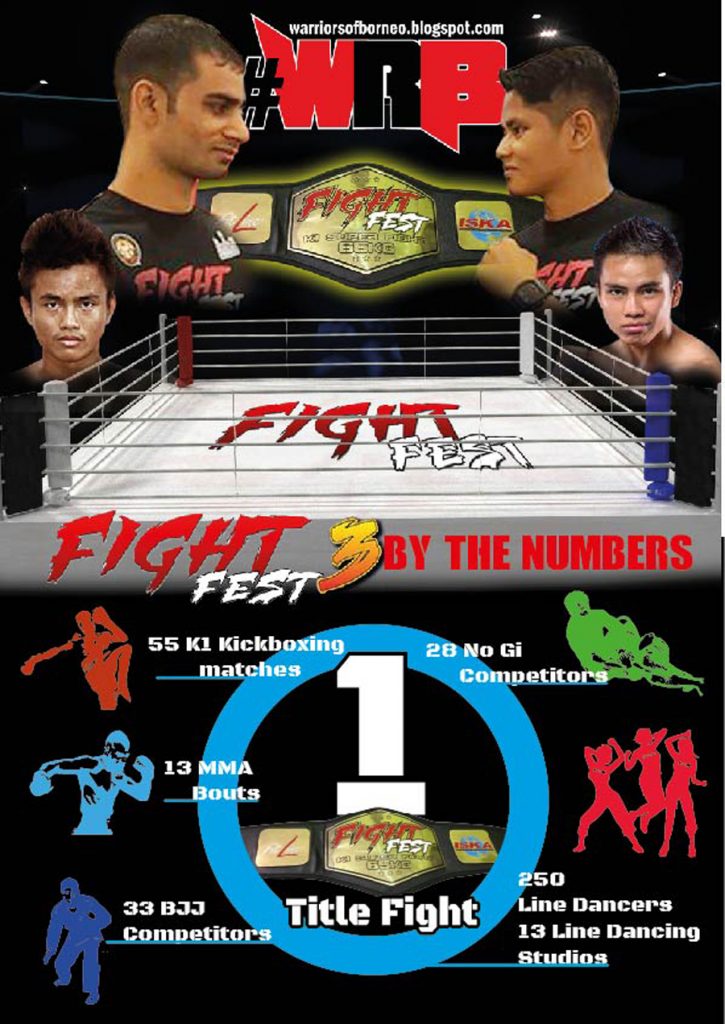 Fight Fest 3…by the numbers
Julian said 2017 will be another exciting year for Fight Fest and this colloboration with SIDMA College is one of the events he has planned to grow the K1 Kickboxing sports among new comers in martial arts.
The ultimate aim is to work with ISKA to make Borneo the power house of K1 Kickboxing in this region. This is will be done with the cooperation with other event organisers such as
STAND
and
Borneo Amatuer Challenge
of Labuan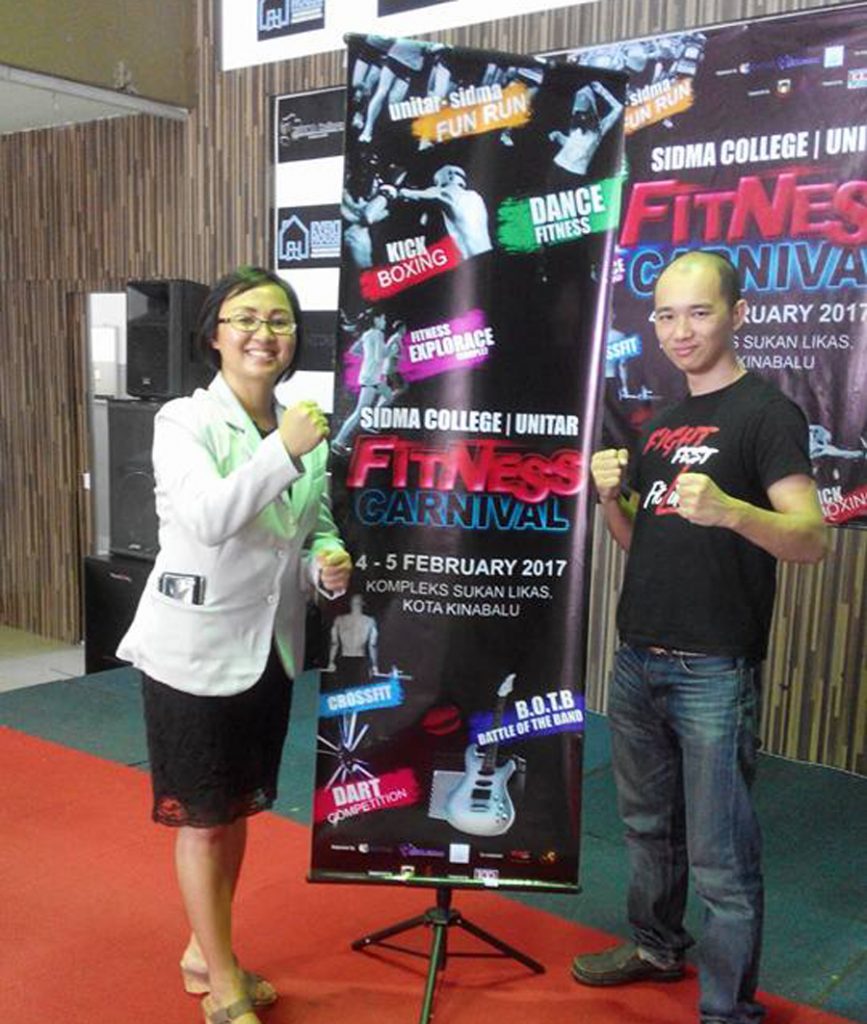 Julian with SIDMA College representative
In 3 Jan, Julian was invited to give a talk on Fight Fest at Webcamp KK ( a gathering of people from various industry and background to share experience and passion on different subjects ). Julian shared with attendees on how he started Fight Fest, the challenges he goes through and the aspiration of one day seeing fighters that participated in Fight Fest making it big in the global martial arts scene.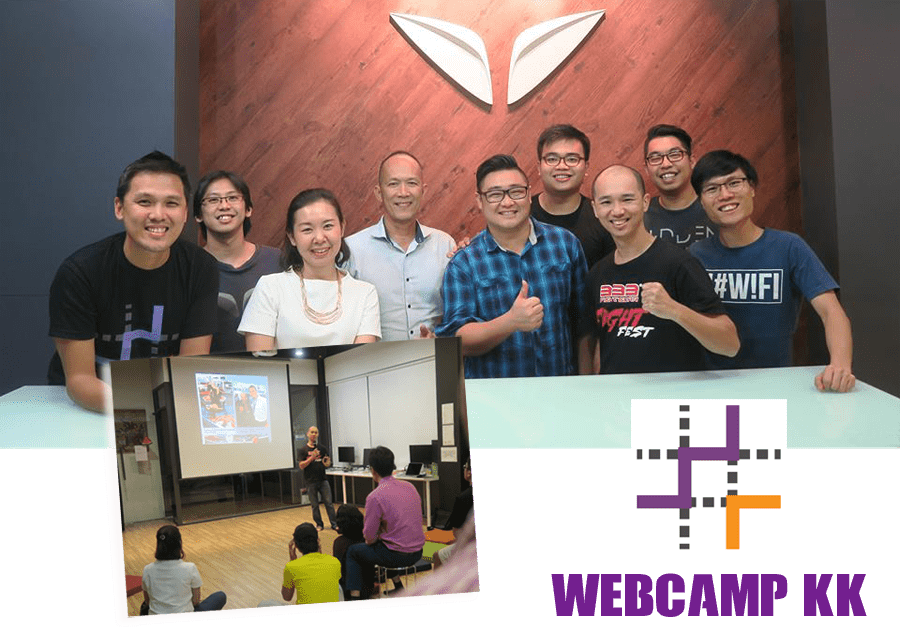 Fight Fest – SIDMA K1 Weigh in was completed on Thursday and 18 categories will be competed. As of Thursday 125 fighters has registered. This is a good numbers despite having this competition just shortly after all the year end celebration and Chinese new year.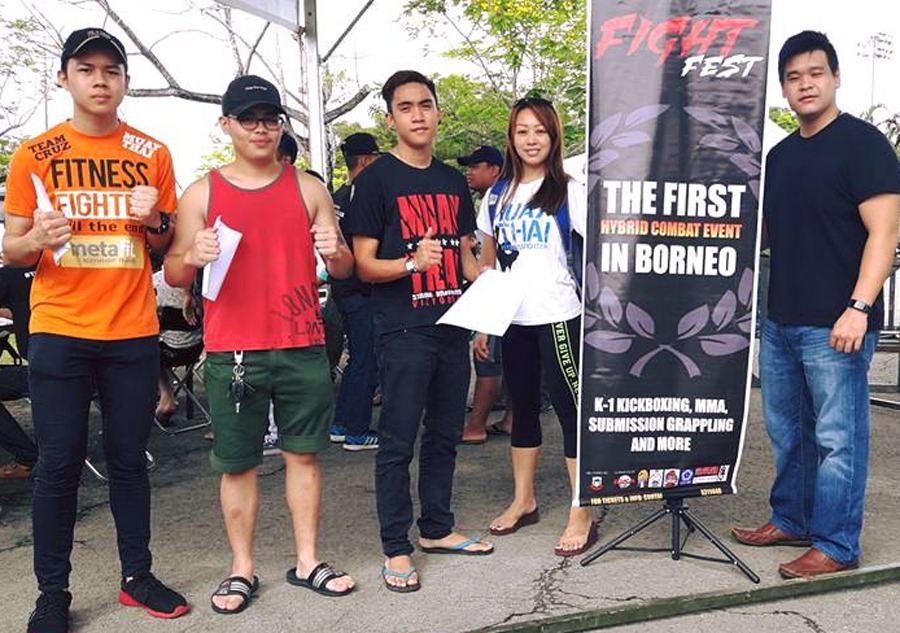 Cruz Fitness team at the weigh in
This competition is sanction under ISKA and ISKA Borneo representative Alvin Chong will be on the lookout for potential talent to be featured in the semi-pro cards of the National K1 Tourney schedule to be held at the end of the year.
Come and join in the fun at UNITAR-SIDMA Fitness Carnival and do drop by the boxing ring to watch great Kickboxing action. Worry about parking? Call for GRAB ride and reduce your headaches.
Warriors of Borneo wishing all the fighters best of luck, fight hard, fight smart, fight with all your heart!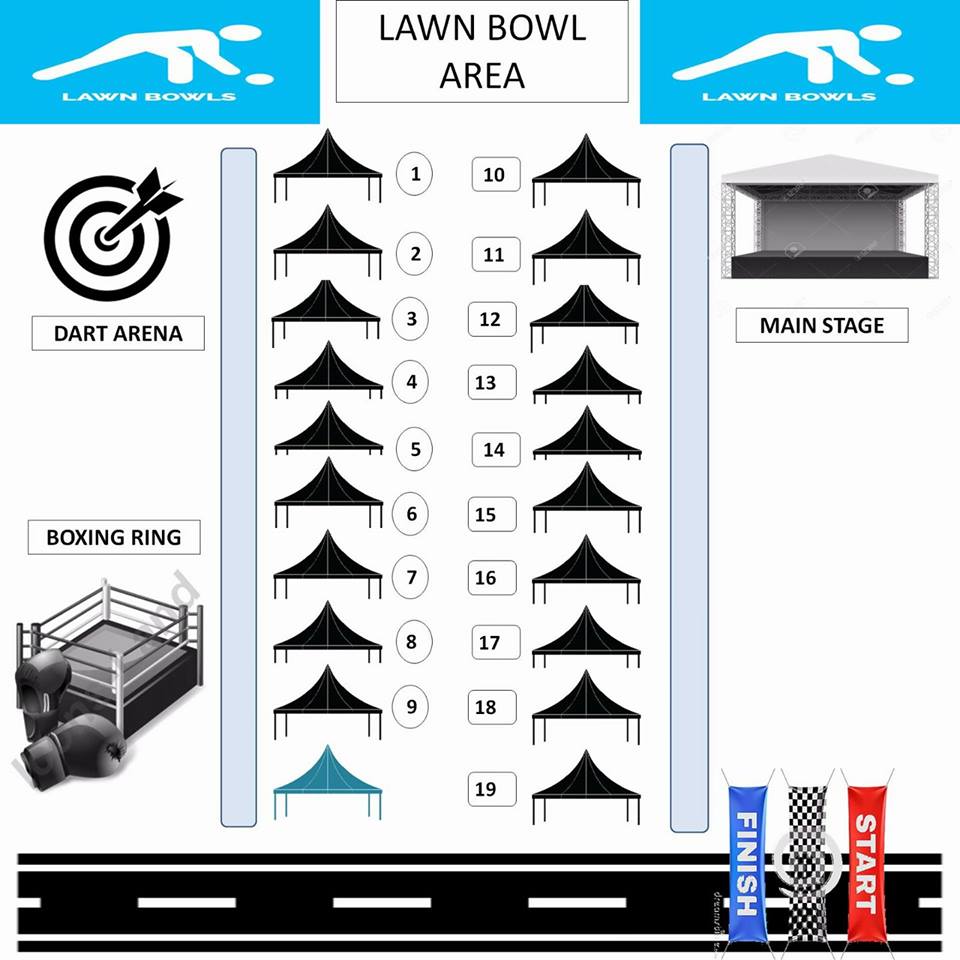 Layout of the event. Located at the Carpark to the jogging track , Likas Sports Complex