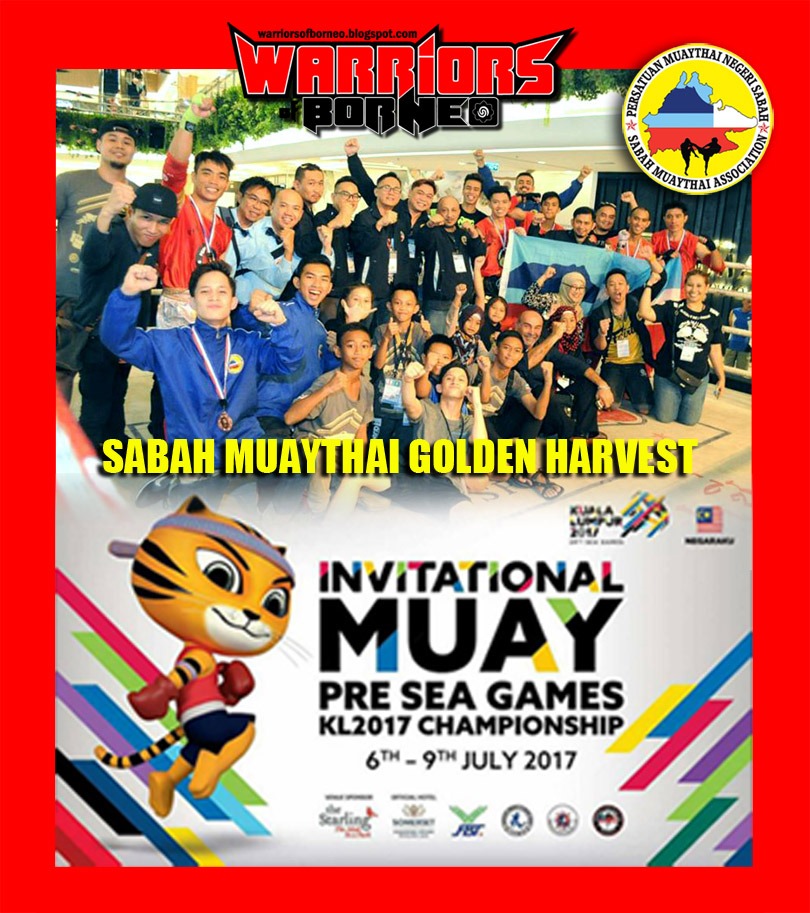 The week of 6-9 July 2017 was certainly memorable for Sabah Muaythai. That was the week when 3 Muaythai Championship was organised by Muaythai Malaysia was held at Starling Mall, Damansara, Petaling Jaya….namely; National Muaythai Youth Championship, National Muaythai Team Championship and Invitational Pre SEA Games Muaythai Championship.
Sabah harvested 8 gold medals! This was a huge unexpected success according to Sabah Muaythai president, Hj Nazri Razak, as they only set a target of 2 gold. Aside from the 8 gold, the Sabah team also brought back 4 silver & 3 bronze.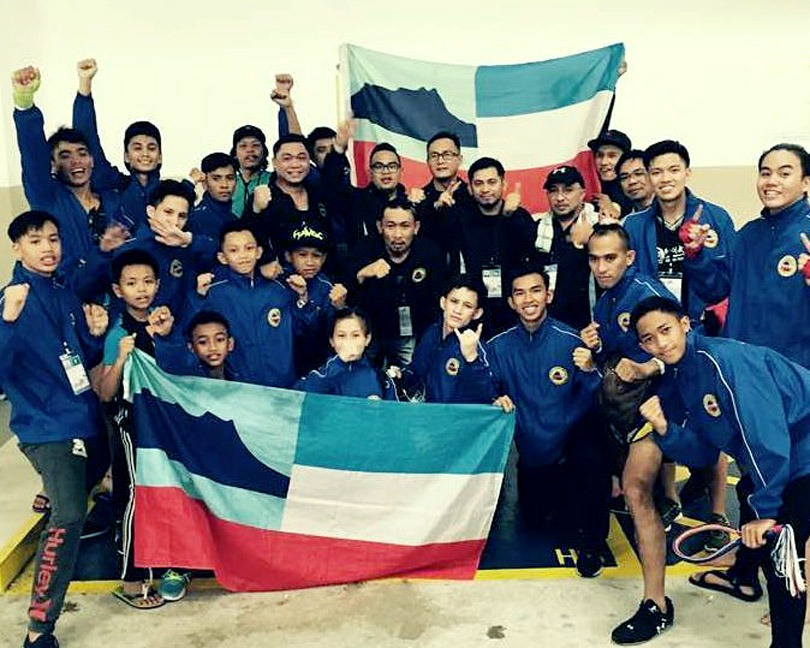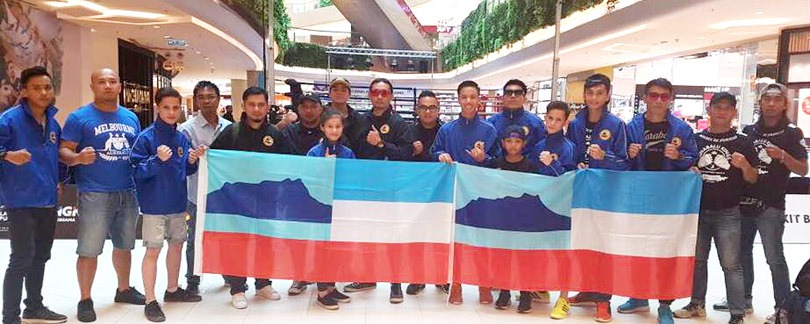 The Sabah team was lead by:
Chef de mission : Ir. Hj. Nazri bin Hj. Ab Razak
Team Manager: Maman Ajmain
Technical Chief: Reza Readwan
Coach 1: Rayner Kinsiong
Coach 2: E. Rudy bin Edip
Coach 3: Hamzah bin Hassan
Below is the medal tally from the Sabah Team.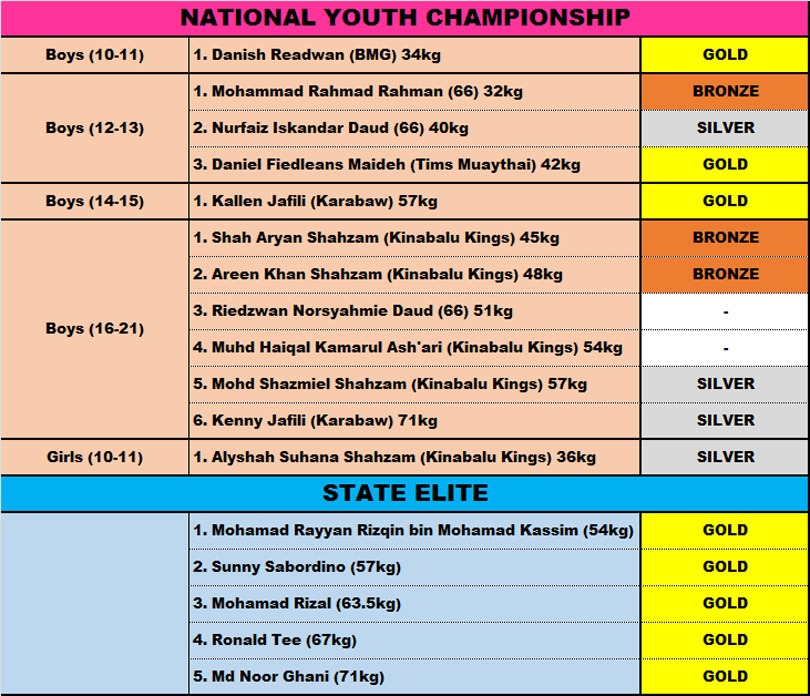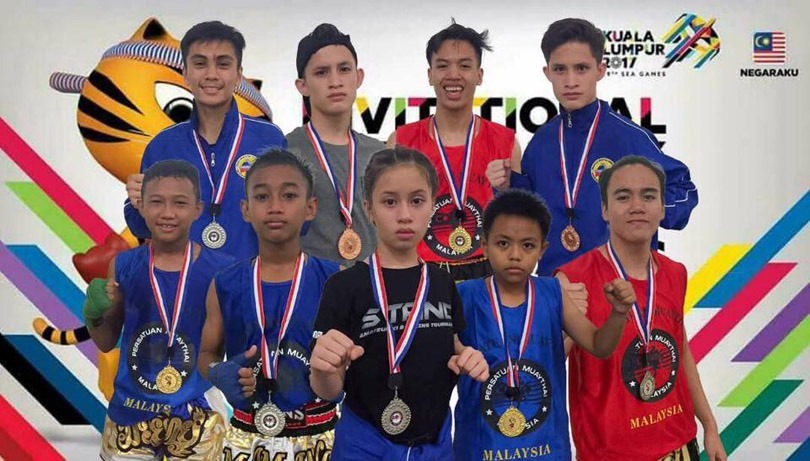 Sabah Muaythai Youth Team – the next gen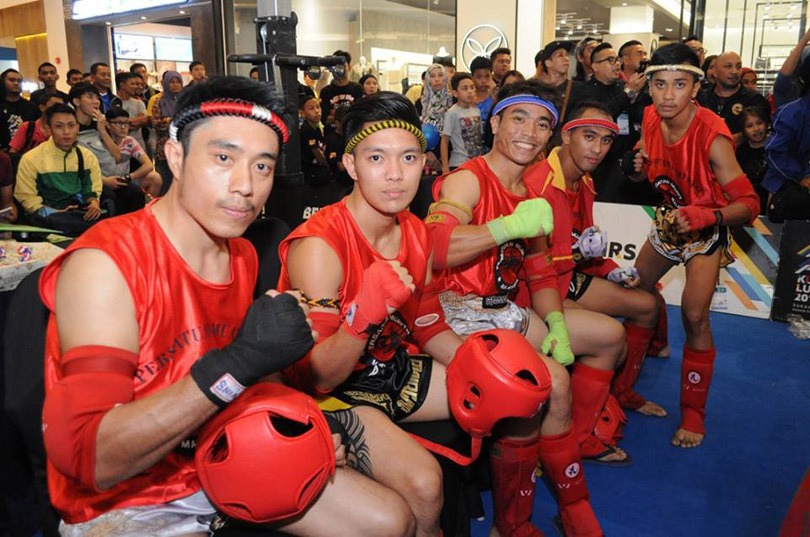 The dashing assasins! Sabah Muaythai Elite Team…
According to Hj Nazri, this success follows the success of retaining the Borneo Cup in early May. This results was also the fruits of various program & tournament Muaythai Sabah has put in place this pass few months since 2016, such as Inter-Club, Inter-District and most recently Muay Fight Night ( in collaboration with Team Karabaw ).
These tournaments was to unearth new talent and develop the existing talent further so that Sabah can produce more elite  Muaythai athletes.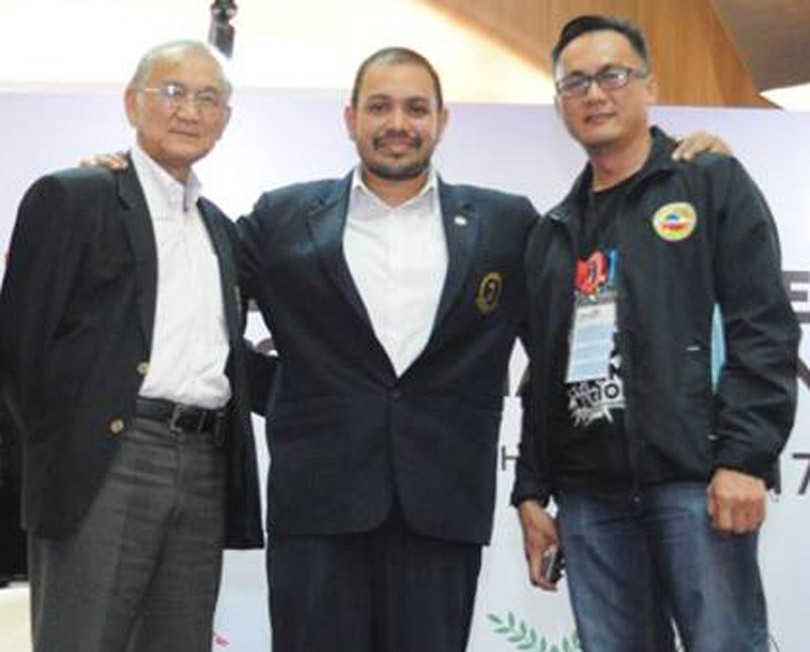 Standing tall for future of Muaythai in Malaysia and Sabah. ( L to R) Presiden IFMA Dr. Sakchya Tasuwan. PMM Dato' Paduka Muhammad Shahnaz. PMNSabah Ir Hj Nazri.  
Hj Nazri also said much of these successes also owes to the team work, planning and hard work put in by Muaythai Sabah commitee and the commitment and support from all the state athletes and coaches.
Working closely together with Team Karabaw, Muaythai Sabah will conduct a Muaythai camp in August to further strengthen the Sabah team. According to coach Rayner Kinsiong, work on the camp is underway currently.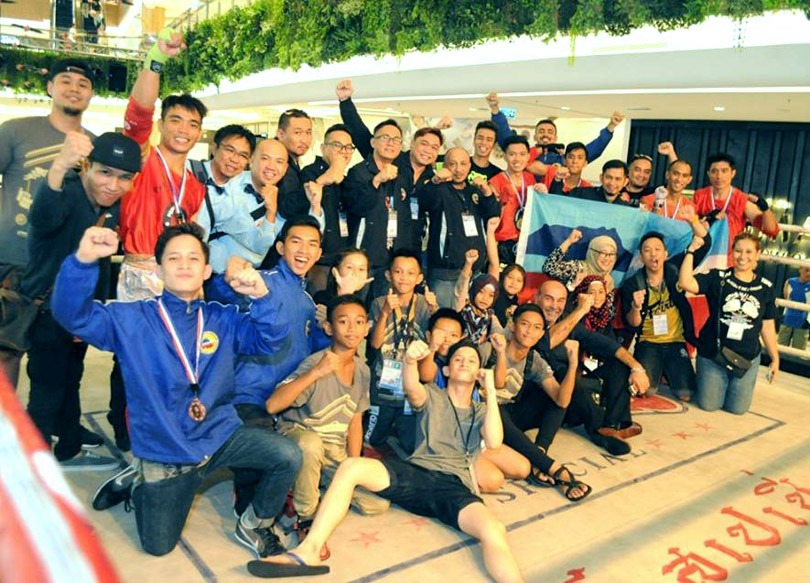 When completed it will serve as a one stop training center focusing on Muaythai with strength and conditioning area. The camp will also be able to cater for live in as it will be equipped with full hostel facilities that can accommodate 20-24 trainee at one time.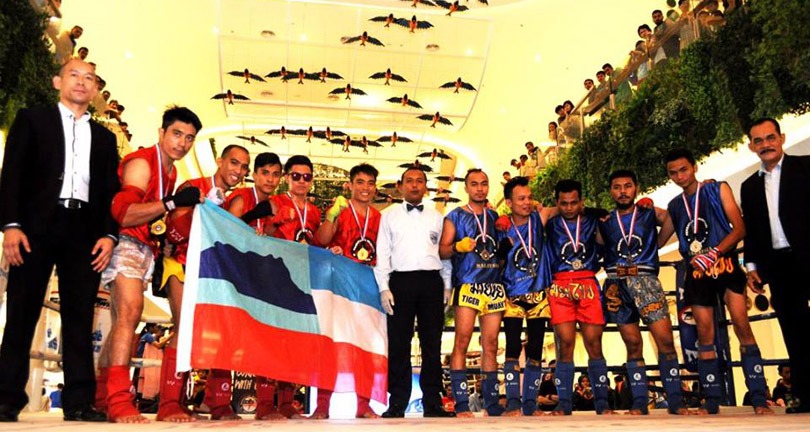 Sabah Elite Team emerged victorious as the Champion vs Negeri Sembilan 
Hj Nazri was also particularly very proud of this Sabah team as they display good discipline, courteous, punctual and help and support each others.
According to Muaythai Sabah vice president, Maman, from their National Youth Championship team, Sabah will be sending 7 officials and 6 athletes representing Malaysia to participate in the upcoming World Youth Muaythai Championship in Bangkok, 3-11 August.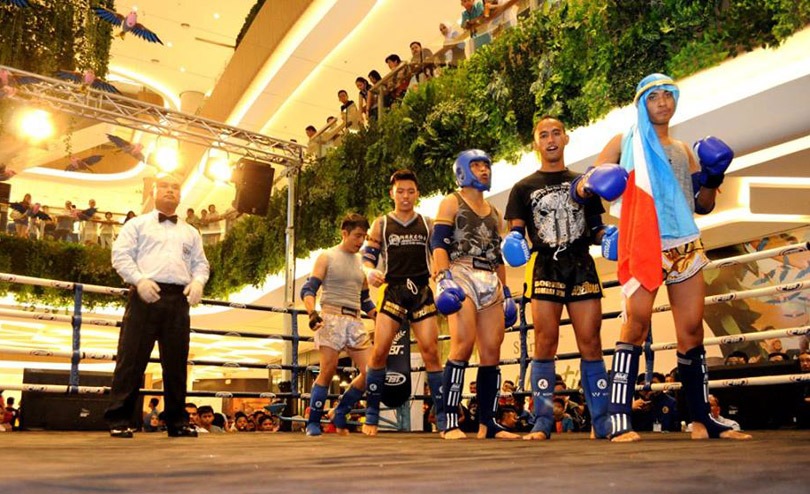 Multi racial, multi religion, multi background…but 1 Sabah Team. Team Elite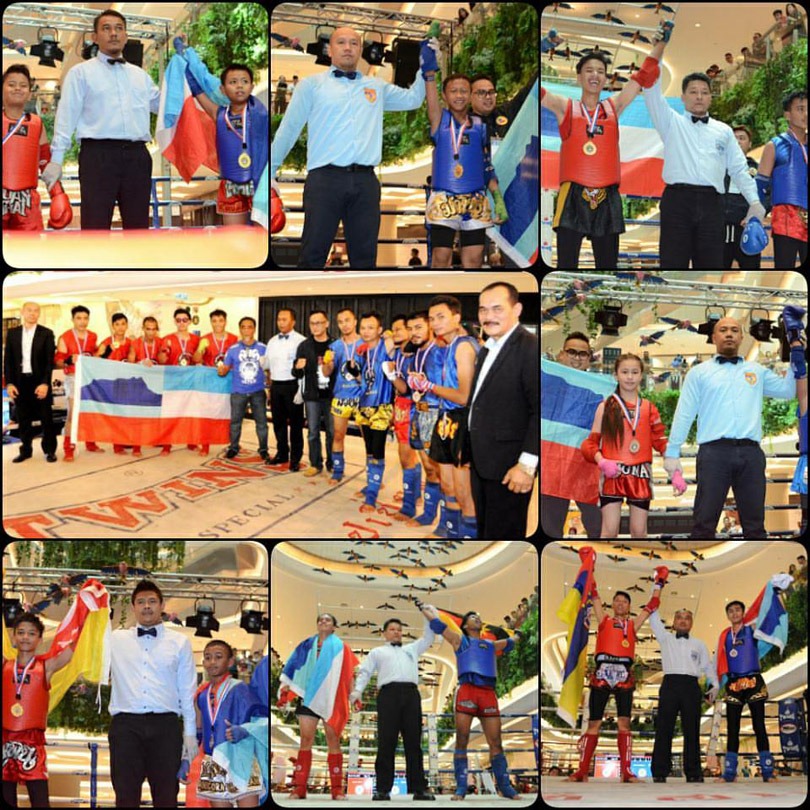 This National Muaythai Youth & Team Championship and the Invitational Pre SEA Games Muaythai Championship, was organised by Muaythai Malaysia as a preparation for the SEA Games in Kuala Lumpur in August.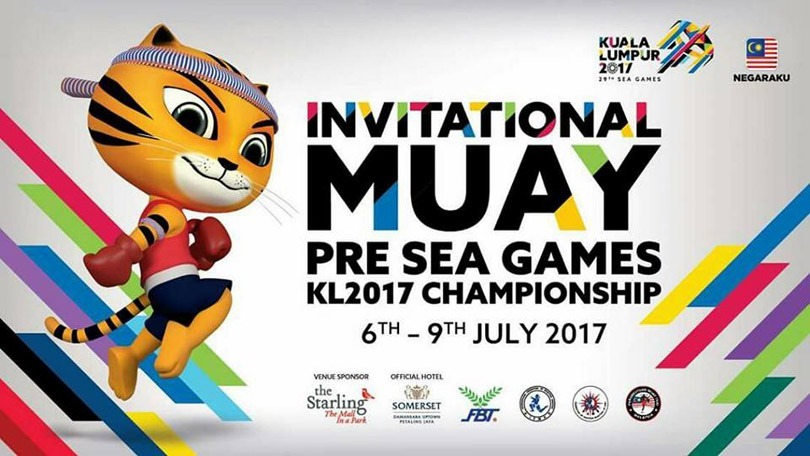 From this National championship, officials can be trained and get some learnings so that in terms of management, organizing and operations  during SEA Games, will be smooth.
This event also makes Malaysia the first country to use the IFMA ( International Federation of Muaythai Amatuer ) computerised scoring system in a local national level event. The system was created in 2014 and in the pass has been use only in World and Asian level championship.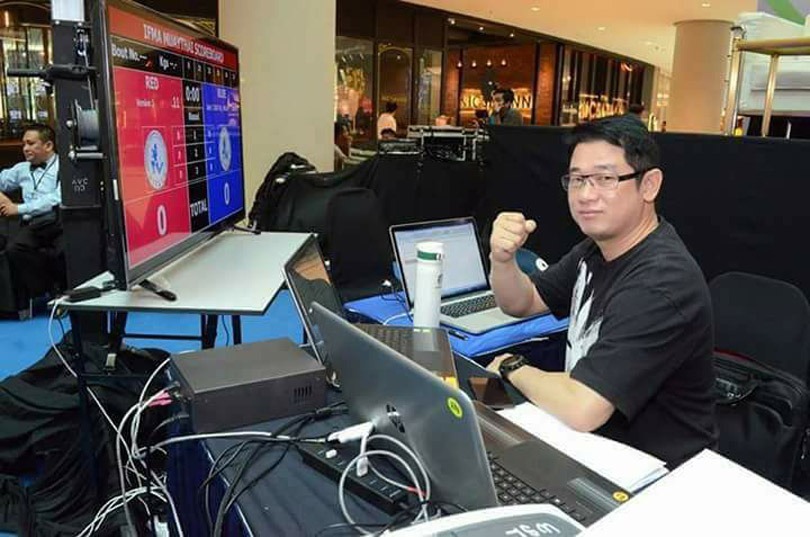 All system go!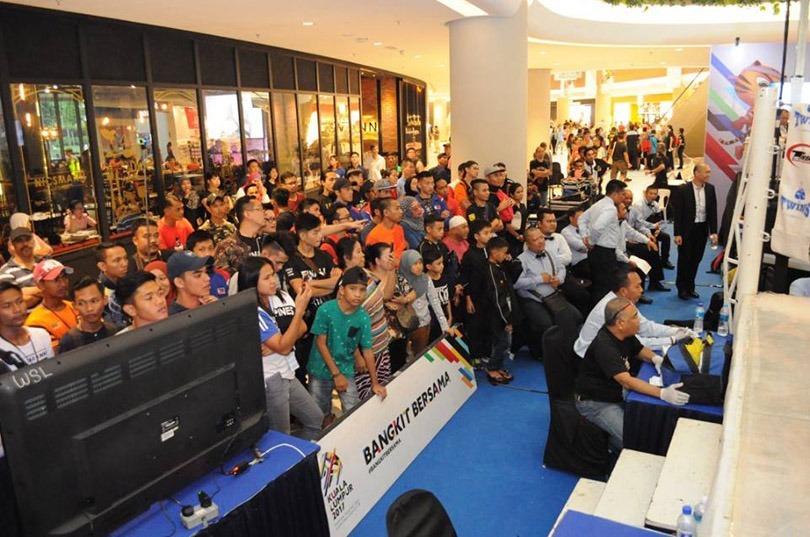 Huge supportive crowds at Starling Mall, Damansara PJ
In the National Youth Championship, Selangor sent the biggest contingent. They were able to bring home the most gold and accumulate 119 points to emerged as overall champion. Followed by Negeri Sembilan with 78 points and Johor closely behind with 74 points. Sabah was eighth with 25 points out of the total 15 teams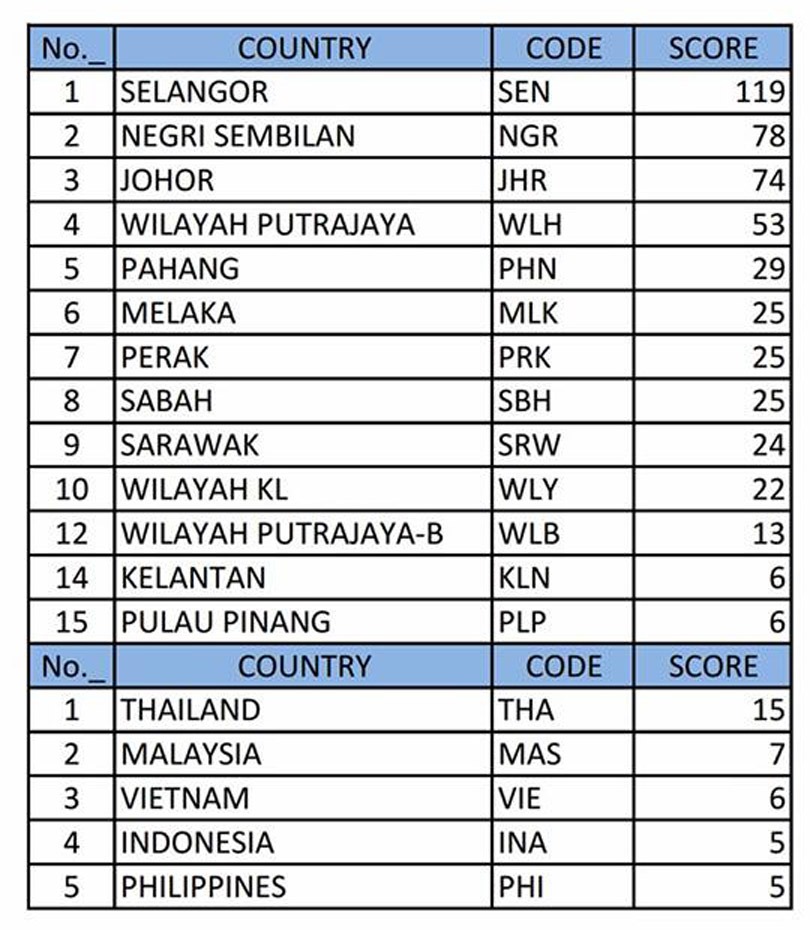 As for the Pre SEA Games Invitational, Malaysia sent their backup squad and managed to secure second position with 7 points behind Muaythai powerhouse Thailand with 15 points.