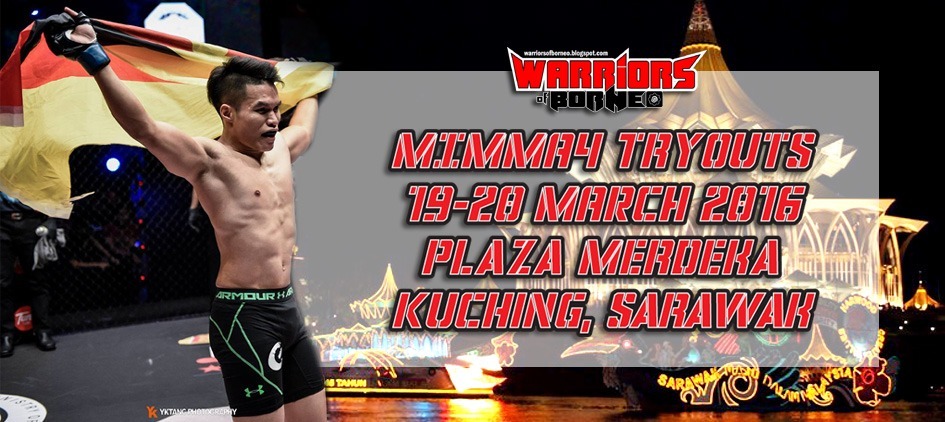 Jace pix by YK Tang
After 3 trail blazing tryouts in Penang, Kota Kinabalu and Johor Bahru, MIMMA Tryouts is on its 4th stop coming this weekend 19-20 Mac 2016. Coming to Plaza Merdeka in Kuching, Sarawak. Sarawak is a treasure-trove for martial arts talent. In MIMMA Season 2 , Stephen Onn Jenggieng was the grand finalist for middleweight. Last year saw Sarawakian had a field day when 3 of them enter the grand finals of MIMMA3. Melvin Kho ( welterweight ), Joanna Yap ( female MMA ), Jace Law ( lightweight ). Joanna and Jace went home with the championship belt and if you count Ahmadjon Karimov of Tajikistan who studies in Kuching at that time winning the foreign pride championship belt, it shows that the spirit of the headhunters warriors are strong here.
One of the high lights of MIMMA3 Grand Finals was the lightweight fight of Jace Law vs Muhd Hasrul. Going against Hasrul, MIMMA Season 2 champion was certainly intimidating as Hasrul is known for his heavy hands, but Jace came into the fight with bombs of his own rights. The fight was a slugfest with Jace coming out victorious by knocking out Hasrul at the closing seconds of round 1.
Warriors of Borneo caught up with Jace to recall the eventful night in October 2015. Catch the video of the fight here. And you can read more about Jace's from my previous posting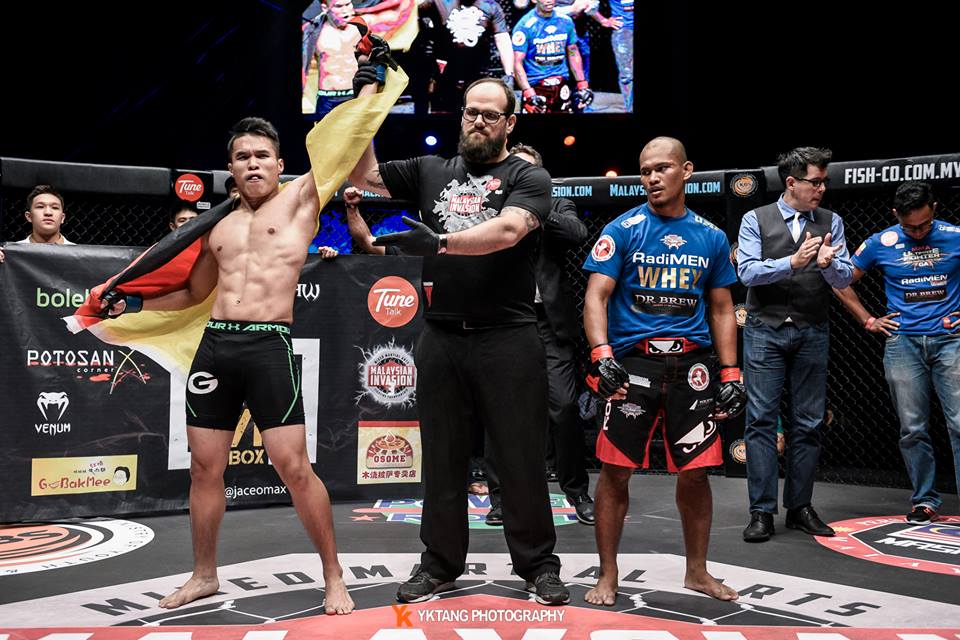 Pix by YK Tang
Tell me about the fight. What was in your thoughts stepping in the cage & looking at Hasrul across the cage?
Surprisingly, I wasn't nervous at all. My thoughts were basically telling myself "Wow! This is it! The big stage! Don't screw it up!"
My coach Matt Pellino telling me, "You got this!" helped boost my confidence even more coz he knows what he's talking about.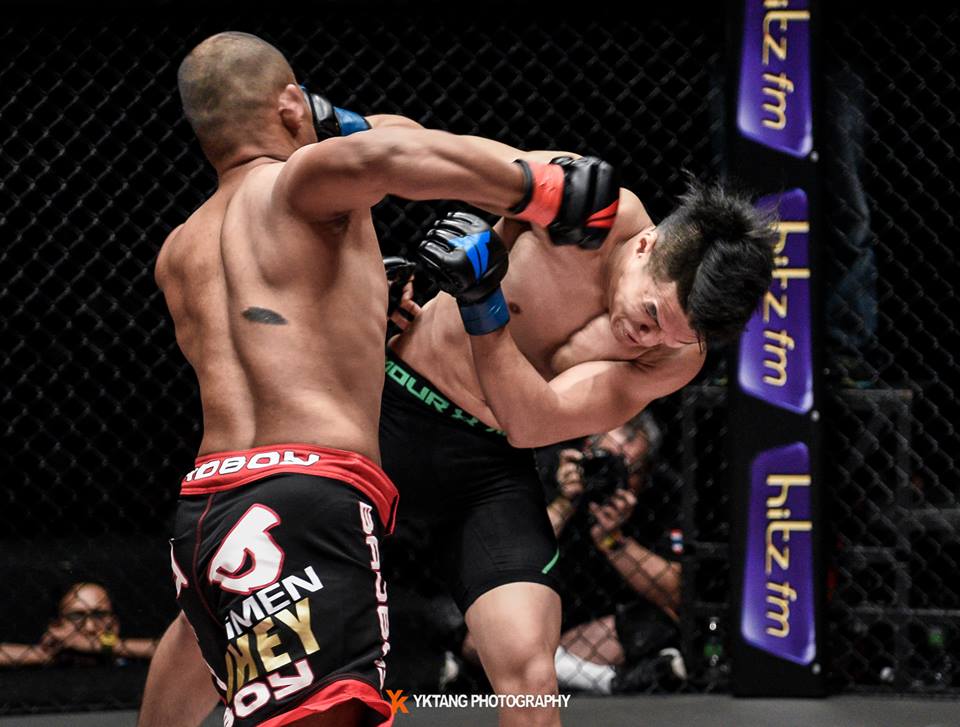 Pix by YK Tang
You initiated with a jab and immediately duck under his hard right, did you see that coming? Did that hit you?
I knew coming into this fight that I had to be cautious of his right hand. I think he caught me only once on my forehead. Other than that I pretty much controlled the fight with swift combos and footwork.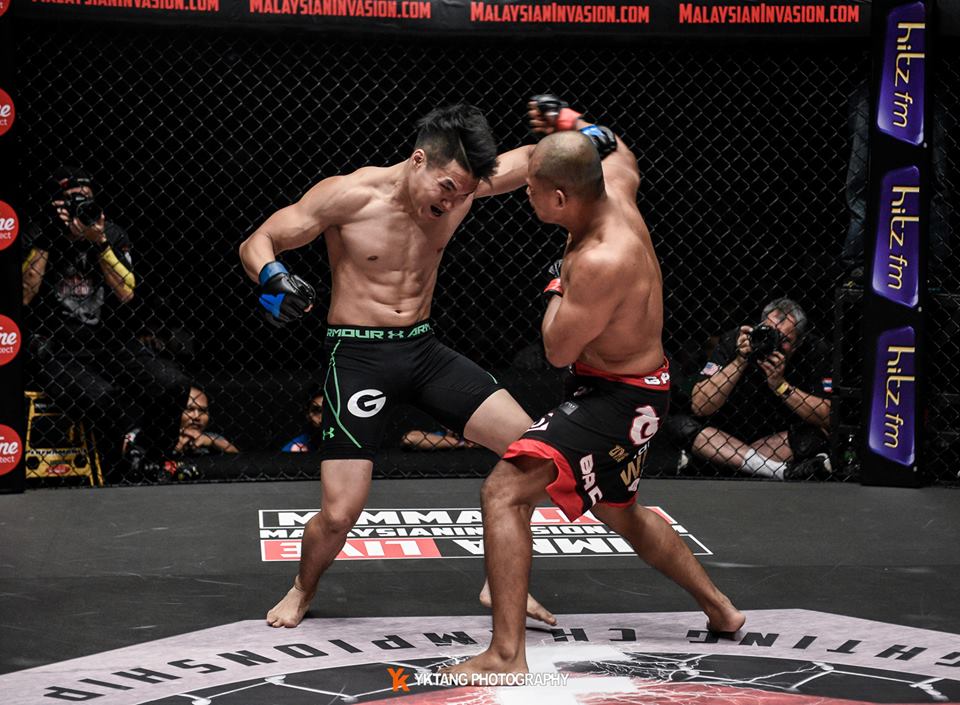 Pix by YK Tang
You hit him with two rights and the 2nd one floored him, did you practice that in training?
Yes I worked that combo a lot. My favorite counter against someone who's charging forward.
Did the lost in Jesselton Fight League 2015 fuel your desire to get the MIMMA belt?
Definitely! I still remember that night after the fight…my team mate Ahmadjon also lost his match and we were so down. We couldn't really sleep. I remember telling him we'll get those MIMMA belts. Fast forward a few months… Jon and I are MIMMA champions. It all worked out as planned.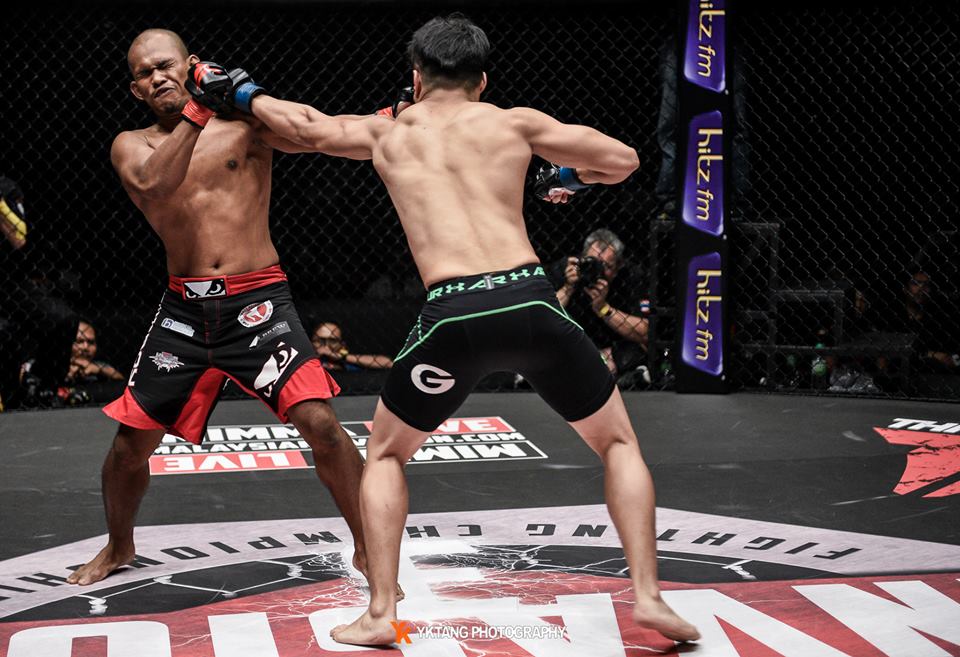 Pix by YK Tang


So what is next after achieving the MIMMA3 glory?
Can't really say for now. I'm keeping my options open.


How did you celebrate the win?
Sleep! Fight week leading up to the fight was exhausting to say the least!


Looking at ONE Championship: Tigers of Asia ( OCT 2015 ) the night before MIMMA3 grand Finals, where Peter Davis & Ann Osman got KOed by foreigner, do you think we Malaysian are on par with them?
Yes of course. Malaysian fighters have come a long way. Everyone suffers a loss once in awhile, the important thing is to bounce back from it and come back stronger!
How do you train for the knockout power of JKO? ( what type of strenght & conditioning do you do to get this?
Its all in the hip 😉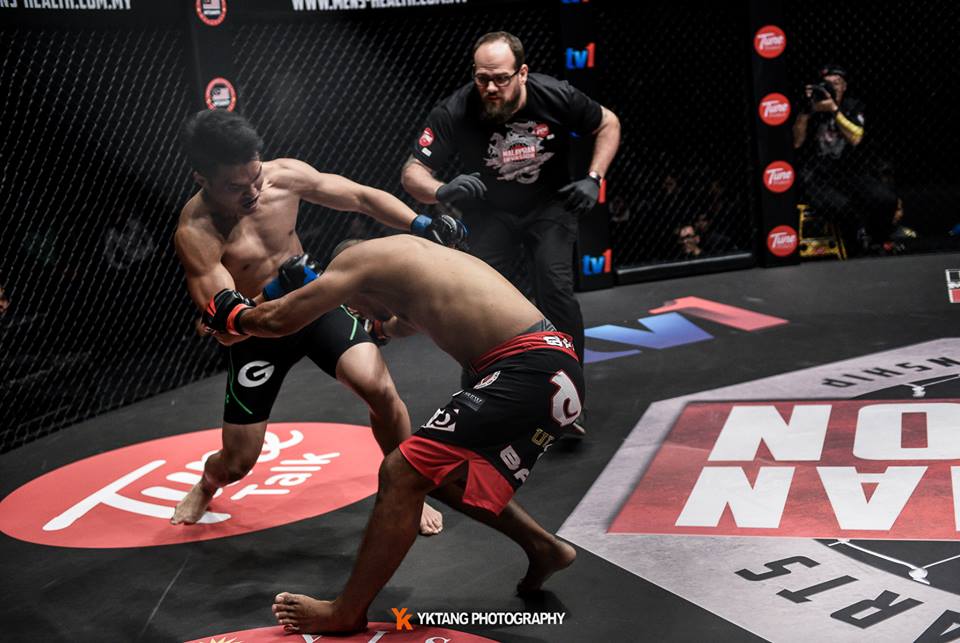 Pix by YK Tang


Have you got any offer yet from other MMA promotions to fight Pro?
Can't say that I have.


What do you think of the overall quality of fights in the MIMMA3 Grand Finals?
Most of the fights were good. My personal favorite was Gino vs Melvin ( welterweight ). Nobody knows how close these 2 have become with each other since our training in Tiger Muaythai Phuket. The sportsmanship was awesome to see from both sides. They are funny guys outside, but warriors in the cage.


What's your opinion on the No-Contest decision for the Bantamweight fight?
Well it is what it is. We gotta respect the decision of the MIMMA officials and judges.


Finally who do you wanna thank for the win
Gymbox, Sean Wong. Coach Matt Pellino, Muay Thai Trainer Ncedo Gomba, S&C Trainer / Team Mate Stephen Onn, my fight team Aaron Lo, Melvin Kho, Tsan Nieng Khai, Ahmadjon Karimov and Aaron Tan. A few Gymbox Fight Club members who helped me during my training camps. My family especially my mom, my friends and last but not least my girlfriend who's always been there for me.
Jace's team mates from Gymbox will be at the tryouts, at Plaza Merdeka Kuching this 19-29 Mac,to make an impact.
Jace Law himself will be there too to encourage and motivate new comers at the tryouts.
Catch him with his shiny MIMMA3 Lightweight champion belt.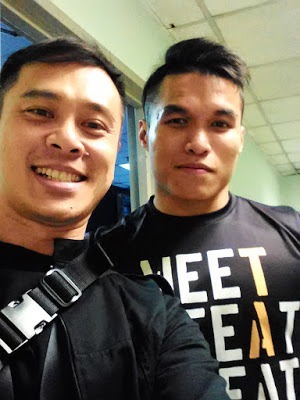 me with the Champ