Superfight of Rayner Kinsiong from Sabah vs Mikael Sjogren of Sweden.
Great fight expected from this match up.
Rayner Kinsiong is a well know martial artist from Sabah. He is a ex National Karate champion and a ONE FC MMA fighter. Rayner also is the head coach for Team Karabaw. The gym he set up has grown leaps and bounds with few branches set up outside Kota Kinabalu.
This is actually Rayner first muaythai fight. He was schedule to fight at D1FC – Rise Above the Rest in June but due to technicalities it didn't materialised. So he is definately itching for a fight as after all the training and preparation, he needs to let it all out.
Mikael defeated Rayner's student Syafiq Akmal in the last D1FC – Rise Above the Rest.
So Rayner will be out to show what the master knows best.
Rayner is a busy man. Aside from being occupied by organising Jesselton Fight League ( the 1st MMA tournament in East Malaysia ), he also need to lead & coach his Team Karabaw students that qualified for MIMMA 3 Semi Finals this weekend. He also just got married in early July. Plus the attention he has to put in looking after the expansion of his gym. That really is a whole load of stuff, not counting his own traning for this fight.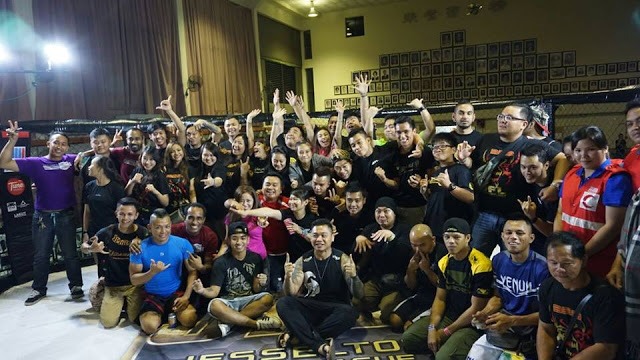 Rayner and the competitor at JFL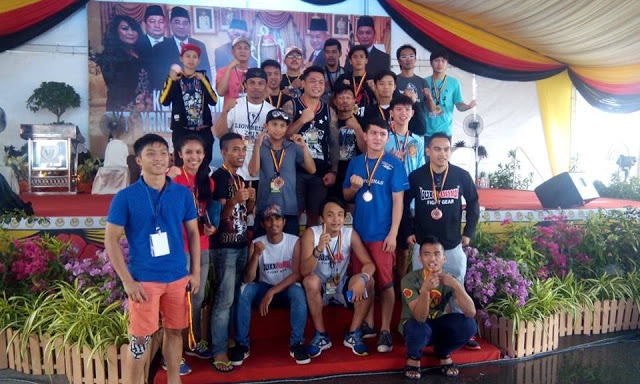 Rayner leading the Sabah team for Piala TYT /Piala Borneo muaythai tournament in Sibu Sarawak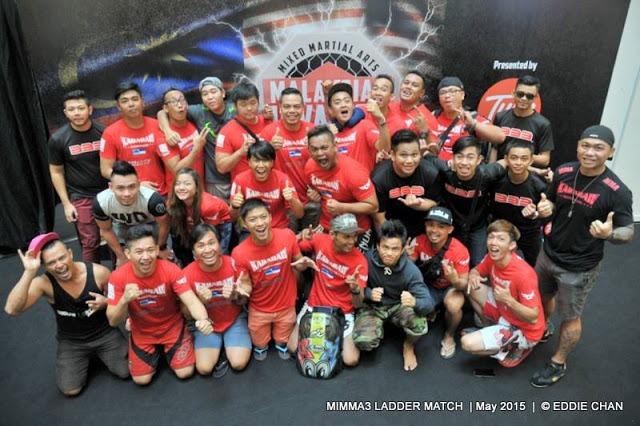 Leading his little Karabaws for MIMMA3
In this busy busy schedule of his, Rayner granted his time for Warriors of Borneo for a short interview.
Hi Sensei Rayner. you have been very busy lately with your wedding, coaching your fighters for MIMMA Semis, Karabaw Gym expansion,…how does this affect your own preparation for D1FC?
Yes, I have been busy multi tasking for a while now. You forgot to mentioned …busy about JFL. All I can say is I am doing my best to make time for training. Training my boys and for myself too. In time all these hard work will be put to the test, and I am very happy doing what I love. But most of all…I have a very supportive wife and parents which keeps me motivated
You have seen Mikael fight Syafiq in KK, what is your take on his fighting style? and what is your game plan?
I'm going to take him down and Ground & Pound to get the Win!….hehehe just kidding.
Mikael is a good fighter and I am honoured to fight him.
My game plan will be…to unleash the KARABAW in me and enjoy the fight as much as I can and put up a great performance for everyone.
You are still attached contratually to ONE FC, will you be focusing on muaythai now?
I am very happy multitasking as long as it's a fight, muaythai or MMA I will jump on it. Although muaythai is closer to my base because it's a standing game. But I can't deny my love for MMA.


Do you see fighting in muaythai fitting more of your karate background compare to MMA?
Obviously yes. Because I have been fighting since my teens "standing". But I always considered myself a beginner in MMA or any kind of martial art for that matter. In fact, I always tell my boys and girls to keep their ego aside when it comes to learning. No one can be too good that they can stop learning.
What is your muaythai fight records?
Zero! This is my debut fight. Although I am a khan 4 instructor in muaythai, I got my khan 4 in the World Muaythai Championship in Langkawi.


Thank you Rayner for your time. All the best to you!
Thank you
.
———————————————————————————————————
As for Mikael he is a Swede that works in Penang as an engineer. This father of 2 young children fell in love with muaythai after taking it up in Penang Top Team and it has now become his passion.
Mikael is new to muaythai, records of 2 Fights W – 2 L – 0 D – 0
But he is a fast learner and has good technical skills.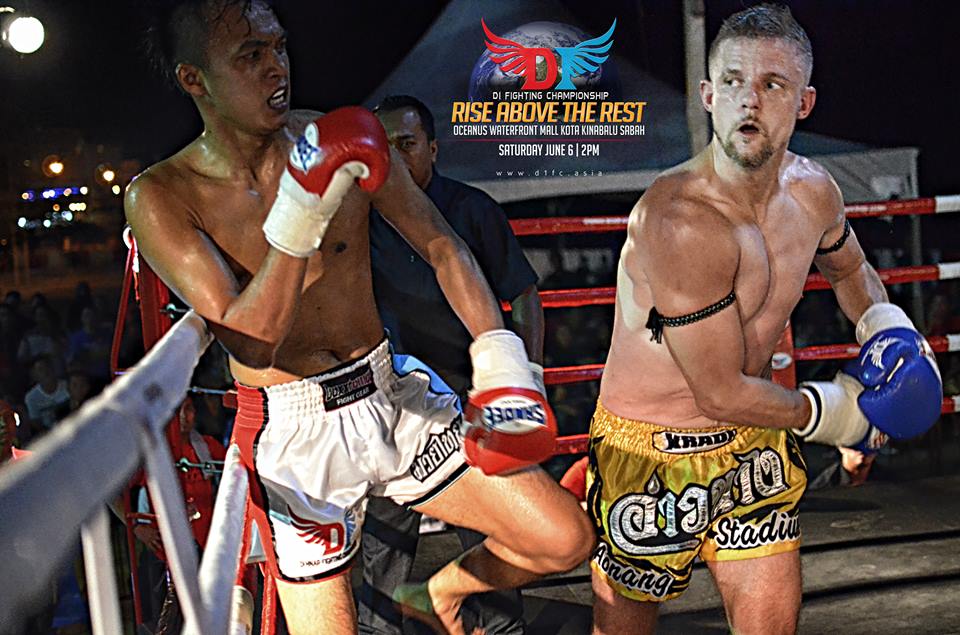 Fighting Syafiq Akmal in D1FC – Rise Above the Rest in June 2015. Winning the fight by TKO
Let's get to know him a little bit better.
Hi Mikael.
I started with Muay Thai about 2 yrs ago here in Malaysia.
And now it is my greatest passion in life
He now works as a personal trainer, and sometimes moonlight as a bodyguard.
Fighting Chen Wee, Qhalid said he will be more alert and careful this time as he knows 'Dragon Boy' is out to avenge his lost previously by decision.
In his last week of preparation. His easing off hard sparring and focusing on certain techniqes that he will use against Chen Wee. As a muslim, in July he has to fast in the holy month of Ramadhan. Does this affect his training? He is rather use to it as he has been doing this for years.
As a boy growing up in Kuala Ketil, Kedah, Qhalid often seen muaythai ( or Tomoi in malay ) competition being organised regularly. The regular exposure eventually inflence him to take up the art.
His message to Dragon Boy.
"Tunggu di D1FC kita jumpa. Atas kita lawan bawah kita lawan"
……………………………………………………………………………………………………………..
To all fight fans, still not too late to grab yourself a tickets to this awesome event