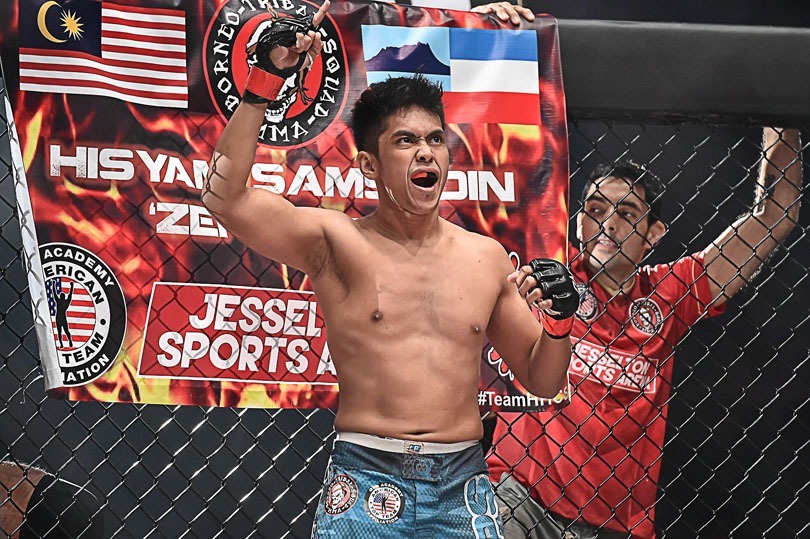 On 16 Sept 2017, Malaysia will celebrate it's 54 years of formation. On that day in 1963, Sabah together with Malaya, Sarawak and Singapore came together to form the federation of Malaysia.
On this Saturday as we Malaysians celebrate the historic date, Sabahan
Hisyam Sams
will be on a mission in Jakarta to make that date not only a day to celebrate Malaysia day, but also a day for him to celebrate his first victory in
ONE Championship
oval cage.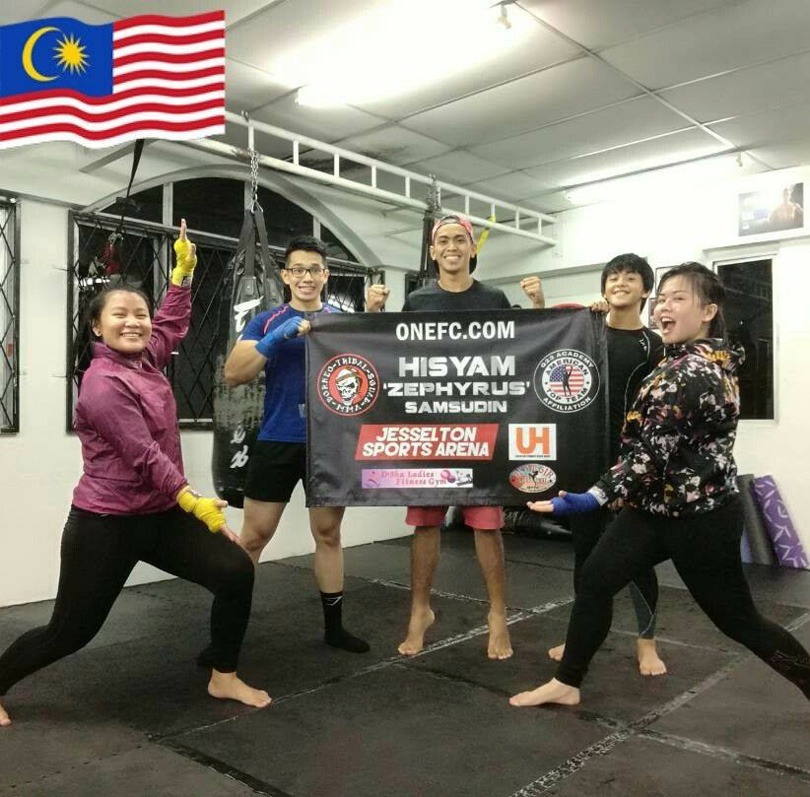 Hisyam represent
Borneo Tribal Squad
base in Kota Kinabalu. He is trained by ONE Championship Malaysian national featherweight champion
AJ Pyro
. Hisyam debut in the oval cage last year Sept against fellow Malaysian, MIMMA champion Muhd Aiman. It was a 3 round hard battle which goes to Aiman.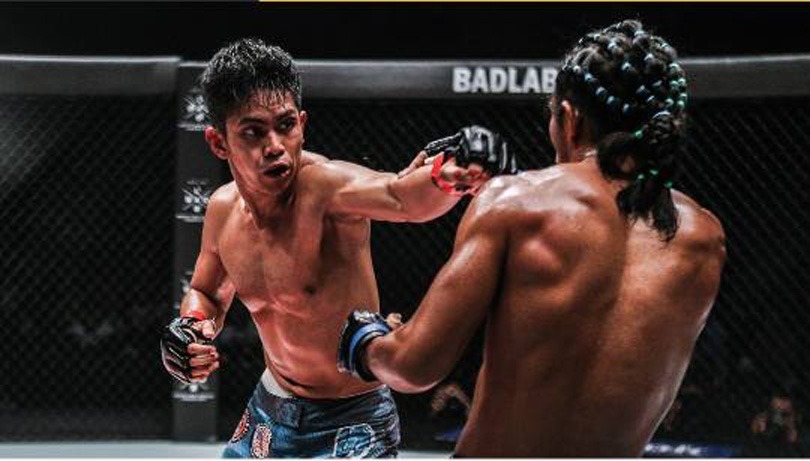 Warriors of Borneo talked to Hisyam as he prepare for this Saturday.
Any difference in your training compare to your first fight?
The difference between this fight and my first ONE fight is that this time I am more prepared and ready to fight in such a big event. 
What did you learn from that first fight?
From my last fight with Aiman, I learned that I don't have much aggression going into the fight. 
After the fight with Aiman, I was doing the usual. I train everyday and teaching classes at the BTS. Because of injuries I need to have a good rest before going to fight again. 
What do you think of ONE Championship featherweight category?
There's a lot of good fighters in the category. I think it is the most exciting category to watch in ONE. 
I've heard a comment before that you are one of the nicest person in MMA. That you are not aggressive enough, what do you think of that?
Yes that's actually my biggest problem. I was too nice even with my opponent. But that's old news now. I've been through a lot. This fight I will let go my killer instinct to get the win. 


Borneo Tribal Squad (BTS)has experience a number of losses recently, how do you and team deal with this?
Yes we have been some few losses. But that's natural. That's sport. You can win and you can lose. 
We just have to learn from the past fight and improve on the next. That's how we manage the losses. 


You also have been training in Tawau right?
Yes I have been to Tawau training there. It's was just me spending my time in Tawau while taking a holiday. But for the fight I train in BTS. Here I have many elite teammates who know how to train with me. Coach AJ also helping me to push myself and getting that killer instinct out.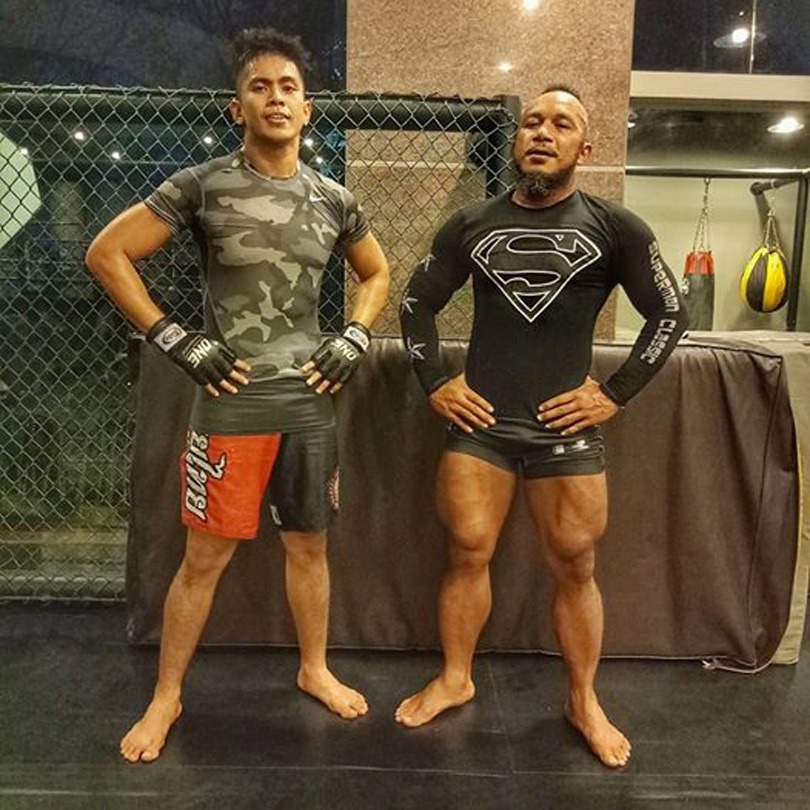 with AJ Pyro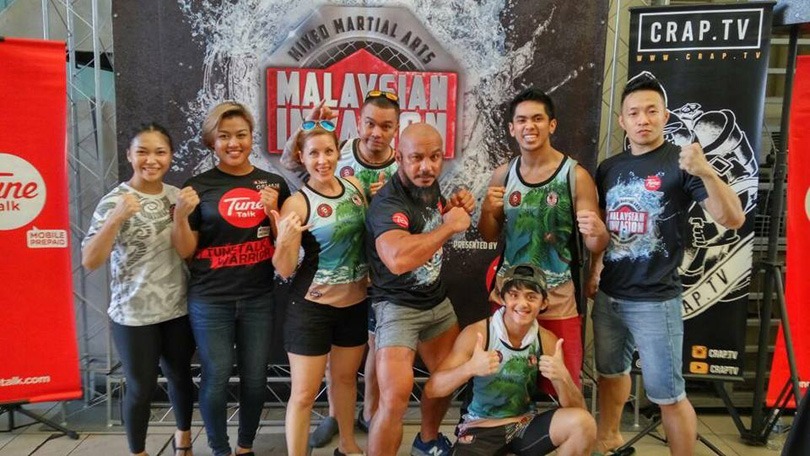 Hisyam with his BTS team mates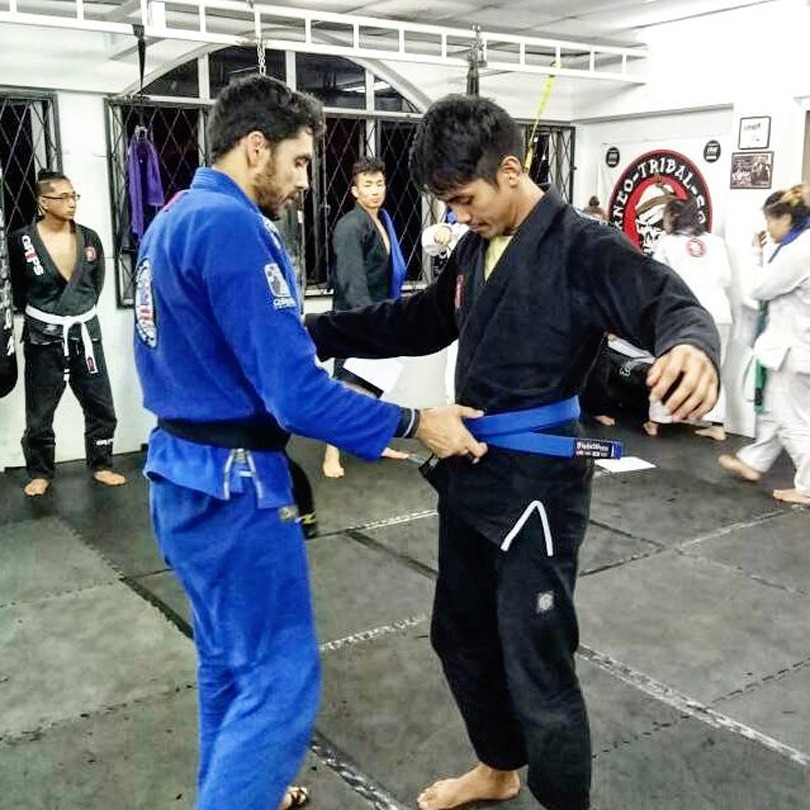 promoted to Blue Belt by Prof Adam Kayoom last week

Hisyam will be facing a newcomer Jeremy Meciaz. Jeremy record is 0-1-0, and he will be looking to improve on that with the home crowd support.
Warriors of Borneo wishes Hisyam the best in Jakarta!