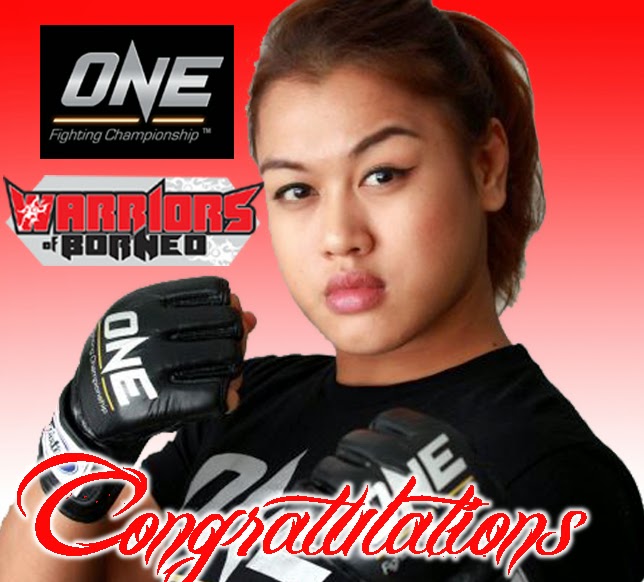 Bule bah kalau kau Ann !!!
Ann ' Athena ' Osman put in a dominant display in the night of 13 MAC 2015. Choking out Walaa Abbas in slightly over a minute in the 1st round. ONE Championship ( used to be call ONE Fighting Championship ) : Age of Champions certainly was a very memorable night for Malaysian, as Malaysia swoop all 5 wins in the fights it was represented.
With this wins Ann's record stands now at 3-1.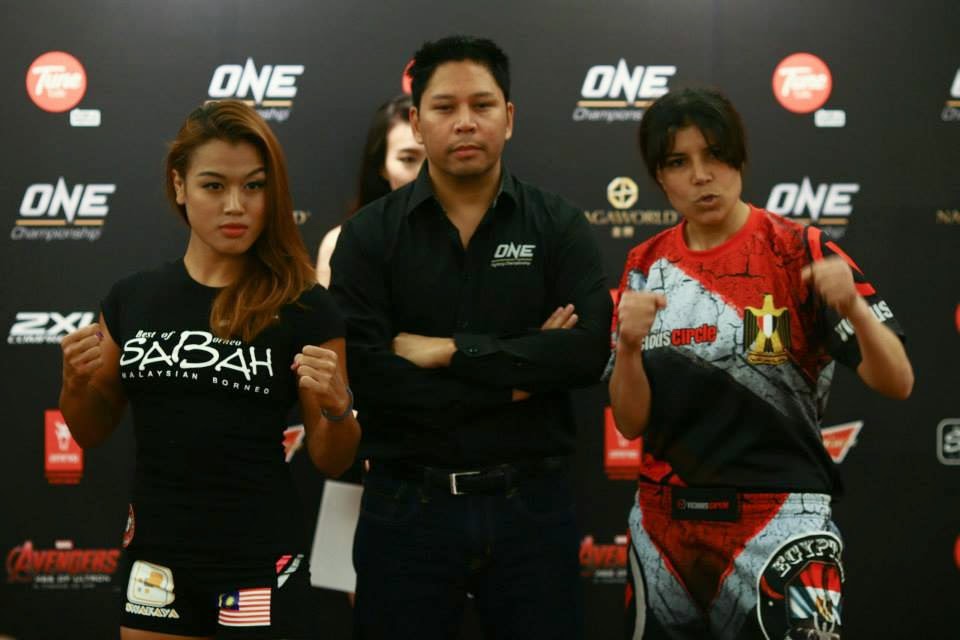 Both fighters making weigh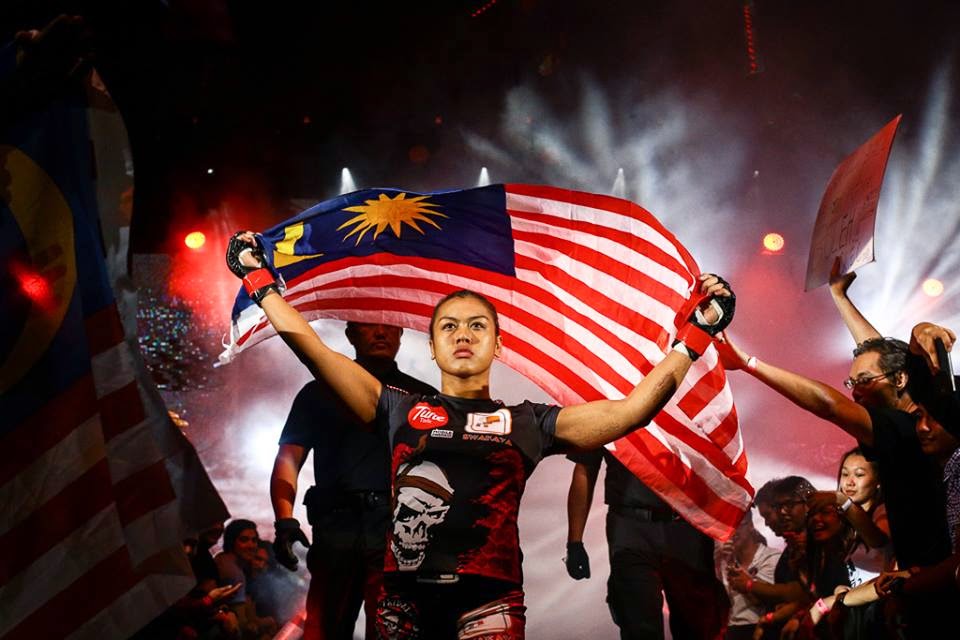 Her walk out…ehhh actually she strutted out with styyyylleee
Ann's fight was on the main card vs Walaa Abbas whom is an Egyptian kickboxing champion. But her original opponent was actually Angela Lee. Angela a Canadian has an amateur 3-0 record. Her credentials are rather impressive being the World Pangration Champion ( similar to MMA, the name originated from the Greek word pankration, an brutal wrestling match in ancient Greece ) & also 2013 Hawaii wrestling champion ( infor from mmalatestnews.com ), all this & she's only 18.
It would have been a great fight vs Angela. But the mark of a champ is to take on anyone that's put in front of you. Walaa Abbas came off a lost to Ana Julaton, whom Ann already beaten in her 2nd pro fight.
Walaa Abbas presented the same challenge as Ana as she is more of a striker. This was evident in the beginning of 1st round when Ann took on couple of heavy shots from Walaa. But Ann was calm & she expected this. The moment came when Ann took Walaa down eventually took her back & sink in a deep rear naked choke.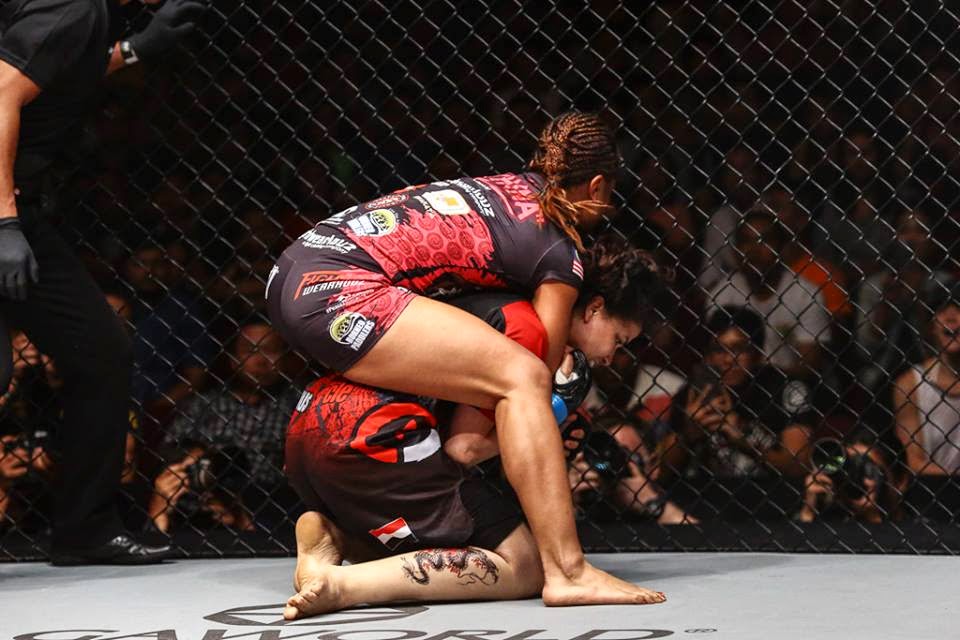 Time to put her to sleep
Congrats to Ann for this win! Congrats to her team from Borneo Tribal Squad that has train her to be the icon of female MMA in Asia. When is Victor Cui going to give her a title fight. News is that a rematch with Ana Julaton is next. But hey is ONE's pool of female fighters so limited?? Ann already beaten Ana in Dubai last year. Please give Ann another worthy opponent.
Great to see Ann addressing the crowds in her local Sabahan slang. From Warriors of Borneo, we salute you Ann for making us Borneon proud!