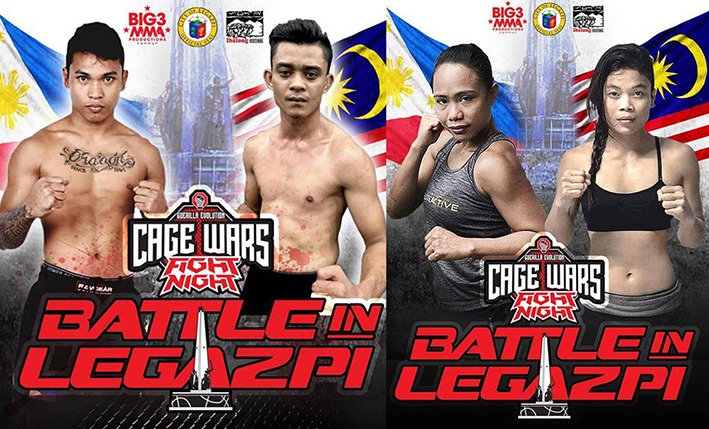 From the land of the headhunters where Mount Kinabalu stands proud, two Malaysian Borneo warriors will travel to Philipines where the beautiful conical volcano – Mount Mayon raised up in the horizon of Albay province, to do battle in Cage Wars – Battle in Legazpi.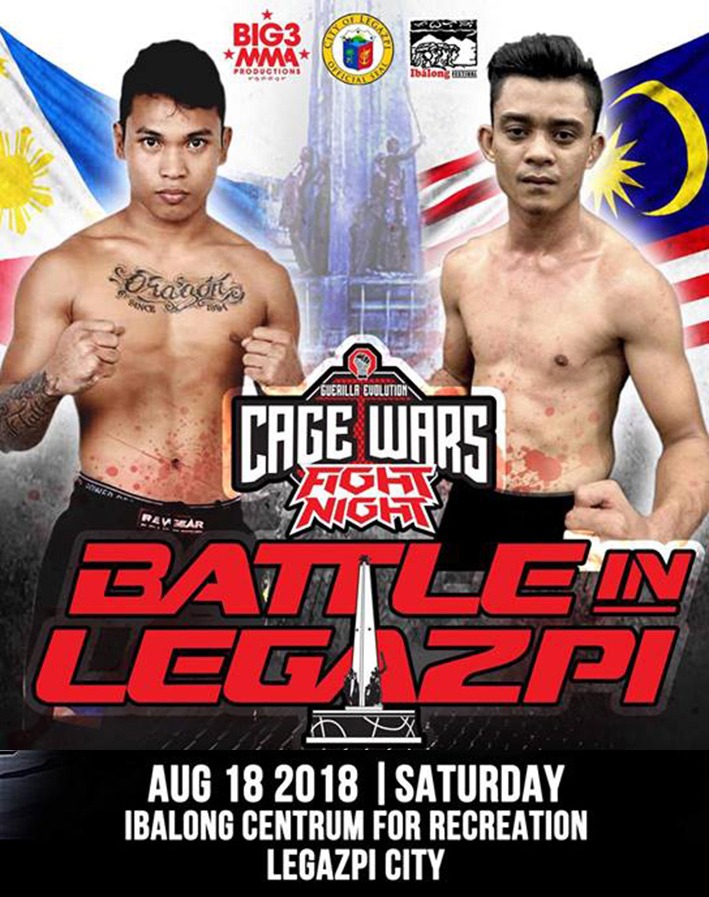 Tonight in Ibalong Centrium of Legazpi City,
Mohd Rashidin (Rash)
who works as a mechanic in Sabah will be the main card feature in Cage Wars. Rash is no stranger to the local Malaysian fight scene.
Rash has extensive ring experience in 17 undefeated Muaythai fight. He build his cage experience in Jesselton Fight League and MIMMA. His first Pro fight was in India's Yodhha FC. He will represent Kuda Hitam MMA – Team Karabaw
At 23, his opponent is a very experience Jayson E. Margallo with a 3-6-0 record. Jayson is a veteran from many top promotion in Philipines & Thailand such as UGB, PXC Laban, FMD & Primal FC.
This will be a battle of styles as Rash prefers to stand & strike while Jayson is superior in the grappling department. Which fighter will walk out with his hand raise?
————#WRB————-
As for Sarawakian Magedelina Meding (Mag), this is her debut Pro fight. I last saw Mag fight in Ultimate Beatdown Borneo in May. She lost a very close fight to fellow Sarawakian Emilia E. Rayner. Mag is known for her endurance and durability. She is a high output fighter that does not back down from a slugfest.
Mag work as a safety officer in the oil and gas industry. She is base in Labuan, and is representing the newly formed Team Karabaw Labuan. She is facing a formidable opponent in Rocel Catalan from the fame Catalan Fighting System. She is the siblings of ONE Championship athlete Rene & Robin Catalan. Rocel works as coach in Elite Fitness Vietnam.
————-#WRB————-
Cage Wars – Battle in Legazpi will feature 8 pro fight (male) + 1 female pro fight.
Watch out for plenty of action from some of the Philipines top MMA prospect.
Another Catalan siblings will also enter the cage tonight. Rocel's brother, Ruel Catalan, former ONE Championship fighter and the head coach of Ramirez Mixed Martial Arts by Catalan Fighting Systems will eagerly look for a win after a long 4 fight losing streak.
Follow BIG3 MMA Production facebook page for more update.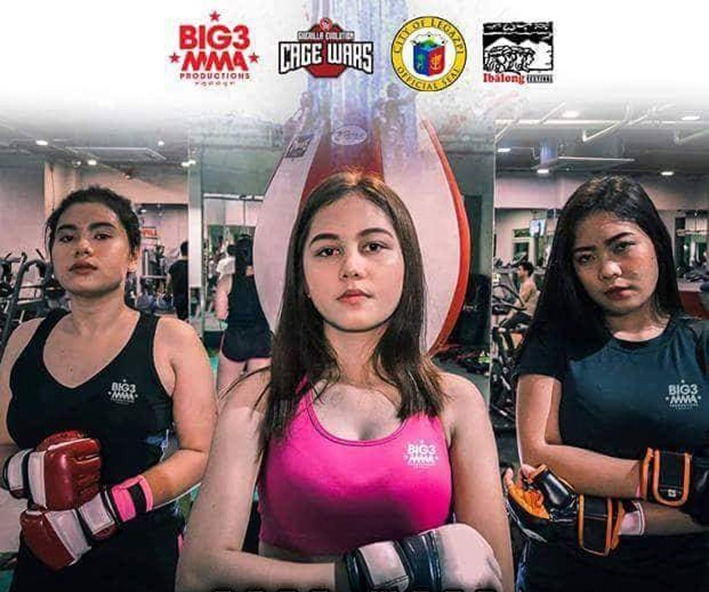 From the words of BIG 3 MMA itself …" Meet the official Cage Beauties of Guerrilla Evolution Cage Wars. Because every warrior needs a beautiful inspiration and War will be boring without a beautiful distraction."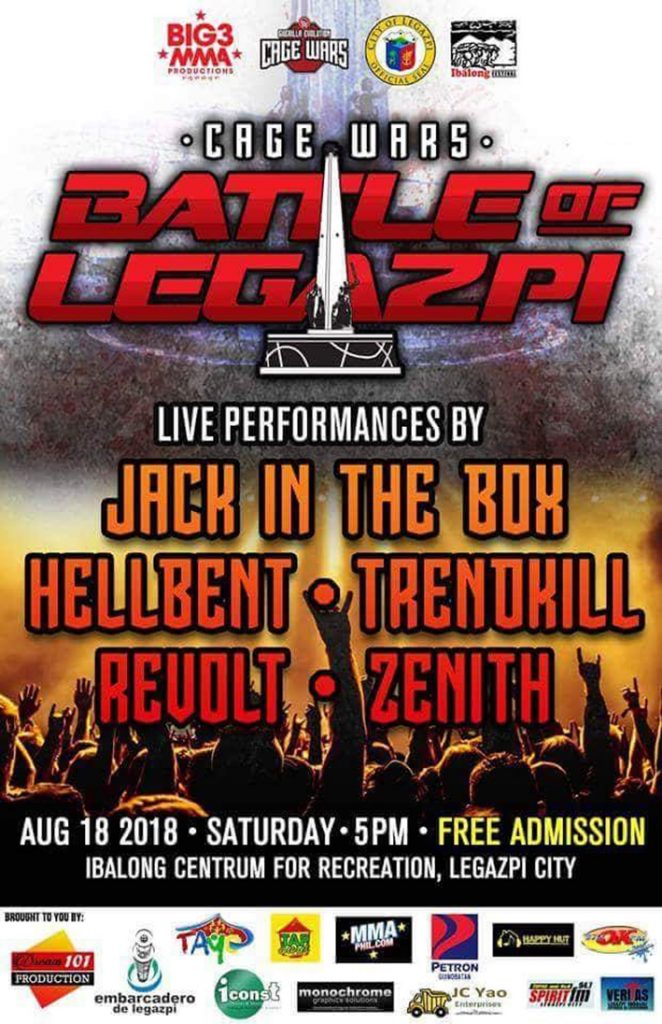 It will also be a night of great live music from local Pinoy band
————#WRB————-
Stepping into the cage in front of the very passionate Pinoy crowd is certainly a daunting task especially for pro newbies like Rash and Mag. But they are bringing the fighting spirit from Borneo and the support of fellow Malaysian behind their back.
Warriors of Borneo wishes Rashidin and Magdelina all the best in the Philipines.