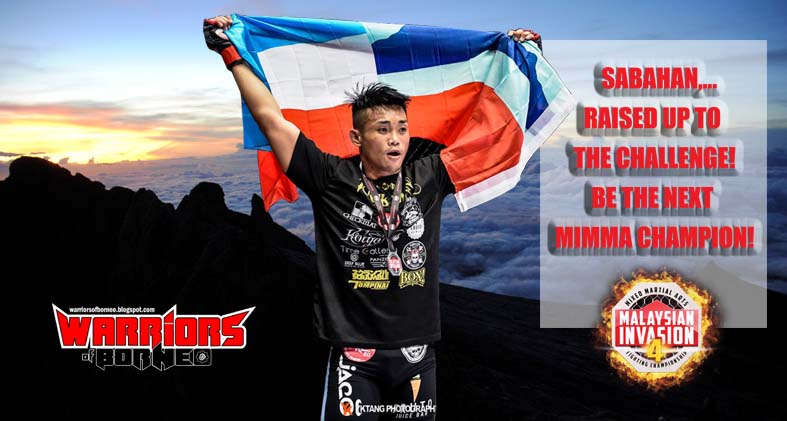 Ahead of MIMMA4 Tryouts at Kota Kinabalu this weekend, 5-6 Mac 2016 at 1 Borneo Hypermall, Warriors of Borneo had a catch up with KK hometown boy, Adrian 'Tuckman' Tham. The 2013 MIMMA Heavyweight Champion.
I hope with the sharing of Adrian's story and experience can motivate and inspire more Sabahan or Borneon in general to step up to the tryouts and fight their hearts out to be the next MIMMA Champion. Click this link to can catch the earlier story I did on Adrian.
2015 was a busy fight year for Adrian. He participated in K1 rules Kickboxing in Fight Fest: Kings of Kings in April 2015. Winning the fight against a Muaythai specialist, Banetto Bain.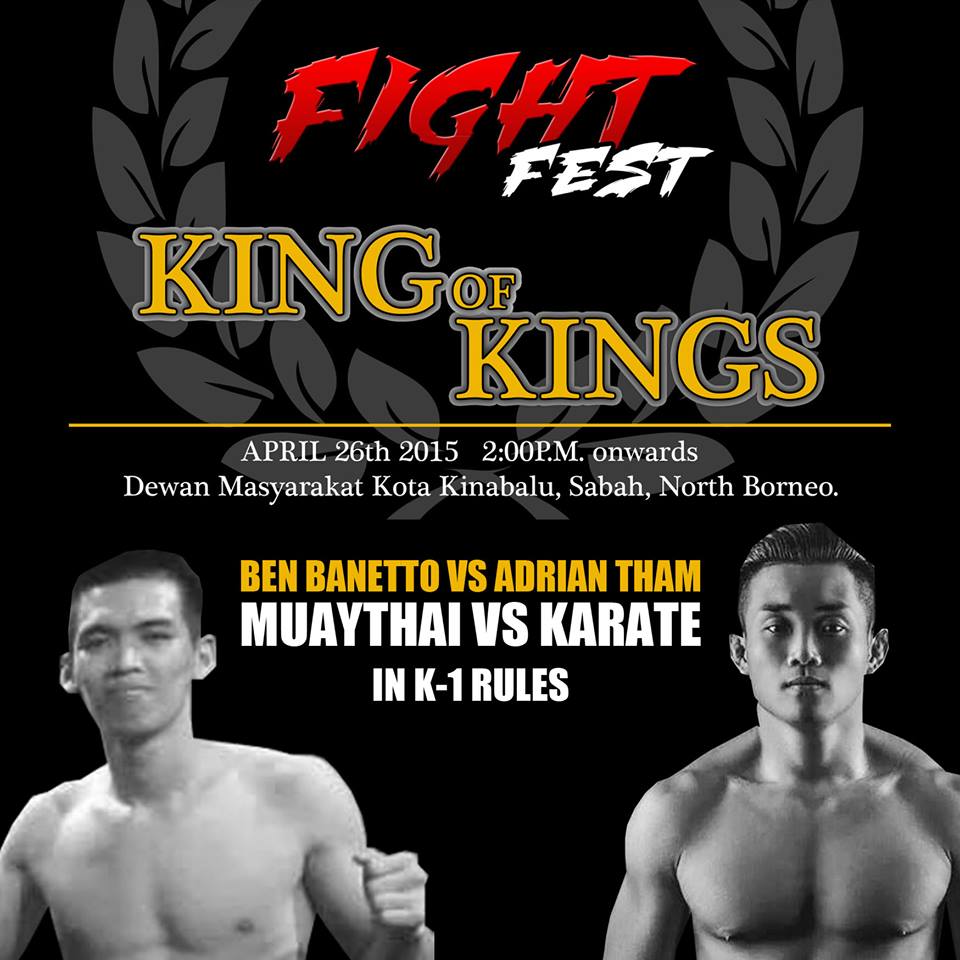 In the Sabah based Jesselton Fight League's (JFL) tournament, 'Tuckman' dominated Welterweight category with 100% finishes in all his fights and crowned as the inaugural JFL Welterweight Champion in 4 OCT 2015.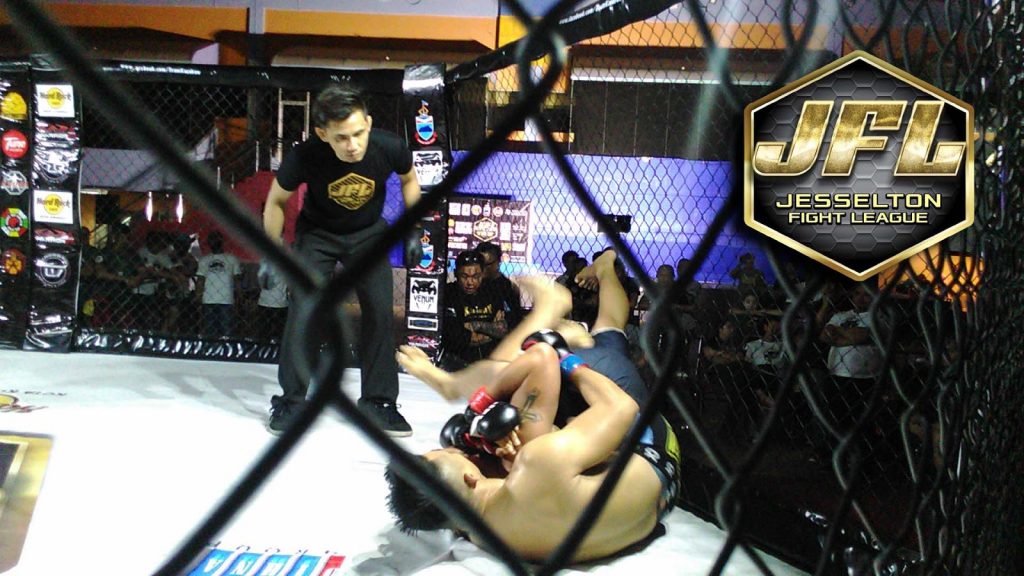 On his way to become JFL Welterweight Champion 2015…win via Rear Naked Choke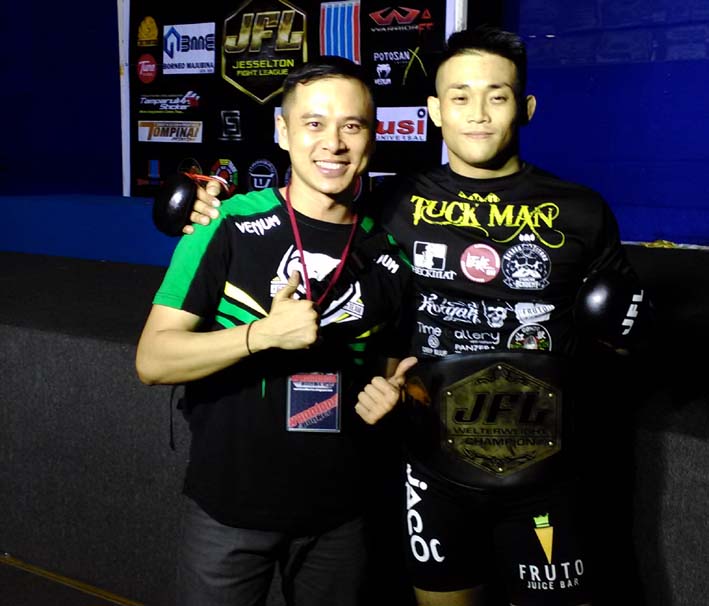 He capped off his 2015 with a Superfight of East Malaysia meet West Malaysia at MIMMA3 Grand Finals in 10 Oct 2015. His opponent was Theeban Govindasamy. That fight was Adrian's toughest to date but also a memorable fight to kick start a night full of actions for MIMMA3 Grand Finals.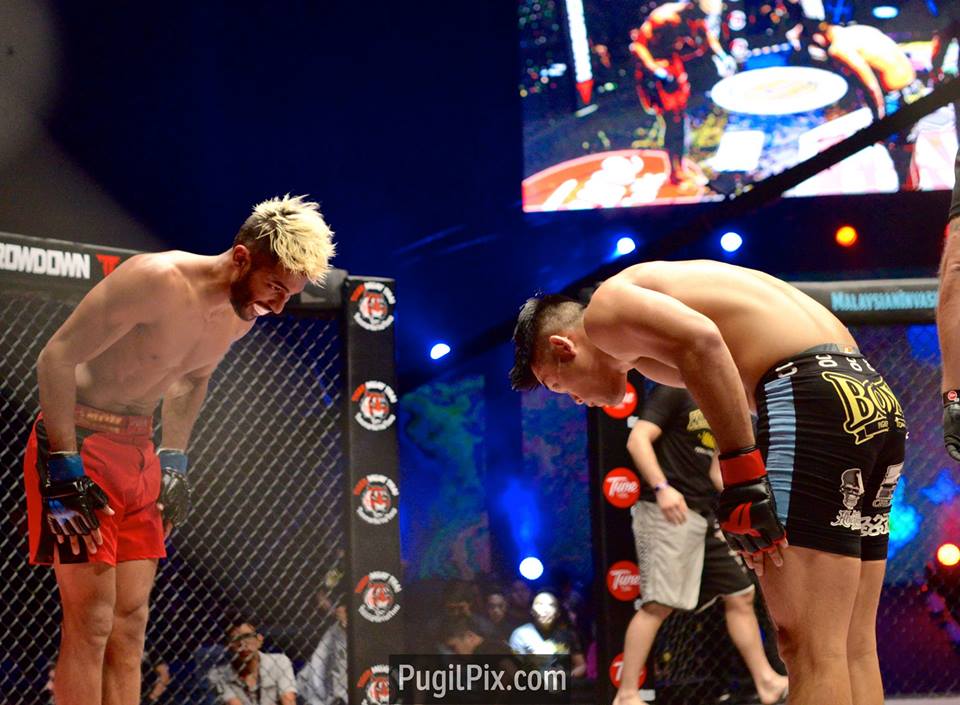 True martial artist…respect your opponent. pix credit to PugillPix
Theeban is an ex National Karateka with an amateur record of 3-2. Adrian started training in Taekwondo ever since primary schools. Picking up BJJ in 2010, his skills grew and he became an expert in grappling.
In the fight Adrian's experience and skills on the ground was quite obvious and he gained cage control with them but Theeban's striking skills cannot be dismissed. These skills, leveraging his height advantage, his quick transitions on the ground and his takedown defence were commendable. The 3 round fight was won by Adrian.
Warriors of Borneo found out more on the fight…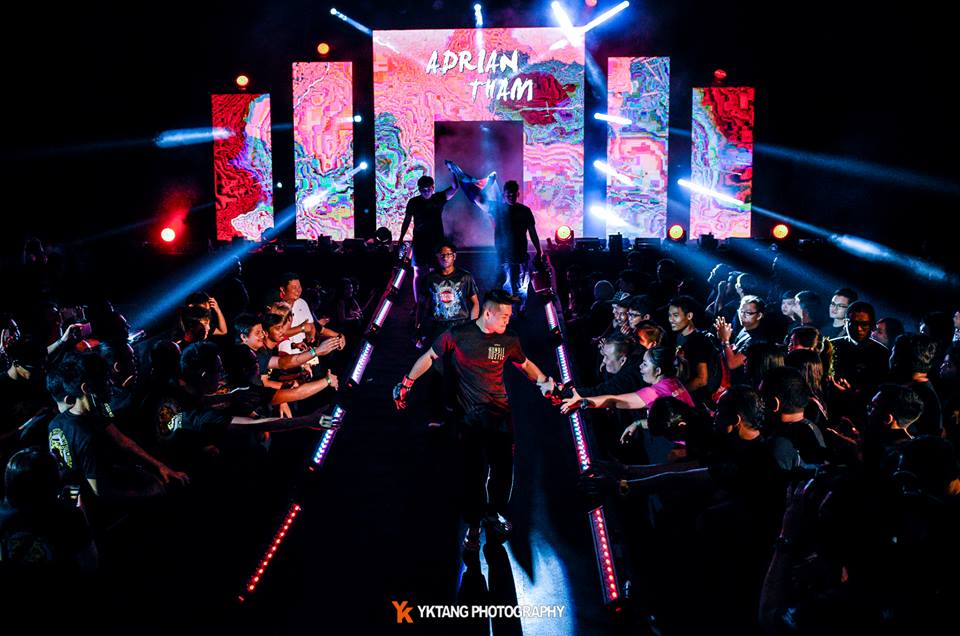 Pix credit to YK TANG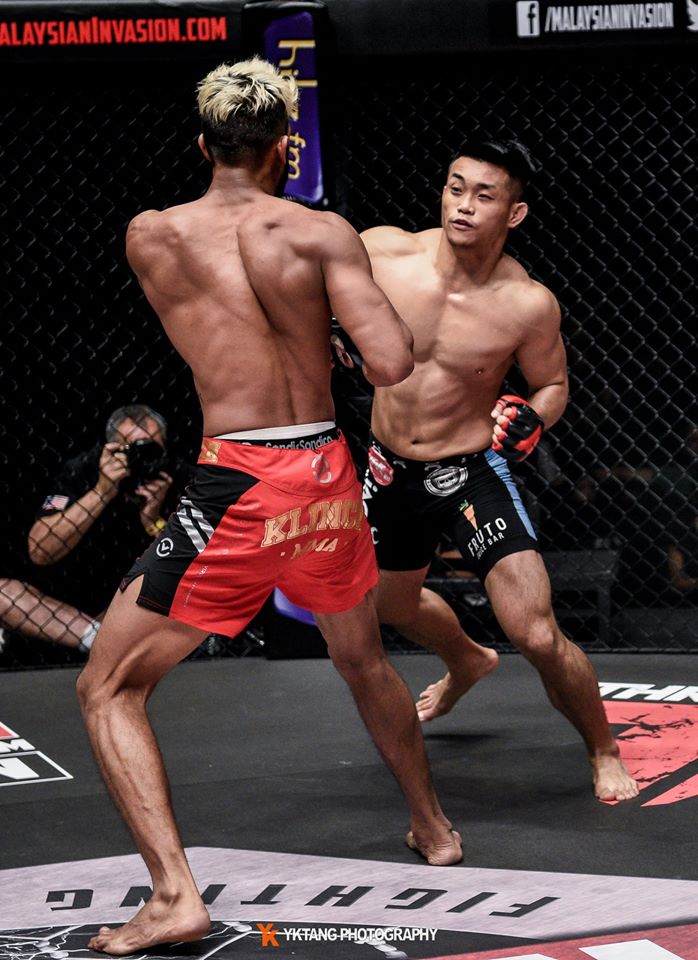 Pix credit to YK TANG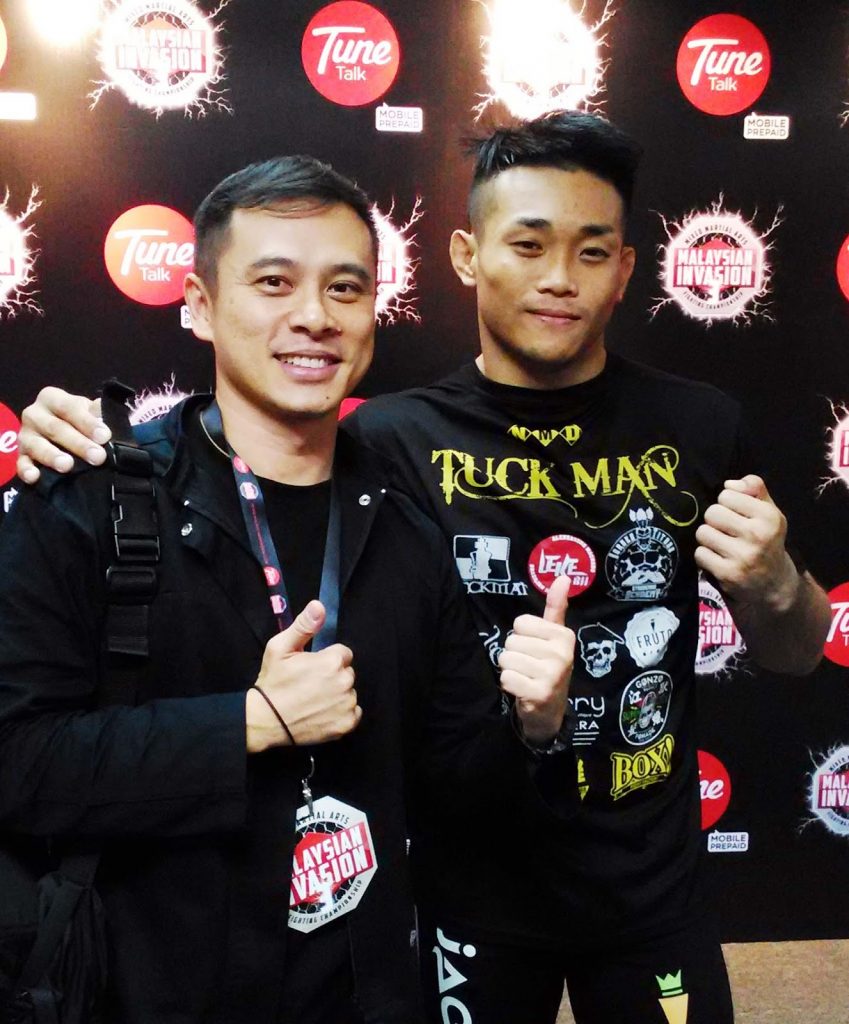 Your fight vs Theeban, was a close fight. But you managed to win by dominating the ground game….were you happy with your stand up?
It was definitely a close one as Theeban did a really good job in keeping the distance between us nor did he actually commit to stand and bang with me. I didn't really get to strike with him, so honestly I don't really know how my striking would've fair to his. But overall, I felt I did not bring my 'A' game with me.
His range seems to bother you a bit till you close the distance, does fighting a taller foe a challenge for you?
It's always a challenge to fight almost everyone in the cage and given his advantage of being tall and lanky does pose a difficulty to me.
You have dominated all your MMA fight in JFL. In fact finding an opponent for you was rather difficult. Most of it end in first round. Do you find going the distance a big test to your endurance? Or was your cold/flu affecting you during the fight?
Endurance was never a problem for me. I had a problem breathing for most of the period of the fight cause I was coughing a lot due to the haze and having a sensitize nose worsen the problem.
What was going through your mind after the 1st round ended?
I did whatever I need to do in the first round and I need to step things up if I really wanted to win and I did really want to get the W.
Do you feel accepting the fight vs Theeban was too short a notice?
I didn't get to study my opponent as there were changes between 3-4 opponents but it wasn't an issue.
Who help you most in your preparation in facing Theeban?
I was lucky to have Azrin Kadri to work on my striking and padding and I have Team NOMAD and Alpha MMA evening crew helping me with grappling. It's good to be a part of Team Checkmat/BJJ Borneo.
What do you think of 2015 MIMMA's fighter? What is the difference compare to 2013 when you first fought?
The difference between now and back then is that the MMA standards had really improved a lot since then. Most of the fighters are all rounder rather than being one dimensional.
Which fighter in MIMMA3 impress you most in 2015?
Most of them were very impressive but Aiman and Jace were on a different level entirely.
ONE Championship: Tigers of Asia, the night before MIMMA3, how does it make you feel watching two fan favourite, fellow Malaysian, Peter and Ann got knock out with punches?
I always believe you can't win me all. You win some and sometimes you lose some. Its how they will come back from it that is more important. So it doesn't really bother me much. That's what a fighter go through day in day out. What I despise is how people nowadays are very quick to comment on a fighters performance or result and I find that it is really not fair as they do not really understand how hard is it to prep for a fight.
So what is your plan after this fight? You have won 2 title in amateur MMA ( MIMMA & JFL ) are u looking to build up more records in amateur level?
I don't really have any plans yet but I'm seriously considering to go pro.We'll see how it goes.
Thank You for your time Adrian.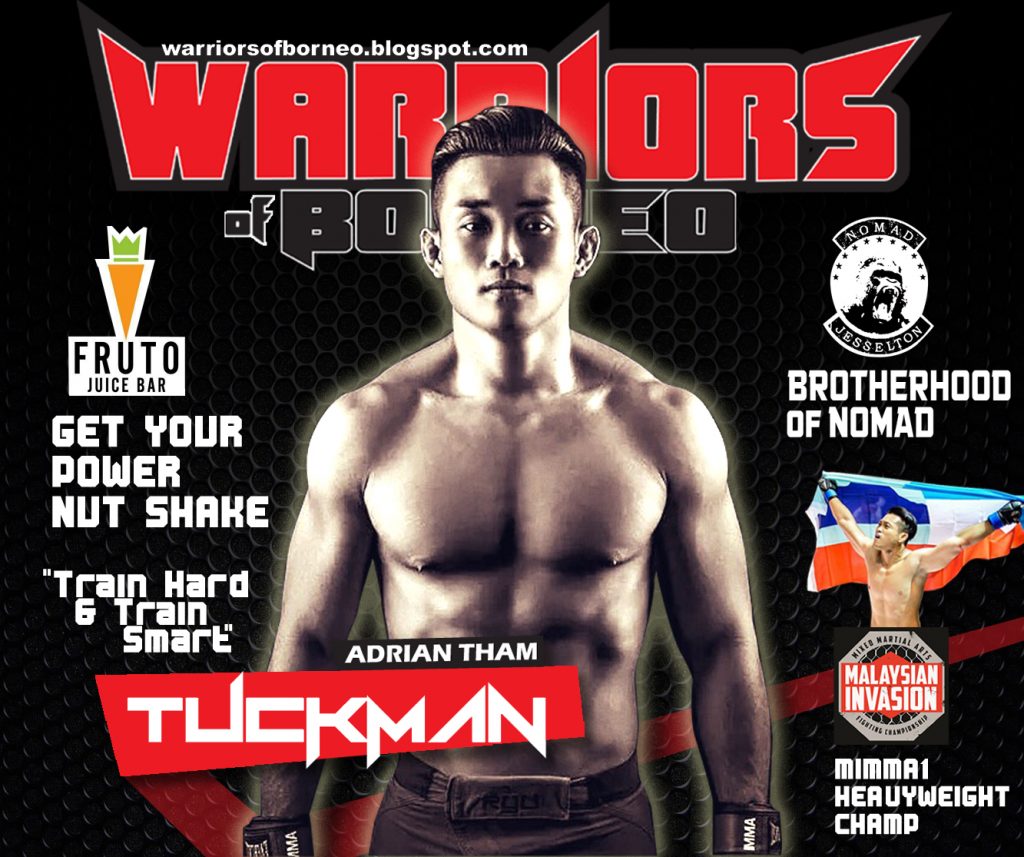 Warriors of Borneo hopes to see more fight from Adrian. Catch him at 1 Borneo Hypermall on 5-6 MAC, MIMMA4 Tryouts.