The land below the wind has seen tremendous growth in martial arts lately. Sabah is already the home of Jesselton Fight League for MMA and for Brazilian JiuJitSu the 5th instalment of Borneo Headhunters just concluded last 5-6 Dec. As for MuayThai, the growth is spur by Dihnar. Under the leadership of Tuan Hj Nazri, the CEO, D1FC has been a powerhouse of MuayThai event in Sabah. ( read about Dihnar in my previous blog post here ). recently in Nov, the 1st Sabah Inter-District MuayThai tournament was held in Kota Kinabalu.
Come this 12 Dec 2015, hungry MuayThai fans will again be served with a another Muaythai promotions – Dynamite Naksoo Asia Fight Tour. Happening in Sandakan at the Sports Complex. To get the crowds coming in usually it's easy to just held it where the population is , which for Sabah is at the capital Kota Kinabalu. To have this event in Sandakan goes to show the willingness of the promoter to grow the sports in the east coast of Sabah. It's good to see that organiser does not only think about easily selling tickets but also at same time invest their hard work and passion at a place where there's potential for growth.
Dynamite Naksoo Asia Fight Tour will see many great match up between local Sabahan & foreigners. There's Superfight, Super4 ladies, OCPD Cup & President Cup up for grab, there's even a Superfight Kids!
Warriors of Borneo will be rooting for Mardeana, a local Sabahan whom is no stranger in MuayThai. Fighting in D1FC and also an active MMA fighters. Deana will face Citra from Indonesia. Deana has a day time job at Dihnar but at night she turns into a fighting machine, sweating it out in drills and sparring to sharpen her skills, under the watchful eyes of Bow Sueilek.
Always cheerful around friends and most times the one that makes everyone laugh, she is also passionate about food, health food. Watching her own diet and getting her friends to eat healthily too. But when she steps in the ring, you can expect a fearless and relentless fighting machine that will bring her best into every fight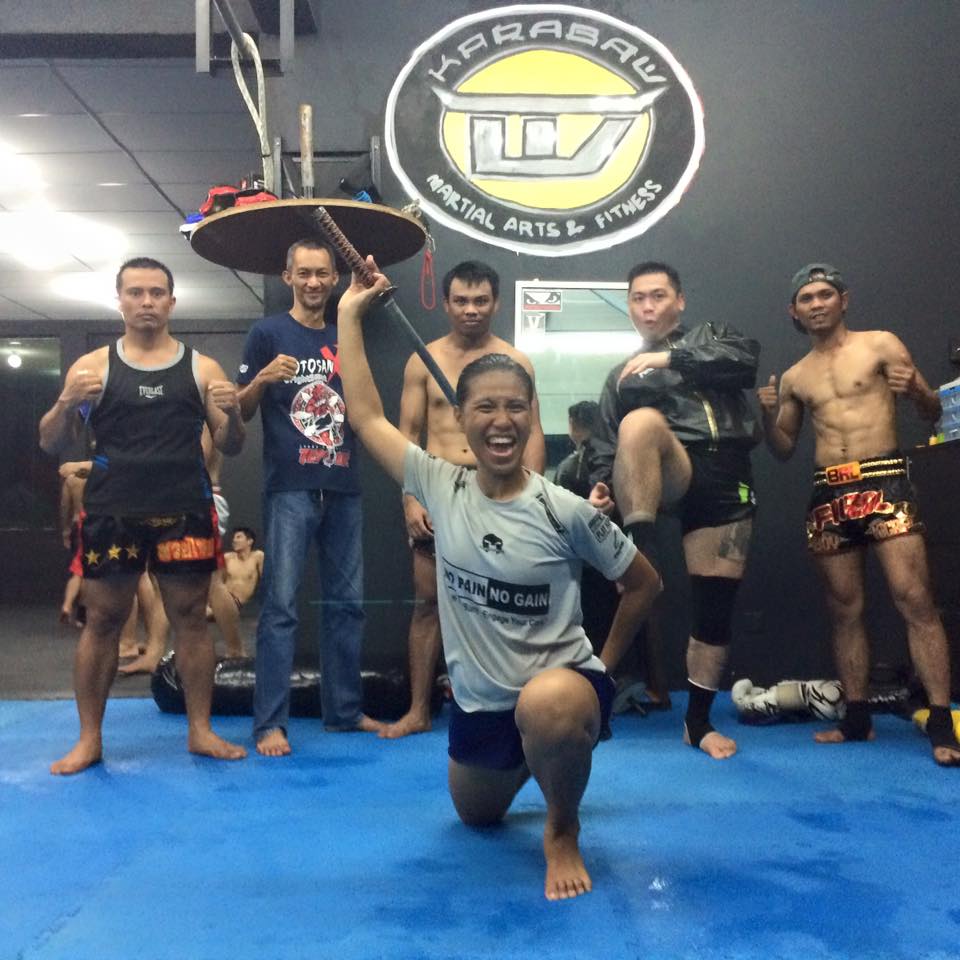 Watch out!….Mardeana ready to bring it on this 12 DEC 2015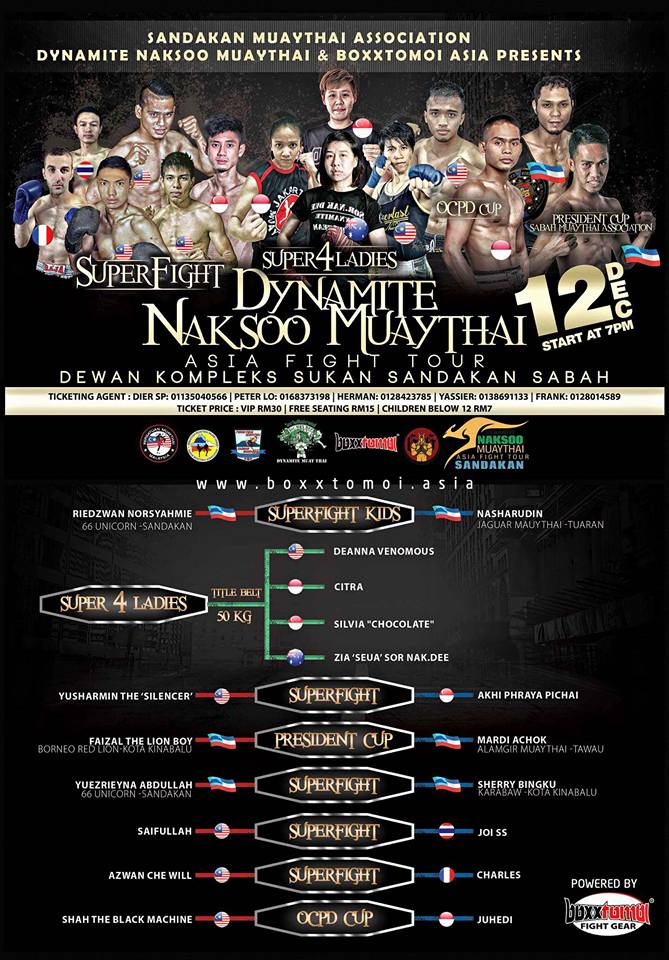 Fight cards
———————————————————————————–
Dynamite Naksoo Asian Tour is the brainchild of Dennis O'Dea of Dynamite MuayThai from Australia. Warriors of Borneo have the opportunity to do a email interview with him to get to know him more and to also understand the objective behind this tournament.