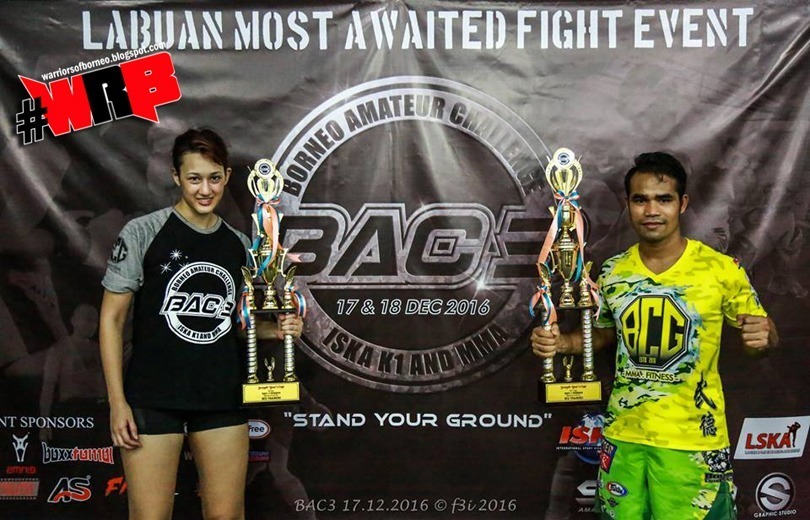 Borneo's martial arts scene was closed with some kicking action in Labuan. The Borneo Amateur Challenge 3 was successfully organised by Borneo Combat Gym Labuan (BCG) on 17 DEC 2016.
16 teams from Labuan, Kota Kinabalu, Keningau, Tamparuli, Miri, Brunei and Kuala Lumpur took part in this event which offered 11 categories for K1 amateur fights, 3 categories for MMA amateur and 2 categories for K1 semi pro fights.
And the main event was for JY Cup for the Male Super 4 and the Female Super Fight. This Cup was offered to honour the memory of BCG's co-founder Joseph Yew. Read about this in my previous post (click 
here
)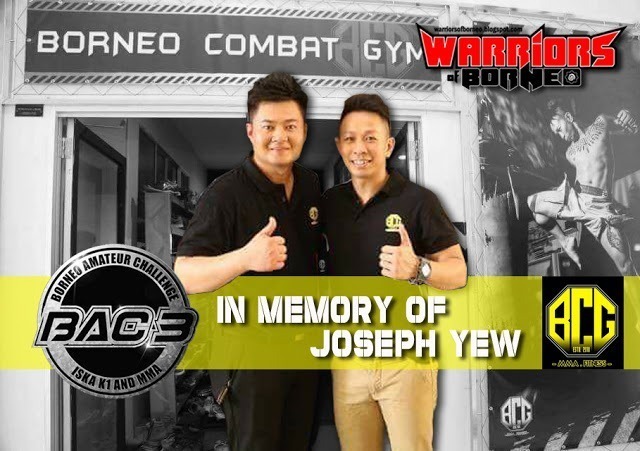 Borneo Combat Gym Labuan grabbed overall team champion with 4 Gold, 4 Silver, 1 Bronze and the Male Super 4 Champion JY Cup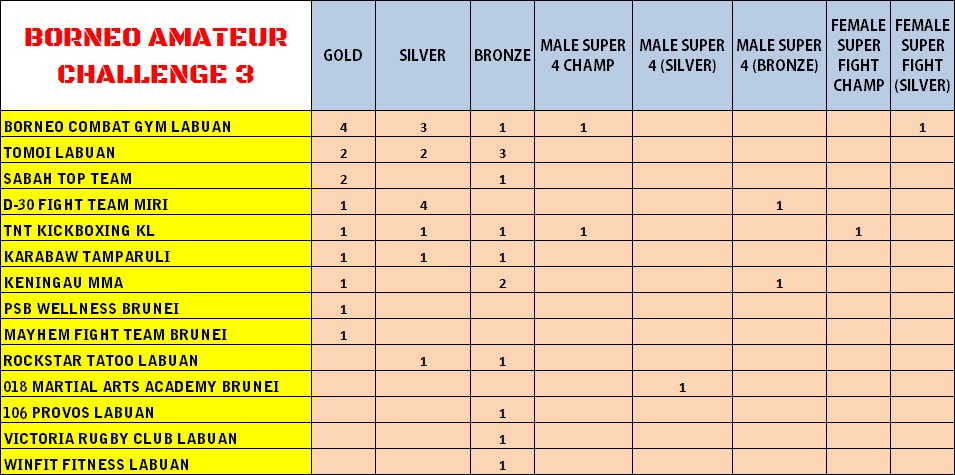 Elto Jai from Borneo Combat Gym Labuan fought through 3 exciting rounds to win his debut Super 4 semi pro K1 fight against PG Mohd Dinie from 018 MMA Gym Brunei.
Earlier on, Elto beat Morris Hii from D-30, Miri while PG Mohd Dinie won his fight against Writh Kataposan from KMMA.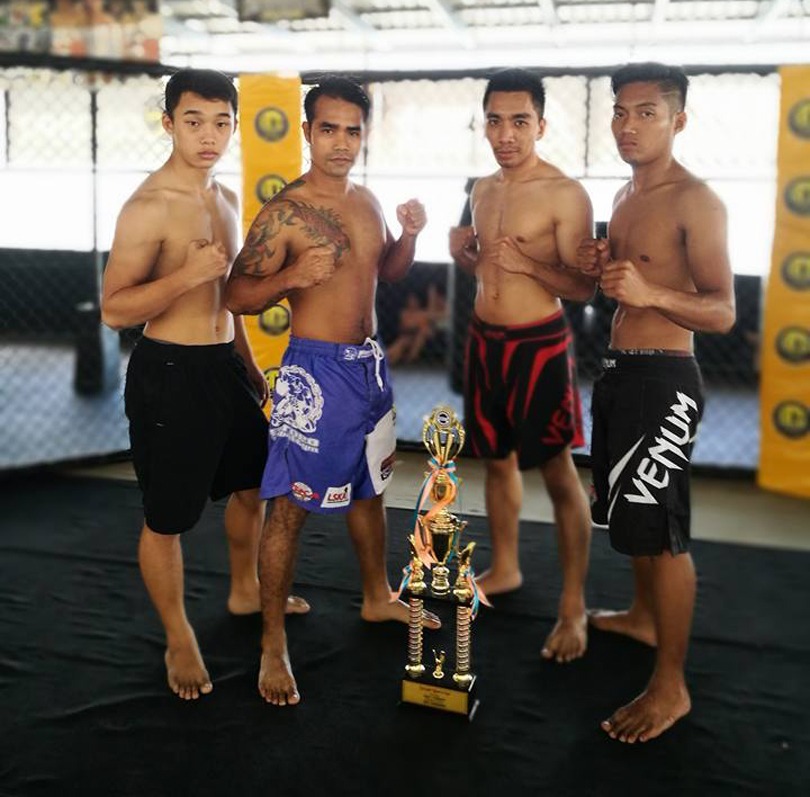 Super 4 participants.
Elto or known by his fight name "Baby Pacquiao" felt a sense of fulfillment in his victory here in Labuan. Never did he imagine that his passion for martial arts since his childhood days will come down to this memorable achievement for him.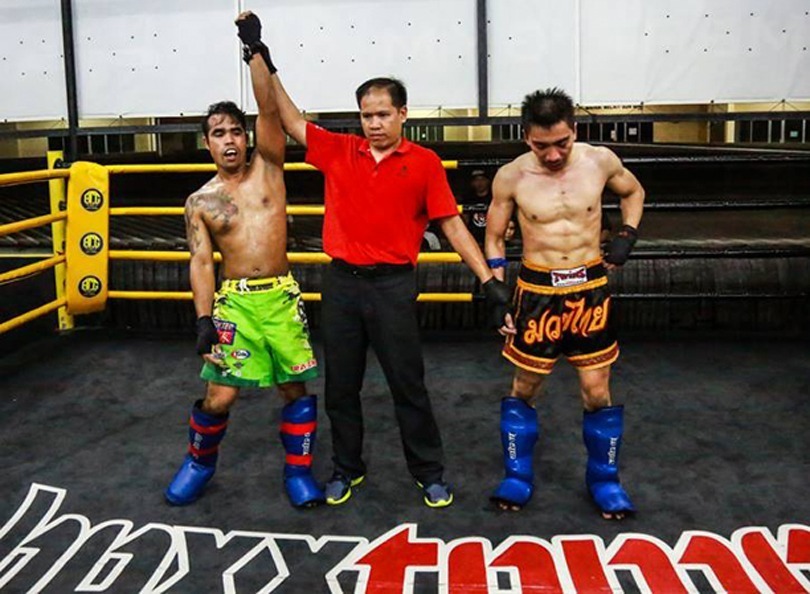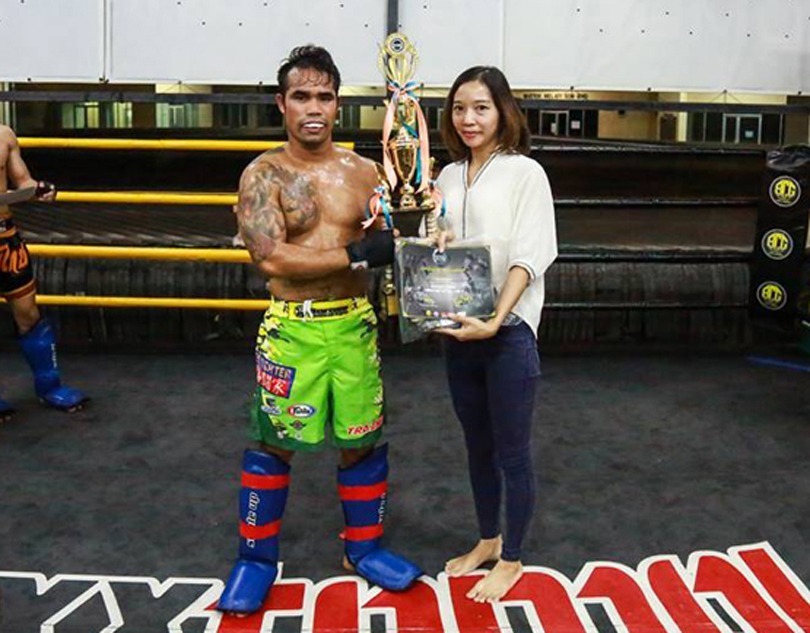 Elto receiving the JY Cup from Ms Julia, the late Joseph Yew's wife
As a migrant worker in the F&B industry in Labuan for the pass 7 years, far away from his home in Zamboanga, Philipines  he is most thankful to his coach Alvin Chong whom has given him the opportunity to train at BCG and help him in his martial art growth.
Elto improved his K1 Kickboxing record to 4 wins.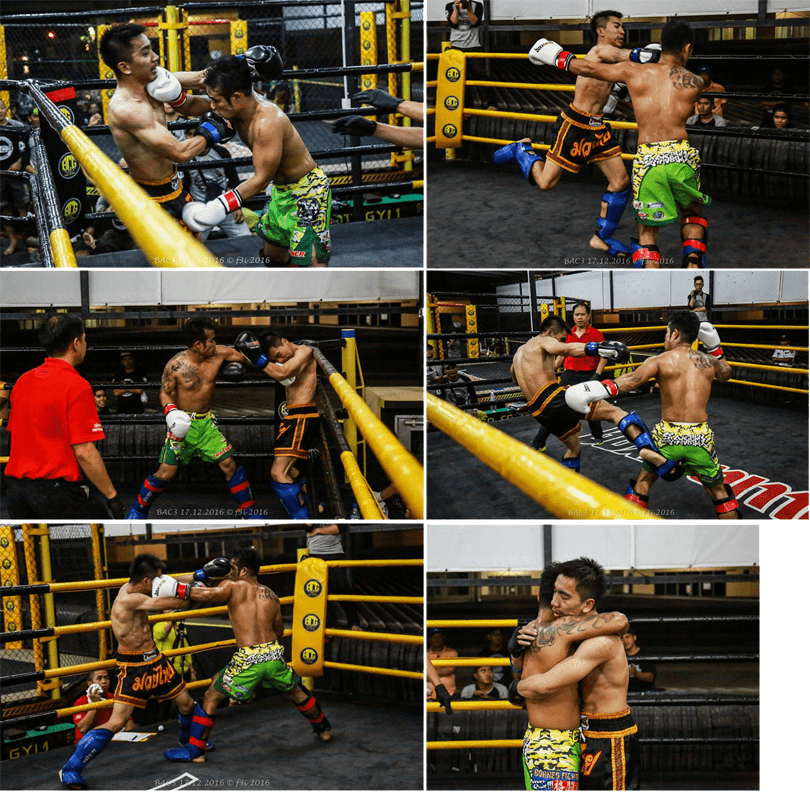 As for silver medalist Mohd Dinie, he said participating in BAC3 really gave him valuable experience. He will go back to evaluate his weakness and promise to return stronger in 2017.
Dinie works at Royal Brunei airlines. According to Brunei's 018 Martial Arts Academy owner, Adey initially Dinie enrolled with the objective of improving his fitness only. But eventually his interest was roused when the academy regularly send their fighters to compete. He competed in his 1st Kickboxing match in BAC2.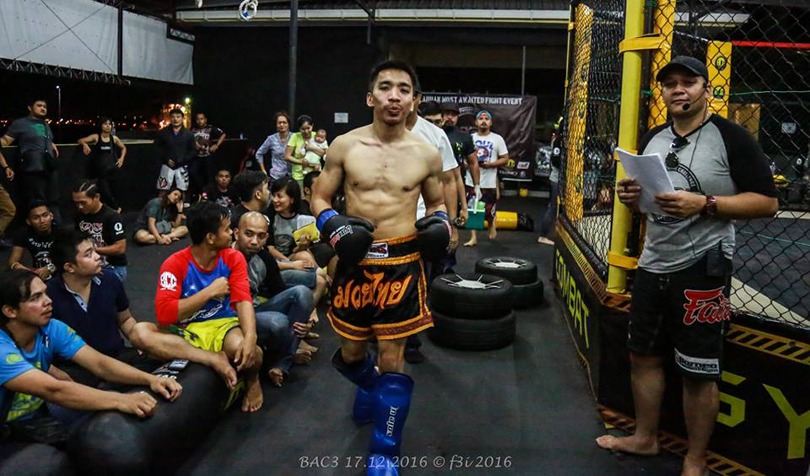 Adey believe this lost in the Super 4 final will motivate Dinie stronger because he finds Dinie a well focused person, very humble and respectful to everyone.
"As a coach I personally look at the personality first, rather than the talent. Dinie is a fighter who listens to me very well and accept the advice from me in order to make him improve more. He is an eager person who wants to train and seek improvements. His honest and humble personality has led me to put my trust in him, where currently he is one of my assistants in helping me to take the Kickboxing classes in the gym. Therefore, as a coach, I think the personality is the most important key in building their future whether as a fighter or not, and I do think talents comes second"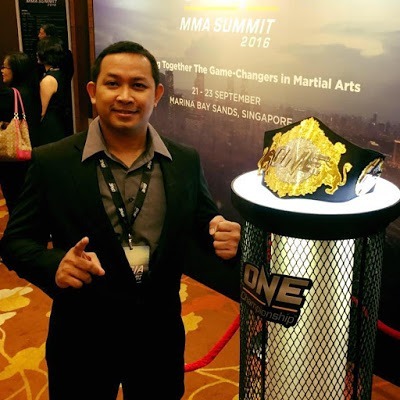 Adey, 018 Martial Arts Academy owner

In much anticipated Super Fight Female K1, Liyana from
TNT Hartamas KL
defeated Cindy Martin from Borneo Combat Gym Labuan.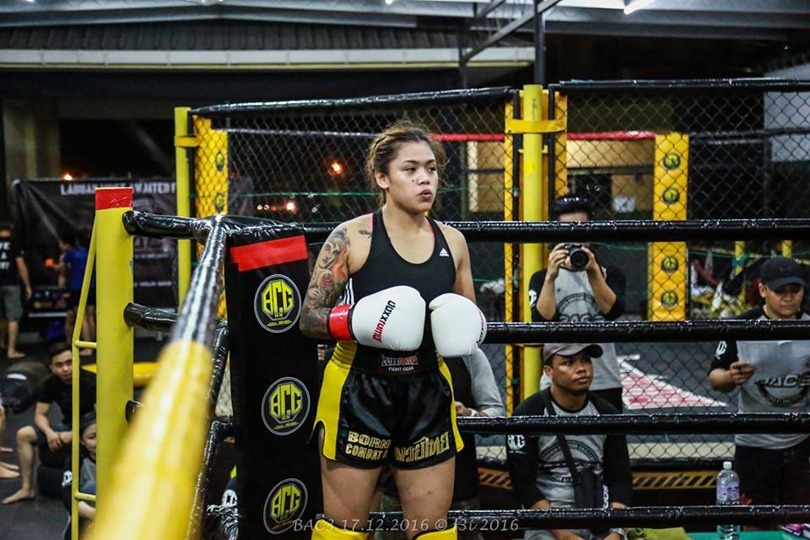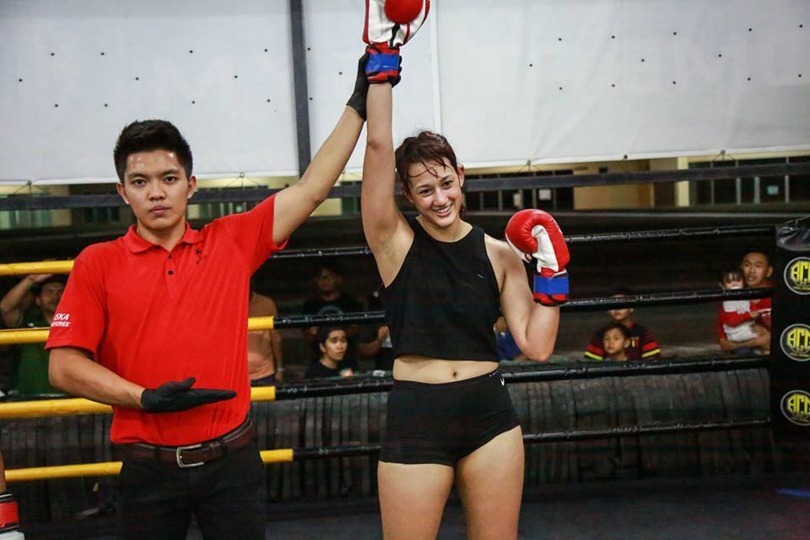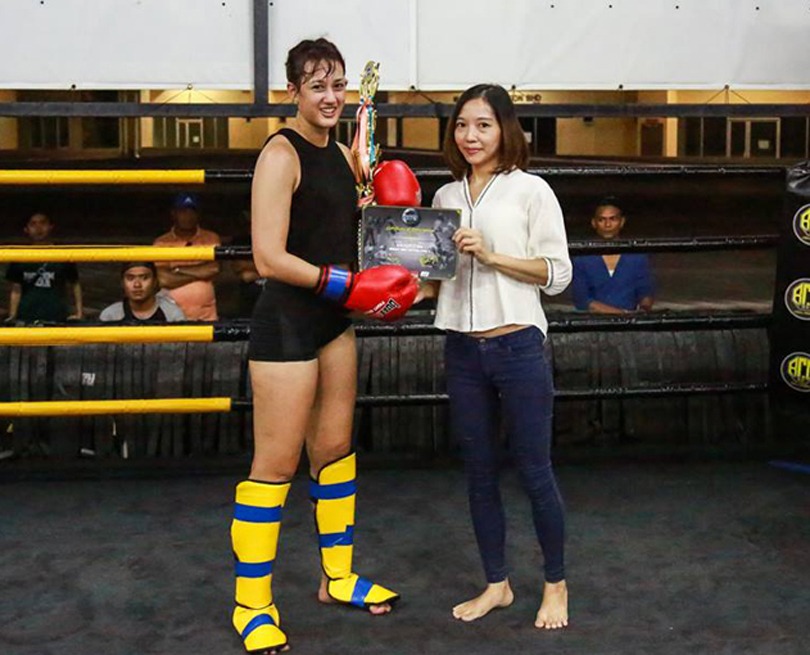 Liyana or Li as she is fondly called by her friends is from KL and of Indian and Chinese heritage. Ask on how she felt after winning the JY Cup,
"I am really happy that I won. I was not thinking so much about winning or losing but more on performance. Cindy is tough, hard to break and came out strong in the first round so I wanted to make it as difficult as I could for her to beat me in the next round. Kien, Alyson and Tasha my cornermen really pushed me and showed so much belief in me, I have to thank them for bringing out the fighter in me!"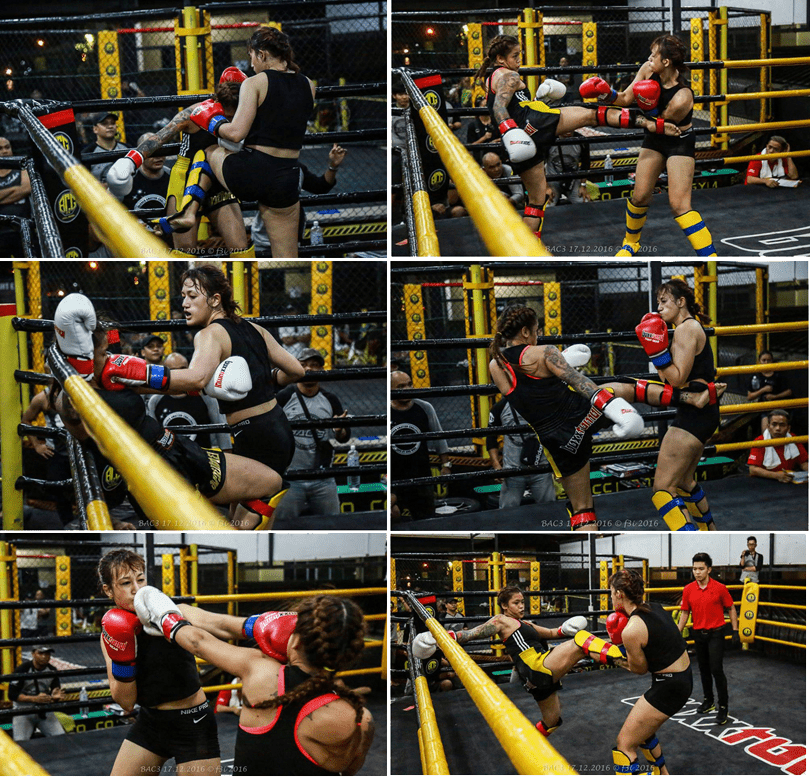 Sports has been a large part of her life as since 5 years old she already started playing tennis. She love competing and this is her motivation to train harder each day.
Martial arts is relatively new to her. She joined TNT Kickboxing after a friend encourage her to come along and her initial reason was just to lose weight, but her competitive nature hooked her deeper into the fighting arts and it has become her focus now.
Only at 23 this year, Liyana felt she still have a lot to learn and she is still developing her own fighting style through the guidance of her coach Alex Lim
"Winning the super fight has given me a little more confidence in myself and convinced me to continue fighting. And I hope to for as long as I can. For now my focus would be on kickboxing but I am open to try other styles eventually.
Asked on what she think of BAC
"I believe that this is the first time that BCG organized a Super fight/ Super 4 tournament and it was particularly meaningful as it was held in honor of the late Joseph Yew. I am happy to have been able to participate and honor the man that has contributed a lot to the Labuan fight scene and community as a whole.

The event went smoothly and was well organized. I hope to be back again next year!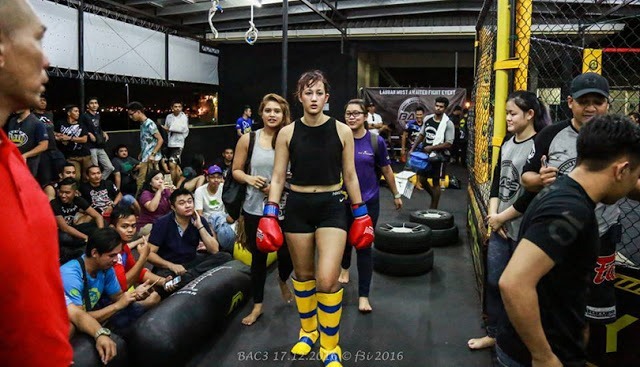 Do u get to go around Labuan? What do you think of the place?
"It is nice to be able to wake up early run around the harbour as the sunrises. Together with my friends and fellow fighters we also visited some of the islands nearby and ate fish head soup for breakfast everyday!
This is my first time in Labuan actually. If it was not for the fight event and Alvin from BCG it might have never crossed my mind to come!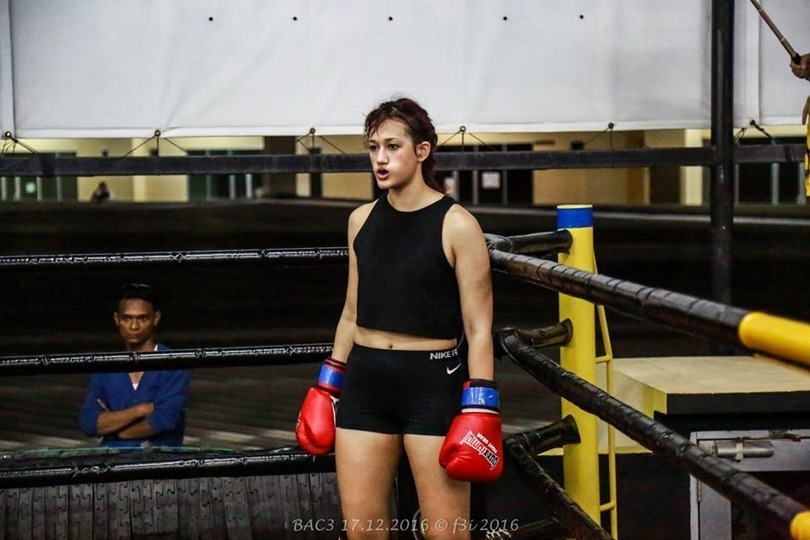 The event organised by BCG Labuan is proudly sponsored by Amnig, Dutch Lady, BoxxTomoi, Regus, Welson Aerialvideography, Perdana Cineplex, AS, Power Root, Fight Fest, One Stop Duty Free, Loong Fish Head and Mr Dicky Ng.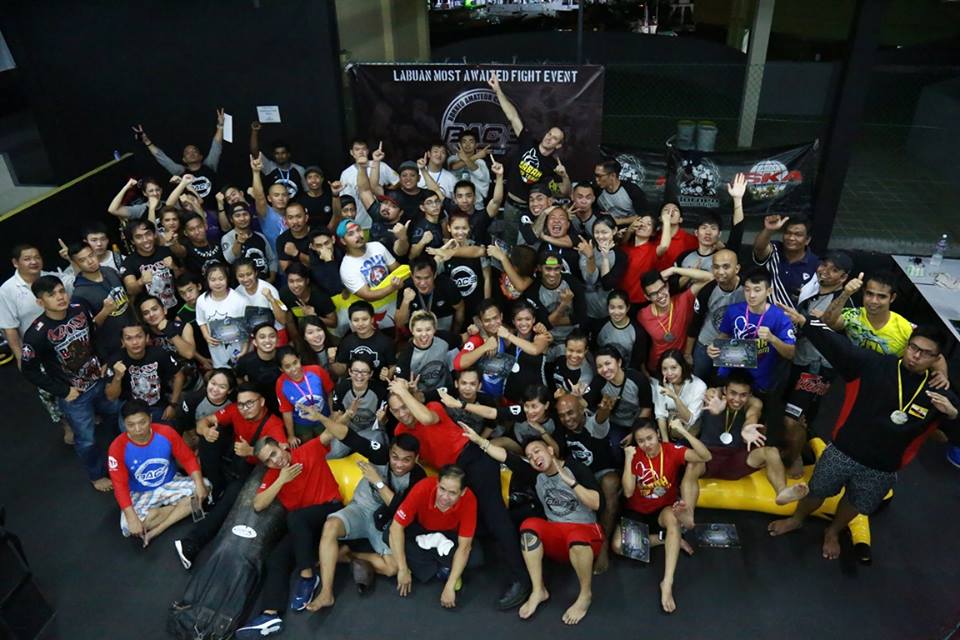 BAC is a platform for amateur athletes to demonstrate their talent and skills in martial arts and, as well to showcase their good sportsmanship. 2017 will be a hectic year as founder Alvin Chong has 3 events planned. BAC 4 in March 2017, BAC 5 in August 2017 and ISKA K1 National Championship in December 2017.
Much planning has been put in place to ensure the national championship will be a success as BCG look to work closely with Labuan tourism authority to ensure participants that travel to Labuan will get the best experience and memory on what Labuan have to offer.
This will be the 1st time in history for a national level K1 Kickboxing to be organised in Malaysia. Alvin wants Borneo to lead in terms of talent pool through BAC and the other ISKA sanctions event in Sabah such as STAND & FIGHT FEST.
BAC3 also saw the continuation of the mission to produce more qualified Kickboxing and MMA referee. This time three attended the ISKA K1 & MMA Referees Course on Dec 16. It was conducted by Master Khoo Meng Yang, who is the South East Asia ISKA representative.