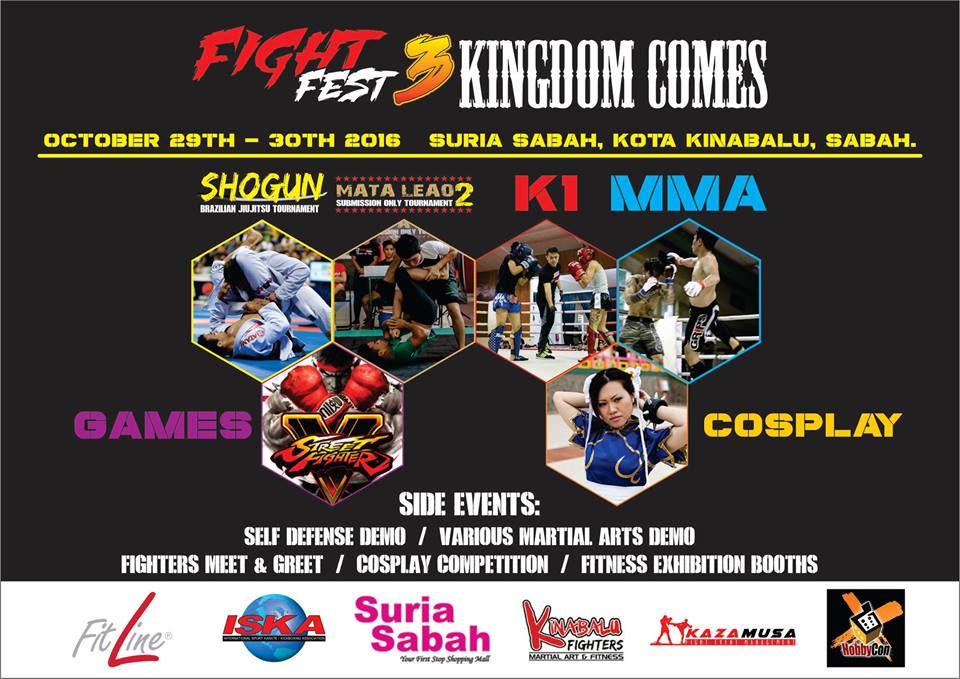 The 3rd instalment  of Fight Fest is named Kingdom Comes. This time around, it is going to be a hive of activities, which require a bigger space, and hence location is confirmed at SURIA SABAH.
Last Sunday 16 OCT 2016, Fight Fest held a meet the coach session at FitLine Center, Penampang. This session was held to give organizers, gym owners, & ISKA Borneo representative to meet and clarify on competition rules. It's also where main sponsors FitLine can give a briefing on how their products can help fighters achieve peak performance.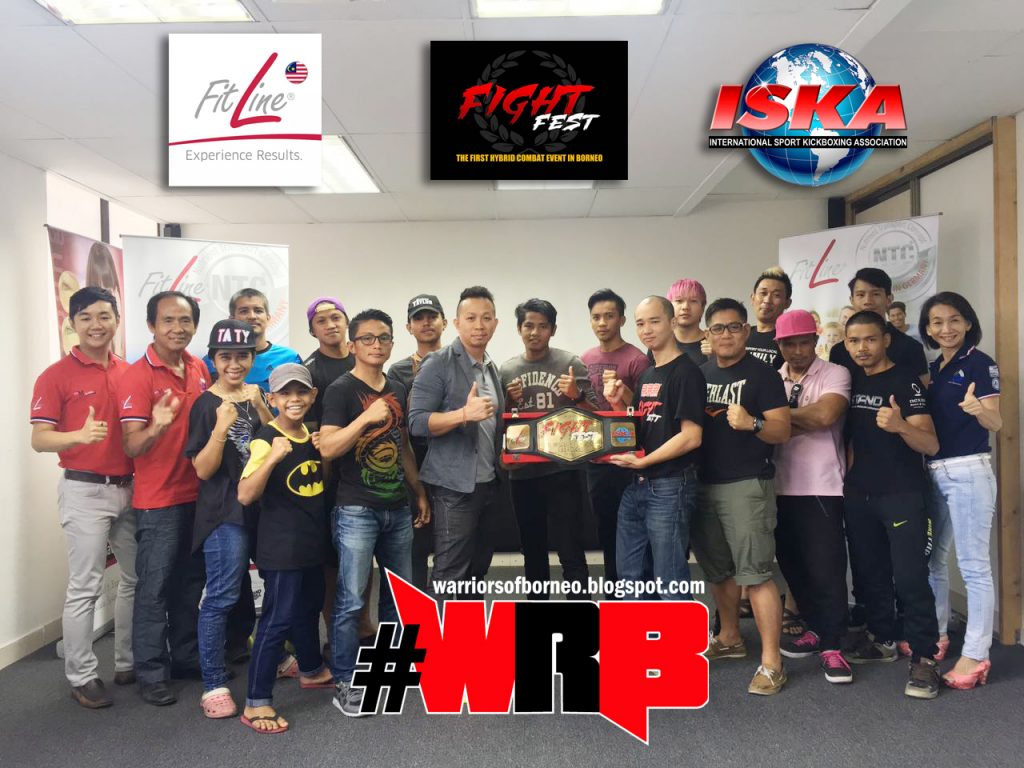 Among the subject discussed:
K1 Rules & Regulations
K1 Scoring System
FitLine supplementation
ISKA National Tournament
Fight Fest 3 : Kingdom Comes program update 
Fight Fest 2017 plans 
It was conducted by organizers & Fight Fest founder,
Johan Julian
of
Kinabalu Fighters
and
ISKA
East Malaysia representative,
Alvin Chong
of
Borneo Combat Gym
. As for FitLine supplementation talk was given by Mr. Thomas Tay.
Fight Fest III will be a platform to select the best fighter from Sabah to compete in ISKA National tournament, which is plan to take place next year.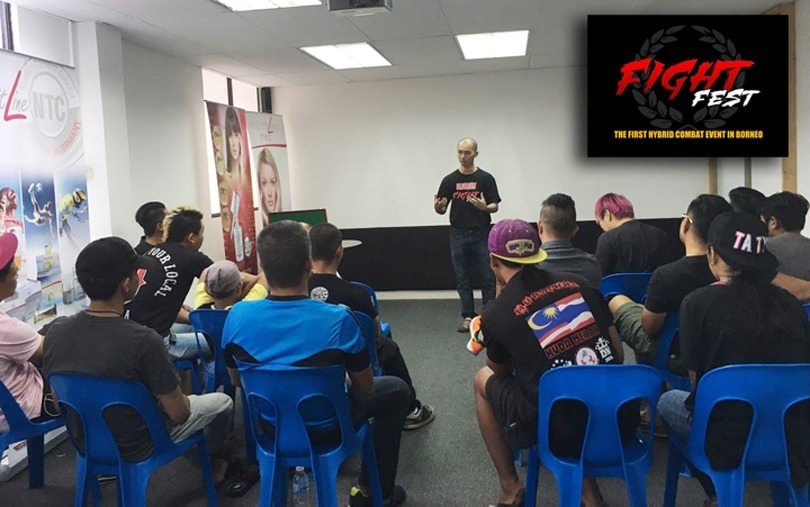 Briefing by Johan Julian
Fight Fest 3 will create history in Borneo as the 1st hybrid martial arts event. It combines :
Grappling event :SHOGUN for gi, MATA LEAO for no gi.
MMA
K1 Kickboxing
There will also be a free Luta Livre seminar to be held on 28 OCT. conducted by Luta Livre Blackbelt Afonso Cego & Luta Livre Brownbelt Antonio Battistessa.

For non martial arts activities, in colloboration with HOBBYCON there will be :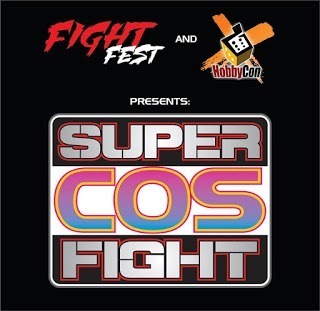 Cosplay activities and competition
Console Games
Fitness challenge and activities
Booth from fitness apparels & gears, food & beverages and other sponsors
It is truly becoming an event for whole family. Those that likes to watch fight can do so and their family and children can enjoy the Cosplay and Console games activities. Those not into martial arts but are fitness freaks, SFAS (Sabah Functional Fitness Association) will conduct a fitness challenge. Celebrity Fitness guru Michelle Koh will bring fun in exercising through her FUZE FITNESS session.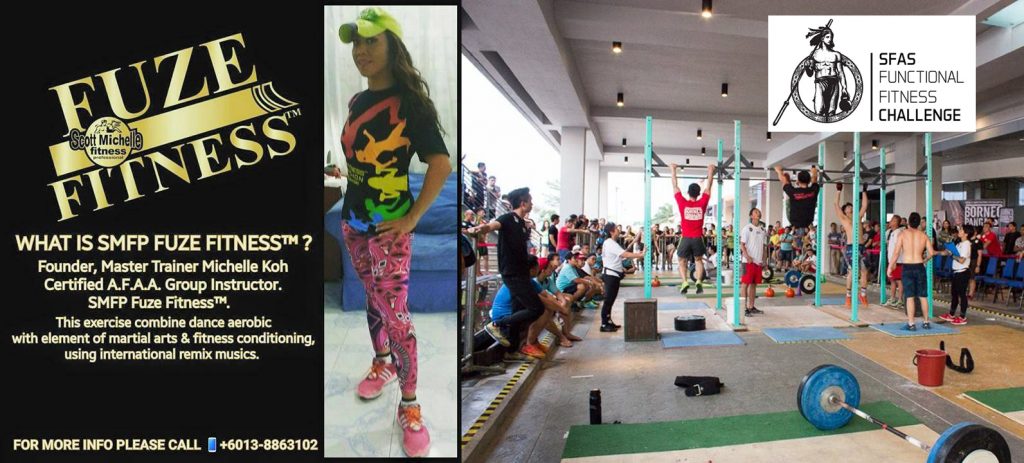 The event will be divided into 4 areas,
Mat area for grappling matches
Ring for K1 Kickboxing and MMA matches
Stage area for Cosplay, Fuze Fitness activities
Booth area for trade booth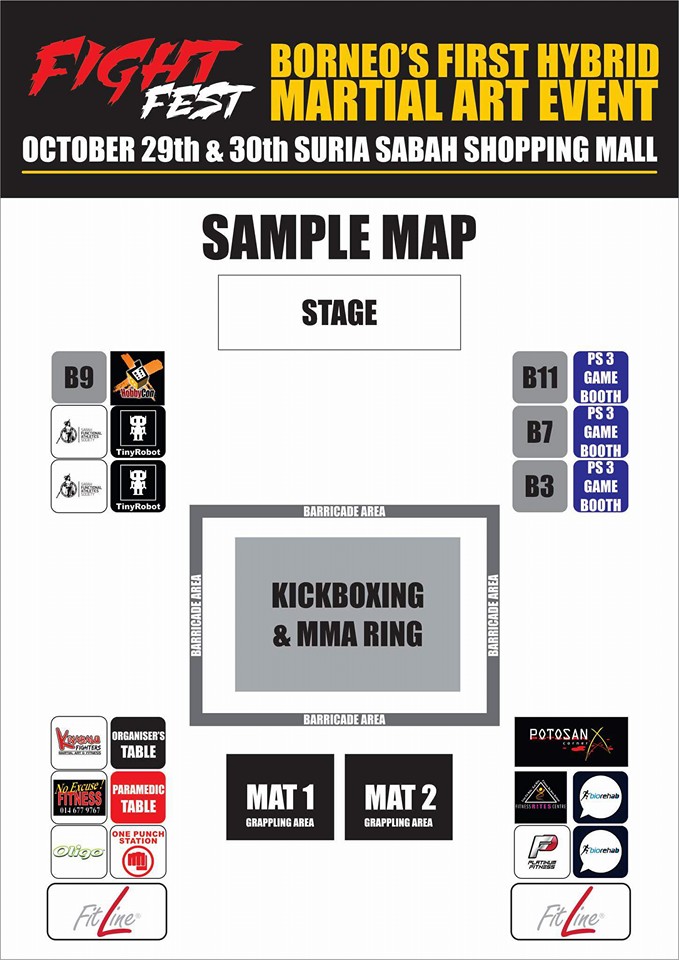 The hi-light will be the K1 65kg Superfight between Muhd Afandi of Team Revolution, Sabah vs Anil Mehta of Team Relentless, India. This fight will determine who is the owner of the shiny ISKA-FIGHT FEST belt.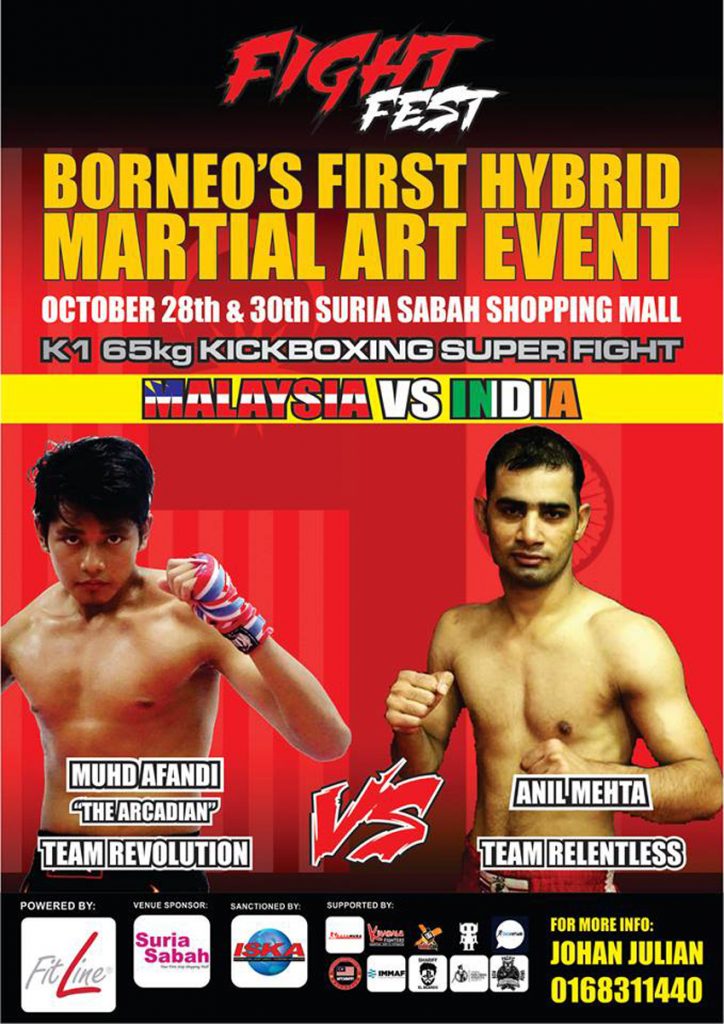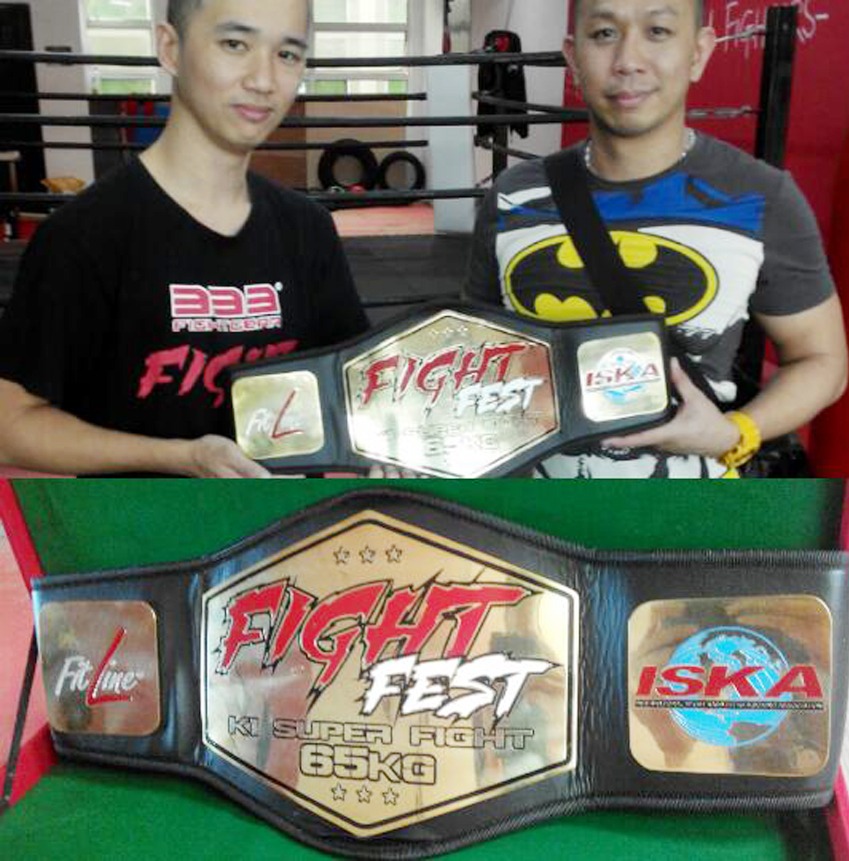 Will this title belt be kept in Malaysia or be brought back to India?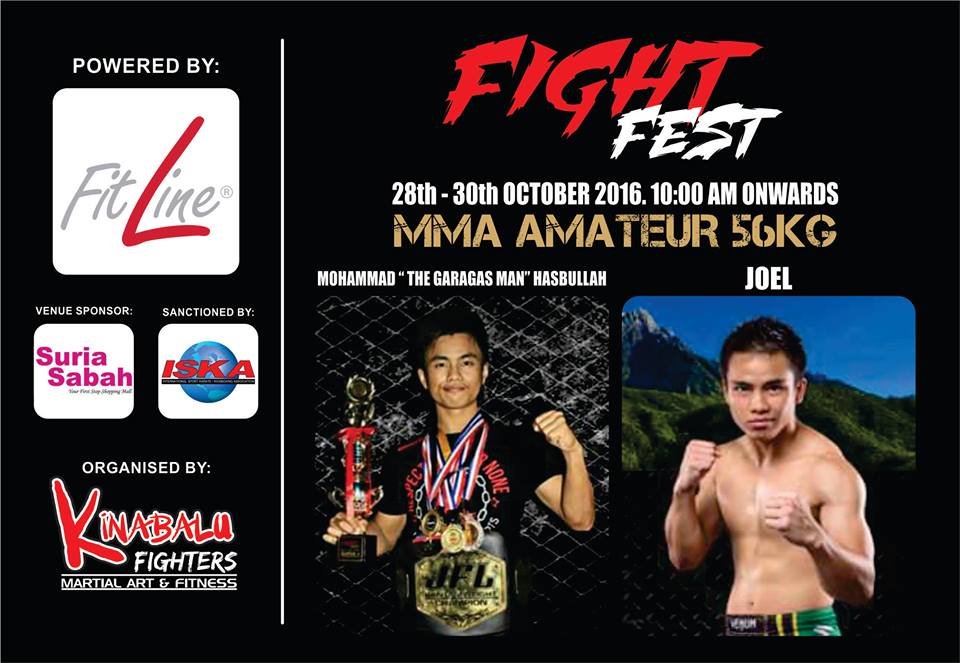 Check out the schedule below: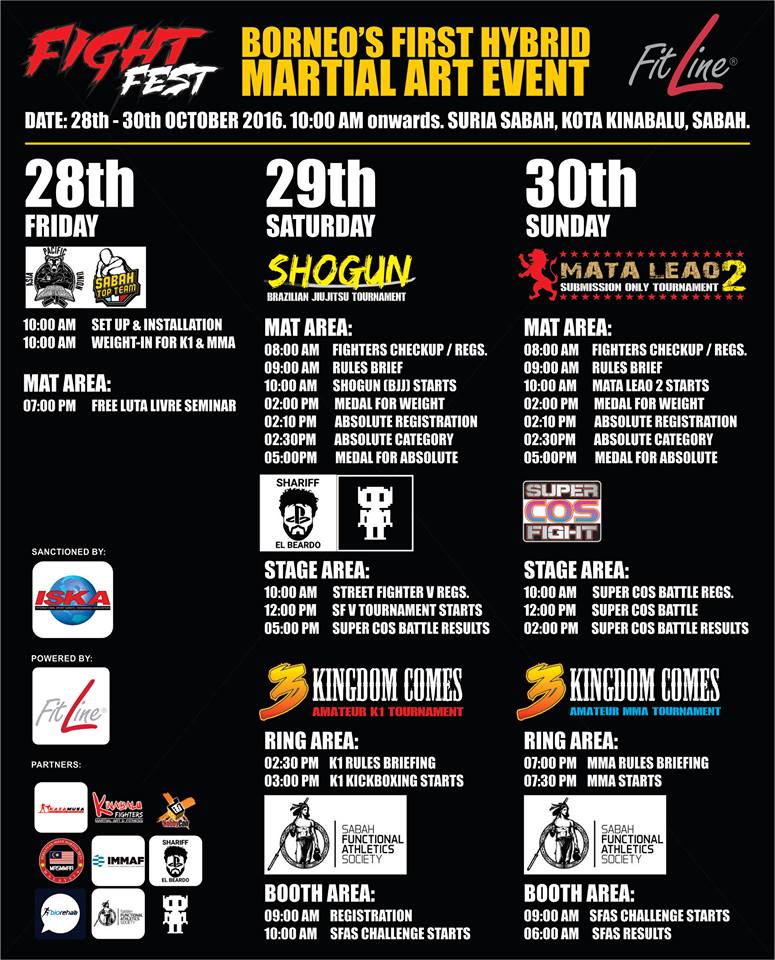 Personally I'm very excited about this event. Because they are so many things to see and do. I just wish I can multiply myself and watch all the event.
This is definitely an event that will keep you entertained whole weekend and satisfy your thirst for martial arts action. Entrance is free!
Check out Fight Fest FB for updates or call Johan Julian if you need more infor ( 016-831 1440 )