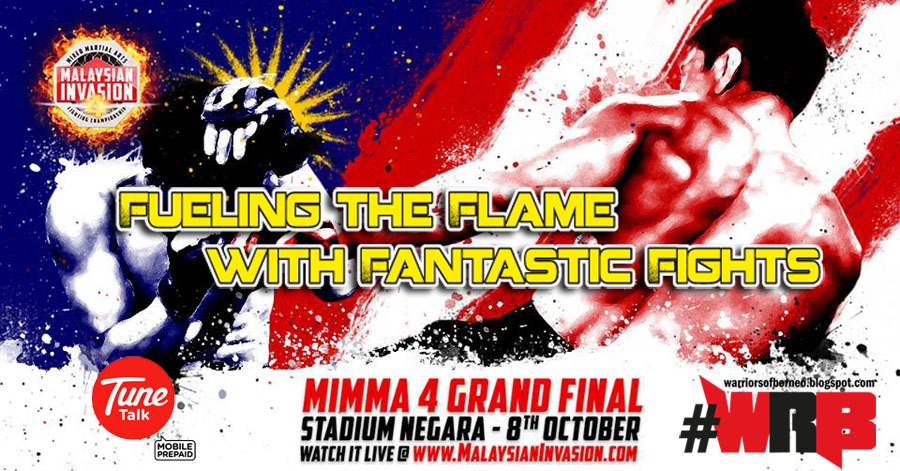 MMA fight fans, the moment we have waiting for is finally close by. Tune Talk MIMMA 4 Grand Finals will be held on 8 Oct 2016 at Stadium Negara. This Saturday, MIMMA will bring us 12 bouts of the best amateur talents discovered through an almost yearlong selection process, throughout Malaysia.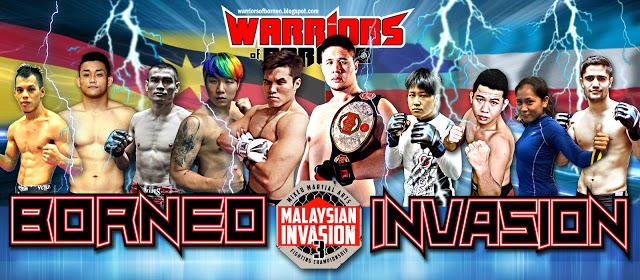 2015 MIMMA 3 Grand Finalist – Borneo Invasion
Out of the 12 bouts, Warriors of Borneo is proud to see the representation of Borneo is still very strong. Last year's MIMMA 3 Borneo Invasion saw a line up of 9 fighters (either from or based in Borneo), which makes up almost 50% of the fighters. This year will have 9 championship fights and 3 feature fights, which involves 24 fighters, and out of this, 9 fighters are from Borneo. Headhunters spirit is running strong in these Borneon warriors.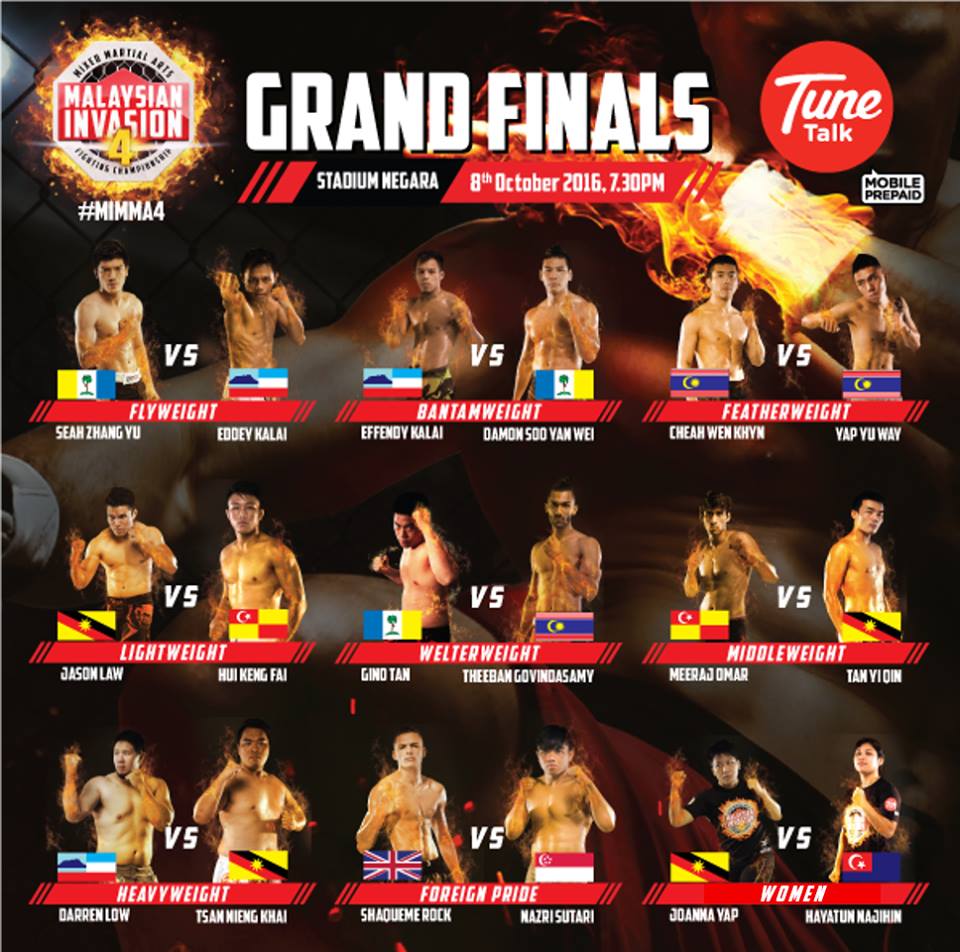 They will battle it out for a taste of glory and amateur MMA's ultimate gold in this region, the Tune Talk Malaysian Invasion MMA Championship title belt. The #MIMMA4 Grand Finals will be an explosive conclusion to the tournament, which has successfully produced champions who have transitioned to become successful professional MMA fighters like Agilan Thani, Keanu Subba, Allen Solomon Chong, Adrian Tham and Muhammad Aiman,
The finalist was also send to Phuket Top Team to polish up their game and to experience high level training that is the routine of pro fighters.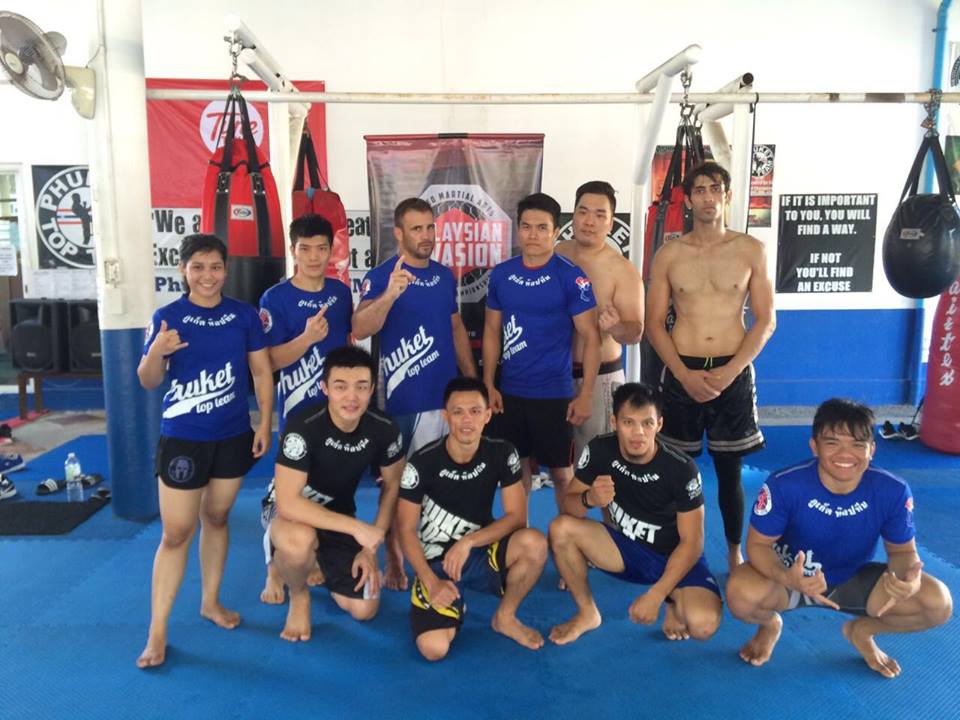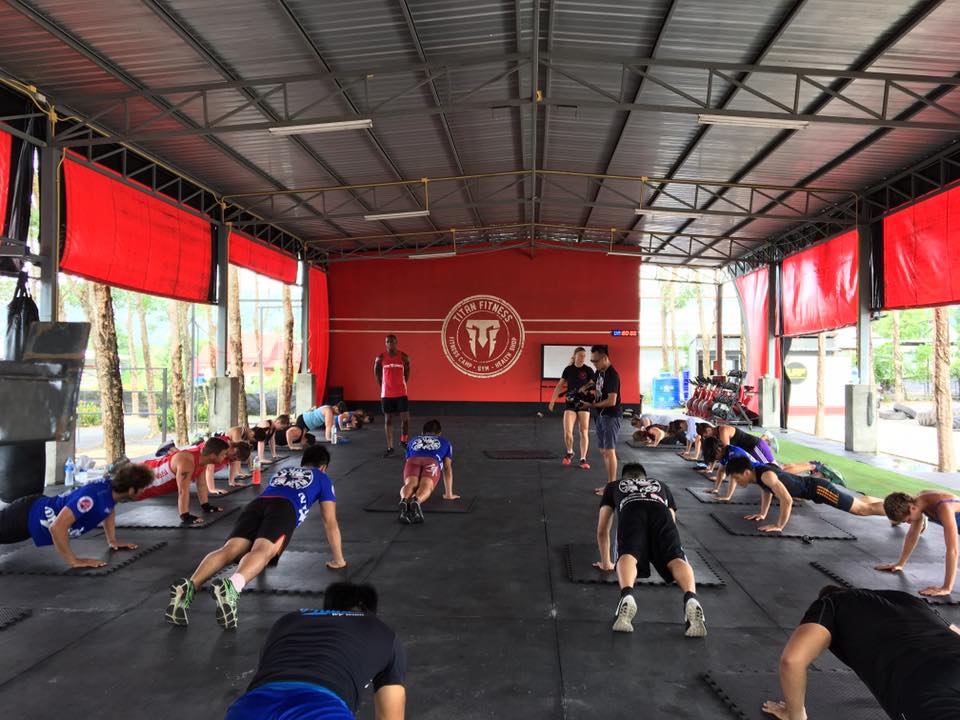 at PHUKET TOP TEAM
Let's take a look at the fight cards.
There will  be 3 bouts of Feature Fights to kickstart the night of actions
MIMMA Veteran VS New Blood 
Vinod Dave Greywal (Kuala Lumpur) VS Aaron Tan (Sarawak)
Malaysia VS Indonesia 
Hafizul Hakeem VS Riko Chen

Palestine VS USA
Amro Fy Sulaiman VS Cash Barnes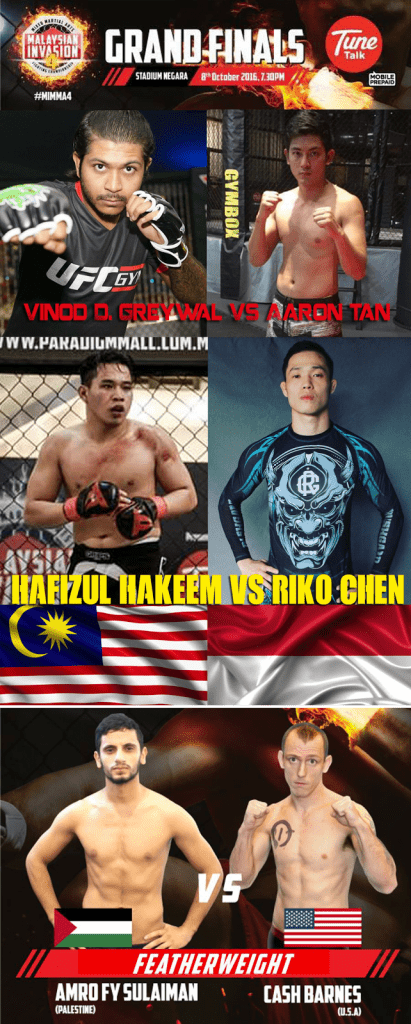 Championship Bouts features a total of nine (9) blazing matches:
Women:
Joanna Yap (Defending Champion) VS Hayatun Najihin
Heavy Weight:
Darren Low (Defending Champion) VS Tsan Nieng Khai
Flyweight:
Seah Zhang Yu (Defending Champion) VS Eddey Kalai

Middleweight:
Meeraj Omar (Defending Champion) VS Bryant Tan

Welterweight:
Gino Tan (Defending Champion) VS Theebaan Govindasamy
Lightweight:
Jace Law (Defending Champion) VS Hui Keng Fai

Bantamweight:
Effendy Kalai VS Damon Soo

Featherweight:
Cheah Wen Khyn VS Joseph Yap
Foreign Pride:
Nazri Sutari VS Shaqueme Rock
6 out of the 9 champions from season 3 will be defending their titles this year.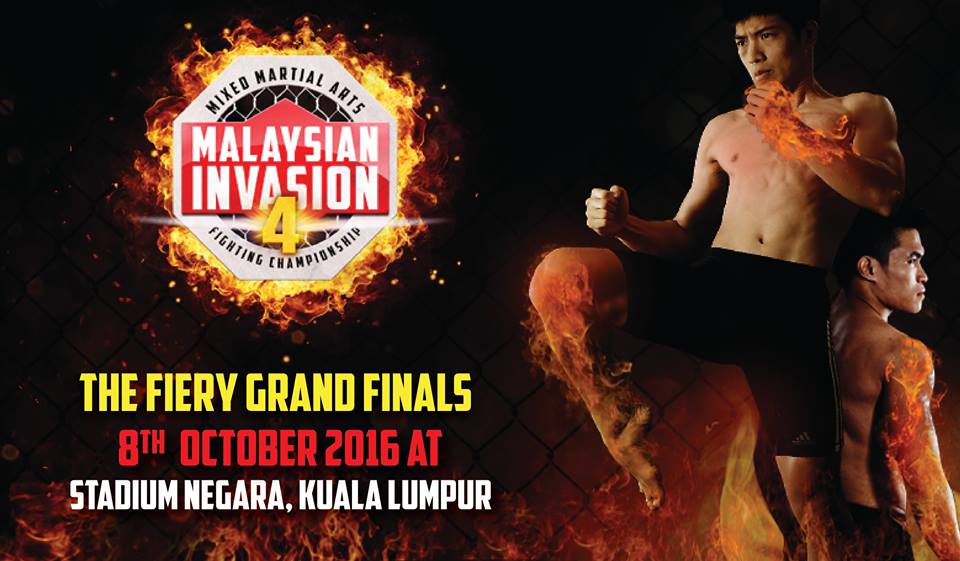 Grab your tickets while it's still available. Tickets for the historic night are available at
redtix.airasia.com
If you are not in KL, catch the fight on
www.malaysianinvasion.com
or RTM TV1
And don't miss the media weigh-in & face-off of fighters at Dataran Merdeka on 7th October 2016, 3pm.