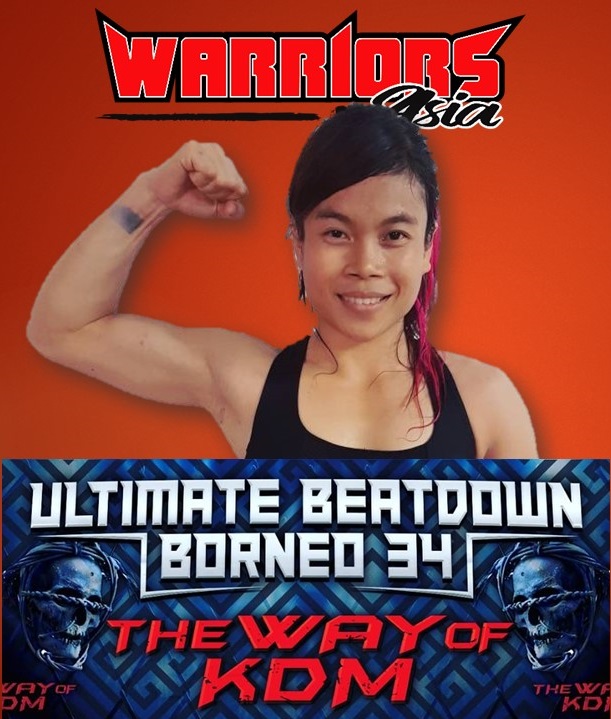 Ultimate Beatdown, the longest running fight promotion in Malaysia will be back with its 34th edition! The Borneo edition : Ultimate Beatdown Borneo (UBB) will hold it's 3rd series this Saturday 20 JULY. After 2 edition in Kota Kinabalu, this time UBB will travel to a new venue…the scenic island of Labuan.
Labuan is a small island off the west coast of Sabah well known for its cheap alcoholic beverages & chocolates due to its duty free status.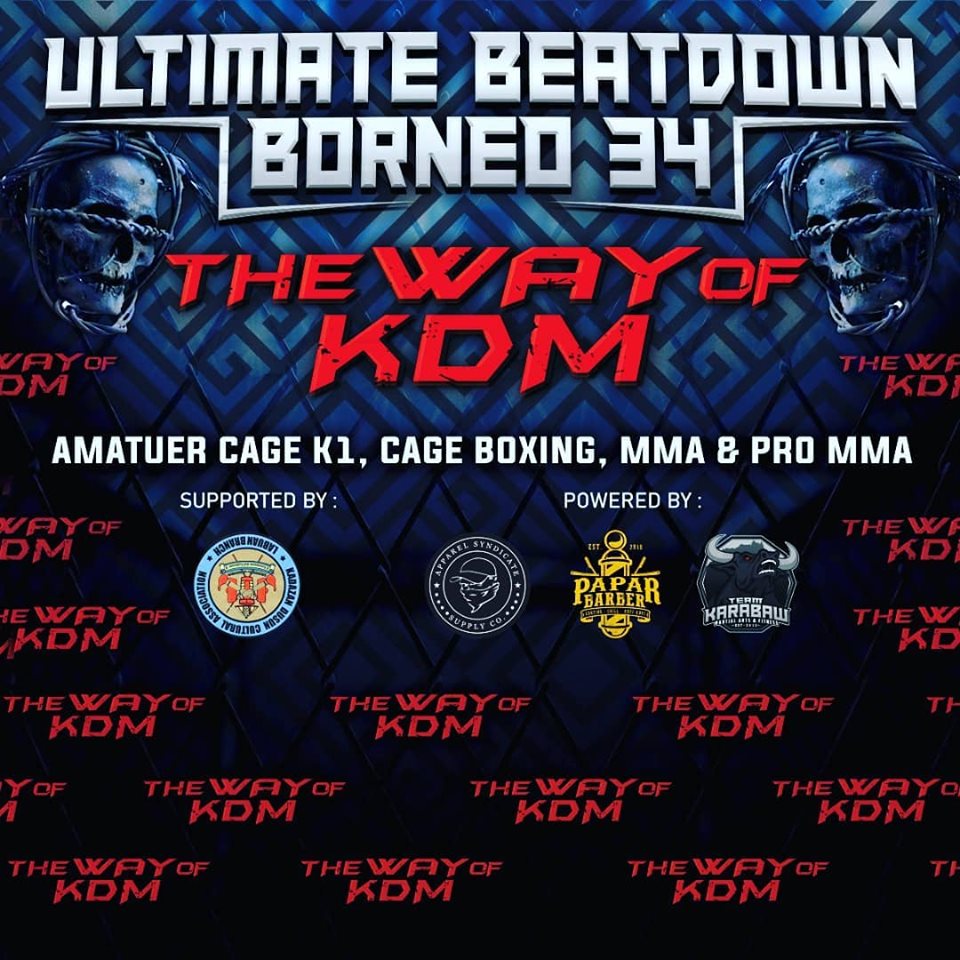 Labuan has beautiful beaches and scenic parks perfect to unwind & chill. In these sandy white beach, you can sometimes bump into Maggie Quinn, as she makes her regular run. She love running to build her stamina. Mag as she is often call, not only run to keep fit, but she also kick, box & grapple. She's the first pro female MMA fighter of Labuan.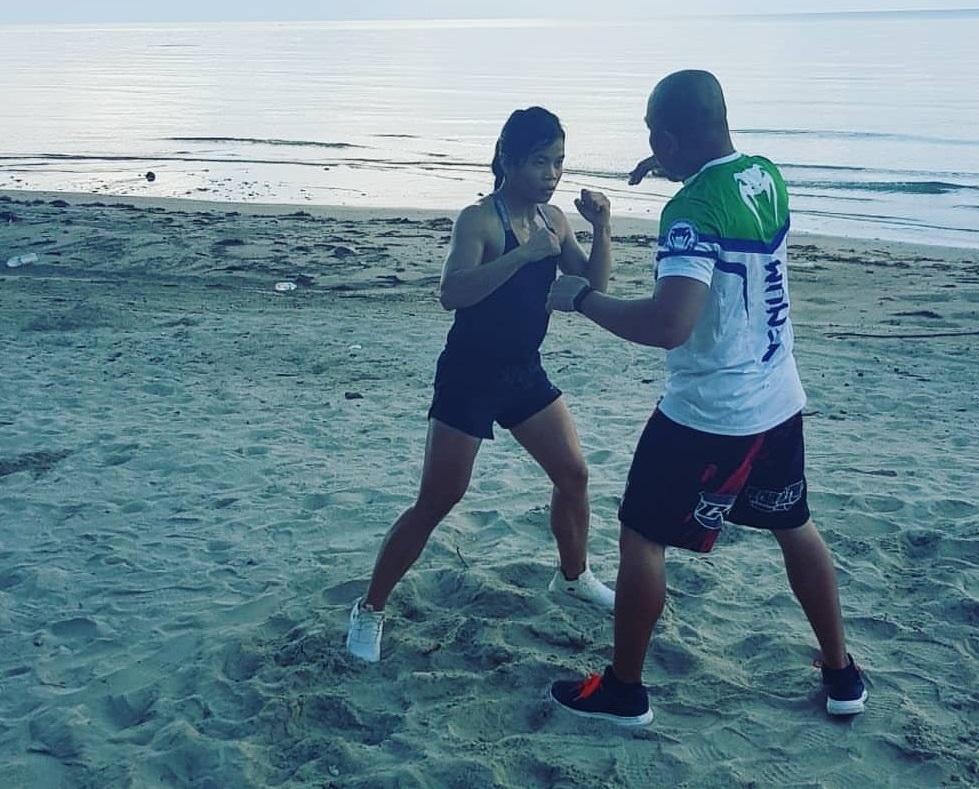 Originally from Miri in Sarawak, she grew up in the remote village of Long Seridam Baram. Her journey in martial arts started with Karate when she was in high school in SMK Marudi, she was also active in volley ball, but nowadays fighting is her passion.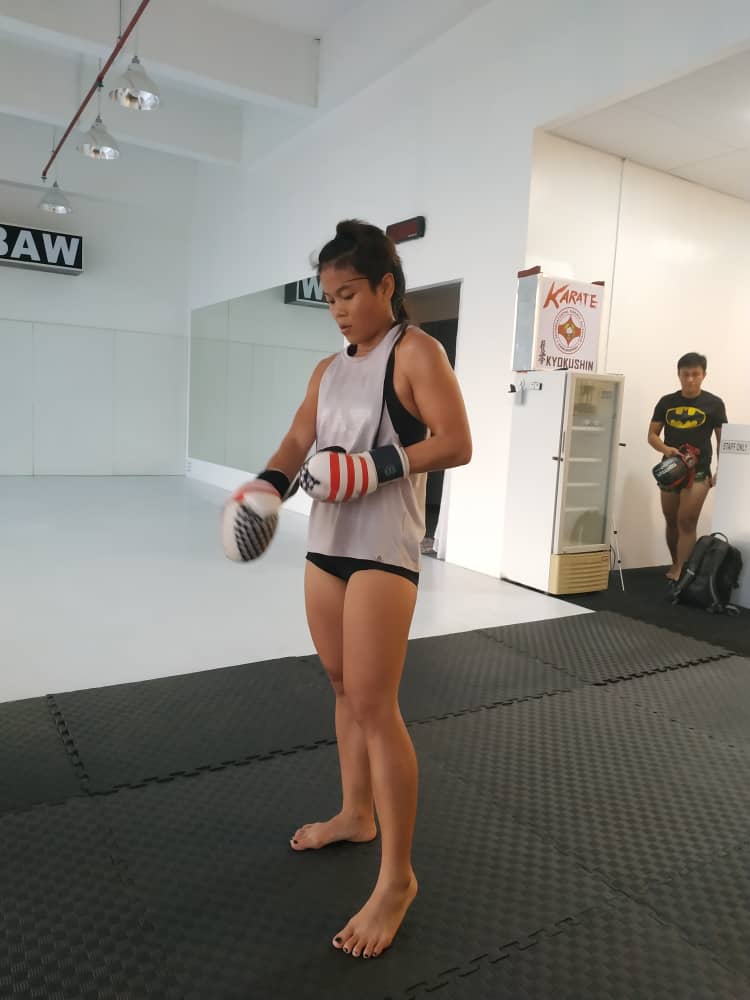 2 years ago in Labuan, when she was 26 as she picked up boxing, K1 & Muaythai. Coached by Adrian Zaini, whom is also her boss at work. Mag works in the male dominated oil & gas industry as a HSE (Health, Safety, Environment) officer. There were a time when a colleague wanted to pick a fight with her due to work related matters. This increases her seriousness towards martial as she wants to use it to protect herself. She is also out to proof to others that women can do anything that a man can!…perhaps even better!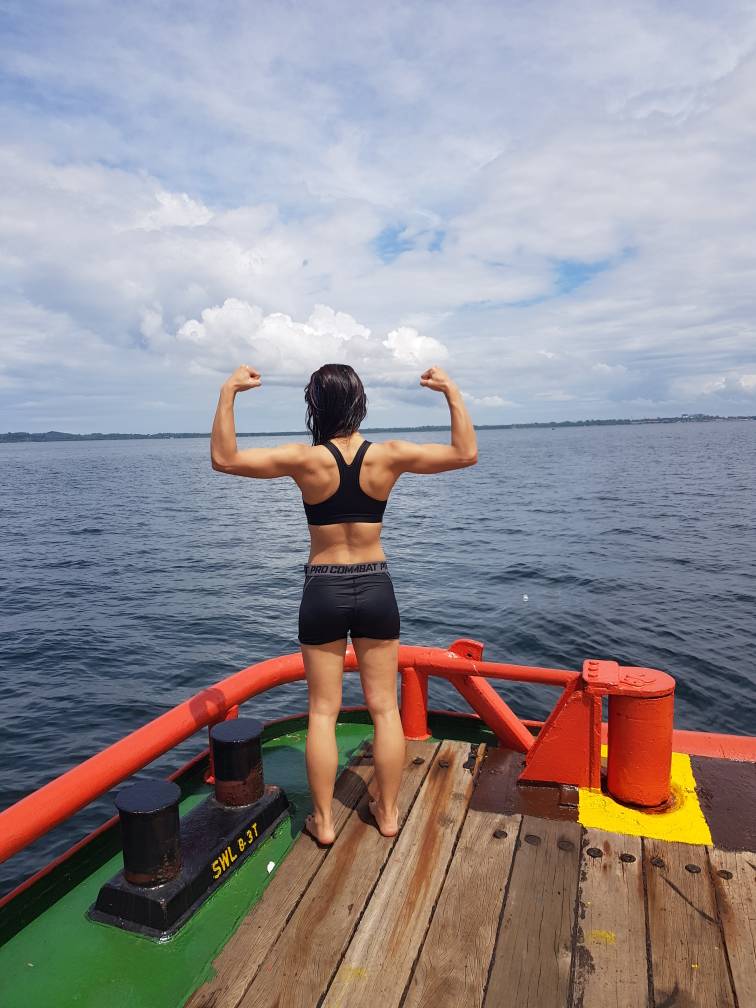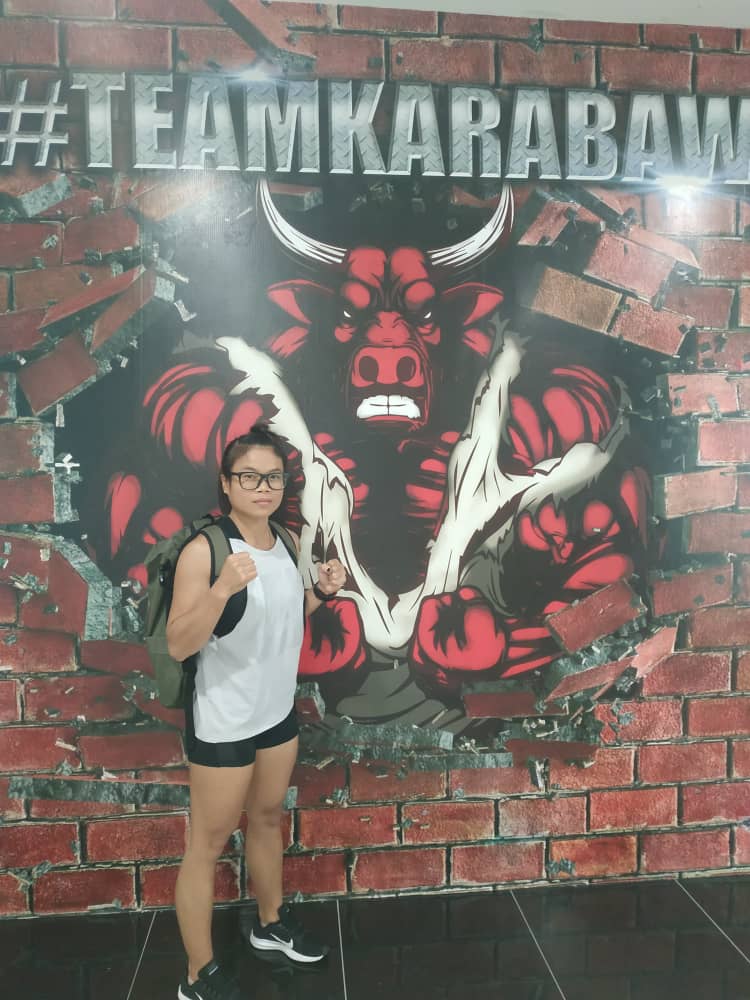 Adrian of Team Karabaw Labuan, saw her improvement in skills in such a short period. Her commitment also impress him. Mag fractured her ankle when she tumble from a stairs 7 months before she starts her training with Adrian. But she never slowed down. Realising that she is a fighter at heart, Adrian suggest that she enter competitions, and from there on, she has competed actively in various style in regional competitions
She now holds a record of:
Am K1; 0-2-0
Am Boxing; 3-1-0
Pro Muaythai; 0-1-0
Am MMA; 0-1-0
Pro MMA; 0-2-0
Am Sanda K1; 1-0-0
She debut as a pro MMA fighter just last year in Ultimate Beatdown 28, as she took on fellow Sarawakian Emilia Elisha Rayner. It was a back and forth fight that ended with a unanimous decision win by Emilia.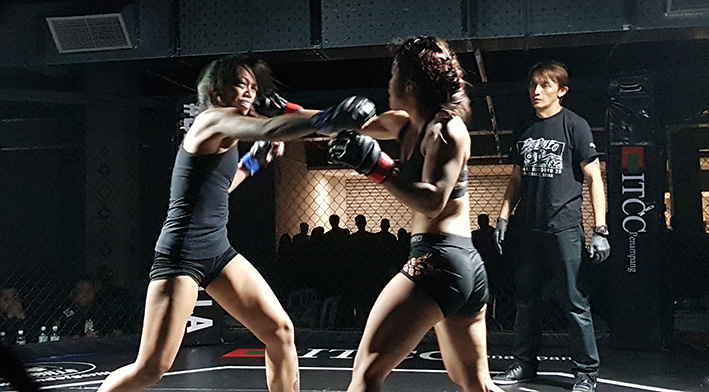 Mag then flew to Philipines to fight in Cage Wars Fight Night : Battle in Legazpi as she took on Rocel Catalan from the fame Catalan Fighting System. Rocel is the sibling of ONE Championship athlete Rene & Robin Catalan.  Again it was a very competitive fight but Mag lost by unanimous decision.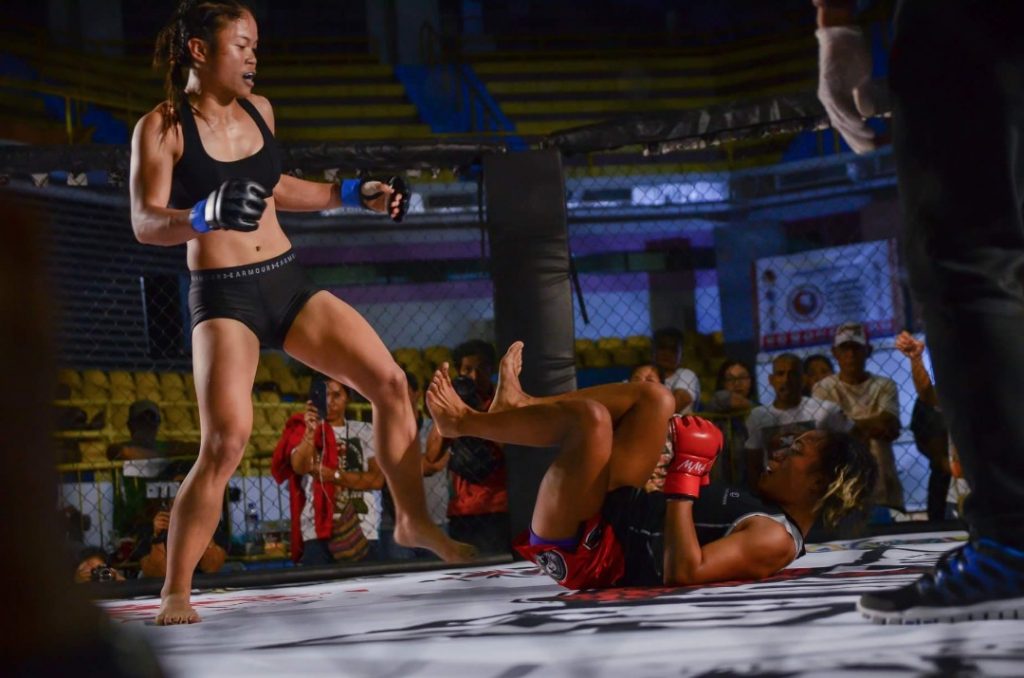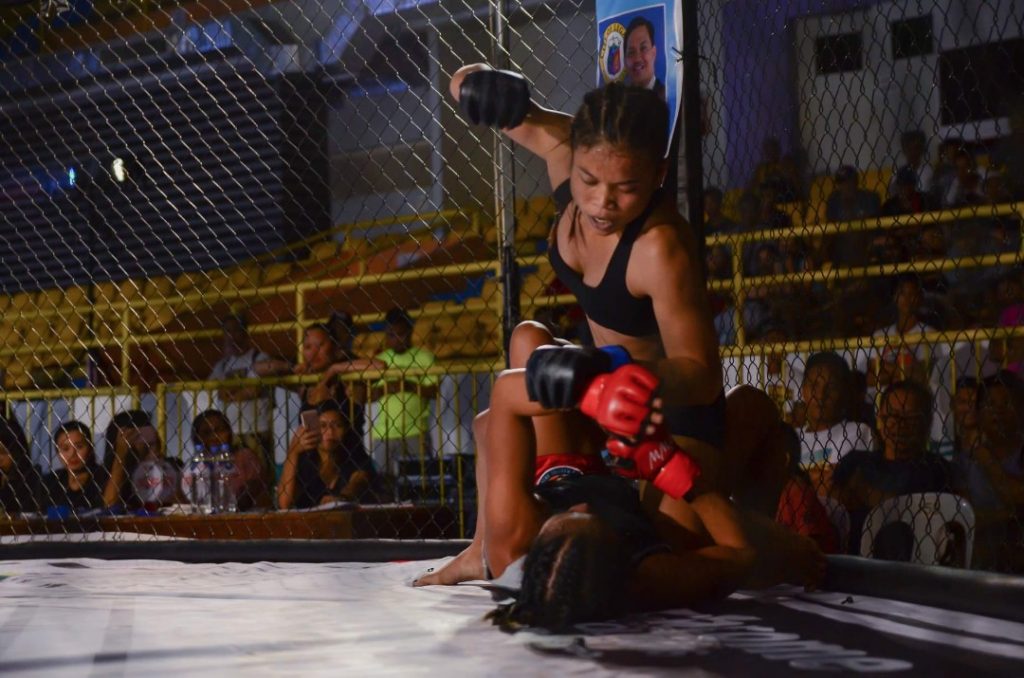 Her most recent MMA fight was in Oct 2018 in Ultimate Beatdown 31 (UBB2)  For the third time she fought a back & fourth battle that didn't end up to her favour as she lost by unanimous decision again.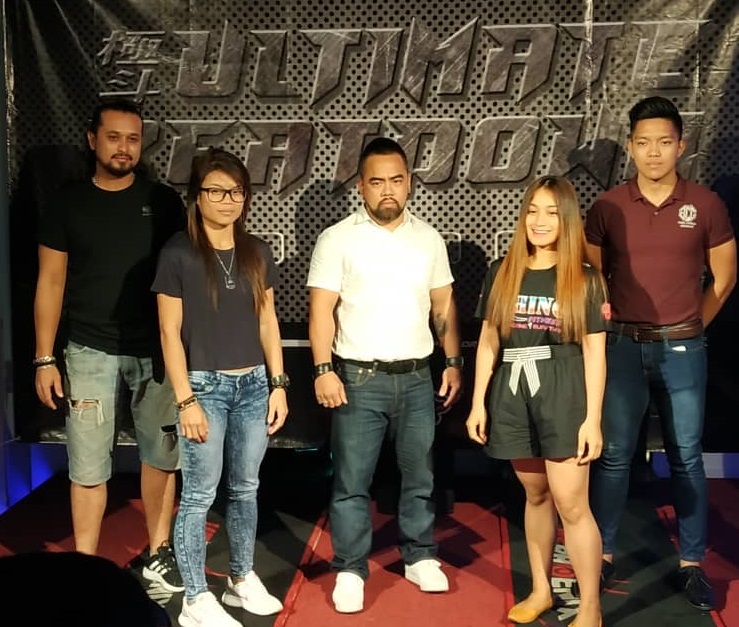 You may think she would give up, but not Mag. Her fighting spirit prevails. She took these loses in her stride & vows to work on her weakness & strategy with the help of her coach.
"I learnt a lot from my previous MMA fights. In UB 28 I had to deal with a ground fighter. I lost and that motivates me to learn more grappling for my next fight.
In my next fight in Legazpi, I have no idea why I lost that time.  Probably because I was fighting in another country. Me and my coaches can't find what mistake I did in that fight. I'm a person who is easy to let go of things, so I let it go cause  I realize winning is not everything, as long as I'm satisfied that I gave my best.
UB 31 I ran out of stamina trying to fight at ground and tiring myself out so I lost again.
Upcoming fight I'll do my best. Follow the game plan. Listen carefully to my corner man and fight smart."
"Every fight I compete in I do it for all the people whom got my back especially my coaches & trainers."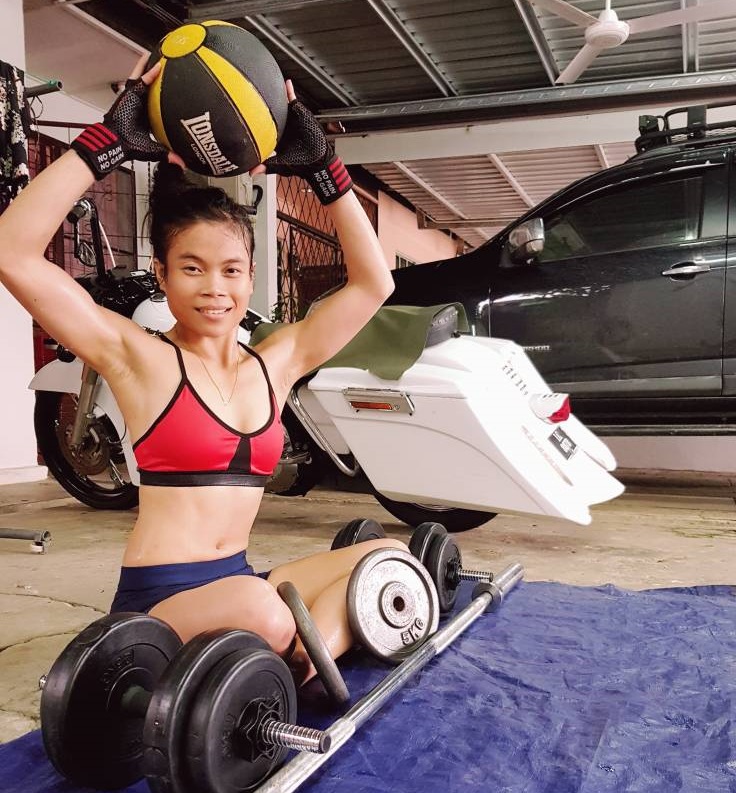 Her coach Adrian describe Mag as a quiet person that kept to herself.
 "I first met Mag when she fell from the stairs & fractured her ankle. I remember her being rather fragile back then. But she have a fighter's heart. She is very committed to her job & also training as a fighter. When she step into the ring to fight, Mag transform from a petite quiet girl to an aggressive killing machine."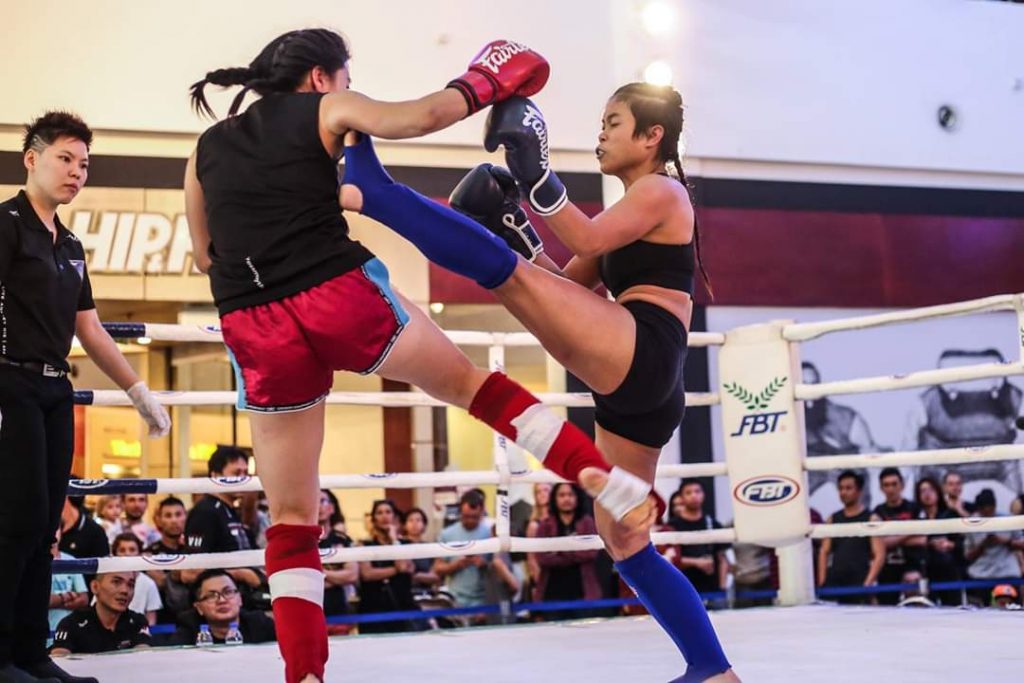 In Ultimate Beatdown Borneo (UBB34) this Saturday night, Mag will face an experience Muaythai fighter – Sharon Andrea of Sabah. They will fight in atomweight for the KDM title belt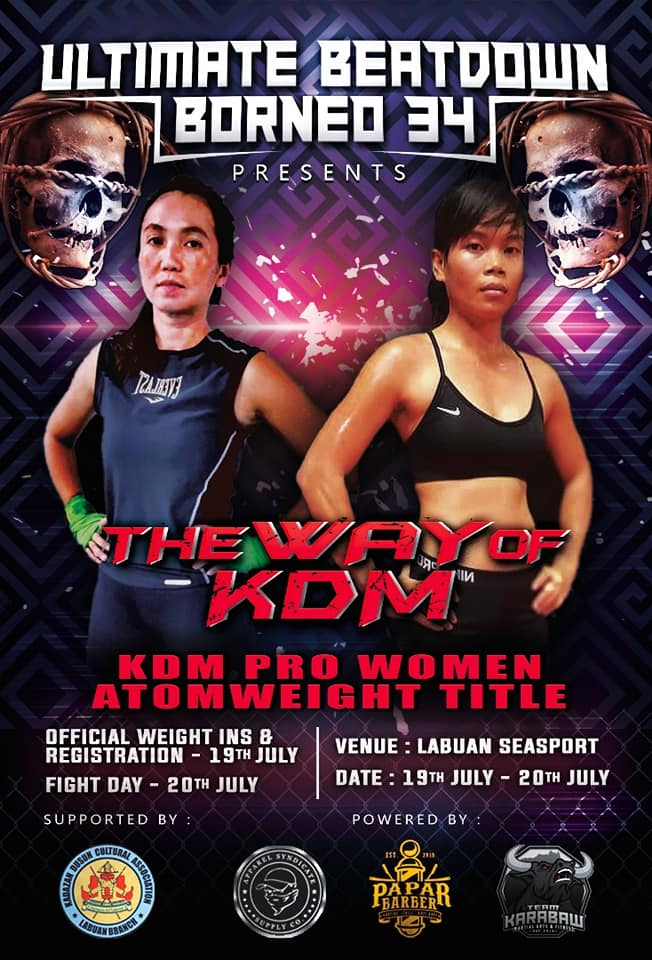 UBB34 carries the tag line of The Way of the KDM ( KadazanDusunMurut – a terms generally referring to the native of Sabah/Borneo )
Mag herself is from the Kelabit tribe, an ethnic native of Sarawak. She can speak Kelabit well and still practice the traditional dance call "Kanut Luntau", practice during wedding, "irau meka" ngadan (change of name ceremony), engagement,  "Irau Kuman Peruyung Aco" Yesus Tinganak (Christmas).
To unwind, Mag loves to hangout with her best huskies buddies named Gyhush and Gygle.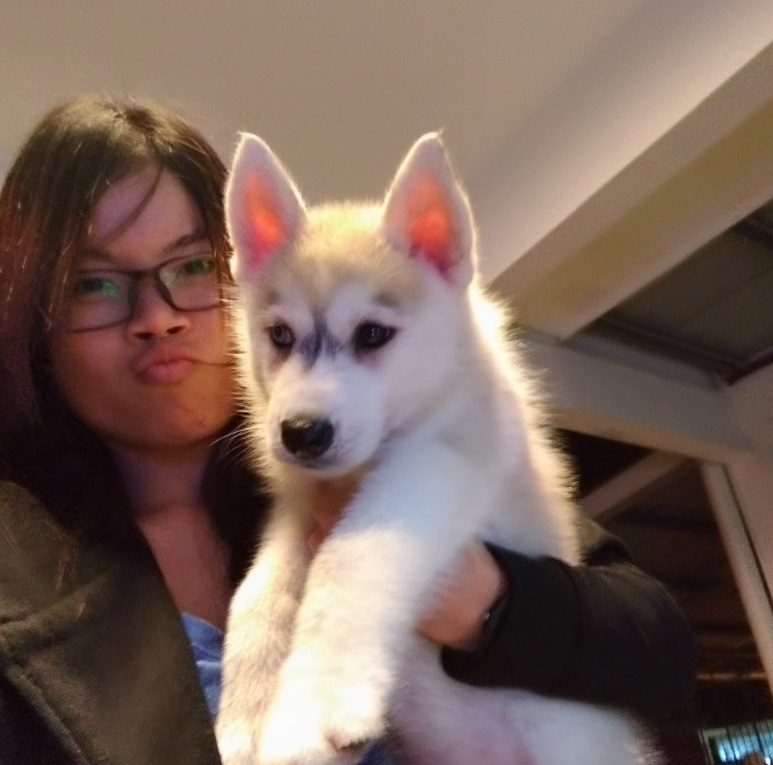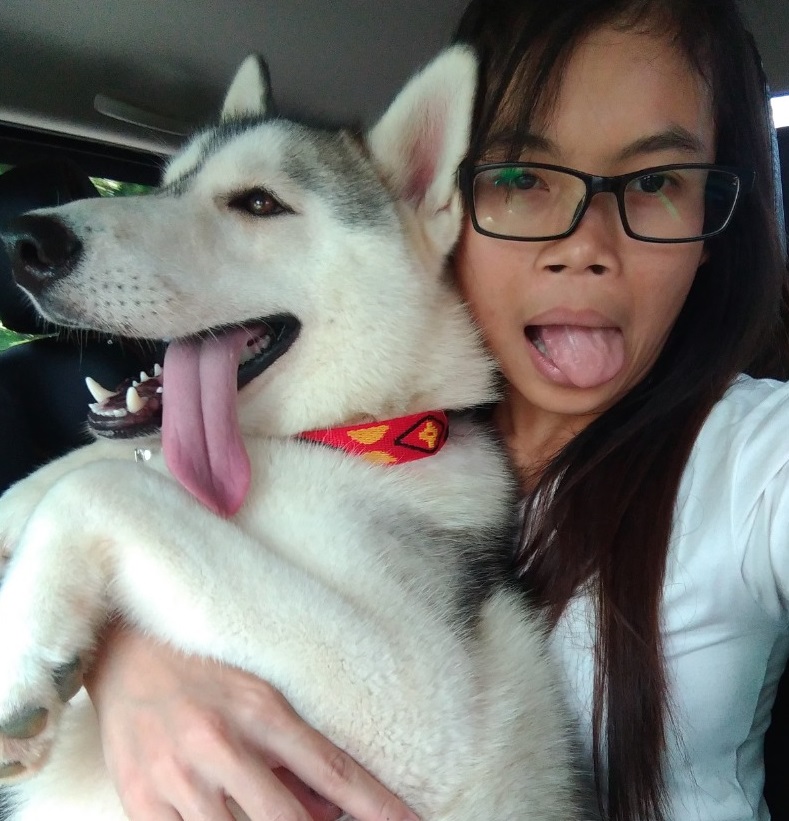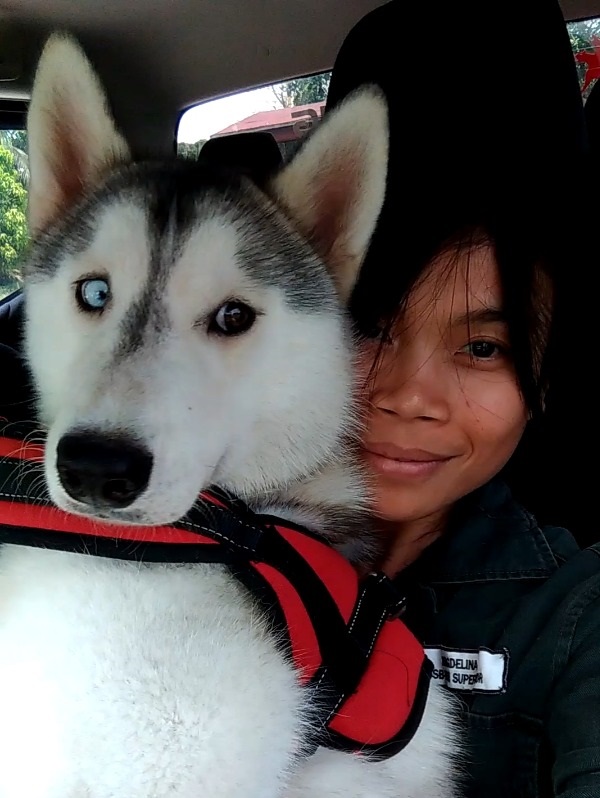 UBB34 is brought to you by KDCA Labuan and will be at Labuan Seasport on 20 JUL. Come and watch live MMA, Kickboxing and Boxing action on the beachside. Actions starts at 10am with the main event at 7pm onwards.