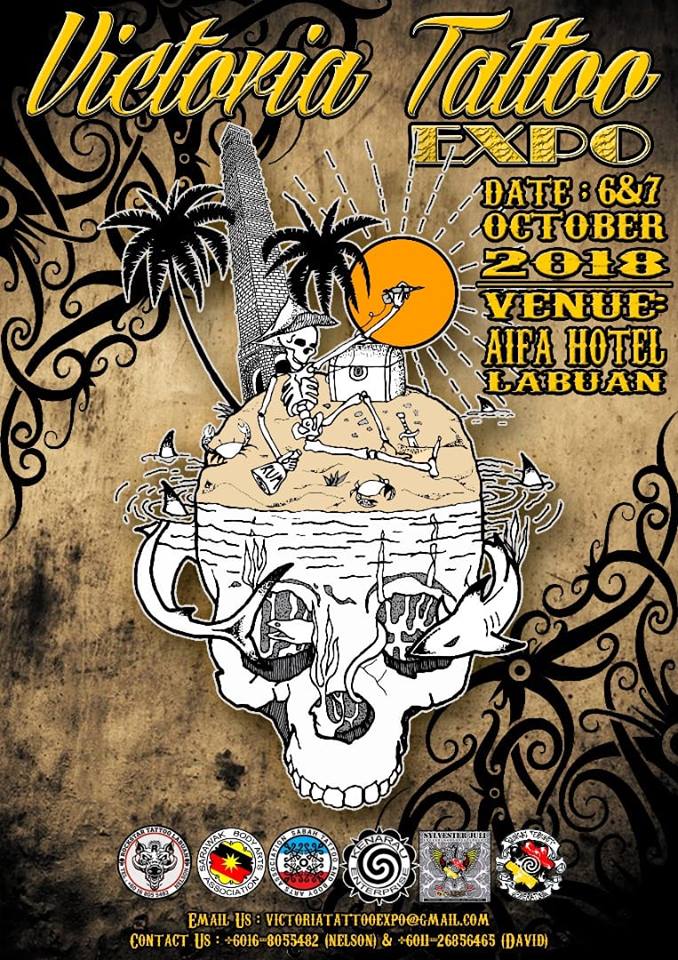 Good news for tattoo lovers in Borneo!
For the first time in Labuan, close to 40 tattoo artist will converge in Aifa Hotel for the 1st VICTORIA ISLAND TATTOO EXPO. Tattoo artist attending will be from Sabah, Sarawak, West Malaysia , Thailand and Indonesia.
There are traditional type of tattoos that have cultural or spiritual connotations but tattoo also has become a work of art that many enthusiast says is a form of self expressions.
As a blogger who cover the combat sports scene in this region, I have seen the boom of tattoo on fighters body. Tattoo of certain designs either give inspiration to the fighters themselves or a form of expressions they want to convey to public.
Take a look at some of the famous UFC fighters with their work of art
——–#WRB——–

More than 30 booths featuring talented tattoo artist from around the region will be at Victoria Island Tattoo Expo . Victoria is the old name for Labuan island during the British colonial era. Having it in Labuan is strategic as Labuan lies in the middle of Sabah & Sarawak, two regions that historically have age old tradition of tattoo.
Guest artist whom will be present is Boy Skrang (Skrang Tattoo Studio – Kuching) & Slyvester Juli (Engkeruakman Tattoo, Miri).
Boy Skrang is one of the tattoo artist doing traditional hand tap tattoo and ever do tattoo for the late Anthony Bourdain when he visited Sarawak few years back.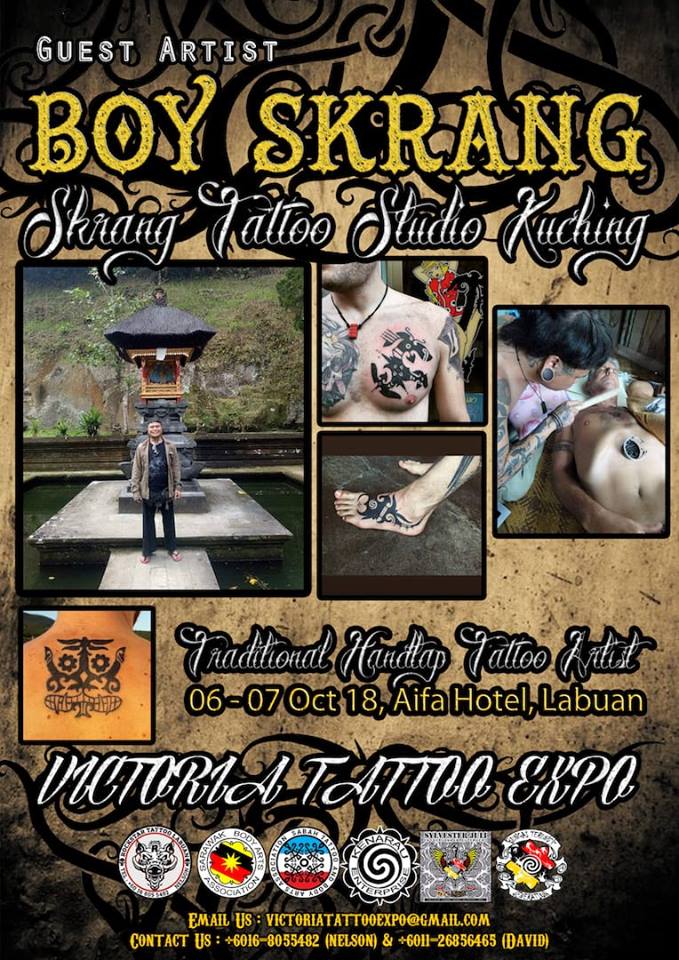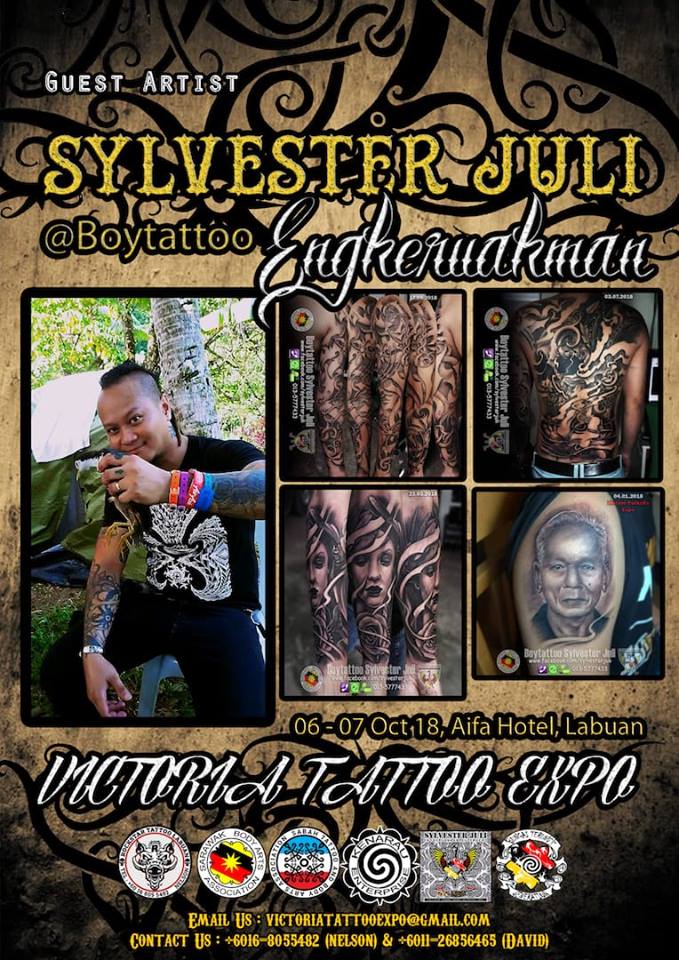 They will also be tattoo contest. The guest judges are, Andreas Majakil, Nelson Winches and Felix Dixon.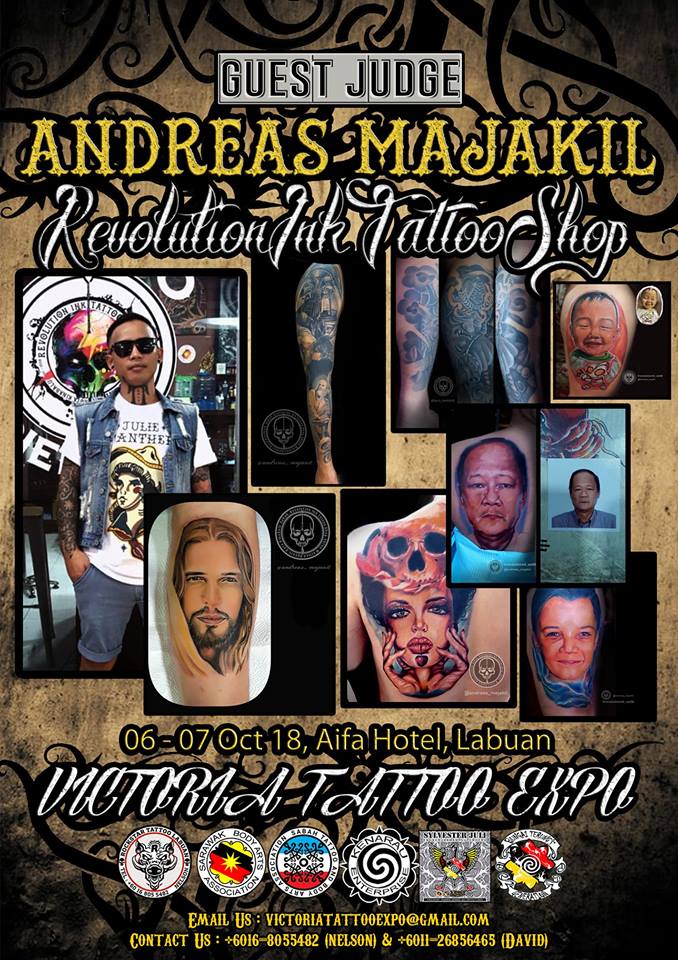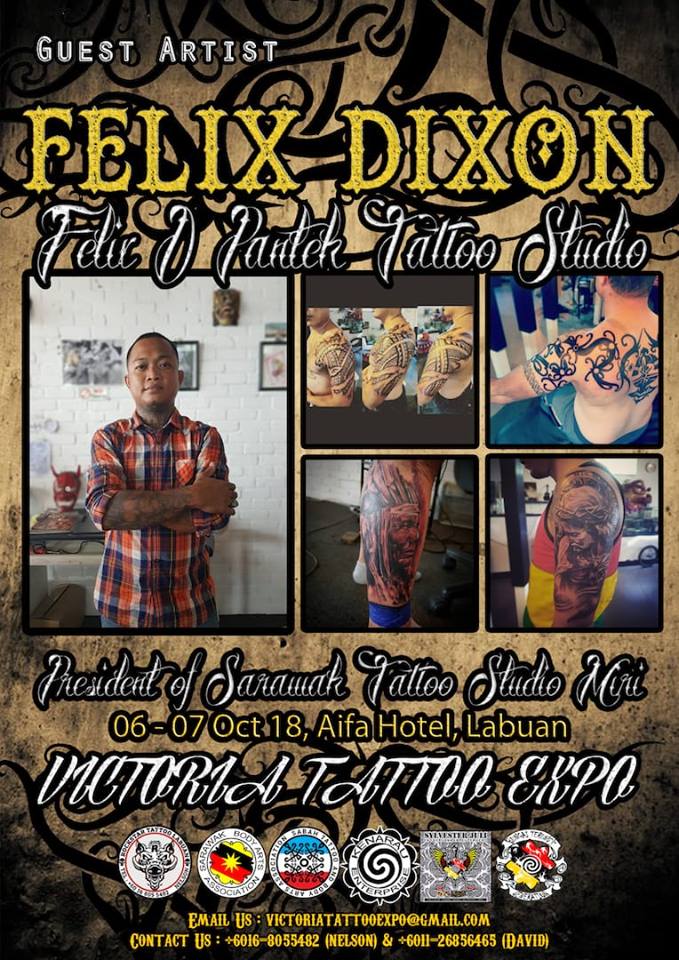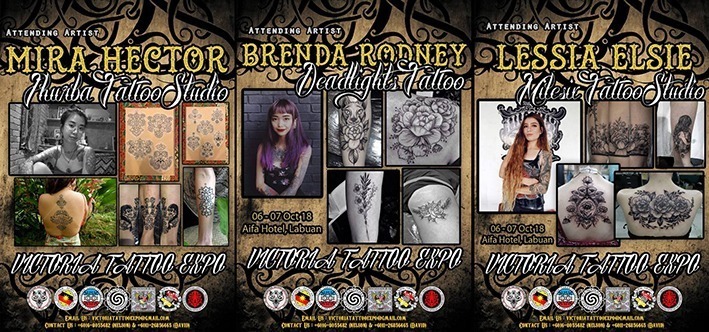 Those who prefer to have female tattoo artist, 3 of them will be there.
————#WRB————-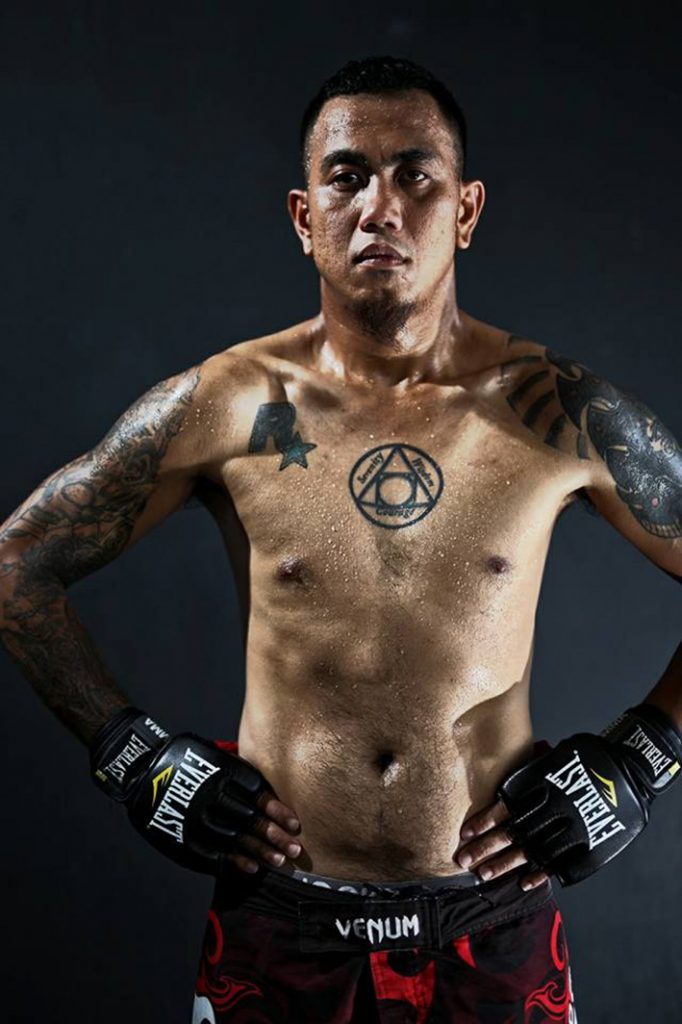 Warriors of Borneo talk to Mike Sidis who handles the marketing for the event.
Mike works in the oil & gas industry but is also an active fighter whom compete in pro MMA, Kickboxing & Muaythai.
Mike is a tattoo lover since childhood and has attend many tattoo convention. One of the unique tattoo Mike spot is a Mental Alchemy symbol  on his chest.
Upon asking, Mike explained,
"Mental Alchemy is the process of transmuting your thoughts to improve a person's life and expand their mind"
Mike is practicing Mental Alchemy through self learning. According to him it involves lots of meditation. It creates positivity in a person, he is still learning about it. He said it helps him in his work and martial arts training, and the tattoo helps him focus.
"My close friend Nelson Winches of Rockstar Tattoo, whom is the Chairman of the organising committee for Victoria Island Tattoo Expo is the only tattoo artist in Labuan. He is a very talented tattoo artist who has been in this industry since he was 13. Me, him and a few other tattoo lover friends decided to organised a tattoo convention in Labuan."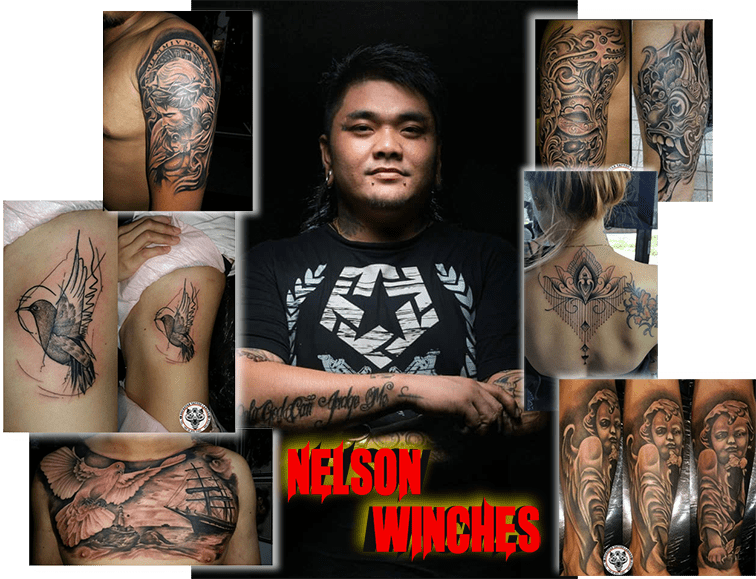 "Our primary reason of doing this events are;

• To change the general perception toward 
   people who have tattoo, that they are not as  
   bad hats. Many with tattoos are well 
   employed and have a successful career and  
   have a loving family.


• To promote tattoo as a form of art.

• To promote Labuan as a tourism attraction.  
  Visitors to the tattoo expo can enjoy duty free    shopping, eat fresh seafood, visit the beautiful    beaches and many more."


" Victoria Island Tattoo Expo will also do it's part in helping the community by having charity fund raising. Parts of the proceeds will go to two NGO in Labuan, Persatuan Autisme Labuan & Persatuan Orang Pekak Labuan."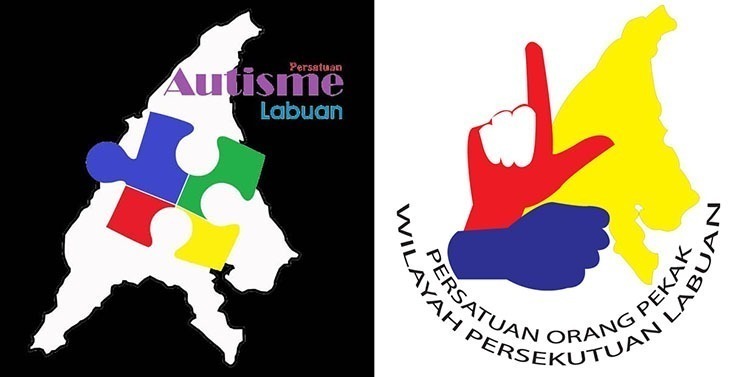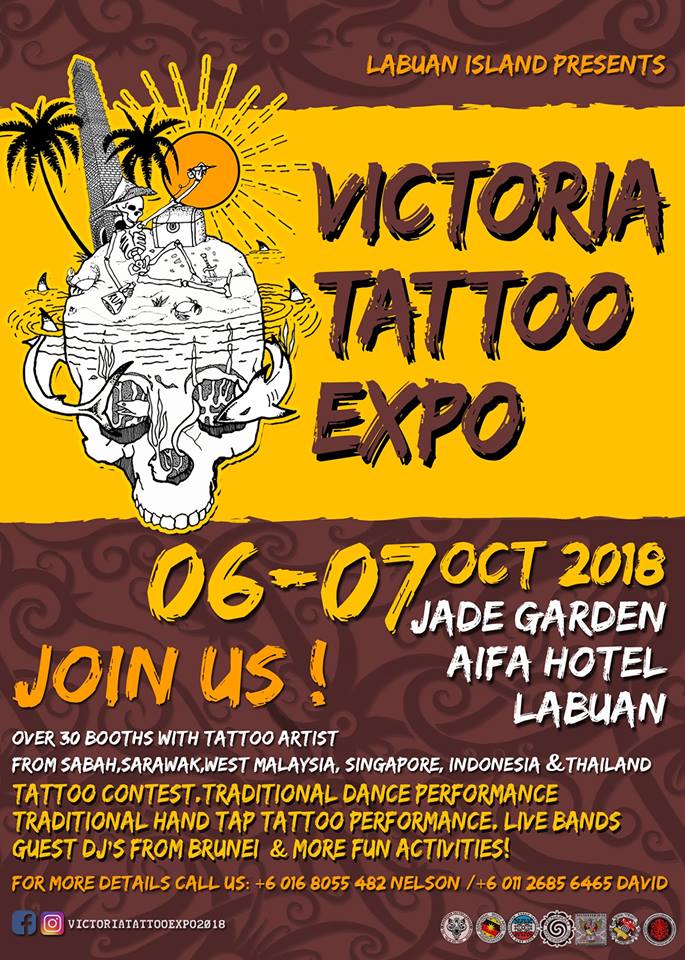 Mike also want to emphasis that health & safety are utmost importance in this field and steps are taken to ensure all aspect of hygiene are followed. New needles are use on each customers and all needles used are discarded properly. Hand gloves are also a must.
Aside from getting their tattoo done in Victoria Tattoo Expo, Mike explained that visitors can also enjoy the various activities arranged such as traditional dance, traditional hand tap tattoo performance, live band & guest DJs from Brunei spinning awesome tunes.
Food & beverage will be available through Aifa Hotel's catering.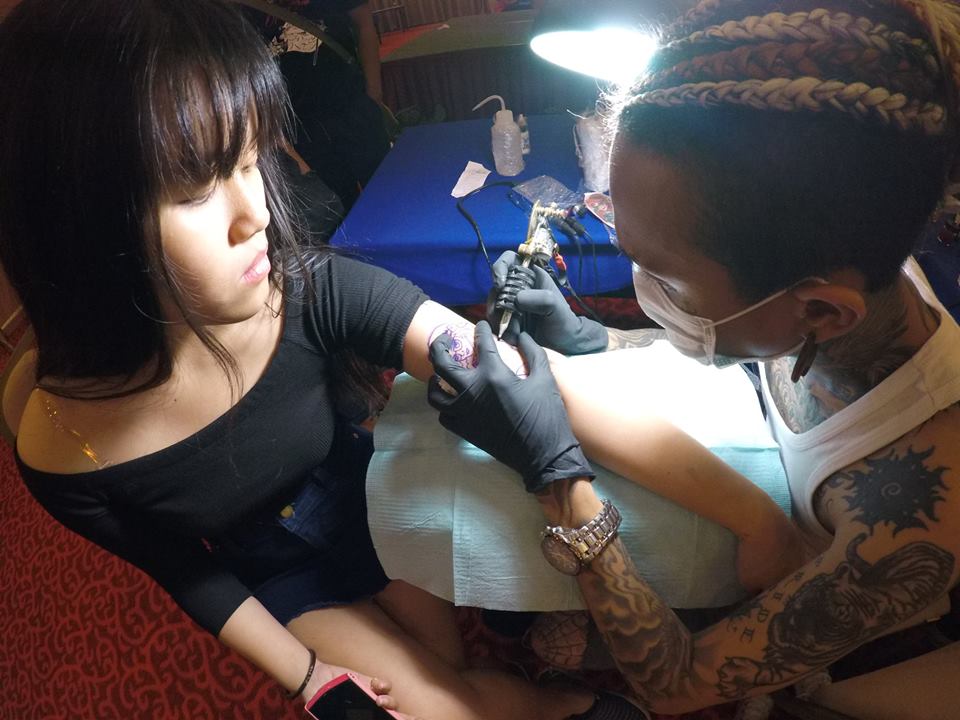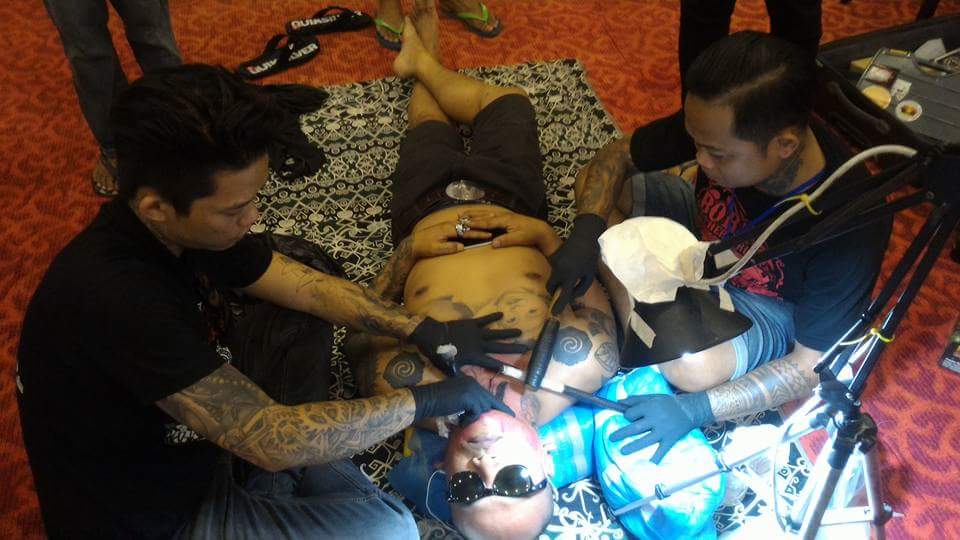 Got a design in mind?  Do talk to the artist. Tell them what you have in your mind and in your heart. They will sketch out your idea and discuss it with you. If you don't have ready design, rest assured these artist have plenty of ideas and beautiful designs for you to choose.
Come and get yourself a tattoo at VICTORIA TATTOO EXPO but If you are not thinking of getting one, just drop by and soak in the atmosphere. Enjoy good music, have a beer or two, witness great artist executing their art & feast your eyes on beautiful work of art executed on the human canvas.
————#WRB————-