We in KK(Kota Kinabalu) are very fortunate that some very high quality fight events has been organised here.
Hungry fight fans are constantly
with appetising fight
… We have seen the successful
BFC
(Borneo Fighting Championship in 2013/2014), then came
D1 Fighting Championship
, serving plentiful of MuayThai action, JFL cooks up a storm from it's beginning in Oct 2014 and is currently preparing for semi finals in May 2015.
MIMMA
KK tryout created a big bang in mid April…
and now come a feast that will try to satisfied all fight fans……Borneo fight fans, get ready for another explosive event – FF (FIGHT FEST)….fuhhhyoo, the name itself sounds like a fiesta, a party and celebration of fights!

But before all these events…..it all
with FFN (Friday Fight Night) in Sept 2012 , held at Kinabalu Fighters. FFN was the 1st intergym kickboxing and MMA event where fighters from various gym came together to dish out some action all for the passion of martial art. It was kind of like movie night for fight fans. When it comes to putting up a show, Julian has the experience. Aside from FFN & BFC, he is also founder of Hobbycon…so expect a good show guys.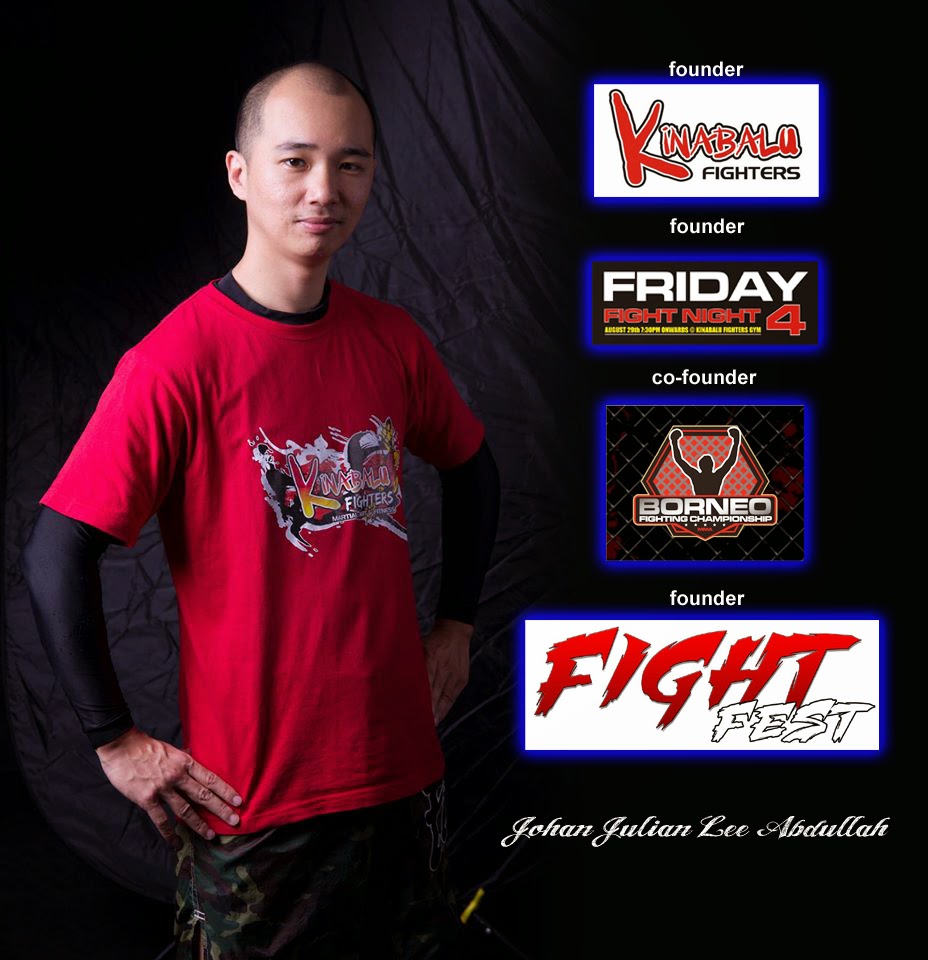 FIGHT FEST: KING OF KINGS is a Hybrid Combat Sport event
that features amateur K1 Kickboxing, Amateur Mixed Martial Arts (MMA) &
Amateur Muaythai fights all in one day. The event is a platform for combat
sport fans to test their skills and also to gather the various fight fans to
mingle and learn
fighting styles.
FF will feature a K1 Amateur Super 4 & Amateur MMA
Super 4 Championship bout, fighters who win two fights back to back will be
crowned champion. There will also be single elimination.
Fight Fest will be the 1st in Sabah to introduce K1 Kickboxing rules fight.

For amateur fights, fighters need to wear head and shin guard. The round is for 2 minutes of 3 and 1 minutes in between rounds. Full clinch as in MuayThai is not allowed. Only half clinch with one hand. These type of rules intend to make the pace of action faster. FF's K1 amateur fight is sanction by ISKA (Int. Sport Kickboxing Association). MMA fight is sanctioned by IMMAF (Int.MMA Federation) and MASMMA (Malaysian MMA Association) and Sabah MMA Association.
For exhibition match (one fight non tournament)..these are the fight cards.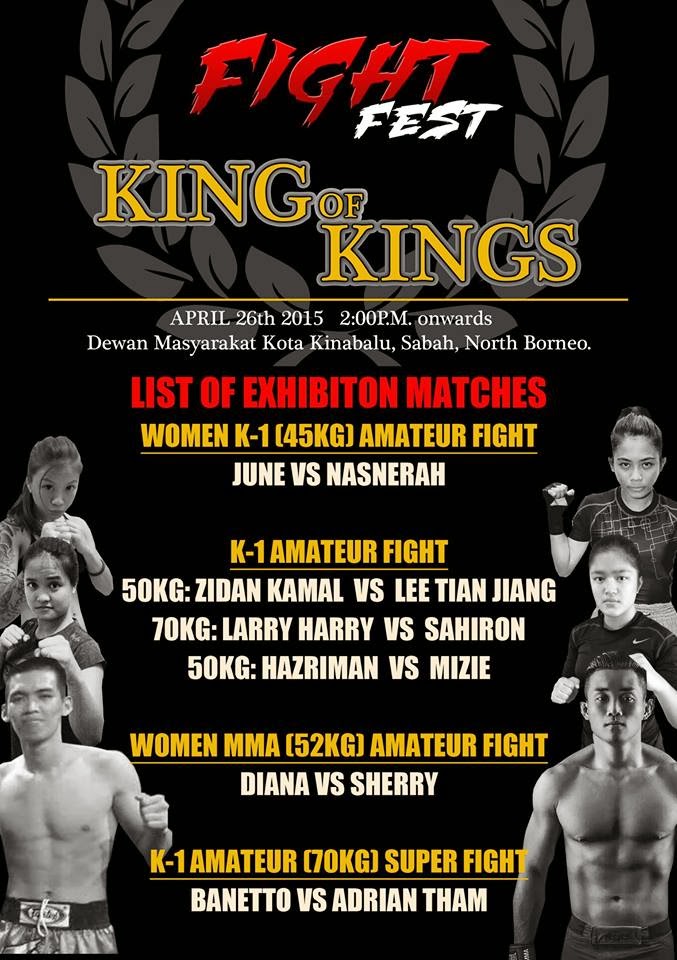 Watch out for K1 Superfight between Adrian Tham (6-1) vs Banneto Bain will be the highlight. Adrian is MIMMA Season 1 heavyweight champion. He is a very well rounded fighter with karate background and killer jujitsu. But for K1, he will need to rely on his stand up as no ground game is allowed.
Banneto is a MuayThai specialist with a undefeated fight record in MuayThai 6-0. He is fighting out of
Borneo Red Lions MuayThai Gym
. FF will be both fighters first time fighting in K1 rules.
So what is your prediction guys? Will Banneto MauyThai experience give him an edge? or will Adrian vast experience in martial art see him recording another win. Banneto defeated Azrin Kadri (Adrian's NOMAD team mate) in the last D1 Fighting Championship. Perhaps a motivating factor for Adrian for a win.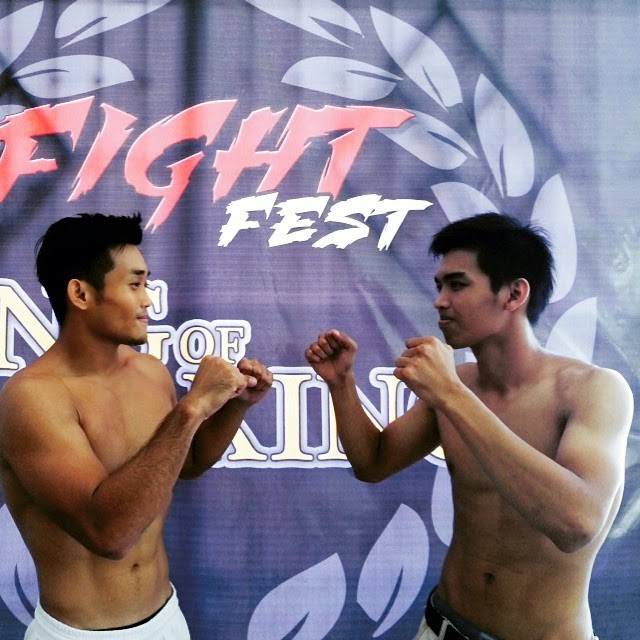 Both fighter make weigh today, looks like physique wise comparable, let's see the skills….time for action on 26 APR 2015
As for female K1, pay attention to
June
vs Nasrenah. June will be representing Kinabalu Fighters. This young lass is well trained in MuayThai and works as a fitness instructor. Nasrenah is from
Borneo Phoenix MuayThai Putatan
.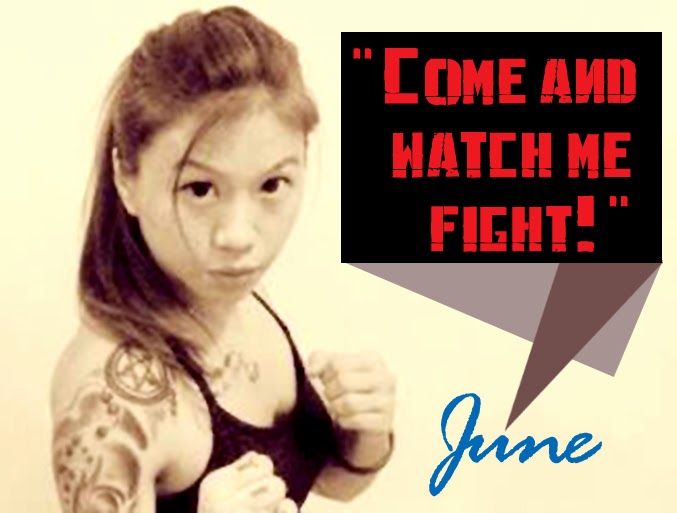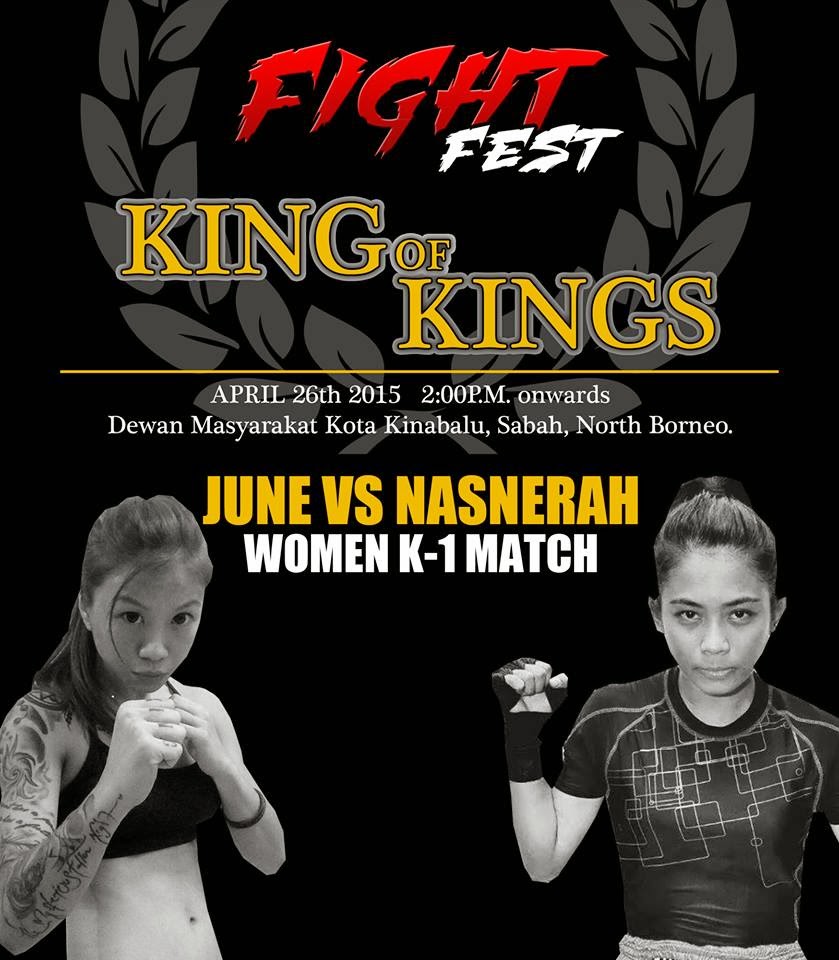 Meanwhile female MMA will see the rematch of Fazdiana of Kinabalu Fighters vs Sheery Bingku of Team Karabaw. In JFL ladder match Fazdiana won by referee stoppage when she had full mount and rain punches on Sherry, but Sherry look fresh and unhurt, perhaps too early stoppage. Will we see Sherry avenge her lost in this rematch or the young 16yrs Fazdiana prevail.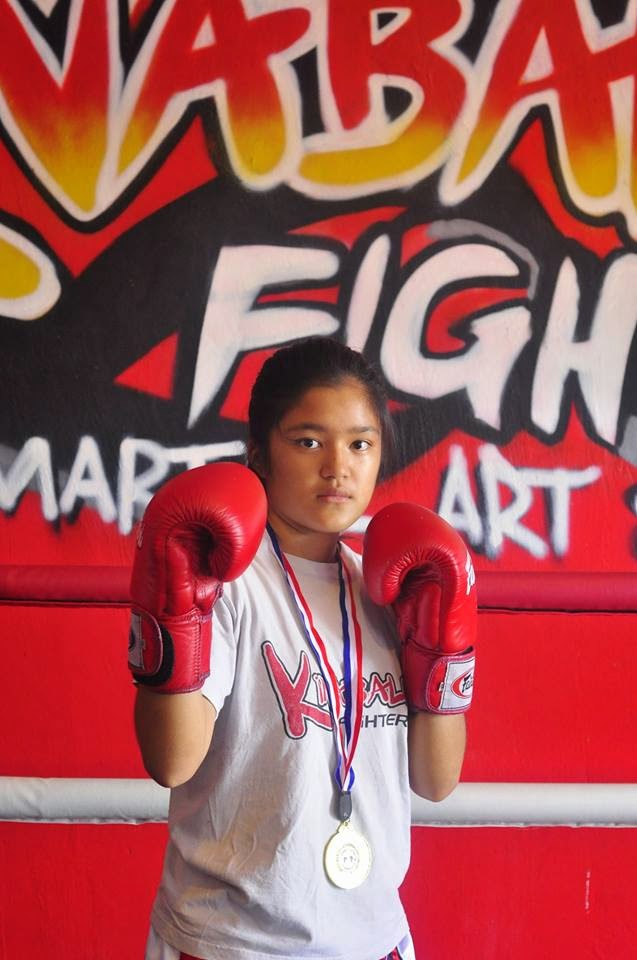 Fazdiana looking to remain the winner in the rematch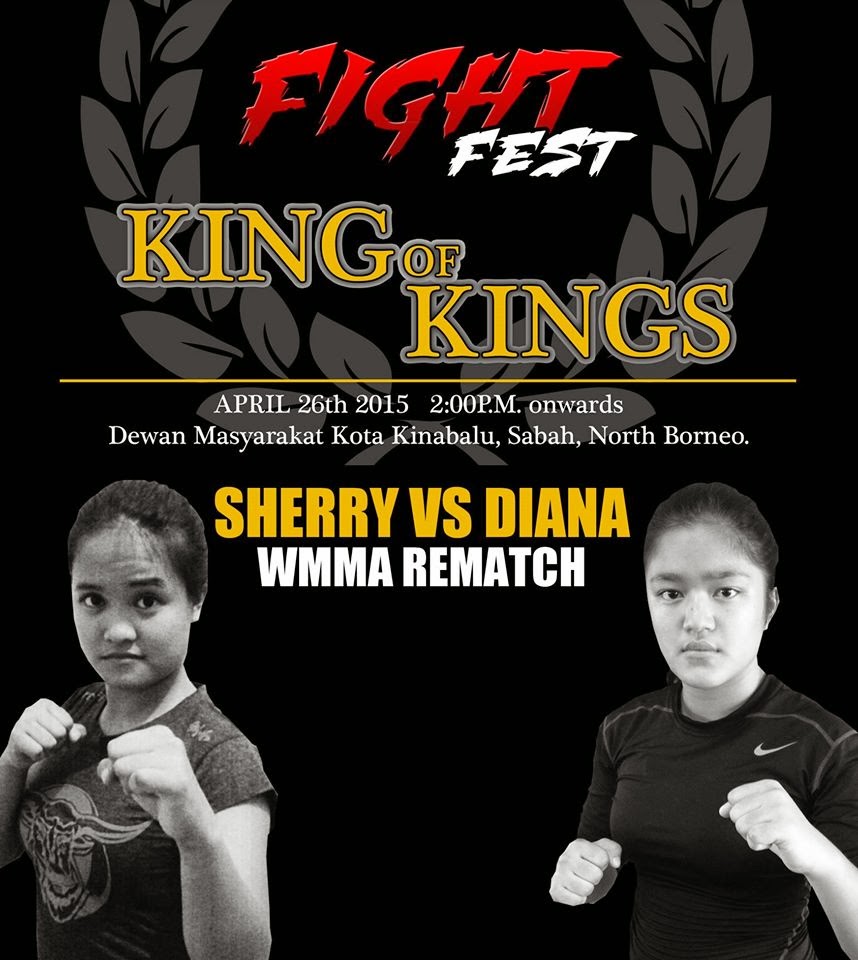 Julian put up a really exciting fight card for Amateur MMA Super 4. All 4 fighters has make weigh today at Dewan Masyarakat. Expect plenty of sparks to fly as this 65kg bantamweight fight present some notable names in local MMA.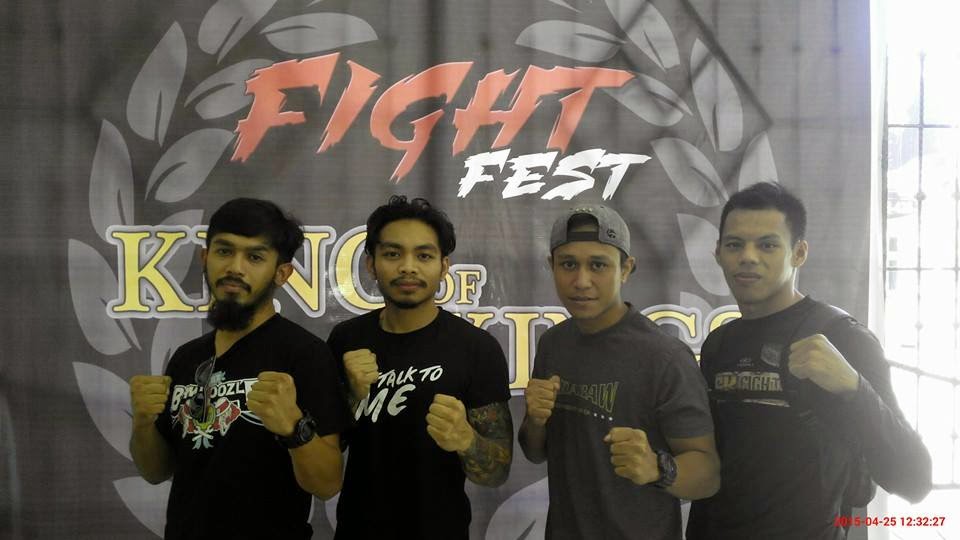 (L to R) Hisham, Azrin, Dean and Effendy
Dean Hamsah
in short notice of only 5 day replaces Abdul Rahman. Dean is a Pro MuayThai fighter (2-3). In MMA (2-2) he fought in BFC and been training non stop for some time now preparing for
JFL
, but in JFL ladder match, his opponent didn't show up, in JFL quarter finals, couldn't match him with a willing opponent. He's also just back from training in Bali MMA with the Subbha brothers polishing his ground game, hence all this training but no fight is really making him itching for action and he jump on this opportunity when Abdul Rahman got injured.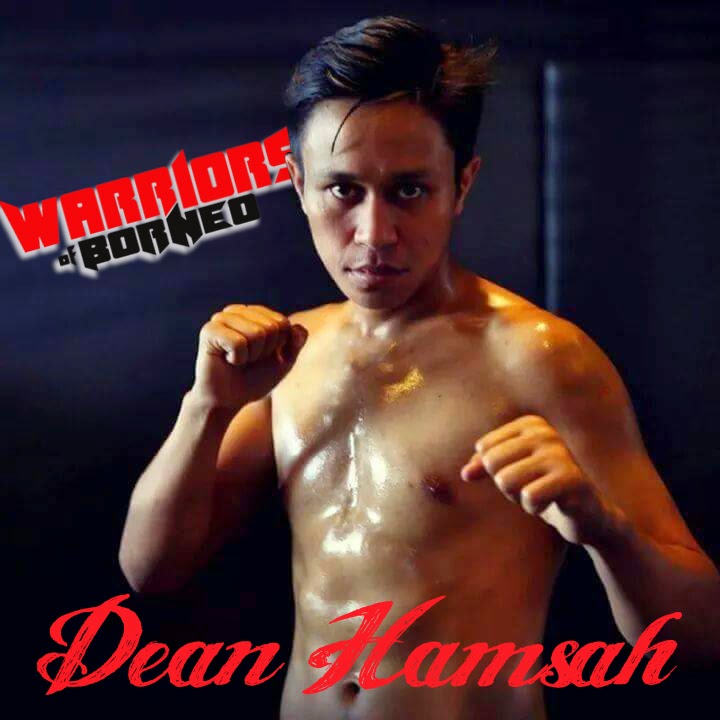 Azrin Kadri of Team NOMAD will be back in action after some long layoff from MMA fights. His last fight was in
D1FC MuayThai
, Dec 2014 losing to Banetto Bain. But don't let that fool you as Azrin is well rounded fighter in stand up and ground. His advantage will be on the ground as he's a grinder and powerhouse in BJJ.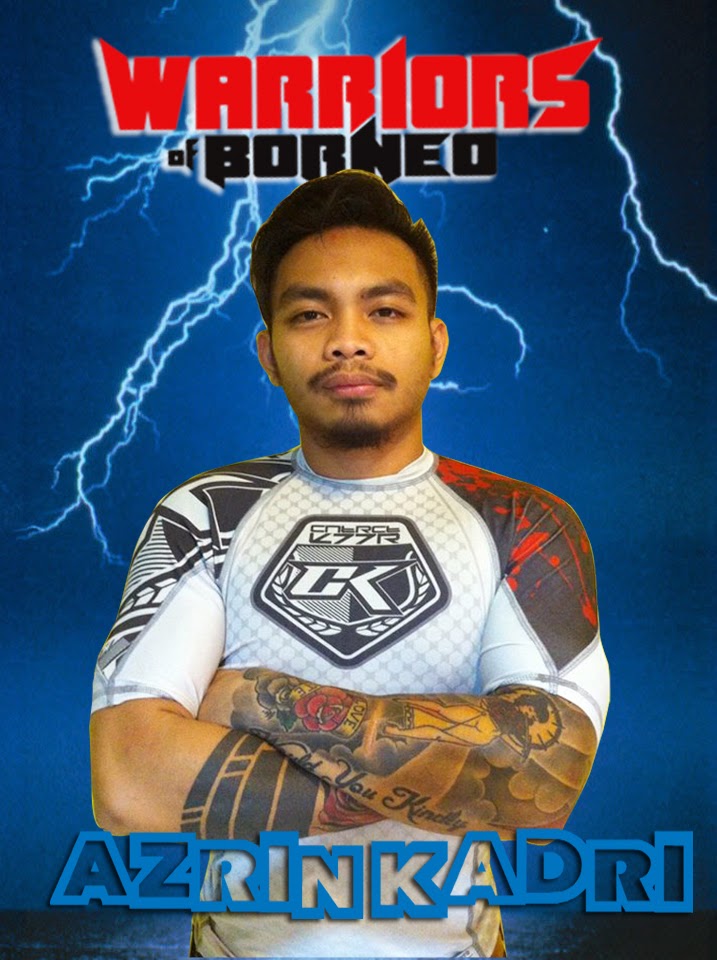 Effendy Kalai
of the fame Kalai brothers is an accomplished boxer. Bringing top notch boxing and mixing it up with some nice ground game. Effendy's accomplishment has enable him to be the sponsored fighter of
POTOSAN CORNER
. He was crown champion at F3 Championship in 2014. Effendy and his brother Eddey has been going around to different states for MIMMA tryout. Even though they have qualified for the ladder match all for the sake of gaining experience.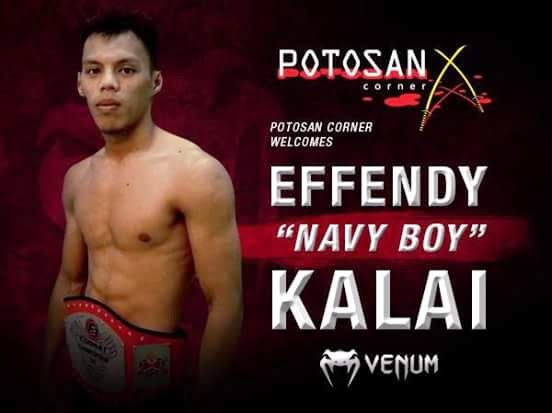 In this fray of 4, the newbie will be Hisham. He replaces
Jace Law of Gymbox Kuching
whom decide to focus on MIMMA. Hisham train under the guidance of Ali Hobbit, let's see wheter this underdog in MMA can create an upset, coz in a fight anything can happen.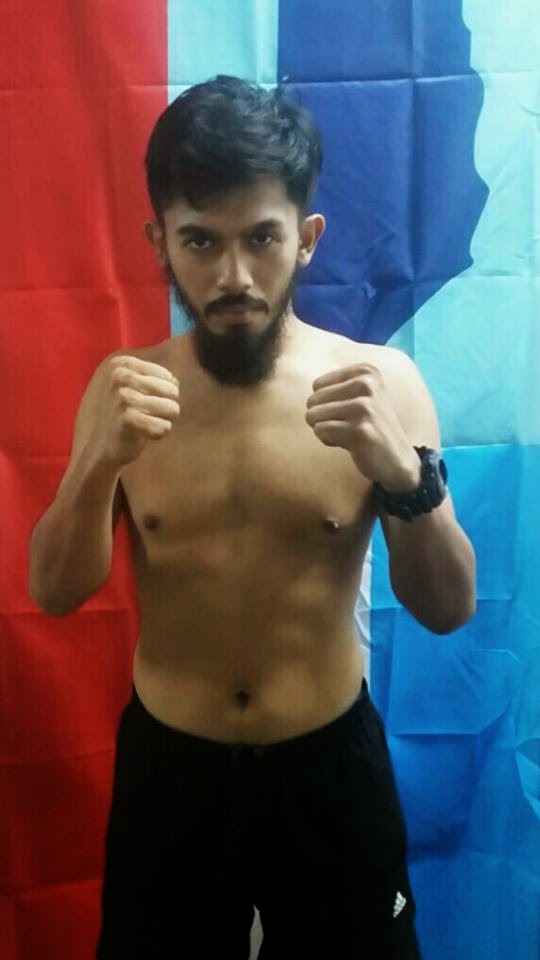 All this action is only the beginning for Fight Fest. In the plans are AMATEUR SUPER 4 Muaythai Submission Grappling
competitions & a possible weapons fighting tourney, all under one event!
Fight Fest will happen tomorrow 26 APRIL 2015, 2pm at Dewan Masyarakat Kota Kinabalu
(the building behind Fook Yuen and Old Town Jln Gaya) .
Tickets will be available at the venue or call Julian at 016-8311440.
Fight Fans let's show your support, come and witness our local fighter display their skills. You could be witnessing the birth of a great martial art event.