Fight fans, watch out…D1 Fighting Championship ( D1FC ) is back!!….
1-2 Aug 2015 at Stadium Titiwangsa Kuala Lumpur….this time it will be The Rhino Invasion!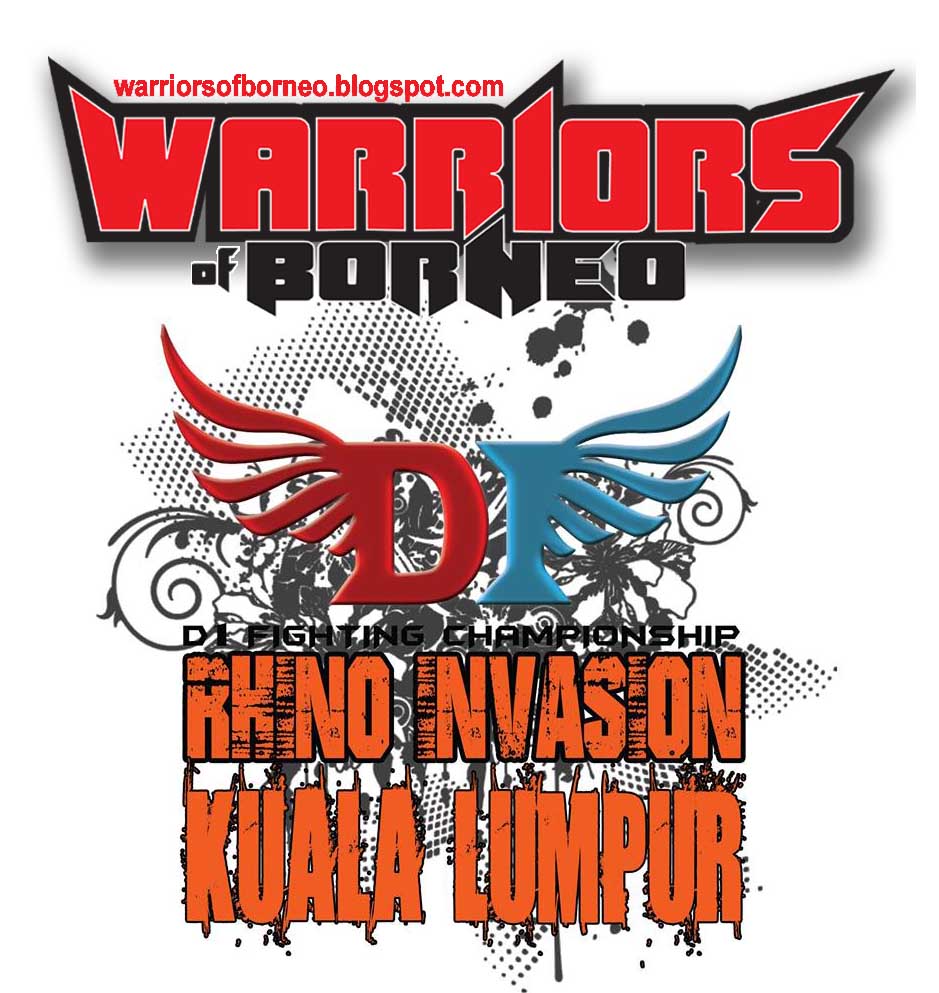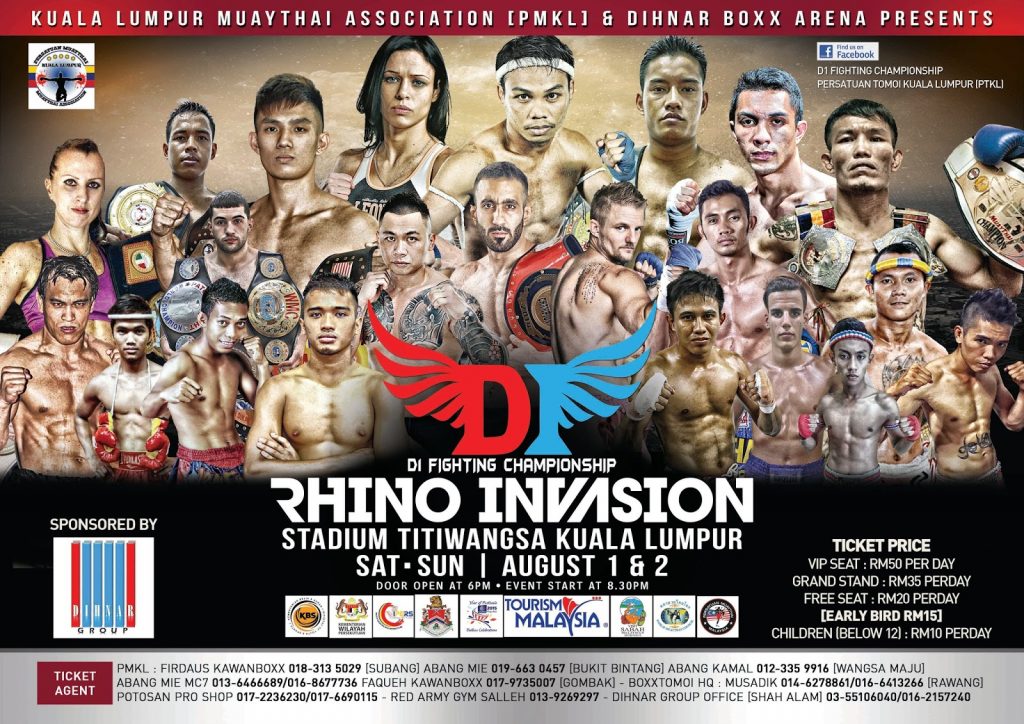 D1FC has been growing stronger & bigger with each event. From a humble beginning of the 1st event in the heartland of Sabah – Ranau in June 2014. D1FC – Rhino Invasion ( R.I ) will be the 7th event which has been organised by Dihnar Group.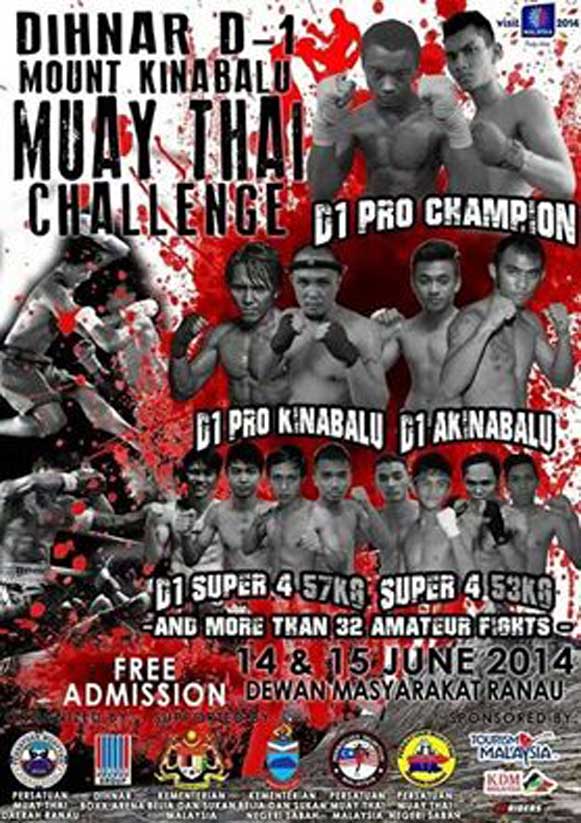 The 1st ever event held in foothills of Mt Kinabalu, in the town of Ranau
D1 Fighting Championship  pass events:
1st
–  D1 Series I Muaythai Challenge,  Ranau, Sabah
( 14-15 June 14 )

2nd- D1 Series
II Muaythai Challenge, Damai
Multipurpose Hall, KK (13 Sep 2014)
3rd
– D1 FC: Rhino
Warrior. The New Era, Star North City, KK (6 Dec 14)
4th
– D1 FC: Rise of Rhino Warrior, Likas
Sport Complex, KK (30-31 Jan to 1 Feb 15)
5th
– Lion Belt 5 D1FC (Collaboration with Royal Team Belfort in Belfort, France  
(4 APR 2015 )

6th
– D1FC: Rise Above The Rise, Oceanus Waterfront Mall, KK (6
June 15)
Within 2 years time, D1FC has become the biggest muaythai event promoter in Borneo and with D1FC – R.I. it is taking a step further in making it's name in the national & regional South East Asia level. D1FC – R.I. will go down history as the 1st event in Malaysia being sanction by World Muaythai Council ( WMC ). This is certainly a great achievement as WMC only sanction one event per country. It will also has the privilege to be the 1st muaythai event in Malaysia carrying WMC new logo.
Certainly a great start towards being the ultimate muaythai event in Malaysia.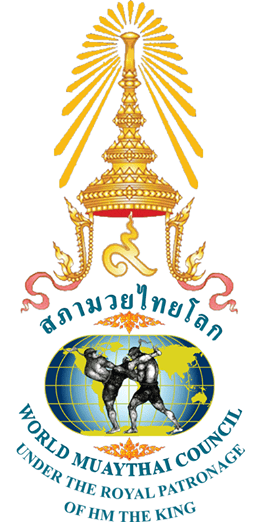 The organiser Dihnar Group and Persatuan Muaythai Kuala Lumpur, has put up a really stacked fight card. It's gonna be explosive!
8 title fight will be competed and another 4 bouts of Superfight to statisfied all fight fans.
International fighters from France, Ukraine, Italy, Thailand & Philipines and the best Malaysian fighters will have a slugfest to achieve muaythai glory.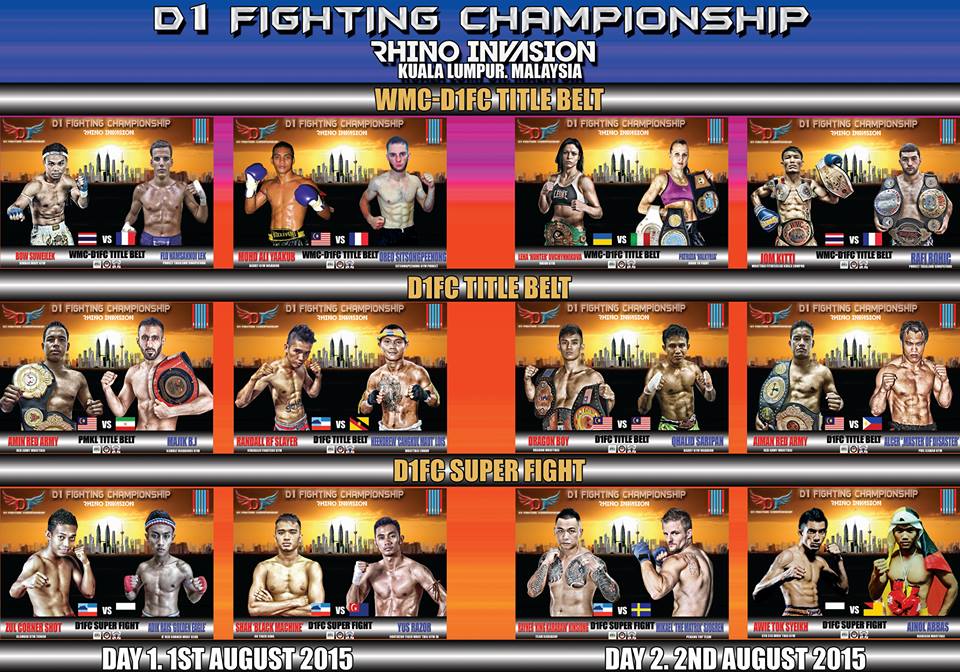 Muaythai fans will be treated to the presence of stars fighters such as Muhammad Ali Yaakub,
Arthur Meyer, Bow Suweilek, Rafi Bohic, Jom Kitti, Shah Cf', Flo Rida, Randall Kadayum, Lena Ovchynnikova, Patrizia Valkyrja Gibelli, Rayner Kinsiong, Mikael Sjögren,Yusnor Rizan, Awi Tok Sheikh Aiman Muaythai and many more…..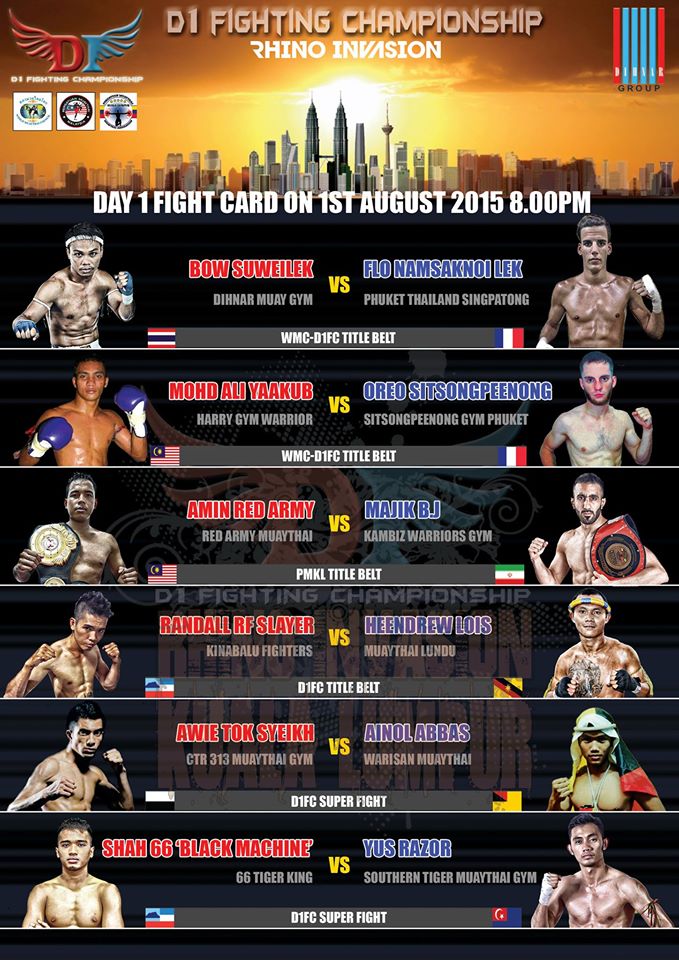 Day 1 Fight cards – 1 Aug 2015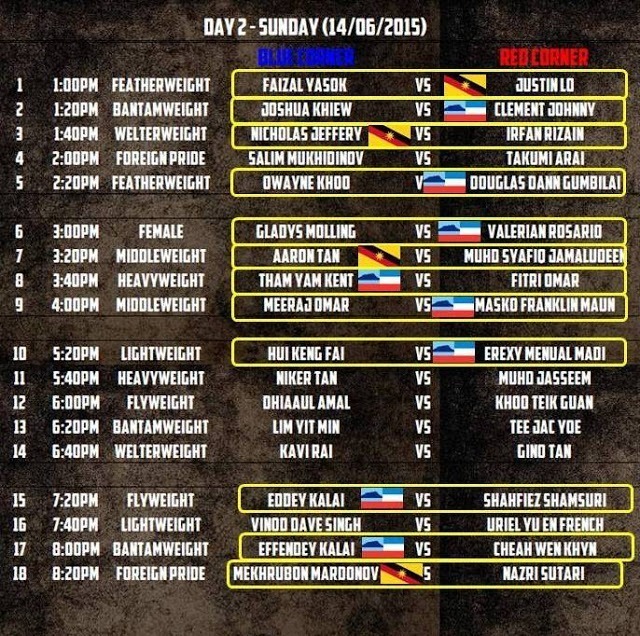 Day 2 Fight cards – 2 Aug 2015
——————————————————————————————–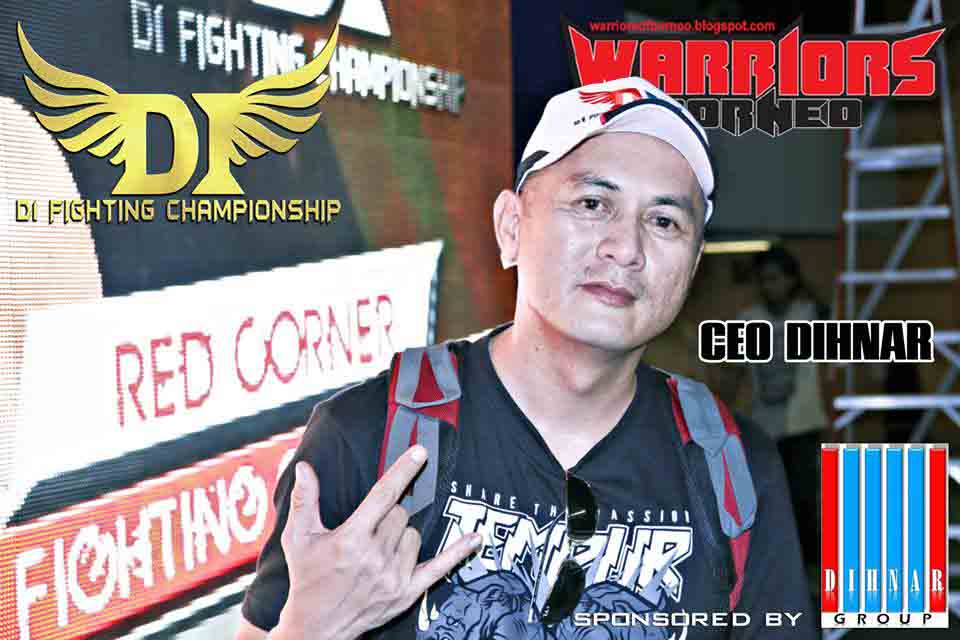 Warriors of Borneo manage to grab some time off the busy schedule of Ir.Hj Nazri Razak, the Managing Director of Dihnar Group for an interview :
Greetings from Warriors of Borneo Tuan Hj Nazri. Wishing you a wonderful Hari Raya Aidilfitri
First of all I want to congratulate you for being elected as the new Presiden of Persatuan Muay Thai Negeri Sabah and thank you for making time for this interview.
Looks like Muay Thai is gaining popularity in Sabah and with your leadership I believe you will bring it up to another level.
OK Sir, let me begin the interview
I can see that you are promoting D1FC Rhino Invasions heavily with billboards & banner.
How is the response for tickets so far?
Very good and selling out fast!
D1FC just got the recognition from World Muaythai Council (WMC) thru Malaysia Association.

We have also world title belt in total 4 numbers of fights for title belt and 4 numbers of title belt for D1FC Belt.​
As a Corporate person running Dihnar Group of Companies, why do you choose to promote MuayThai? why not other martial arts?
​As a Group Managing Director for DIHNAR Group and CEO for D1 Fighting Championship, I am fully promoting the muaythai sport as first of all, in Sabah we are far behind from Peninsular in Muaythai event. The Sabah Muaythai Association was just about 4 years in Sabah. I take this advantage to proof that Sabah is not far behind compare than Sarawak and also peninsular.

As a President of Sabah Muaythai Association.. I take this responsibility to grow this sport for Sabahan as a platform to go international. I work closely with my company as I think that from doing this…. we can easily get a win-win situation in many ways.​
Yourself Tuan Haji,… have you practice MuayThai before? or any other martial arts?
Silat perhaps?
Frankly speaking, i have no muaythai background or any other combat sport but i love to watch the combat sport.​
Why do you choose to have D1FC Rhino Invasions outside Sabah this time? Why in KL?
As D1FC is growing , it's D1FC fan base is also incresing rapidly and we have to support more activities in Malaysia so that the event will be bigger from time to time. And again… a road show event will take place in Sabah respectively. One thing is the hub of flight because the fighter is coming from everywhere in the world.​
You are bringing many international fighters to Malaysia for D1FC, how were you able to do this?
We have link and contact and we have also our scouting team as our match maker for fighters. But it is not easy actually. ​
Is D1FC purely a private venture ? what is the level of support from government?
​So far, we thank you to all goverment such as Kementerian Belia dan Sukan Negeri Sabah and Majlis Sukan Negeri Sabah, Sabah Tourism Board and Ministry of Tourism Sabah for recognise and supporting all the time since our 1st event.​
In your opinion , what is the standard or level of skills/talent of Sabahan & Sarawakian nak muay?
​At the moment, we know that Sabah has started a bit late… but from this platform, we are able to compete other fighter from outside already. This is proof from our 6th event previously.​
How many events are you targeting to organise per year?
​About 4 events in a year​
Will D1FC Rhino Invasion have Live feed?
Yup, we are considering from now on for live streaming especially for our fans all over the world​. Will keep you inform, check out our FB page to remain posted
Personally which fight are you looking forward to?


​The main fight for WMC-D1FC Title belt and D1FC title belt.​
What is the role of Dihnar Boxx Arena?
D1 Fighting Championship is owned by DIHNAR Boxx Arena. DIHNAR Boxx Arena is wholly own by DIHNAR Group of Companies​
You also support the local martial arts scene, such as JFL and the Karabaw team in MIMMA.
Do you plan to promote other martial arts in the future?
Yup as long as it's combat sports and football.​
What is your aspiration or objective for D1FC?


Our objectives is to make Malaysian proud for having a world level event like this in their home soil and hoping more fans will supports us in our future event be it in Malaysia or outside this country.
Thank you Tuan Haji Nazri for the opportunity to interview you. Warriors of Borneo wishes you and the organising committee a smooth and successful event
—————————————————————————————————
Fight fans out there, treat youself to an action packed weekend. Go grab your ticket now while it's still available.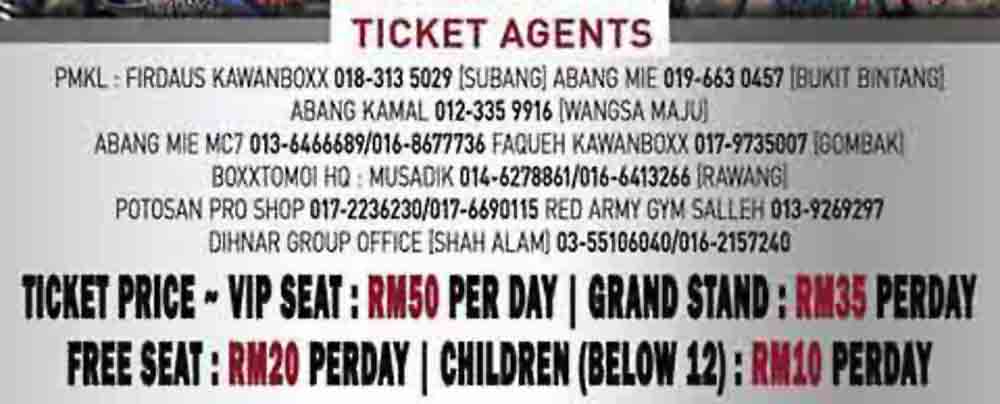 The organisers also has cool limited design T-shirt available for the events, check out
D1FC FB page
to see how to order.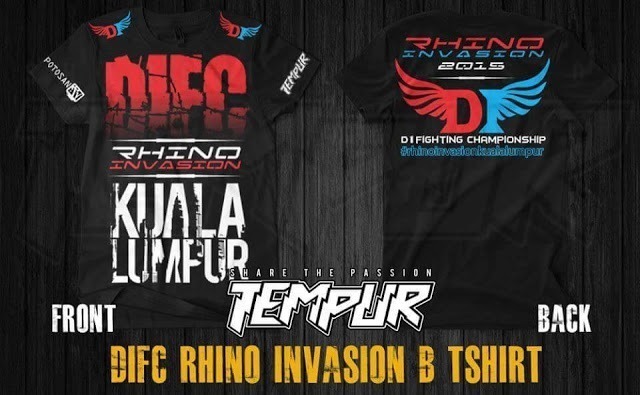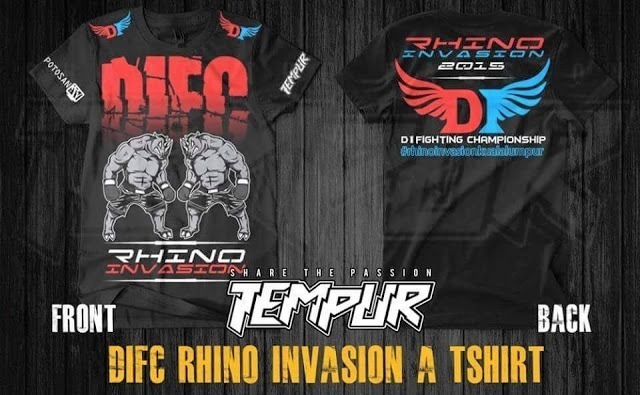 Meanwhile stay tuned as I will post some interview of some of the feature fighters of D1FC The Rhino Invasions soon!!!