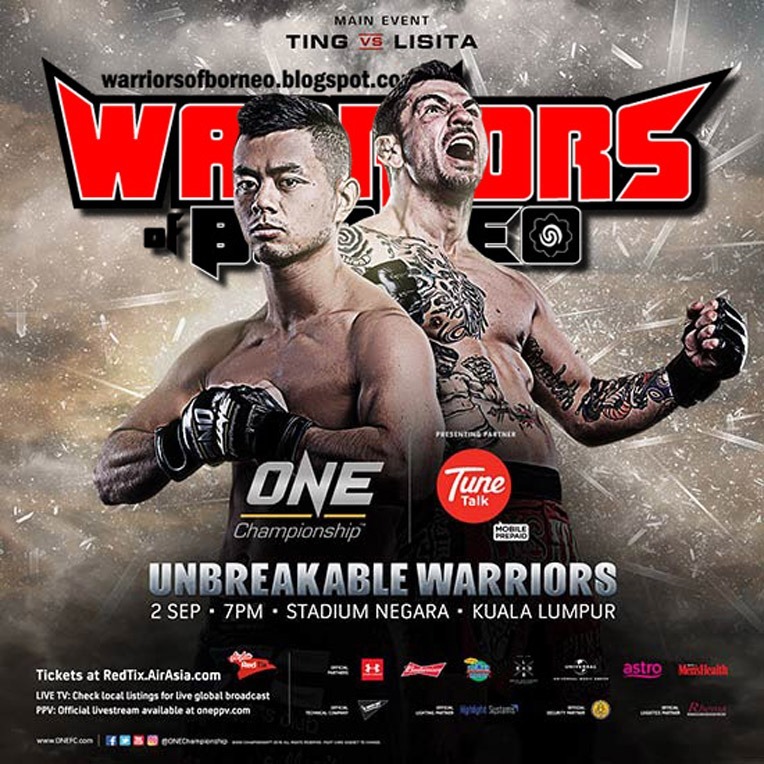 At a press conference on 17 August 2016, in colloboration with Tune Talk & UMG, ONE announced a return to Kuala Lumpur for ONE Championship: Unbreakable Warriors. It is set to take place at the Stadium Negara on 2 September in Kuala Lumpur. The last show in Kuala Lumpur was held at Stadium Putra, Oct 2015 for ONE Championship : Tigers of Asia.
By itself Stadium Negara is a historic venue built in the early 60s. ONE has come a long way since the first show it held at Stadium Negara in June 2012 for ONE FC: Destiny of Warriors. It was their 5th show since it started in Singapore in Sep 2011. ONE is now The largest sports media property in Asian history. This 2 Sep show in K.L. will be ONE's 48th show.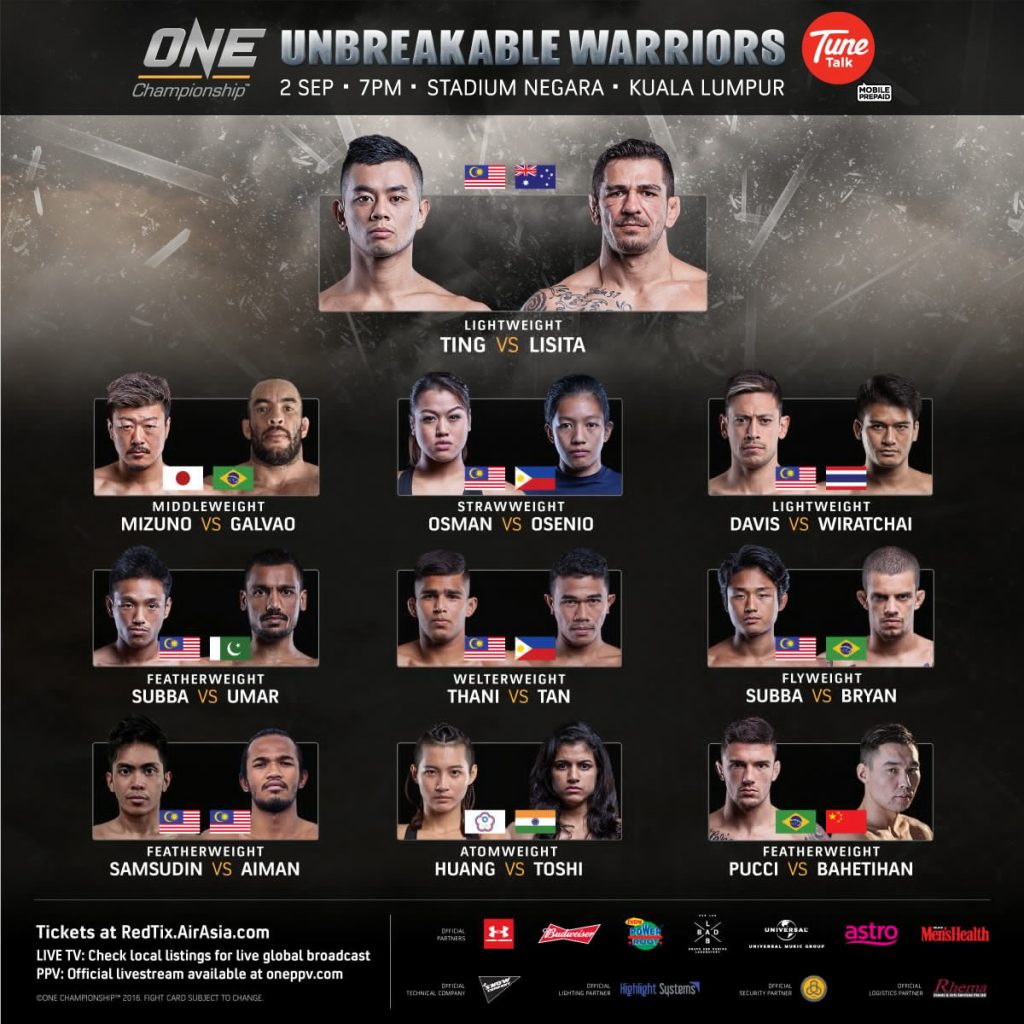 Stadium Negara has seen big artiste such as Kylie Minouge, Sting, Def Leppard and Bon Jovi all perform here before. Come this Friday, it will again be rocked with plenty of action, fight action and live music performance. Fight cards will be headlined by a massive bout between Malaysia's own Ev "E.T." Ting and Australia's "Ruthless" Rob Lisita, and continuing the live performance format started in Bangkok in May 2016 for ONE: Kingdoms of Champions, Malaysian top artist Faizal Tahir & Ella will perform live in an after fight concert.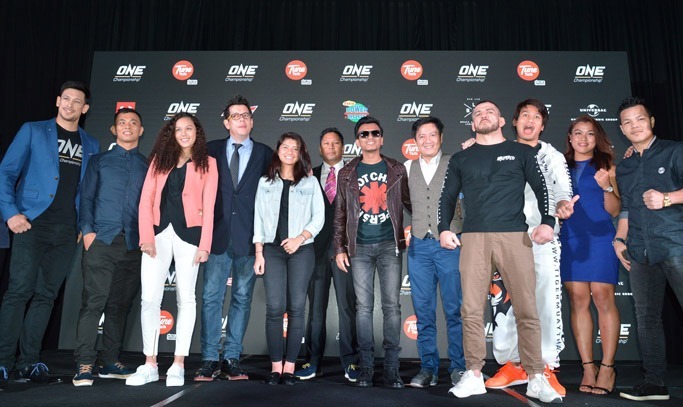 ONE athletes & celebrities with ONE CEO Victor Cui (6th from left). Tune Talk CEO, Jason Lo ( 4th frm left). Kenny Ong, Managing Director of Universal Music Group, Malaysia & S'pore (5th from right)
Malaysian MMA star Ev "E.T." Ting returns to Kuala Lumpur to showcase his world-class mixed martial arts skills in front of his hometown crowd opposite fierce challenger "Ruthless" Rob Lisita of Campbelltown, Australia. The two featherweight standouts will do battle in a three-round main event showdown.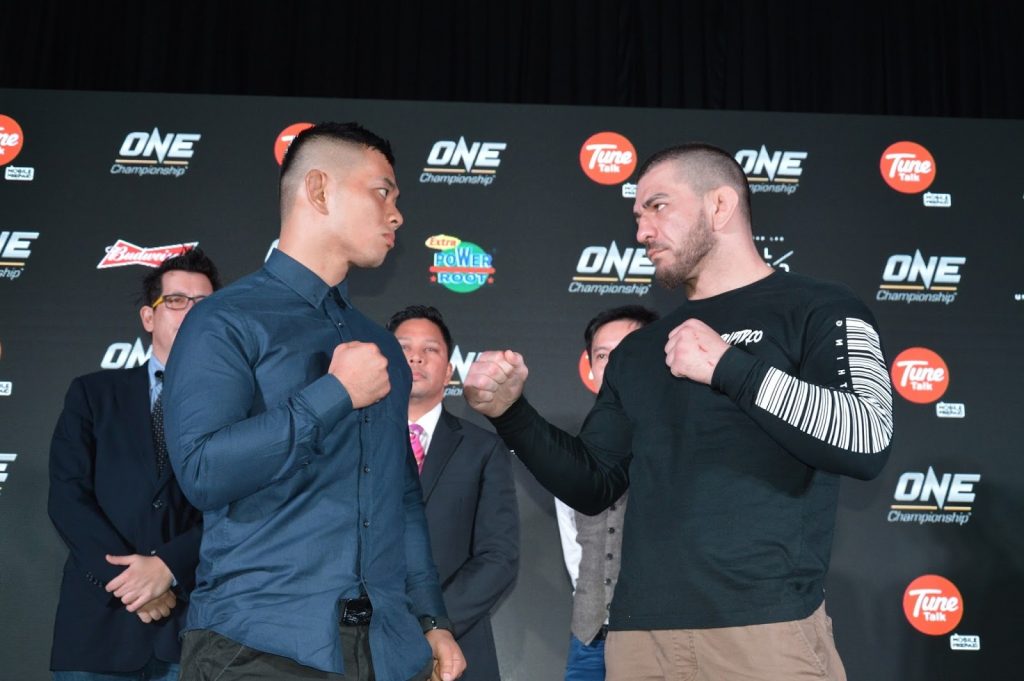 Ev Ting ready to go to war vs Rob Lisita
Ev "E.T." Ting is a mixed martial artist of Malaysian descent. He lives and trains out of Auckland, New Zealand, and has amassed a stellar 11-3 record so far in his professional career. A winner of his last two bouts by impressive submission over top caliber opponents, Ting is one of the most talented fighters to come out of Malaysia.
33-year-old "Ruthless" Rob Lisita of Campbelltown, Australia, is known as a relentless offensive force, armed with powerful striking combinations intended to score highlight-reel finishes. He is 14-8 as a professional mixed martial artist, and has proven to be a fixture in big fights owing to his fan-friendly style. A veteran fighter who has faced the best in his division and beyond, Lisita looks to continue fulfilling his goal of competing against the promotion's top contenders.
The card will also feature Malaysian MMA stars Peter Davis, Ann "Athena" Osman, Agilan "Alligator" Thani, as well as Gianni and Keanu Subba. Three preliminary bouts will also be available live via Facebook Livestream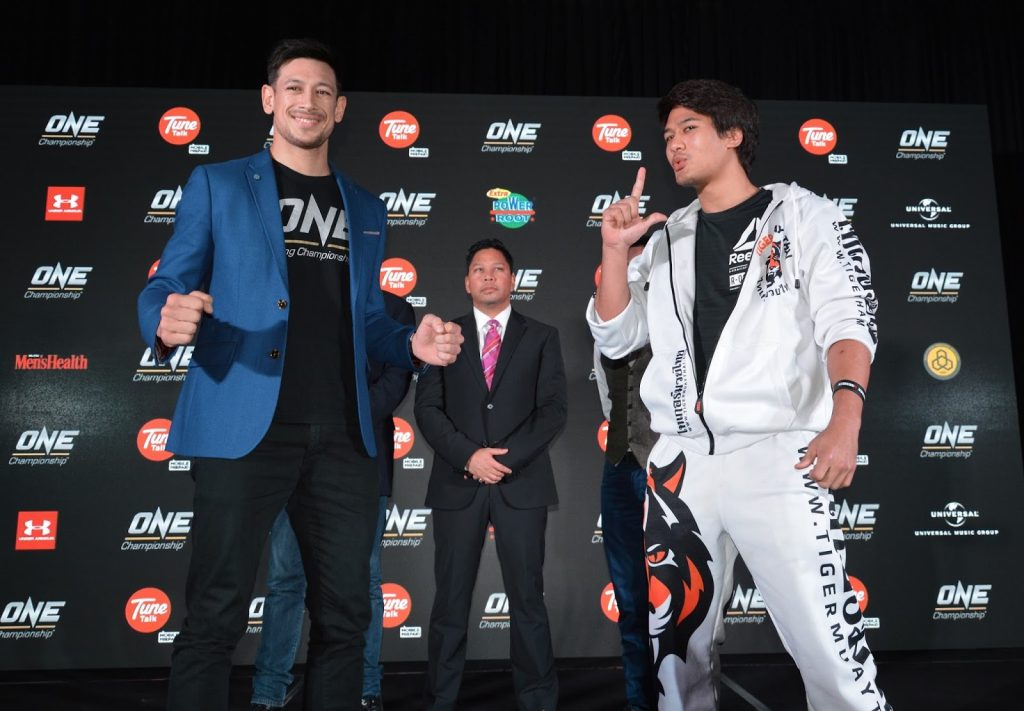 Peter Davis will face Thai's Wiratchai
Grab your ticket at Redtix and experience a night of awesome fights and great live entertainment.

About Tune Talk
Tune Talk is the fastest-growing Mobile Virtual Network Operator (MVNO) in Asia, officially launching commercial services in Malaysia in 2009. Our target is to provide super low rates and exciting incentives to the market. Our prepaid service offers voice, SMS, data and BlackBerry packages that meet the demands for a simple, value-for-money product with easy accessibility and a wide distribution reach. As a member of the Tune Group of companies, we have the advantage of providing a completely unique lifestyle service with offers by Tune Money, Tune Hotels, Tune Insurance, BIG Loyalty Programme and AirAsia. For more information, please visit www.tunetalk.com.
About Universal Music Group
Universal Music Group (UMG) is the world leader in music-based entertainment, with a broad array of businesses engaged in recorded music, music publishing, merchandising and audiovisual content in more than 60 countries. Featuring the most comprehensive catalog of recordings and songs across every musical genre, UMG identifies and develops artists and produces and distributes the most critically acclaimed and commercially successful music in the world. Committed to artistry, innovation and entrepreneurship, UMG fosters the development of services, platforms and business models in order to broaden artistic and commercial opportunities for our artists and create new experiences for fans. Universal Music Group is a Vivendi company. Find out more at: http://www.universalmusic.com.