Huge fights are happening this 12-13 Aug 2016 at Sandakan, Sabah. Name after Sandakan's old name – ELOPURA. Organised by Persatuan Muaythai Daerah Sandakan and Persatuan Muaythai Negeri Sabah.
Sandakan sports complex will be packed with amatuer muaythai athletes. They will battle it out in the Sabah inter-club Muaythai tournament in the day time. This is where the grassroots talent will need to perform their best to stand a chance to be selected for the Malaysian national tournament happening in September. It is a good platform for clubs to send their potential 'nak muay' to give them exposure and to test their skills and hearts. Sometimes selection are not solely base on the one who bring home the gold medals, but association are looking at atheletes that show true fighting spirit and a never give up attitude.
Those kind of spirits are what the pro Muaythai fighters possesed, and these spirits will be unleashed on the night of the same dates. A really stacked cards has been put up with many fights that will potentially go down as fight of the nights.
The main card of Bow Suweilek vs Jian Kai Chee should be either a big fight or a domination by Bow. Kai Chee is a veteran in Muaythai and MMA and is known as a slugger. Going against Bow Suweilek whom holds the record as 2010 & 2011 Z1 Super 4 Champion, D1 FC Champion and most recently in 2015 the Elite Boxing EFN Super 4 Champion.
Bow was comtemplating retirement and focus on training until he met again with his friend Coach Alvin Chong from his early 2000 of Muaythai fighting in Malaysia in Kedah. Alvin is the founder of Borneo Combat Gym Labuan andhe offered Bow a trainer job in Labuan. Using his nutritional knowledge he gain from dealing with USANA nutrition, Alvin analyses Bow's body and put him on a special supplement program and training. With the fresh fresh seabreeze of Labuan and the advance nutrition Bow was able to regain his old speed and explosiveness and vow to proof this by a win on Friday night.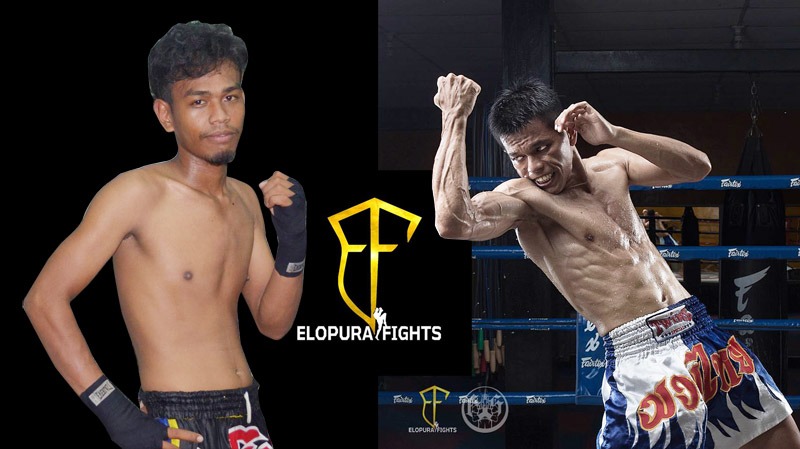 Erwan vs Opong
Local Sandakan fighter of the fame boxing brothers of Kalai, Erwan Kalai will face Kinabalu Kings Opong the Mayphilindo. Erwan will have huge home town support and of course in his corner will be his successful MMA brothers, Effendey and Eddey Kalai.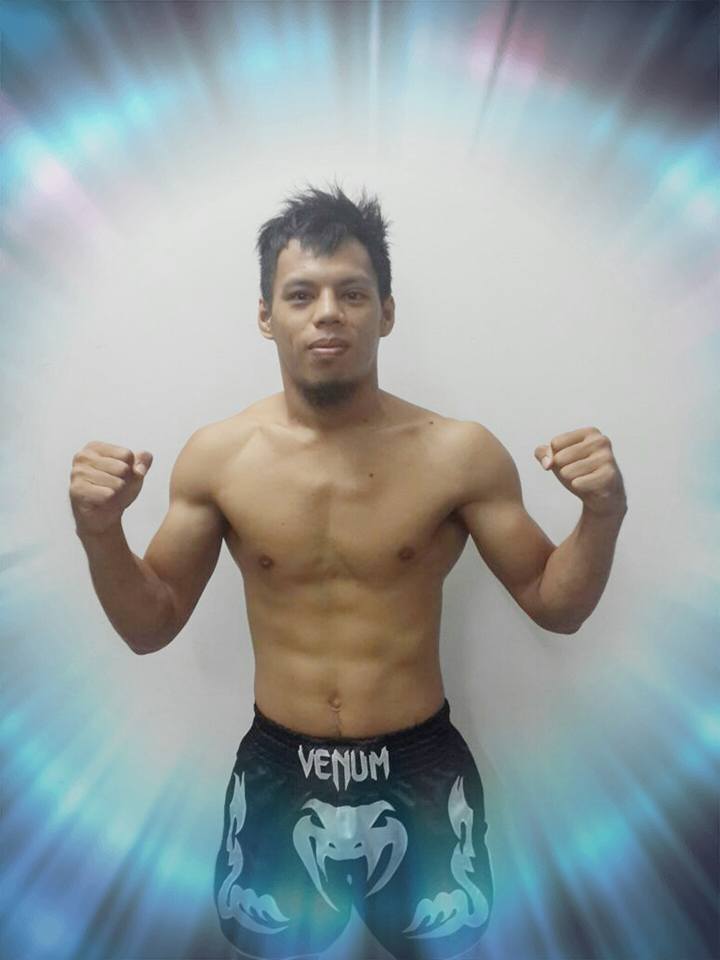 Effendy Kalai
Effendy Kalai will make a return to Muaythai. Competition wise he last fought in MMA, at the MIMMA3 grand Final vs Tee Jac Yo of Penang. The fight was declare a no contest after a controversial repeated hit to the back of the head by tee which causes Effendy to pass out. After that fight, Effendy took a break and focus on training his students. Itching back to get back to hit some one in the face, welcoming him back will be Ardy ' Pink Panther ' of Clownbox.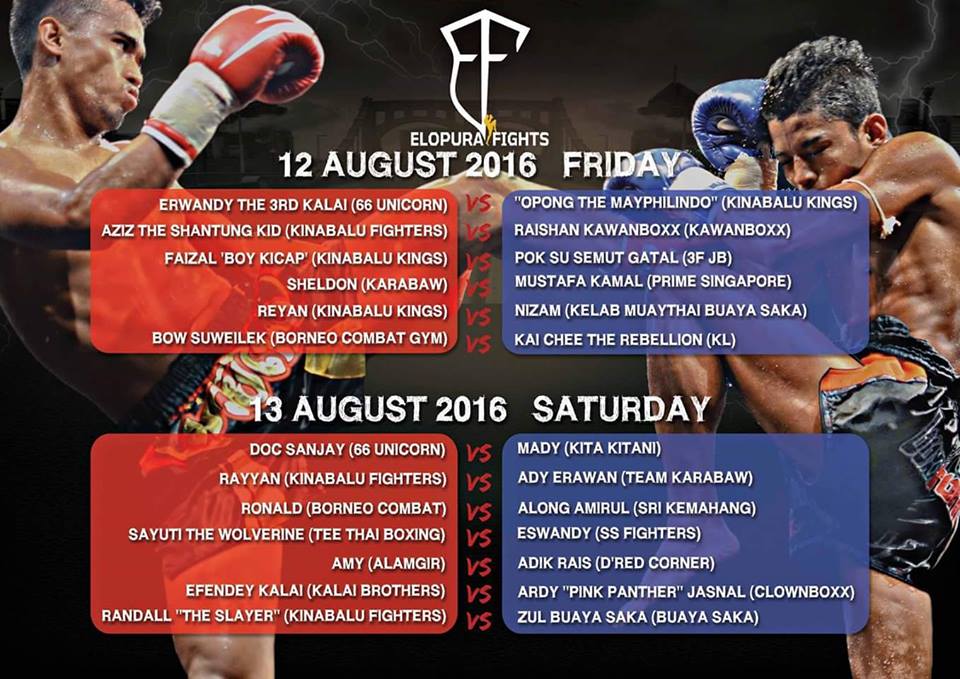 The Pro fights that will promise absolute mayhem and action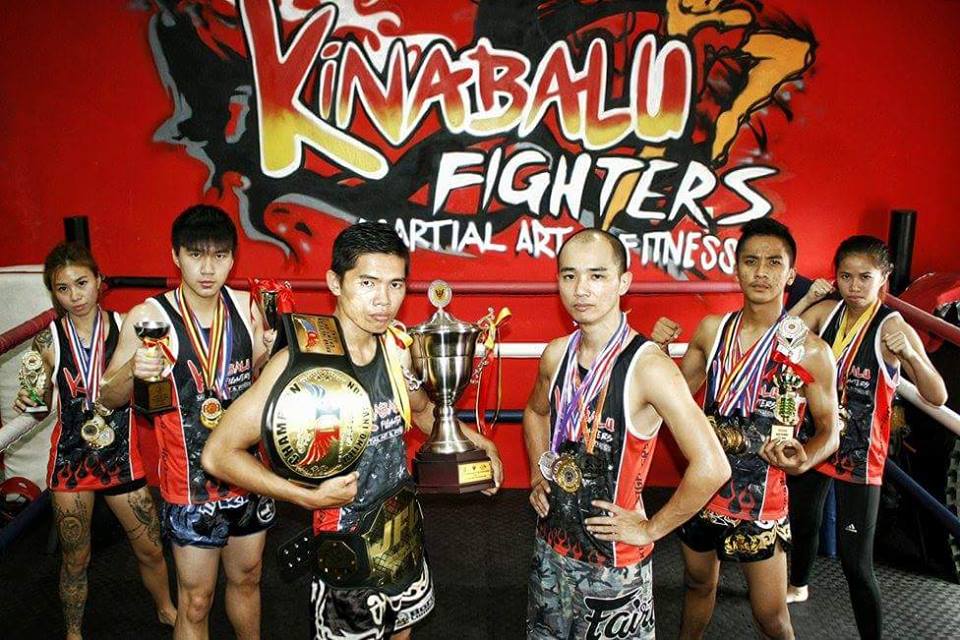 Kinabalu Fighters lead by Randal The Slayer
Randal fresh from winning gold at the Mayor Cup in July will look to get back to winning ways in Muaythai. Randal lost a rematch with Sarawakian Trevor Salang in May at the Samarahan Muaythai tournament. He will lead the pro card as the main fight vs Zulkifli of Buaya Saka, Perak.
Randal also has a secret recipe behind him. Aside from the physical hard core training of a pro at Kinabalu Fighters, he has put in many session of strength and conditioning training in Platinum Fitness. He has also been using FitLine products for pre and post workout. FitLine  uses The Nutrient Transport Concept (NTC®) developed by their scientist. This technology brings nutrients to where they are needed exactly when they are needed, to cell level. So that athletes feel completely fit and able to function all day at the optimum level.
Faizal Boy Kicap will be representing Kinabalu Kings. Watch out for this veteran fighter whom always put up a great show of skills and hearts.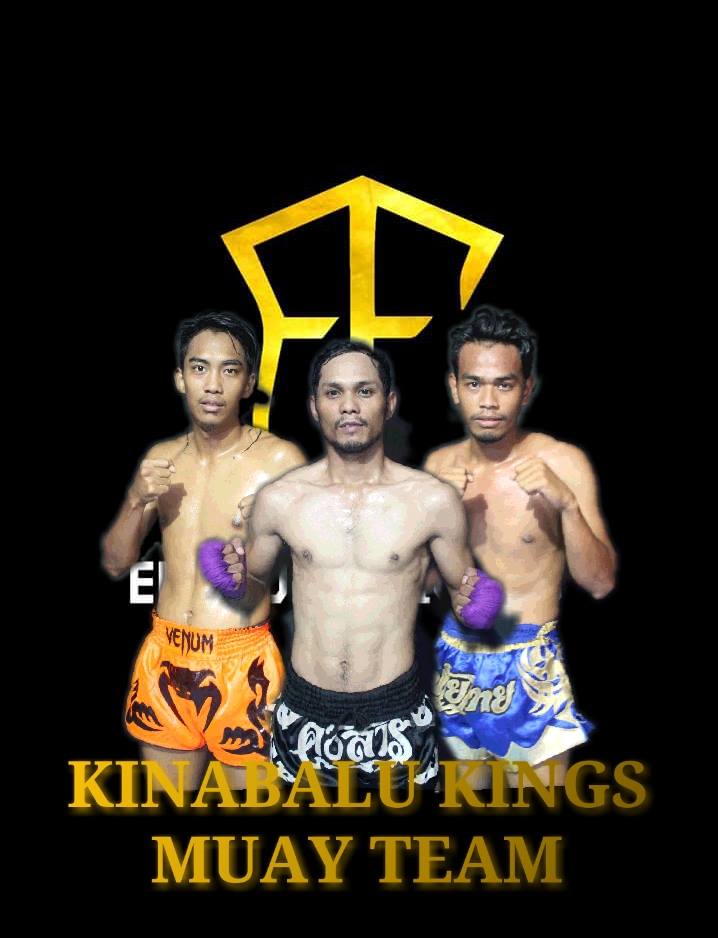 Reyan , Faizal & Opong of Kinabalu Kings
All the best to the fighters. Fight Hard, Fight Smart, Fight with all your hearts!

call these numbers to get your tickets now