Interested to see up close the various forms of chinese martial arts? Drop by Stadium Titiwangsa in Kuala Lumpur this weekend for 2 full days of non-stop exciting competitions and championship performances by Wushu martial artists. This event is organised by the Kuala Lumpur Wushu Federation.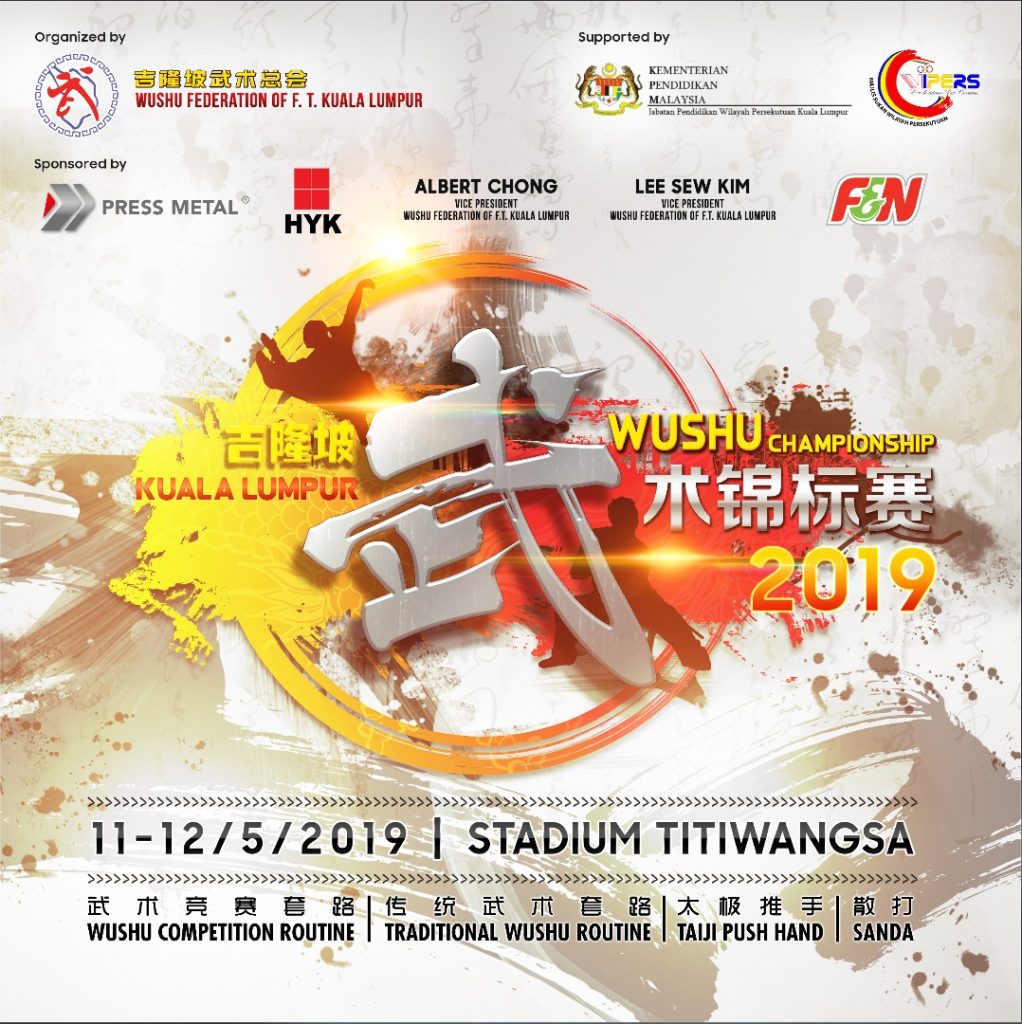 Event: Kuala Lumpur Wushu Championship 2019
Venue: Stadium Titiwangsa, Kuala Lumpur
Date: Saturday 11th May 2019 to Sunday 12th May 2019
Entry: Free to public

More details can be found on the KL Wushu Championship 2019 events page on Facebook.
The KL Wushu Championship 2019 is a lead up to the International Wushu & Martial Arts Festival which will be held in August this year. The International Wushu Festival will also see new harmonious combination and cooperation with the MAEX (Martial Arts Expo), featuring all forms of traditional martial arts, demonstrations, seminars, and competitions of various martial art forms.