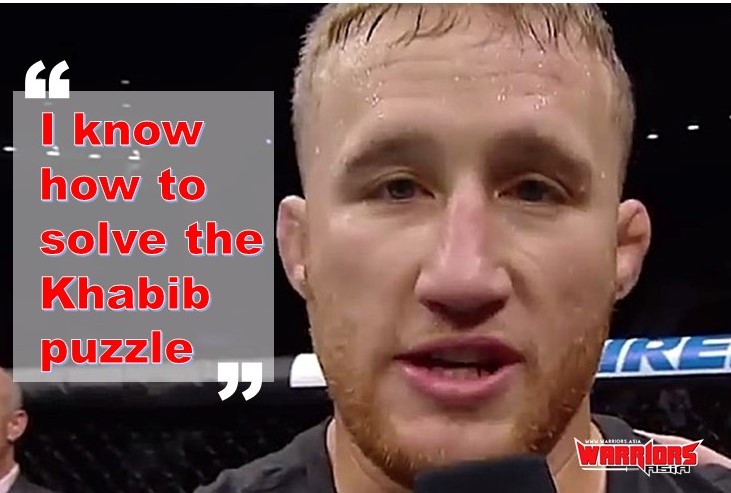 Justin Gaethje destroyed Tony Ferguson to become the UFC Interim Lightweight Champion in 9 May when he stepped up to replaced Khabib Nurmagomedov ( whom was stranded in Dagestan due to Covid19 lockdown ).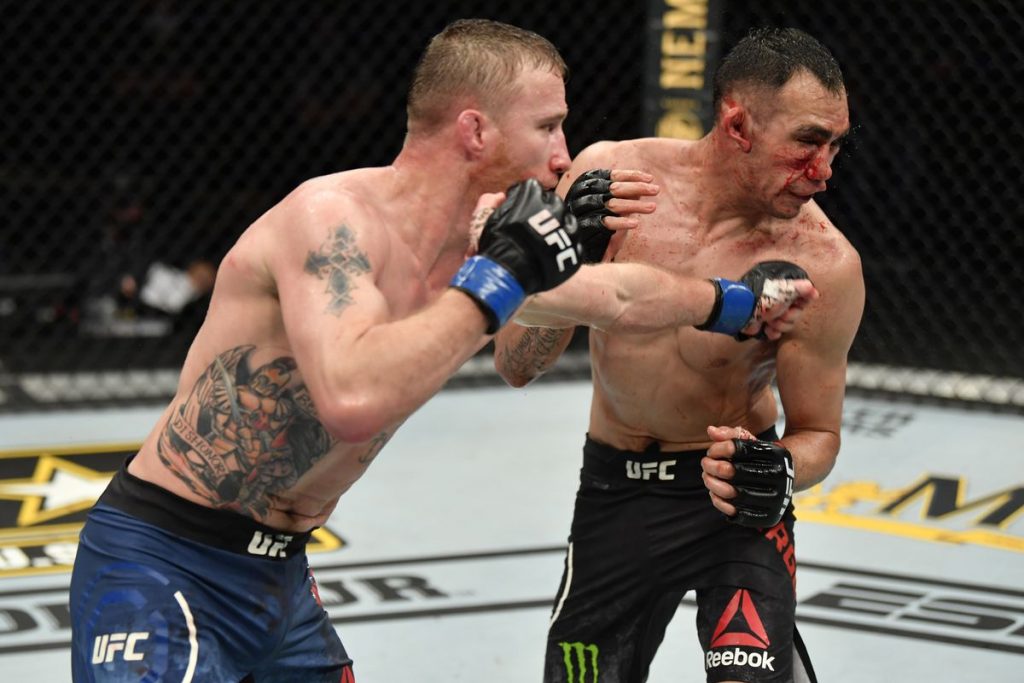 After receiving the interim title belt, Justin took it off and put it down and said he wants to get the real one.
UFC is in the midst of planning for a unification fight for the Lightweight title in July, perhaps we may see this fight happening for real in Fight Island.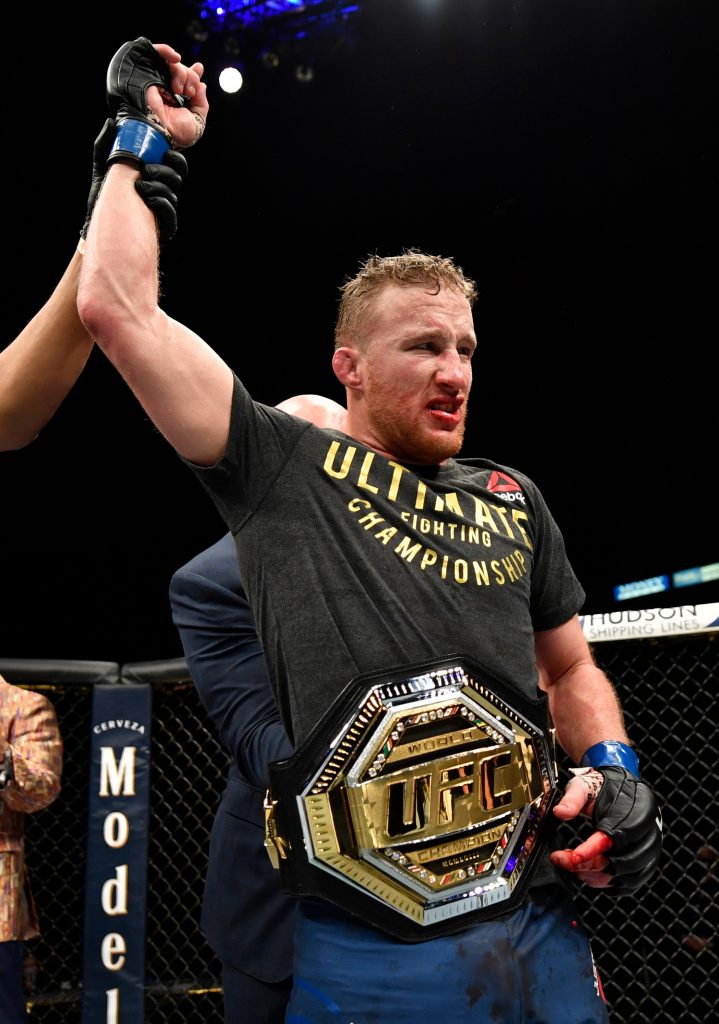 Khabib is undefeated and well known for his relentless sambo wrestling style that has stifled so many striker base opponent. Although many are still arguing wheter Khabib deserve the win over Gleison Tibau in 2012 ( his 2nd fight in UFC) including Gaethje himself. But Gaethje is relishing the possibility of being the 1st person to hand Khabib his first lost when they eventually meet.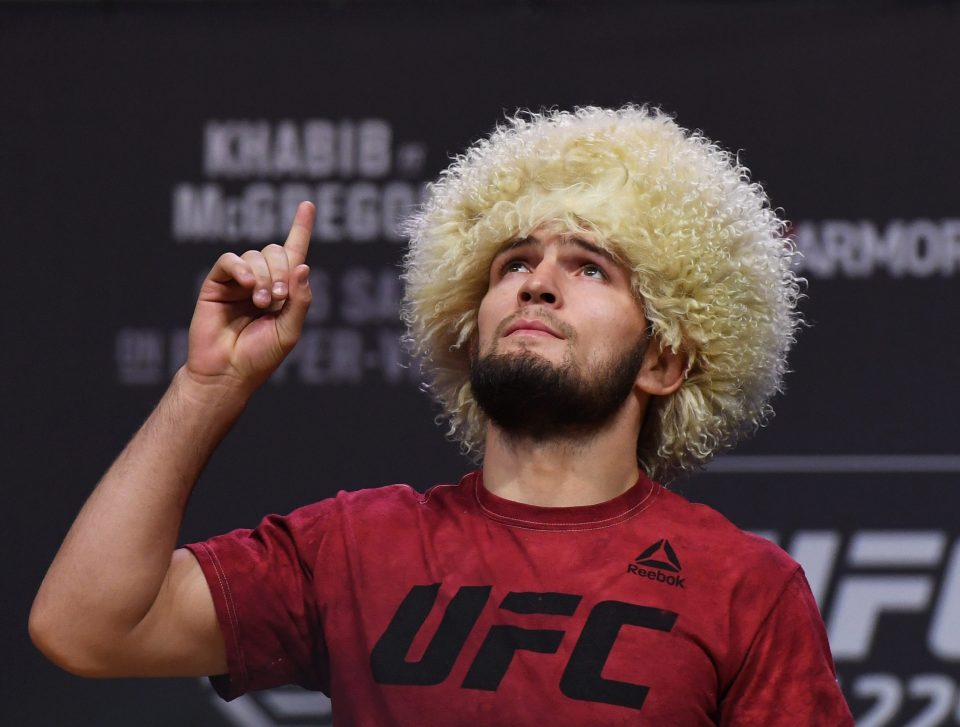 How does Gaethje think he can achieve this when 28 others have failed? The secret… It's all in the legs.
Interviewed by ESPN he said 'The first thing to go when you get tired is your legs, so my legs, from now until then, I'm going to be running a lot, jump rope a lot, a lot of step ups, squats. 'If my legs are in shape I don't get tired. If I don't get tired, I can get back up. If I can get back up, I can hit him like a truck. 'I have only got to kick him eight times in the calves before he's compromised. There's lots of factors.  'I'm going to work on being me, stay in shape. It's all cardio.' Gaethje has crippling leg kicks. But he came from the background of elite collegiate wrestler but we have not seen much of his wrestling skills as he has used his striking skills to dispose most of his opponents. Gaethje was the WSOF Lightweight champion before moving to UFC and his go for broke style of slugging out with his opponents has earned him his fight name of ' The Highlights'
When strikers face a grapplers the phrase "Everyone has a plan until they are punched in the face" becomes their go to plan themselves. But for Khabib I believe it will be the other way around…"Everyone has a plan until they are put on the ground". Khabib has a style that neutralized a striker effectively. He changes level so fast that his take downs are very hard to defend.
Khabib also has improved on his striking very much. This was evident in his fight vs Conor McGregor. So against a fighter that has grappling skills that is a constant threat and a striking abilities that is on the rise, Khabib is certainly not an easy puzzle to solve.
The advantage Gaethje have is a lung like a horse and by being smart he has push that advantage further up as he now fight a lot more strategic. In his fight vs Tony, he picked his shot very well and does not rush in for the kill. His only two lost in his record to Eddie Alvarez & Dustin Poirier has taught him a lot about being patience. With a talented coach Trevor Wittman in his corner, perhaps Gaethje has what it takes to unify the belt.
——————–
For more story on combat sports from Warriors.Asia, please follow & like : Warriors of Borneo Blog
Warriors.Asia is powered by AXB please contact them for your marketing needs & bringing your business online.