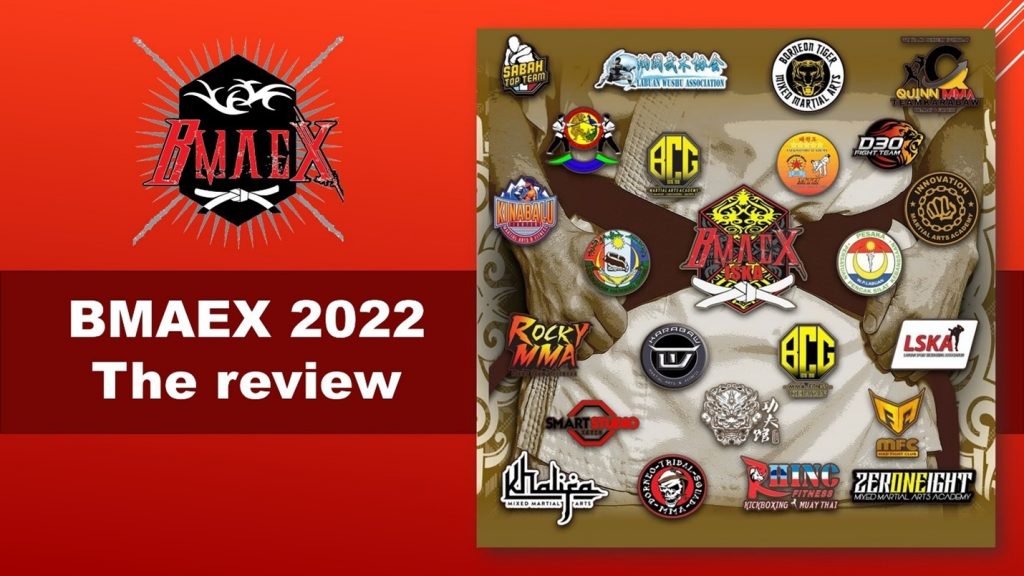 The island of Labuan again became the center of martial arts action as BMAEX 2022 enters its 4th edition on the weekend of 10-11 DEC. Martial artist from all over Sabah, Labuan, Sarawak, Penang, Brunei & Johor converged at Palm Beach Resort for 2 days of non-stop combat sports activities.
Born from the idea to unite all martial artist, BMAEXis the only martial arts competition that bring together all martial artist from different styles & background into one venue.
For pre-event story please click here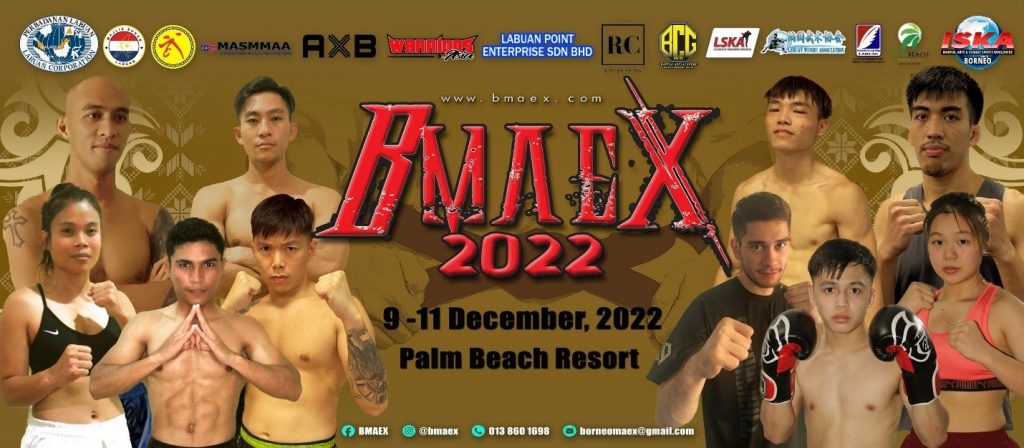 Practitioners of Wushu, Taekwon-do, Karate, Silat, Muaythai, Silambam were seen showcasing their beautiful arts in the forms competition.
Meanwhile in the Kickboxing & Sanda rules category, again see martial artist from various different styles compete against each other.
—–🥋🥊—–
BMAEX is the brain child of Alvin Chong (owner of Borneo Combat Gym Labuan).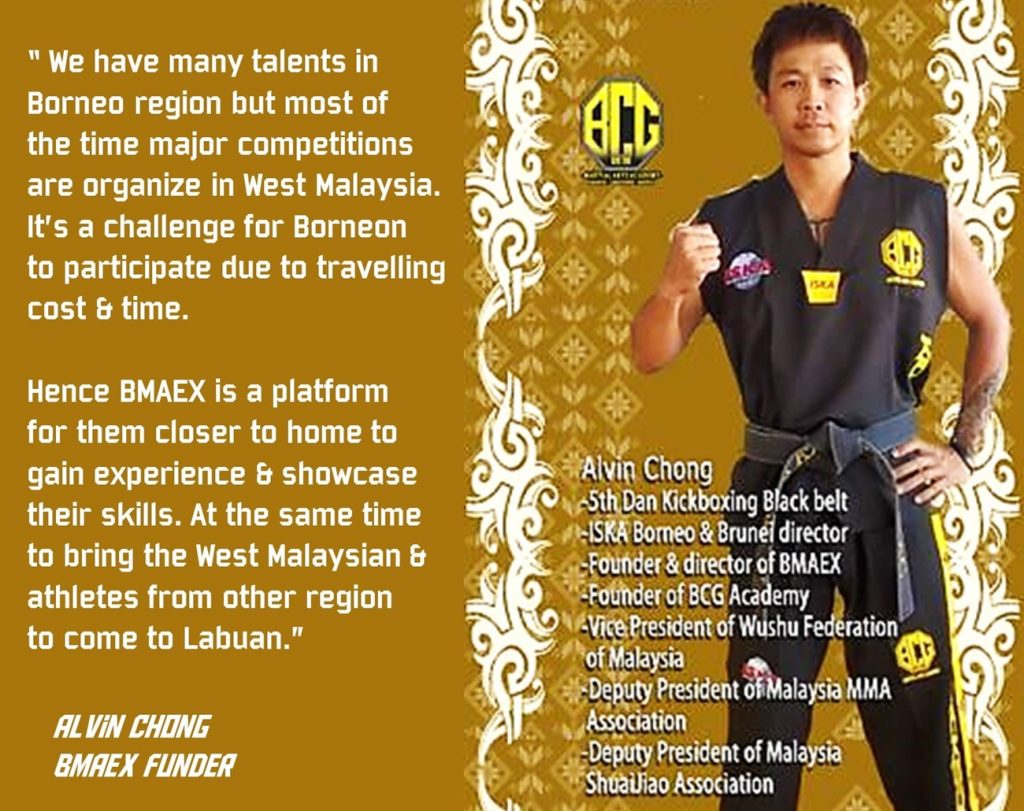 BMAEX was kick start on Friday 9 DEC night with a welcoming dinner. Asides from giving everyone a chance to mingle, the dinner was also an important function as in Alvin's welcoming speech he instill the message of unity to all & to remind all martial artist to adhere to the martial values of respect, discipline, honour & indomitable spirit taught by their masters.
A recognition ceremony was also held during the welcome dinner, where martial arts masters, coaches & instructors was given recognition for their contribution to the industry. This is a first in the martial arts scene in Malaysia & Brunei.
This was actually an idea I shared many years ago with Alvin. That I dream of one day that we can have an award ceremony to martial artist in Malaysia & around the region. Alvin has taken this idea & make it a reality in BMAEX. In future events, this recognition ceremony will continue to grow & aspire to become the Grammy Awards version for martial artist in this region.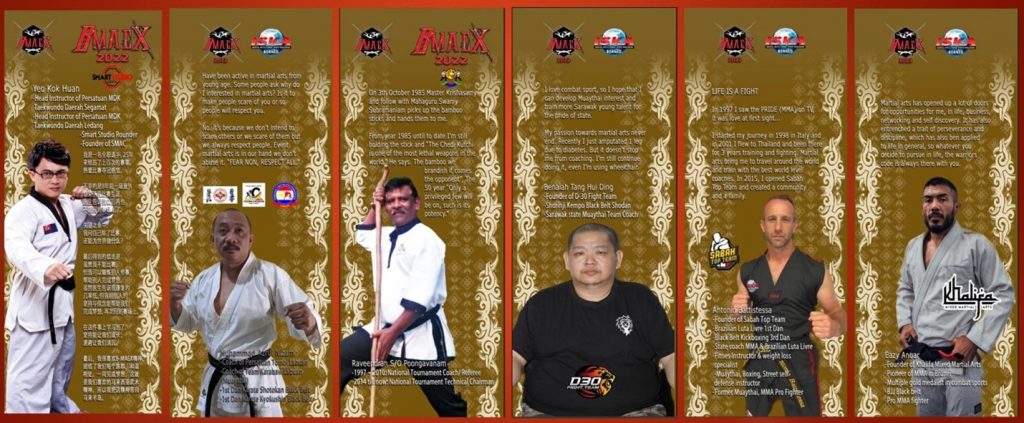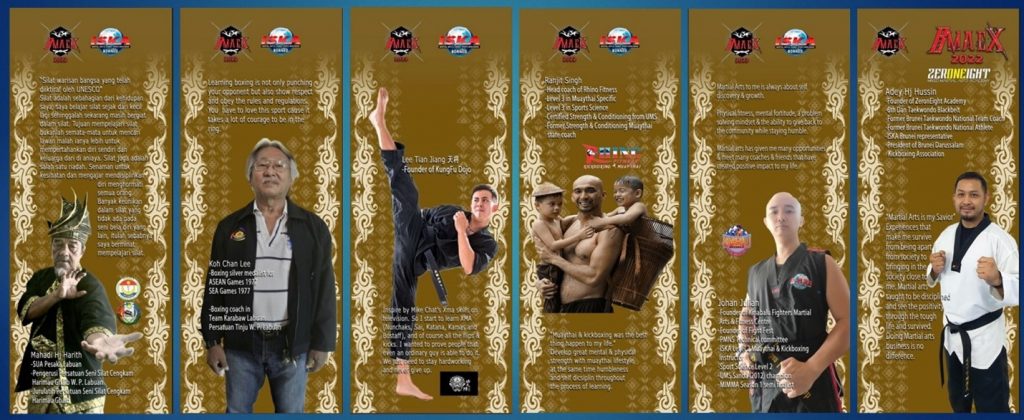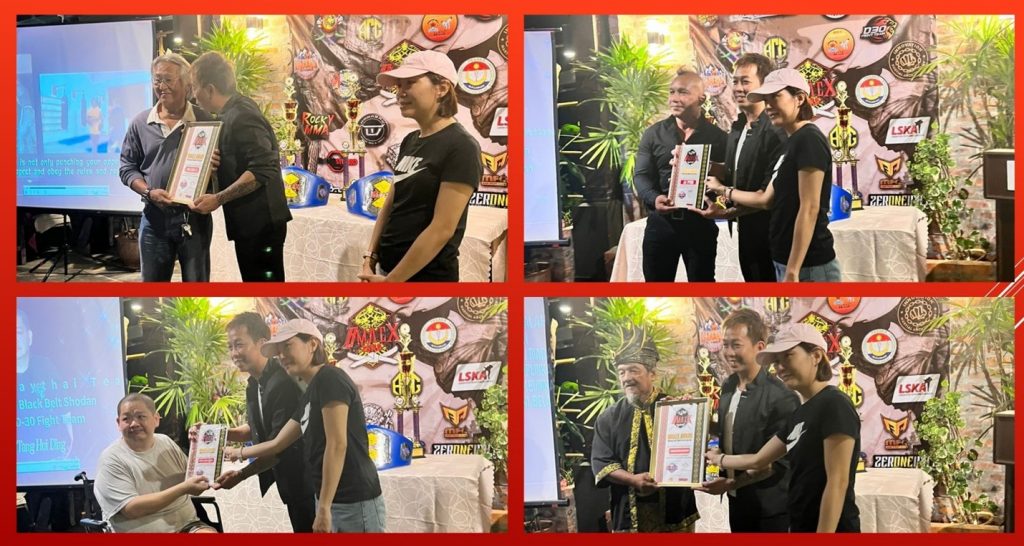 Some of the recipients of the recognition Coach Koh Chan Lee, coach AJ Pyro, Master Tang, Guru Mahadi
—–🥋🥊—–
This year BMAEX focus on Kickboxing & Sanda rules. According to Alvin whom is also the organizing chairman, this is to unearth new talents for athletes to compete in SUKMA & SEA Games.
As for the forms competition, there were Weapon, Traditional & Creative category competed. Not every practitioner of martial arts would like to have their face punch at or body kick at. But they can showcase their martial arts skills in the forms category which also requires rigorous training.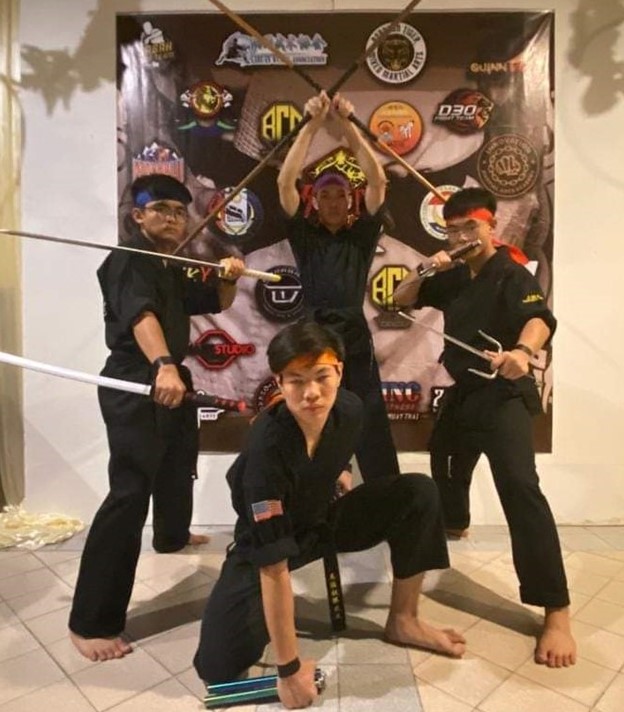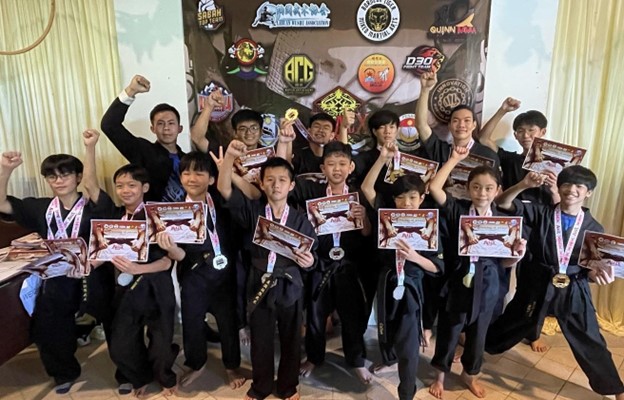 Kung Fu Dojoled by coach Tianjiang Lee was one of  the team that grab attention in the forms category. They were brought home 20 Gold Medal and 8 Silver Medal
—–🥋🥊—–
To instill the message of unity & respect, BMAEX also organized a beach clean up activities for many of the junior participants. They were given a warm up session with some martial arts techniques & following that was brief about the importance of keeping the environment clean & to have the love for mother earth.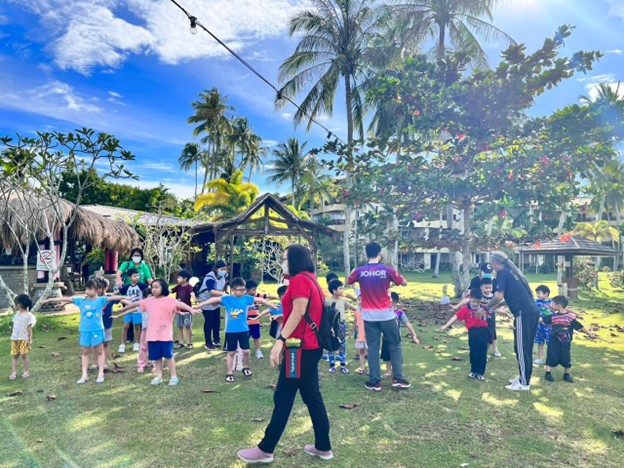 —–🥋🥊—–
The hi-light of the event was the Semi-Pro fight which saw 5 bouts held that offer the winner with a trophy / title belt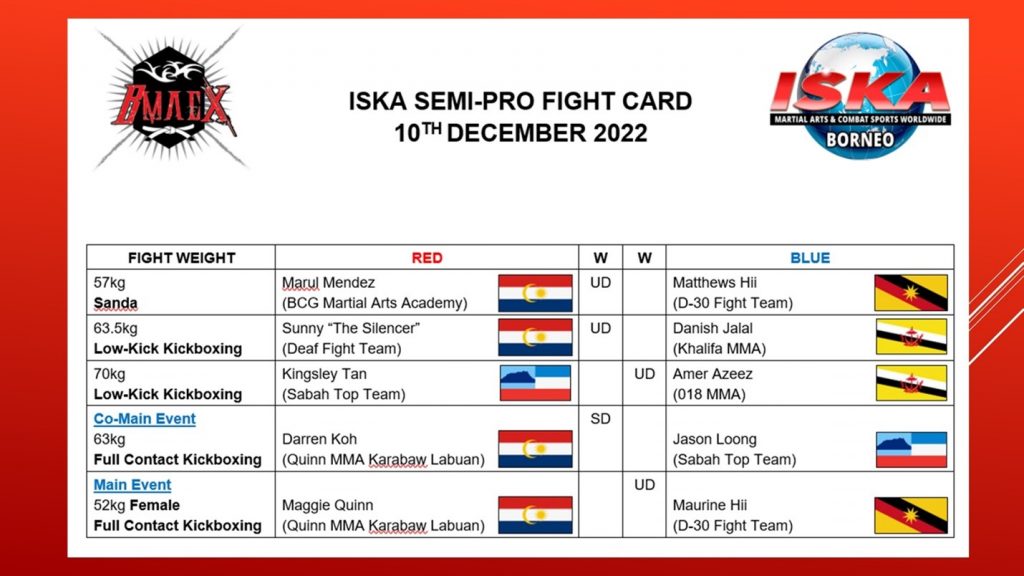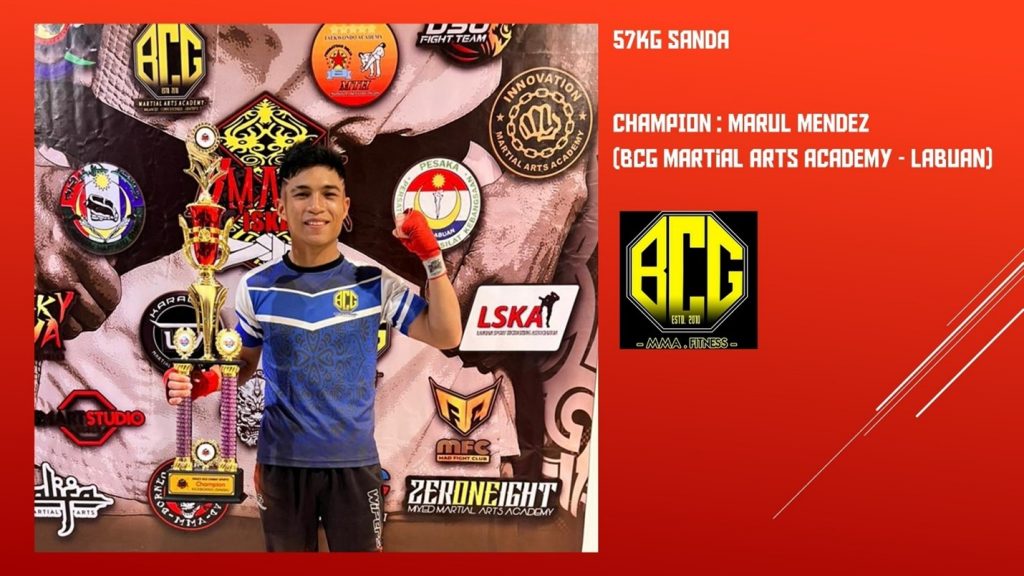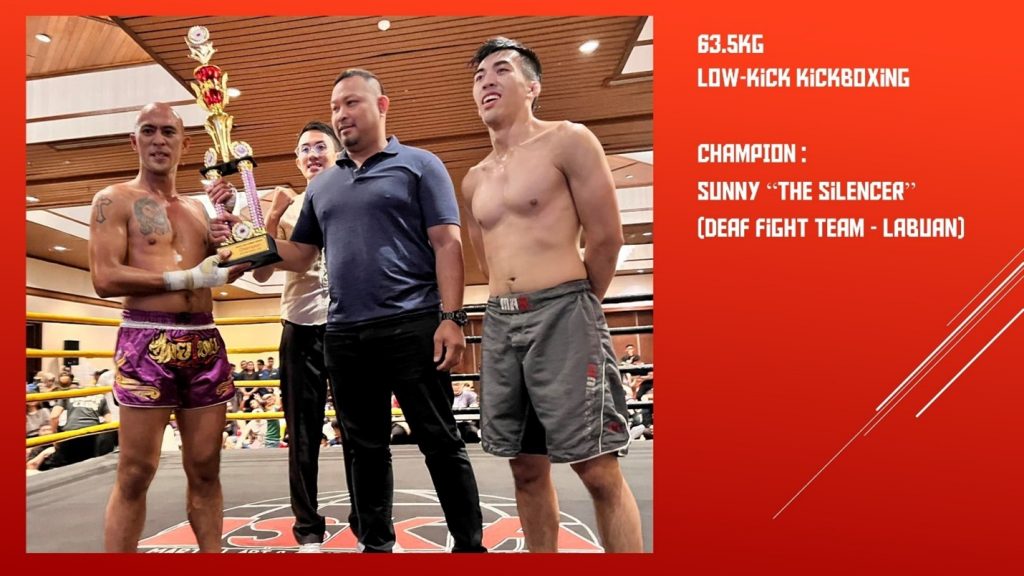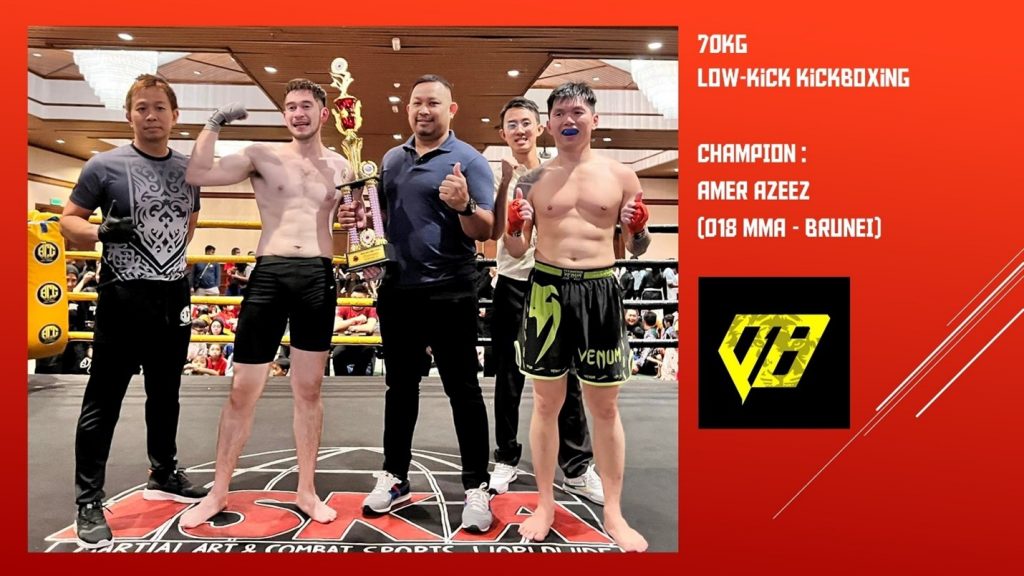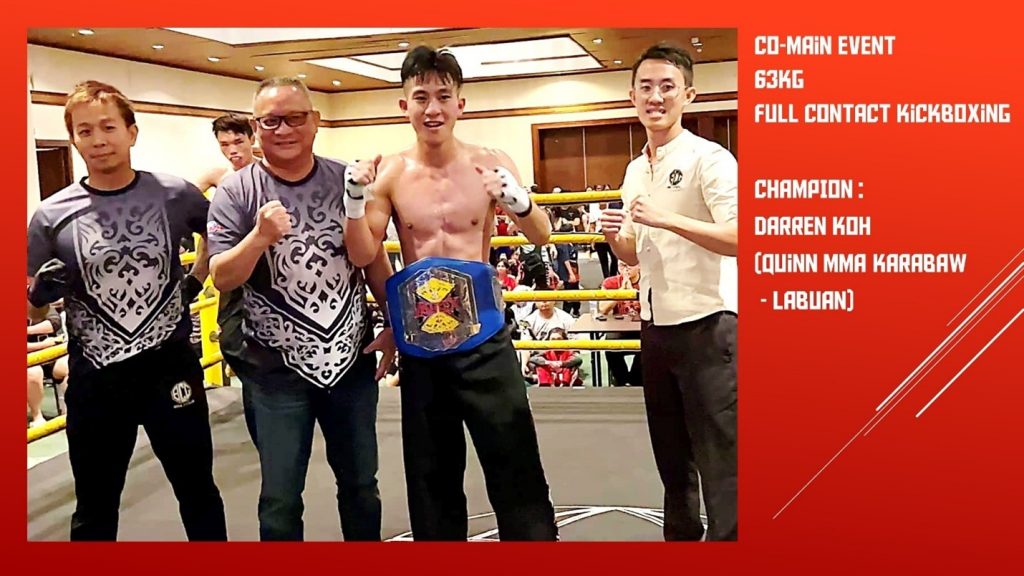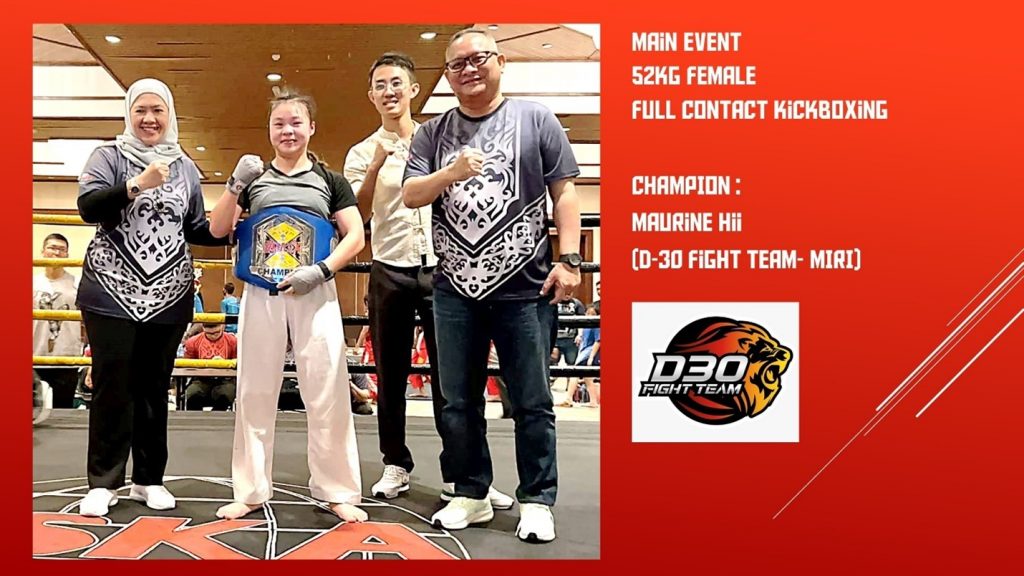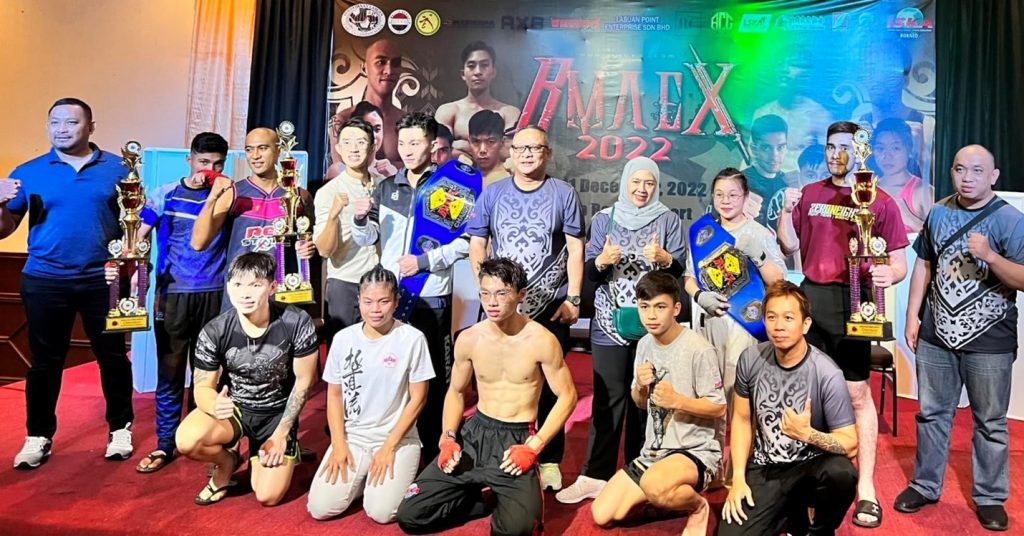 —–🥋🥊—–
BMAEX is sanctioned by ISKA Borneo. For the past few years, Alvin as the director of ISKA Borneo has been using ISKA to support other fight promotions in the region to help build up the sports. He has also developed an ISKA belt system for Kickboxing & introduce a uniform for ISKA Borneo. This is to ensure Kickboxing has a proper syllabus of teaching & the uniform to enhance the image. In BMAEX 2022, it was the first time to see some competitors compete wearing the eye-catching uniforms.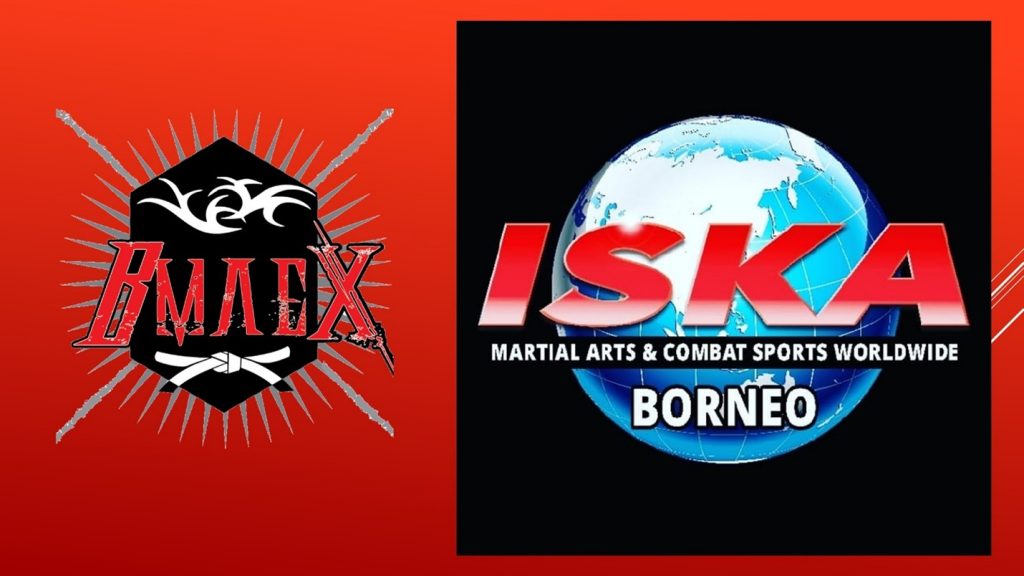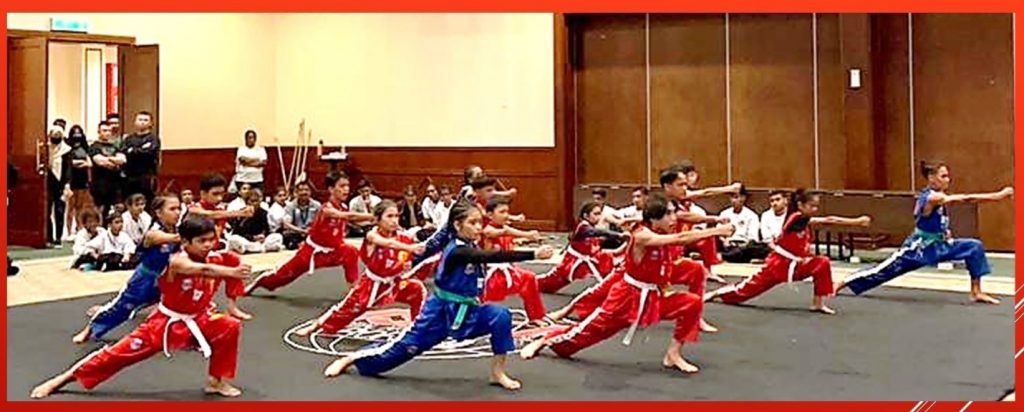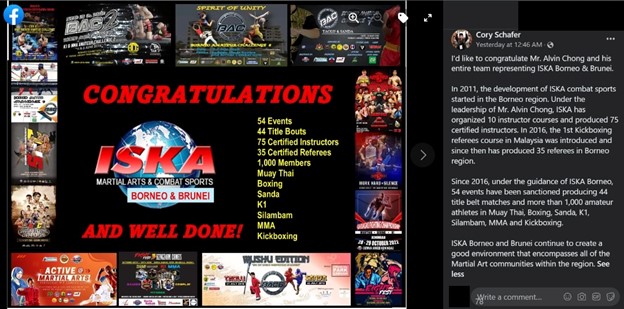 Aside from given recognition to local martial art contributors, Alvin himself received a congratulatory message from ISKA World president, Mr. Cory Schafer on his work done in BMAEX & ISKA Borneo
—–🥋🥊—–