There's no rest for the Rentap warriors… Rentap Muaythai Gym champions was in Bangkok on 7 JAN 2023.
Lead by their head coach Addy Singpayak, the Sarawakian warriors, headed to the heartland of Muaythai in Bangkok to take on Thai warriors in their own soil.
Kabilan Jevelan, Johan Ghazali, Boy Prtasarathee enters Thailand legendary Muaythai venue – Lumpinee Boxing Stadium as feature fighters in Fairtex Fight promotion.  Meanwhile Johan's younger sibling Mikail 'Miki' Ghazali fought at the new World Siam Stadium.
All four of them just recently fought at Rentap Fighting Championship 2.0, on 17 DEC 2022 at their home ground, Kuching Sarawak.
Click here to read the Rentap Fighting Championship 2.0 pre-event story
3 got their hands raised. Kabilan defeated Pong of Eagle Muaythai Thailand. Johan defeated Nassim from France & Boy Prata defeated Leungchai of Thailand. Miki lost by point to Kukmanthong of Thailand.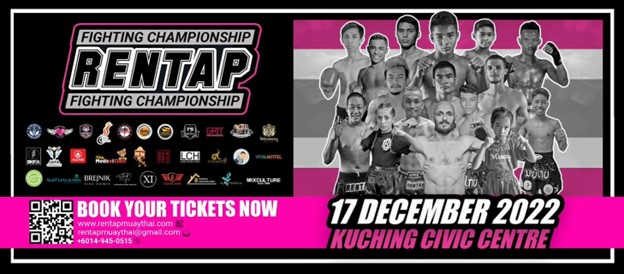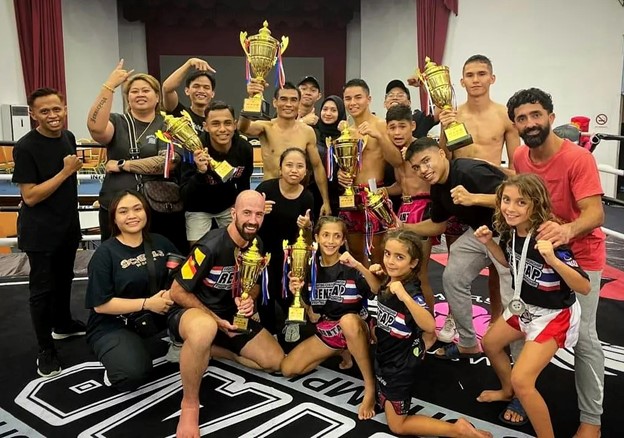 Spokeperson of Rentap Muaythai Gym, Jennana Johnson , whom is also the mother to Johan & Mikail said after Rentap Fighting Championship 2.0, their focus for 2023 is to send fighters to compete out of Malaysia. Fairtex Fight & World Siam Stadium fights are the first in 2023.
—– 👊🏼—–
At Fairtex Fight, Kabilan bout was the 1st on the card. In the rules set of Muaythai extreme – Muaythai using 4oz MMA gloves, in 62kg category.  He made sure the first bout have fireworks as he roused up the crowd with some accurate elbow & knee strike.
In the opening of the 2nd round, both threw a hard right, both found its mark, but Kabilan's one landed flush on La Win (Myanmar) nose for a KO win.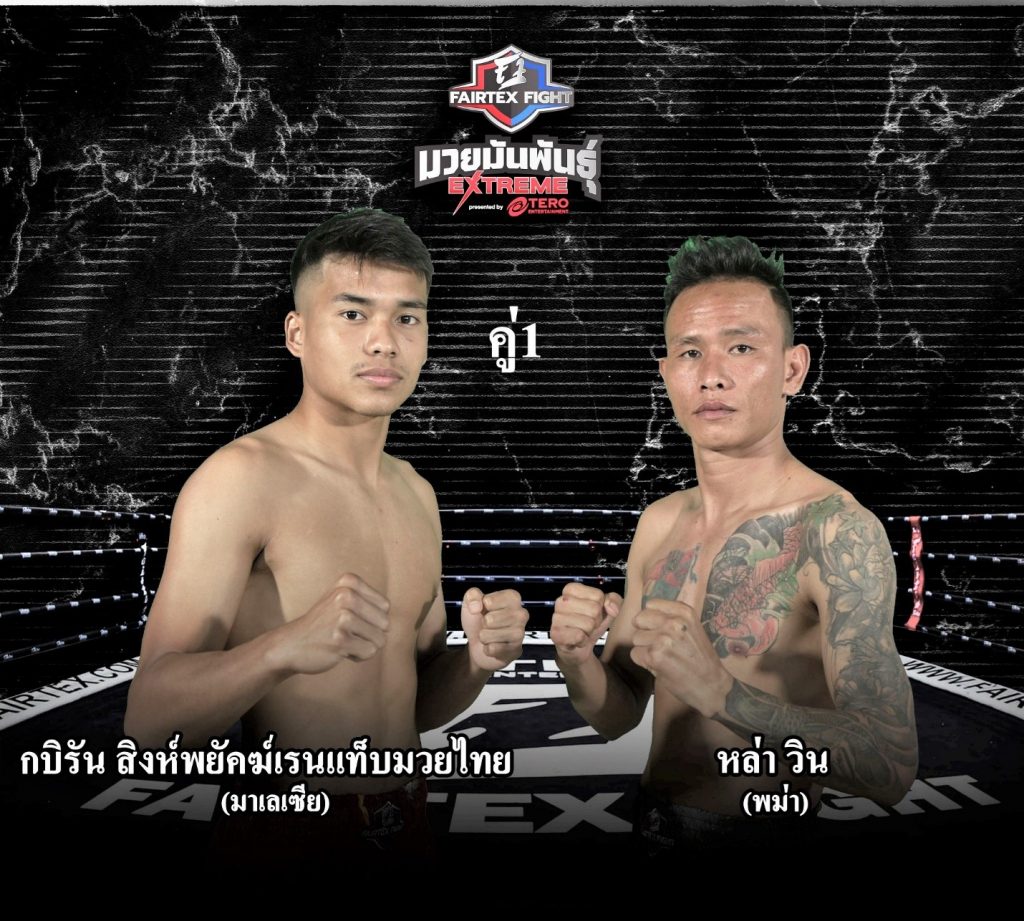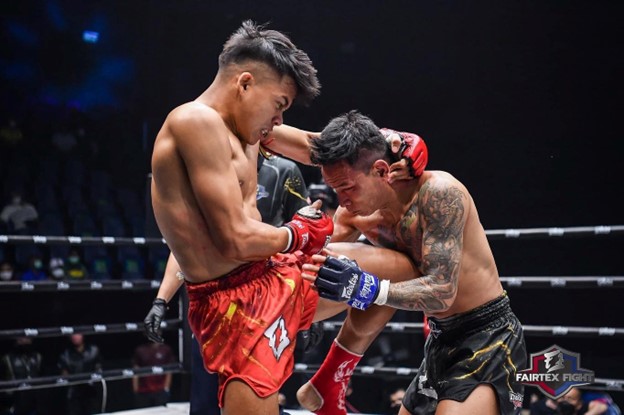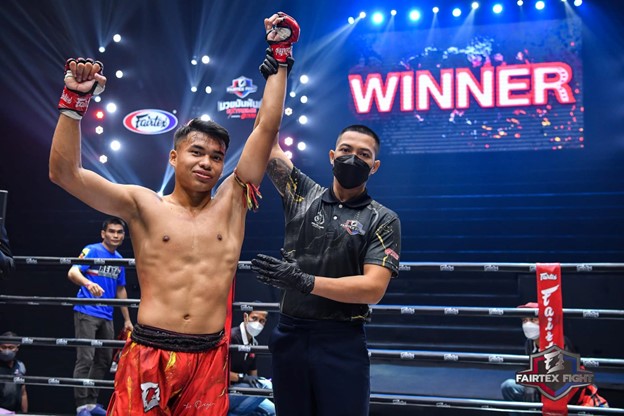 —– 👊🏼—–
After 4 more fights, came bout 6. Which was the main event for Muaythai Extreme at 61kg – Johan Vs. Thongrab Phetchalukan. This fight got everyone on their feet with mouth gaping as both these warriors gave all they have minus the kitchen sink. Blows after blows to the body & heads but both fighters still came forward for more.
 
Johan got the edge as he absorbs Thongrab best shot like a boss & manage to dish out a punishing right counter in the 2nd round that almost floored his Thai opponent, whom was safe by the ropes. In the 3rd round, Johan connected with a hard right uppercut that snapped Thongrab head backward. Vicious 3 rounds of back & forth that it was surprising that no KO happened.
Johan got a unanimous win of 29-28 from all three judges.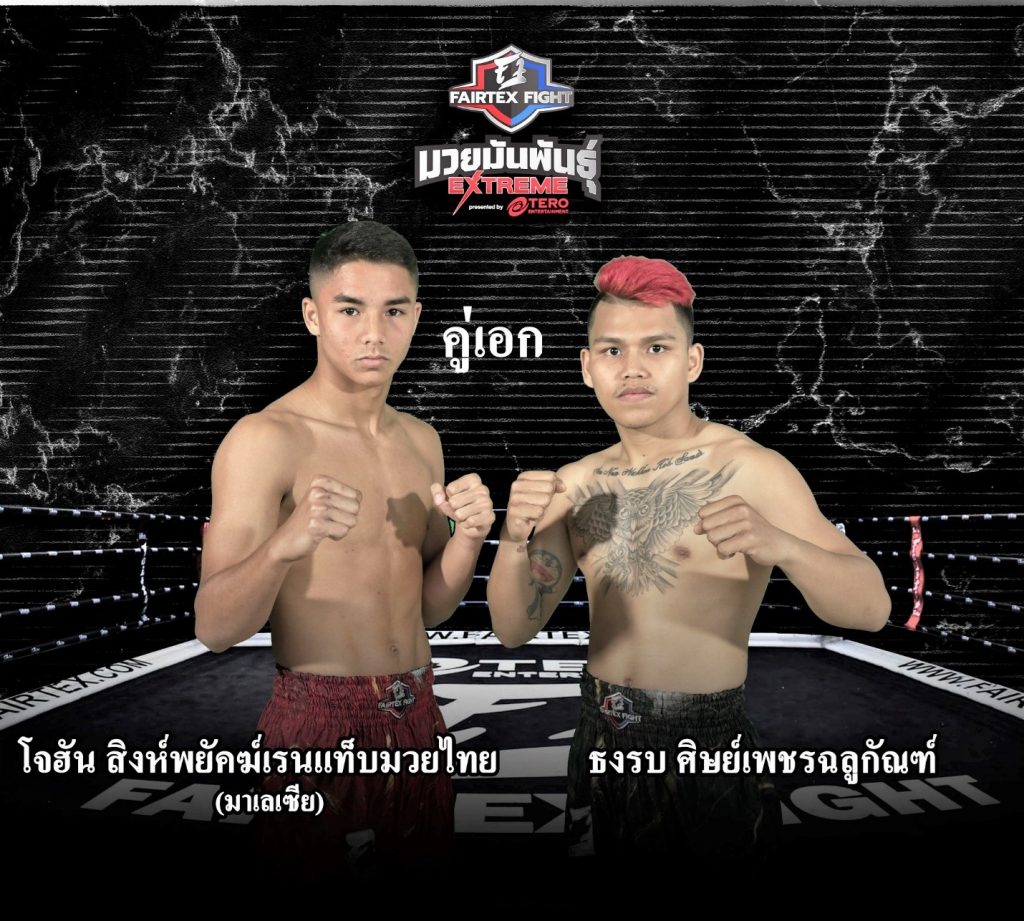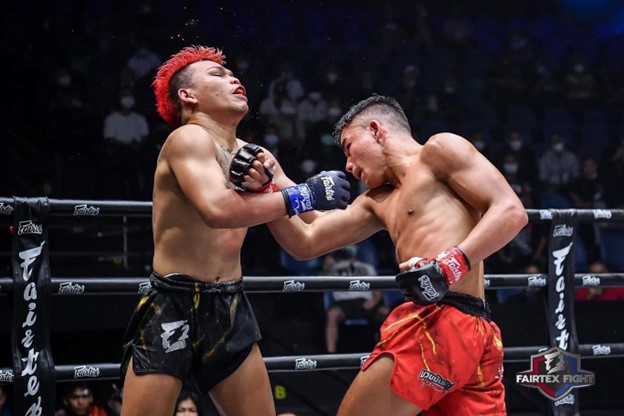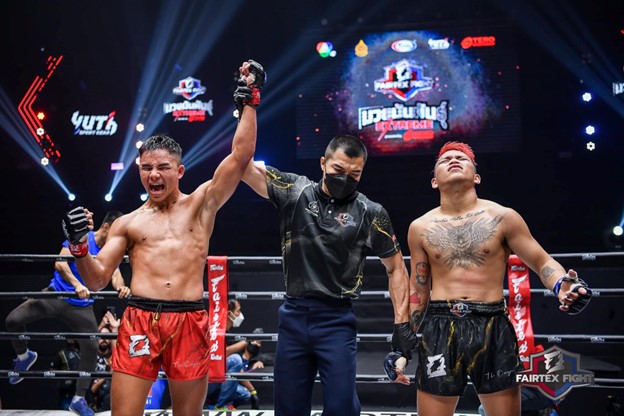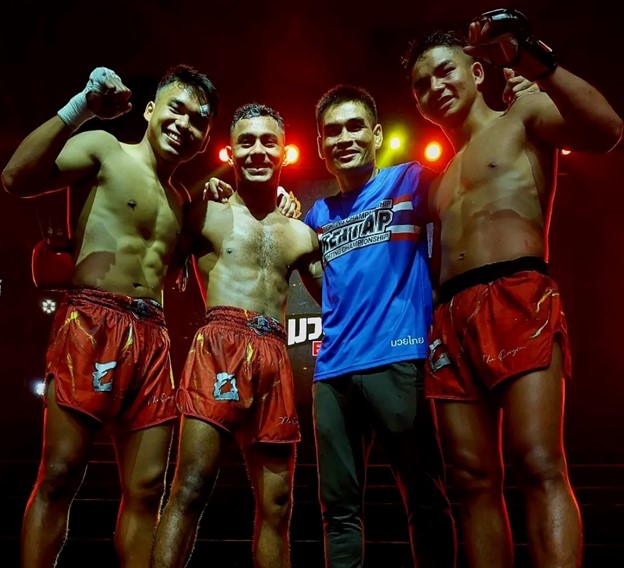 —– 👊🏼—–
The last fight of the day, bout 7… Boy Prata Vs. Nueaphet So. Phuongthong, Muaythai rules at 57kg. The ever calm & collected Boy managed to knock down his opponent in the first round. In the 2nd round sensing his blow had a harder effect on Nueaphet, he cornered him to the ropes, then finished him with triple right low kick.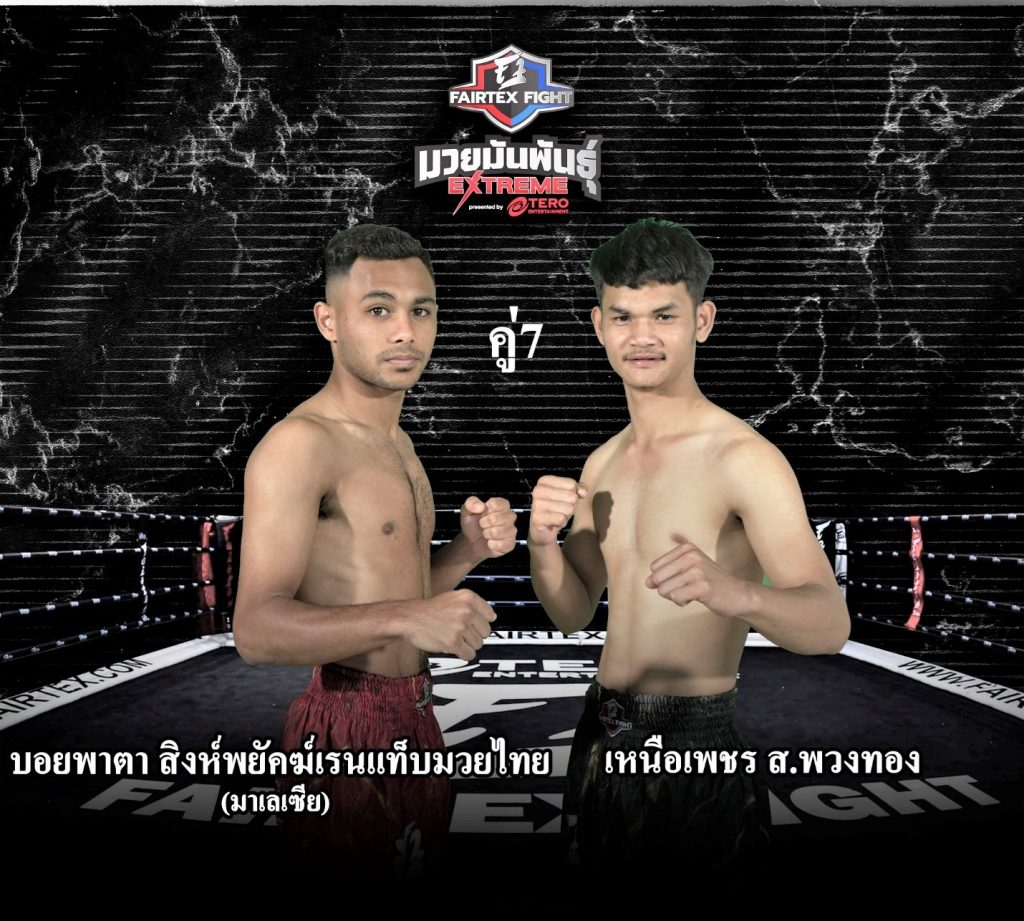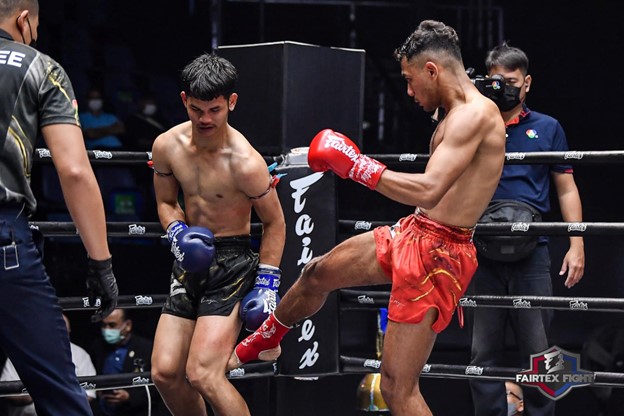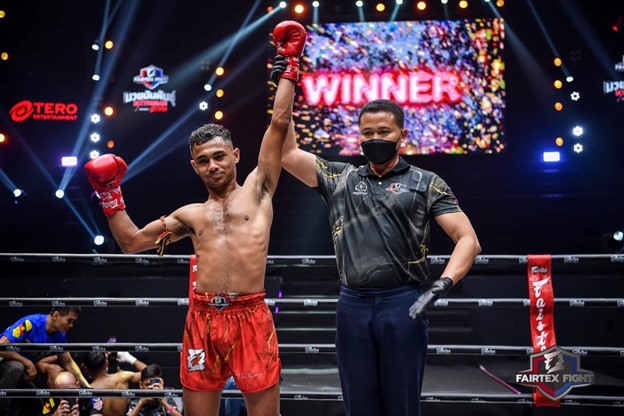 —– 👊🏼—–
As for young Miki. Although he didn't win, he fought valiantly & gain valuable experience. He lost by points to his Thai opponent.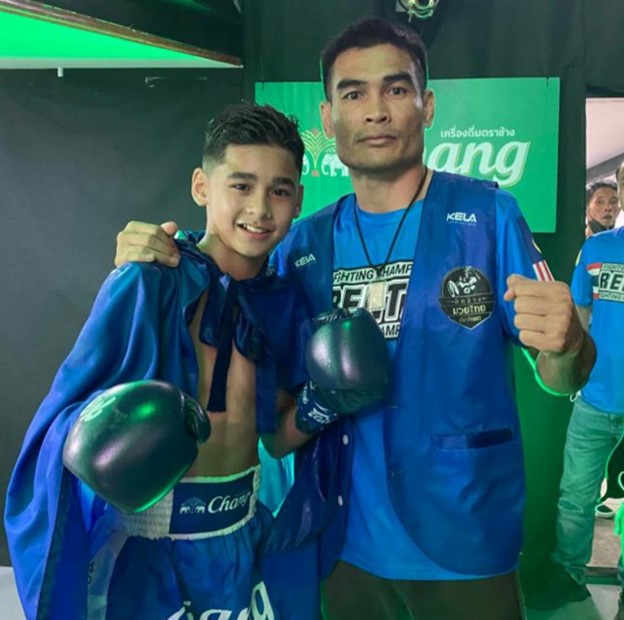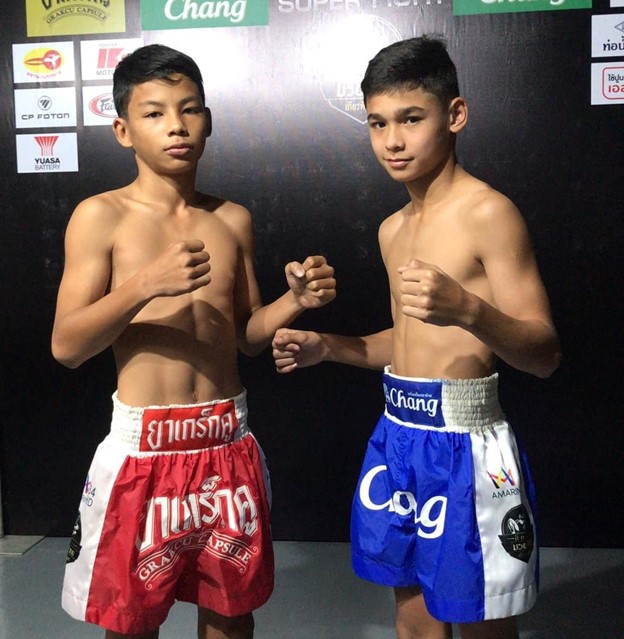 Fight life seems fun if you follow the fighters in social media. Seems like endless travelling with holidays.
Jen shared her thoughts on this ,