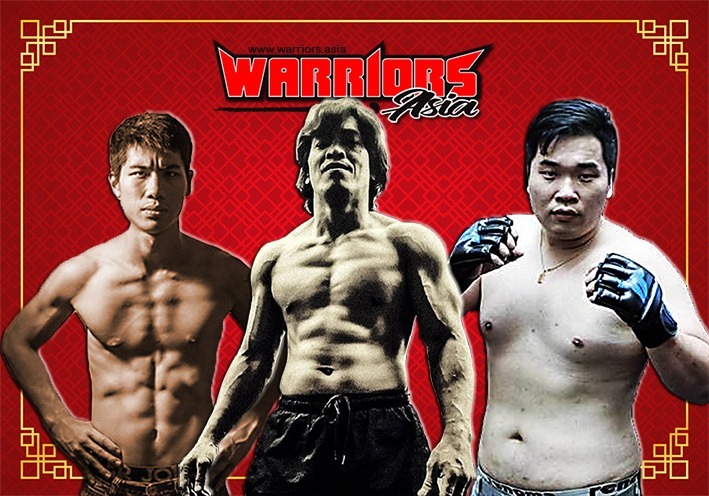 Feb 2019 marks the start of new year in the Chinese Lunar Calender. It is usually are celebrated merrily on the first two days in the Chinese diaspora, but the whole celebration usually last for 15 days.  The year 2019 is the year of the Boar in the Chinese Zodiac; it is also the end of the 12 year cycle which will began again in the next 12 year cycle with the year of the rat in 2020.
——–#Warriors.Asia——–
Warriors.Asia  caught up with 3 fighters in the region to see how they celebrate their Chinese New Year (CNY)
First stop, we visit Singaporean Chinese  Nicholas JJ Lee . Born in the year of the Boar in 1995, Nicholas is the youngest Singaporean to compete in MMA, he started fighting pro at 18.
He was a fighter from a very young age, surviving life in fast past city life of Singapore when his parents split and he faced much adversity when he was a teenager fending for himself without a father figure and about to start his MMA career.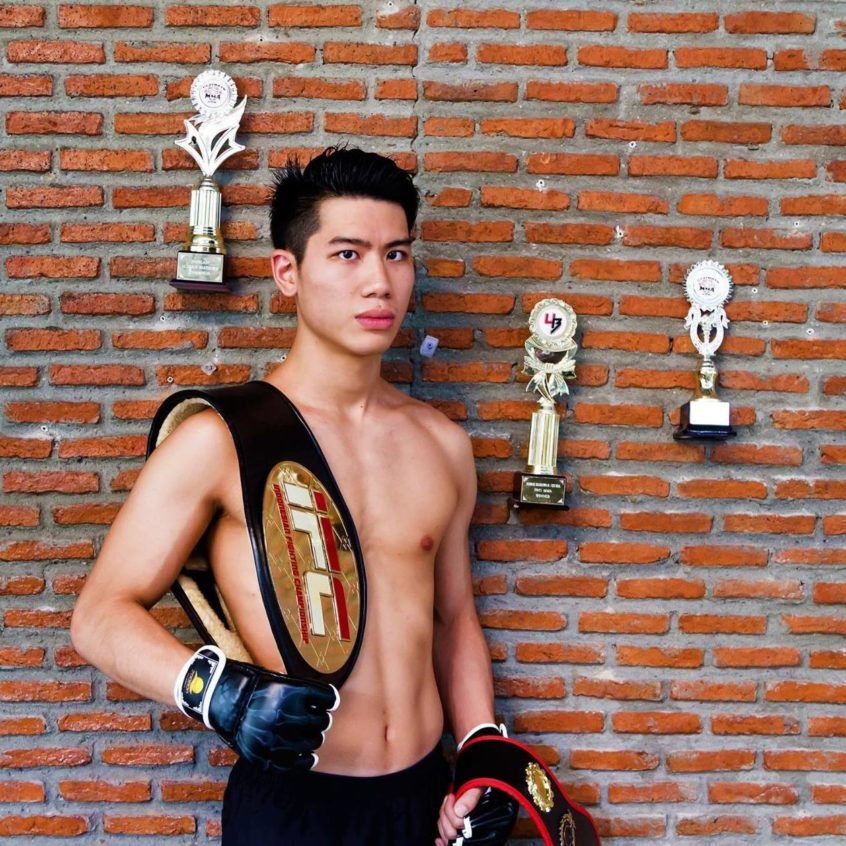 But with pure determination & plenty of self sacrifice, he fought on. Nicholas possesed a 3-3-0 pro MMA record and has also fought Muaythai in Bangkok before. Bangkok is now his home where he has set up Yorky MMA a thriving training centre for beginners looking to try out MMA either for competition or fitness. It is also a center where many young prospect called home. Among them is ONE Championship fighter Rockie Bactol.
2019 is the fourth year Nicholas spends CNY in Bangkok. Compare to Singapore, Nicholas says that the ambience in Bangkok is less rowdy. However in Chinatown (Yaowarat) the celebrations are pretty hectic with temples getting crowded, food stalls everywhere and street festivities in full force.
As for him this is how he celebrate CNY in Bangkok,
"My routine is pretty simple, my mom flies over every year bringing Chinese New Year snacks such as "Bak Gwa" (meat jerky) for me and we have our reunion dinner over here at our favorite Chinatown hotpot restaurant with my wife and son."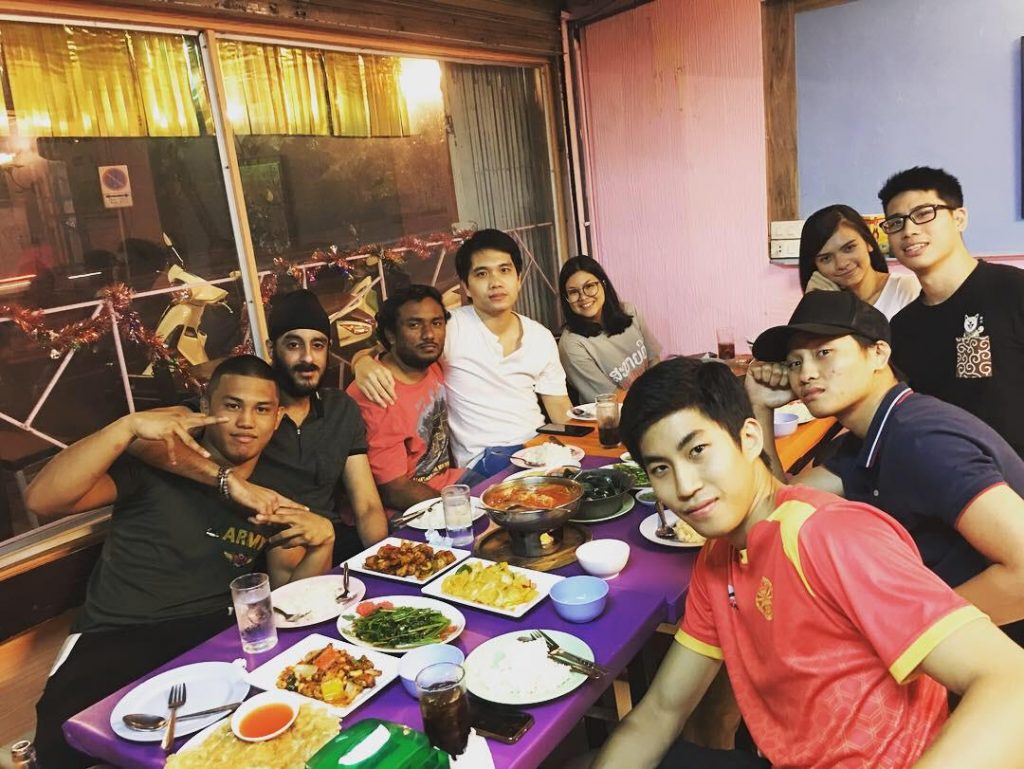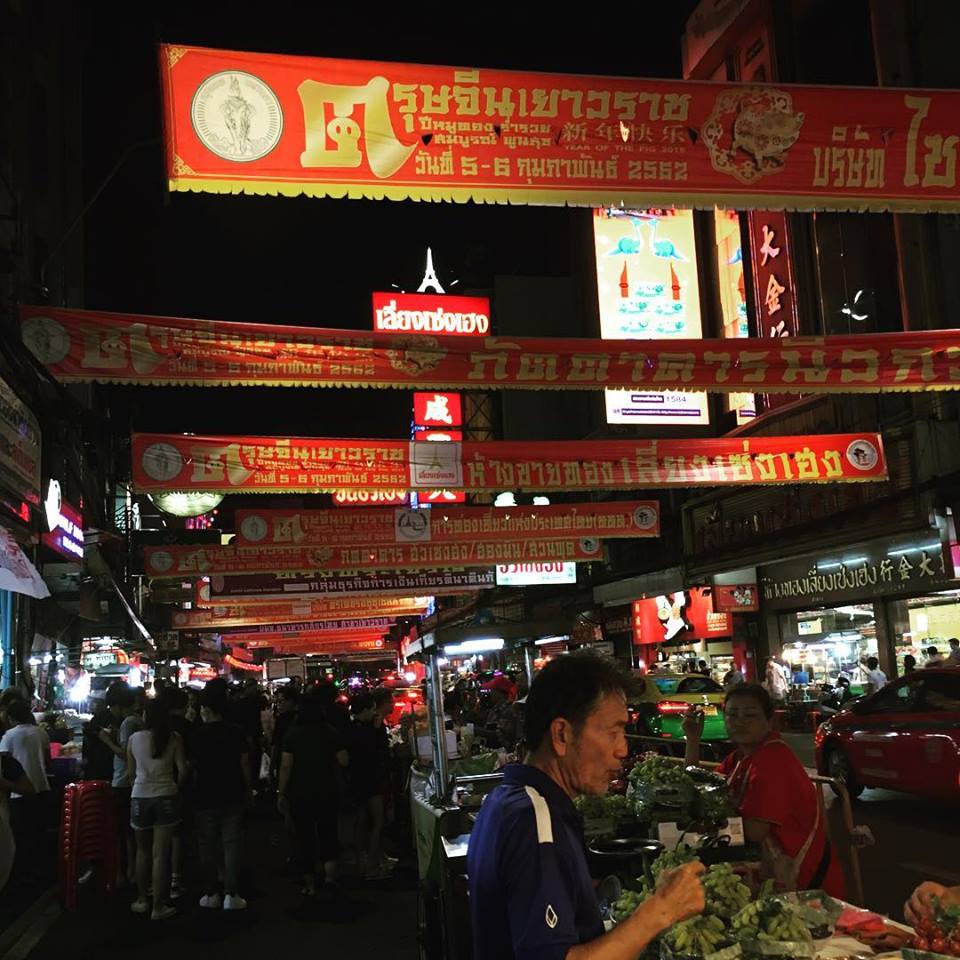 At only 24 this year, for Nicholas his competition days are done and now he is focus on developing Champion. At Yorky MMA, he make sure he create a healthy enviroment for learning. His style of teaching focus a lot on techniques and he broke it down orderly for his students to pick up easily.
As of April he will began his new role as the head coach of the national Cambodia MMA team.  
"I've been asked to help coach the national Cambodia MMA team as of April officially 🙂 I said yes due to my personal meeting with the Cambodian fighters and saw the determination they have but lack of resources and money to afford international coaches with more knowledge so I offered myself." 
As this year of the Boar is his year, Nicholas is confident that 2019 will be a good year as he prepares Rockie Bactol back into contention after recovering from a knee injury and Combodian prospect Ren Saroth for ONE: REIGN OF VALOR in Myanmar on Friday, 8 March 2019.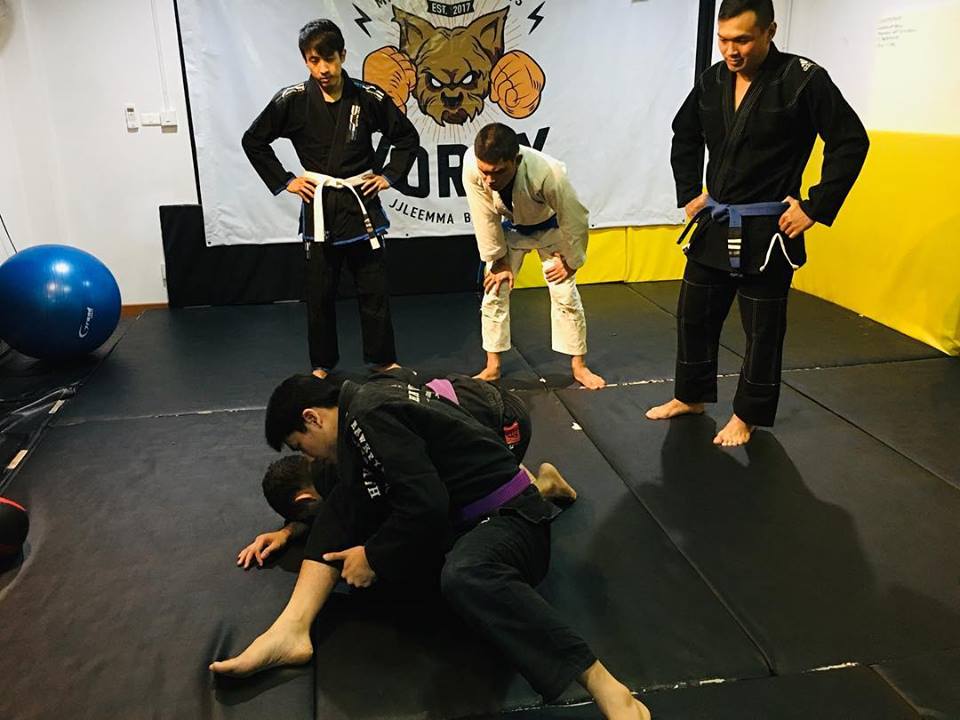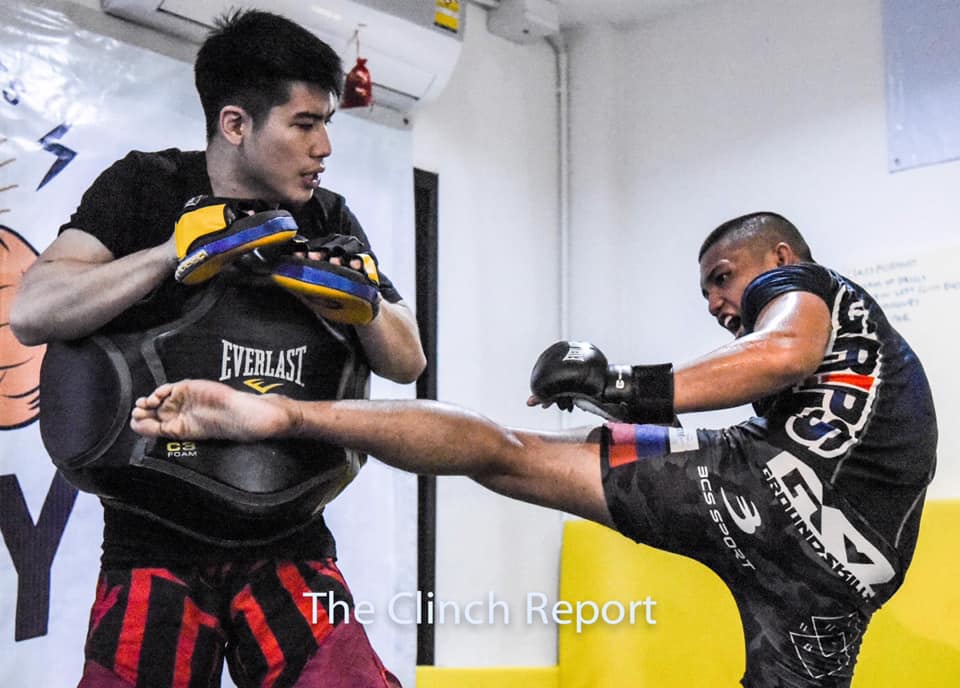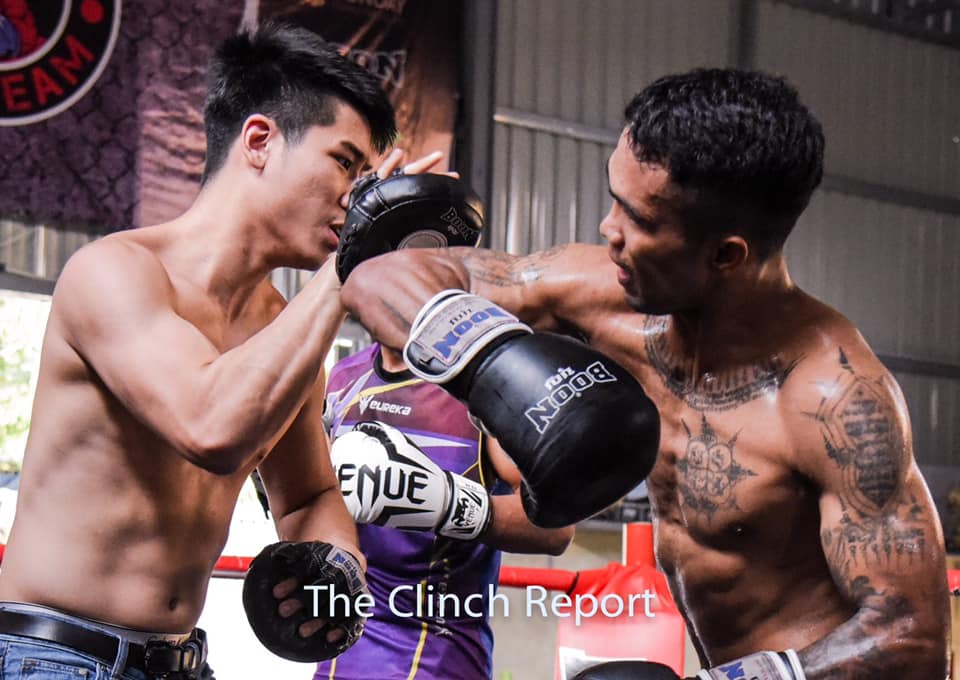 ——-#Warriors.Asia——–
Next stop….Fuzou China. This is where Filipino combat athlete Alcer Lozada spends his week long break celebrating CNY.
The last time I met him was when he compete in Muaythai D1FC in Kota Kinabalu 4 years ago. After that fight Alcer has been busy focusing on training and teaching Brazilian Jiu Jitsu in Malaysia and the Philippines. He competed in Turkmenistan in the Asian Kickboxing Championship. Following that he returned to Philipines and devoted his efforts into building Brazilian Jiu Jitsu in Northern Mindanao.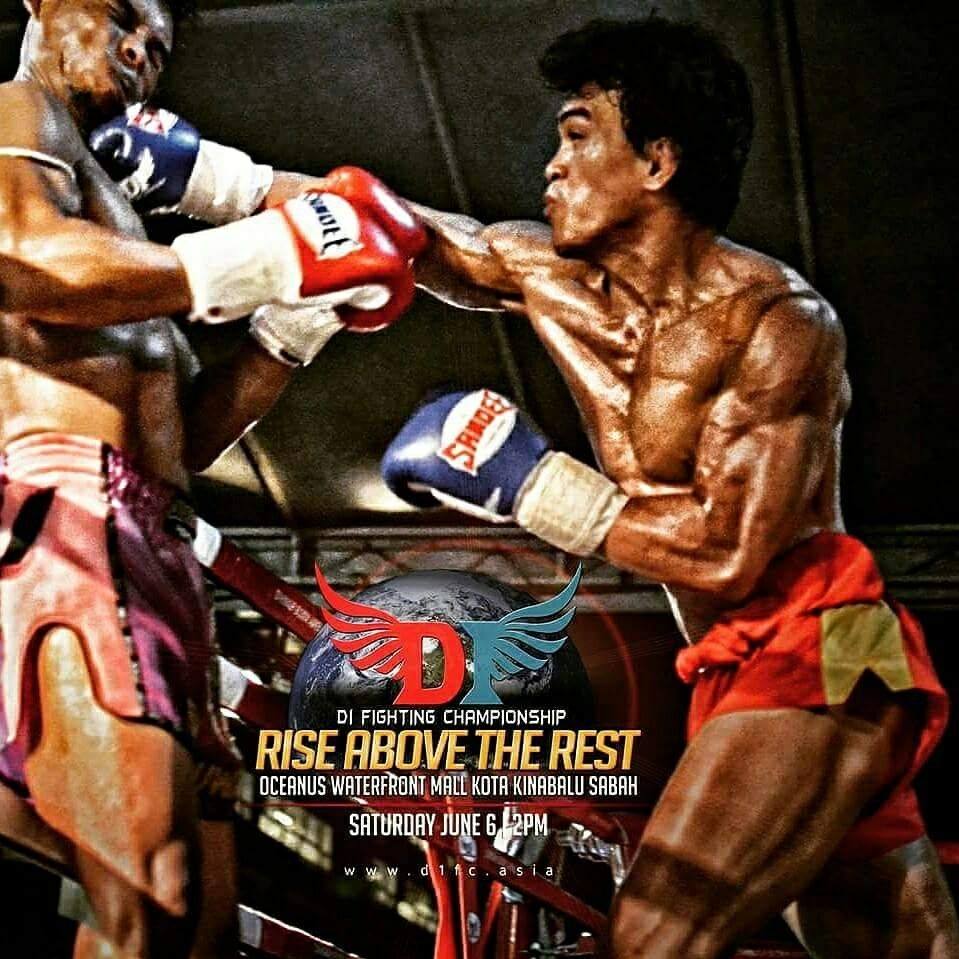 He visited many different gyms in the area to grow BJJ and because of it he was able to unite the different teams that allowed him to stage the first ever ADCC (Abu Dhabi Combat Champsionhip) BJJ competition with about 150 participants with the help of his mentor and head Coach Stephen Kamphuis, the President of the Philippine Brazilian Jiu Jitsu Federation.
On top of that, they mounted several regional BJJ competitions such as the 1st Caraga BJJ Invitational and Malaybalay BJJ Invitational. They also helped launch the competitions in Tarlac and Cotabato.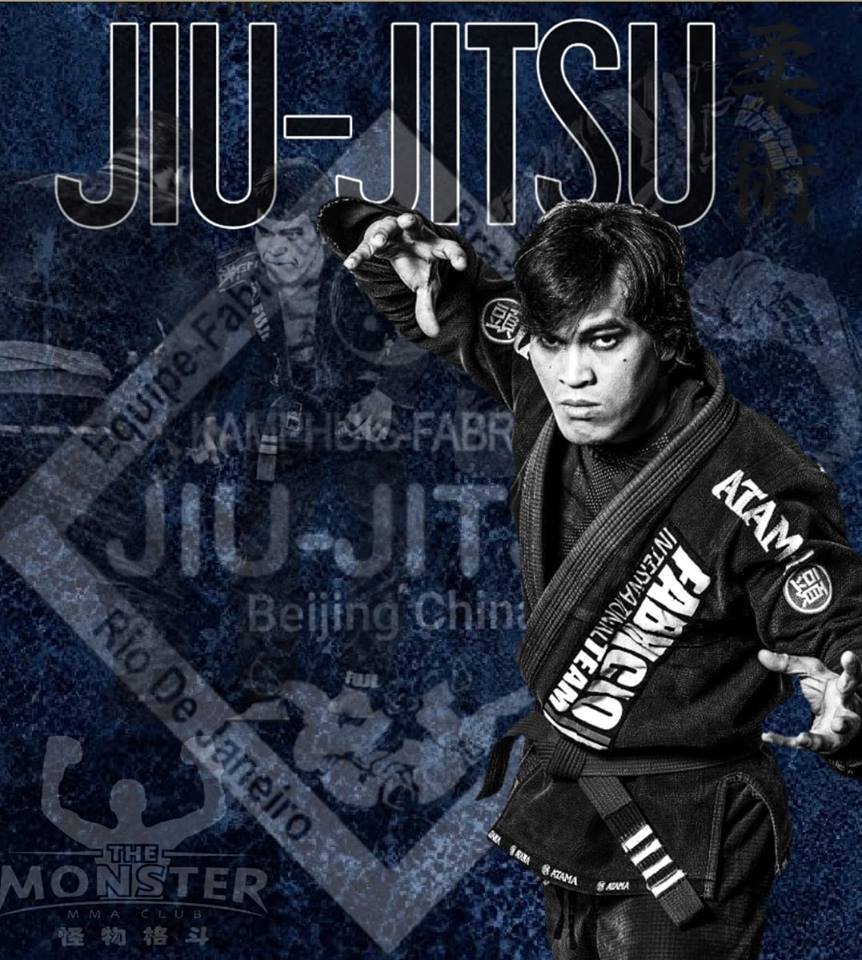 Alcer started out practicing the striking art of Karate when he was 7 and had his first taste of competition at the back of a truck. He then was formally enrolled in Taekwondo to get him off street fights. By 17, he already earn his Black Belt and became a Taekwondo head instructor.
" By that time, I had accomplished quite a lot winning in so many competitions in the local, regional and national levels which allowed me to obtain scholarships in various schools that helped me to finish my studies."
By 18, he switched to Shotokan, where I had my first taste in ground fighting which eventually led him to my first ever MMA fight and won it. To be a complete martial artist Alcer also cross trained in Boxing, Muay Thai, Judo and Arnis.
This last couple of years he began formal training in BJJ under Coach Stephen Kamphuis in KMA Fabricio. With dedication and focus, it has earned him his 4 stripes Brown Belt. He has the fair shares of wins and losses in MMA, but quite a good gold haul in BJJ in National competitions, Alcer currently is not actively competing but shifted his focus to teaching.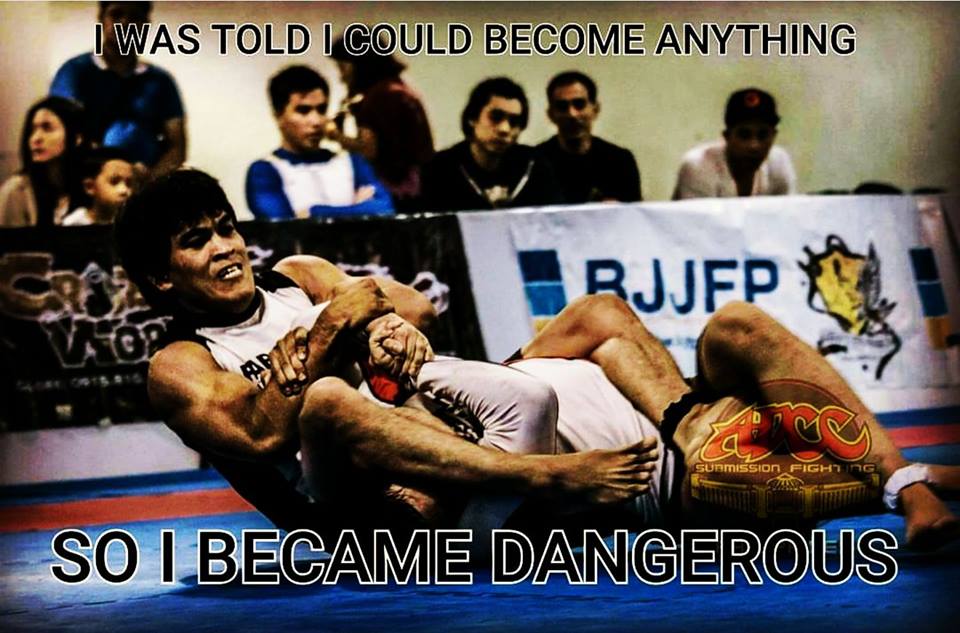 As for CNY , Alcer does celebrate the occasion as he has Chinese heritage from his father whom is half Chinese. This year he got invited by a friend to spend CNY in Fuzhou China.
"It's endless feasting during CNY here in Fuzhou, for CNY they must have round fruits to usher the good luck, good fortune and rice cakes. Basically in the Philippines we have our famous Lechon (roasted pig) as our usual main course. But since I am in China right now, we are having the local delicacies of the Fuzhou region."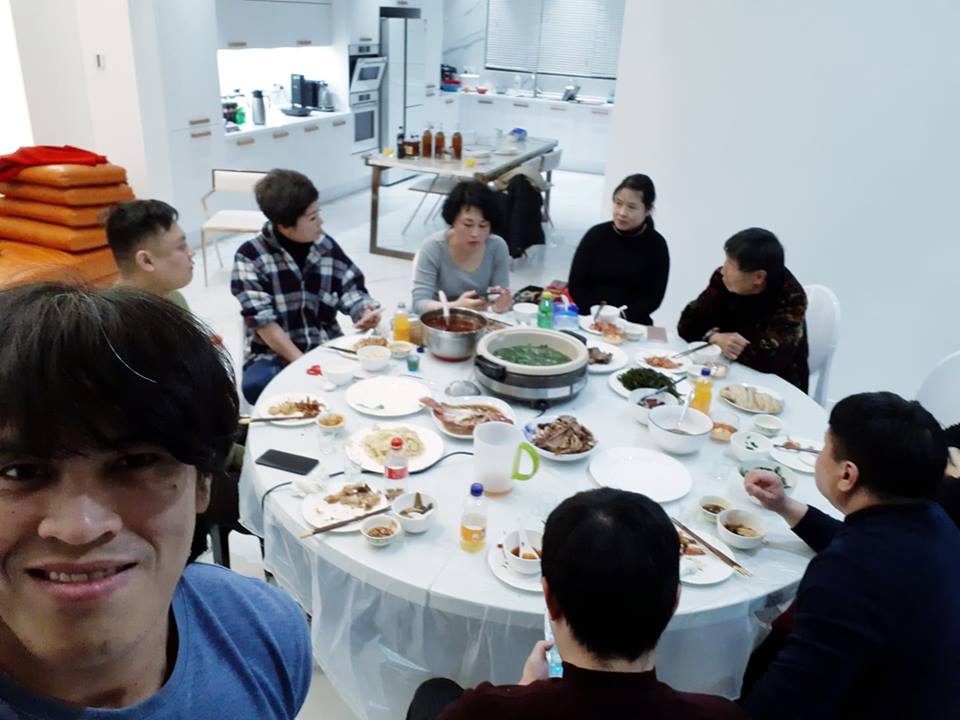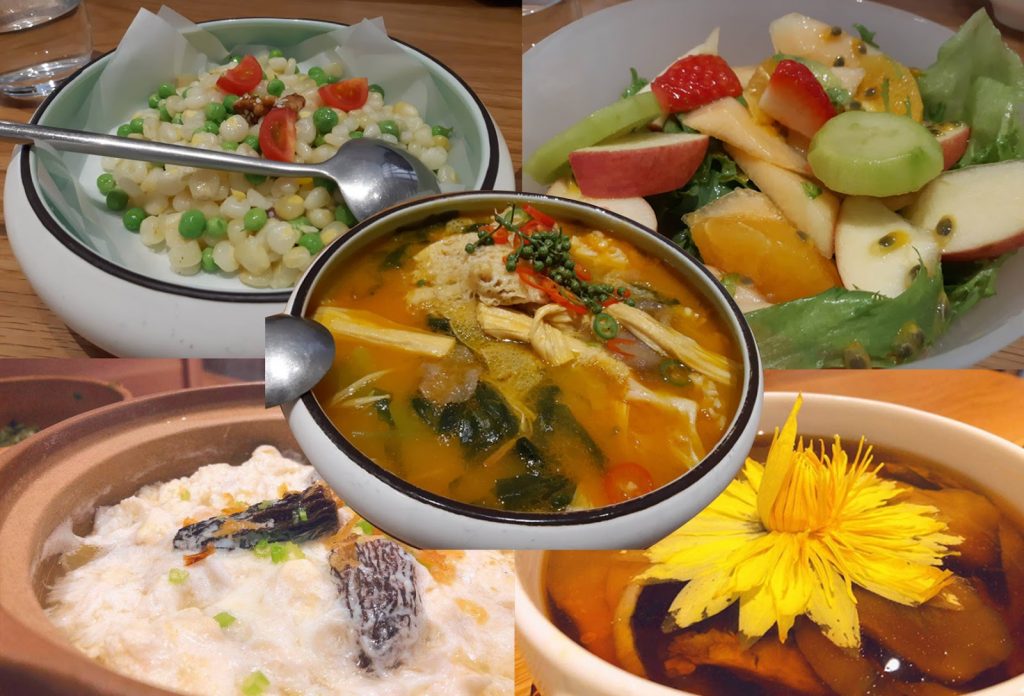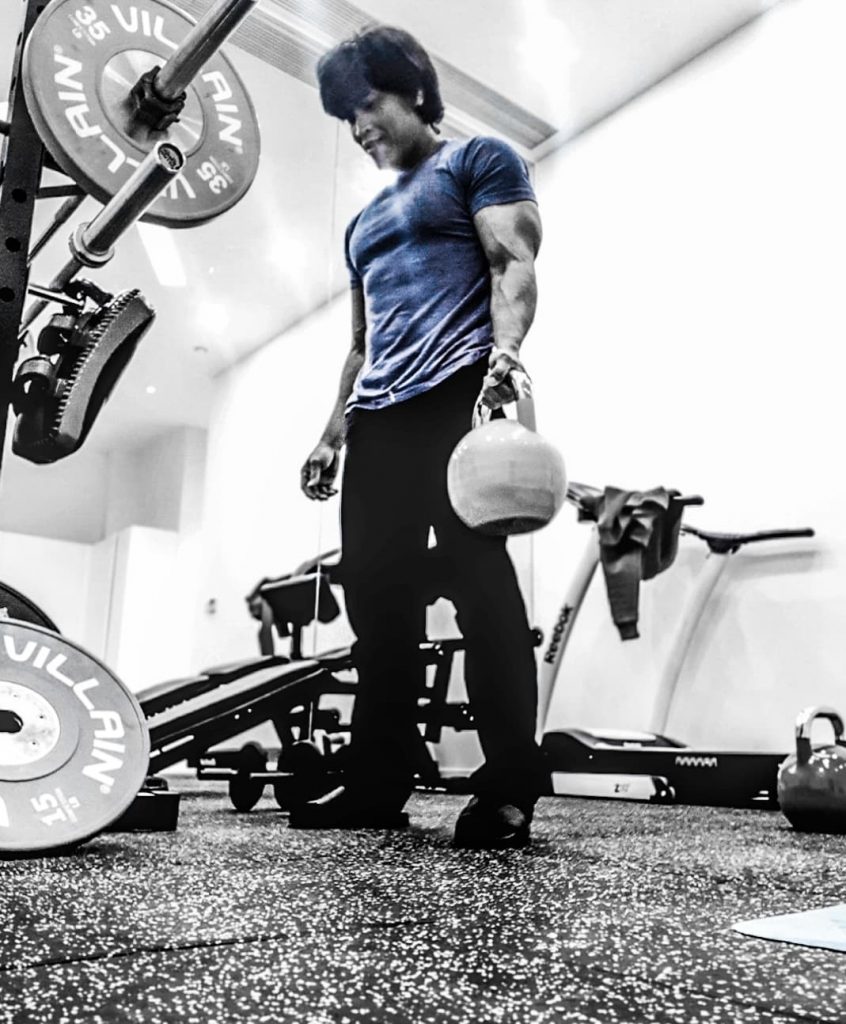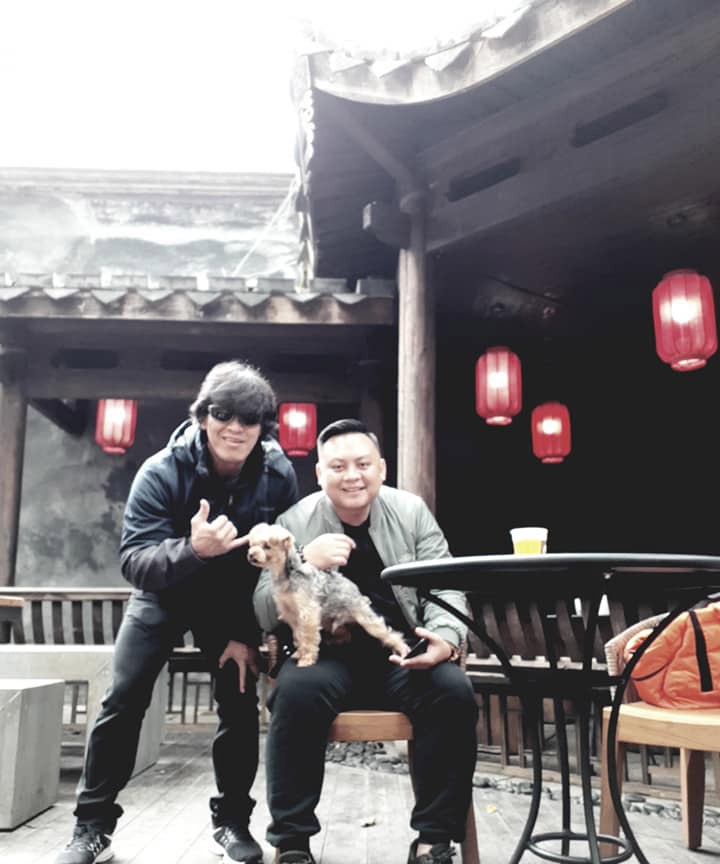 After the CNY break Alcer will return to Beijing's The Monster MMA Club to continue his work teaching BJJ.
"My aspiration for martial arts is to promote the art of Brazilian Jiu Jitsu. That has been my focus and passion in the last few years. It has brought me to so many places in the Philippines and then Malaysia and now it has brought me to Beijing China."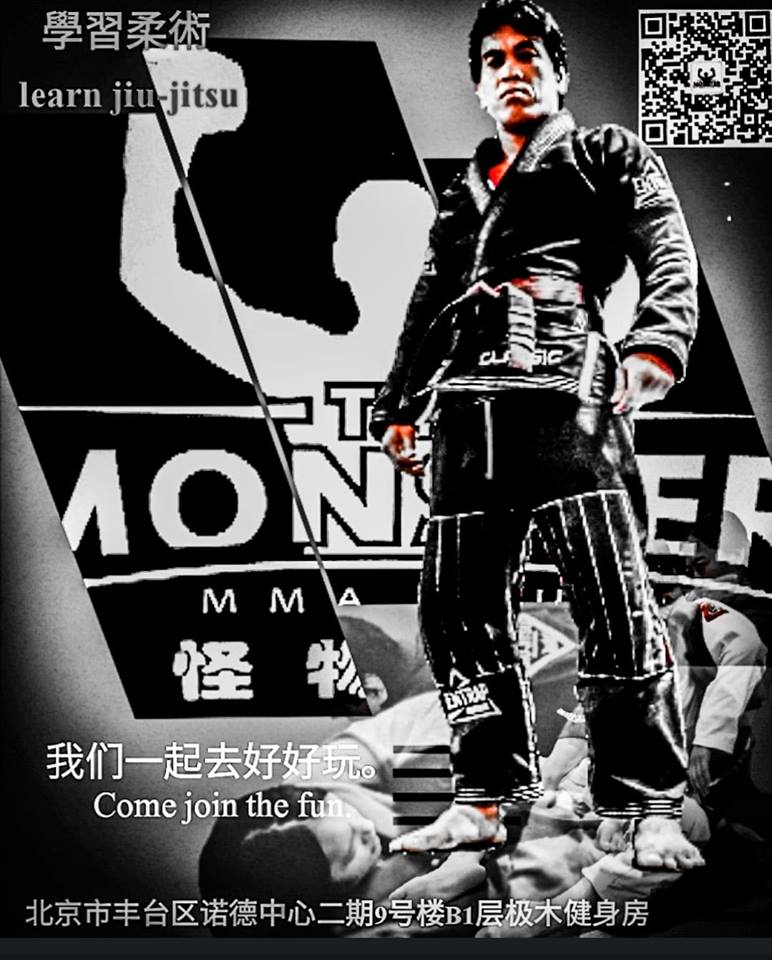 ———#Warriors.Asia———–
Last stop… Malaysia.  The home of Malaysian Invasion MMA (MIMMA) Season 5 Heavyweight Champion – Tsan Nieng Khai.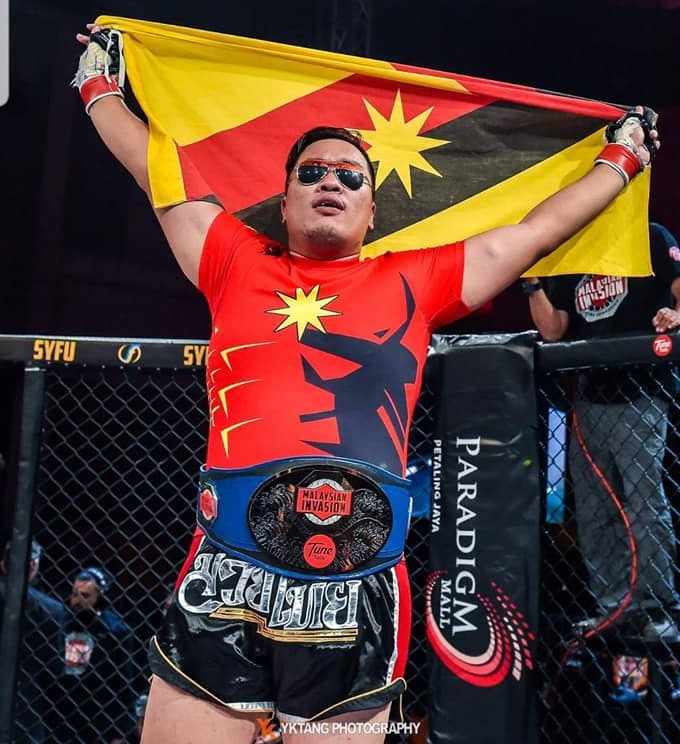 Tsan is a Malaysian Chinese living in Kuching, the capital of Sarawak state. Kuching is a bustling, diverse city of old colonial buildings and modern towers with a huge Chinese population. Hence CNY in Kuching is rather merry.
A large number of the Chinese in Kuching runs their own business and Tsan is one of them. He operates a thriving business of Cyber Cafes since 2009. Running a business didn't give him much time for himself and he pile on the pounds. In 2014, he realised that he got to get in shape as he experienced back pain and tiredness as he juggle between his business and caring for his young kid.
Which led him to pick up Muaythai. he fell in love with Muaythai and train regularly getting fit and growing in terms of striking skills. With a number of friends in Kuching from the early days of Gymbox where they trained, they became the core group of fighters that pioneered MMA in the state of Sarawak.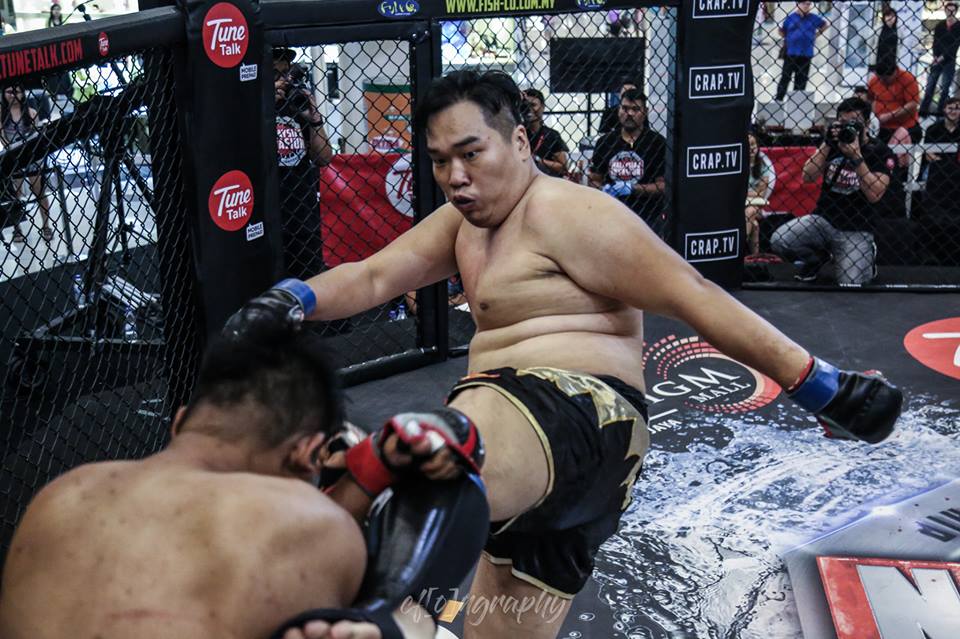 To test his skills, Tsan participated in MIMMA. Touted as the biggest amatuer MMA tournament in Asia. He went all the way to the semis in Season 3. Then progress further in Season 4 to the Grand Finals but lost to Darren Low. In Season 5, he came and fought in the new league format, undefeated in 4 fights and entered the Grand Finals and conquered Azreel Izzat to finally became MIMMA heavyweight Champion!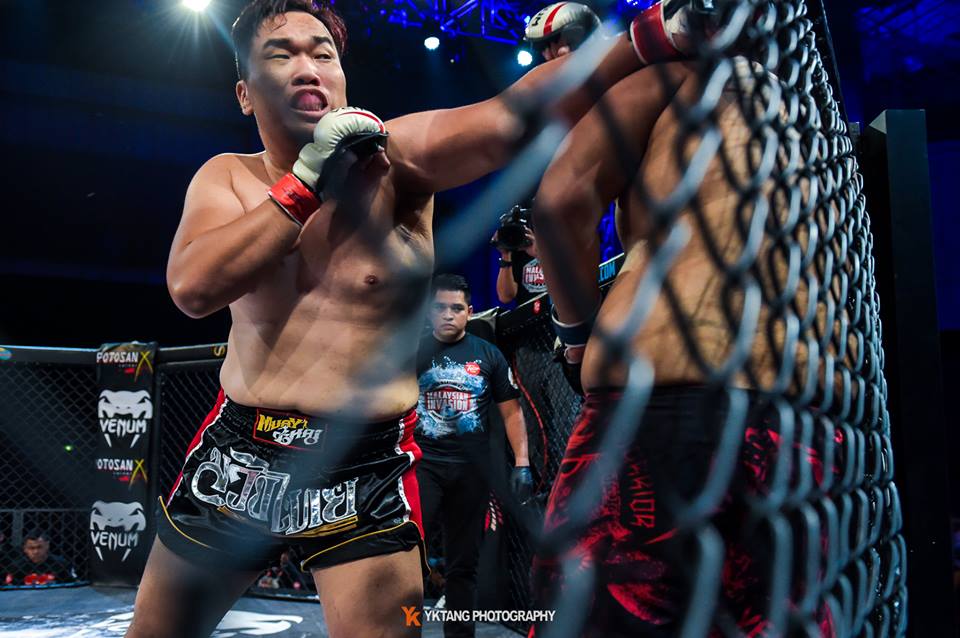 Along the time Tsan eventually expanded the store room of his Cyber Cafe into his personal training studio, which grew to become a gym – MAD Fight Club. (MAD FC), which is another business for him which he is very passionate about as it MAD FC keeps him fighting fit.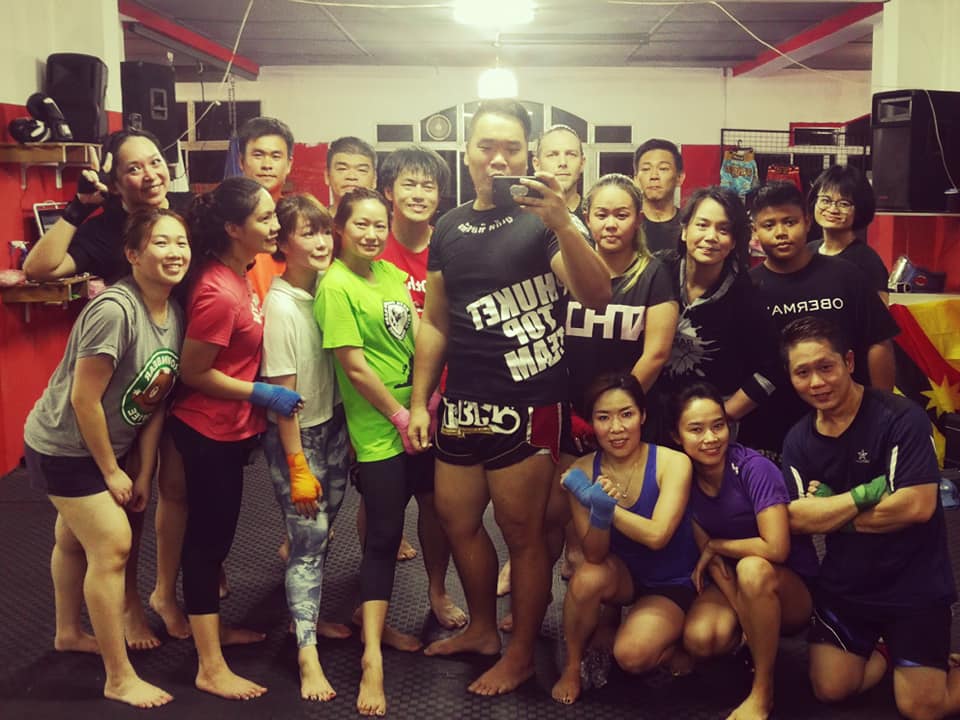 In Kuching the mood of CNY started weeks before the real day itself as people starts shopping for food, new cloths and decorative items.
" Usually traffic in Kuching are a breeze but  as always it starts to jam everyday a week before CNY due to people busy shopping. As this year our state government legalize selling of fire crackers, can hear a lot of people setting off fire crackers along this week.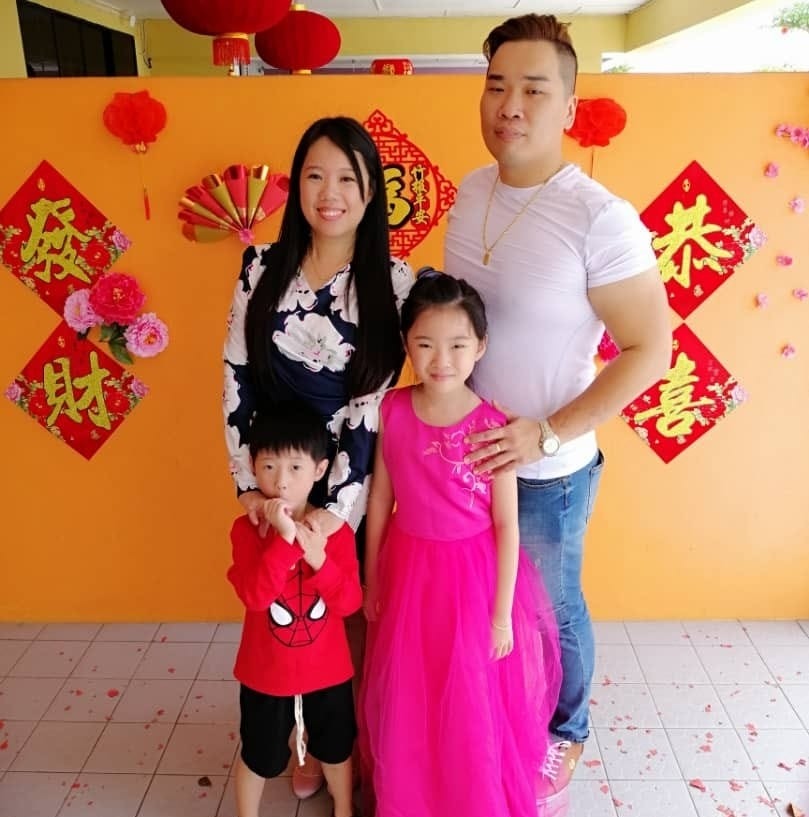 "As for me, I think I also contribute to the traffic jam like all Kuchingites hahaha, I buy my new clothes last minutes too, haha. I only managed to buy my sneakers after I finished with all the spring cleaning in my Cybercafé and my gym. I will also make sure I give my staffs ang paos (red packet) for good luck and fortune!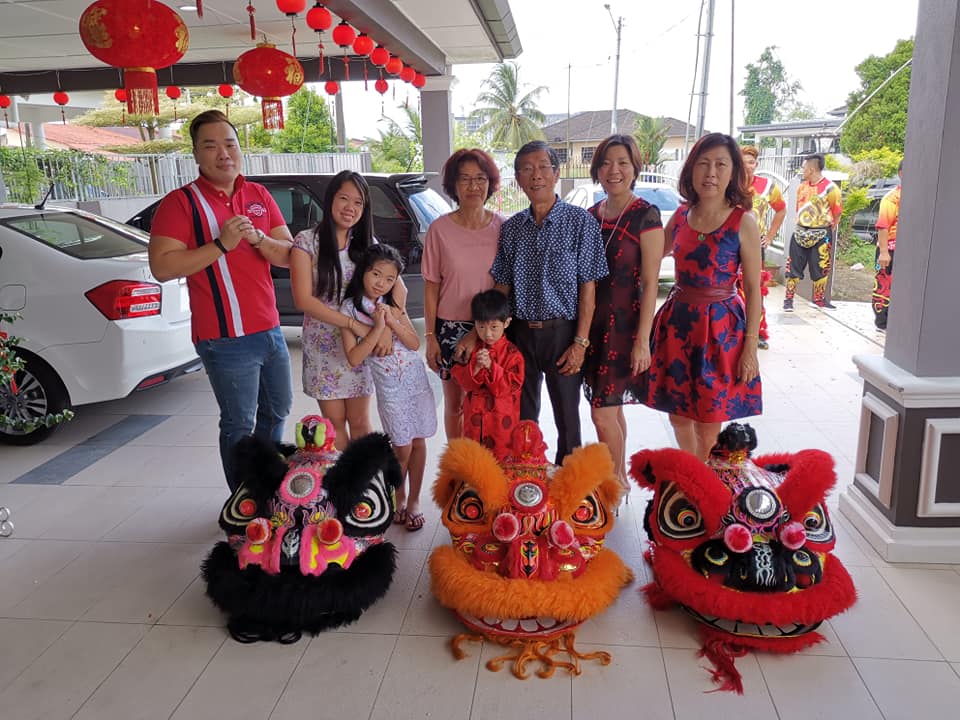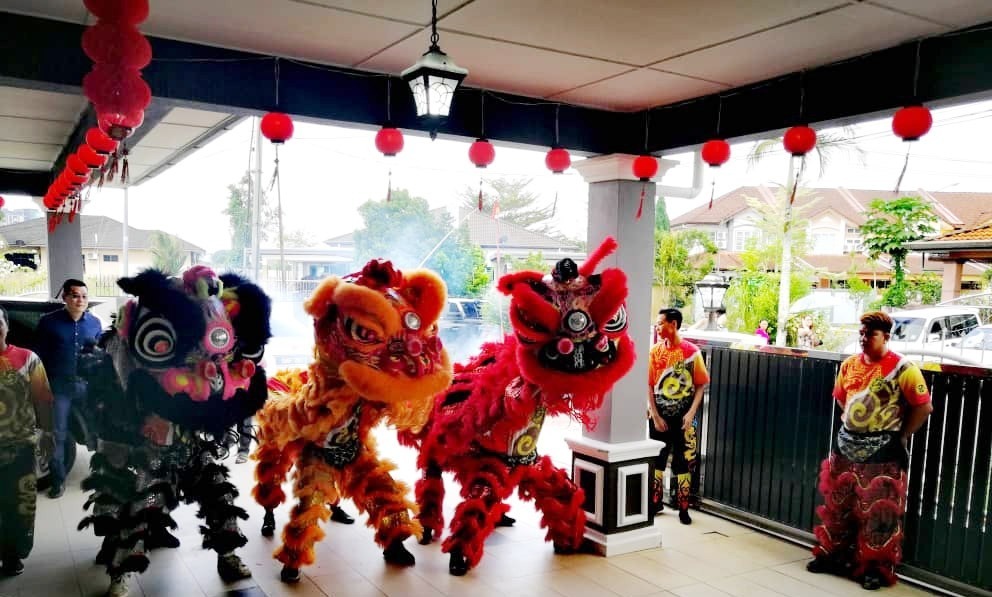 "As for activities…this year I invited lion dance to my home during the first day of CNY for the young ones to watch and also to usher good furtune to our home. We do lots of visiting homes of families and friends, and plenty of gambling and not forgetting family dinners, and of course gambling again LOL! I got a lot of uncles and aunties, so we're packed until the 7th day of CNY for dinners LOL."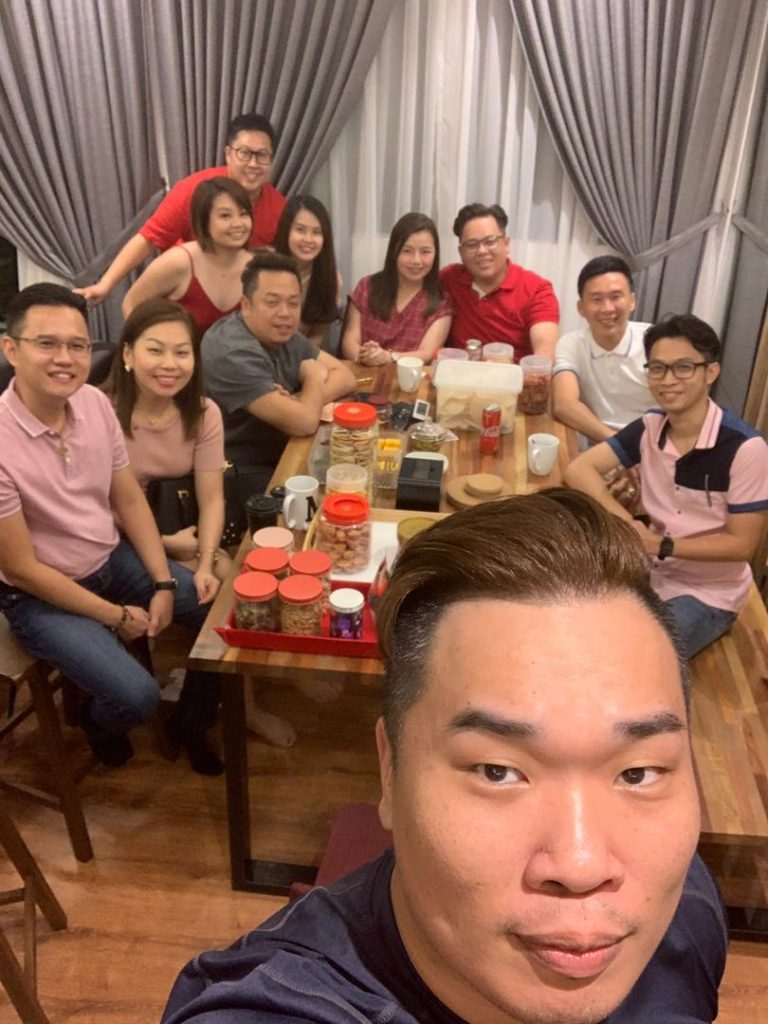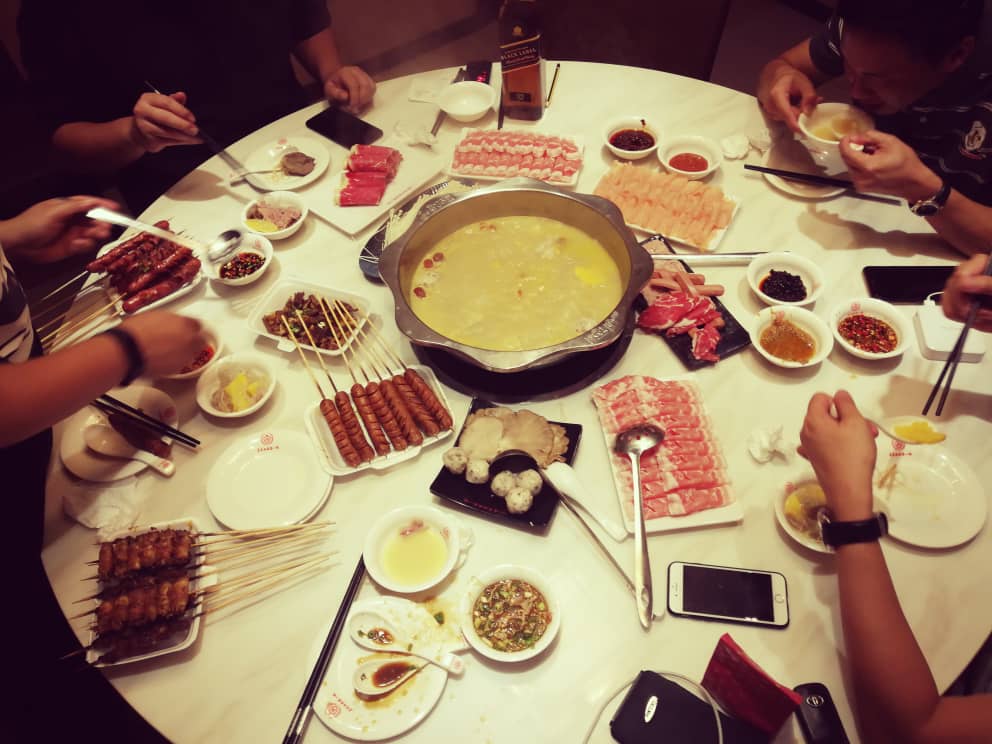 There's plenty of food during CNY and Tsan is not someone who shys away from a good feast, that's why he is a heavyweight. One of his favourite during the festivities is "Bak Kwa"(pork jerky),
"It's not CNY without 'Bak Kwa'!"
But Tsan will not go overboard as he is looking to maintain his weight around 100kg. He plans to be active in 2019 and have his sights on participating in Muaythai, Boxing and  Kickboxing competitions.
Business in MAD FC is also improving with  membership number growing. Hence he has extended his gym by taking over the lot next to it. He is also equipping his gym with more merchandise like gloves, handwraps, sand bags , shirts and soon more fighter gears such as shin pads, headgears , MMA sparring gloves.
Also in his plans is to organised a fight competition this year in his newly renovated MAD FC.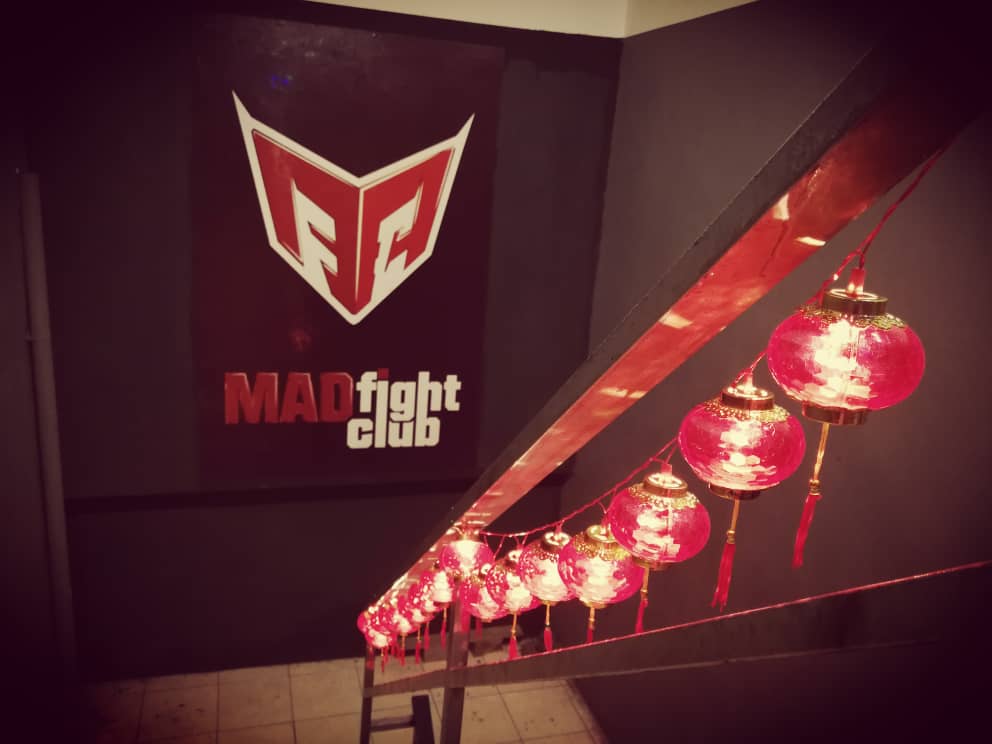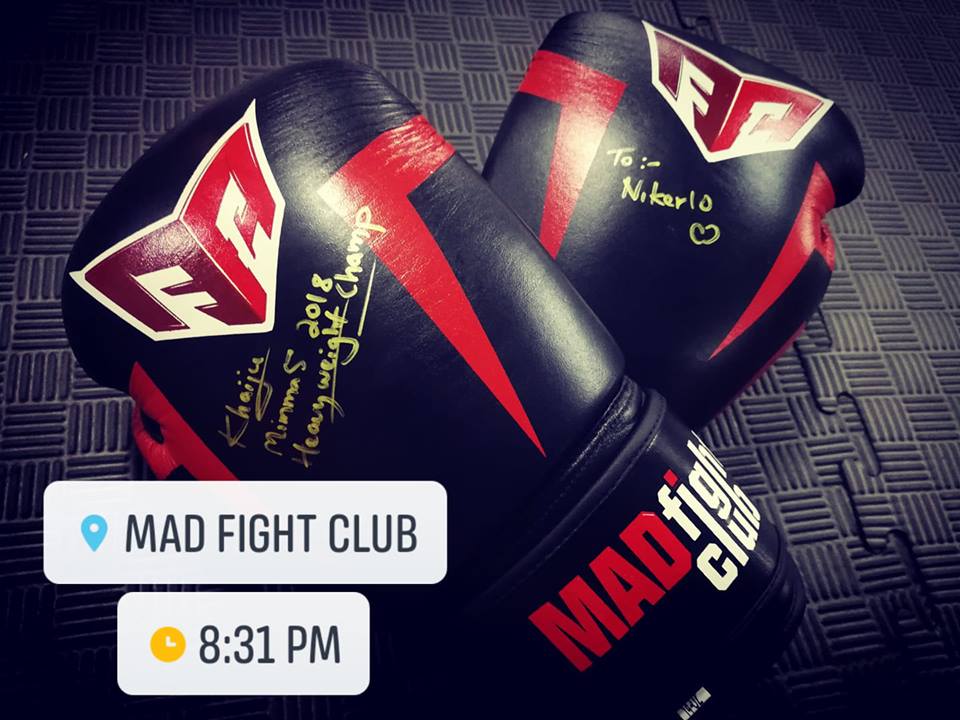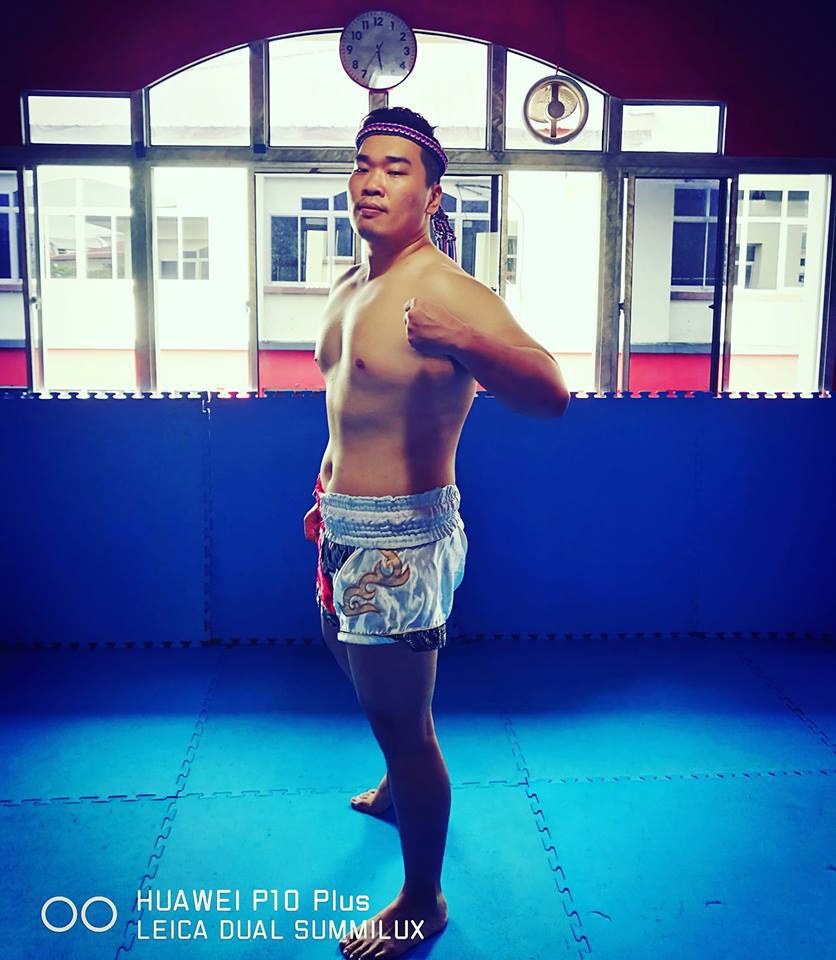 ——–#Warriors.Asia———– 
Warriors.Asia  wishes everyone a prosperous Chinese New Year. May this year brings you all health, joy and plenty of warrior spirit!