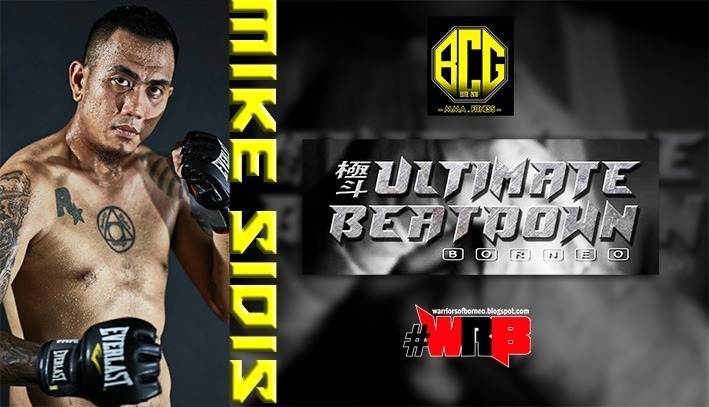 The small island of Labuan is off the west coast of Sabah. It has beautiful beaches and is an International Offshore Financial Center. It is also well known for having cheap booze and cigarettes due to it's tax free status.
This is also home to Mike Sidis, the 1st MMA pro athlete from Labuan. Mike will debut in his first pro fight in Ultimate Beatdown Borneo on 12 May 2018 at ITCC. Mike will be feature in the main fight of the night vs American Ryan Feltner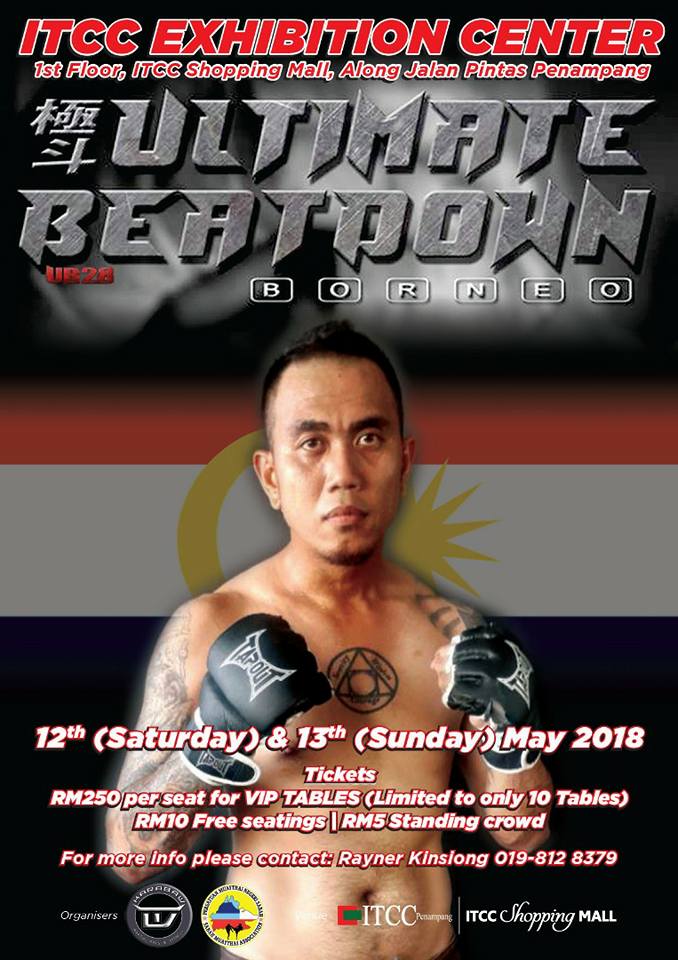 ———–#WRB————–
Going into this fight Mike has a 3-1-0 amateur MMA record and a 3-0 amateur Kickboxing record. Mike did not expect to turn pro. He just love to compete. To him fighting is a personal thing. It motivates him to improve his skills, his mental preparations and force him to watch his diet. It doesn't matters who the opponent is, the one that matters is himself.
Working in the oil & gas industry in Labuan, his job deals with handling industrial chemicals. It's a job that does not have fix working hours or days. It requires him to be on call for any work that requires him to travel offshore, either working on an oil platform or boat for days or weeks.
This obviously does not give him the luxury of consistent training. Even though it's a challenge, Mike does not mind. He says that his irregular working schedule forces him to really focus on his training when he is able to hit the gym. It becomes a quality over quantity matters. He will pay attention to drill techniques properly and learn as much as possible from his coach Alvin Chong.
Mike trains at Borneo Combat Gym Labuan (BCG), founded by Alvin. If not offshore, Mike would wake up around 4am, he will pack his cloths ( working and workouts )
" If you see my car, the amount of cloths I have others will think that I am in the business of selling cloths. "


He needs all these clothings as by 6.30am he will reach town and will do his morning run. Around 7am he hit the gym for pad work, sparring and BJJ roll. Then he change to work cloths and works starts around 8am till 4.30pm. Then it's back to BCG again for another session of workout. By the time he finish & get home, it's usually 7 or 8pm .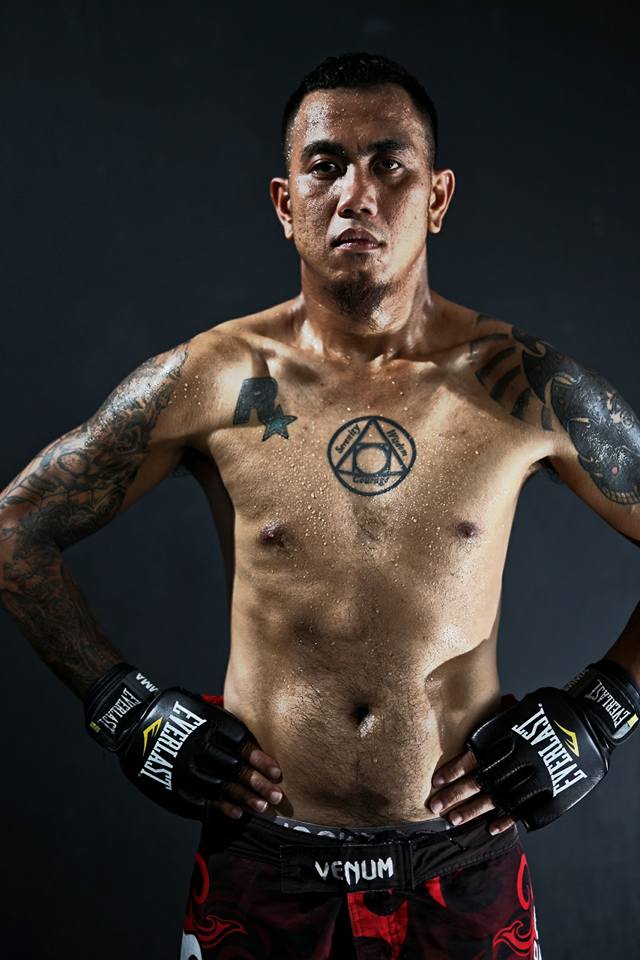 It wasn't always like this for Mike. He used to weigh around 110kg, a very heavy smoker and drinker. That was 3 years ago.
Mike first experience in martial arts was when he was in high school in SM.St Anthony Labuan, he took up karate class, but he didn't excel.
" I remember entering my first and only Karate tournament, I suck at it, only won 1st round."
For tertiary education he came to Kota Kinabalu to attend PTPL College. After that he got the job in Labuan and was occupied with work. Working out was far from his mind. In mid 2000, there was a combat sports event in Labuan call Ultimate Warrior. He watched as he brother fought and reach the final. It moved him to consider the sports.
He started training with Alvin, but it didn't last as he got suck into the lifestyle of oil & gas worker. After work usually they hit the local pubs and clubs. As Labuan is a tax haven for alcohol & cigarettes, plus the good income from work, they would party away till late night.
"I used to smoke around 3-4 packs a day, and the drinking session is like no tomorrow, …although I still manage to wake up for work the next morning,…I don't know how, hahaha"
This unhealthy lifestyle soon took a toll on him. His health deteriorate. Then in 2014, without thinking through properly he quit his job in short notice. He was directionless and emotionally very down.
Thankfully his close friend David Wong decides to get him to start exercising together. Together they started to jog and doing light work out. As Mike began to lose weigh and gets healthier, this motivates him to take it a level higher.
He heard that Alvin is moving his BCG gym to a bigger and better place. As the new BCG was being set up, Mike remember he constantly bug Alvin on when will the gym be ready as he was very eager to began training there.
The new BCG opened at the 5th floor of Labuan Times Square in October 2015( read the story here ).  Mike began to have proper training with good facilities and good coaching from Alvin. He also started BJJ under coach Nazrul.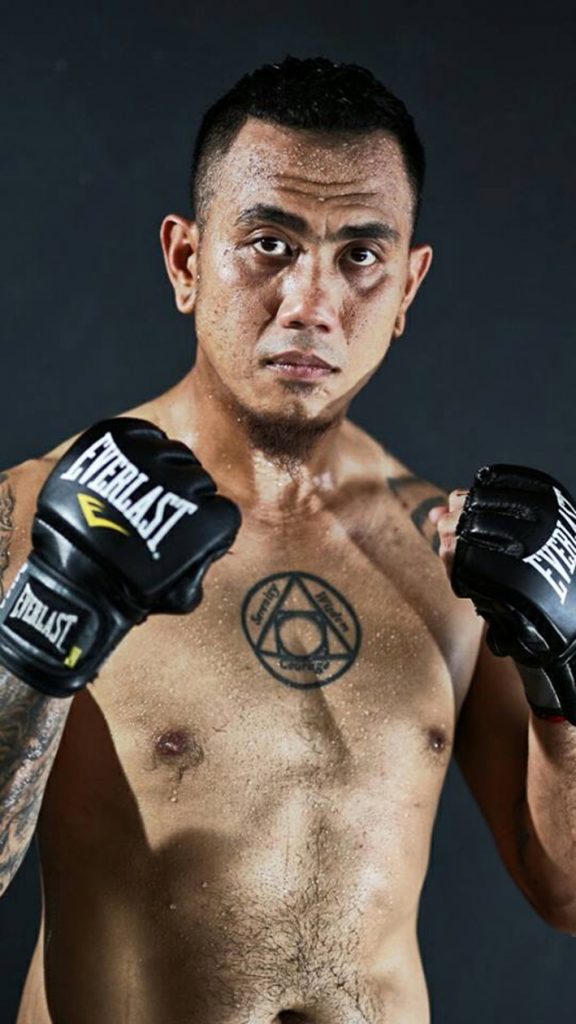 As his skills and fitness improved, he decided to up it another level by committing to a fight. It was in Borneo Amateur Challenge (BAC) 1  that he took his 1st MMA fight. Initially signed up for Kickboxing at 85kg, but couldn't find an opponent for him. 1 week before event, coach Alvin asked him to switch to MMA at 75kg. At first Mike was reluctant. But Alvin managed to convince him and he followed Alvin's advice in cutting weigh and manage to make weigh.
It was a tough but valuable experience for him. He learn to know about his body better. It taught him about focus and commitment and to act professionally even though it was a amateur fight. In that fight he fought Nathaniel Lakai from Warmonger Miri ( Nathniel is the current MIMMA Lightweight Champion). He lost the fight as Nathaniel's grappling was much better.
Mike has since added grappling and wrestling to his arsenal. But he still prefers to stand and bang.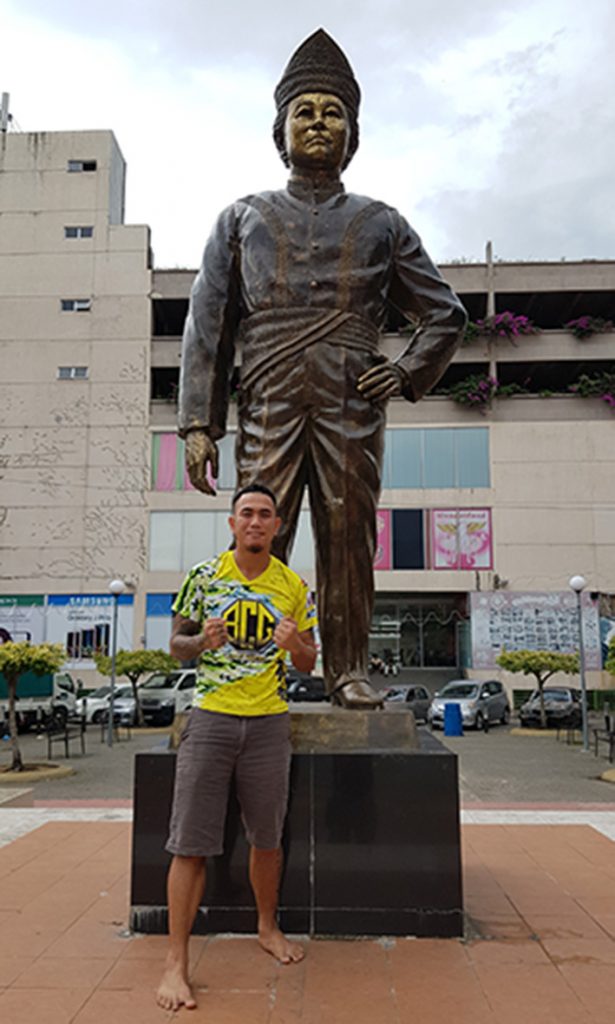 Mike standing in front of the statue of Datuk Peter Mojuntin, a local Kadazan statesman from his mother's home in Penampang
On taking this fight, due to his irregular working schedule, he almost pulled out but Alvin again convince him to persevere. Again applying the concept of quality over quantity he train whenever he can, sometimes doing shadowbox on the helipad of a oil platform. Mike also practices mental alchemy. It's a meditation method that helps him to mentally be calm and control his emotion
" One can never be fully prepared. There's always something you need to improve on, nothing is perfect, but I am ever ready to step into the cage.  This works for me, as I see this fight as a learning process.There's no pressure for me to win. I just wanna enjoy the fight and do my best on fight night."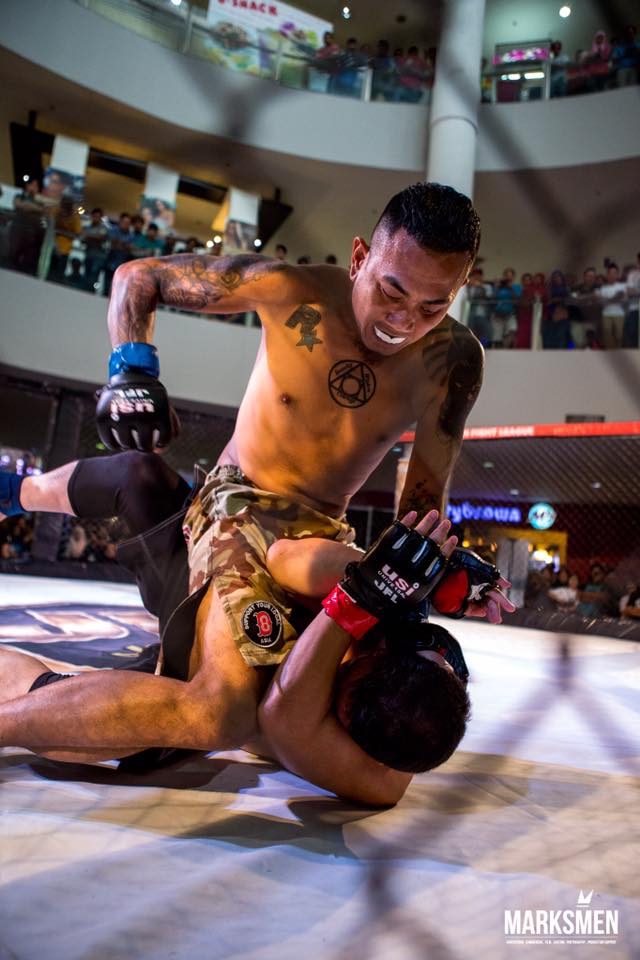 In his Jesselton Fight League 2 bout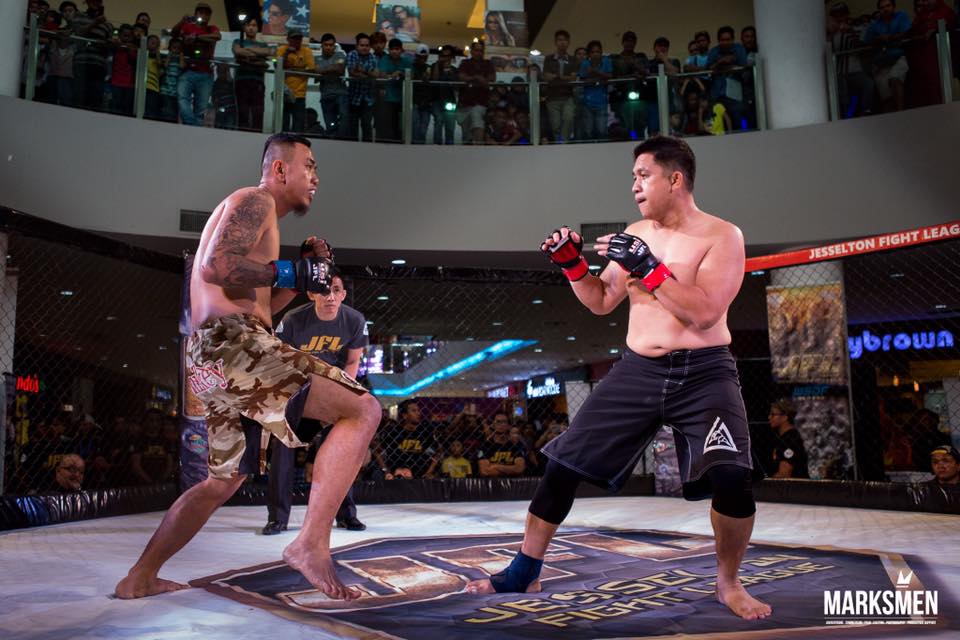 "After this fight, win or lose I will celebrate by having a glass of stout!"
It's going to be a classic match between a striker and a grappler. Come and support Mike as he steps into the Ultimate Beatdown Borneo cage to represent Labuan.
———-#WRB———-
Ultimate Beatdown
 is base in Johor Bahru. It is the most successful and the longest running MMA promotions in Malaysia. Founded by 
Melvin Yeoh
, former 
ONE Championship
 fighter and widely considered as the pioneer of MMA in Malaysia. It started off as an MMA only promotions, but has these pass few events evolved to a multi style promotions which include cage boxing and Kickboxing. There was even a cage grappling super fight in pass event.
This Saturday event is the first time UB venture out of Johor. Working together with Team Karabaw lead by Rayner Kinsiong, this special edition will be located at 1st floor, convention center of the new high-tech mall – ITCC in Penampang
Come and experience the new Ultimate Beatdown Borneo edition this Saturday 12 May. UBB will feature 14 bouts of Amateur Cage Kickboxing. 10 bouts of Cage Boxing. 10 Amateur MMA . It promise to be a night full of actions as many season fighters from Sabah, Brunei, Sarawak, Japan and from India will showcase their skills and showmanship.
Fights starts at 1pm to 6pm. 6pm onwards is MMA bouts.
Tickets are still available at only RM10 ( free seatings ) Please call 019-8128379