This year 2017, MIMMA is into its 5th season this year. Incorporating the element of water into its theme, let's understand why water is important in martial arts as we listen to Bruce Lee  ( click on the link below )
The amateur tournament attracted lots of attention from the curious crowd as it was held in mall. But many people who watched it does not understand or enjoy it when the fights goes to the ground.
The first Grand Finals was held in Stadium Negara where 3 pro cards was mixed into the 7 amateur title fights to create more media attention and attracting more martial arts fans to watch. The pioneering first batch of champions eventually became the idols of many fight fans across Malaysia.
Season 2 was a time where the concept was further expanded. Tryout tours in various cities in Malaysia was executed. Participants began to take tryout more seriously and came more prepared, but at this time, most are still either strong in just their stand up or grappling.
Season 2 Grand Finale was a dream for MMA fans as it featured raising star; Kai Kar France and Mark Striegl and not forgetting the main card where Matt Pellino's made his pro debut vs Will Chope – ex UFC vet.
This is also the season where we see the emergence of Agilan Thani as a formidable welterweight and Keannu Subba establishing himself as a fighter to watch., They are both now fighting as pro in ONE Championship.
In Season 3, MIMMA was already on every martial artist target as they train hard and equiped themselves with more skills to impress the judges in the tryouts. Fighters skills further improve and this can be seen in the tournament round as fights became more intense and close.
Season 3 was also a milestone for MIMMA as they expanded the category to Female and Foreign Pride. RTM became broadcast partner and aired the tournament regularly in RTM1. This enable MIMMA to reach out to more audience across Malaysia, Brunei and Singapore.
The theme used was electricity, as MIMMA aimed to electrify the audience with more quality fights by putting up a grander show. The Grand finals was held the day after ONE Championship in Oct at Stadium Putra. It was a packed venue and many tuned into RTM to catch the fights live.
No pro fights was on the cards as the fighters now are deemed good enough to put up a good show on their own for the audience. A publicity fight between two DJ from Hitz FM was organised to create fun, excitement and publicity. Feature fights was introduce before the title fights to whipped up the appetite of fight fans.
It was a grand night. We saw Muhd Aiman achieved his dream to became the featherweight champion after 3 years trying and absolute war in flyweight as Seah Zhang Yu defended his title against a very game opponent in Dhiaaul Amal.
With excellent  media coverage and  publicity plus high production quality, MIMMA has set a very high bench mark for other championship to follow.
When MIMMA 4 came in 2016, it has established itself as the pinnacle of amateur MMA tournament in this region. The successful format of tryouts in different states managed to rally supporters from various Malaysian states to come out to fully support their home town heroes.
The theme for 2016 was fire, as fighters uses their burning desire to excel and outdo them self, blazing the path to glory. Fighters came very well prepared and definately more well rounded as their coaches prepare them well to take the fights to whichever level.
MIMMA's grand finals went back to Stadium Negara and what a night it was as fight fans was entertained to the fullest with very high level of fights from all the finalist. Many records was made… Seah Zhang Yu from Penang and Sabahan Darren Low achieved greatness as they became 3 times champion in flyweight and heavyweight respectively.
And of course the fight that took everyone off their seats, Lightweight title fight between Jace Law and Hui Keng Fai, in my book I would say is The Fight of The Years ( in the 4 years of MIMMA ) .
So this year water is the theme. According to Jason Lo, the CEO of Tune Talk
Water is the theme chosen as water represent calm mind and the maturity of spirit of the fighters. It also signify the coming together of their techniques becoming more fluid and flexible, as they become more skillful.
This year also see a total revamp of the format. The changes starts at the tryouts, There will no longer be a grappling and striking test. Fighters will be judged based on their sparring session in the cage.
The sparring session is a total of 3 rounds and each round will last for 2 minutes.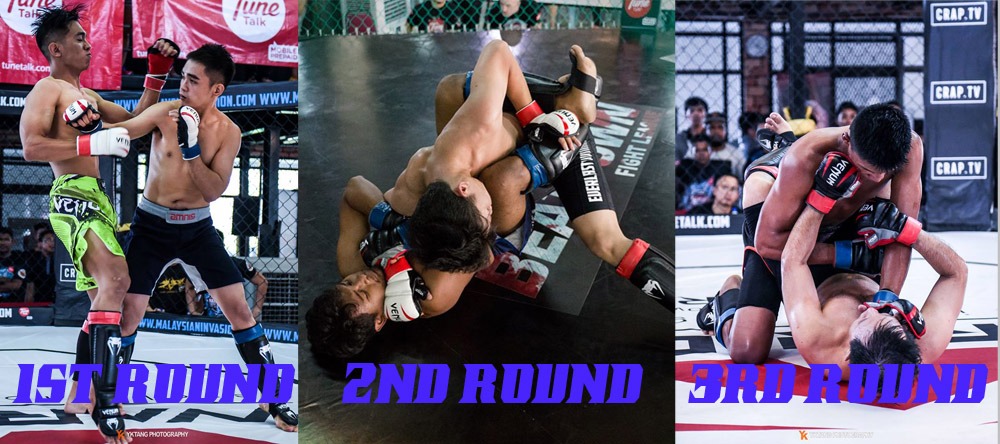 pix by YK TANG
From the tryouts, 7 fighters will be chosen for each weight category. These 7 will have to battle it out among each other in a league format. This will eliminate any complaints of fighters have lucky shot or mismatch of skills which happens in previous tournament format.
Pass champion will no longer be the defending champion as they are allowed to go into the league formats. This will ensure past champion have more fights.
Fighters will collect various amount of point base on how they win or lose. In each categories, only 4 fighters with the highest points will advance into the semi-finals.
This new league formats is created to ensure amateur fighters get as much exposure as possible. Parallel to IMMAF's standard where those who qualify to fight in IMMAF tournament will already have plenty of amateur fights.
Fighters need to commit to a longer period of fights which will last till year end and the grand finals will only be held in 2018. To ensure fighters to be fighting fit, they are encourage to fight at their walking weight and if they choose to cut weight, to only go down one weight class from their walking weight.
There's 3 more tryout to go, Kota Kinabalu 29-30 April, Kuching 6-7 May and final one in Kuala Lumpur 13-14 May.
Kota Kinabalu's venue will be held at Team Karabaw's mini stadium at 99 Market Place Kepayan.
Kuching's venue is yet to be confirmed. As for KL,  Paradigm Mall will continue to be home to MIMMA's tryout and the league fights.
Warriors of Borneo hopes to see more Sabahan and Sarawakian participating in the tryouts and get selected to fight in the league. Let's hope the legacy of  Hall of Famers such as Allen Solomon Chong, Adrian Tham, Darren Low, Joanna Yap and Jace Law will be continued by new generations of Borneo Warriors!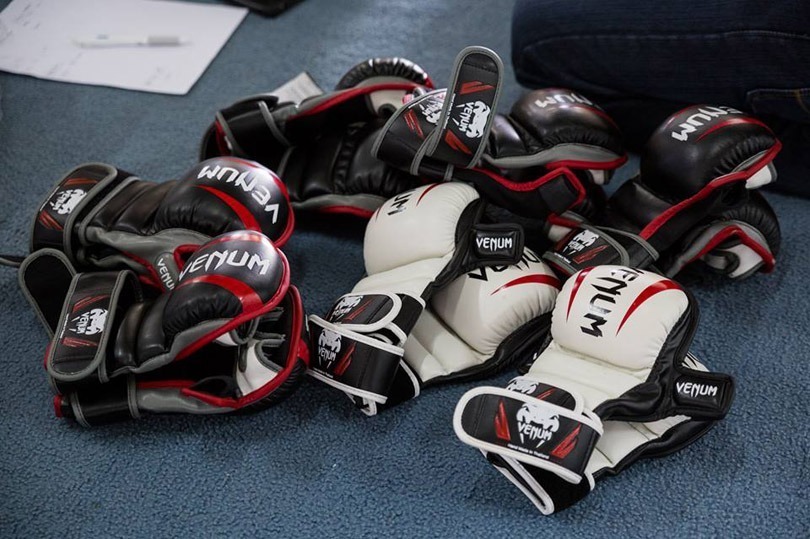 Official fight gear – VENUM , keeping fighters safe, unless you are on the receiving end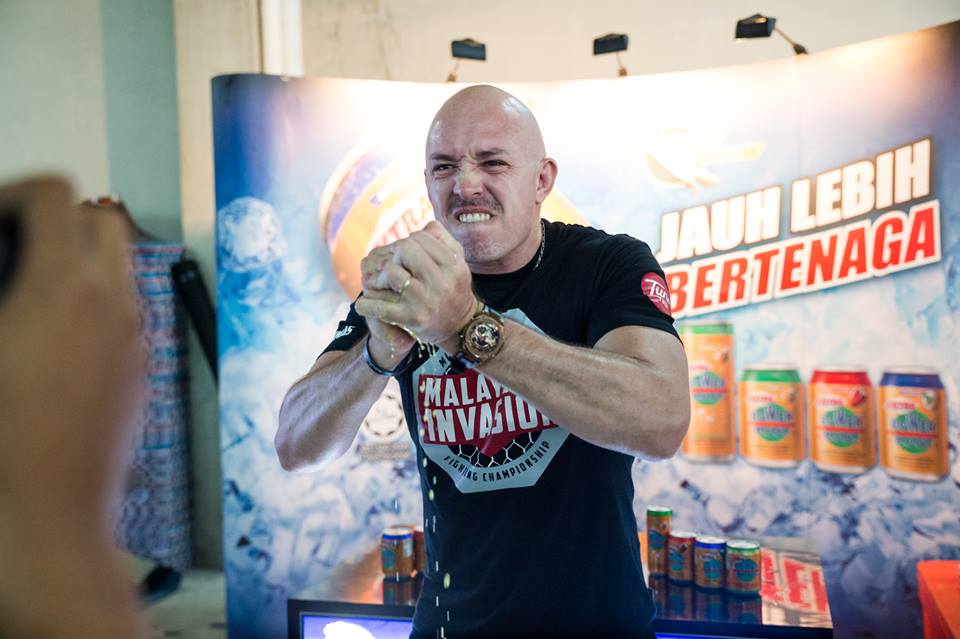 Energise with Power Root Extra like how head judge Olivier Coste demonstrate here