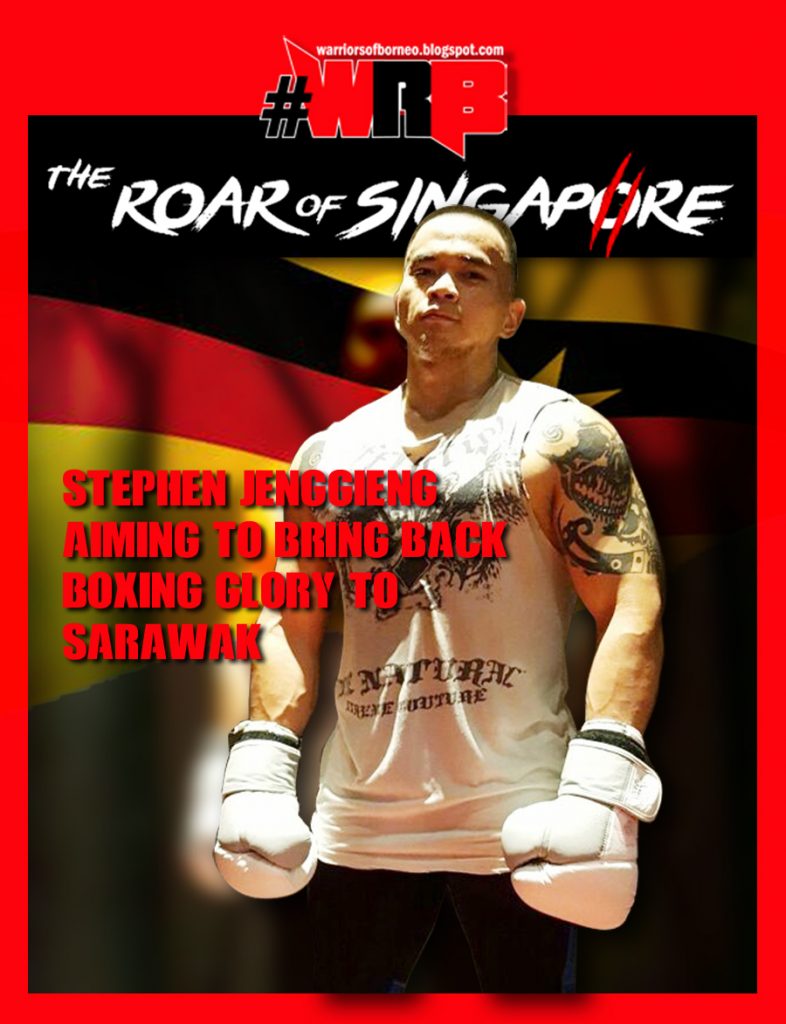 Singapore promotional-outfit Ringstar Management, lead by Scott O´Farrell, is in the business of making local boxing history, and at the same time steadily establishing itself as one of Asia's leading promoters. Tonight at the luxurious Resort World Sentosa, Ringstar will bring us The Roar of Singapore 2.
On the fight card we will see Borneon from Sarawak,
Stephen Onn Anak Jenggieng
doing battle with a tough opponent from New Zealand. On the line is the UBO Asia-Pacific Cruiserweight. Defending it is Ben Kelleher (3-0-2, 2 KOs) who won his title on The Roar Of Singapore I, last February 17.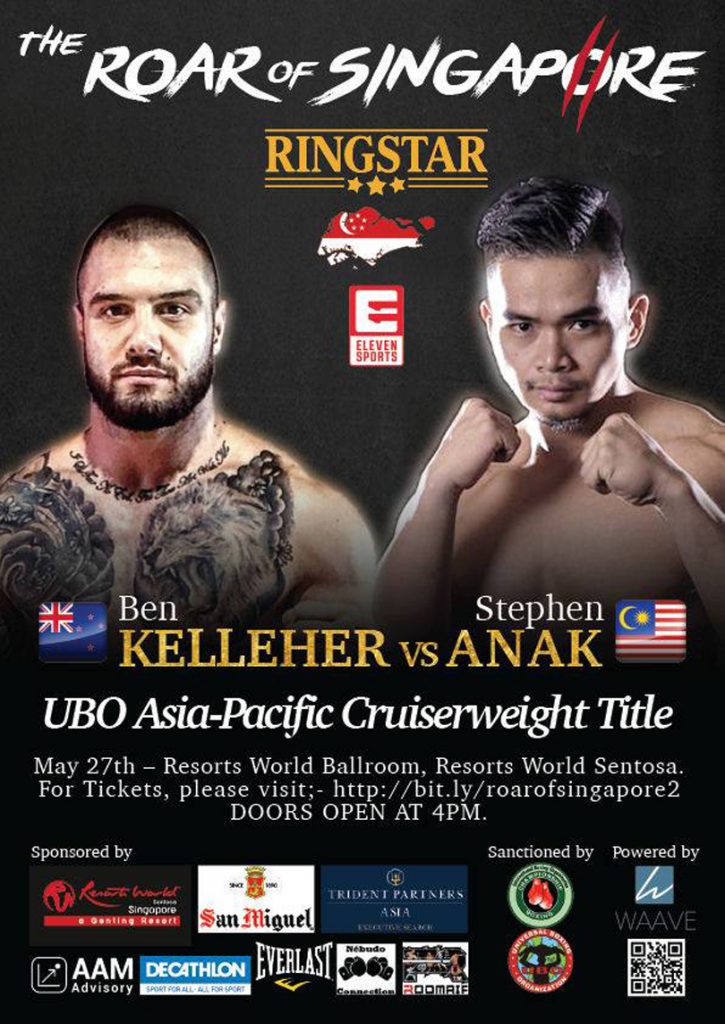 Stephen is among the newer generations of boxers coming out of Malaysia recently. An overweight boy when he was young, Stephen  picked up martial arts to loose weight and never looked back since. He was the first generation of MMA fighters to emerge from Sarawak.
Stephen made it all the way to
MIMMA 2
( Malaysian MMA amatuer tournament )
grand final in middleweight, losing to the defending champion Jing Yi. He then refocus his energy on boxing. Training mostly by himself and also help by coach Alexander Bajawa.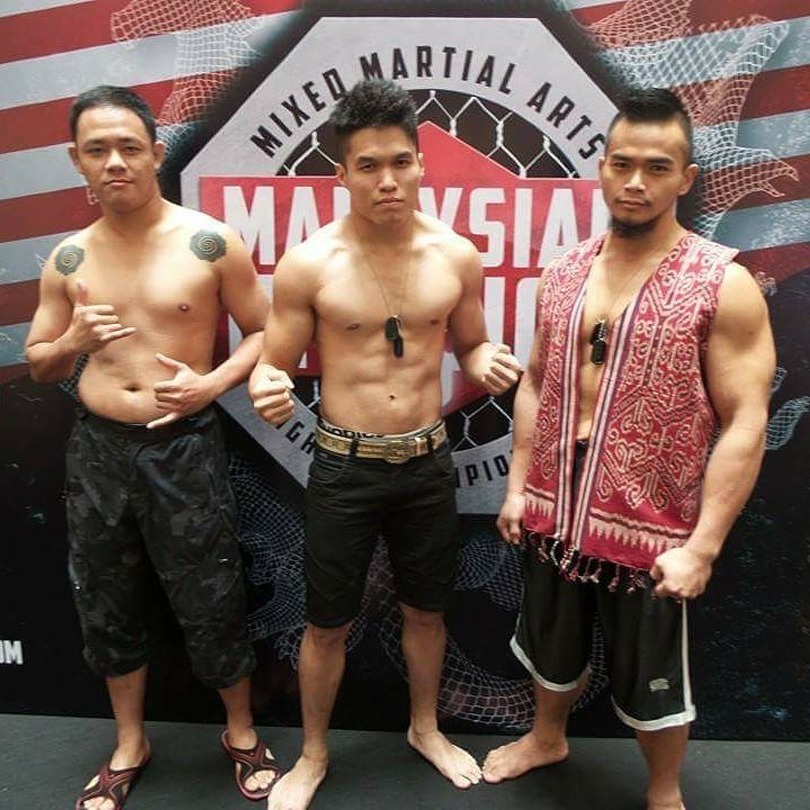 with his Sarawak team mates in MIMMA 2
Stephen has a deep desire to use his skills to represent his country Malaysia. Determined to go all out training and competing in boxing to achieve this. He won Malaysian Golden Gloves in 2015, Sabah's Mayor Cup in 2016 and Malaysia Cup qualifiers, but due to some misunderstanding between the state boxing association and him, his dream of representing Malaysia did not materialised.
As Malaysia is caught by the wave of MMA, lots of attention and sponsorship are given to MMA fighters and event. Boxing took a back seat. But Stephen  didn't give up, he continued training. and after much thoughts he decided to move up to ply his boxing skills in the pro circuit.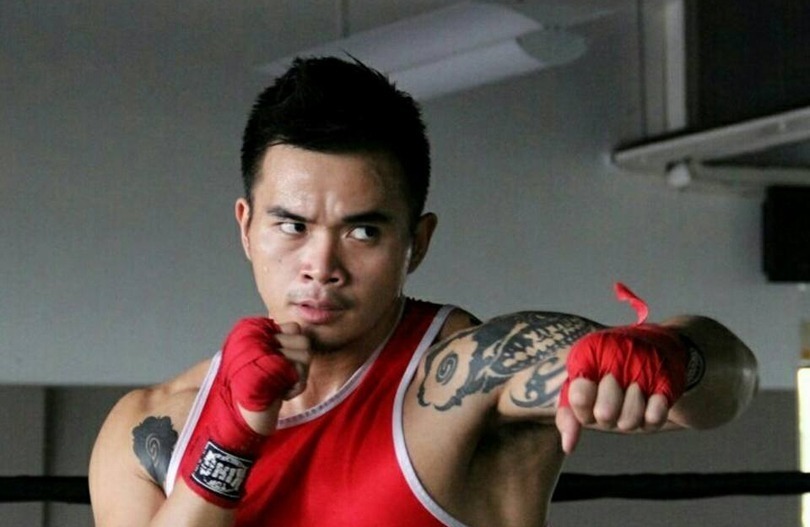 Stephen believe this will be the path for him to make Malaysia and Sarawak proud.
" I do this hoping to change the boxing scene in Sarawak. I want to make people interested again in boxing and be a part of the new generations of boxers. The last we Malaysian saw a boxing great was in the 90s, when Sarawakian soldier Sapok Biki brought fame to Malaysia when he won gold in the 1998 Commonwealth Games. We have to start moving forward and not look back to build boxing in Malaysia."
Stephen used to work as a personal trainer in Gymbox Kuching. Since turning pro, Stephen has fought twice. Both times in Singapore. Earning himself two win with 1 KO win. Representing
Vladimir Boxing
 in Kuala Lumpur,  Stephen was sent to Bali under Mirah Boxing Gym to prepare for tonight's fight.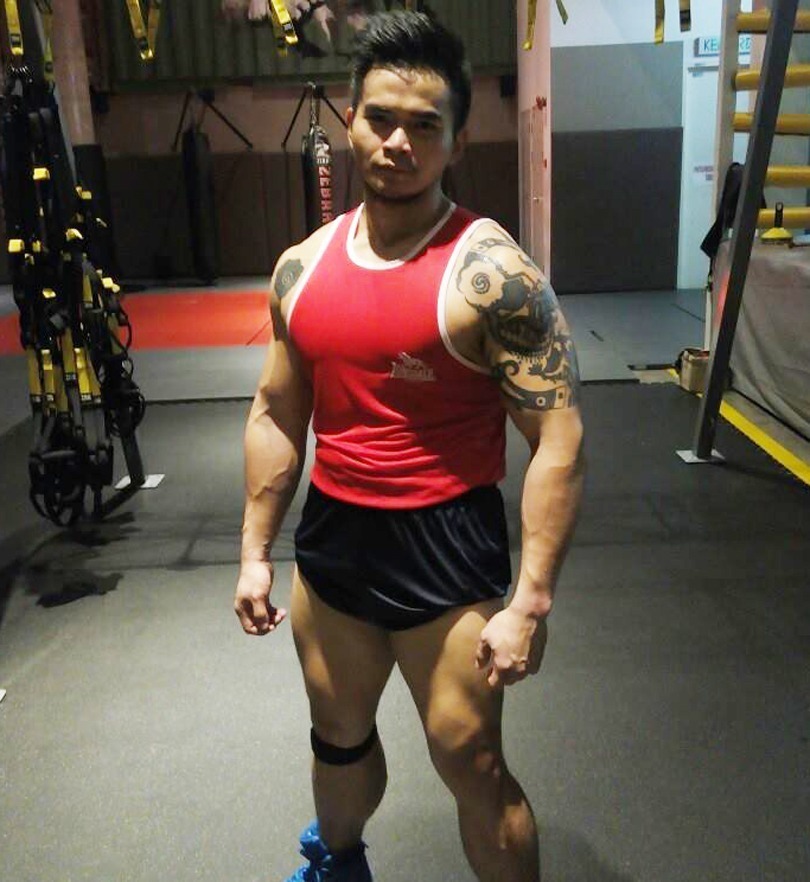 In Bali, Stephen get to train and spar with many skilled boxers from around the world. He met Roman a boxer from Latvia, whom according to Stephen is the tallest, fastest, biggest and hardest hitting sparring partner he ever met. Under coach Craig Christian, Stephen had a full 2 months fight camp and is fully ready to take on Ben Kelleher.
Their fight will be between two ex MMA fighter turned boxers. Ben has a very accomplished record in MMA, with a 21 fight record ( 11-10-0 ) fighting mostly in the Australian MMA scene. Ben is also Australian K1 Kickboxing champion and has worked with many trouble youth before as a youth justice officer in Australia.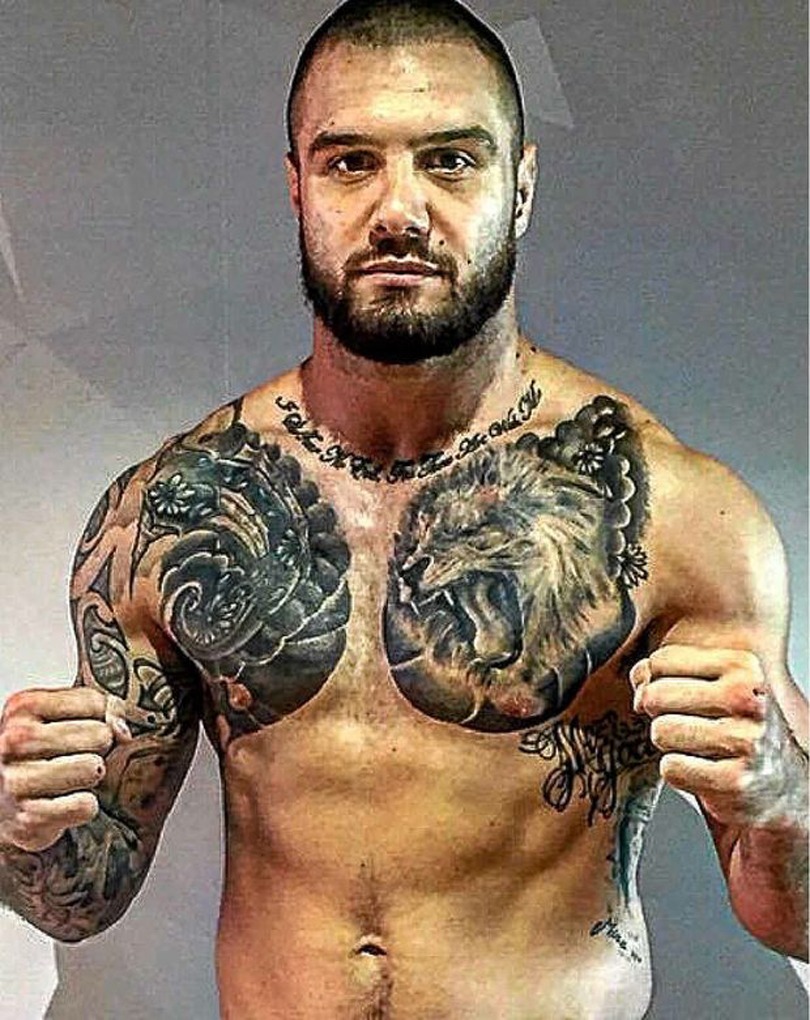 Ben Kelleher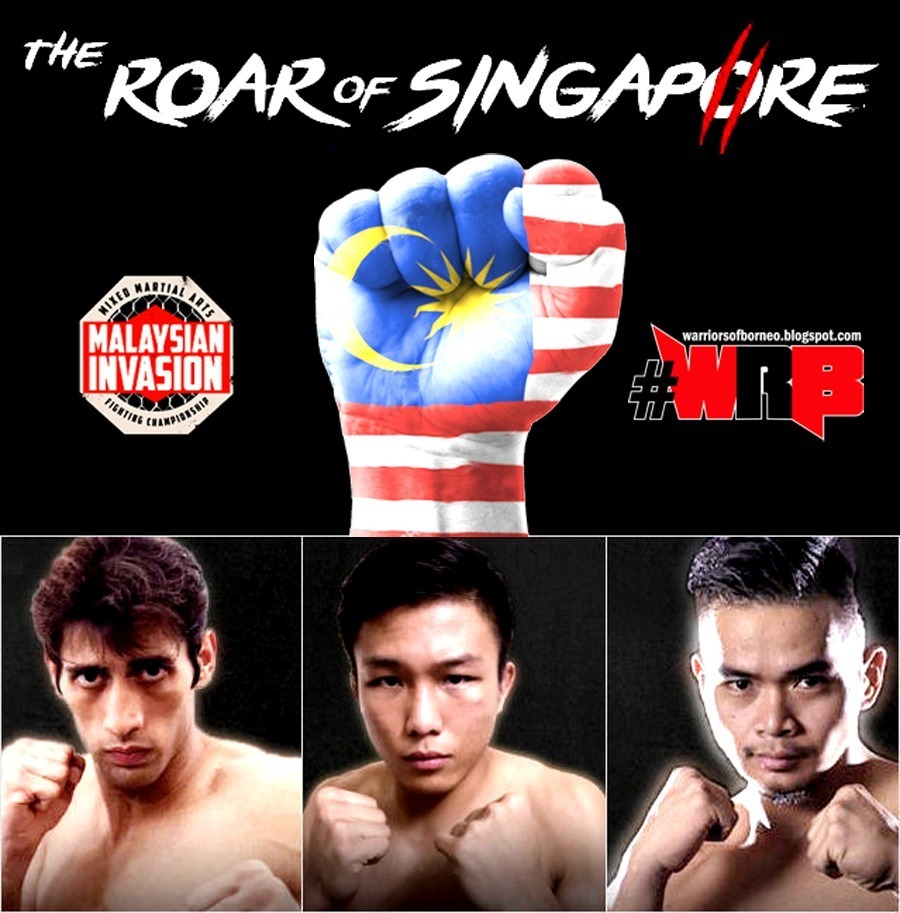 Hui Keng Fai is MIMMA 3 Lightweight champion. Winning it in last year epic fight that saw him slugging it out vs Jace Law.
Hui made his pro debut on The Roar Of Singapore I (February 17), and scored an impressive first round knockout. Now, in only his second fight, he will challenge for the vacant UBO Asia-Pacific Welterweight title against undefeated Indonesian Indra Anser (2-0).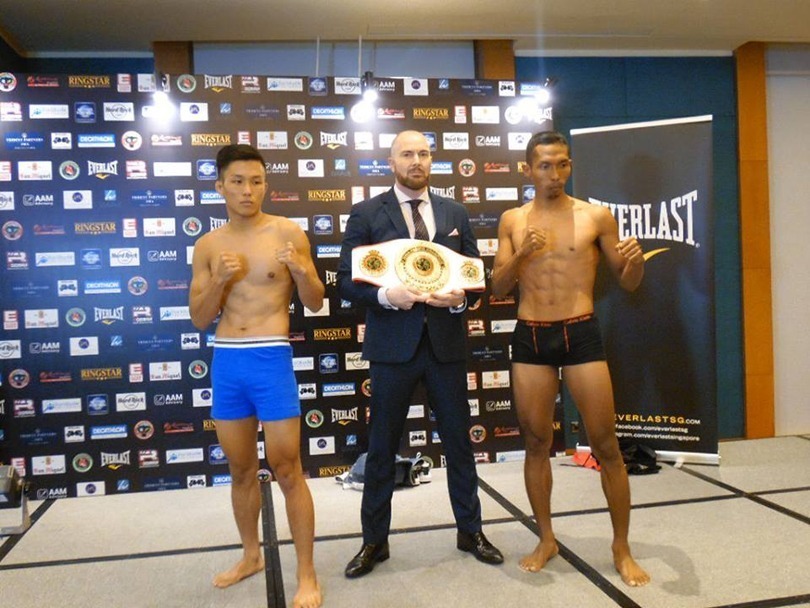 Keng Fai vs Indra
Muhammad Meeraj (8-1, 4 KOs) is the most accomplished boxers among tonight's 3 Malaysian. Meeraj is 2 time middleweight champion of MIMMA, winning it in dominating styles in 2015 & 2016. As for boxing, last year he won the UBO Asia-Pacific Light Heavyweight title, and this past February he added the UBO Inter-Continental title to his resume.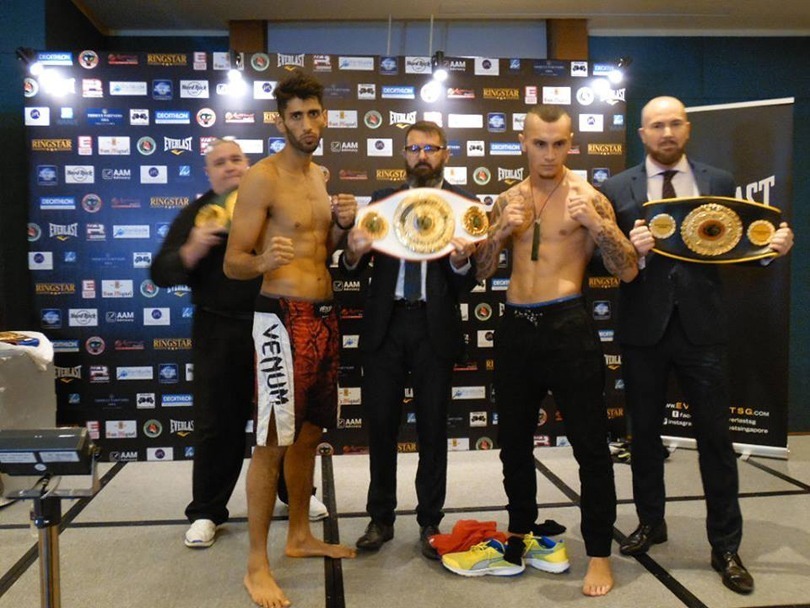 Meeraj vs Haley
Tonight he will defend both those titles, and try to win the vacant IBO Oceania crown, when he takes on tough New Zealand warrior Chase Haley (3-1, 1 KO), who, like Meeraj, is also a very accomplished MMA fighter.
The hope is that Meeraj in the not too distant future can put himself in line for a world title-shot, perhaps against UBO King Ryan Ford. If victorious, a title-defense on home soil would undoubtedly be the most significant boxing event in Malaysia since Ali fought Bugner in Stadium Merdeka in 1975.