There's no doubt that in combat sports, MMA has grown tremendously. As the world fastest growing sports it has created waves through UFC in the west and ONE Championship in Asia. But recently Boxing is getting back into the headline.
The upcoming fight between superstar champion from the MMA & Boxing field. WBC ( World Boxing Council ) welterweight champion Floyd Mayweather whom is coming out of retirement to fight UFC Featherweight & Lightweight Champion, Conor McGregor, is grabbing attention everywhere.
MMA event lead by MIMMA is growing, with plenty of competitions in Johor, Sabah and KL. But Malaysia hasn't seen a pro boxing event since 1975. That was in Merdeka Stadium when Boxing legend, the late Muhammad Ali defended his WBC Heavyweight title against Joe Bugner.
Aside from 1998 when Boxer Sapok Biki of Sarawak winning the Commonwealth Games gold medal. Boxing has not made much headline in Malaysia.
In fact it is down south in Singapore that brought back the resurgence of Boxing for Malaysia. In Feb 2016 Fight promoter Arvind Lalwani through Singapore Fighting Championship, organises WBF ( World Boxing Federation ) boxing matches. Which saw Sabahan Hisyam Sam of Borneo Tribal Squad emerged as the 1st Malaysian to win a WBF Asia Pacific Light Heavyweight Title.
Then Ringstar promoter Scott O'Ferrel brought the UBO ( Universal Boxing Organisations ) matches to Singapore, which saw MIMMA Middleweight Champion Mirage Khan becoming the 1st Malaysian to win UBO Inter-Continental Light Heavyweight title in Feb this year, but did not manage to hold on to the belt when he lost it in May this year in a fight in Resort World Singapore.
To have a WBC event back in Kuala Lumpur, after 42 years absence, featuring Malaysian pro boxers is definitely a significant accomplishment for Malaysia's boxing scene. Boxing promoter, BOXRANX is able to do this and this truly mark a new beginning for boxing in Malaysia.
In preparation for this major event, WBC-OPBF organised a referees & judges seminar in Oct 2016 at MuayFit. WBC previously in Jan 2017 held an event in Johor Bahru where Malaysian Mohd Farkhan was crowned as the WBC Asia Light Heavyweight Title.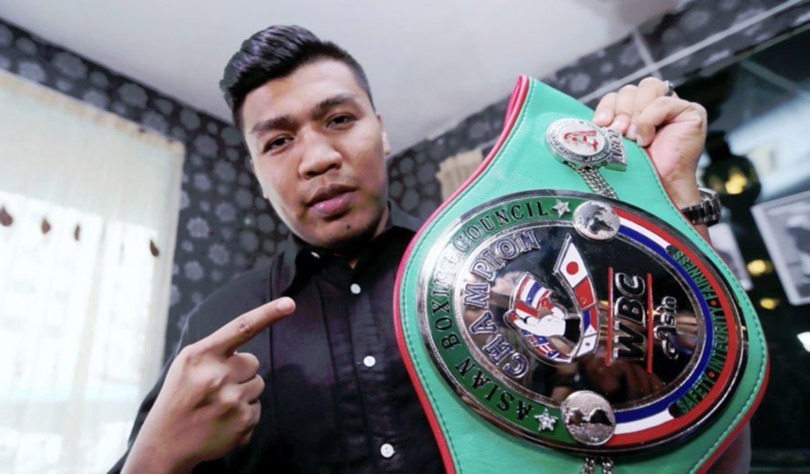 Muhd Farkhan, 1st Malaysian WBC champion ( photo credit: Harian Metro )
WBC Boxing Fest will be on 8-9 July 2017, held in conjunction with Health Fitness and Beauty Expo in Midvalley Megamall Exhibition Center (MVEC)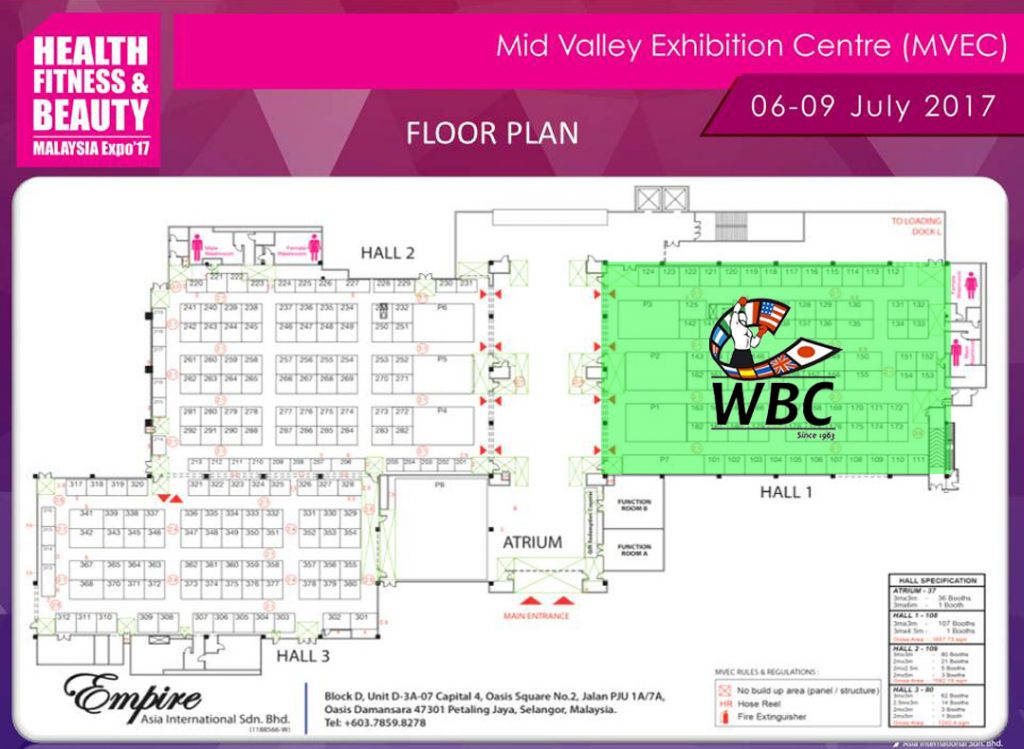 WBC Boxing Fest will be at MVEC at Hall 1
On 8 July will see Semi-pro event featuring 10 bouts of new local talents.
As for 9 July 2017, will have WBC Professional Boxing matches featuring the best of Malaysian Pro Boxers and also the main event for the WBC-OPBF ( Oriental & Pacific Boxing Federation ) Silver Championship bout.
For the uninitiated WBC is one of four main governing bodies in Boxing globally, the others being WBO, IBF & WBA . WBC was formed in 1963, being the 2nd oldest Boxing organisations after WBA. Among some notable WBC champions are Muhammad Ali, George Foreman, Mike Tyson, Oscar De La Hoya, Floyd Mayweather, Manny Pacquiao, Gennady Golovkin.
It has regional sanctioning bodies affiliated to it and OPBF is the one overseeing Asia Pacific. The Silver Championship is a kind of interim or regional belt in which the Silver Champion can then progress to challenge for main belt.
This weekend will see Filipino veteran of 33 fights ( 21-9-3 ), Carlo Autentico Magali challenging for the WBC-OPBF Silver Championship in featherweight. His opponent is Indian Sandeep Balhara. Not much is known of Balhara, with only with 4 fights in his record, but 3 of it is via KO.
Fight of newbies