In South East Asia Malaysia was the pioneer in the development of amateur MMA through Malaysian Invasion MMA (MIMMA) which ran for 5 successful seasons since 2013. Sanctioned by Malaysia Association of MMA (MASMMA), we were one of the first country in Asia to have formed an association to further develop MMA. MASMMA was formed in 2013.
But Thailand seems to have overtaken us. They are moving like a bullet train. The country that initially was against MMA to protect its own combat sports culture of Muaythai have now gone far ahead in producing new talents. To further strengthen their position, this year on 1-4 May, Thailand through its Thai Mixed Martial Arts Federation (TMMAF) will host IMMAF-WMMA Asian Open Championship.

11 country has confirmed their participations, out of which 6 are Asian country namely: Bahrain, China, India, Kazakhstan, Lebanon, Malaysia and Thailand. The others are Australia, New Zealand, France and United Kingdom. Kazakhstan will send the biggest contingent of 27 athletes. Followed by Bahrain -16 and Thailand- 13.
As for Malaysia, our country's history in IMMAF championship started great when in 2014 we sent a team of 5 ( consist of MIMMA's season 1 champions : Adrian Tham, Allen S.Chong, Jing Yi Chong, Keannu Subba & Prabu Somainadu ) to the IMMAF World Championship in Las Vegas. But most didn't get to compete due to IMMAF's strict regulations that only amateur athletes qualify. Many of MIMMA's 1 champion was deemed to have pro fights records. This was because in early formative years of Malaysian MMA, many fights were unregulated and not sanctioned, so many regulations was not in place, which was why MASMMA was formed, to oversee & regulate MMA in Malaysia.
In June 2017, 4 athletes ( Jace Law, Ji Yi Chong, Amirah & Jihin ) made the team for the 2017 IMMAF Asian Open in Singapore. Shortly after in November 2017 in the World Championship, Bahrain, we sent only one athlete – Theeban Govindasamy.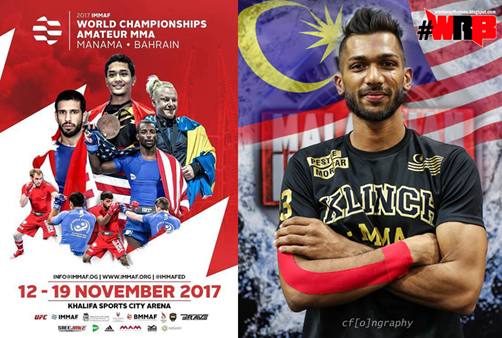 2018 was a very quiet year.
This year, with the new MASMMA committee in place lead by Rashid Salleh, we have positive development as Malaysia will be sending 5 athletes to compete. They are:
Amirah Makhtar – Women's Atomweight 47.6 kg (105 lbs)
Colleen Augustin – Women's Strawweight 52.2 kg (115 lbs)
Gloria Isabelle Hoong – Women's Strawweight 52.2 Kg (115 Lbs)
Brandon Tang – Men's Strawweight 52.2 kg (115 lbs)
Tsan Nieng Khai – Men's Heavyweight 120.2 kg (265 lbs)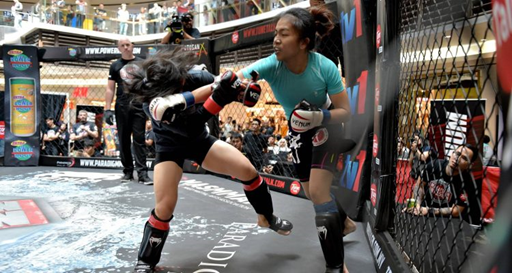 Amirah is an experience amateur athletes with a 4-4-0 record. Her most recent victory was in Malaysian Fight Fest in Aug 2018. In her category ( Women Atomweight ) she has
Ayan Tursyn – Kazakhstan
Gayroong Chomchon – Thailand
Ukilay Akhmetualikyzy – Kazakhstan
Colleen Augustin is a young prospect that began to compete in 2018. That year itself she collected 3 continuos wins.
Gloria Isabelle Hoong from Sabah holds a record of 6-1-0. He only lost was in MIMMA season 5 grand finals.
In Women Strawweight category, these two Malaysian female has two fighters from Kazakh to deal with. Nurzhamal Sadykova & Shynar Zhussipova ( Kazakhstan )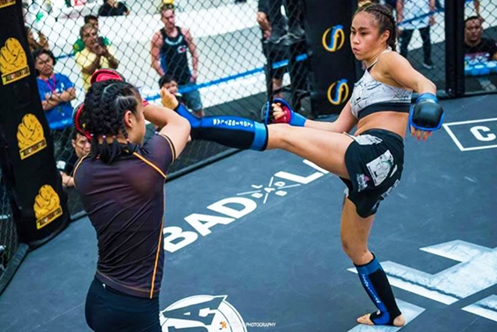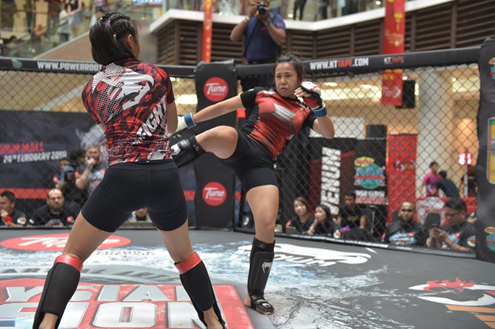 Brandon Tang is Colleen's team mate in Monarchy Gym. He has a 4-3-0 record and will move down from his usual flyweight to compete in strawweight. In his category he has Bagdat Zhubanysh – Kazakhstan, Ebrahim Darwish – Bahrain, Isa Aldoy – Bahrain & Yerulan Kabdulov – Kazakhstan.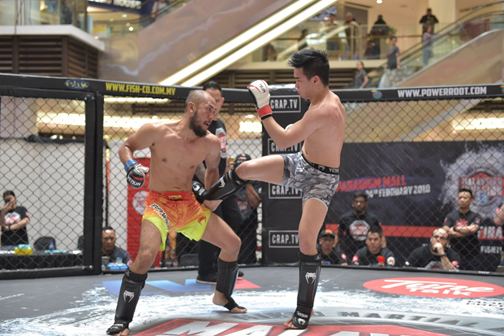 Last but not least is Tsan Nieng Khai. The most experience of the lots. He is MIMMA season 5 champion and holds a record of 11-2-0. Tsan has a good chance for gold. He has to win twice to achieve it, and will be facing any of these 3 opponent. Alexandr Dya – Kazakhstan, Eldar Kudarov – Kazakhstan & Shamil Gaziev – Bahrain.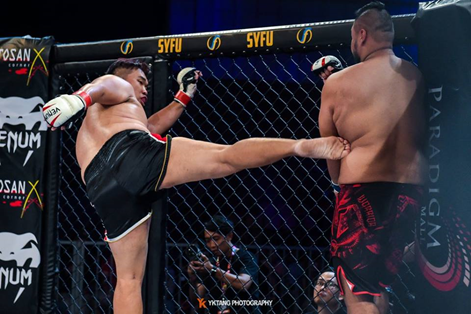 The team has undergone very strict medical test in compliance with IMMAF's rules and will fly in to Bangkok on 1 May 2019 for weigh in 7 tournament draw.
Please follow IMMAF FB page or check out their websites https://immaf.org/ for further updates. You can also follow the fights in IMMAF.TV